Lizzo has been feeling "good as hell" since she went vegan in 2020 and is inspiring others to do the same by donating her hit song to a new video campaign by animal-rights group People for the Ethical Treatment of Animals (PETA). Soundtracked by Lizzo's 2016 hit single "Good as Hell," the video features a group of vegan celebrities who share bits of inspiration about plant-based eating.
The video opens with Sopranos actress Edie Falco asking, "Are you ready to feel good as hell?" while panning to NBA icon and longtime vegan John Salley spinning a cabbage on his finger like a basketball. "When I was in the NBA, this gave me all the energy I needed," Salley said, holding a head of purple cauliflower. "And, going vegan decreases your risk of Type 2 diabetes, stroke, and heart attacks," Falco continues as additional vegan celebrities appear on screen to promote the health benefits of going vegan.
The video also features appearances from Clueless star Alicia Silverstone and her son Bear Jarecki, Joker star Joaquin Phoenix, Too Hot to Handle star Francesca Farago, comedian Nikki Glaser (with her beloved rescued pup Luigi), and Friday actress and chef Angela Means, along with nurses, teachers, and other vegan changemakers.
"I have been vegan for years and I don't miss meat one bit," Farago says. While Lizzo does not make a personal appearance in the video, it closes with Glaser exclaiming "hit it, Lizzo," prompting her recognizable "feeling good as hell" lyrics to cue back up.


Health benefits of going vegan
While Lizzo's song is a fun way to celebrate the feel-good decision of going vegan, PETA's new campaign video touches on actual scientific research that supports the claims that going vegan can make you feel good as hell.
A growing number of studies have found a link between fruit and vegetable-rich diets and a lower risk of heart disease, Type 2 diabetes, and certain cancers. The most recent study on the topic was published earlier this month in scientific journal JAMA Oncology which compared two diets known for their weight loss benefits, keto versus plant-based, and examined how each fared when it came to cancer prevention and post-treatment health outcomes.
"There are many biologic processes in the body that are impacted by diet and energy balance in general. Many of these processes are involved in the growth of cancer, such as obesity and inflammation, hormones, insulin, the microbiome, and more," Study co-author Neil Iyengar, MD, a medical oncologist at New York's Memorial Sloan Cancer Center, said in a statement. "We examine several of these processes in our review. The bottom line for people looking to reduce their risk of cancer is that the current evidence supports a plant-based diet over a keto diet."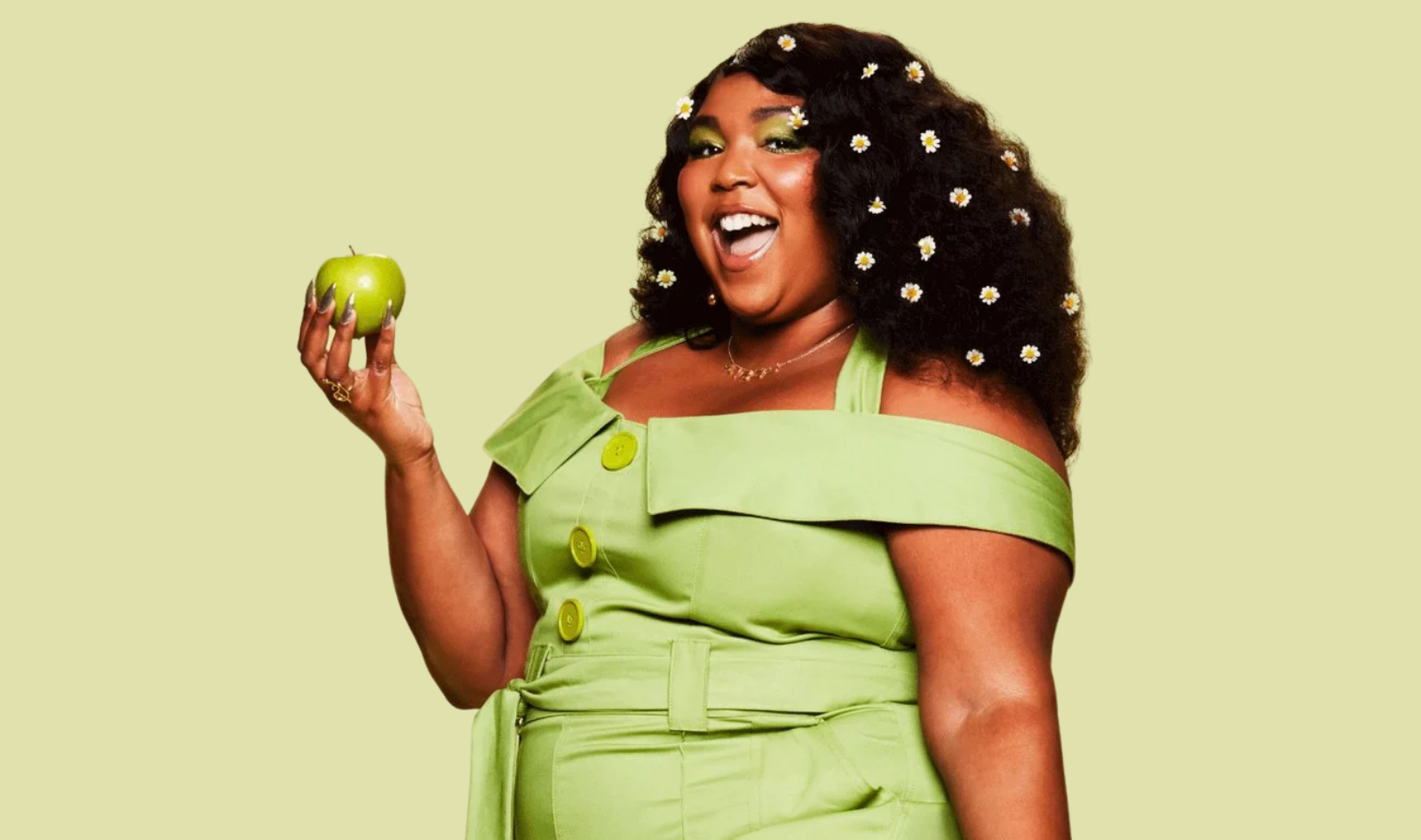 Absolut
Lizzo's vegan journey
After exploring a vegetarian diet for some time, Lizzo officially went vegan in the summer of 2020. Fans have followed her journey through recipe videos the Grammy-award winning musical artist shares on her social media platforms, particularly TikTok. In the last two years, Lizzo has exposed her millions of followers to her vegan takes on McDonald's McChicken sandwiches; "ice cream bread," a successful baking experiment using Ben & Jerry's vegan ice cream; and vegan-cheese topped Takis (her cure for Hot Cheetos cravings).
When she's not making vegan food herself, Lizzo is helping fans find the best plant-based fare in her hometown of Los Angeles and beyond. During her 2020 Juneteenth celebration, Lizzo highlighted the Black-owned businesses that helped her create an over-the-top, at-home feast, including Plate of Hue, Lettuce Feast, Munchies Diner, and The Fat Vegan.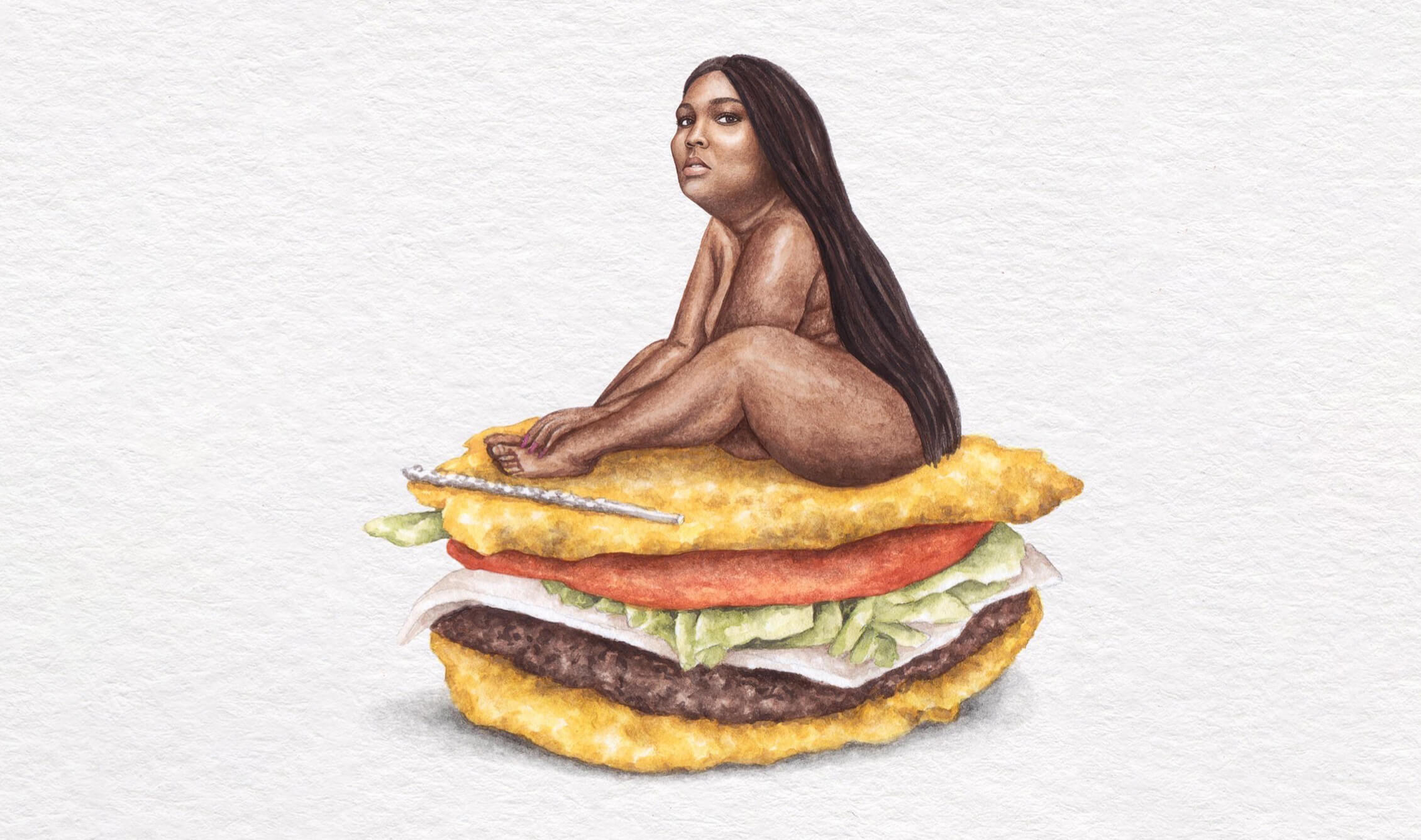 Celebs on Sandwiches
In a recent serendipitous moment, Lizzo sampled (and raved about) a plantain sandwich made by Black-owned Puerto Rican spot Black Rican Vegan in New York City. Shortly thereafter, Lizzo discovered that artist Jeff McCarthy already had a painting of her sitting on a vegan plantain sandwich as part of his Celebrities on Sandwiches collection—as if he predicted Lizzo's love of plantain sandwiches.
And in-between sharing vegan recipes, meals—and, of course, furthering her wildly successful music career—Lizzo always finds time to shut down haters with clever clapbacks on TikTok and send messages of body positivity through various ventures, including her new shapewear line Yitty.
For the latest vegan news, read:
Why This Entrepreneur Went From Farming Pigs To Making Vegan Bacon
How This Vegan-friendly Bakery Rose Above Anti-LGBTQ Hate Crimes
Brazil's Vegan Meat Giant Takes Over 4 LA Restaurants for 4 Weeks