As we inch closer to 2024, trend forecasts continue to point to plant-based eating as a cornerstone of the modern diet. While vegan burgers were a mega trend in recent years, plant-based seafood is now stepping into the spotlight as the trend to watch for 2024, according to reports released by both The Specialty Food Association (SFA) and Whole Foods Market.
Overall, both SFA and Whole Foods find that consumers are looking for simpler, less processed foods that lean into value and sustainability.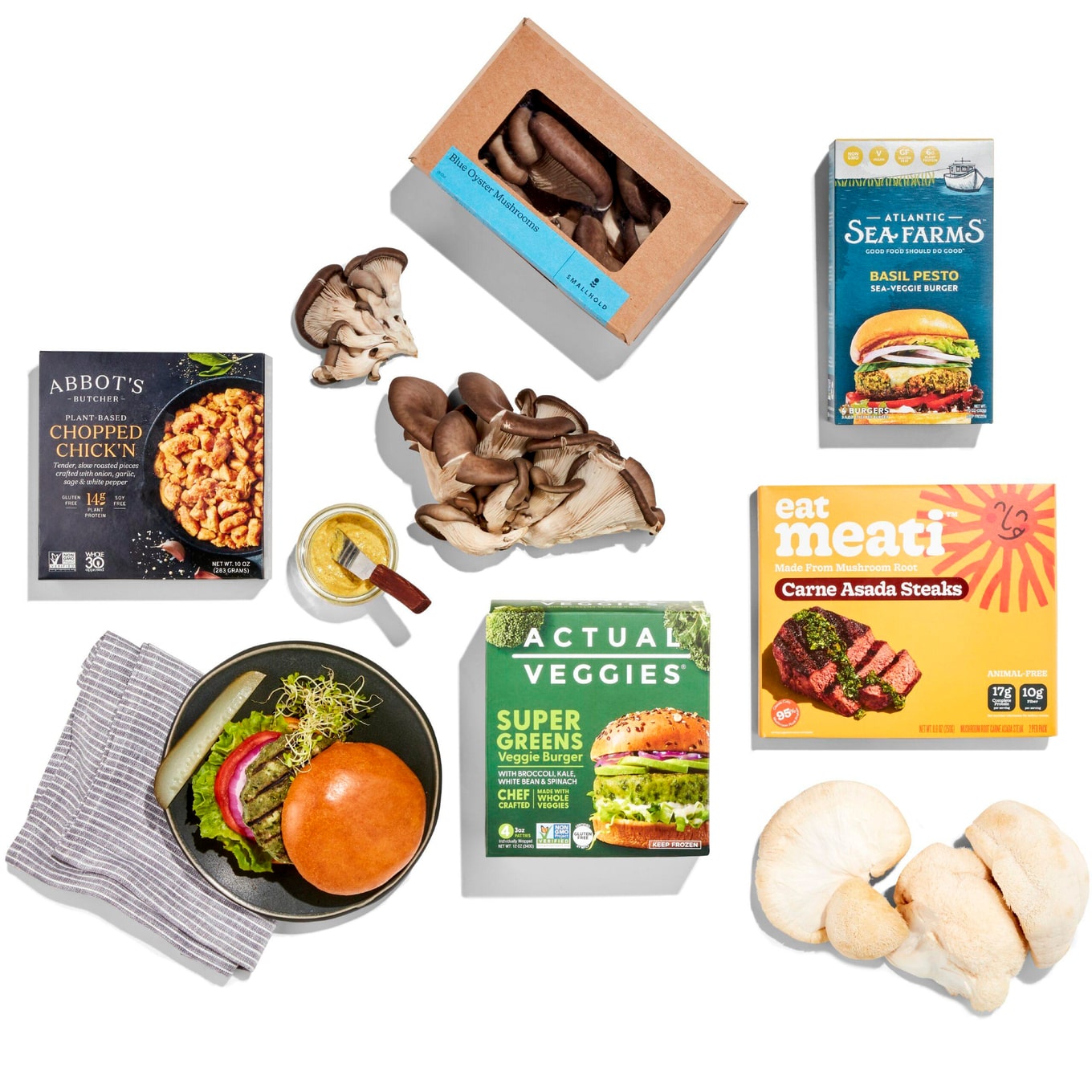 Whole Foods Market
"Our annual food trends predictions list is a way for us to pull back the curtain for customers and share insight into what our buyers and culinary experts are keeping on their radar for the upcoming year," Cathy Strange, Ambassador of Food Culture for Whole Foods Market and member of the Trends Council, said in a statement.
"From specific product ingredients and flavor trends, to growing movements in the food industry, we can't wait to see these trends gain momentum in the year ahead," Strange said.
Plant-based embraces whole foods
Whole Foods Market's ninth annual trend report—compiled by 50 of its foragers, buyers, and culinary experts—explains that plant-based food is still a big trend and on a trajectory of reverting back to basic ingredients.
In 2024, trendspotters predict that the focus will be on whole foods such as mushrooms, walnuts, tempeh, and legumes.
This shift, Whole Foods says, is largely consumer-driven, as more people are increasingly wary of processed foods and are seeking alternatives that they perceive as more natural.
Mushrooms are also a continuing trend according to both SFA and Whole Foods, revered for their versatility across sectors.
"People will discover mushrooms in every food and beverage category and product developers will find ways to weave in ancient wisdom into new craveable food formats," Trendspotter Kantha Shelke said in a statement.
Overall, it seems consumers are demanding more from their plant-based foods—not just meatless, but also health-focused and transparently sourced, and brands are catching onto these concerns.
At Whole Foods, Meati Foods is capitalizing on this trend with its line of vegan chicken, steak, and jerky which it makes from mycelium (a mushroom root).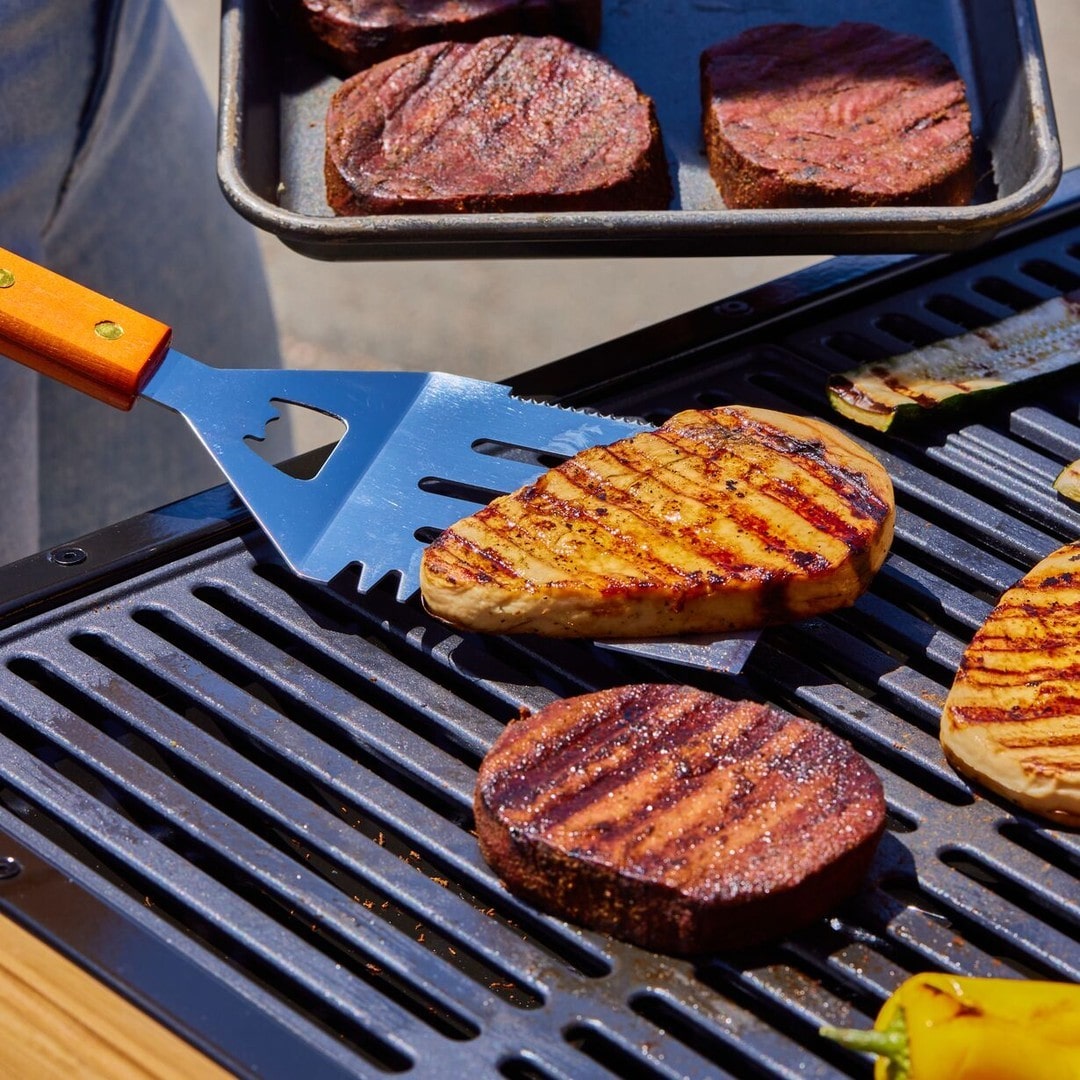 The company is also capturing the sustainability trend identified in both reports as it can grow one teaspoon of its mushroom root spores into the equivalent of hundreds of cows worth of meat in just four days.
Plant-based seafood swims into 2024
Plant-based seafood has been trending for several years and was identified as a top pick for Whole Foods' first annual plant-based trends report that it published in 2021. That year, the plant-based seafood industry generated $42.1 million according to market research firm Allied Market Research (AMR).
By 2031, AMR predicts the sector will reach $1.3 billion, with growth primarily attributed to factors such as depletion of natural ocean resources, rise in the global vegan population, increased pressure on the global food supply chain, and heightened awareness regarding animal welfare and cruelty in farms.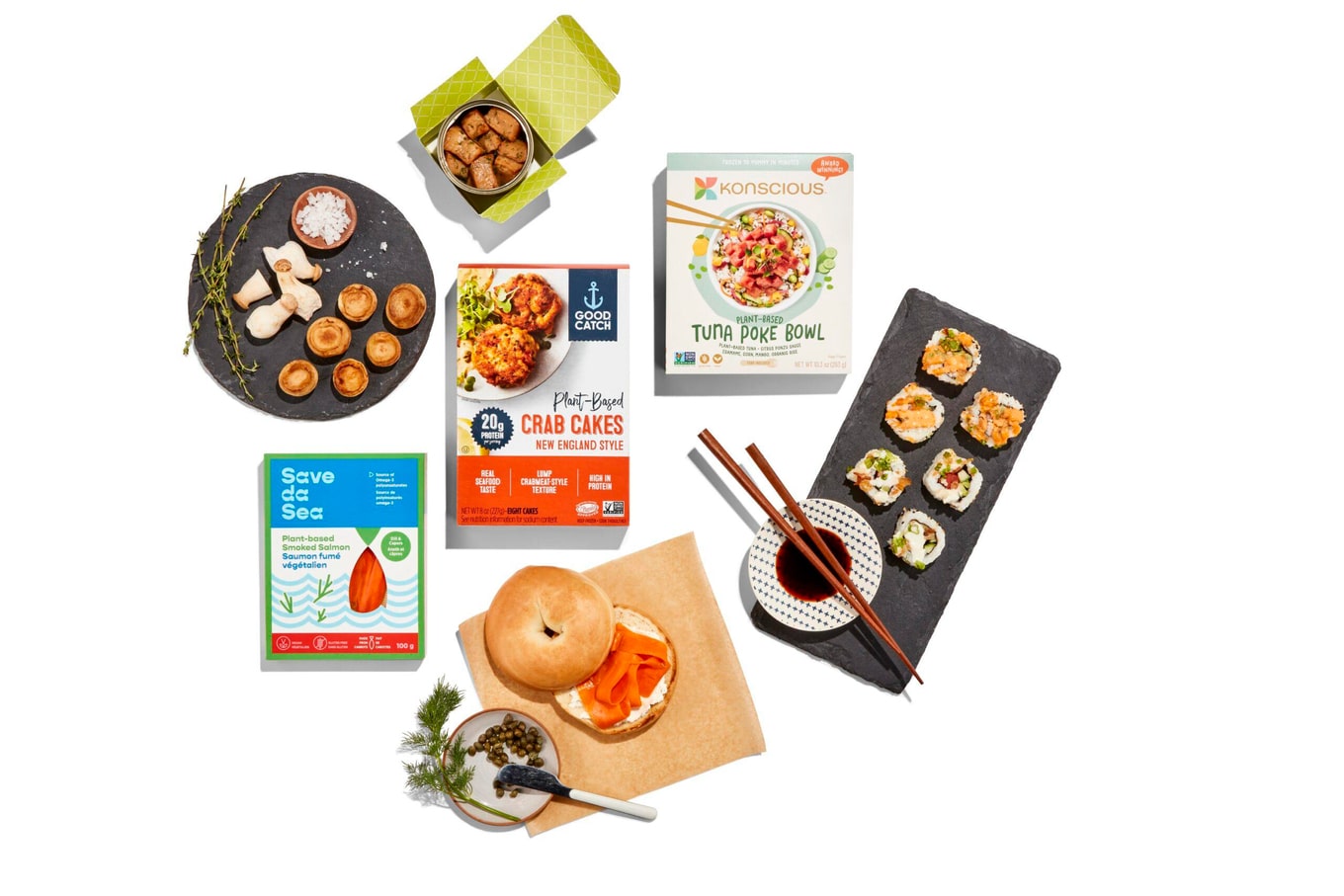 Whole Foods Market
Whole Foods identifies 2024 as the year that new and more gourmet innovation will continue to bring excitement to the category by way of vegan tinned fish—a plant-based take on a broader trend. SFA agrees that plant-based seafood—typically made from soy, wheat, pea, and konjac— will be a big thing next year.
And while recreating plant-based versions of products such as shrimp, crab, fish, and lobster has been difficult in the past, SFA Trendspotter Chala June says that might soon change.
"Historically, this has been a challenge for producers as the textures are particularly hard to mimic," June said in a statement. "But with advancing technology more brands are going to take a swing at it."
Konscious Foods (makers of plant-based seafood that is both in the freezer and sushi case at Whole Foods); Seed to Surf (which produces innovative tinned vegan seafood); Good Catch (creators of vegan tuna pouches and frozen goods); and others are already showcasing these trends in their new products.
Focus on sustainability
Sustainability is not a new trend, but it is one that continues to evolve and grow in importance, permeating across different food categories. According to Whole Foods' report, water conservation and stewardship are taking on new significance in food production. The retailer expects to see new water brands that make use of fruit by-products, essentially converting waste into a resource.
This innovative approach to water signals broader changes in the way we think about sustainability and food production.
The report also notes that brands are getting creative with the use of entire food parts. For example, cacao pods, which are usually discarded, are being used in their entirety in some food products.
Whole Foods Market
Another example is buckwheat, a crop known for its role in improving soil health, becoming an increasingly popular ingredient. The environmental benefits are double: buckwheat helps to restore soil, and its use in food products reduces the need for less sustainable ingredients.
SFA Trendspotters agree that sustainability—a key differentiator between plant-based foods and their animal counterparts—is a key trend for 2024 and beyond.
"Regenerative, upcycled, and sustainably packaged are not just buzzwords but keywords in consumers' quests to eat well while doing good," Trendspotter Jonathan Deutsch said in a statement.
For the latest vegan news, read: