After an on-and-off-again relationship with plant-based living, Jim Irsay, owner of the NFL's Indianapolis Colts, recently found his way back to veganism, a move that is having ripple effects in his business endeavors and philanthropic activities.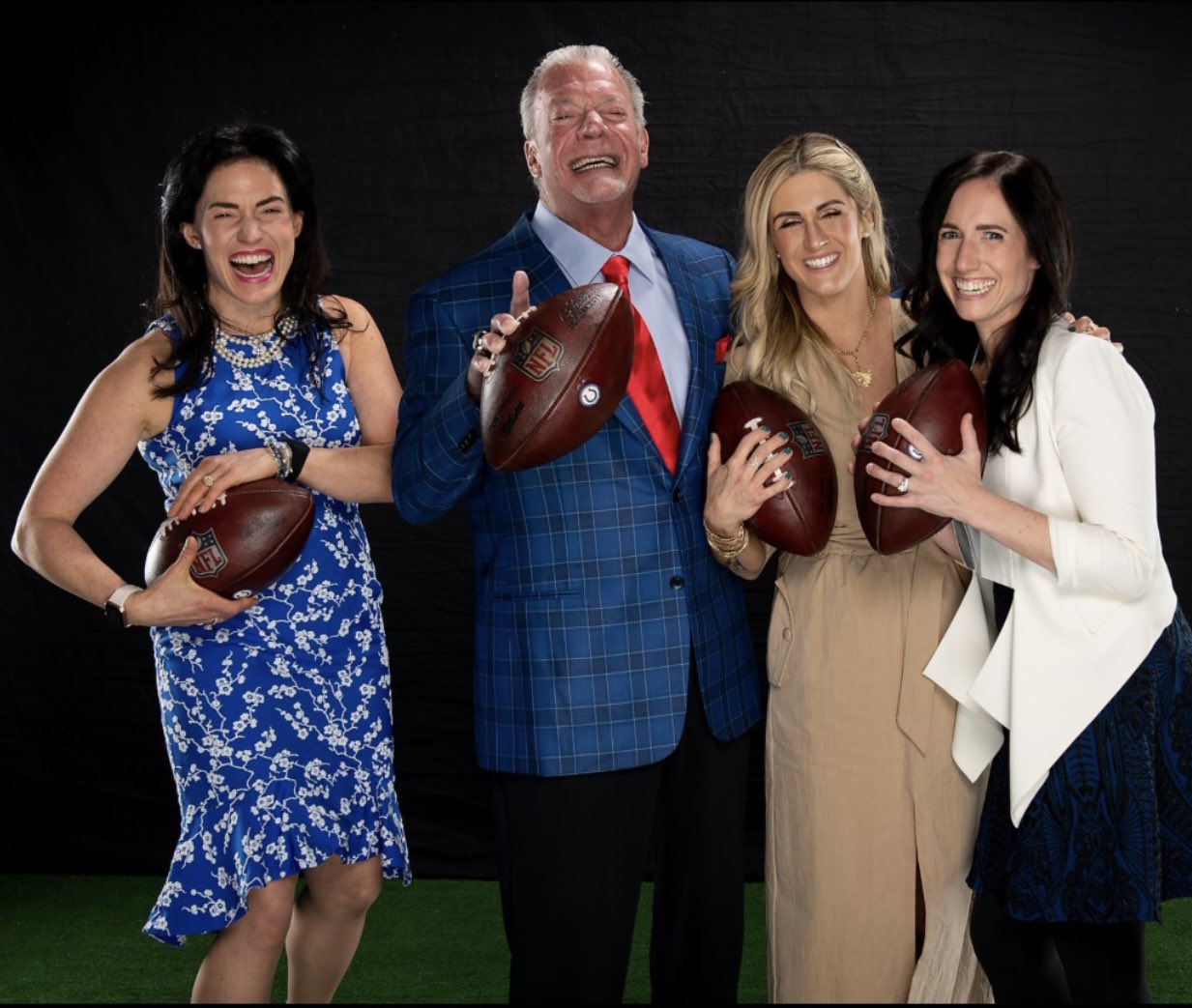 Indianapolis Colts
It was another relationship—Irsay's romantic involvement with Michelle Paul, a 52-year-old attorney from Los Angeles and a long-time vegan—that was a catalyst in his most recent commitment to a vegan lifestyle.
Making aviation more sustainable
The couple met in June 2022, and Paul quickly became an influential figure in Irsay's personal and business life. One of their first collaborative projects was an ambitious redesign of Irsay's G550 private jet. All leather and wool materials inside the plane were replaced with vegan alternatives, and the plane was subsequently rebranded as the "Blue Vegan."
Irsay did not initially realize that he could replace everything inside the jet with materials made without animal products, but now, he sees the jet as a way to advocate for more compassionate and sustainable air travel.
"I think it's exciting, because people see this beautiful aircraft and it's, 'Wow, that's so cool,'" Irsay said in a PETA video interview. "But then it raises awareness toward such a good cause."
This endeavor has been more than aesthetic; it's a high-profile effort to draw attention to veganism and animal welfare, encouraging public conversations around the importance of sustainable and ethical choices.
Irsay's move to revamp his jet aligns with an emerging trend of making aviation—which is notoriously resource-intensive—more sustainable.
British entrepreneur Dale Vince, known for his eco-conscious efforts in various industries, recently ventured into aviation with his new project, EcoJet. This airline aims to be Britain's first all-electric airline and is slated to begin operations next year with a 19-seater plane running between Edinburgh and Southampton. Although the planes will initially operate on kerosene-based fuel, plans are in place to retrofit them with engines powered by green hydrogen.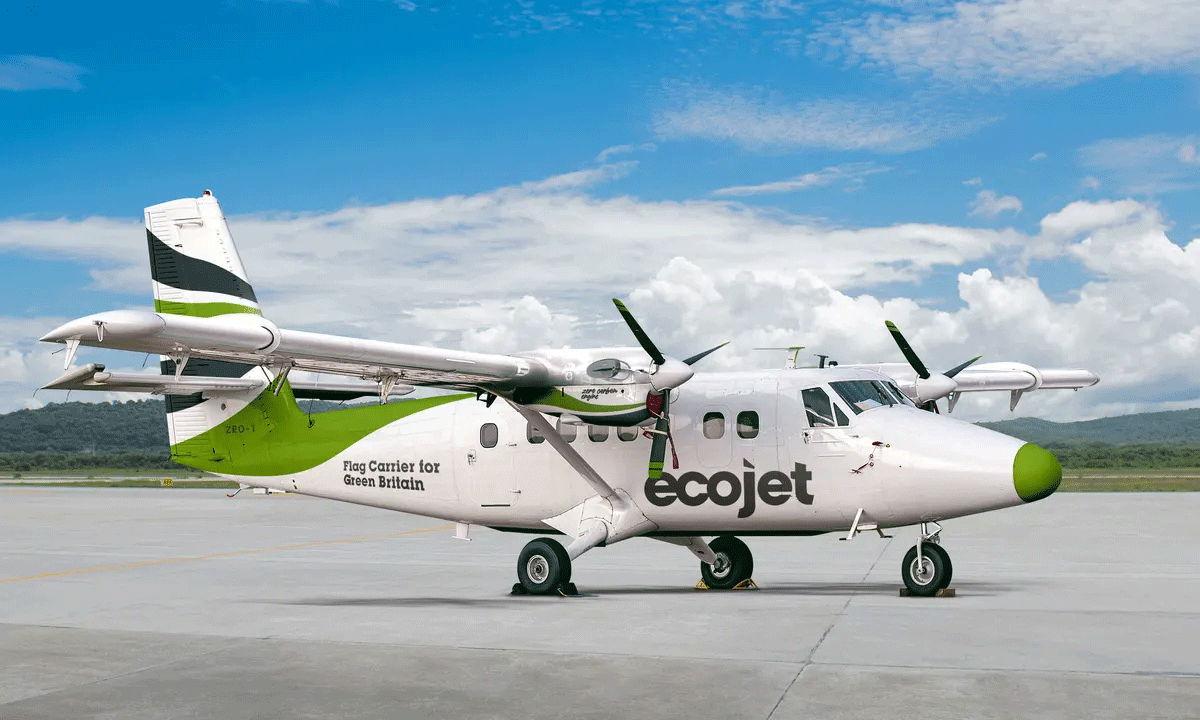 EcoJet
Vince, who also established the UK's first green energy company Ecotricity and owns the environmentally friendly soccer club Forest Green Rovers, has a clear road map for EcoJet, which is part of his broader commitment to complete decarbonization of traditionally carbon-heavy industries.
In line with Dale's own vegan ethos, EcoJet will also offer plant-based meals to its passengers, which, together with Irsay's Blue Vegan jet, sets a new standard in the aviation industry.
Lucas Oil Stadium embraces vegan food
Home to Irsay's Indianapolis Colts, Lucas Oil Stadium has seen a significant revamp in its menu offerings, reflecting Irsay's evolving preferences and commitments. Before Paul's influence, the stadium's food choices were fairly standard for an NFL venue.
However, now visitors can find a variety of vegan foods, ranging from vegan chicken tenders and smoked tofu couscous to cauliflower wings. And the changes have not gone unnoticed as PETA recently named Lucas Oil Stadium as the third most vegan-friendly NFL venue.
"The food out there now that is made plant-based is so good," Irsay says in a video interview with PETA. "There's no way you can tell [that it's vegan]. It is just unbelievable. It is so good."
The vegan additions are not merely token items but are part of a larger shift in culinary philosophy. "I believe … when people come to Indy and come to a Colts football game, that having true vegan and vegetarian options, plant-based options, it's so awesome," he said. "If you don't have the options, then no one can buy it."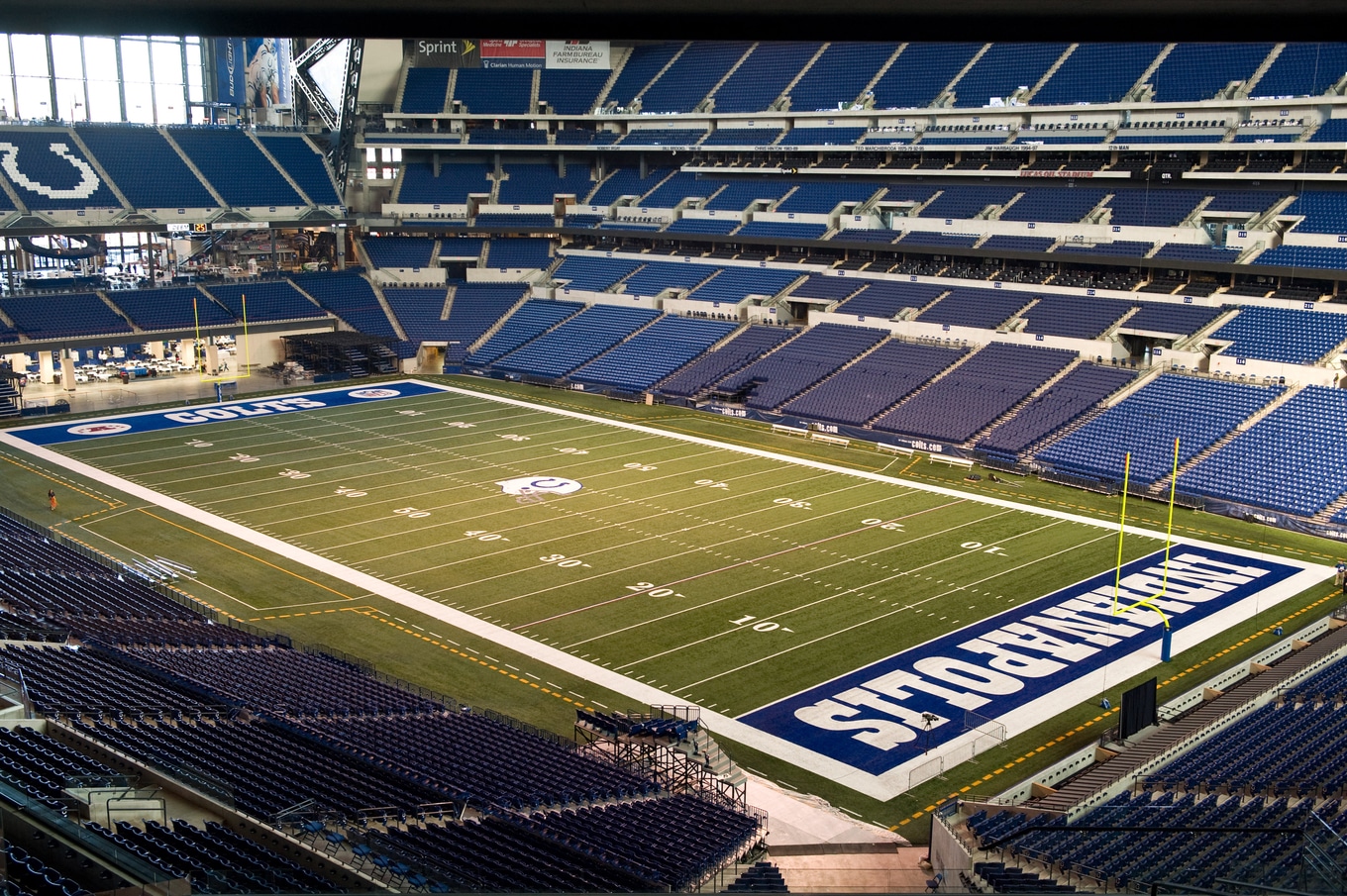 WikimediaCommons/Josh Hallett
The inclusion of plant-based foods at the Colts' stadium aims to challenge prevailing myths about veganism, particularly in a sport where physical strength and stamina are paramount.
In this sense, Isray and Vince also overlap. Before his foray into greening air travel, Vince worked to transform Forest Green Rovers—which he acquired in 2011—into the world's most sustainable soccer team, complete with bamboo uniforms and a vegan stadium.
The infrastructure at their practice stadium in the United Kingdom now features an entirely organic playing field, 180 rooftop solar panels that account for 10 percent of the stadium's electricity, and an energy-efficient robotic lawn mower.
In 2015, the club took a significant step by removing all animal products from its venue, becoming the world's first vegan stadium, where meat alternatives and plant-based pizzas are now the norm. With Irsay's influence, the Colts' stadium can follow in these footsteps, creating a more sustainable experience for sports fans and athletes alike.
Jim Irsay's work to end animal suffering
Beyond his personal life and business ventures, Irsay has been leveraging his considerable resources for broader philanthropic goals related to animal welfare. Earlier this year, he pledged $20 million to aid in the relocation of an aging orca, Toki (also known as Lolita), from Miami Seaquarium, where she spent five decades in a tiny tank, to a seaside sanctuary.
"It may be easier for a camel to pass through the eye of a needle than for a rich man to enter the kingdom of heaven, but Jim Irsay shows it can be done," PETA President Ingrid Newkirk said in a statement at the time.
"May anyone with the resources to do good things like this open their heart as he has done, find a way to reduce suffering, and bring happiness to others, regardless of their race, color, gender, or species," Newkirk said.
Although Toki passed away before she could be moved, the campaign amplified the issue of animal captivity on an international stage.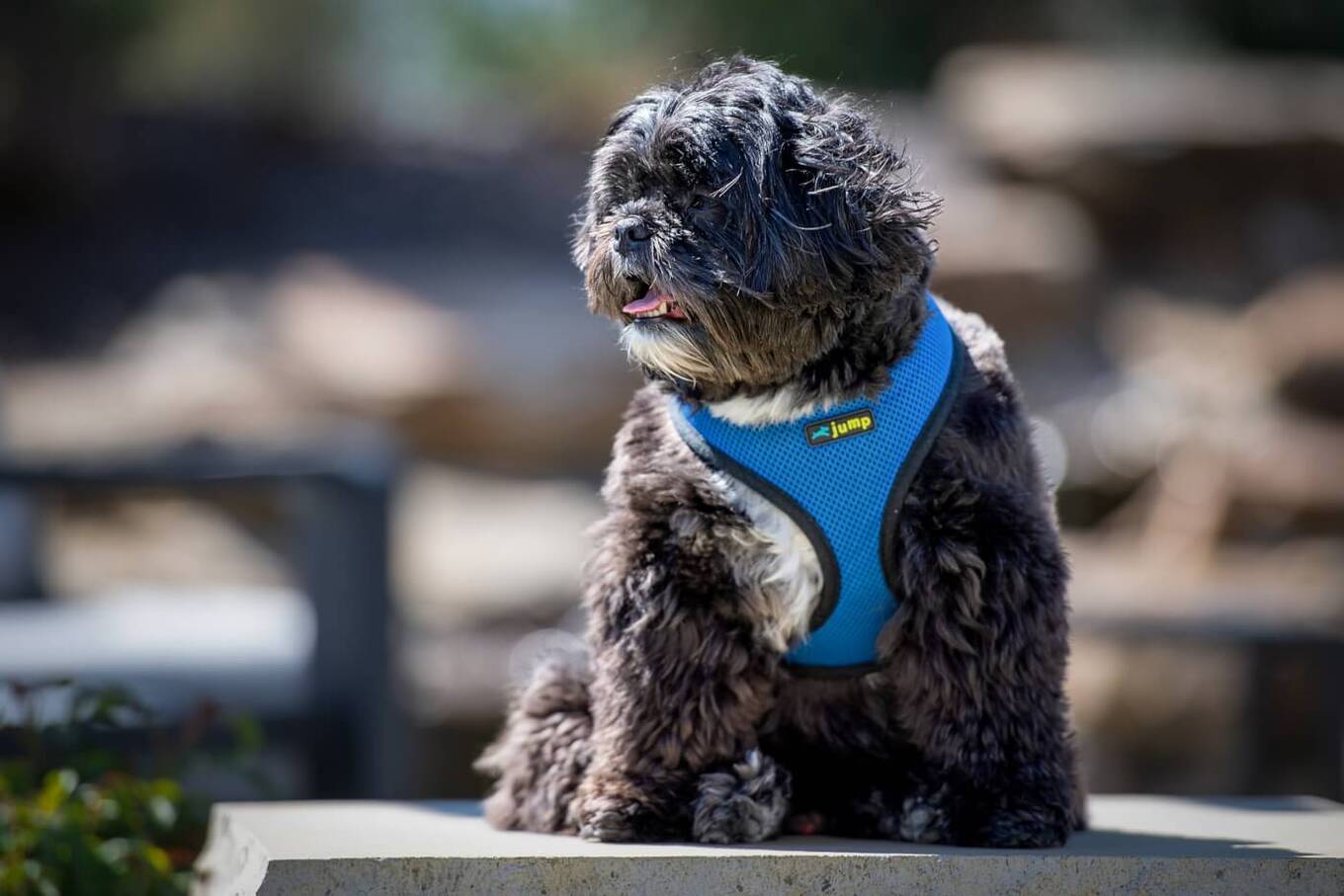 Indianapolis Colts
Currently, Irsay has plans to develop an animal shelter called Drake's House, after his Maltese-Shih Tzu companion animal Drake—who he calls his "holy dog." Another influence for his compassion towards animals of all species, Drake has been a constant companion to Irsay and often accompanies him to Colts games and other events.
In addition to his work in animal rights, Irsay has also been actively involved in the Kicking the Stigma initiative, a program aimed at breaking down the barriers surrounding mental health conversations and offering support to those in need.
"If you truly treat others the way you want to be treated, this world would be a nirvana garden," Irsay said in the PETA video, explaining that inspiration to be kind is of utmost importance. "A teaspoon of inspiration can change an ocean."
For the latest vegan news, read: