Seventy-three percent of consumers want better vegan cheese, according to a new report published by trade organization Plant Based Foods Association (PBFA) and data insights company 84.51˚.
The report targeted the top 50 percent of the most engaged plant-based shoppers in Kroger's 60 million household customer database to determine how retailers can shape their merchandising strategies to increase plant-based product sales. This included asking consumers about their likes and dislikes about plant-based products.
Taste, flavor, and quality of ingredients are key pain points consumers cited. For one, the data showed that consumers are still unhappy about the taste and texture of vegan cheese, noting that it tastes like plastic or unnatural and has a grainy texture. Seventy-three percent of respondents wish there was better plant-based cheese that tastes like dairy cheese, melts well, and doesn't have a grainy texture.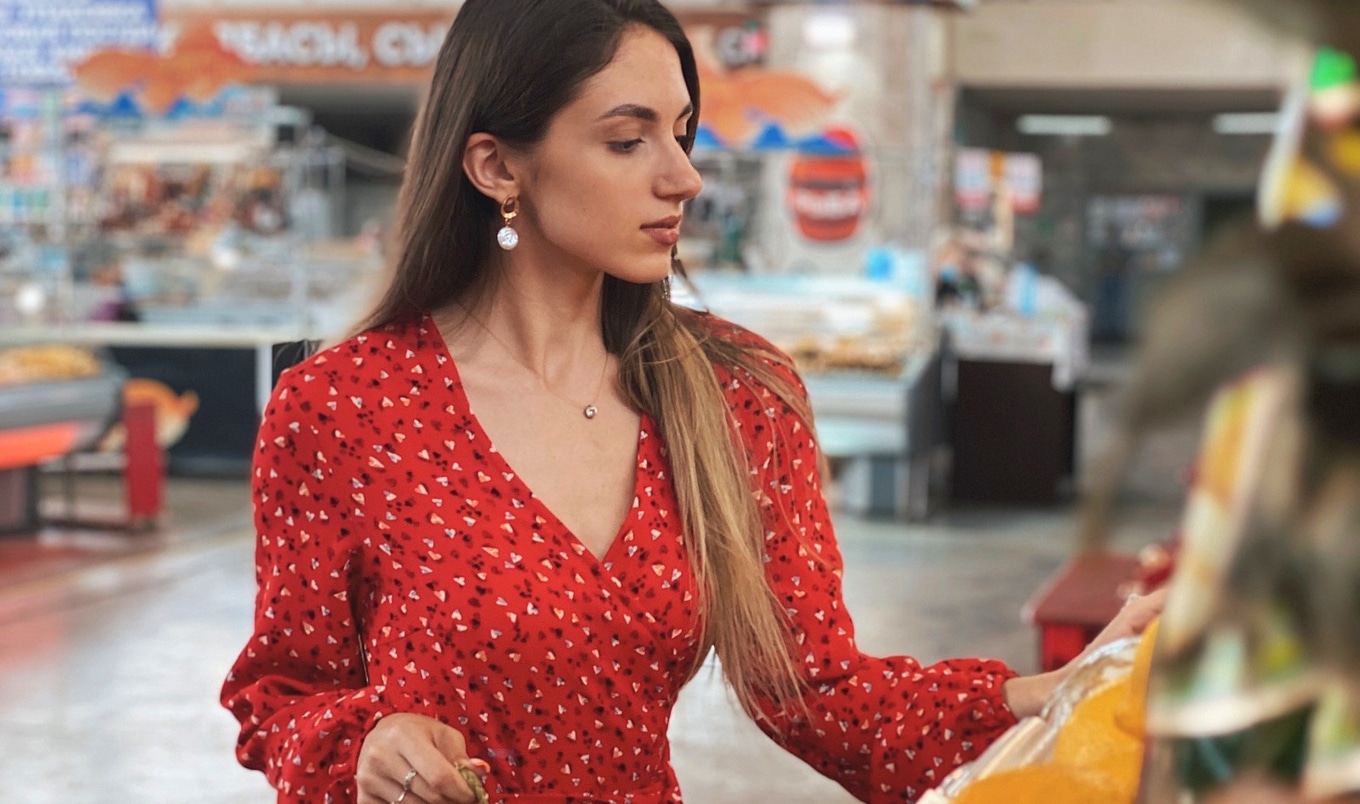 Pexels
"Consumers' dissatisfaction with plant-based cheese is something the plant-based industry is very familiar with, but we should keep in mind that the plant-based cheese category is still very young," Linette Kwon, PBFA Data and Consumer Insights Analyst, tells VegNews.
Kwon suggests that innovation is well on its way to meeting this need for consumers. "Every year, we see advancements in plant-based cheese, whether it's new brands, products, or techniques," she says. "This year, there are several companies trying out new fermentation techniques to achieve a more realistic plant-based cheese."
Companies such as New Culture, Kwon notes, are working on new fermentation techniques to produce casein. "As of now, casein is only found in animals and it's a crucial protein for giving dairy cheese that stretchy, melty quality that consumers want to also see in plant-based cheese," Kwon says. "Once this technique is successful, it could be a game changer for plant-based cheese."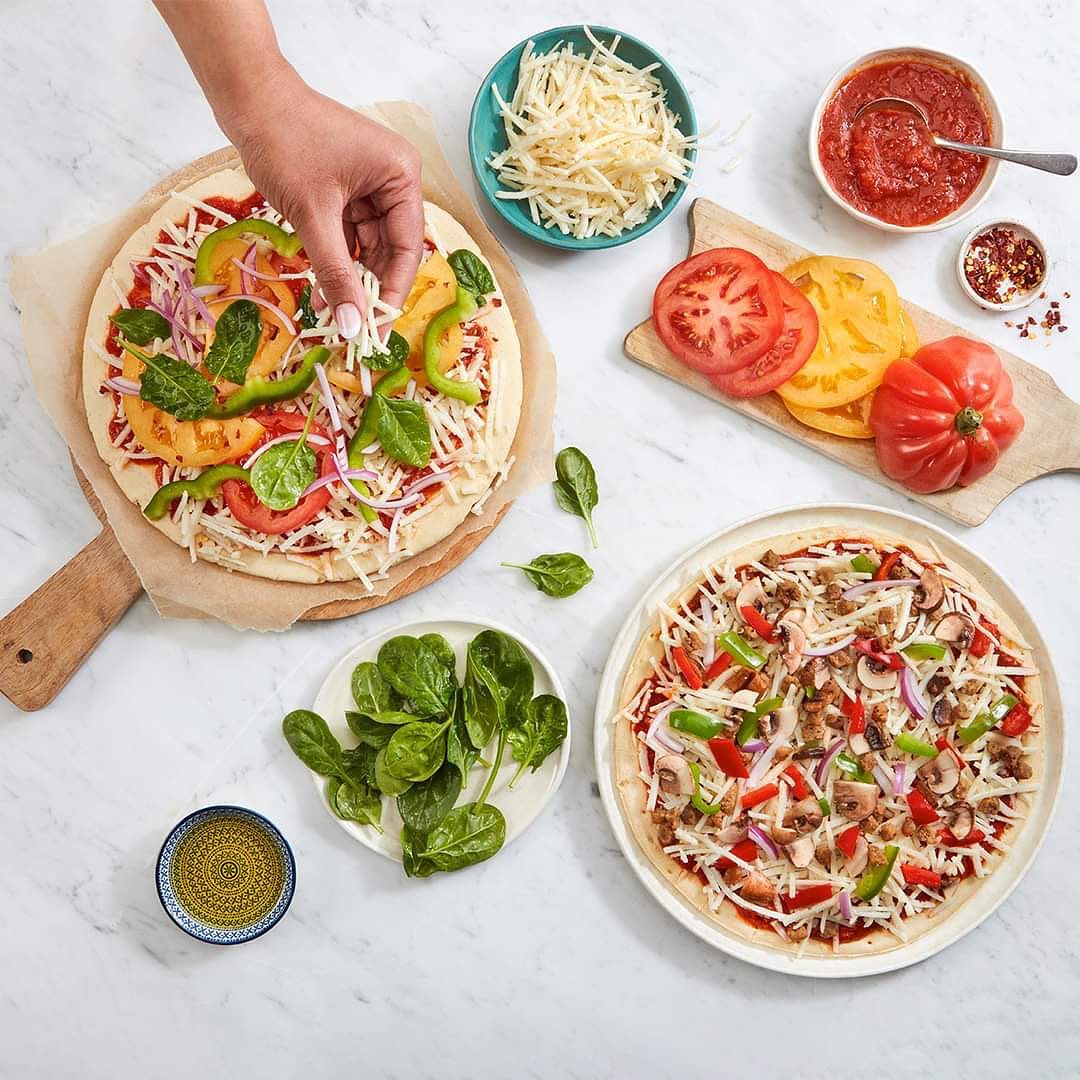 Daiya
Similarly, Daiya is leveraging fermentation advancements to improve the sensory and taste experience of its cheeses, and an emerging brand from South Korea called Armored Fresh makes vegan cheese using fermentation that incorporates probiotics from kimchi.
"Armored Fresh plant-based cheese comes in bite-sized pieces, which is unique and could be appealing to consumers who are looking for cheese snacks," Kwon adds.
Consumers want healthy plant-based food
Another challenge consumers cited in the study was the lack of healthy plant-based options for pre-made foods. And because consumers find making plant-based meals more time-consuming, the solution could be to increase innovation in the area of ready-to-eat meals.
Kwon cites brands such as BeanVIVO and Upton's Naturals for filling this need. BeanVIVO provides ready-to-eat healthy meals made from organic beans, while Upton's Naturals provides convenient products that are made of simple ingredients.
"As such, these companies not only address consumers' desire for more plant-based options for pre-made foods, but also address other consumer needs such as limiting processed ingredients and maintaining nutritional value," she says.
The report also discovered what consumers like most about plant-based products: their health benefits. "Health has become a large area of interest for many Americans due to the rise of the obesity epidemic," Kwon says. "With heart disease being the top mortality cause in the US, individuals are seeking out healthier lifestyles, which includes incorporating healthier foods."
"Plant-based foods are generally lower in saturated fat/cholesterol contents, and have higher contents of fiber, vitamins, and minerals," she says. "Therefore, while Americans are continuing to consume plant-based products with the hopes of achieving a healthy heart, improving health can also inevitably improve their overall quality of life."
Should vegan meat be in the meat aisle?
The report also noted that, other than plant-based milk, consumers say many plant-based foods are hard to find in stores. The solution, the report suggests, is to place plant-based foods alongside animal-based foods, instead of separately in their own aisle, for better visibility—the way Beyond Meat does it.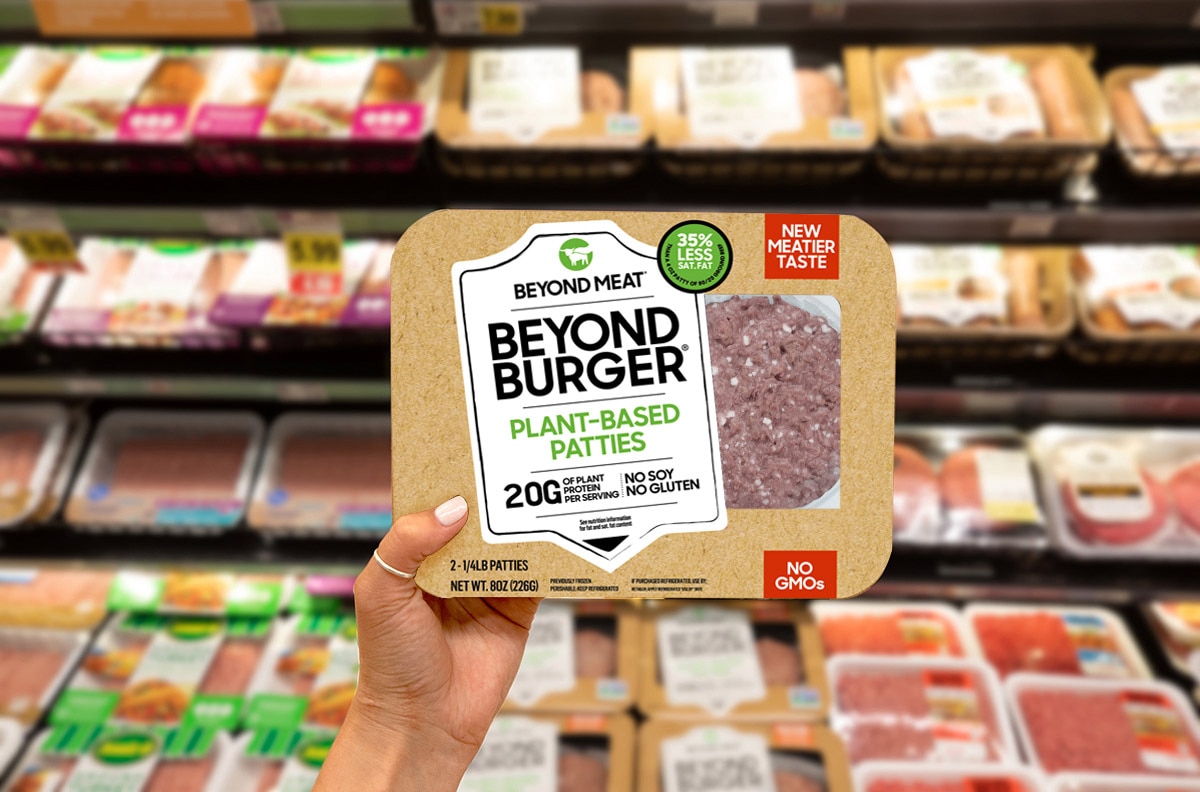 "Retailers need to meet shoppers where they are," Kwon says. In fact, PBFA partnered with Kroger to test the performance of plant-based meat when it was placed next to animal-based meat in the meat aisle. The results? Plant-based meat sales increased 23 percent overall versus control stores, over and above normal growth rates.
"This made it clear that merchandising plant-based meats next to animal-based is the best location," Kwon points out. "This is where shoppers expect to find plant-based meat and it is important to note that shoppers want to see more options than one or two types or brands of plant-based meat. The industry is conducting research to understand the displacement of animal-based foods in order to expand space for plant-based foods on shelf."
Getty
Given the challenges, what's next for plant-based foods? "Considering that health, sustainability, and taste are the main drivers to plant-based foods, once the taste and texture are perfected, plant-based products could eventually reach a place where they can exist as their own separate category," Kwon says. "Plant-based products in the future would then stay true to their plant-forward makeup, having limited processed ingredients and abundant natural ingredients, making them healthy, flavorful, and more accessible to all consumers."
For the latest vegan news, read: