The latest science points to the necessity of a coordinated shift to plant-based food in order to mitigate climate change and some of the biggest foodservice providers seem to agree. Many of the country's top providers have been working with the Humane Society of the United States (HSUS) to rethink their food offerings through its Forward Food program.
This toolkit provides food industry professionals with chef training, menu planning, and other resources to help them downsize the number of animal products they provide while increasing plant-based options.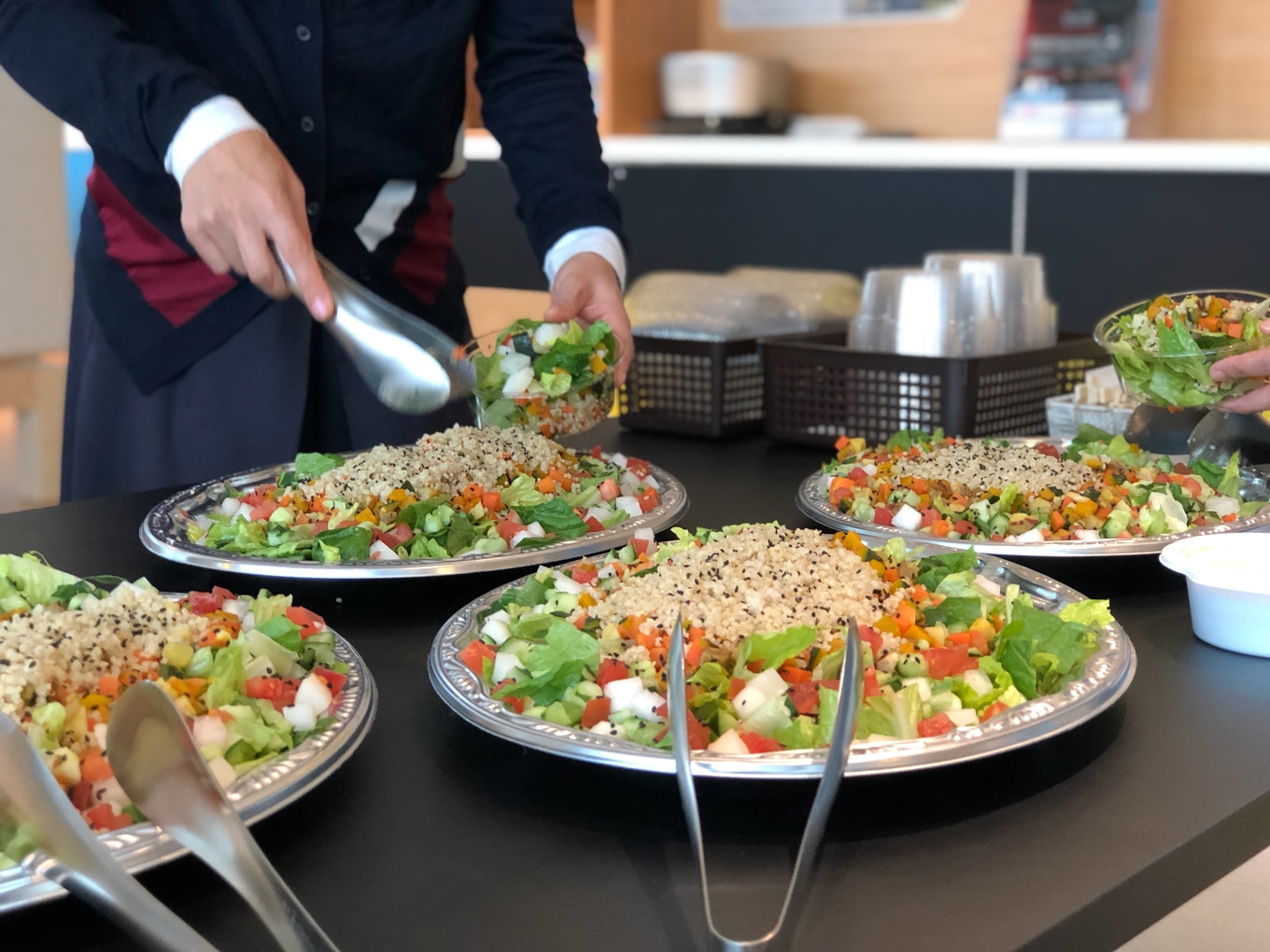 Yu Hosoi/Unsplash
"Foodservice companies can play a huge role in mitigating the harmful effects of climate change by reducing their animal-based offerings and increasing their plant-based offerings," Karla Dumas, vice president of food service innovation at the HSUS, said in a statement.
Commitments to increasing plant-based menus from providers make an impact on the clients who they service, including hospitals, corporate cafeterias, event venues, and schools—giving millions of people access to plant-based, environmentally friendly foods.
In the last decade, dozens of providers have made commitments to slash carbon-intensive animal products on menus, with many pledging to serve 50-percent plant-based menus by 2025. As we near that date, HSUS conducted an analysis to determine if these foodservice operators were keeping their plant-based promises.
Are companies keeping their plant-based pledges?
In its newly released Food Service Industry Protein Sustainability Scorecard, HSUS sent surveys to 39 top US foodservice providers to inquire about their sustainability goals, giving them six months to respond. The purpose was to establish transparency around their sustainability goals by gaining insight into each business' plant-based pledges and whether they were meeting them.
Corporate foodservice company ISS Guckenheimer is at the top along with HHS, LLC, Fresh Ideas, Metz Culinary Management, and Southwest Foodservice Excellence—a K-12 provider who aims to serve 30- to 40-percent plant-based options overall, increasing its offerings by 10 percent by the end of 2024.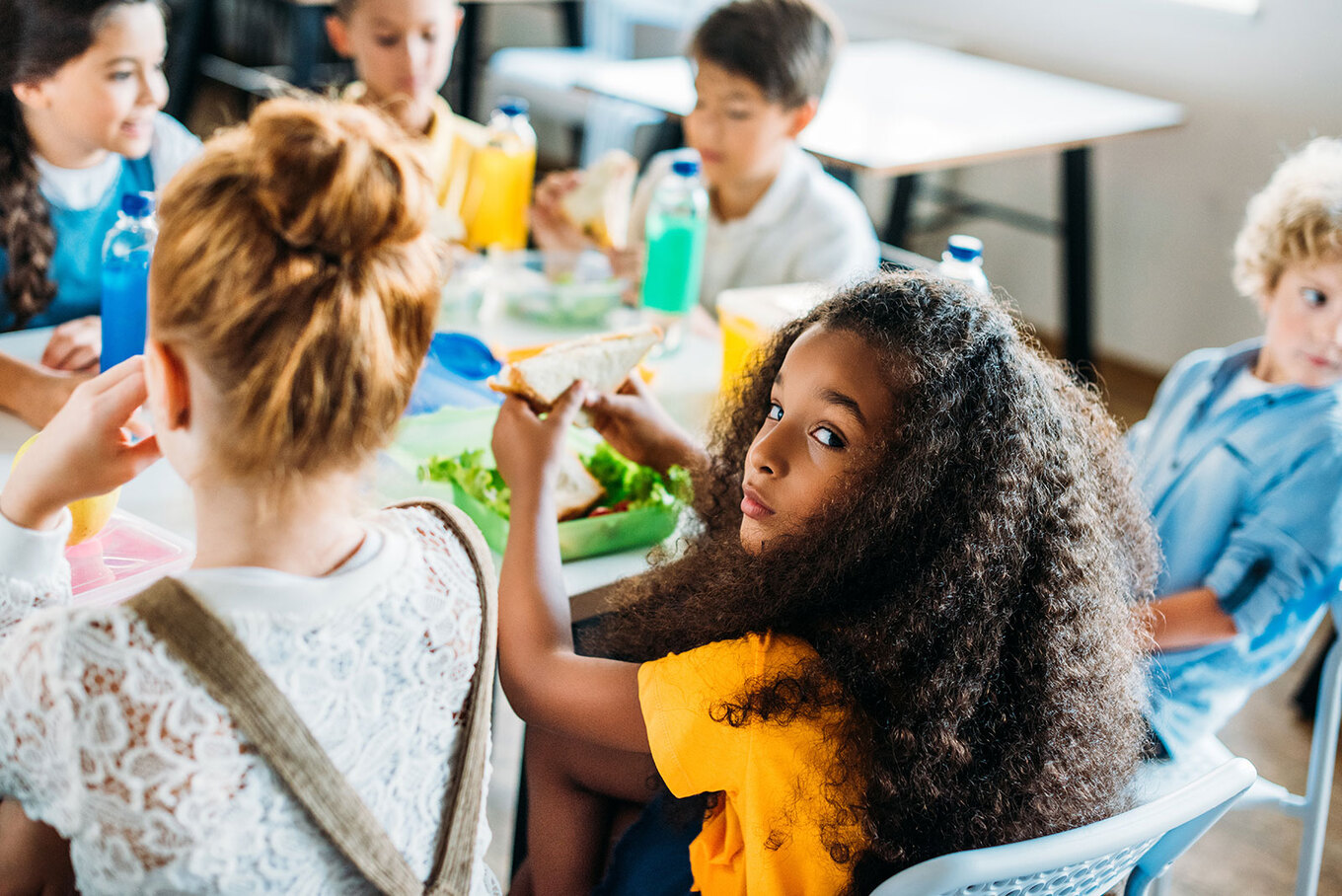 Adobe Stock
"As innovators in the K-12 nutrition space, we recognize that the need for plant-based menus has never been more important for students and staff," Monty Staggs, CEO of Southwest Foodservice Excellence, said in a statement. "Our teams want to create those moments where students feel supported in going outside their comfort zone, trying something new, and discovering their new favorite food at school."
One giant that is making good on its promise is Sodexo—a global foodservice company that services 100 million customers daily in 53 countries. Its US arm aims to transition its menus to 33 percent plant-based by 2025. Its college and university arm, Sodexo US Campus, recently increased its commitment from 42 percent to 50-percent plant-based menus within that time period.
And it's moving toward its goals by creating dishes with wide appeal such as the Impossible Creole Burger, which features a plant-based Impossible patty topped with jalapeño jelly, vegan pepper jack cheese, and crispy onions.
The foodservice operators who received an average or below average grade for putting their plant-based pledges into practice include MMI Dining, Epicurean Group, and Delaware North—all of which have made some plant-based progress but have yet to set tangible company-wide goals.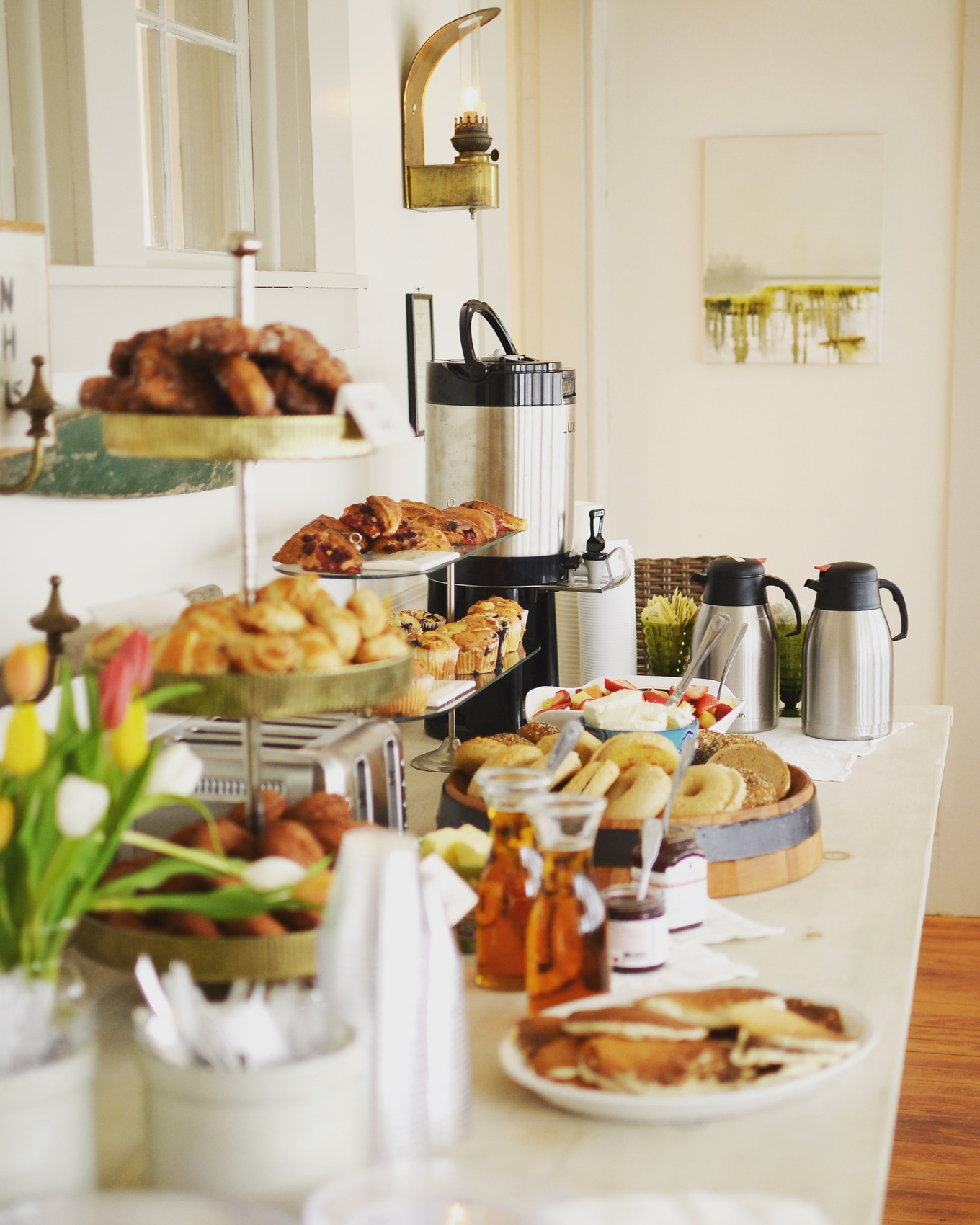 Jill Sauve/Unsplash
Out of the 39 companies surveyed, 17 did not respond within the six months allotted or did not provide data to confirm that they were implementing their pledges. With prior warning, HSUS used public information from their websites—many of which tout sustainability as a priority—to fill in the survey. HSUS awarded these providers an F grade for failing to implement plant-based food strategies toward reducing their carbon footprints, particularly in light of how much progress many of their colleagues had made.
"When companies have sustainability commitments without measurable strategies for increasing plant-based menu items it raises doubt about their commitment to sustainability," Dumas said.
"Customers deserve to know which companies are following through and which companies are falling short," Dumas said.
HSUS plans to continue supporting the foodservice industry's transition to more sustainable plant-based meals through its Forward Food program.
Plant-based progress
While some food service providers are still working out how to implement their commitments to increase plant-based options, others are moving full speed ahead.
That is the case with ASM Global which partnered with Wicked Kitchen last year through its culinary arm SAVOR. The partnership has the potential to result in the launch of vegan options at 350 top arenas across the country.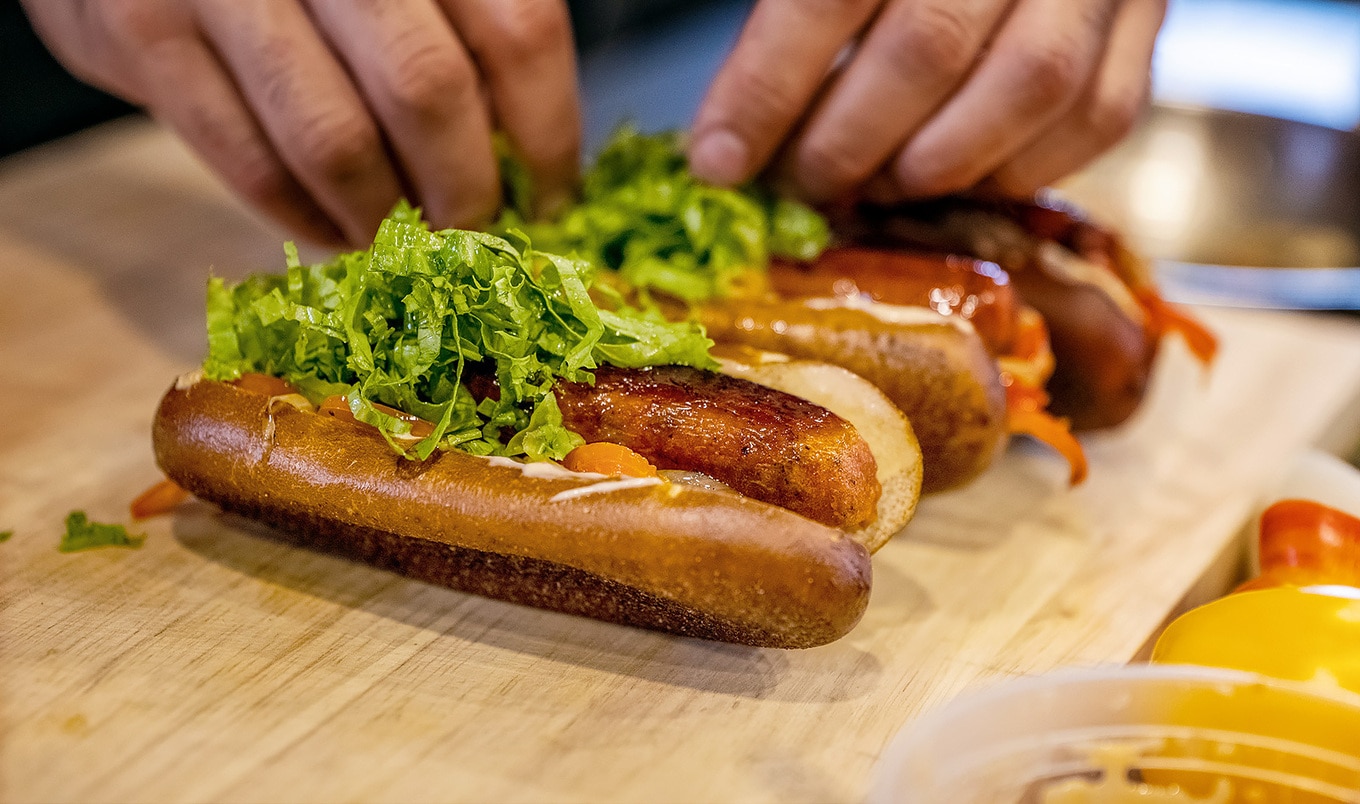 Wicked Kitchen
"With the demand for plant-based foods at an all-time high across the world, there's a white space to fill in the event venue channel," Pete Speranza, Wicked Kitchen CEO, previously told VegNews. "Not only is Wicked bringing 100-percent animal-free foods to consumers attending event venues but it's everyday fare—menu items they already love and that they want to eat—and it just happens to be made with plants."
This month, Wicked's partnership with SAVOR touched down at Alamodome in San Antonio, making it one of the first venues in the city to offer a wide array of plant-based options. Now, consumers heading to Alamodome for a Disney on Ice show, a boxing match, and everything in between can enjoy a vegan menu of jalapeño burgers, meatball subs, and three ice cream novelties.
For the latest vegan news, read: