The District of Columbia Hospital Association (DCHA) Program Services Company recently hosted a vegan cooking competition for DC hospitals. The third annual Healthy Hospital Initiative (HHI) Cooking Competition celebrated winning dishes such as purple carrot ravioli and carrot halwa pistachio trifle.
This prestigious event, sponsored by the Physicians Committee for Responsible Medicine (PCRM), recognized exceptional teams and individuals for their outstanding plant-based culinary creations. PCRM is a nonprofit organization comprising more than 17,000 doctors dedicated to promoting nutrition education and access to plant-based meals in hospitals and was at the forefront of this year's initiative.
The secret ingredient for this year's competition was carrots, which challenged the participants to showcase their creativity and culinary skills. At the event, DCHA commended the remarkable talents of the participants for their innovative and delicious plant-based dishes.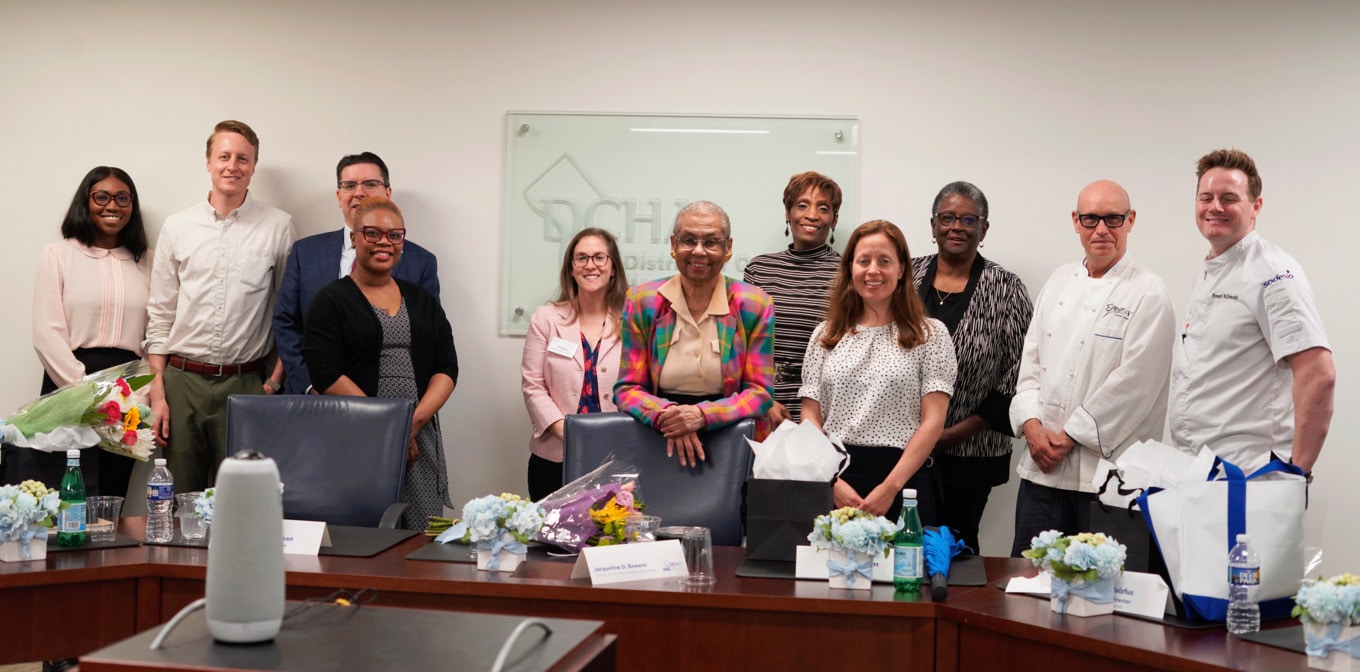 PCRM
The winners were presented with trophies, monetary awards, and, of course, the coveted bragging rights of having the most delectable vegan hospital food.
Although in previous years the competition focused on recipes with low sodium and low added sugar, PCRM suggested including a plant-based requirement. "This was a fun way to rally together hospitals' culinary teams and showcase that healthy plant-based meals are delicious and worthwhile menu items," Stephanie McBurnett, RDN, PCRM nutrition educator, tells VegNews.
The 2023 HHI Cooking Competition Awards recognized several hospitals and individuals.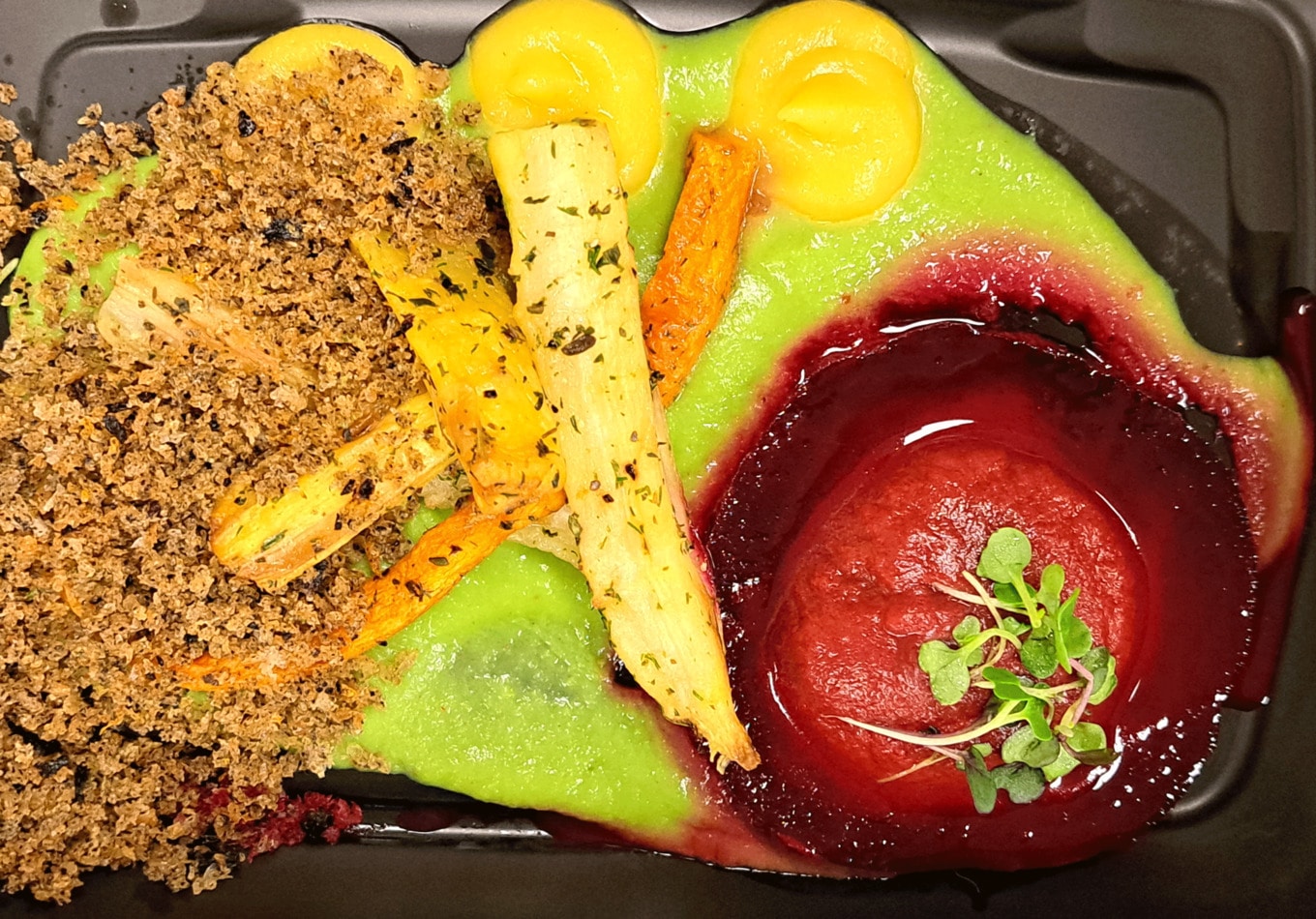 PCRM
MedStar National Rehabilitation Hospital emerged as the overall winner, with Chef Artis Crum leading the way. This hospital also scooped awards for best entrée with its Open-Faced Purple Carrots Ravioli; best dessert with Vegan Carrot Halwa Pistachio Trifle; and chef Crum received a taste & appearance award.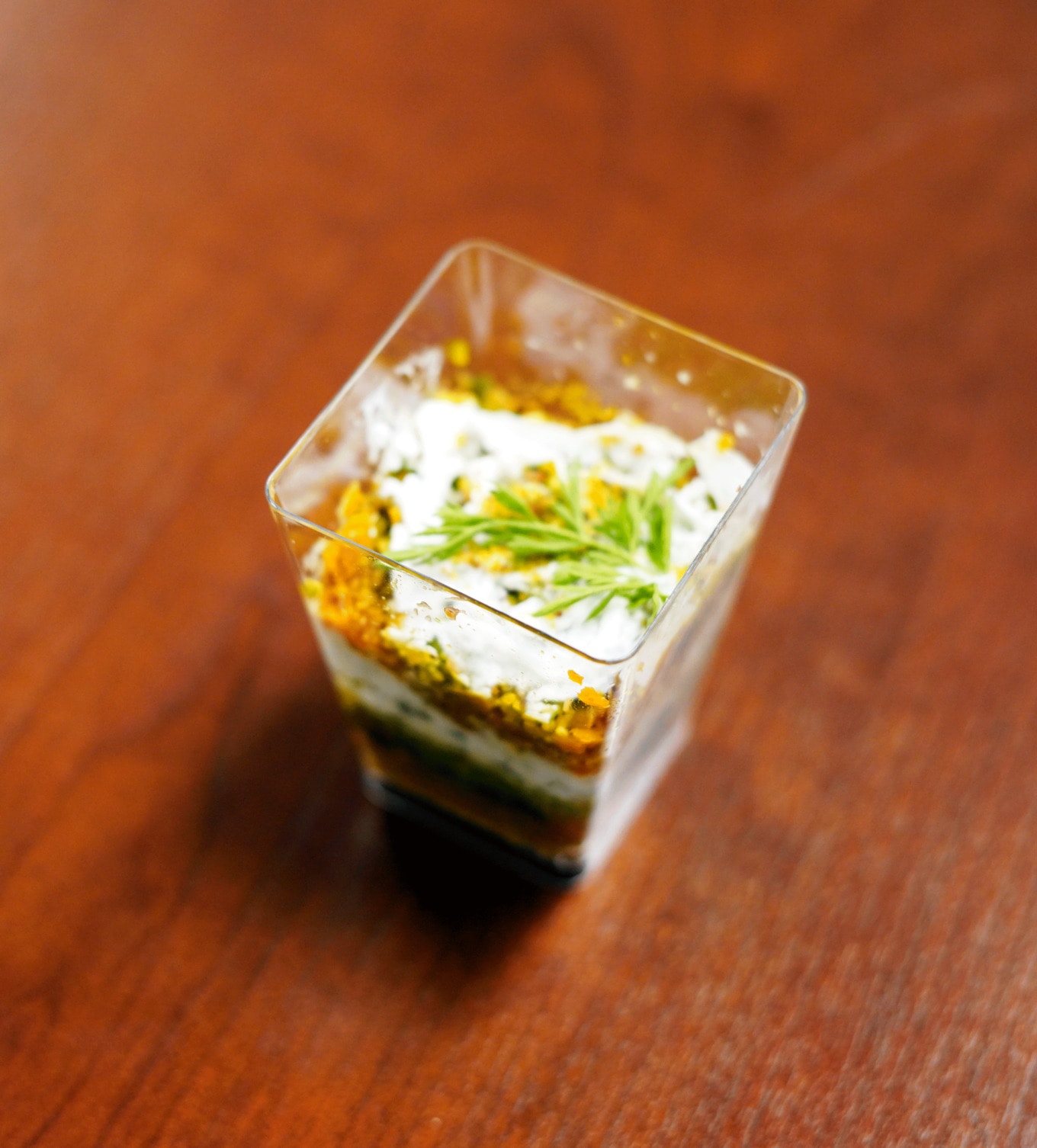 PCRM
The best side dish went to MedStar Georgetown University Hospital for its Carrot Cilantro Couscous Salad. Chef Kevin Brown from the Psychiatric Institute of Washington won for originality & video quality while chef Matthew Galo from MedStar Washington Hospital Center received recognition for nutrition & creativity.
Hospitals offer plant-based meals
In recent years, the movement toward offering plant-based meals in hospitals has gained momentum nationwide. In 2017, the American Medical Association passed a resolution urging hospitals to enhance the health of patients, staff, and visitors by providing plant-based food options. The American College of Cardiology also made a similar recommendation in its publication, "Planting a Seed: Heart-Healthy Food Recommendations for Hospitals."
"PCRM has been working with hospitals locally in DC and nationwide to support them in meeting the American Medical Association's resolution on hospital food, which states health care facilities should provide plant-based meals to patients and eliminate processed meats," McBurnett explains.
"We offer education, menu consultation, free recipes, and marketing assets to any hospital nationwide through our Healthy Hospital program."
For its part, DCHA's commitment to promoting plant-based meals aligns with this national trend.
Earlier this year, Santa Clara Valley Healthcare in California recently became the first public hospital system in the country to incorporate Universal Meals, a plant-based food program free of animal ingredients and the top nine allergens, into its cafeteria menu. "Universal Meals was created to feed a variety of dietary parameters. It is an all-inclusive program, available free of cost to home cooks and institutions," McBurnett says.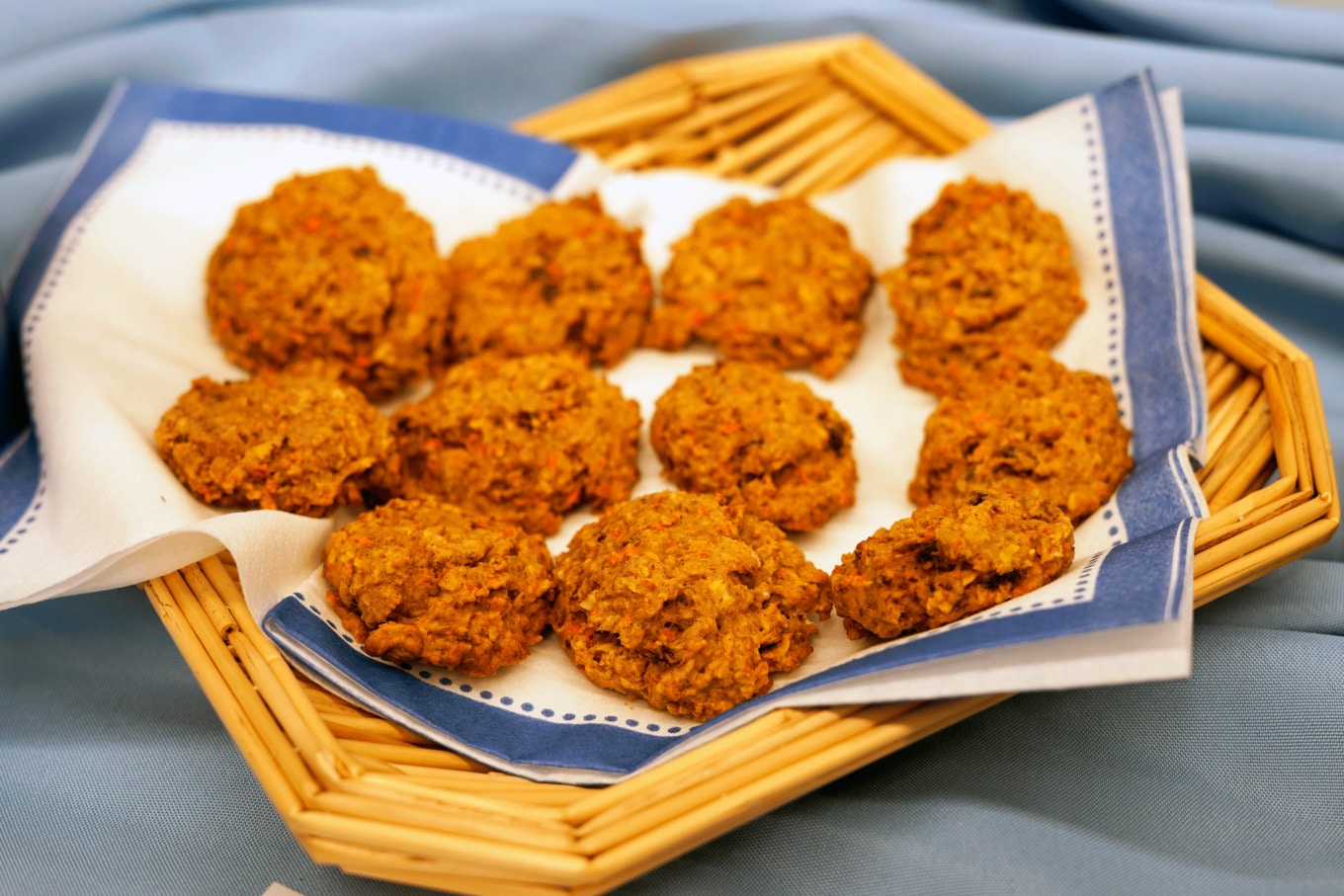 PCRM
PCRM played a big role in developing Universal Meals by providing recipes and instructions to hospitals at no cost. "To us, Universal Meals creates a seat for everyone at the table," McBurnett says. "The program has been doing very well in the last year, being featured at various university dining halls and recently making its debut within the Santa Clara Valley Medical Center, making it the first public hospital system to serve Universal Meals."
The DCHA's HHI Cooking Competition serves as a testament to the increasing importance of nutrition and plant-based options in healthcare, paving the way for healthier communities and encouraging individuals to make informed dietary choices.
For PCRM, plant-based nutrition should be at the forefront of healthcare. "Great patient care means more than state-of-the-art diagnostics and treatments. It also includes healthful food to help patients get well and stay well in the long run. Healthy food served in hospitals provides an educational opportunity for patients," McBurnett says.
"For the most common clinical conditions like obesity, diabetes, heart disease, high blood pressure, and cancer, food choices are critical for prevention, risk reduction, and management," she says. "With plant-based meals on the menu, patients can not only learn about healthy eating but also find out how delicious and accessible it can be by trying new foods."