IKEA might be best known for its DIY furniture but it's actually just as popular for its low-priced food options. The Swedish company sells more than 100 million servings of meat hot dogs every year. One reason? The price is never above $1 per dog, making the meal as budget-friendly as IKEA's furniture offerings.
However, as the climate crisis rages on, IKEA is looking to help its customers make more eco-friendly choices—while at the same time lowering its greenhouse gas emissions. The solution? Develop a vegan hot dog that mimics the original in taste, texture, and price.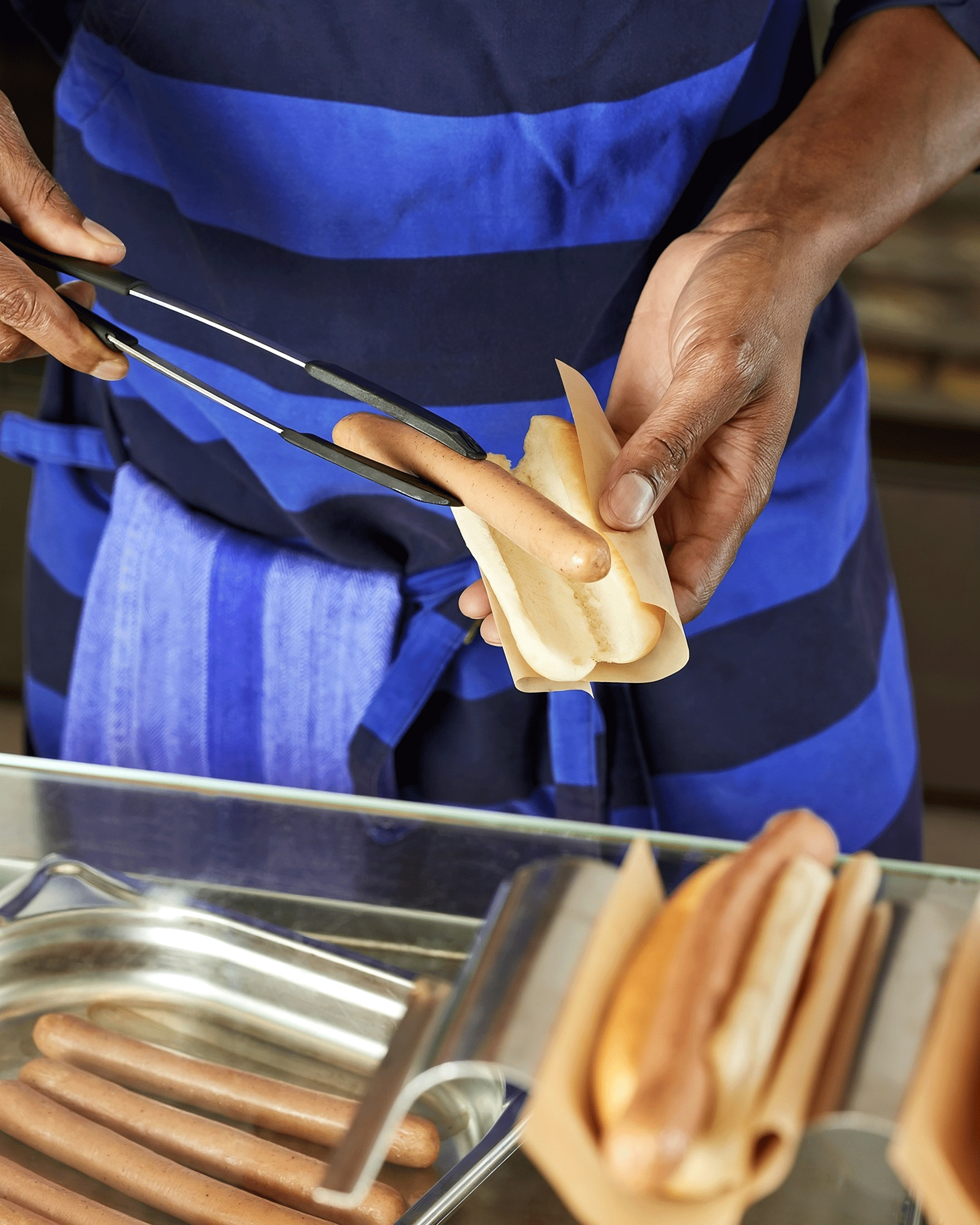 IKEA
"IKEA is driven by a vision to create a better everyday life for many people," Helene von Reis, Food Manager at IKEA of Sweden, said in a statement. "Through the food business, we can contribute to this by offering a tasty, healthier, and more sustainable food option."
And IKEA just announced its newest offering: a plant-based hot dog that checks all the boxes.
IKEA improves vegan hot dog
IKEA first launched a plant-based hot dog at one test location in Malmö, Sweden in 2018. After the hot dog received a 95-percent customer approval rating, IKEA expanded the option across Europe where it sold 1 million servings in just one month.
Soon after, IKEA expanded the vegan hot dog—topped with fried onions and pickled cabbage—globally, including in the United States. Featuring a vegetable-forward flavor and texture, this hot dog was made from kale, red lentils, quinoa, onion, carrots, and spices such as ginger and turmeric.
For the new vegan hot dog, IKEA took a different approach with the goal of inspiring more people to choose its meatless options.
"We have spent much time in the development process to give the best experience for our customers," von Reis said. "With a great taste, texture, and a snap when you bite it, the plant-based hot dog is a perfect alternative to a traditional iconic hot dog."
So how is this vegan hot dog different? IKEA uses a base of rice protein, onion, and apple, seasoned with salt, pepper, and smoke to deliver the same flavor profile as its meat-based counterpart.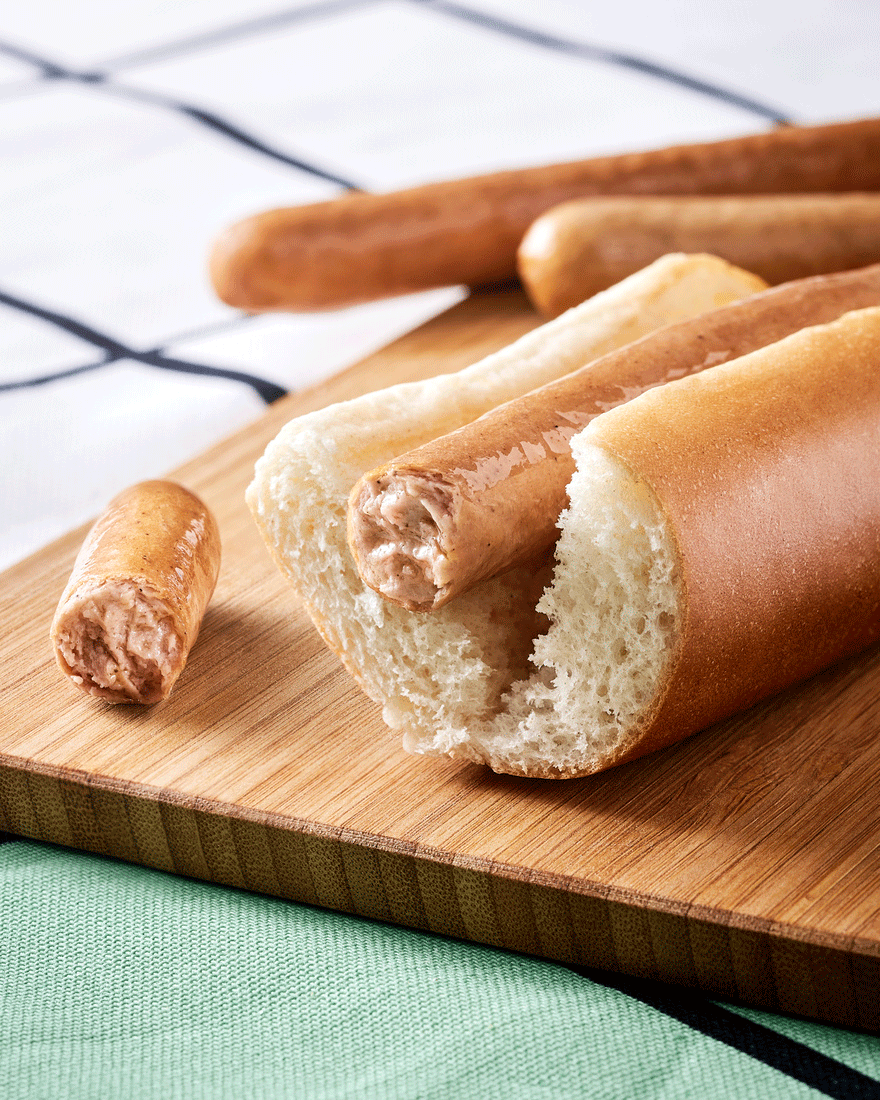 IKEA
IKEA also developed the vegan hot dog to feature the same snappy casing that traditional hot dogs have so that the eating experience is as close to the original as possible.
An IKEA spokesperson has confirmed with VegNews that the new vegan hot dog will hit IKEA's European stores this summer before expanding to other IKEA markets, including in the United States, in 2024.
IKEA develops plant-based food to slash emissions
While IKEA's hot dog is a popular menu item, the best-seller among its 882 million customers is the Swedish meatball, which sells more than 1 billion annually. Luckily, IKEA's got a plant-based version of these, too.
IKEA first added plant-based Swedish meatballs to its bistro menus in 2015. Similarly to the evolution of the plant-based hot dog, IKEA reformulated its vegan Swedish meatballs to be more appealing to meat eaters in 2020.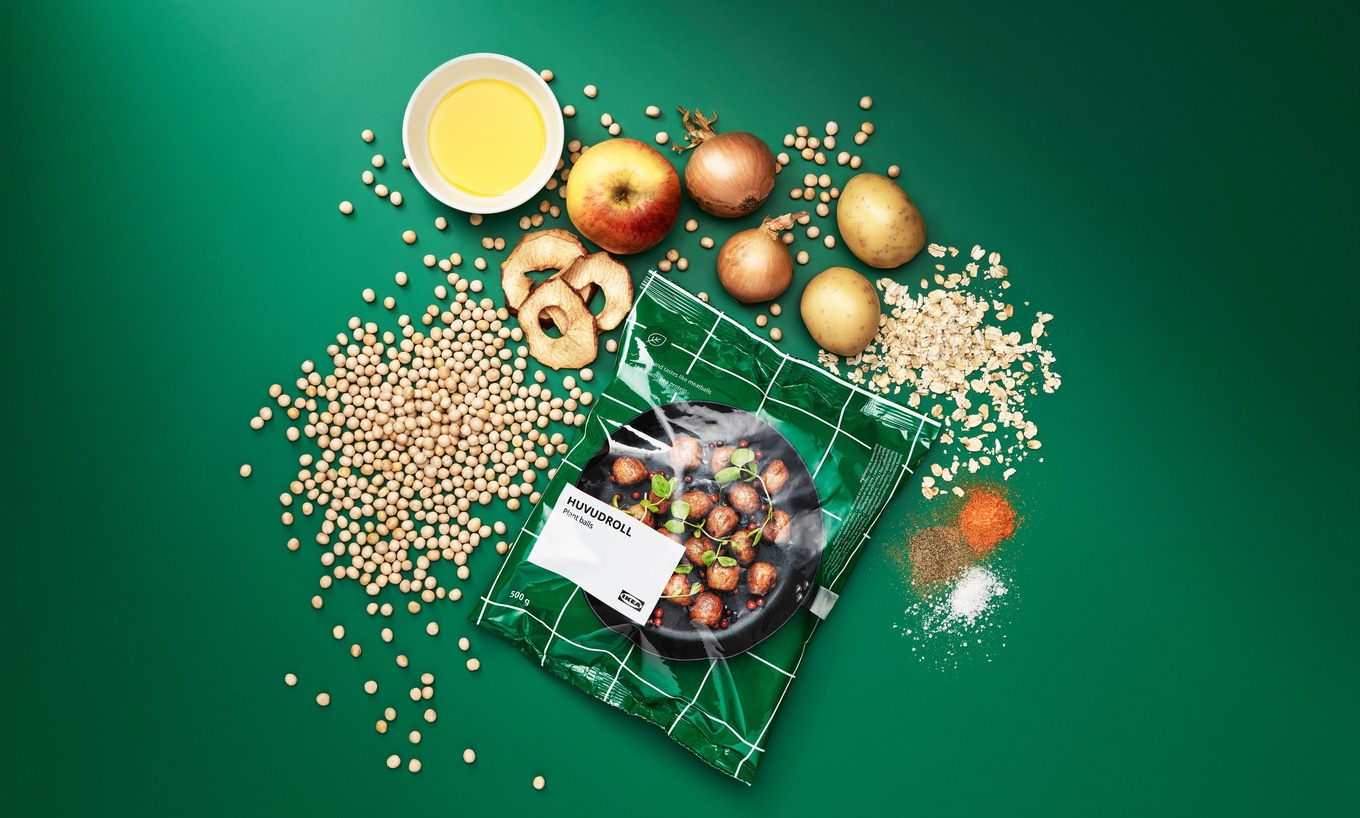 IKEA
The "plant ball"—sold as HUVUDROLL in its food marketplace—features base ingredients such as yellow pea protein, oats, potatoes, onion, and apple. This vegan meatball was also created with the climate in mind, carrying only four percent of the carbon footprint of its animal-derived counterpart.
This climate-centered mentality also informed the development of IKEA's newest vegan hot dog.
"We want to offer more plant-based alternatives with a lower climate impact," von Reis said. "Choosing plant-based food often impacts climate footprint less than animal-based options."
Overall, IKEA aims to make 50 percent of its restaurant meals plant-based by 2025 as part of its sustainability commitments. IKEA also plans to transition 80 percent of its packaged meals to be plant-based in that time frame.
In addition to vegan meatballs and hot dogs, IKEA has added various plant-based options (some available globally and others regionally), including vegan chicken, dairy-free soft serve, and more.
Have these menu updates helped IKEA make progress on its sustainability goals? In a 2022 report, the furniture giant revealed its carbon footprint to be 25.8 million metric tons of CO2 equivalent which represents a decrease of 5 percent compared to its 2021 footprint and a 12-percent decrease compared to its 2016 baseline. Here, IKEA also revealed that it is working to identify ways to further improve its carbon footprint such as reducing its use of dairy.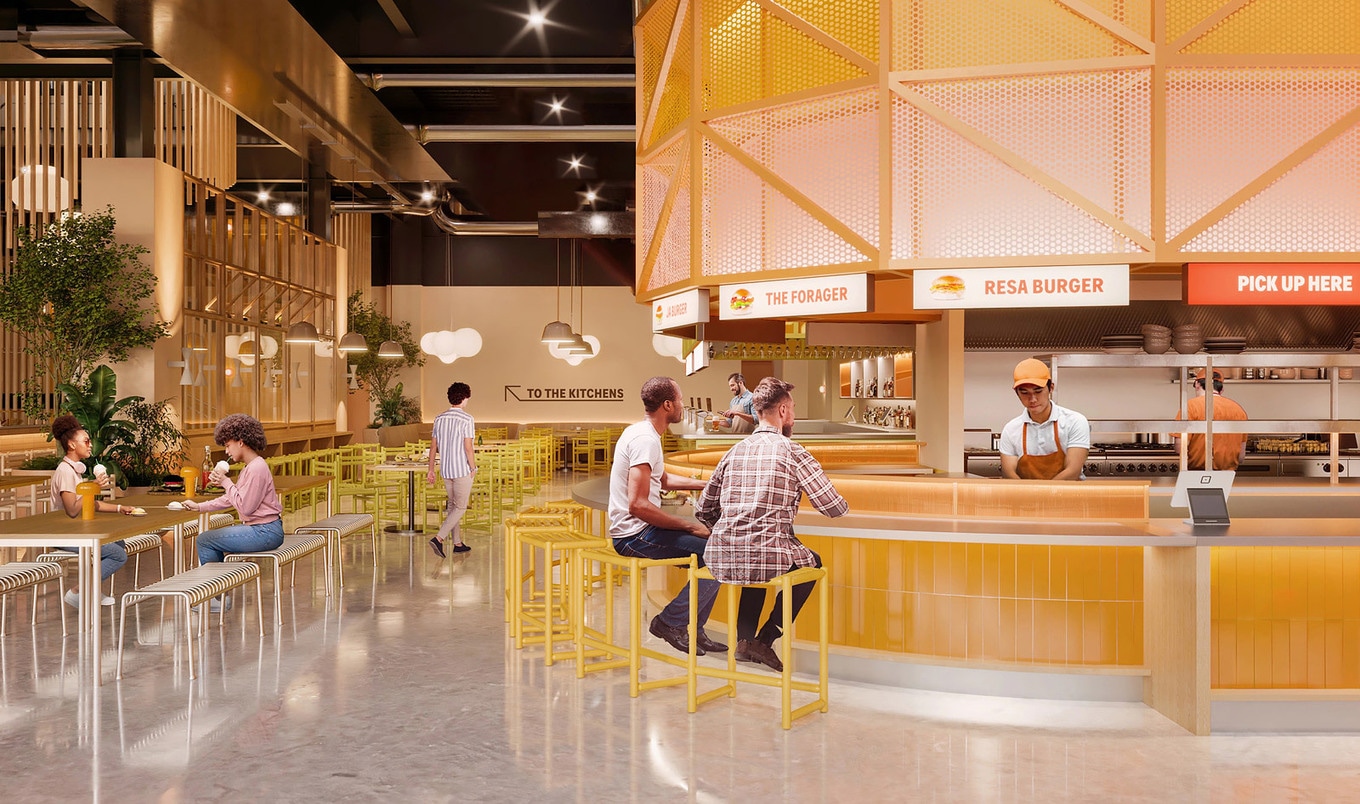 Ingka Group
In addition to IKEA's expanding in-store plant-based options, its Swedish parent company, Ingka Group, is looking to take things one step further with the forthcoming launch of Saluhall. A food hall centered around Nordic culture, Saluhall will initially serve food that is 80-percent plant-based—with an eye on going 100-percent plant-based in the future.
This concept is currently under development in three initial cities: Changsha, China; Gurugram, India; and San Francisco, CA.
For the latest vegan news, read: