When Thuy Pham set out to veganize pork belly, a staple in Vietnamese cuisine, she never imagined it would change the trajectory of her life. After adopting a vegan lifestyle in 2019, she knew she'd have to master vegan pork belly if she still wanted to be included in her family's celebrations.
A year later, when the city of Portland, OR—Pham's homebase—went into lockdown at the early onset of the COVID-19 pandemic, Pham's career as a hairstylist came to an abrupt halt. No longer able to meet with clients, she took to YouTube determined to finally learn how to make vegan pork belly.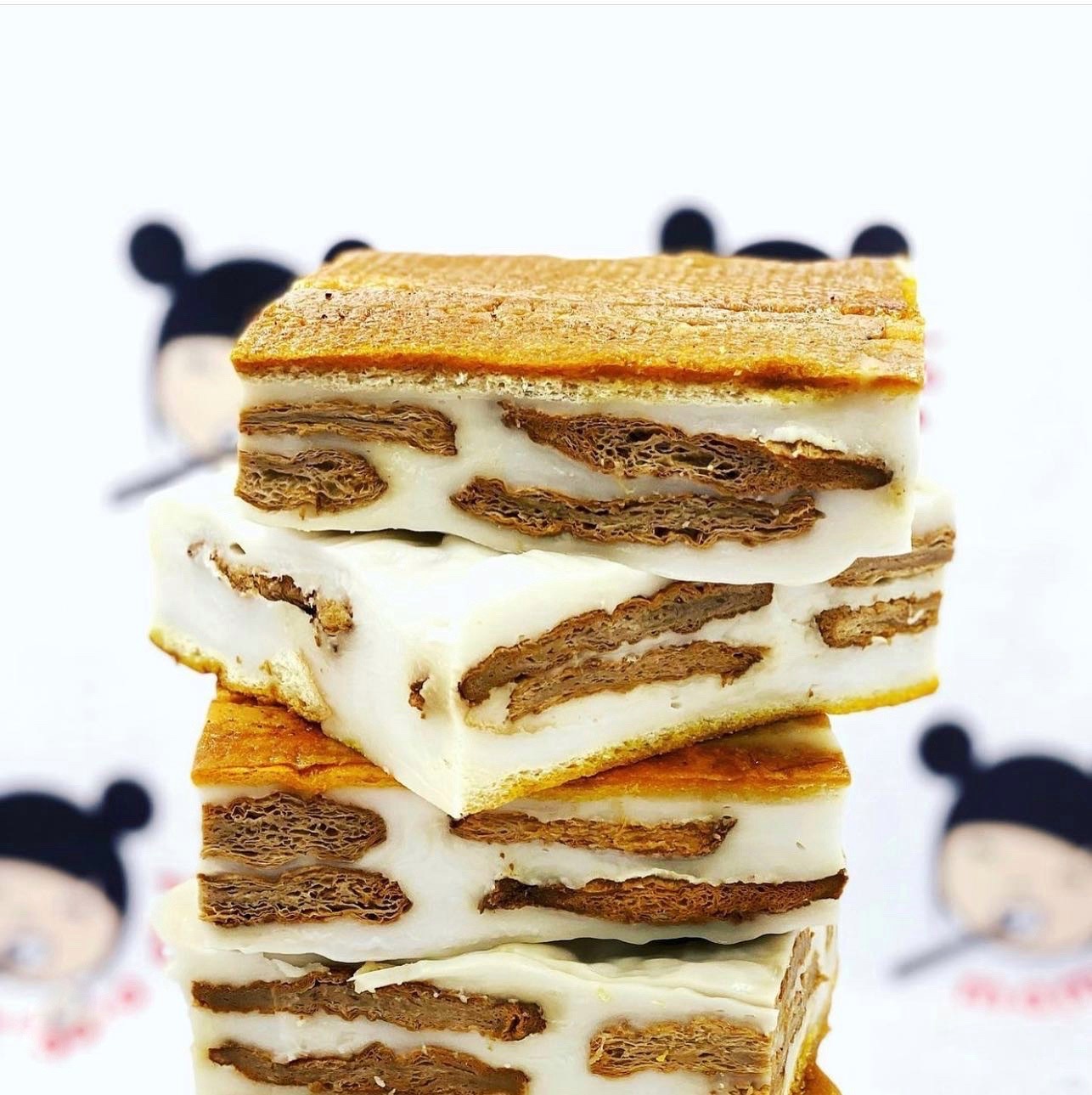 Mama Đút
She watched videos of Vietnamese monks making the coveted dish, and soon, she came to perfect her recipe. Not long after, in April 2020, Pham's daughter Kinsley set off a series of events that would change both of their lives forever.
Just seven years old at the time, Kinsley asked Pham if they could make vegan pork belly on Instagram live. "It was a little bit out of the blue," Pham tells VegNews of her daughter's request. "We didn't typically livestream together like that." But with COVID-19 lockdowns severely limiting avenues for personal stimulation and interpersonal connection, Pham obliged.
"I was trying to engage with Kinsley and take the opportunity to do fun things that brought her joy," Pham says.
"In Kinsley's younger years, she had wanted to be a little chef on YouTube, so I thought it would be fun to do recipes and little cooking sessions with Kinsley with the time we had. That's when Kinsley suggested we do the livestream."
With approximately 3,000 followers on the platform, Pham didn't imagine anything major would come from the livestream.
She was wrong. One by one, the messages—and orders—came rolling in.
Mama Đút comes to Portland
Pham, who fled south Vietnam at age one in a fishing boat with her family, saw an opportunity. With just $500, she launched what is now becoming a Portland vegan institution: Mama Đút.
Her only goal? To earn enough for groceries.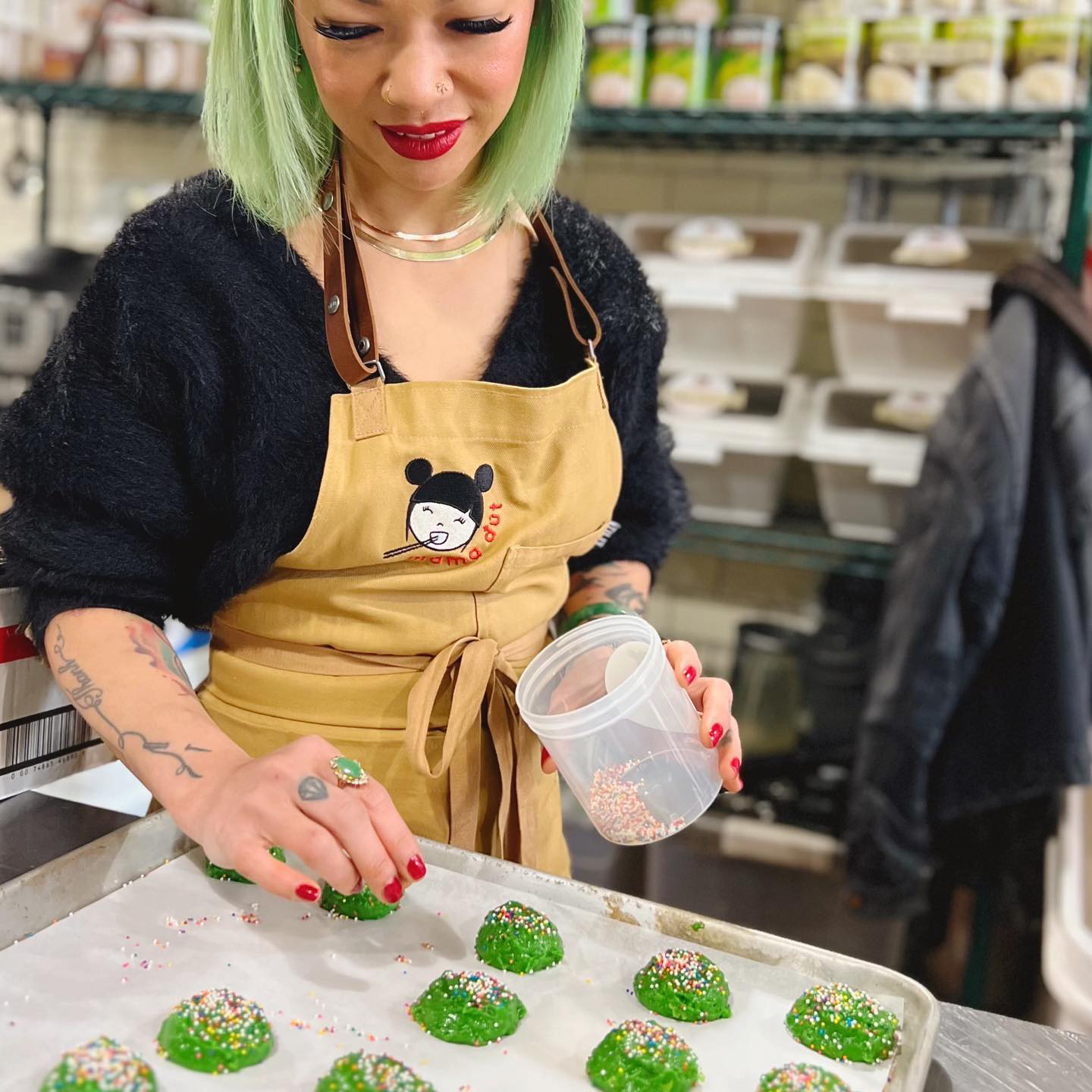 Mama Đút
Within 24 hours, she was flooded with orders. And two weeks later, Pham moved into her first commercial kitchen, ready to fulfill orders for her vegan Vietnamese cuisine.
Pop-up dinners followed. And after one of her food industry mentors, local vegan restaurateur Aaron Adams, decided to relocate his own deli concept, Pham acquired the empty space. By November, she had moved into her first brick-and-mortar and was officially running a takeout counter.
Netflix comes knocking
With her fan-base quickly growing, it was only a matter of time before Netflix took notice. Local scouts reached out to Pham, and after she was interviewed by producers, she learned she was among the Portland locals being considered for Street Food: USA, an original Netflix show highlighting the best street food in the US.
"I was really honored that they considered me," Pham says. "We have a city that has so many talented folks, innovators, and creators that I was super humbled to be this new person in the industry and to even be considered."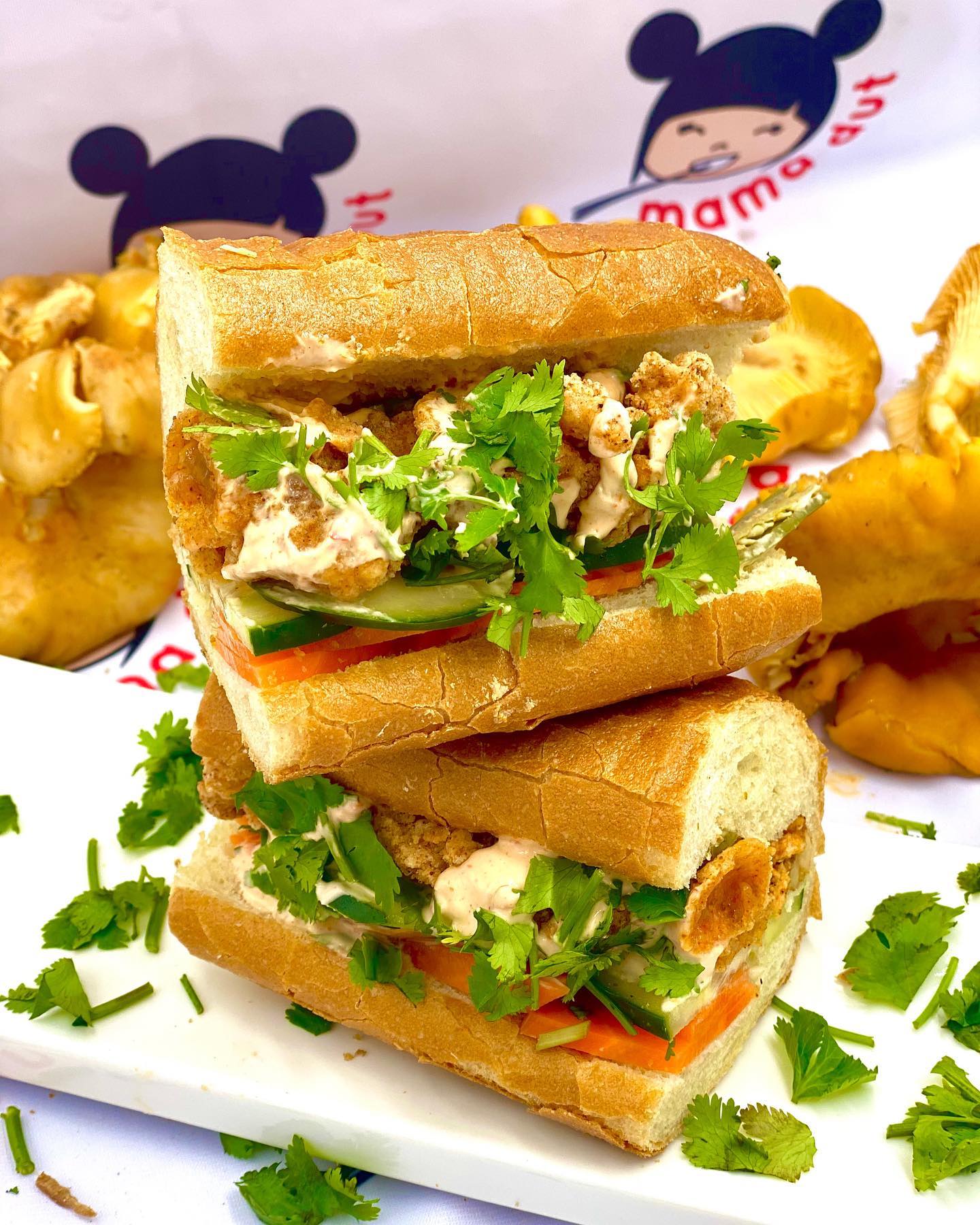 Mama Đút
On July 26, 2022, Pham's Mama Đút became the first vegan concept to be featured on Street Food, captivating viewers with her journey from child refugee to trailblazing restaurateur. Pham's story—told first hand throughout Street Food: USA's Portland episode—also comes alive in her dishes. Crispy burnt rice waffles, jackfruit bánh mìs, and vegan pork belly pandan biscuits are all representative of her lived experience as a Vietnamese-American woman.
"I wanted to create an apologetic love letter to the Vietnamese kid who had to throw away her lunch because she was being made fun of," Pham says in the episode.
"I didn't quite realize the scope of what this Netflix episode was going to be until after it was released. Even after the interviews and [media coverage], it's still a very surreal experience," Pham tells VegNews. "It makes me emotional, just talking about it, because I have so much gratitude for the entire experience and everything that it's brought and taught me."
Mama Đút expands
What's next for Pham? She's currently working on a book and is spearheading Mama Đút's expansion, with a second location coming to Portland's Alberta district.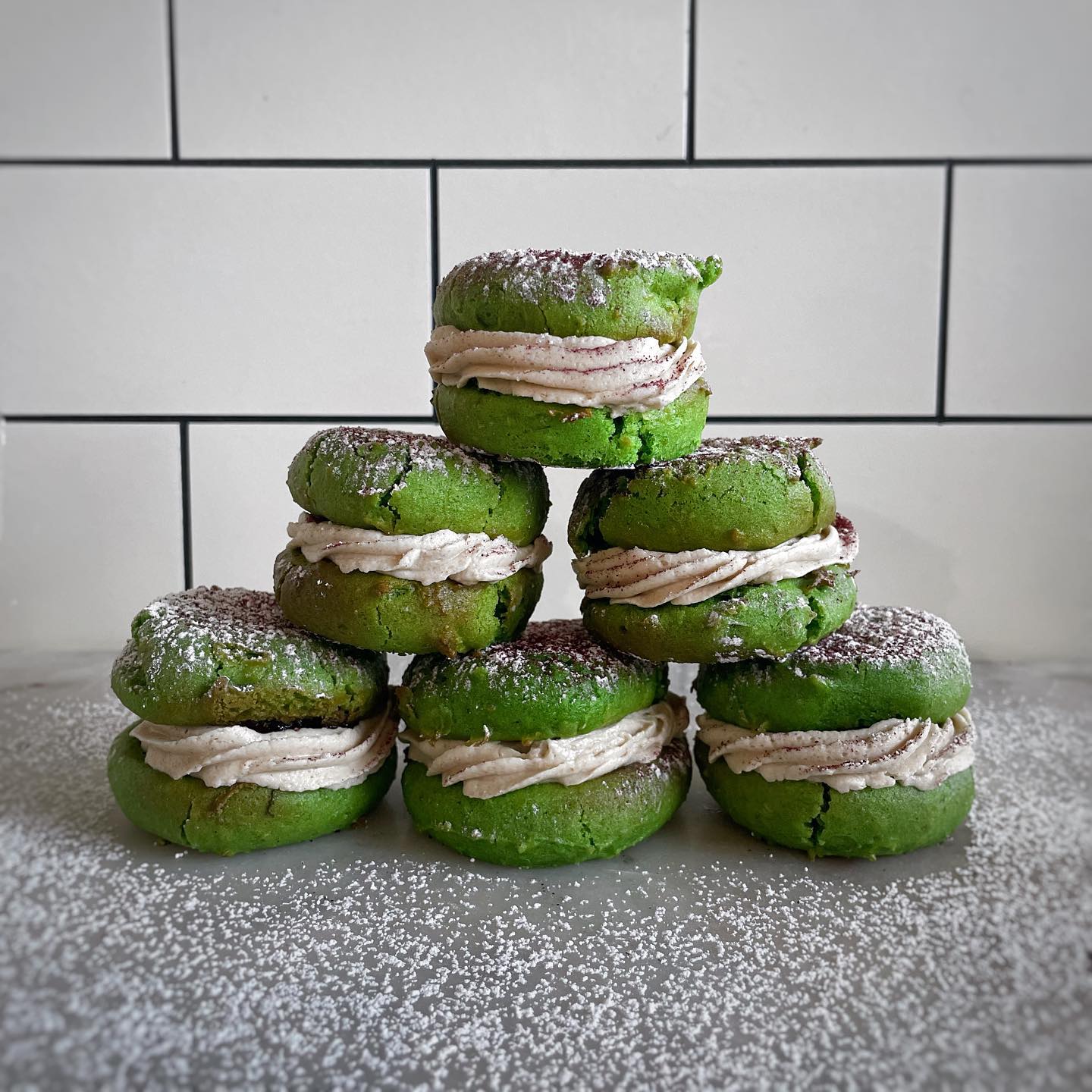 Mama Đút
Today, Mama Đút—named after an English-Vietnamese phrase meaning "mamma feed"—is slinging more than vegan pork belly. Savory bánh mìs and pillowy bao buns stuffed with fried oyster mushrooms and garlicky vegan ribs are up for grabs alongside whoopie pies filled with pandan rose frosting.
"My vision for Mama Đút is food. All I ever wanted was to share some good food and maybe some good stories along with that," Pham says. "I hope 2023 will empower me to be able to get back to sharing more of those moments and recipes with everyone."
For the latest vegan news, read: