There's a reason why Los Angeles has been named VegNews' Best Vegan City three years in a row by VN readers. Dining institutions like Plant Food + Wine, Shojin, and Monty's Good Burger are revered nationwide and have helped cement the City of Angels' status as the best vegan dining destination in the country. But there's another plant-based trick up LA's sleeve: a world-class street food scene of underground pop-ups, ghost kitchens, and food trucks. And it's proving once and for all that brick and mortars aren't the only recipe for success.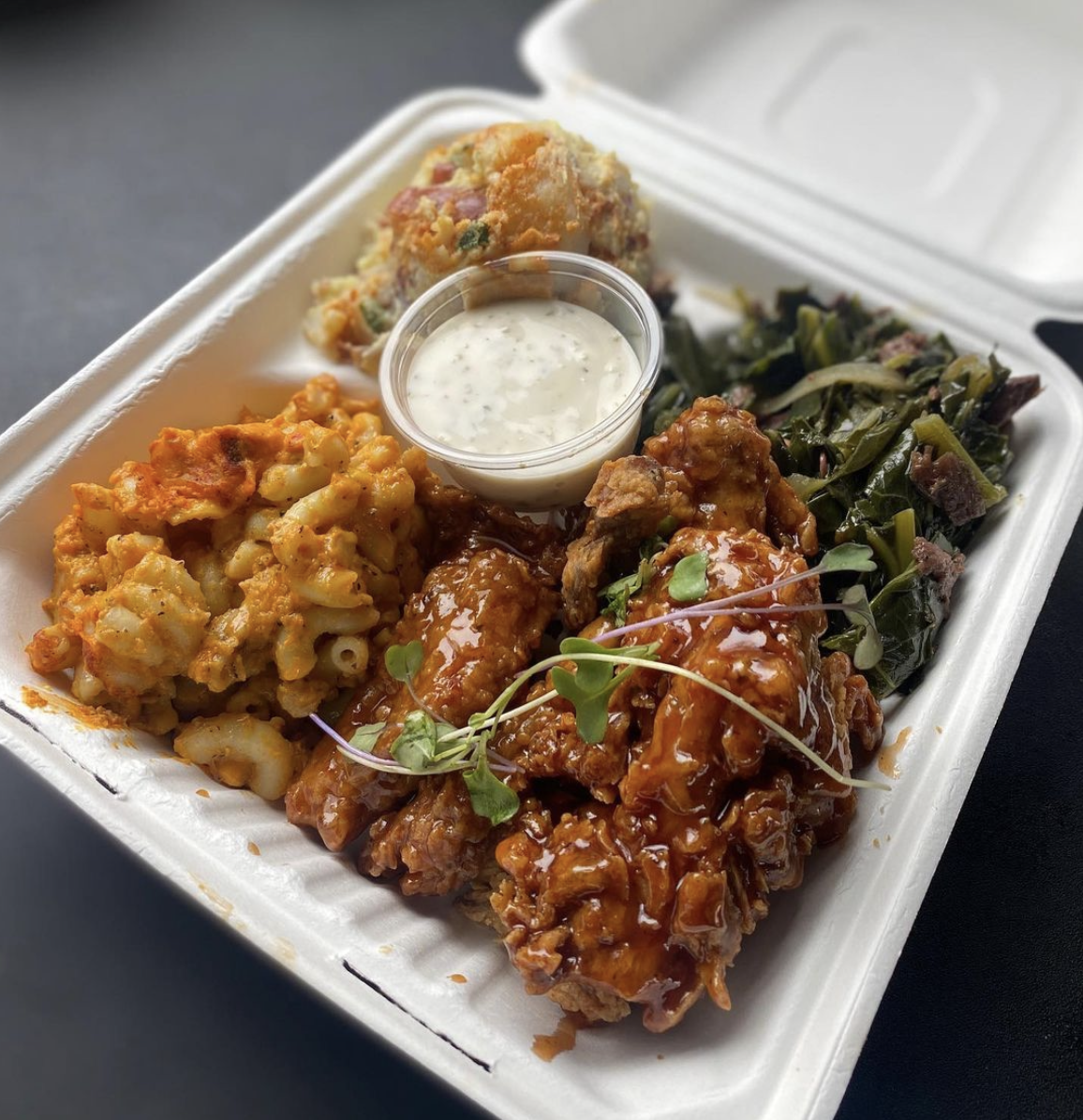 Centric Eats
1 Vegan fried chicken wings at Centric Eats
An order of Centric Eats' giant oyster mushroom wings are everything you want them to be—craggy, crunchy, golden-fried on the outside; tender, succulent, and steaming hot on the inside. And, of course, they're doused in some of the most addictive sauces in Los Angeles. Fiery flavors range from tried-and-true Buffalo to the perpetually sold-out Korean Sweet & Spicy, but the sumptuous Garlic Parm (with a big hit of fresh garlic, melted vegan butter, and grated and shredded parmesan) and Lemon Pepper Glaze (tangy, sticky-sweet, and literally finger-lickin' good) are total standouts.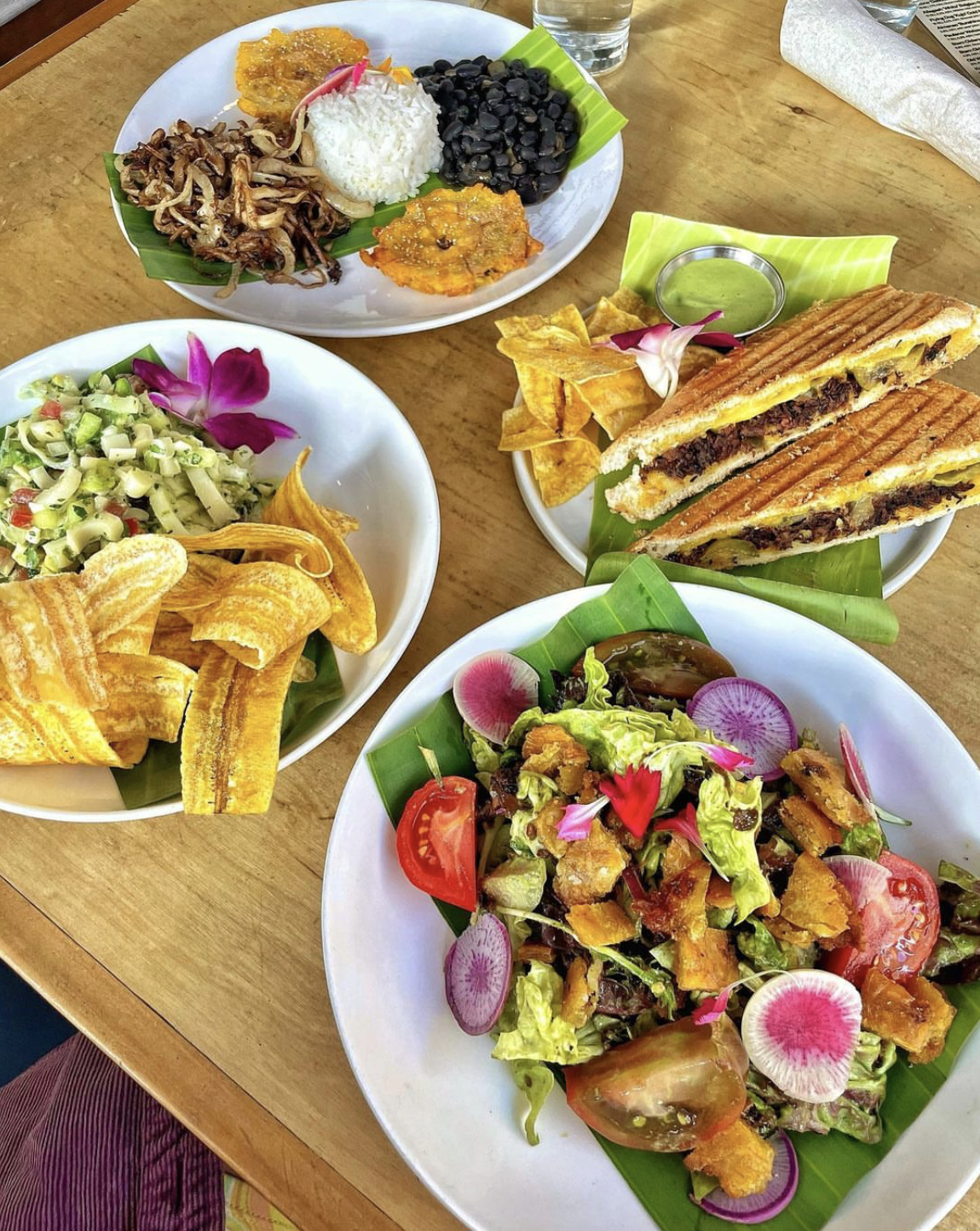 Señoreata
2Plant-based Cuban cuisine at Señoreata
One bite of Evanice Holz's Lechon Asado Yuca Fries—piled with smoky mojo-marinated pulled jackfruit, grilled onions, avocado, garlic aioli, pickled onions, and queso sprinkles—and you'll be transported to a vegan fiesta in the heart of Havana. The modern Cuban cuisine pop-up and catering company Señoreata wows diners with classic Cuban sandwiches, citrusy hearts of palm ceviche, and plantain picadillo nachos. But do yourself a favor and grab two or three flaky pastelitos filled with jammy, tropical guava and coconut cream cheese to go.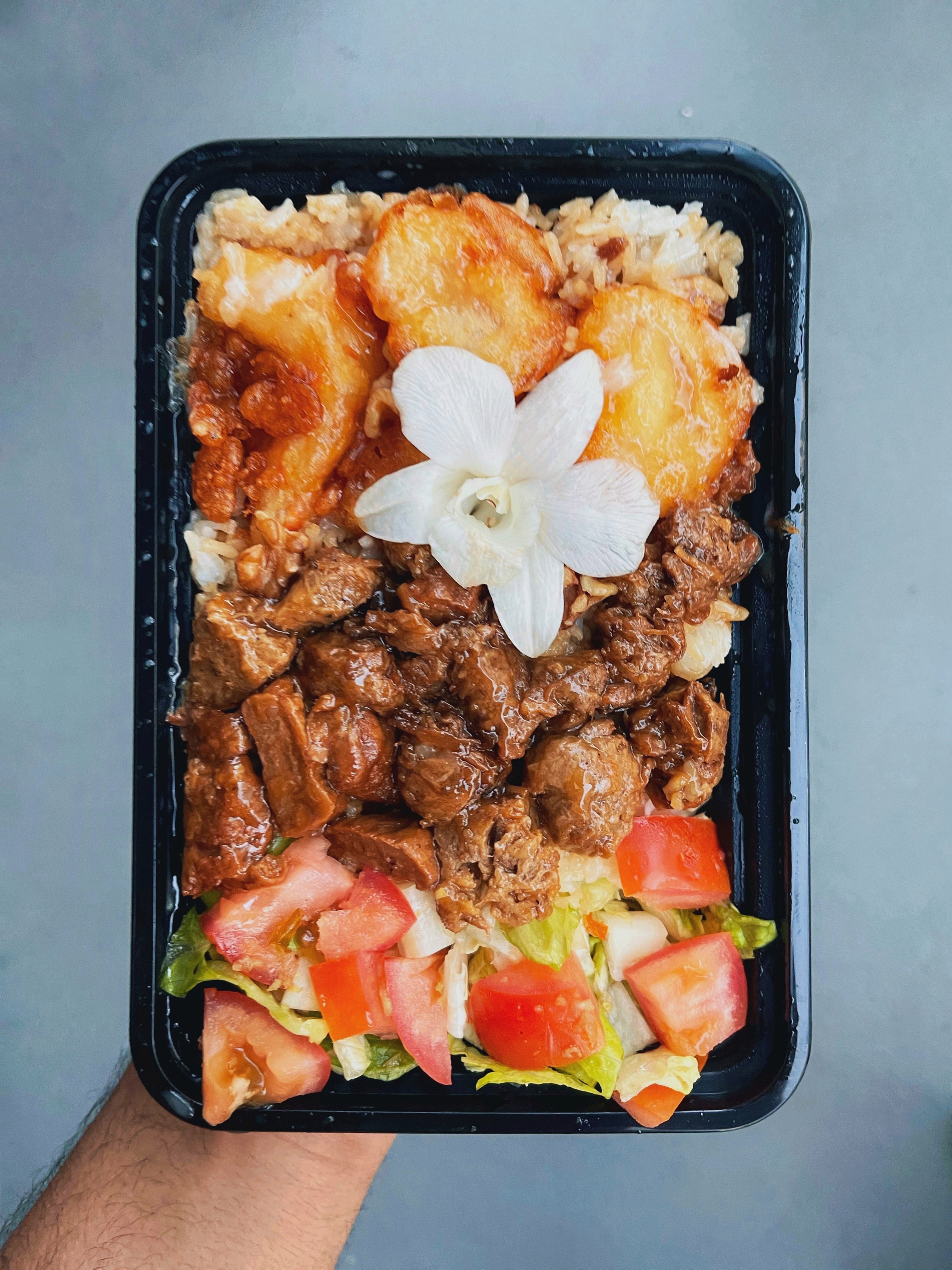 Richard Bowie
3Vegan Cambodian favorites from SreyVegan
Angelenos have their pick of fantastic Chinese, Japanese, and Thai options. But the one-woman powerhouse that is SreyVegan is catapulting Cambodian cuisine into the spotlight in a big way. Owner Sreyneang Lor's dishes including Pineapple Walnut Shrimp, OmniPork Egg Roll, and Lok Lak Beef deliver on any craving for savory, sweet, crispy, and saucy, and—when served with Lor's signature fragrant garlic rice and crowned with edible karma orchid flowers—make for a stunning meal.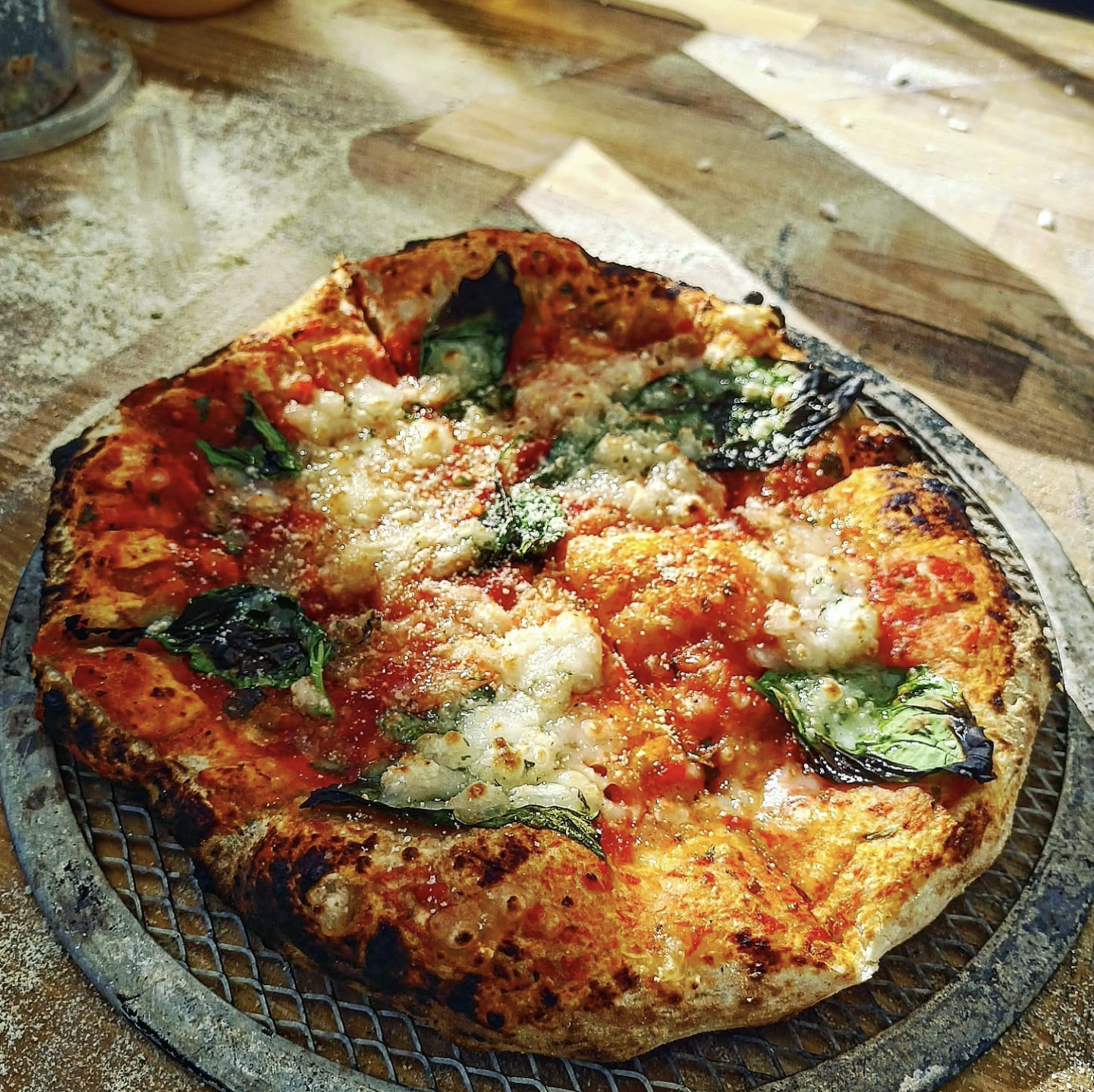 Love Amaro Pizzeria
4 Neapolitan-style pizzas at Love Amaro Pizzera
Don't tell any New Yorkers, but a Latino single father in Southern California operating under an E-Z UP tent is making some of the best pizza in the country. Jesse Amaro of Love Amaro Pizzeria criss-crosses all over Southern California to pop up at farmers' markets and weekly vegan street fests, mobile pizza ovens in tow. In just 90 seconds, his chewy, crispy, fluffy Neapolitan-style pies—topped with everything from hot honey-glazed pepperoni and sausage to alfredo sauce and mac and cheese—are ready to be devoured. Look out for specials like cinnamon-maple ciabatta with balsamic butter and cheese-encrusted pasta bowls.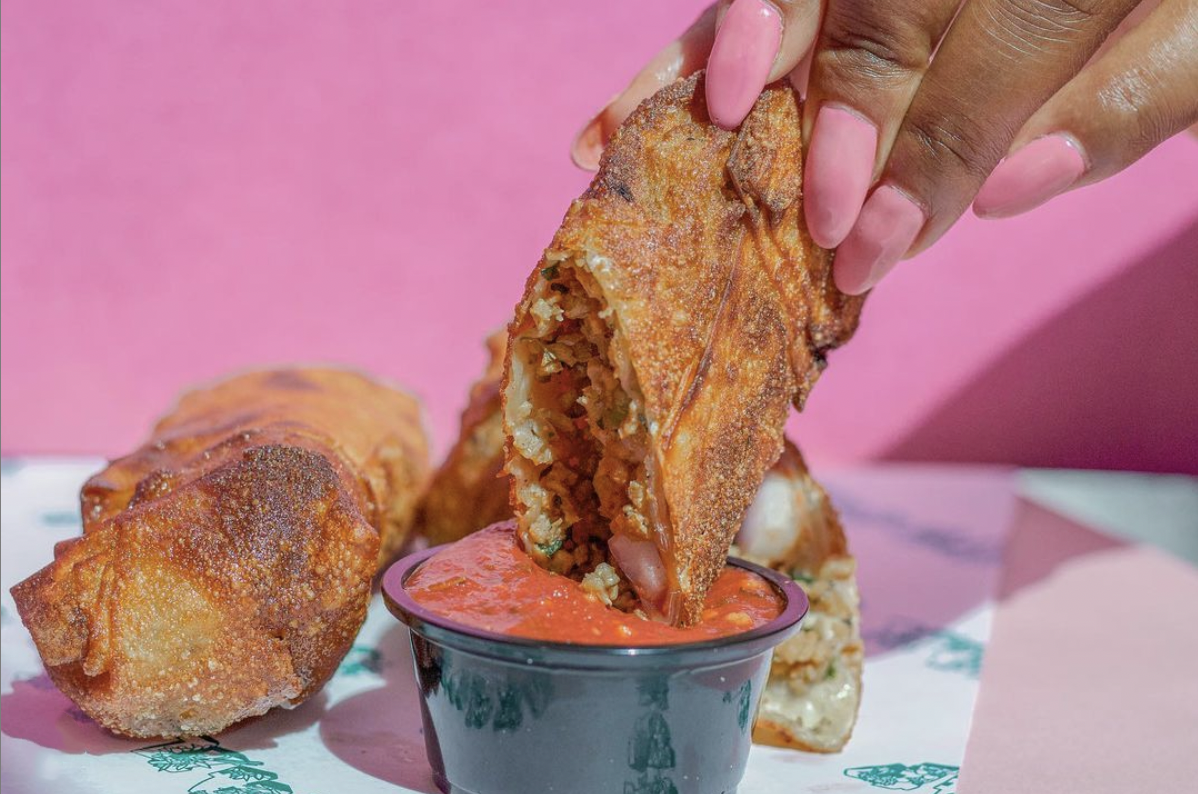 Vegan AF
5 Loaded fusion eggrolls and fries at Vegan AF
When Lizzo makes a trip in person to one of Los Angeles' most talked about vegan spots, you know it has to be good. And with a fully loaded comfort food menu of fusion egg rolls, maxed out French fries, and Southern-style banana pudding, it's no wonder people are flocking to Chanel Goodson's hot pink food truck, Vegan AF. Plus, with each order of Philly Cheesesteak, Pizza, Cheeseburger, or Buffalo Shrimp style rolls or fries, you get a pink fortune cookie revealing sage wisdom like "You the one, not the two, periodt." What more could you want?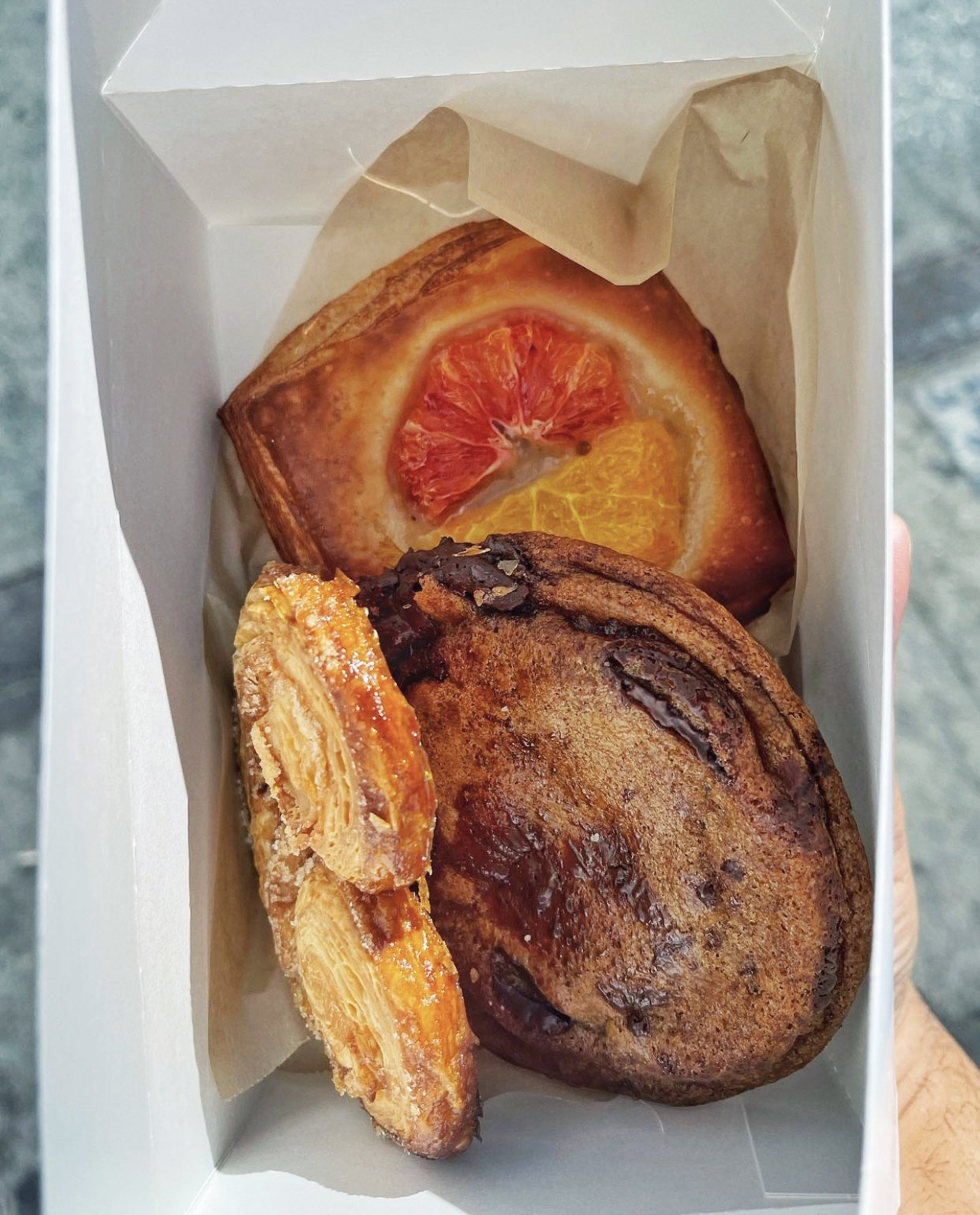 Richard Bowie
6 Buttery, dairy-free croissants and pastries at Baker's Bench
What happens when a nationally acclaimed pastry chef, boasting tenures at some of the country's hottest restaurants, turns her attention to vegan croissants, danishes, and pain au chocolat? A golden, flaky fortune, that's what. Jennifer Yee's Chinatown bakery kiosk Baker's Bench has amassed huge buzz for her almost entirely vegan menu (honey in a few cookies and a dairy panna cotta are some of the last vestiges of Yee's non-vegan résumé) that has to be tasted to be believed. Stay on lookout for tasty seasonal treasures like twice-baked, cocoa-dusted Black Forest jam cups and peach lemon verbena danishes.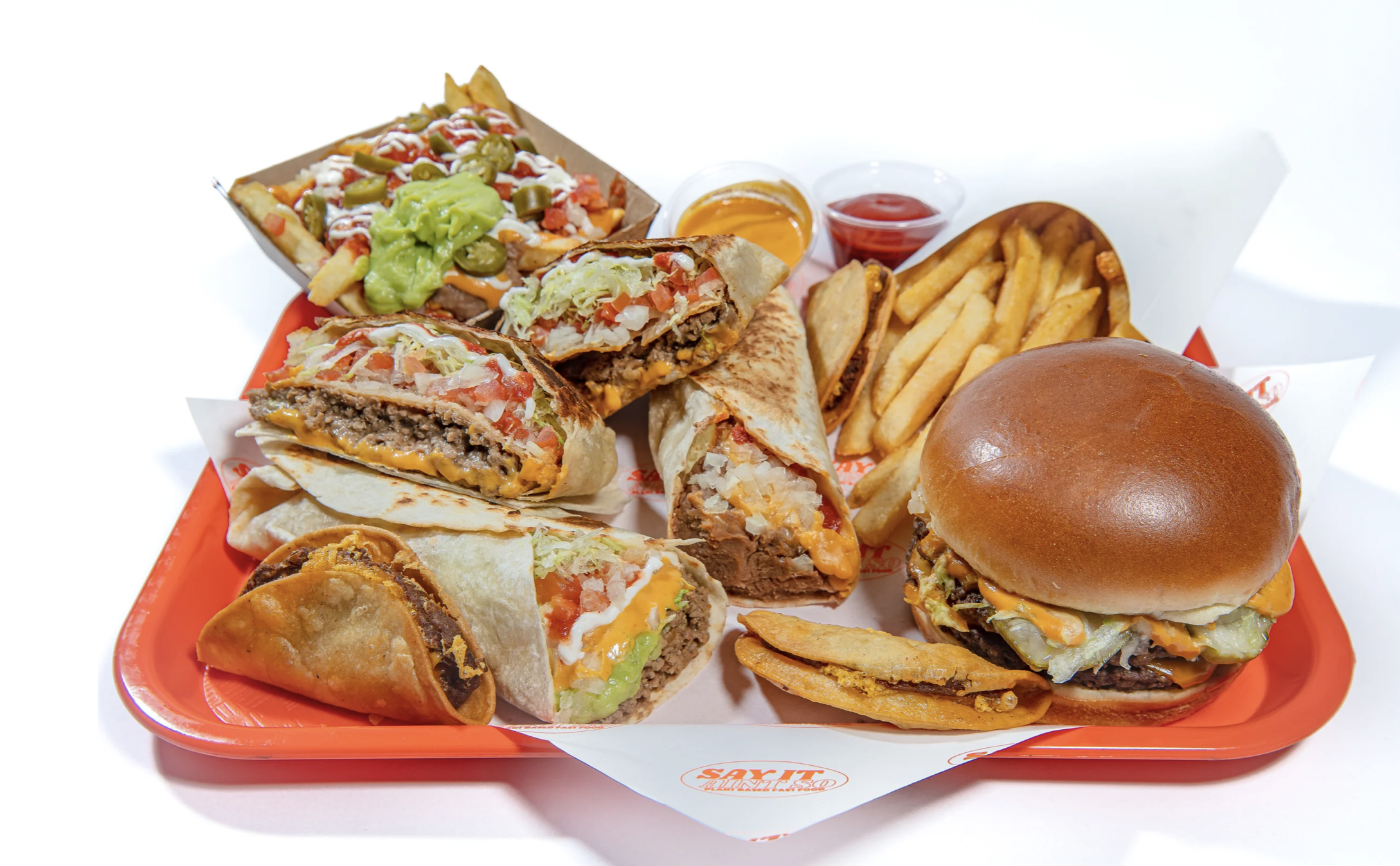 Say It Ain't So
7Vegan fast-food faves at Say It Ain't So
Taco Bell may be making strides in the world of plant-based options, but Say it Ain't So owner Chris Olsefsky says "not fast enough." That's why his fast-food Tex-Mex menu is replete with gooey nacho cheese, cool sour cream, and seasoned beefy crumbles—all three on display in options like the Crunchadilla (a fun and hefty Crunchwrap facsimile), the fully loaded Super Fries (topped with guacamole and pickled serranos), and the double-stacked, habanero-ranch-drizzled Spicy Cheesy Gordita. Can't decide? Have a fiesta and get all three.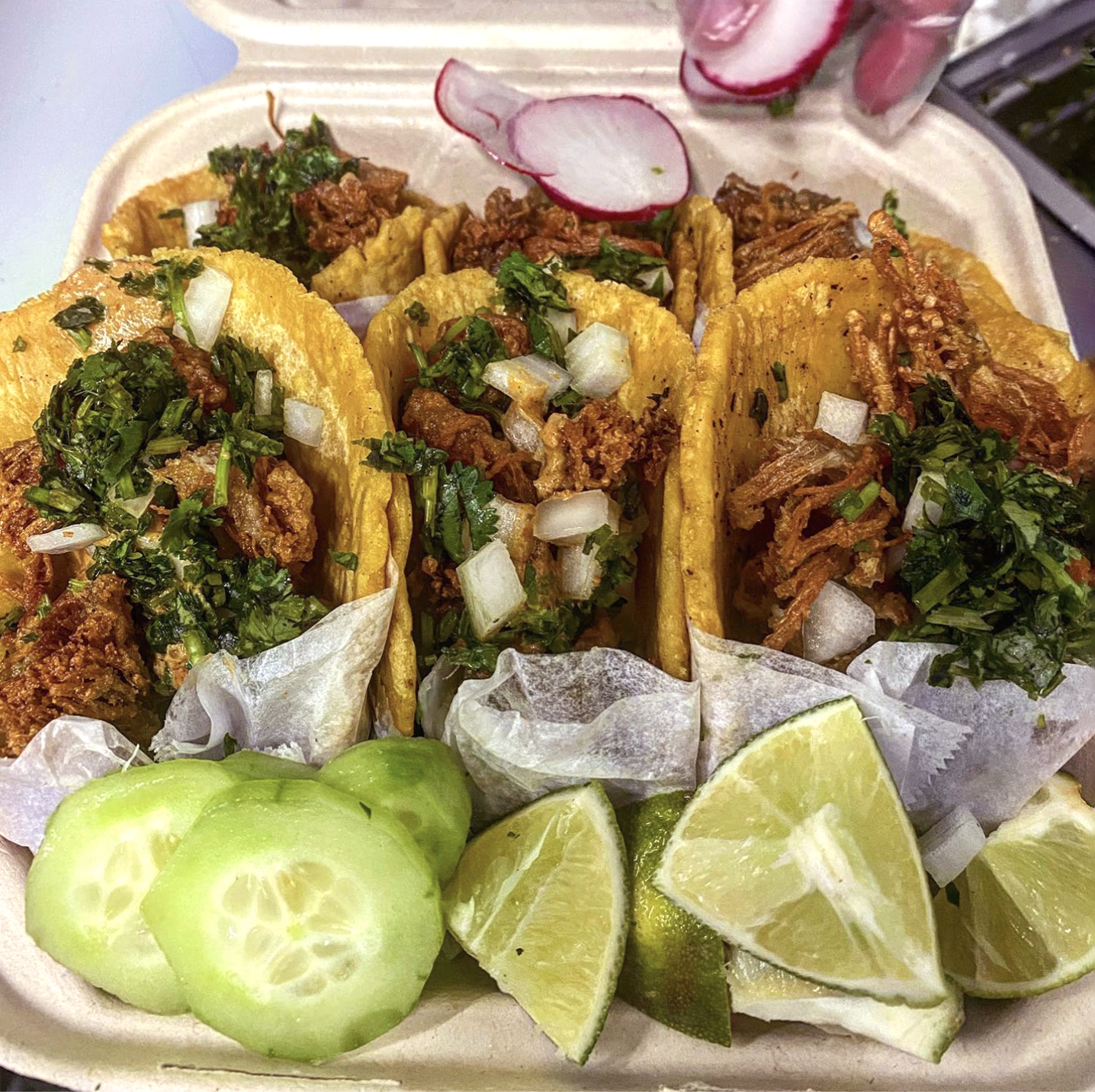 Xochitl Vegan
8Xōchitl Vegan
Of course, Taco Bell-inspired takeout has its place, but this is Los Angeles. So for real-deal Mexican that's plant-based to boot, chef Stephanie Villegas' Xōchitl Vegan won't disappoint. Xōchitl —Nahuatl for "flower"—is elevated across Villegas' menu: charred and juicy hibiscus flower carne asada is stuffed into giant burritos, while stewed and simmered hibiscus birria is nestled into cheesy quesabirria tacos. Wash it all down with a Cacahuatl—an intoxicating elixir of cacao and cold-brewed rose water essence with agave, cream, cinnamon, and fragrant dried rose petals. The business recently was forced to close its Boyle Heights kitchen due to what it says was an unfair deal from the building's corporate management company, but Xōchitl Vegan will return as a pop-up while it searches for new permanent kitchen or restaurant space.
VegNews/Richard Bowie
9Jewish deli goods at Mort & Betty's
Across the nation, vegan Jewish eateries are bubbling up and infusing local food scenes with a dose of tradition, comfort, and some seriously good bread. Case in point, chef Megan Tucker's pop-up deli Mort & Betty's. Here, chewy, fresh-baked bagels are served with everything from carrot whitefish to chocolate tahini and apple butter; impossibly soft sweet-potato-and-rye caraway challah is stacked with moong dal omelettes, hot mushroom pastrami, and dill pickle latkes; and twisty babkas run the gamut from traditional chocolate to red bean and sesame. And, dare we say, it all may be better than Bubbe's.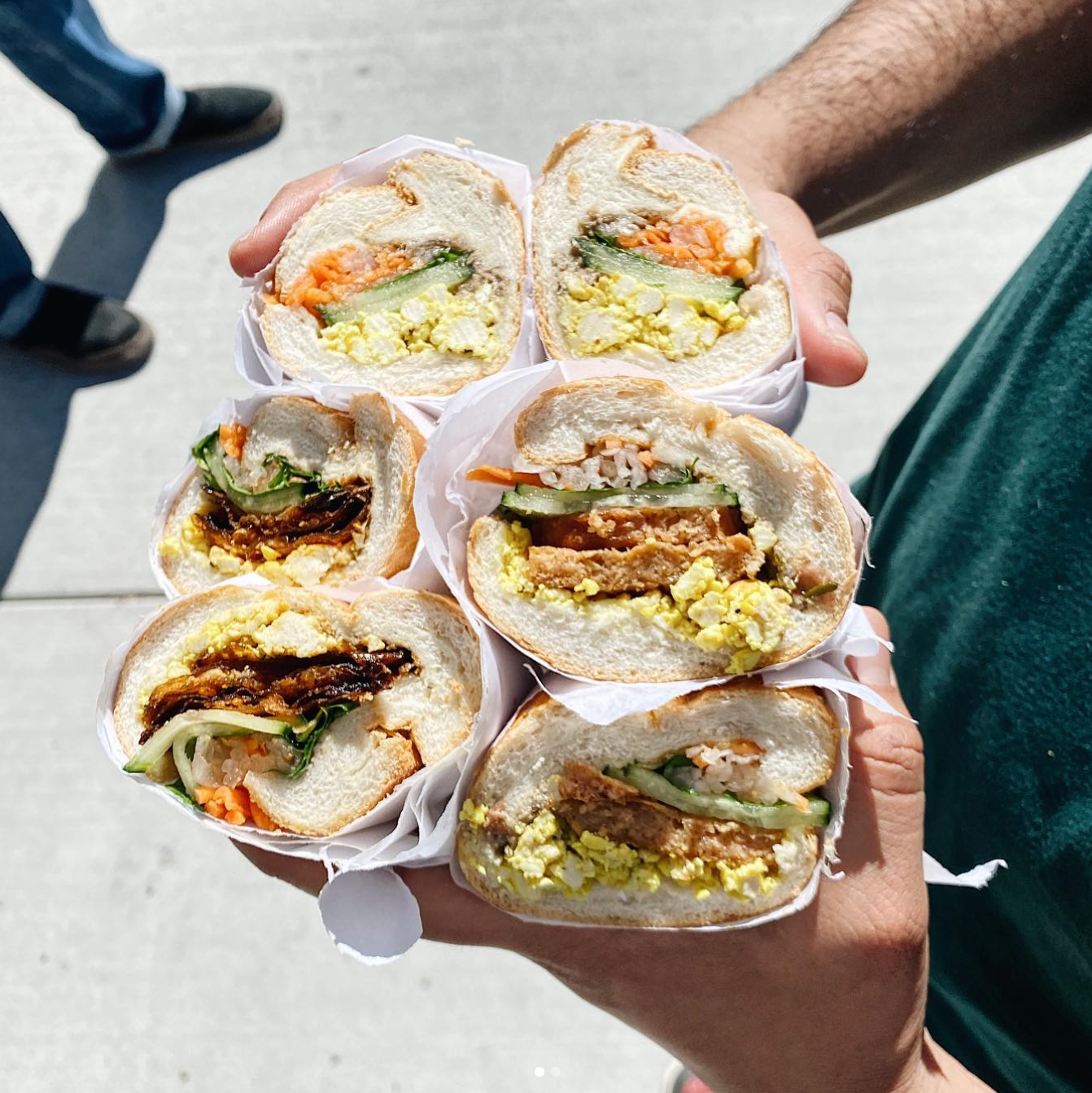 Vegan Bánh Mì Thao
10 Vietnamese sandos at Vegan Bánh Mì Thao
In the land of $14 sandwiches, Vegan Bánh Mì Thao is doing the extraordinary—serving up artfully made, flavorful sandos for half the price. Owner Tiffany Luong makes it a point to price her signature bánh mì (stuffed with white bean beanballs, mung bean pork roll, Chinese barbecue mushrooms, or jackfruit chicken) affordably to be as accessible as possible for all to enjoy. Not into sandwiches? Her beefless congee, bánh cuon (delicate mushroom rice sheet rolls), and chao thit bo chay (Impossible beef rice porridge) are just as much of a steal.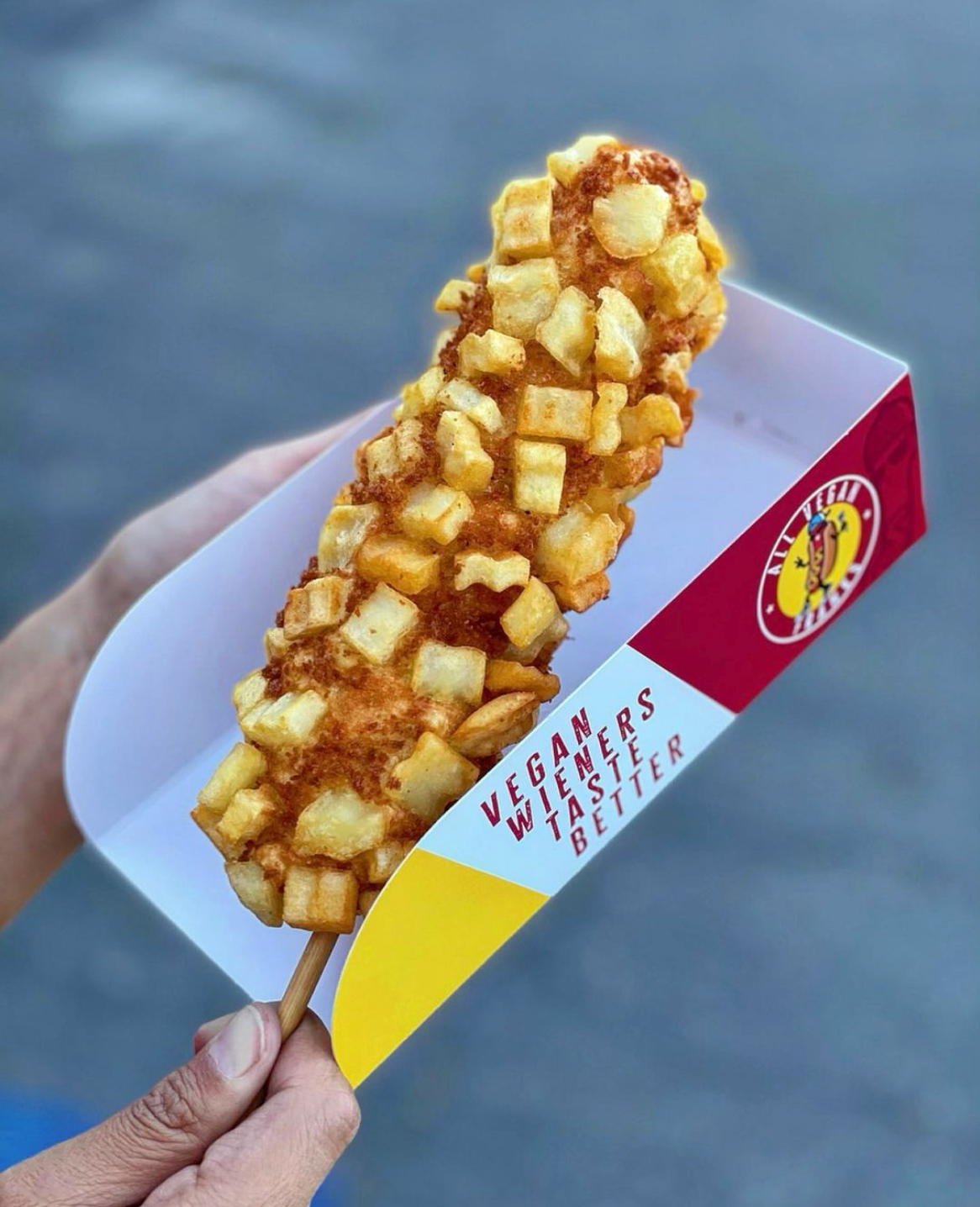 All Vegan Franks
11Extra-fun ballpark eats at All Vegan Franks
In Los Angeles, no warm night walking around food fairs, no trip to Dodger Stadium, and no backyard barbecue is complete without a good old-fashioned hot dog. But All Vegan Franks isn't concerned with tradition. Owner Frank Nunez's pop-up is putting a jacked-up, plant-based spin on the American classic with renditions like Elote Franks with corn, mayo, and cotija cheese; Surf N' Turf Franks with tempura shrimp and dynamite sauce; and even crispy potato-coated Korean Corn Dogs. And to be frank, we want all of them.
Find Them Here

For more about vegan dining in Los Angeles, read:
The Best of LA Awards: 34 Vegan Things to Try in Los Angeles
Why Hollywood's Hottest Celebrity Restaurant Is Vegan
New Vegan French Bakery Opens in Beverly Hills