The holiday season is filled with a variety of eats—from all-out holiday dinners to festive cookies, bright cocktails, and even the humble weeknight dinners sprinkled in between. And while it's true that you can find dozens of iterations of virtually any dish you could crave online, there's something about a sauce-splattered cookbook that brings comfort back to the kitchen.
With these vegan cookbooks, you can recreate the most popular goodies from standout vegan bakers or master more humble weeknight staples for nights in between indulgent celebration food. Here are our top vegan cookbook picks for this cozy season.
Vegan holidays, timeless and new
While online resources seem to dominate, this modern recipe medium hasn't put a halt to hard-copy cookbooks. New vegan cookbooks are debuting year-round, and there are several just-released books on our wish list this year. However, the holidays are also about tradition and returning to the tried-and-true classics that remind us of the season. These are the recipes we make every year from our most treasured cookbooks, so we've included a few timeless works that we always revisit for winter celebrations.
While the holiday season seems to start even earlier every year, there are still not enough days and festivities to cook through all the recipes we've bookmarked. But we're going to try, and we hope you enjoy cooking and baking along with us using these favorite cookbooks.
7 new vegan cookbooks this holiday season
These cookbooks have been published (or will soon be published) in November or December of this year, and we can't wait to dive in. From vegan noodles to quick and easy one-pan dishes, you'll want to add all seven to your vegan cookbook collection.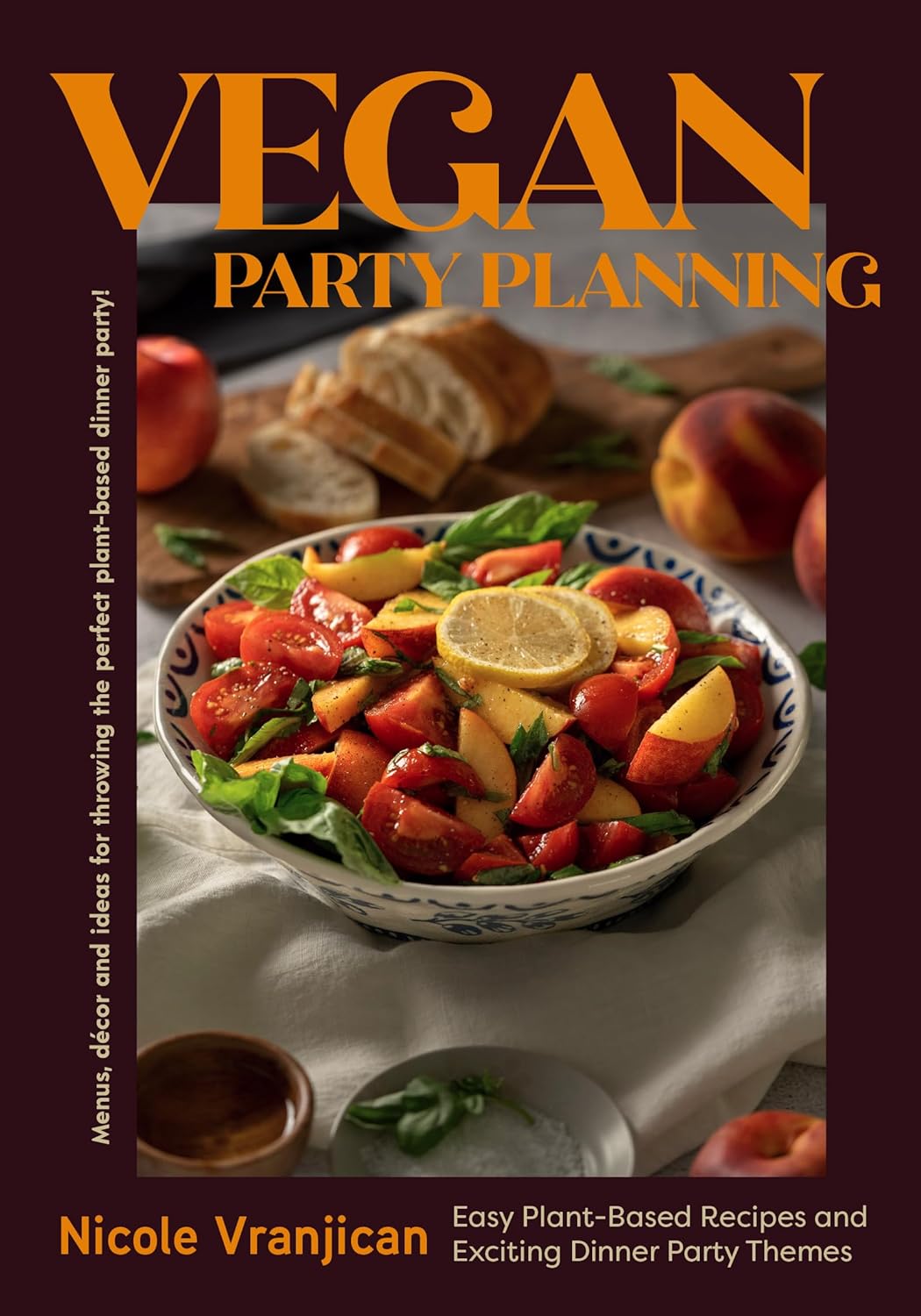 1 Vegan Party Planning
Available on December 5, this is the perfect cookbook to grab ahead of the holiday season—particularly if you're planning on hosting a lot this year. Learn how to make beautiful spreads filled with delicious vegan treats like Greek meatballs and mocha almond fudge sundaes.
Get it here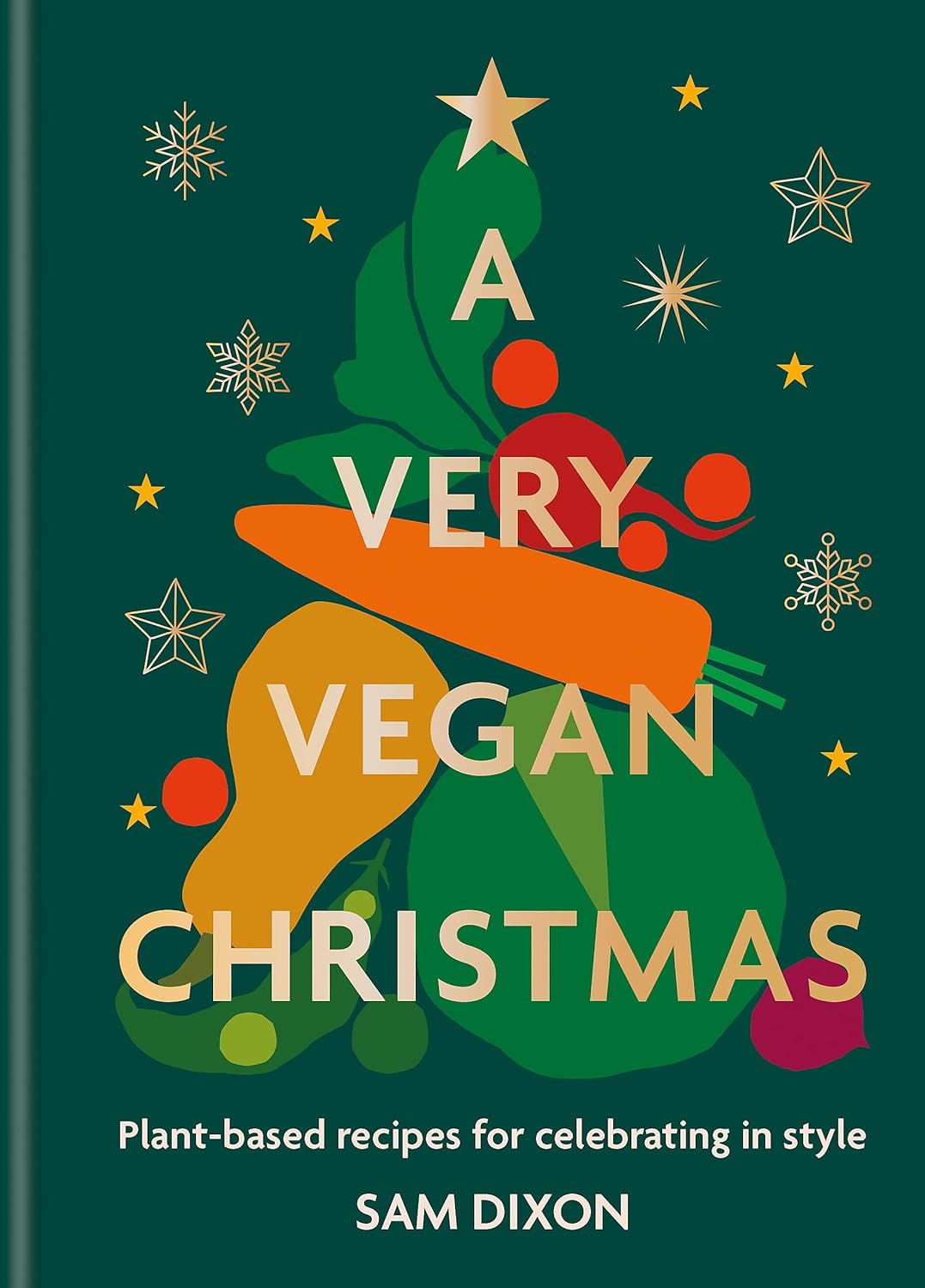 2 A Very Vegan Christmas
Take the stress out of planning the ultimate Christmas party with this essential cookbook. Filled with 80 festive plant-based recipes, this jam-packed guide also includes shopping lists and menu planners for a fuss-free holiday season.
Get it here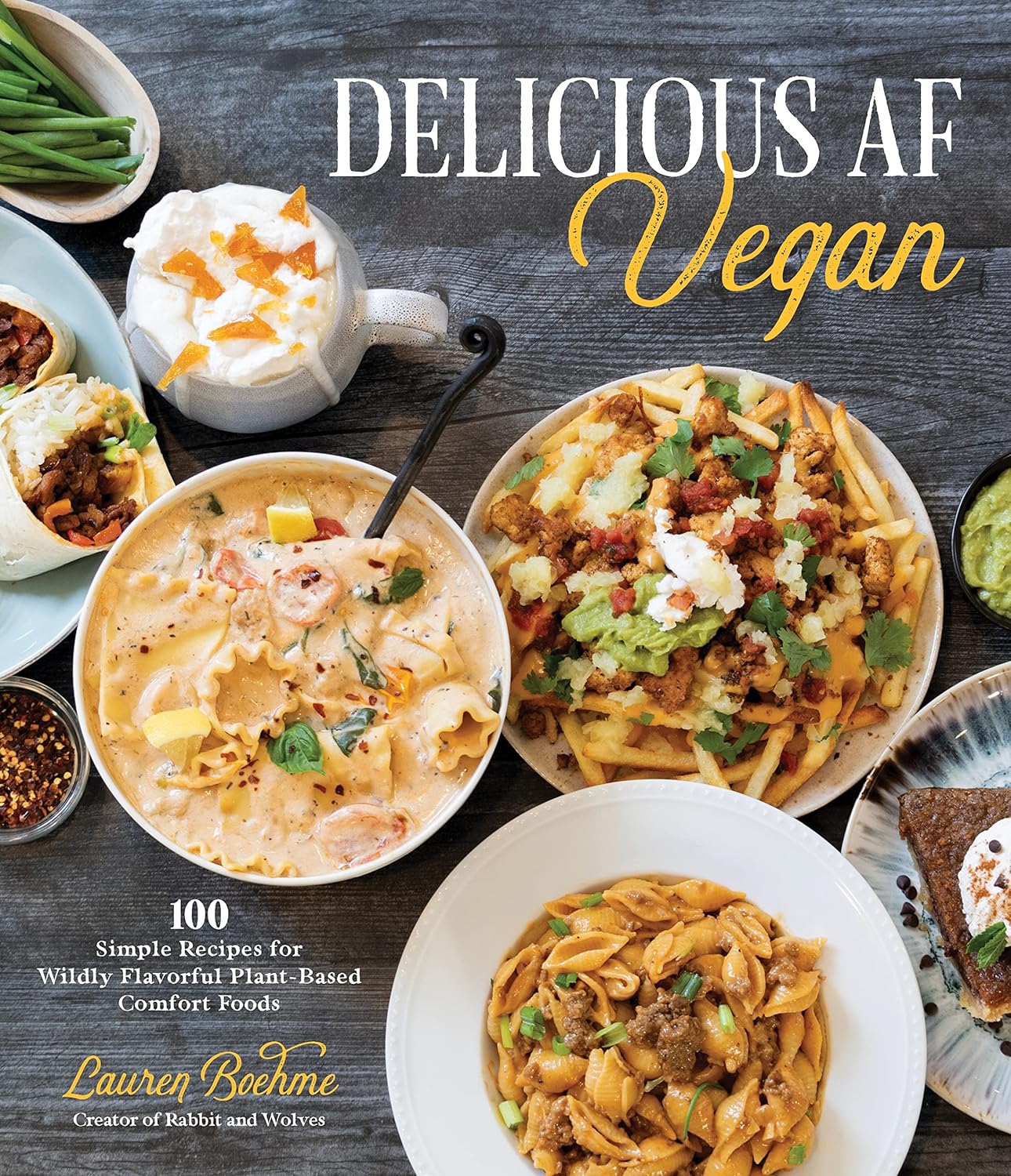 3 Delicious AF Vegan


Winter is the perfect time to indulge in comfort food favorites. Escape from the cold weather and whip up Chai Latte Crepes, Black Forest Cinnamon Rolls, and Spicy Lasagna Soup for a cozy night in. 'Tis the season for comfort food, after all.
Get it here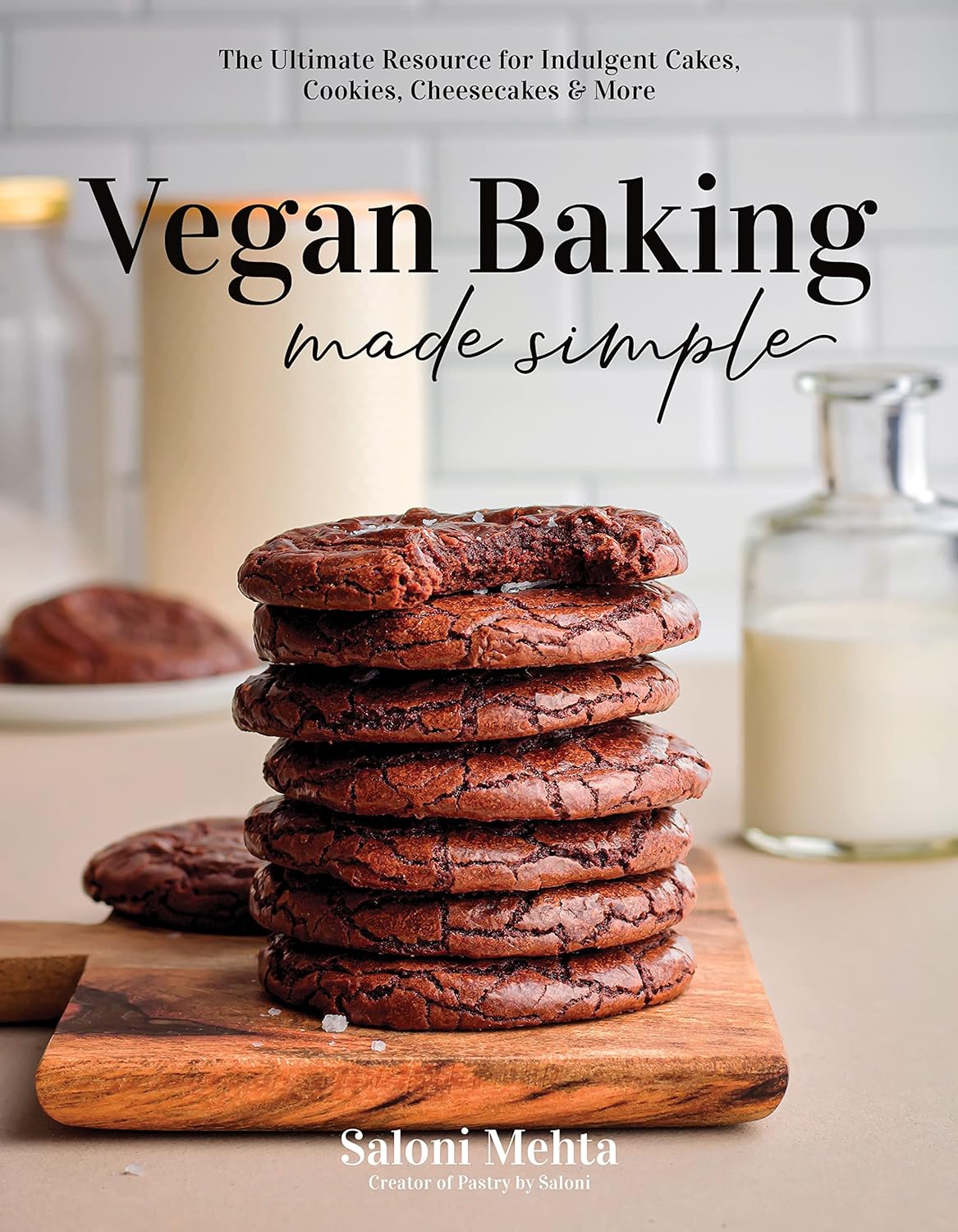 4 Vegan Baking Made Simple
If you're new to baking, some recipes can seem a little complicated and intimidating, but you won't find anything of the sort in this cookbook by Saloni Mehta, which will be released on December 12. Everything is as straightforward and as low-cost as possible, without sacrificing flavor, of course. Try your hand at Salted Caramel & Pear Cake, Mango Passionfruit Mousse, and much, much more.
Get it here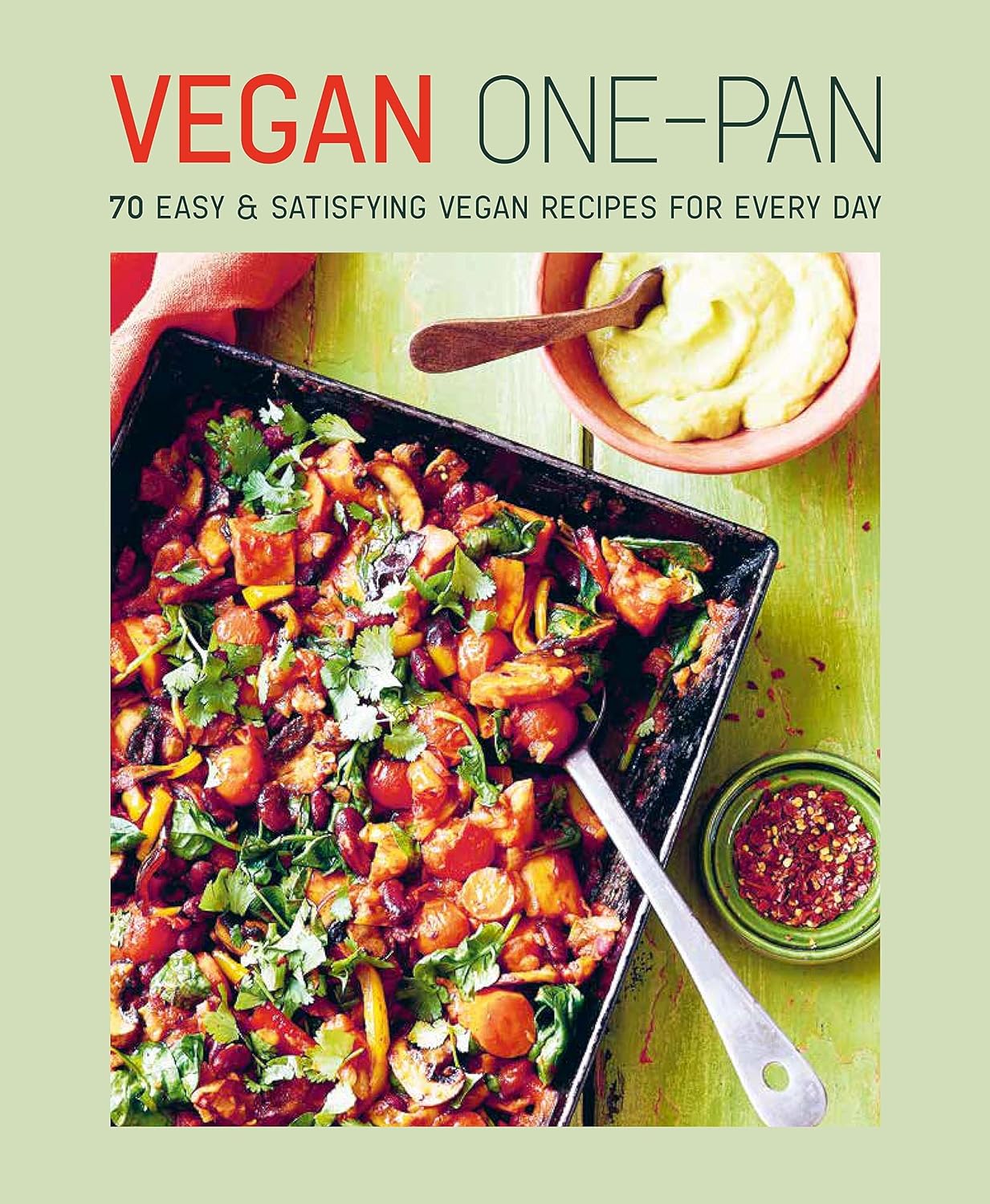 5 Vegan One-Pan
The holiday season can be exhausting, especially if you're the one doing the cooking. But you can help to keep things as simple as possible by choosing one of these 100 easy, delicious, and nutritious one-pan recipes for your guests. As an added bonus, these recipes help reduce the post-eating clean up time, too. This cookbook is set for release on December 12.
Get it here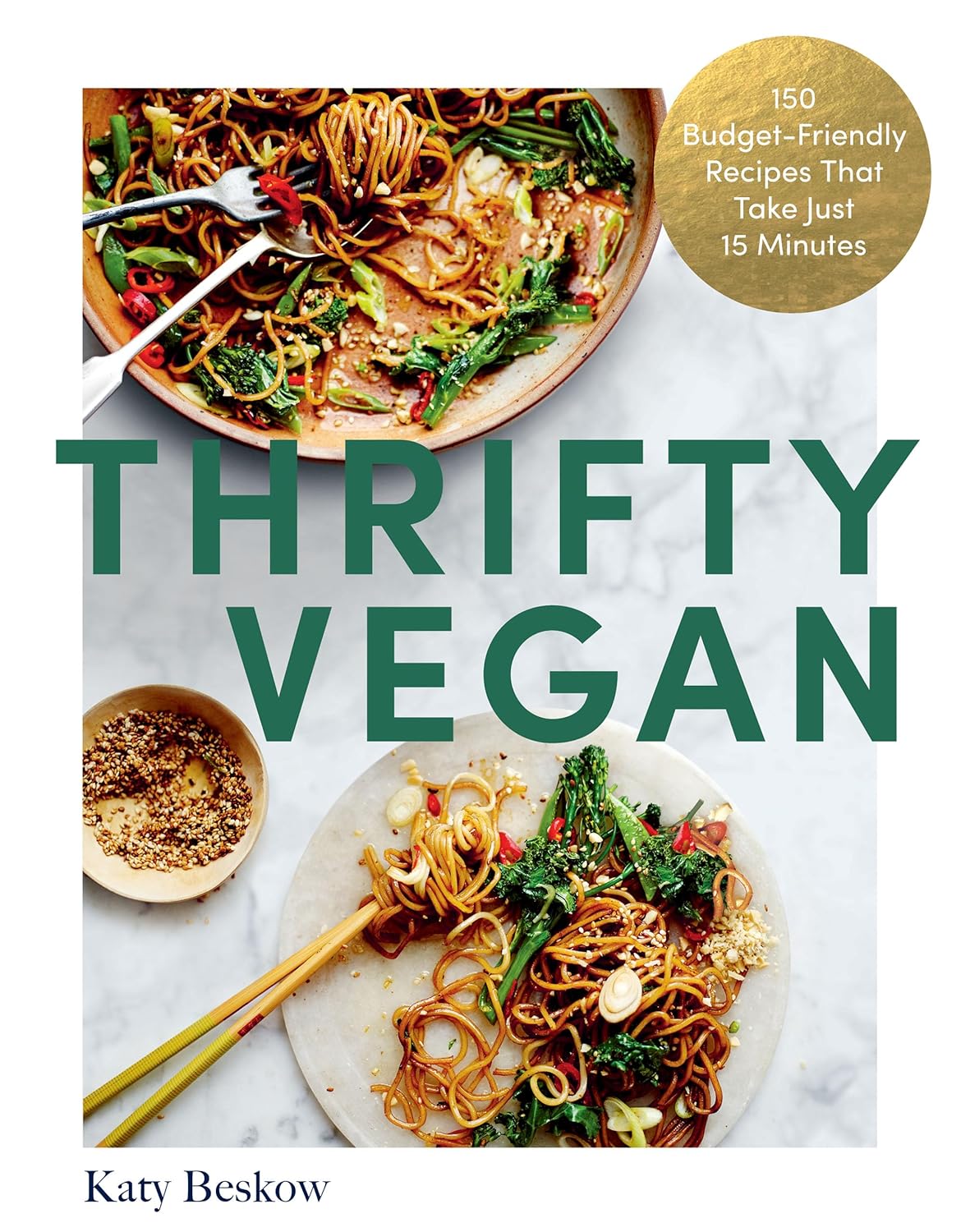 6 Thrifty Vegan
Cooking delicious vegan food on a budget is achievable, and this cookbook, set for release on December 21, is all the proof you need. It's packed with 150 affordable, tasty recipes, each of which only takes around 15 minutes to make.
Get it here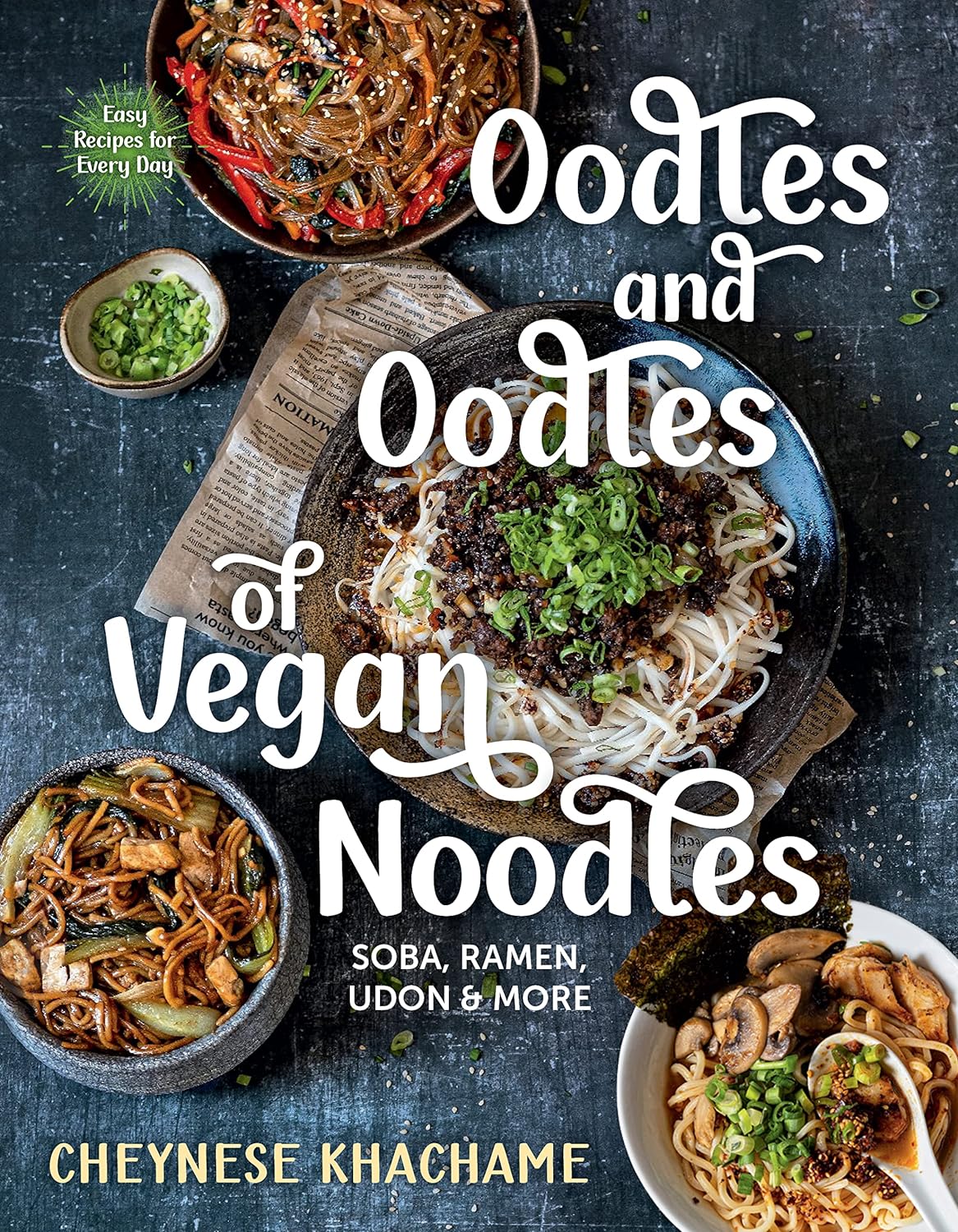 7 Oodles and Oodles of Vegan Noodles
If you love everything from ramen to pho, this is essential reading for you. This cookbook by Cheynese Khachame will walk you through how to make more than 50 flavor-packed noodle dishes, including soups, salads, stir-fries, and more.
Get it here
Essential vegan holiday cookbooks
These vegan cookbooks aren't new—they're well-worn and much-loved. We crack their spines, particularly for the holiday season to whip up our crowd-pleasing gingerbread folk and best-ever vegan mac and cheese. For us, the contents of cookbooks beckon in the holidays.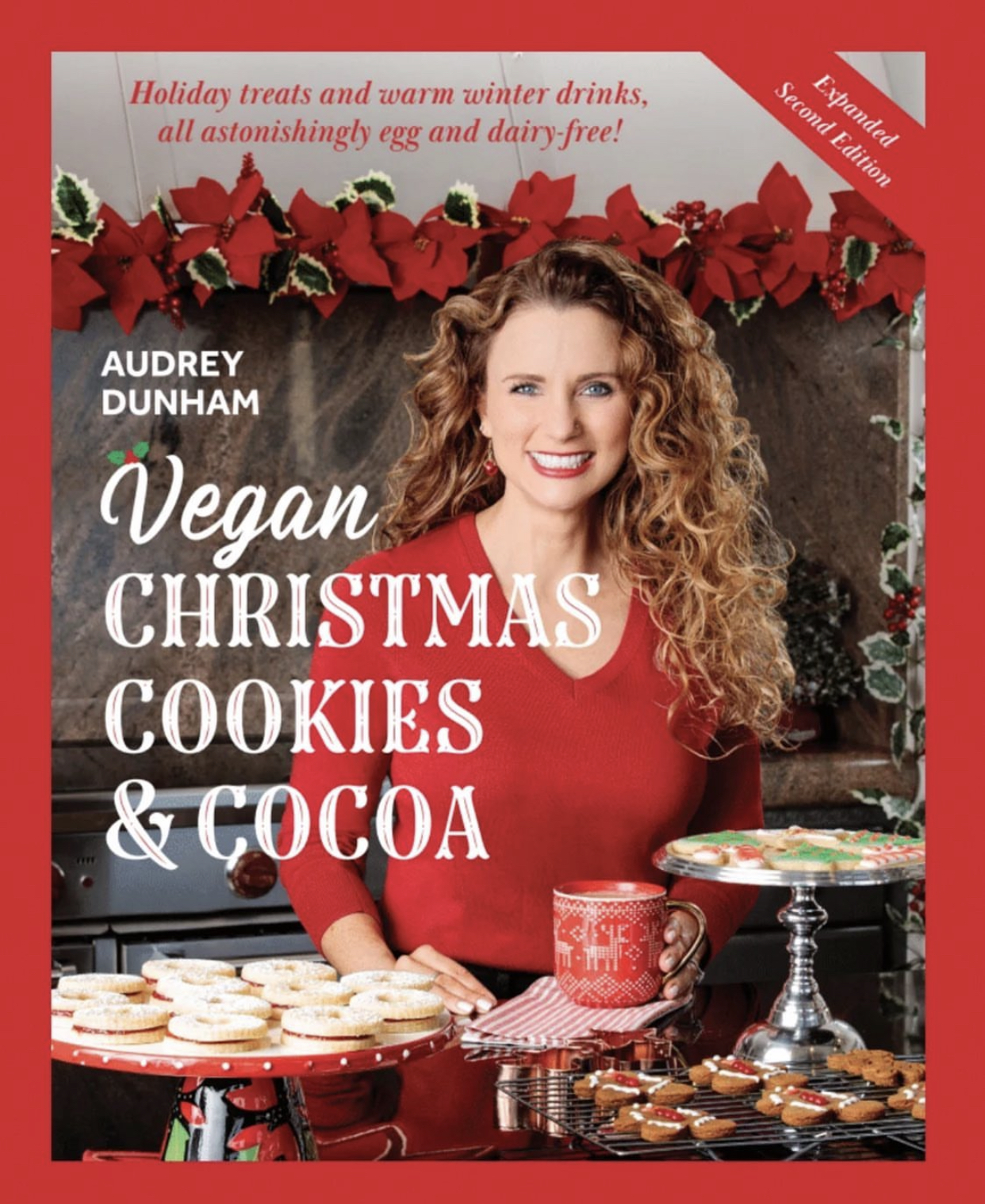 Audrey Dunham
8 Vegan Christmas Cookies and Cocoa
This themed cookbook is essential for anyone who plans to make cookies this holiday season. Perfect for beginners to seasoned cookie bakers, the ingredient lists are short, the directions straightforward, and the recipes are foolproof. No chilling dough overnight or complex techniques, this book proves that simplicity results in sweet success.
GET IT HERE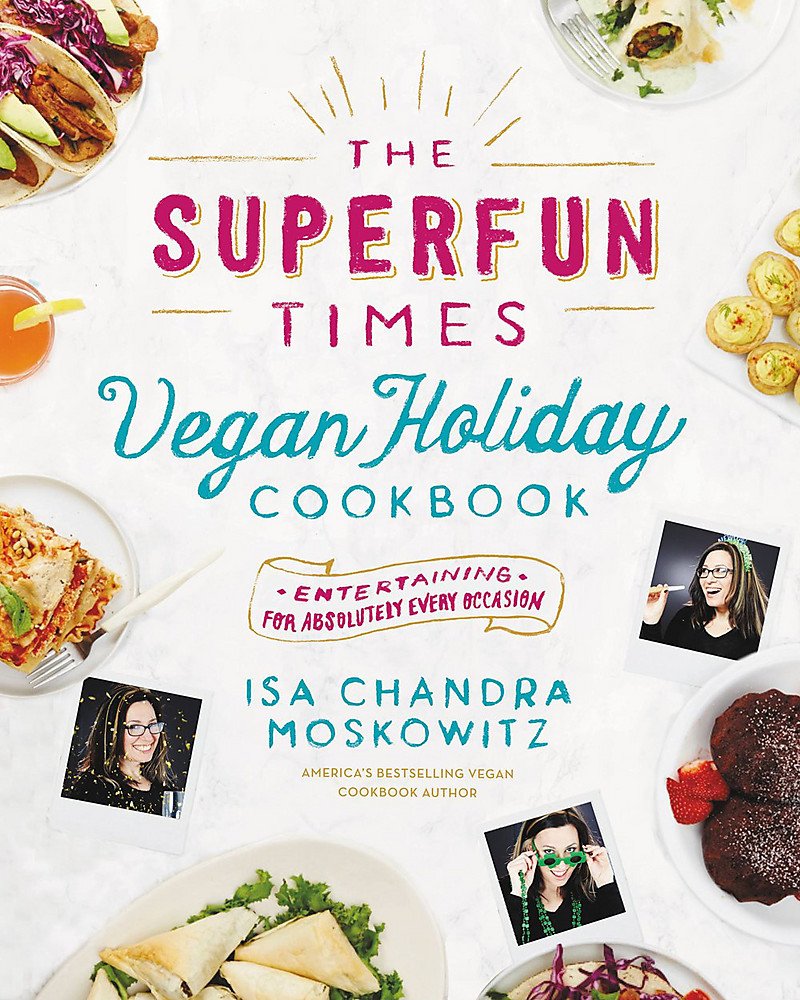 Little, Brown and Company
9 The Superfun Times Vegan Holiday Cookbook
Made for every kind of celebration, this is a "superfun" book to cook through the seasons. Start this year with the Hanukkah and Christmas chapters then follow along for Oscar parties, Lunar New Year, Fourth of July, Rosh Hashanah, Halloween, and more fun times in between. The recipes are accessible and solid, making this book a valuable reference for any kind of gathering you're planning.
GET IT HERE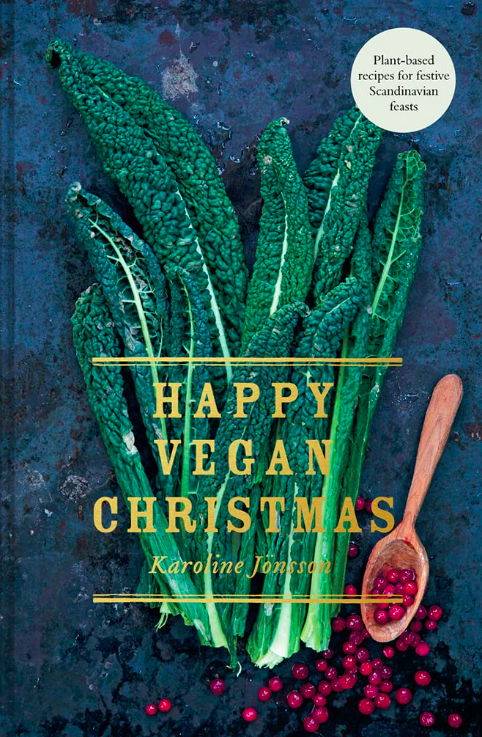 Pavilion Books
10Happy Vegan Christmas
Usher in the hygge with cozy candle centerpieces, vegan eggnog, and gingerbread biscuits. This Scandinavian cookbook offers an approachable guide on how to hygge with its collection of hearty recipes and tips on creating a welcoming and festive winter wonderland at home. Treat your friends and family to a smorgasbord of vegan eats or entertain simply with a warm cuppa and some sweets to go alongside it. We love breaking out these recipes during the dark and dreary days of bitter-cold February, too.
GET IT HERE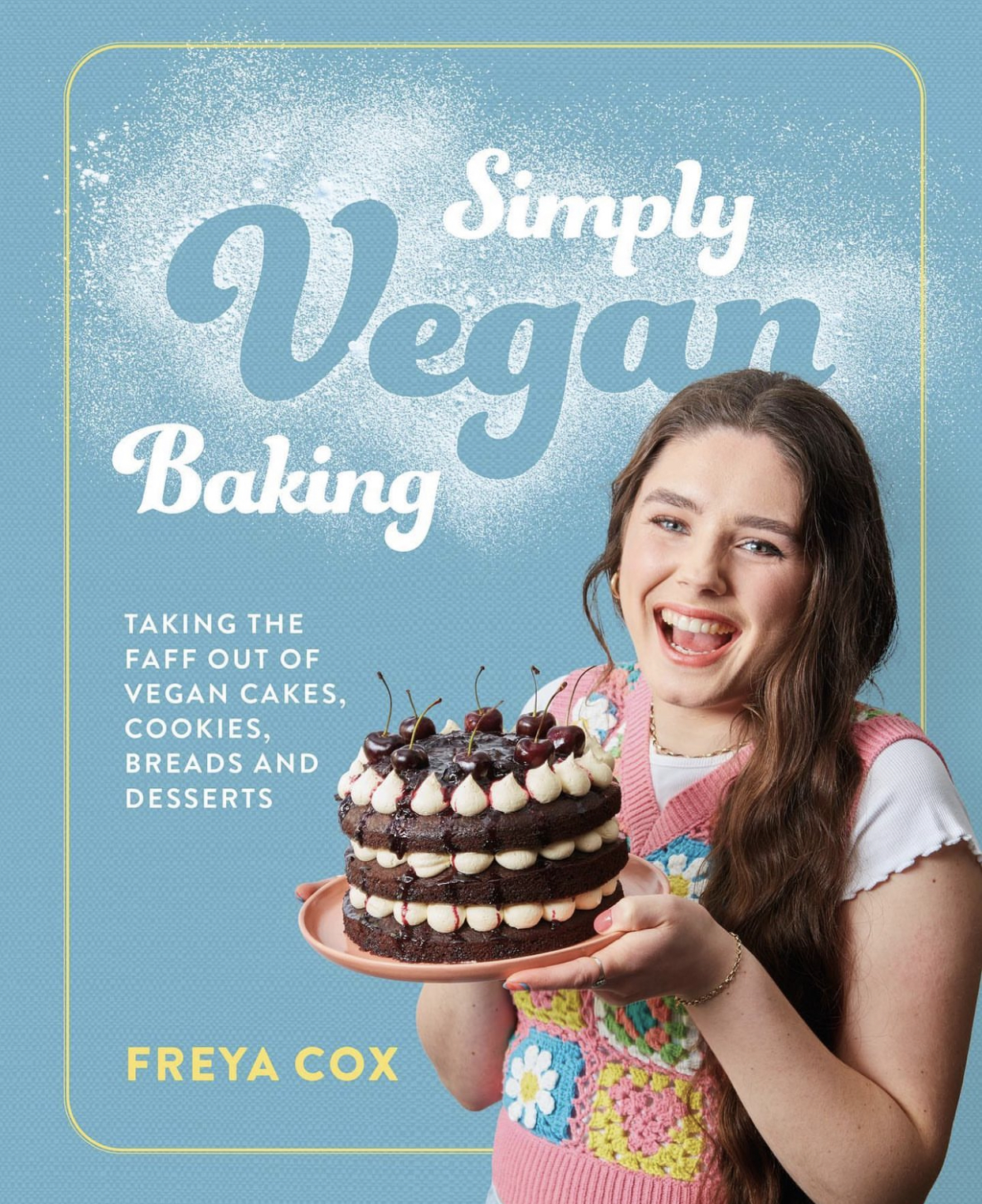 Harper Design
11Simply Vegan Baking
This baking book from the young and accomplished Freya Cox reveals the secrets to impressing the infamous Paul Hollywood with vegan sweets. We cheered week after week as Cox advanced through the challenging rounds of The Great British Bakeoff, surpassing not only omnivorous bakers but also far more experienced contestants. Cox was not only the show's first vegan baker—she was also the youngest, entering the tent at just 19 years old. However, she proved she can hold her own, and with this book, she's sharing her best tips. We're certain we'll be relying on this book to impress holiday guests with magnificent vegan Swiss rolls and deliciously crumbly breakfast scones for Christmas morning.
GET IT HERE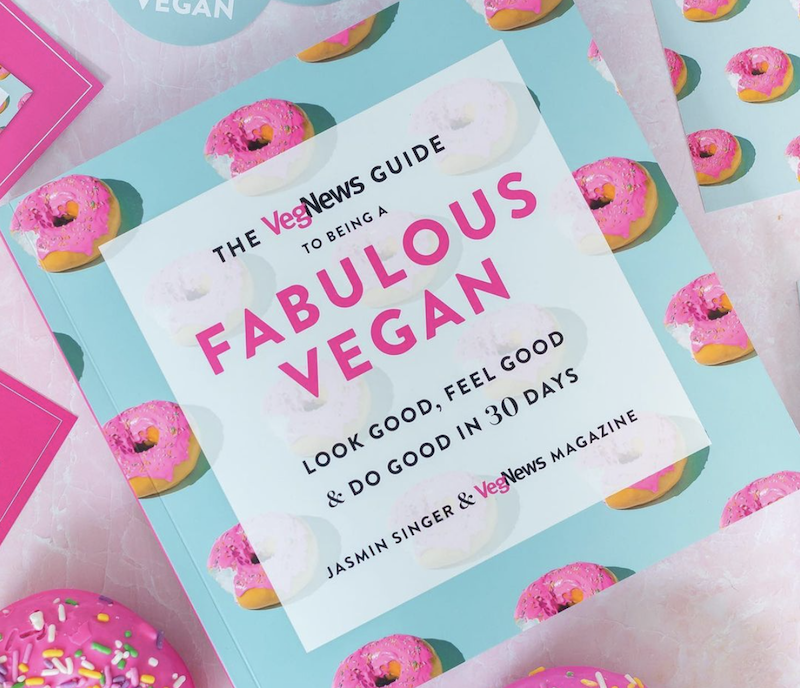 VegNews
12 The VegNews Guide to Being a Fabulous Vegan
This isn't a cookbook—it's so much more. Author, activist, and long-time vegan Jasmin Singer guides readers through 30 chapters of vegan how-to, all specifically aimed to transform you into your most fabulous vegan self. From what to eat for breakfast to the hidden horrors of the animal agriculture industry, even seasoned vegans can learn quite a lot from this comprehensive vegan companion guide. Think you've already reached your optimum vegan potential? Add this to your cookbook collection just for the exclusive VegNews recipes at the end of each chapter.
GET IT HERE
For more vegan cookbooks, read:
Here at VegNews, we live and breathe the vegan lifestyle, and only recommend products we feel make our lives amazing. Occasionally, articles may include shopping links where we might earn a small commission. In no way does this effect the editorial integrity of VegNews.