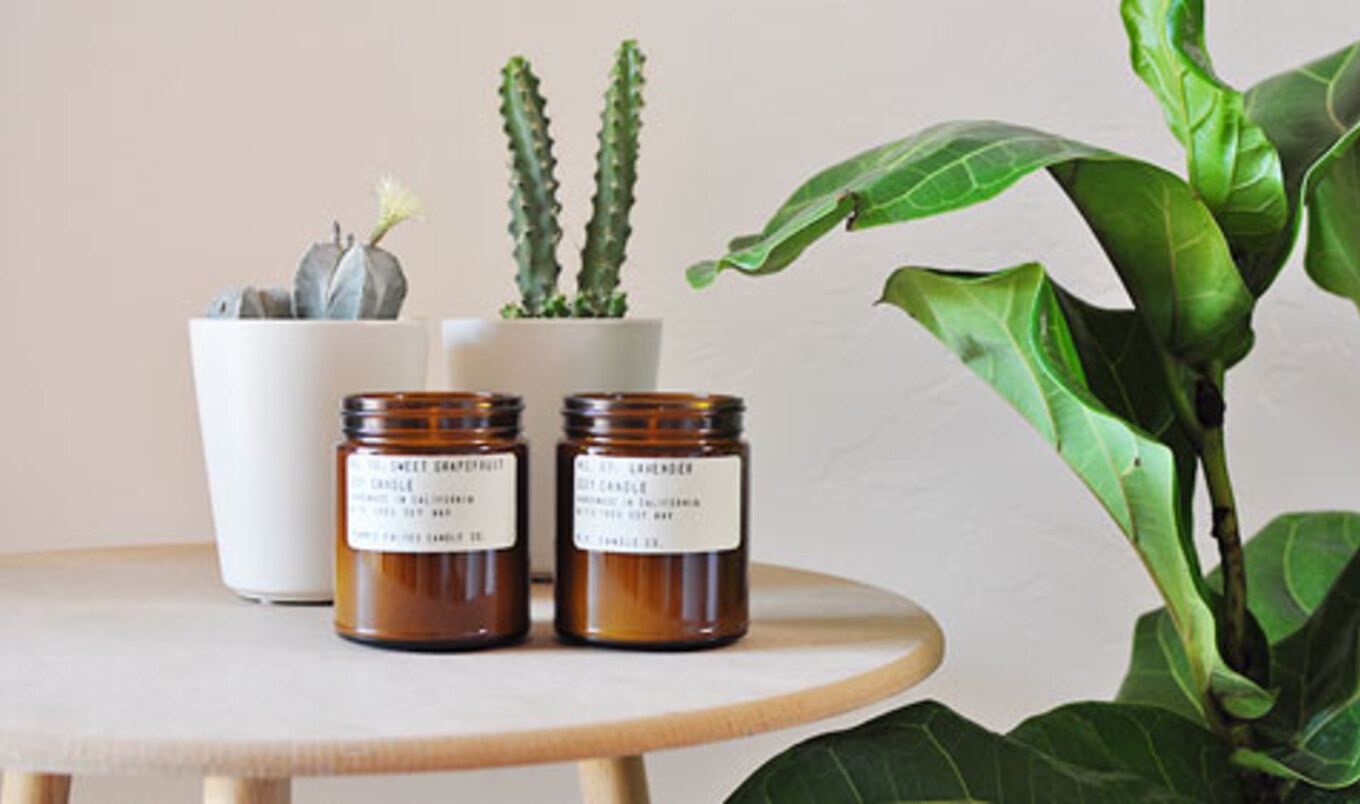 Turn your home into an aromatic wonderland.
January 31, 2020
---
Whether you can see your breath the second you step outside—or if you're in warmer climates and catch an autumnal chill the moment the temperature dips below 65—no matter where we are this time of year, we all crave that snuggly, fall feeling at home. And what's the easiest, most affordable way to switch on those cozy, heavy sweater vibes? Clean-burning and delicious smelling seasonally scented candles, obviously. In honor of the season and our obsession with yummy-smelling candles, we've compiled a list of the seven best scents of the season.
1 Evil Queen: Icy Bitch, $21
A powerful, no-holds-barred scent, Icy Bitch smells like you're whipping up loads of peppermint vanilla cookies for a massive bake sale—perfect for anyone nostalgic for holiday cheer. With notes of vanilla and mint, this candle great for enjoying with your morning coffee.
Shop here
2 Evil Queen: Stolen Hoodie, $22
The candle-making pros at Evil Queen know there isn't a hoodie more comfortable than your crush's. Stolen Hoodie can give even a broken heart a cozy pick-me-up with its woodsy notes of cedar, clove, amber, and a touch of musk. Made from 100-percent soy wax and 100-percent cotton wicks with phthalate-free fragrance oils, EQ's products are never tested on animals.
Shop here
3 P.F. Candle Co.: Golden Hour, $24
You want that summer sunset feeling to last all year long? P.F. Candle Co.'s Golden Hour is made special with a calming scent reminiscent of citrusy Bergamot and golden poppy—but without any of the cloying artificiality of supermarket candles.
Shop here
4 P.F. Candle Co.: Black Fig, $20
A sophisticated take on evergreen scents, base notes of mission fig and spice recreate the feeling of running among fruit trees and holiday baking. All of P.F. Candle Co.'s products are made with domestically grown soy wax, cotton wicks, and fine fragrance oils, and poured in Los Angeles.
Shop here
5 Floral Street: Fireplace, $46
London-based Floral Street is best known for their vibrant, wearable fragrances but we'd be remiss to overlook their vegan-friendly candles. The brand's fireplace-scented candle features a blend of juniprt, birch leaf, and a touch of rasberry, perfect for curling up with a good book on a cold fall evening.
Shop here
6 Vegan Candle Company: Smoky Bourbon, $24
Hand-poured in Seattle, WA, Vegan Candle Company's Smoky Bourbon incoporates base notes of fir needles and burnt orange layered with rose, cinnamon leaf, clove, and topped with hints of sweet vanilla in this warming scent.
Shop here
7 Lite + Cycle: Urban Forest, $55
Are you looking for a house-warming gift for your in-laws or a special thank-you gift for your coolest aunt? If so, LA-based Lite + Cycle's is the gift to get. Described by its founder as being "inspired by a woodland refuge in the center of a bustling city," notes of warm wood, sweet anise, and balsamic greens create a slightly gritty-but-elevated take on traditional winter scents. All of Lite + Cycle's candles are crafted with pure essential oils often from wild-grown sources, as well as renewable biodegradable materials, soy waxes, and unbleached cotton wicks.
Shop here
For more ways to create a cozy vegan home, read:
20 Products for the Ultimate Vegan Home
10 Easy Swaps for an Eco-Friendly Home
The Best Cooking Tools for all Your Vegan Staples
Margaux Lushing is a cadle aficionado, but is still on a search for the perfect candle for her very picky cat Louis.