America's favorite season is just around the corner. Yep, while summer is a close second for most people, fall is the top season of choice for many in the US, according to multiple survey results. And it's not surprising: the temperatures are cooler, the knitwear is cozy, and pumpkin spice is everywhere. While we don't want to wish away the last little bit of sun, it's exciting preparing for the next phase of the year.
Fall officially starts in late September, just a week or so before the beginning of October (the autumn equinox is usually around September 22). For some, this time of year means thinking ahead to Thanksgiving or getting stuck into school or college, and for others, it means getting the garden ready. If you're a fan of growing your own vegetables, here's what you may need to know (and buy!) so that you can start planting now for a delicious fall and winter harvest.
What to plant now for fall and winter
Planting a fall and winter garden isn't the same for everyone, and that's because, across the US, the weather, temperature, and hardiness of the soil vary. To help gardeners figure out the best time for planting, the United States Department of Agriculture has created a Plant Hardiness Zone Map, which you can find here. You can also look at the American Horticultural Society's Heat Zone Map here.
"Your gardening zone can help you to know which delicious vegetables you can grow to add to your fall soups and put up for the winter," Melissa K. Norris, a fifth-generation homesteader, says on her blog.
"Gardening can be time-consuming, so knowing your gardening zone, as well as your first and last frost date, is very important," she adds. "Pouring your time into a plant that's not suited for your zone, or that won't grow in time for the first frost can be very frustrating."
If you live in Northern California, for example, you can start filling up your beds with vegetables like broccoli, kale, peas, carrots, cauliflower, and beets, in September, according to Garden Design. Some of these take a few months to grow and will be ready for the winter crop rather than fall, but plants like baby kale, for example, can be picked around a month after they have been sown.
5 must-have sustainable gardening tools
After you've figured out when and what you would like to plant, it's time to get gardening. But first: you need the right tools. Here are five must-haves, and they're all made with sustainable materials, too.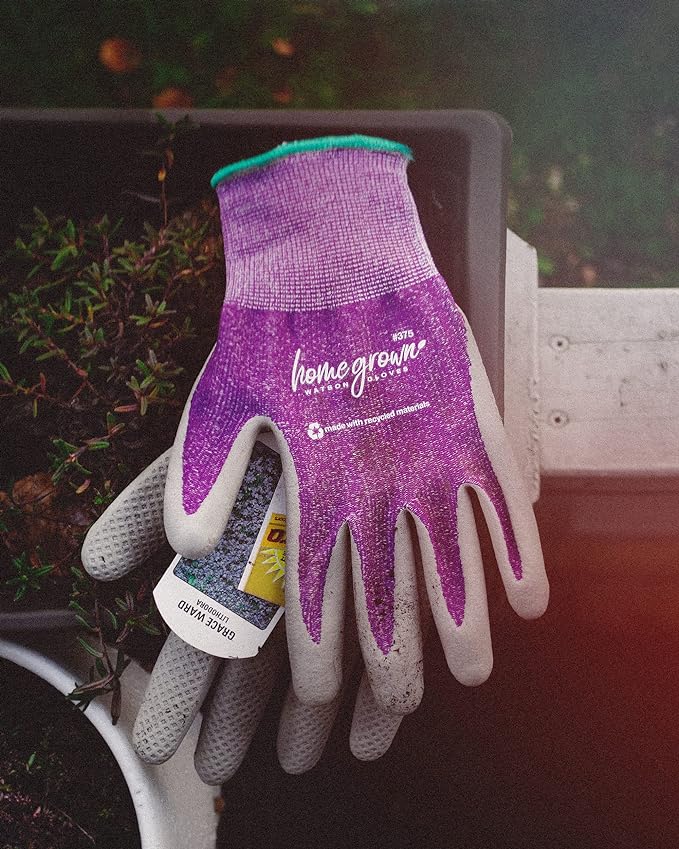 Watson Gloves
1 Recycled Polyester Gardening Gloves
If you're going to get into gardening, you'll need some good gloves to protect your hands from all the mud, dirt, and creepy crawlies. And this pair from Watson Gloves aren't just good for protecting your hands, but they're also good for the environment, too. That's because they're made with recycled polyester (each pair is made from roughly one recycled water bottle). They also have a comfortable, snug fit, and they're "ergonomically formed to help reduce hand fatigue."
Get it here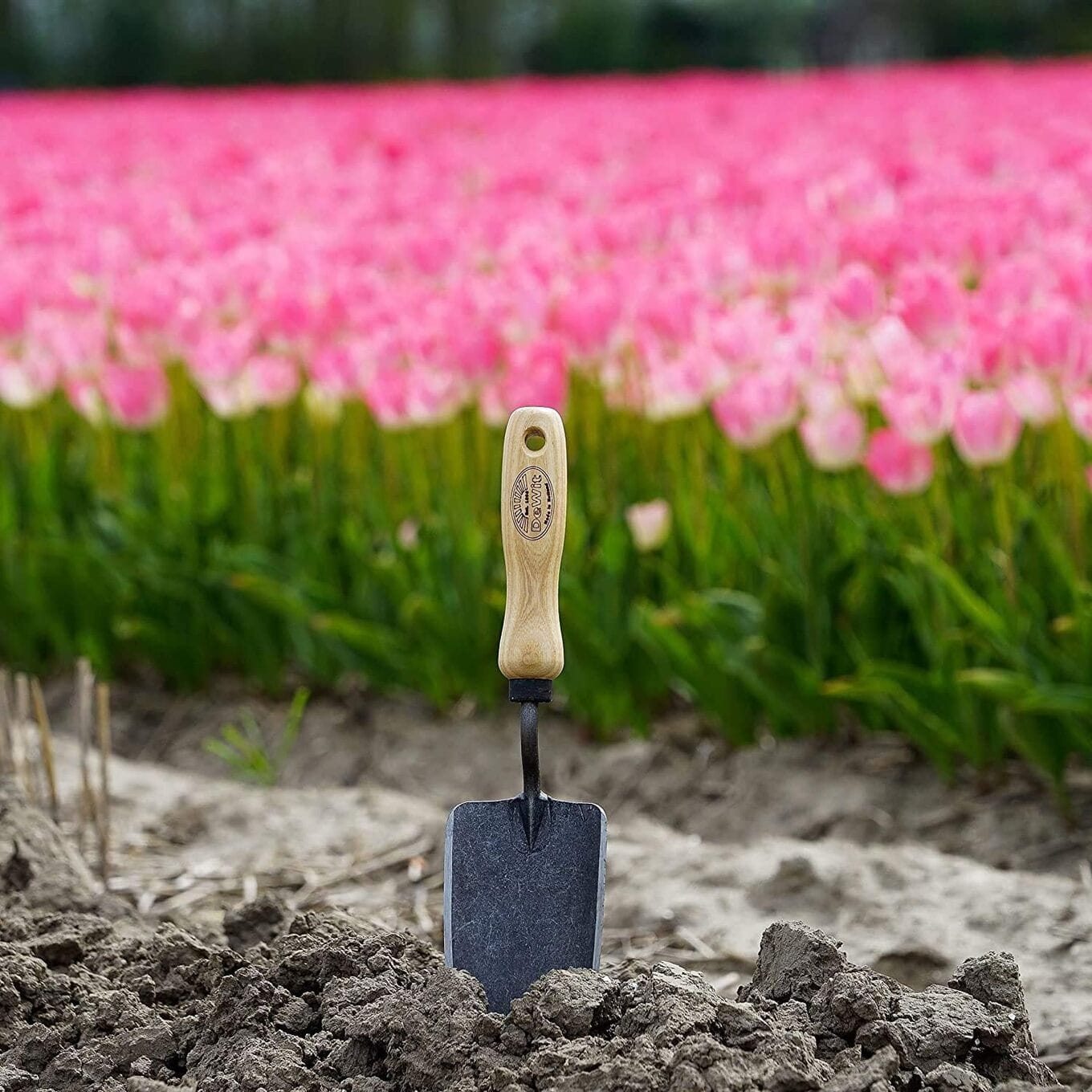 DeWit
2 Hardwood Garden Trowel
Made by the highly regarded Dutch gardening tool company DeWit, this hand trowel is crafted from boron steel, and an ash hardwood handle, which was sourced from FSC-certified forests (these are forests that are managed to strict environmental standards). It's lightweight, it's efficient and will help you quickly and effectively dig through soil, cut through roots, and get rid of weeds. In fact, according to DeWit, it's the "best-designed trowel on the market."
Get it here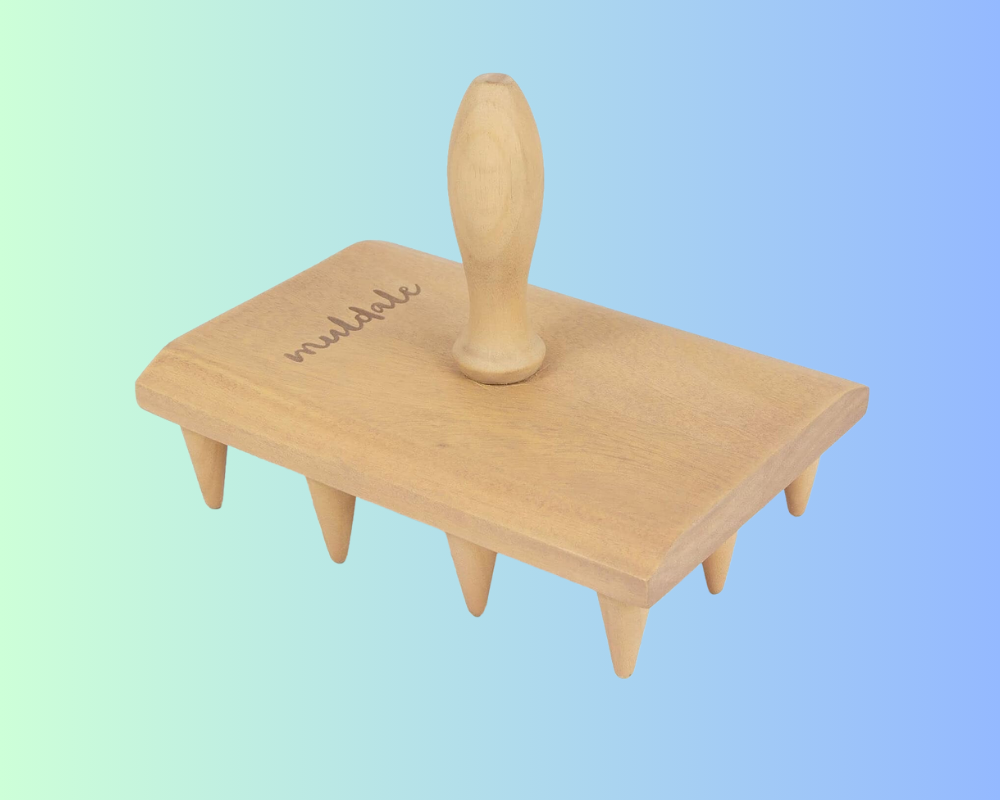 3 Beechwood Multi Seed Dibber
When you're planting seeds, a dibber comes in very handy—it will help to create holes for seeds and seedlings in the soil without causing too much damage. Made with sustainably sourced natural beechwood, this particular dibber is designed to create multiple holes in one go (ideal for minimizing time and effort during a big planting session).
Get it here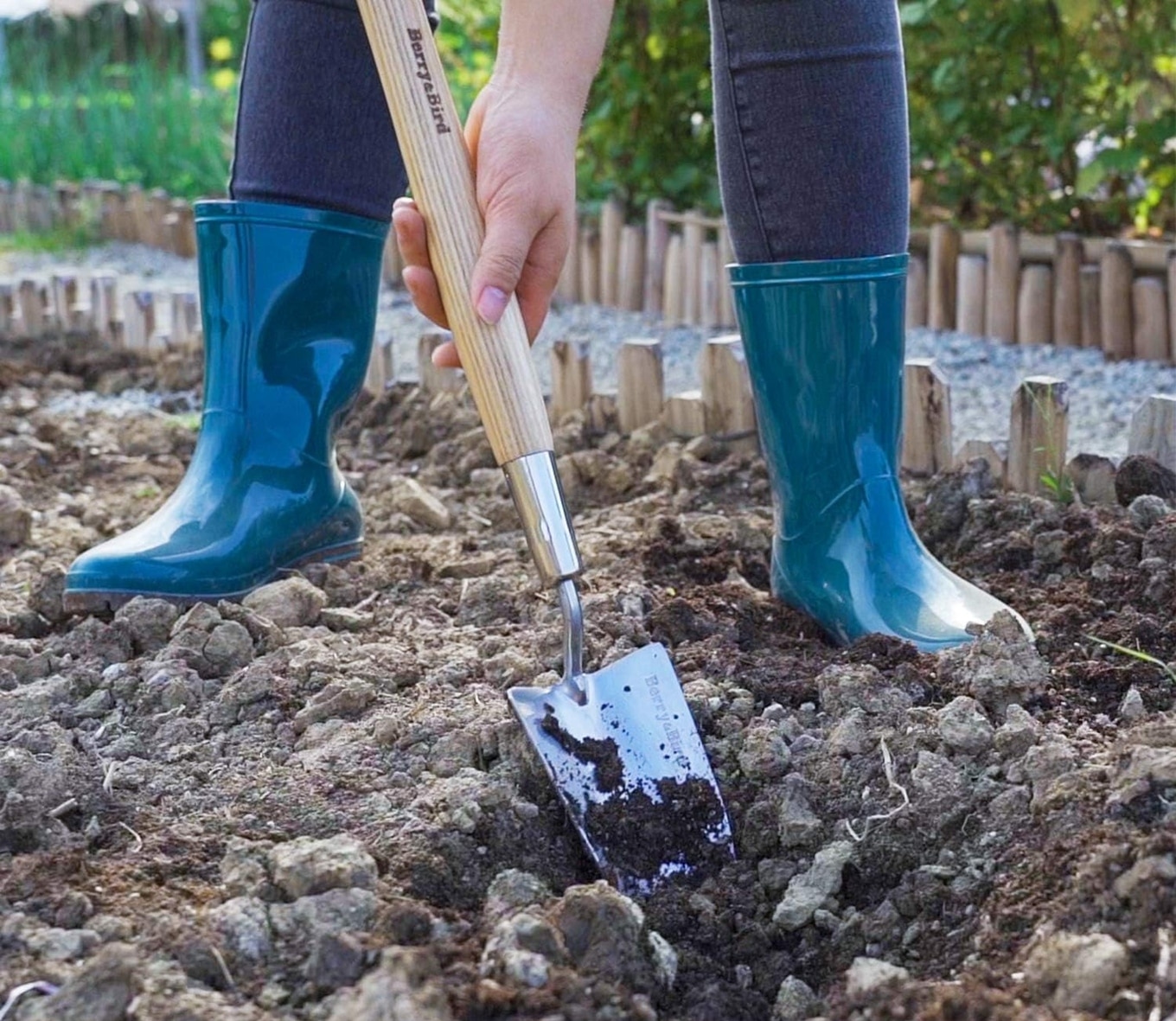 Belly&Bird
4 Stainless Steel Border Long-Handled Hand Trowel
A long-handled trowel is another handy garden must-have. You can use it to dig deeper into the soil, which is handy for when you're trying to loosen up the ground or you're doing a lot of weeding. According to Berry & Bird, the ergonomic ash handle on this long-handled trowel is also made from wood sourced from an FSC-certified forest.
Get it here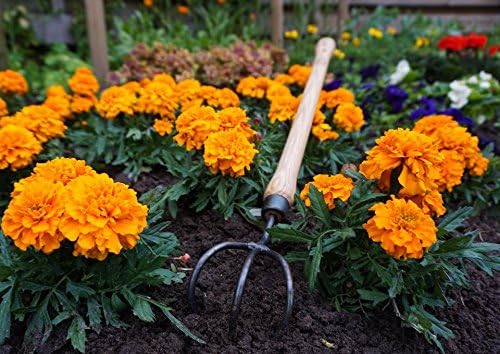 DeWit
5 3-Tine Cultivator With Drop Grip Handle
Another tool from DeWit, this 3-tine cultivator will help with weeding, breaking up soil, and aerating. The latter is when you create very small holes in the soil in your lawn, allowing more nutrients and water to reach the roots. The durable, easy-to-use cultivator is made with sustainably-sourced ash wood and is designed to last you a very long time (well, "a lifetime," to be exact).
Get it here
For more seasonal tips, read:
Here at VegNews, we live and breathe the vegan lifestyle, and only recommend products we feel make our lives amazing. Occasionally, articles may include shopping links where we might earn a small commission. In no way does this effect the editorial integrity of VegNews.