Gone are the days of camping out in the parking lot of some department store with the sun not yet up and that third helping of vegan roast still sitting in your stomach.
When it comes to vegan sales, Black Friday has become less chaotic and far more leisurely, and you can score all of these deals below from the comfort of your dining room table (or cozy bed, if you prefer).
Given the fact that many of these offers exist for the long weekend, you can take your time deciding on which vegan subscription box, candle, and air fryer to buy for whom (or whether to just buy it all for yourself).
The best vegan Black Friday sales
We've searched far and wide for the best vegan Black Friday deals. Peruse these stellar sales below, and get ready for major savings.
Sweets and eats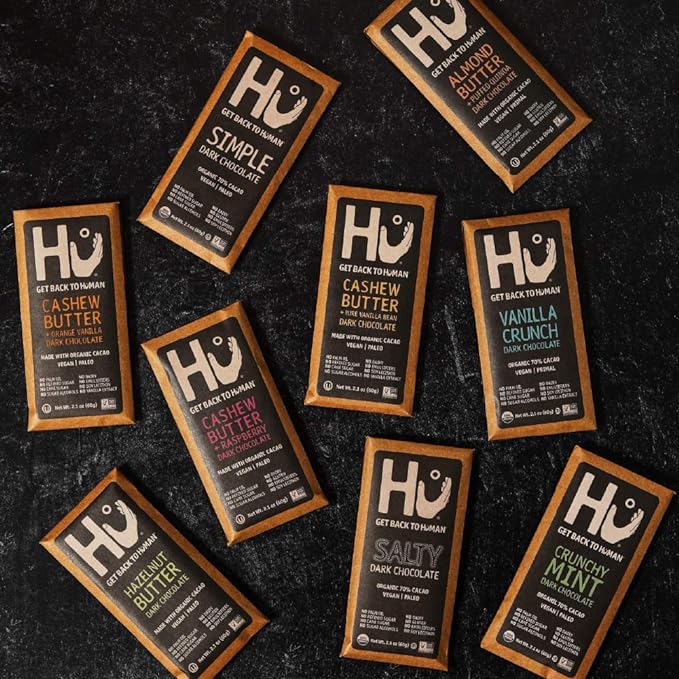 Hu
1 Hu Chocolate
New York-based Chocolate brand Hu is also offering 20 percent off right now. Quick— grab an eight-pack of its most delicious vegan flavors, including Crunchy Mint, Vanilla Crunch, Cashew Butter + Raspberry, and Salty.
Shop Now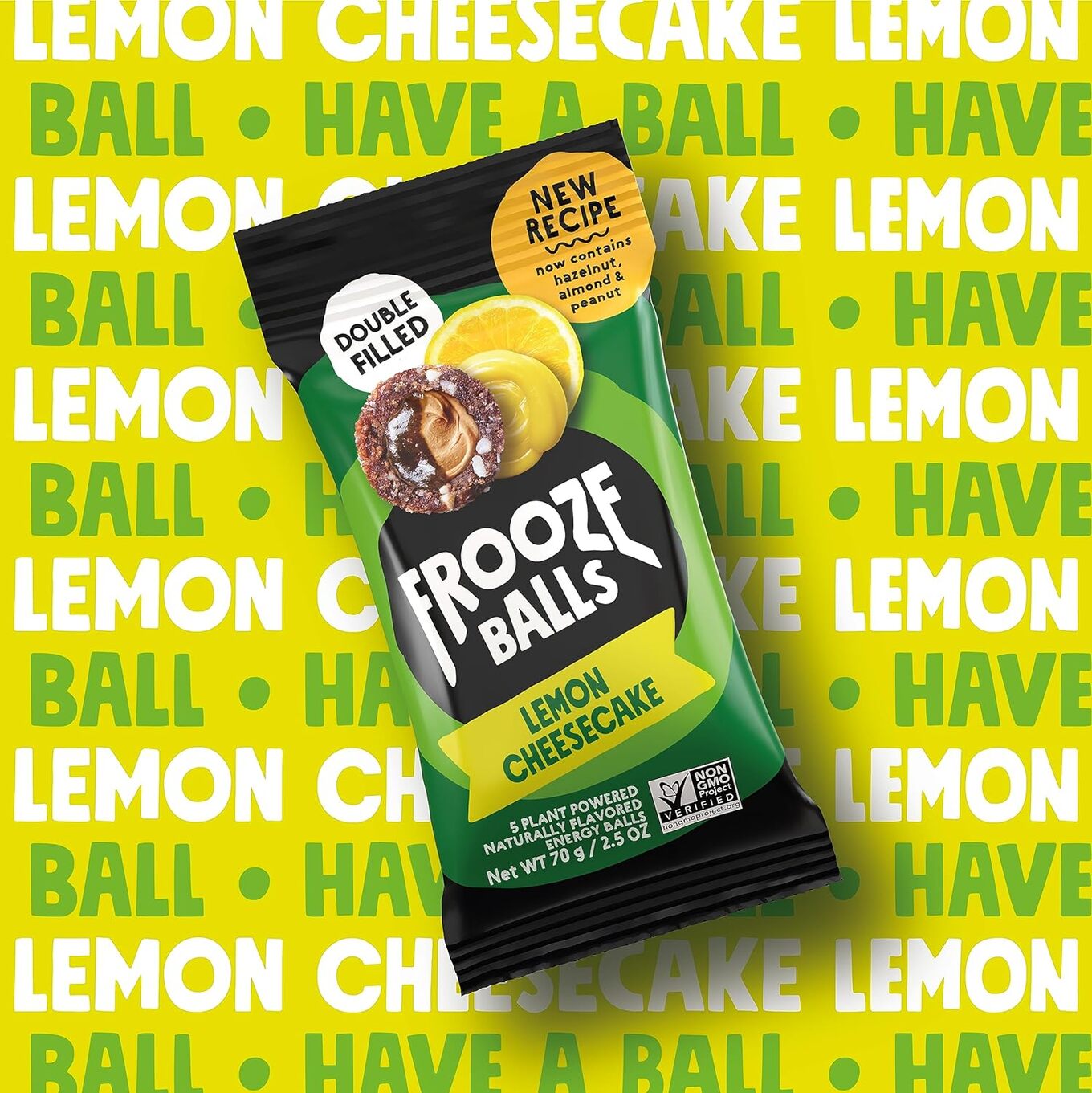 Frooze Balls
2 Frooze Balls Snacks
Beloved snack brand Frooze Balls creates tasty, protein-packed energy balls using natural ingredients such as dates, peanuts, and coconut. Black Friday is a great time to try one of its delicious flavors (think Peanut Butter and Jelly and Lemon Cheesecake), because the brand is offering 20 percent off its variety packs from November 24 until November 28.
SHOP NOW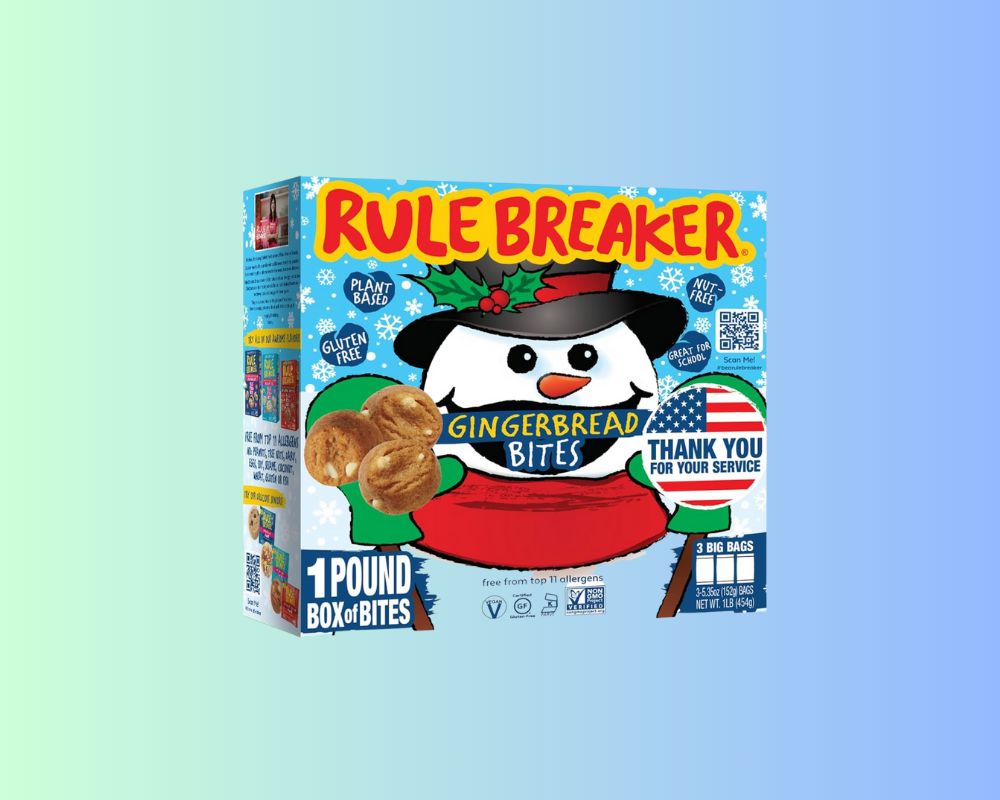 3 Rule Breaker Gingerbread Bites
Usher in the winter holidays with this one-pound box of vegan gingerbread bites! Free from the top 11 allergens, these decadent, soft-baked cookies taste just like Christmas. Take advantage of the 25 percent discount and buy yourself a box … or two.
Shop Now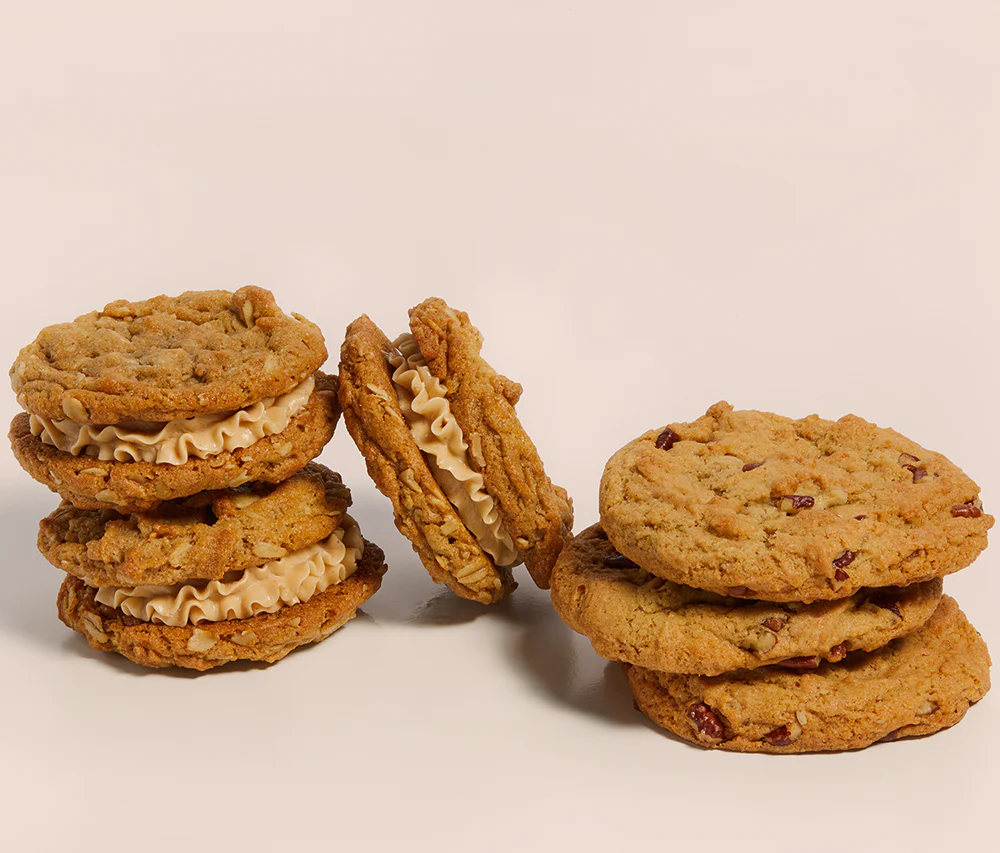 Sticky Fingers
4 Sticky Fingers Bakery Desserts
Washington DC's Sticky Fingers Bakery is offering a wealth of delicious vegan baked goods this holiday season, including Rainbow Cookies, Snowperson Cake Pops, and Apple Butter Oat Cookies. To get 20 percent off orders over $40, just use the code SFBF.
SHOP NOW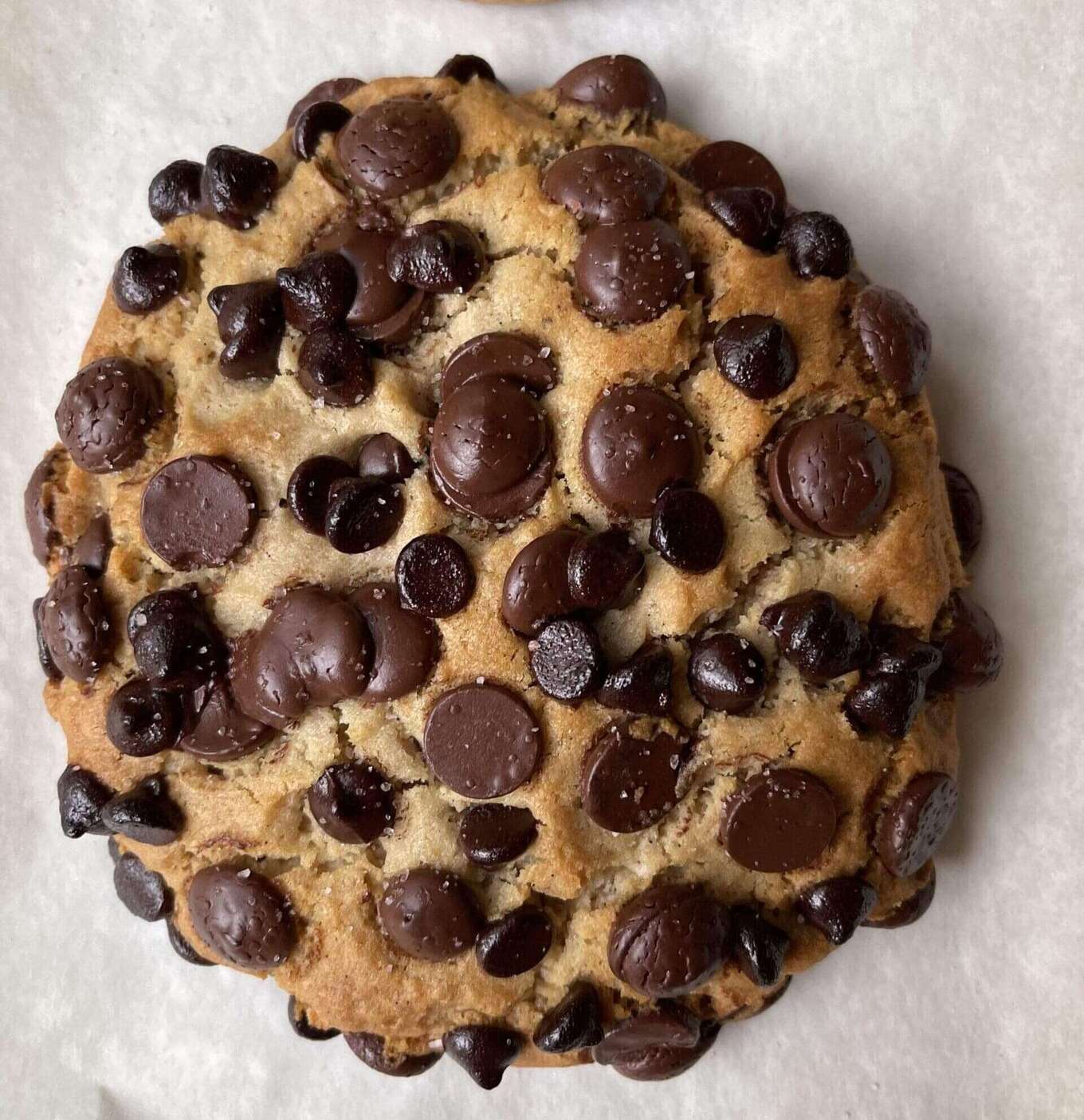 5 Karma Baker
If sweet treats are calling your name, head to Karma Baker's website to enjoy a delicious feast of shippable vegan cakes and cookies (and Christmas items, too!). Many are discounted with the code VeganFriday at checkout (plus you get a free donut or mega cookie with your order!).
Shop Now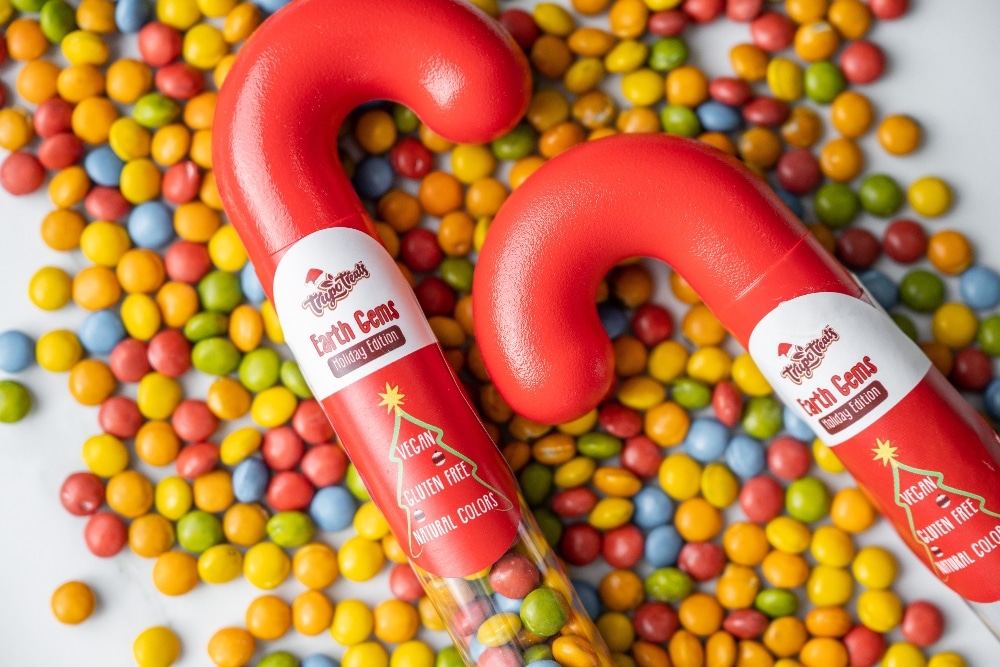 Trupo Treats
6 Trupo Treats M&M Stocking Stuffers
The festive season is all about indulgence, so, for us, delicious candy always has a place at the holiday table. If you've got a sweet tooth, you're going to love this week's VegNews Vegan Deal of the Week. The team at Trupo Treats have created the most adorable candy cane stocking stuffers just for VN readers, and are filling them with Earth Gems (like M&Ms, but better). They come in 2-packs, 3-packs, 4-packs, and 5-packs, and shipping is free. Score your M&M stocking stuffers before they're gone!
SHOP NOW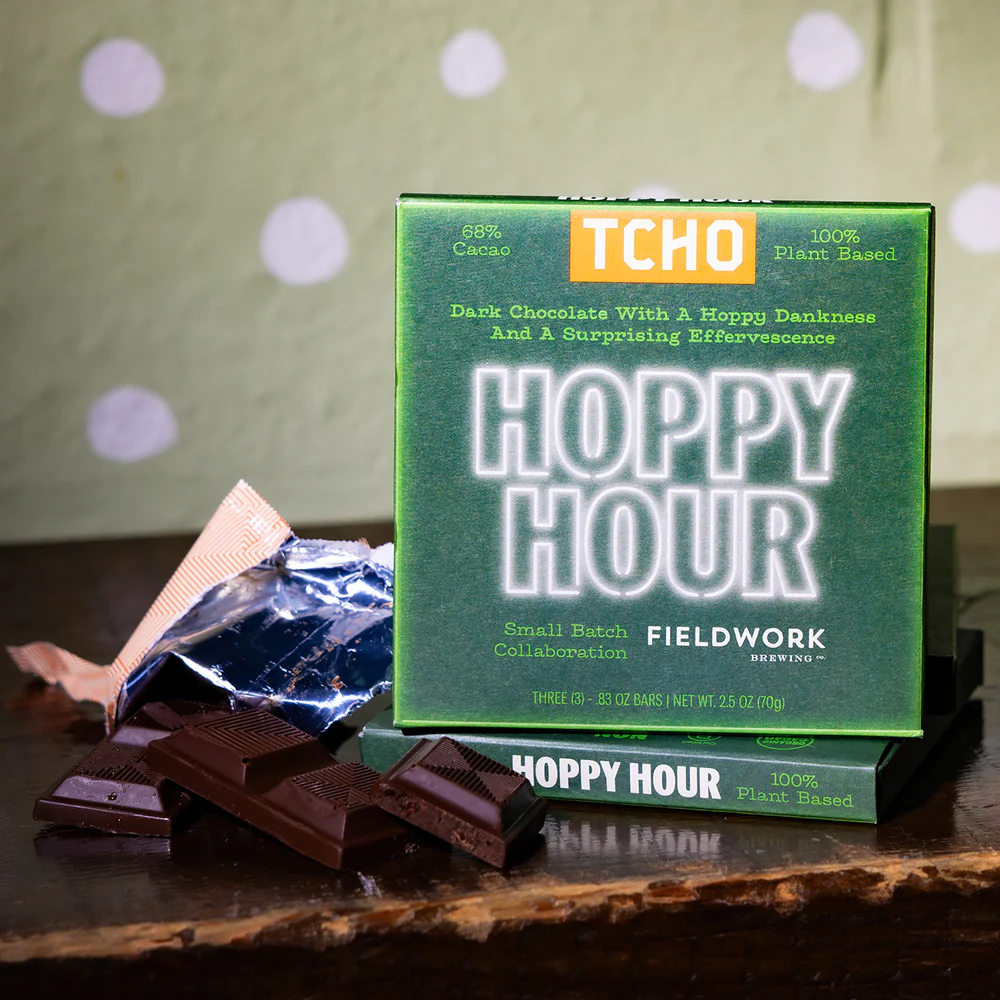 Tcho Chocolate
7 Tcho Chocolate
Grab 25 percent off Tcho Chocolate's entire fair trade range with code THNX25 until November 30. We recommend tasty treats like Hoppy Hour, dark chocolate with West Coast IPA, and Globe Trotter, which features a rich and delicious assortment of bite-sized single-origin dark chocolates.
Shop Now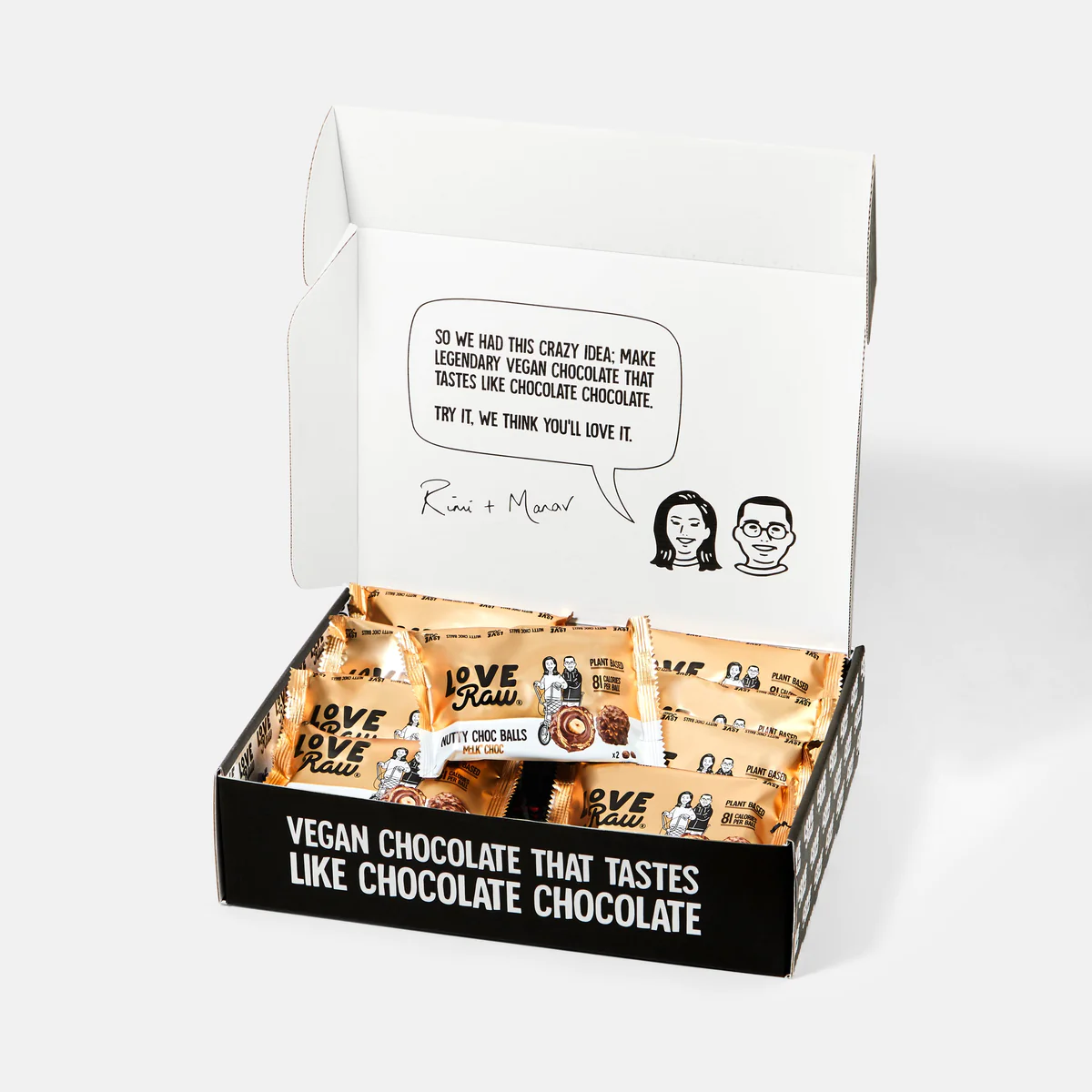 Love Raw
8 Love Raw Chocolate
British brand Love Raw is known for its deliciously indulgent, creamy, crispy wafer bars that taste just like Kinder Bueno. But that's not all it offers. You can also buy Smooth Choc M:LK Bars, Peanut Butter Cups, Nutty Choc Balls, and much more from the brand, which will be offering 40 percent off everything for Black Friday.
SHOP NOW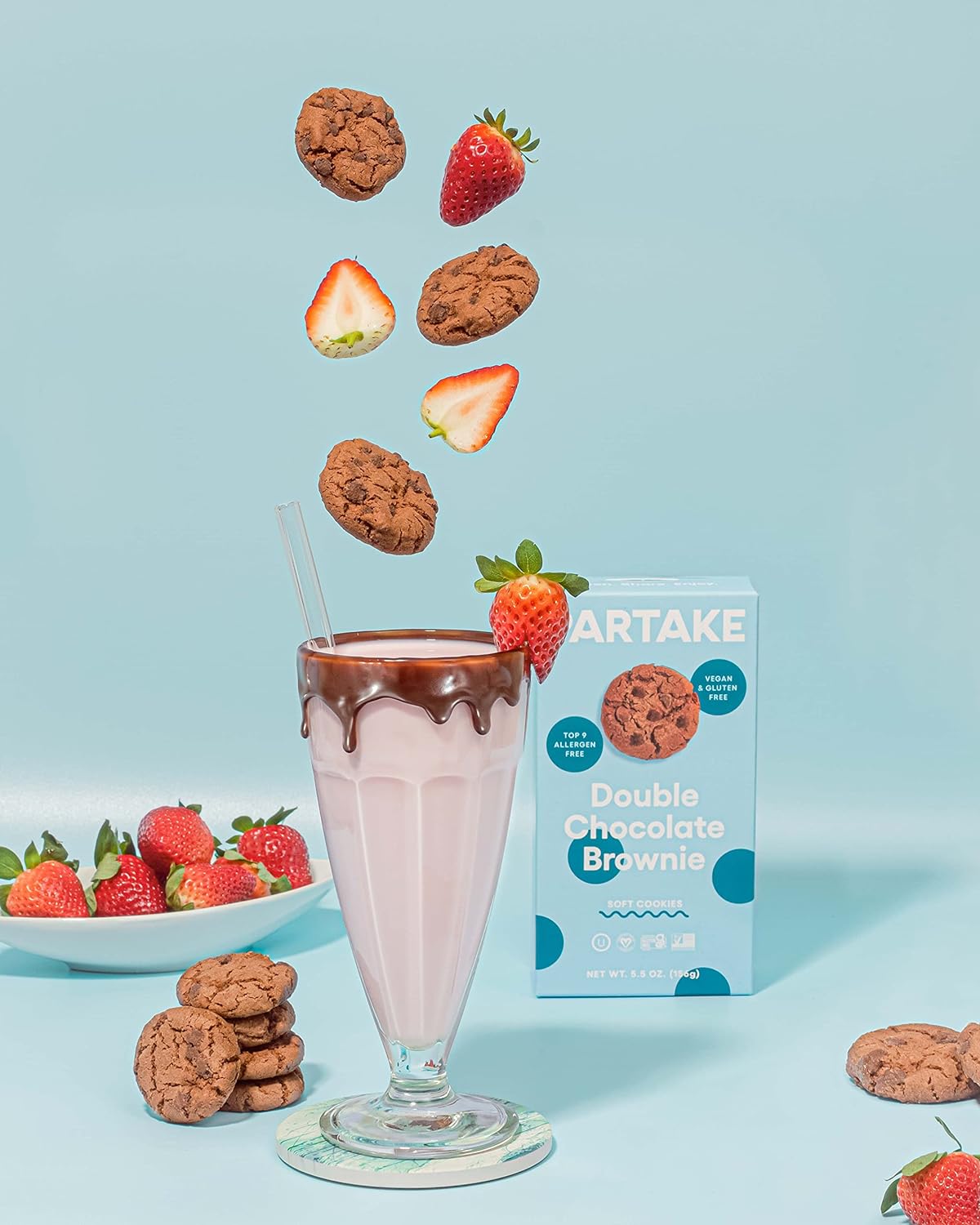 Partake Cookies
9 Partake Cookies
Fill your virtual cart with gluten-free cookies. This Black woman-owned vegan brand is offering 35 percent off its delicious crunchy and soft-baked cookies, all of which are made with allergy-friendly ingredients, too.
Shop Now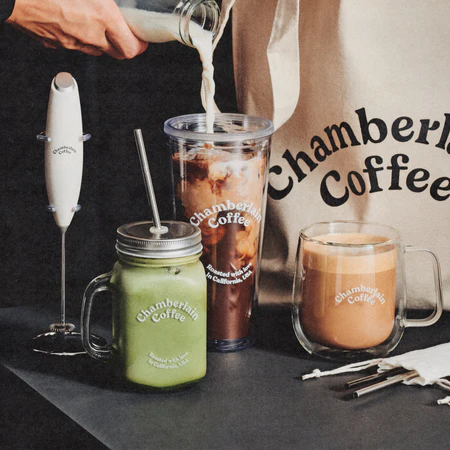 Chamberlain Coffee
10Chamberlain Coffee
Popular beverage brand Chamberlain Coffee is offering several Black Friday deals over the next few days, so make sure to keep checking the website to see what discounts you can snatch up.
SHOP NOW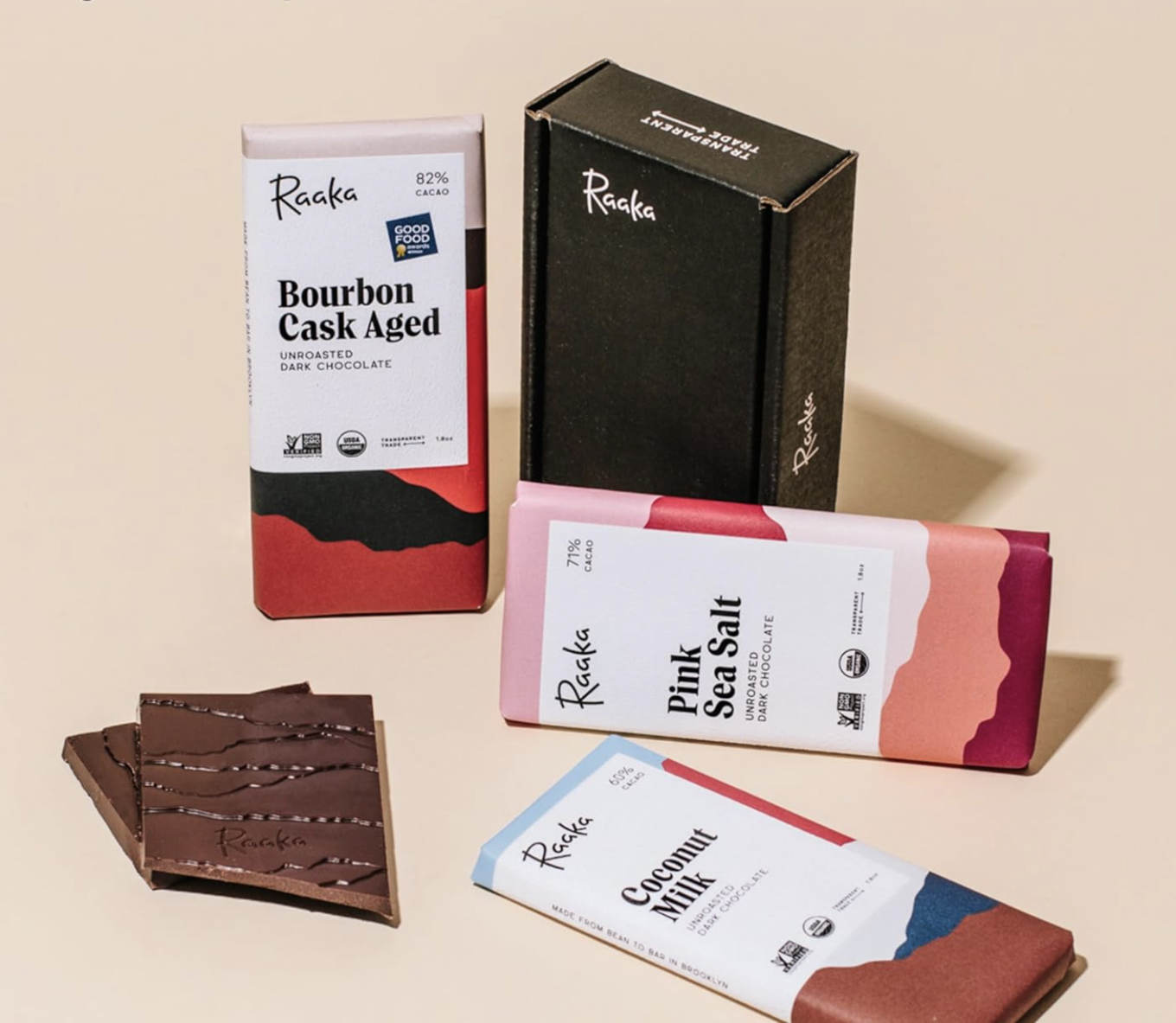 Raaka Chocolate
11 Raaka Chocolate
Raaka is offering 20 percent off all of its delicious, vegan chocolate bars for Black Friday. Choose from a range of unique flavors, including creamy Coconut Milk, Pink Sea Salt, and Bourbon Cask Aged. Just make sure to order enough, these are sure to be scoffed quickly.
Shop Now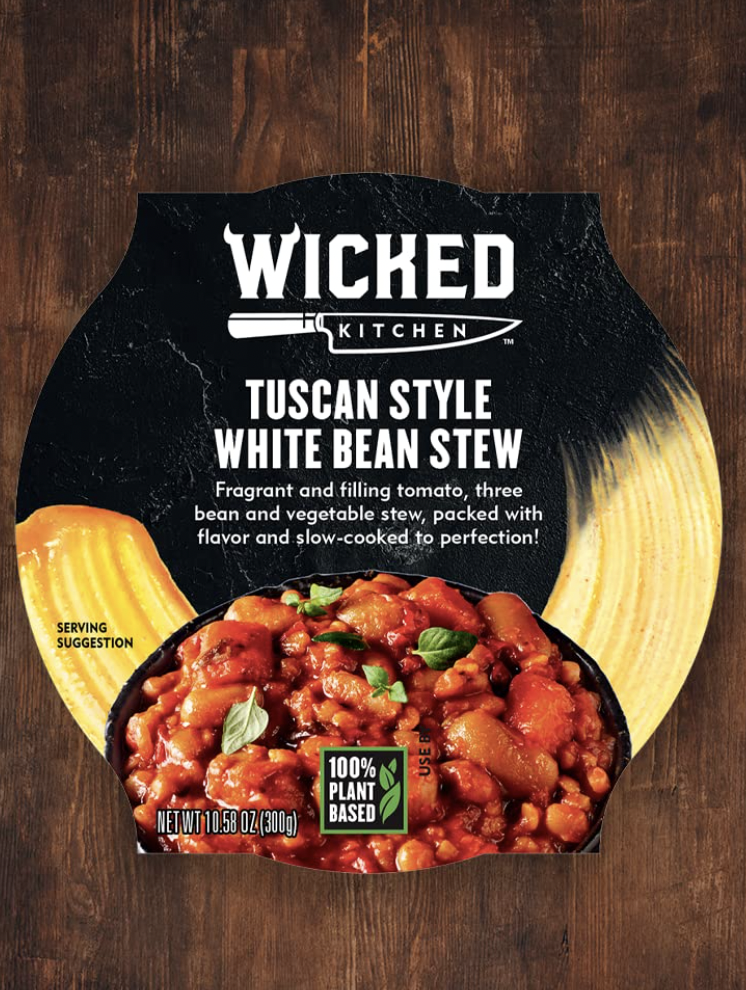 Wicked Kitchen
12Wicked Kitchen Dishes
You might be full to the brim from your Thanksgiving feast, but with 30 percent off Wicked Kitchen, it's hard to resist stocking up on even more delicious bites. Grab deals on products like its Tuscan White Bean Stew, Sweet Potato 3 Bean Chili, and its Wicked Sticky Teriyaki sauce.
SHOP NOW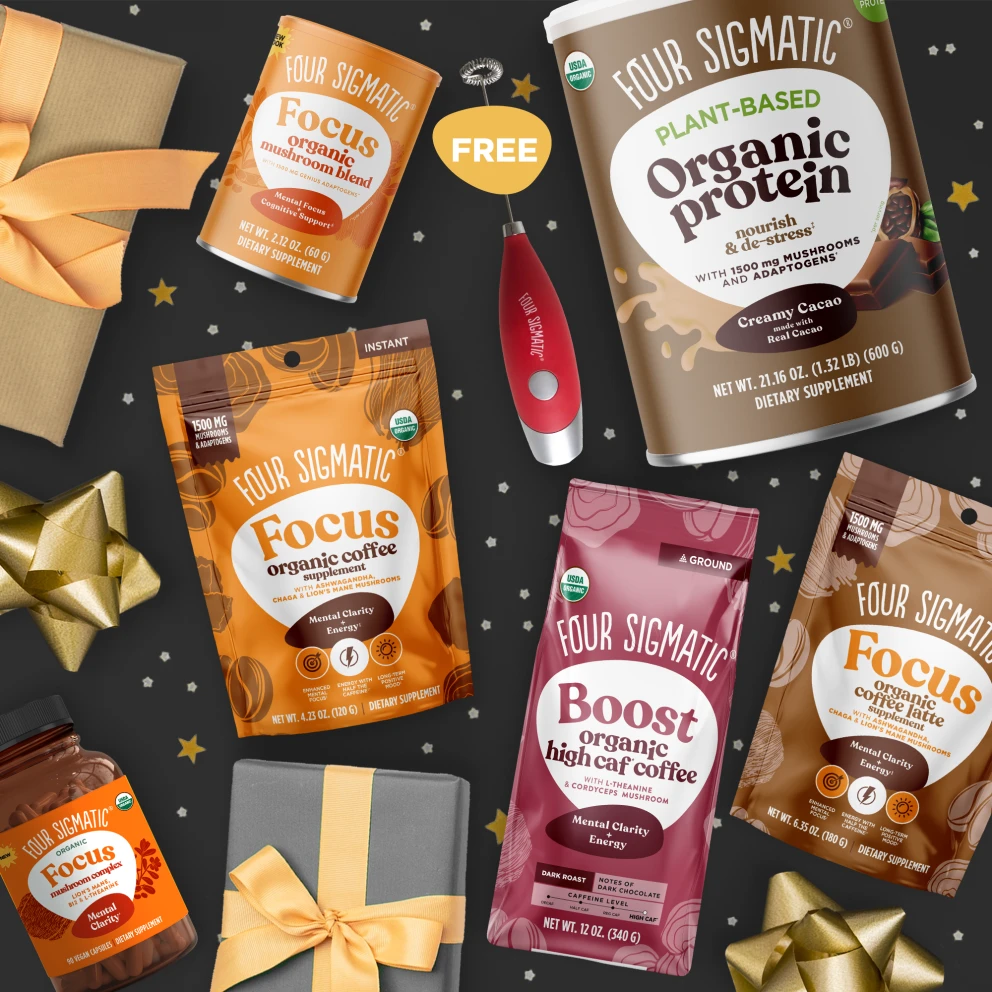 Four Sigmatic
13Four Sigmatic Blends
For coffee that is going to leave you feeling energized and focused, without as much caffeine, check out Four Sigmatic. The brand's organic blends are infused with functional mushrooms and adaptogens, which, the brand claims, will help support mental clarity and energy levels. Right now, it's offering up to 60 percent off for Black Friday.
SHOP NOW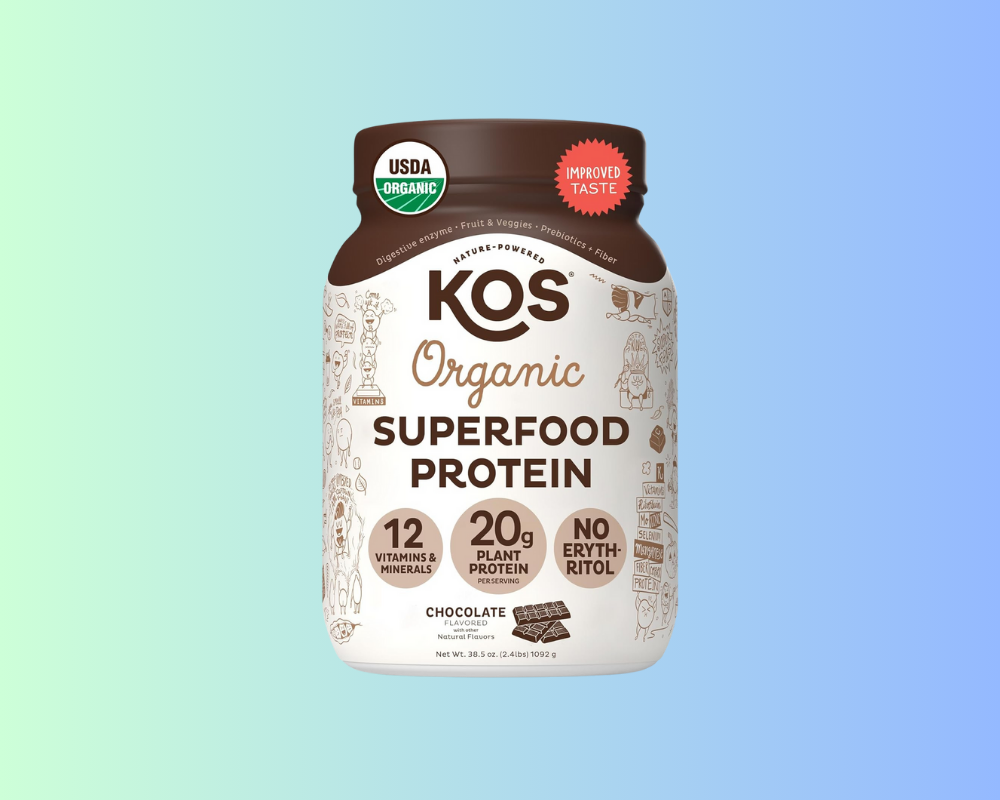 14KOS Plant Protein Powder
If a post-gym protein smoothie is a key part of your morning routine, it's time to stock up on protein powder. KOS' award-winning Superfood Plant Protein powder delivers 20 grams of protein per serving and 12 essential vitamins and minerals. Right now, the brand is offering 25 percent off its plant-based line. Choose between Vanilla, Chocolate, and Chocolate Peanut Butter so you can get back to lifting.
Shop Now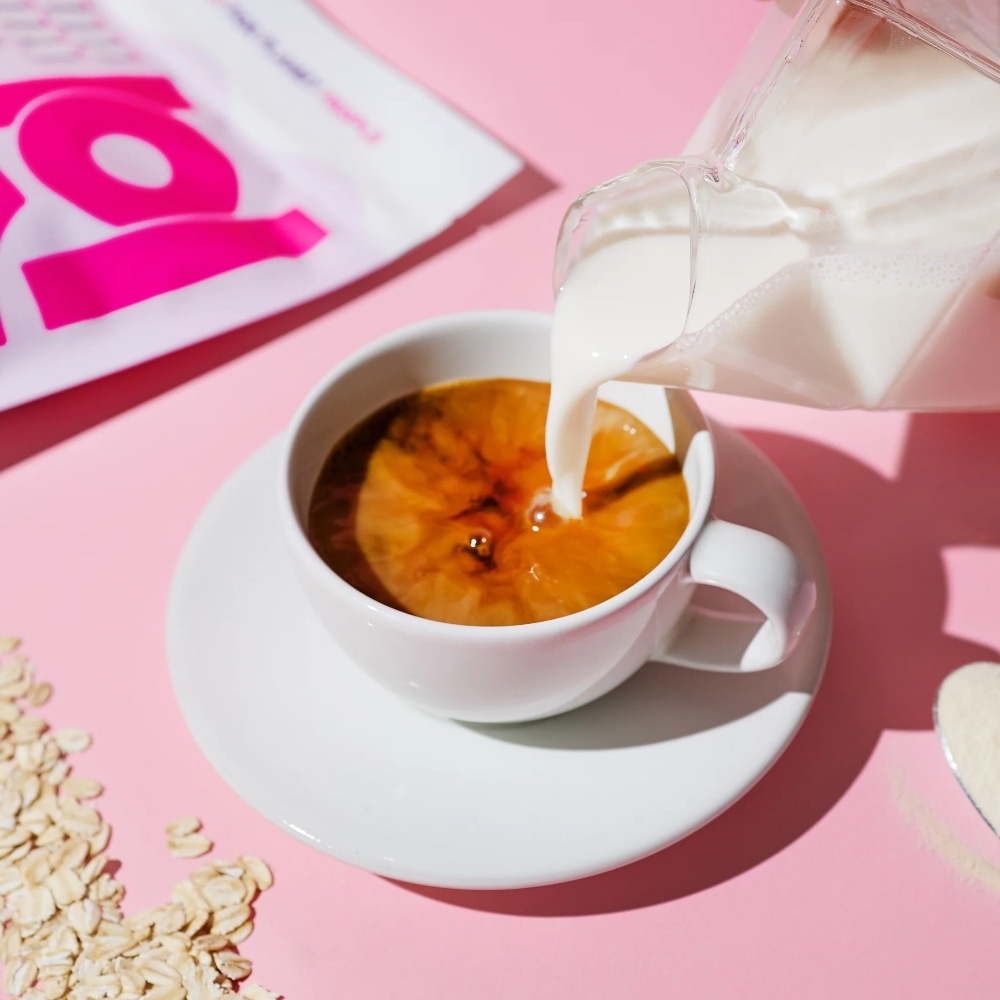 Joi
15 Joi Plant-Based Milks
Joi, which is offering 30 percent off on first subscriptions this Black Friday and 15 percent off site-wide, represents an even more sustainable take on plant-based milk. Instead of cartons, its oat, cashew, hemp, and almond milk products are sold in powder and concentrate form—all you need to do is add water. Use code BLACK23 at checkout to save big.
SHOP NOW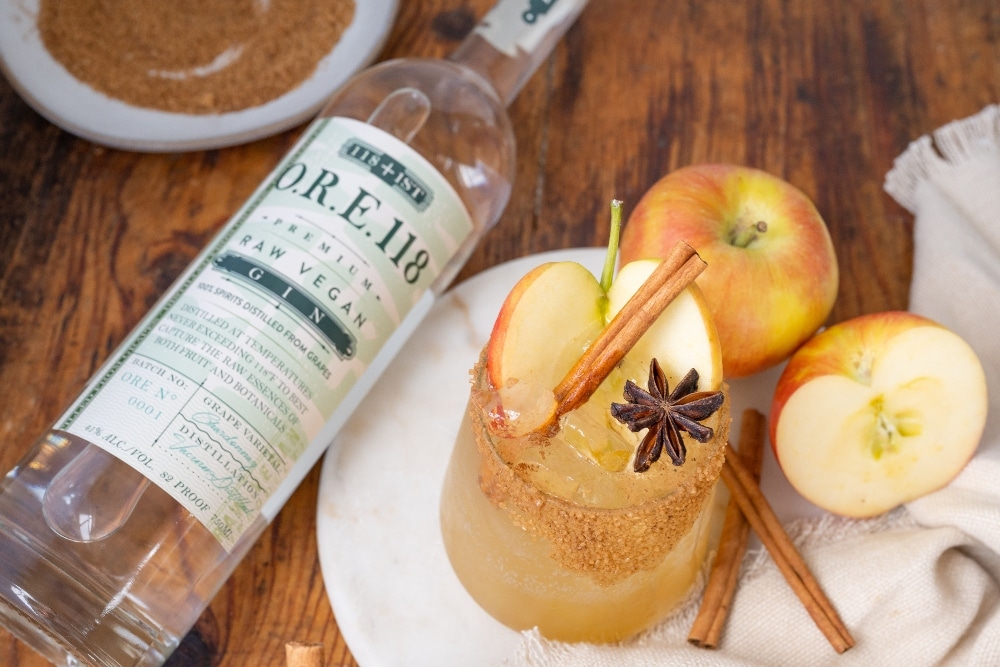 O.R.E 118
16O.R.E 118 Premium Vegan Gin
You don't have to be a mixologist to make great-tasting cocktails with this certified-vegan gin. Master distillers start off with a base of grapes and chardonnay before infusing a selection of the finest botanicals for a gin that's smooth, bright, and fresh. Take advantage of this $34.99 special offer (down from $42), and get the holiday cocktails going! The bottle is stunning, and makes a great gift.
Shop Now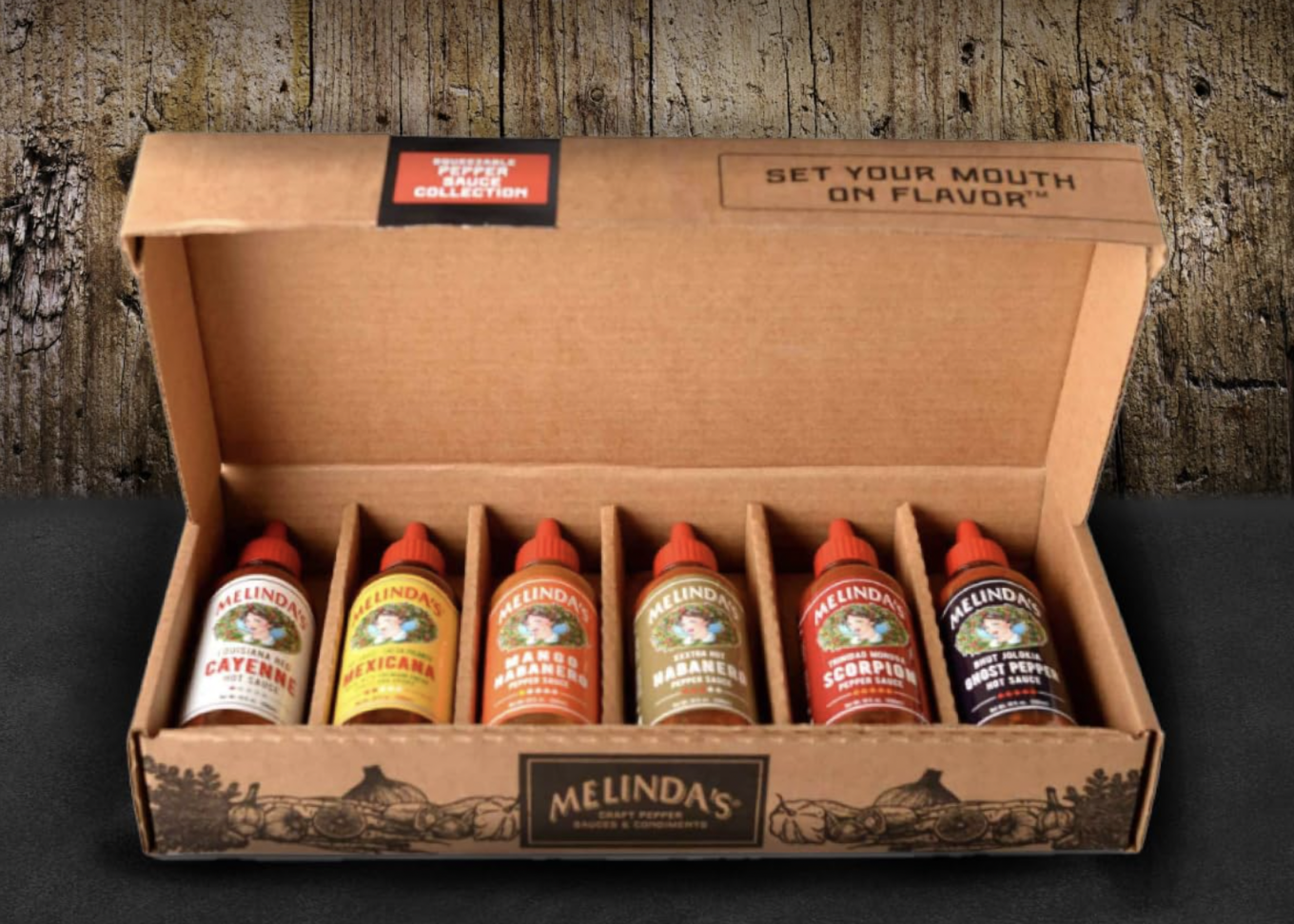 Melinda's Hot Sauce
17Melinda's Hot Sauce
For the spice-lover in your life, stock up on one of Melinda's Hot Sauce's gift sets. Vegan options include the Squeezable Pepper Hot Sauce Collection, which has six fiery flavors, including Bhut Jolokia Ghost Pepper and Trinidad Moruga Scorpion. The brand is offering 15 percent off sitewide from now until Black Friday and will be offering 20 percent off its box collections on Cyber Monday.
SHOP NOW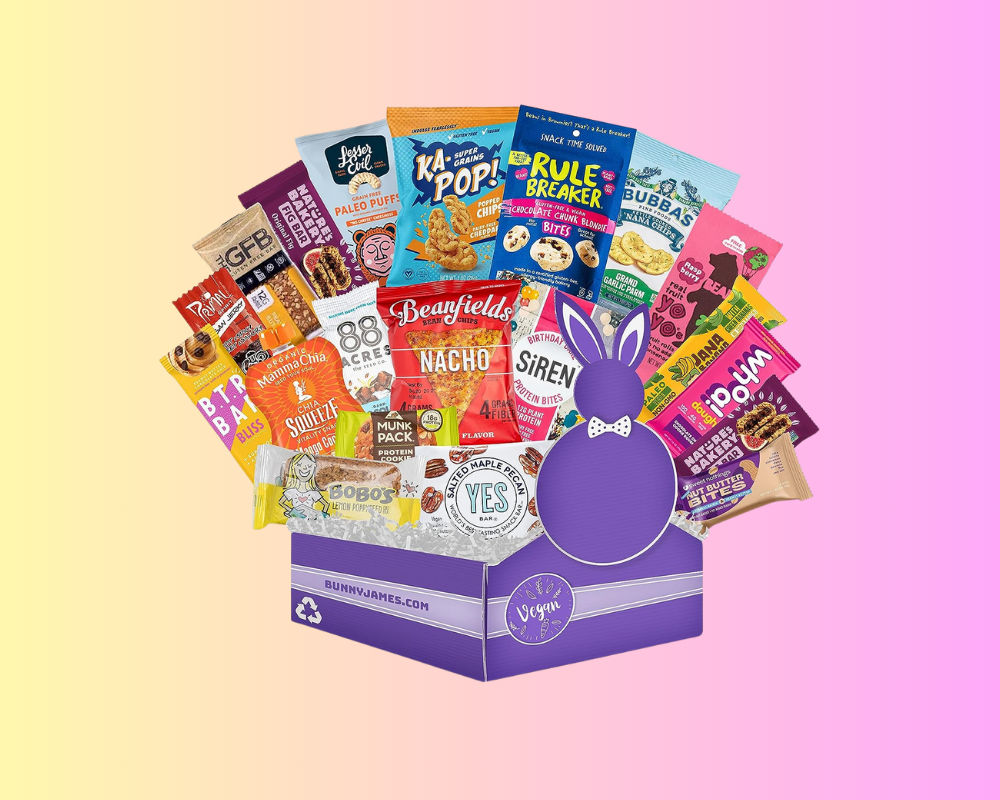 18 Bunny James Vegan Snack Basket
Who doesn't love snacks? Stock up on these vegan snack baskets, which are currently 20 percent off, to hand out to loved ones this holiday season. Or just keep them all for yourself. Nobody's judging here.
Shop Now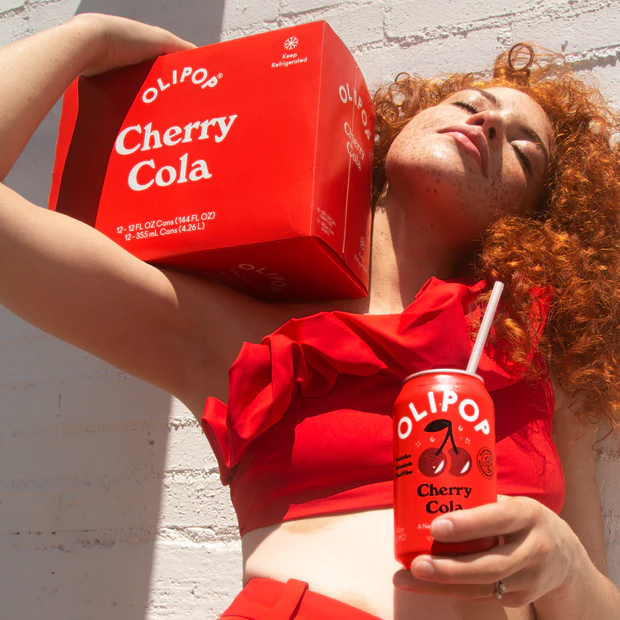 Olipop
19 Olipop
If you're trying to cut down on sugary soda, Olipop is here to make it easier than ever. Its sodas are packed with fiber, and they contain far less sugar than many mainstream alternatives. Choose from options like Lemon Lime, Cherry Cola, Cream Soda, and much more. Right now, it's offering 25 percent off sitewide for Black Friday.
Shop Now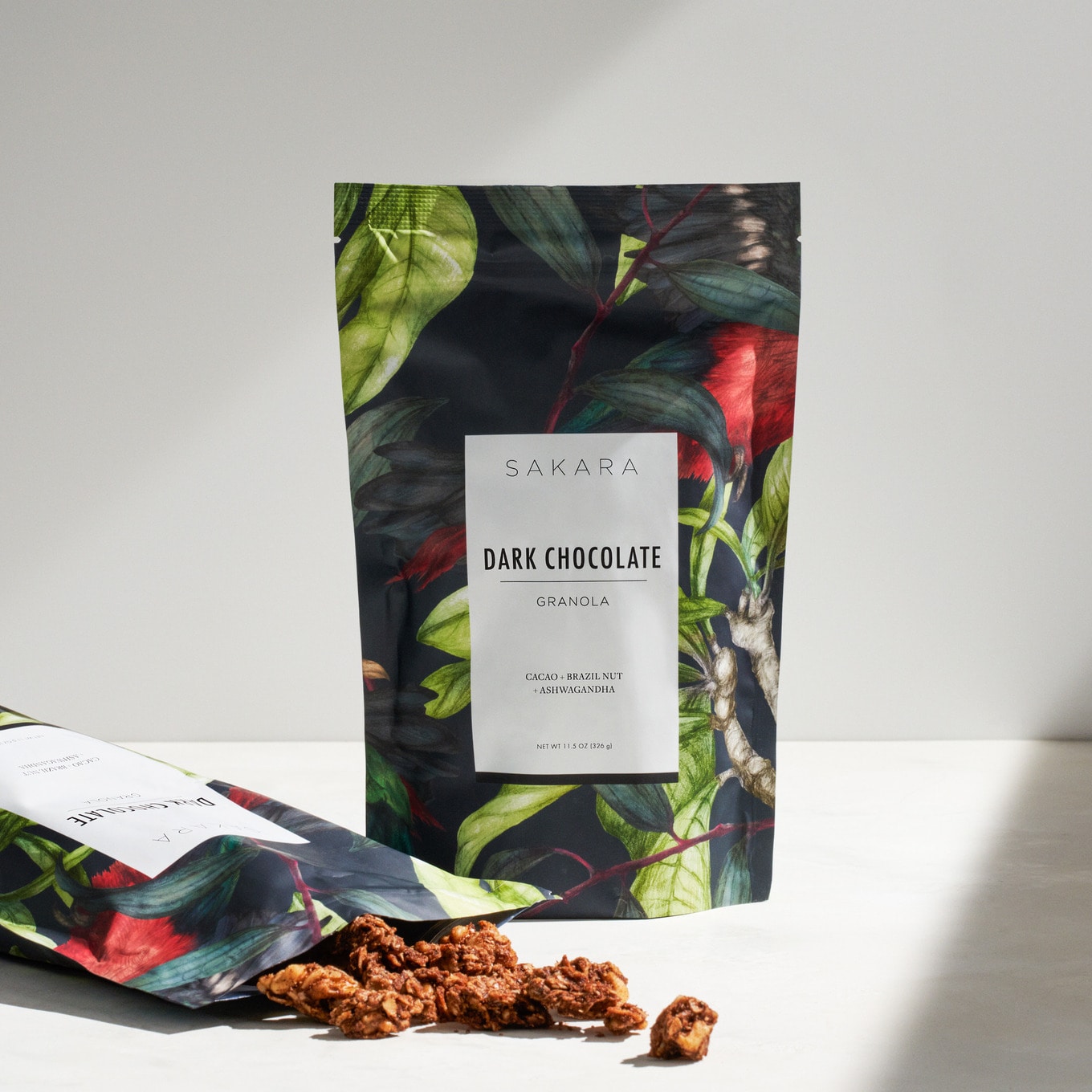 Sakara
20 Sakara Meal Delivery
Sakara is the Ritz Carlton of meal delivery. Each freshly prepared and delivered meal feels like it was made for a celebrity. Abiding by the "food is medicine" philosophy, Sakara's meal plans are vegan, nutrient-dense, and backed by the latest in health research and nutrition science. A Sakara meal plan is a solid option for those looking to stay energized over the holiday season, and the Bridal Program is a fun and unexpected gift for a spring bride-to-be. The 25 percent site-wide discount runs now through the long weekend.
SHOP NOW
Kitchen and home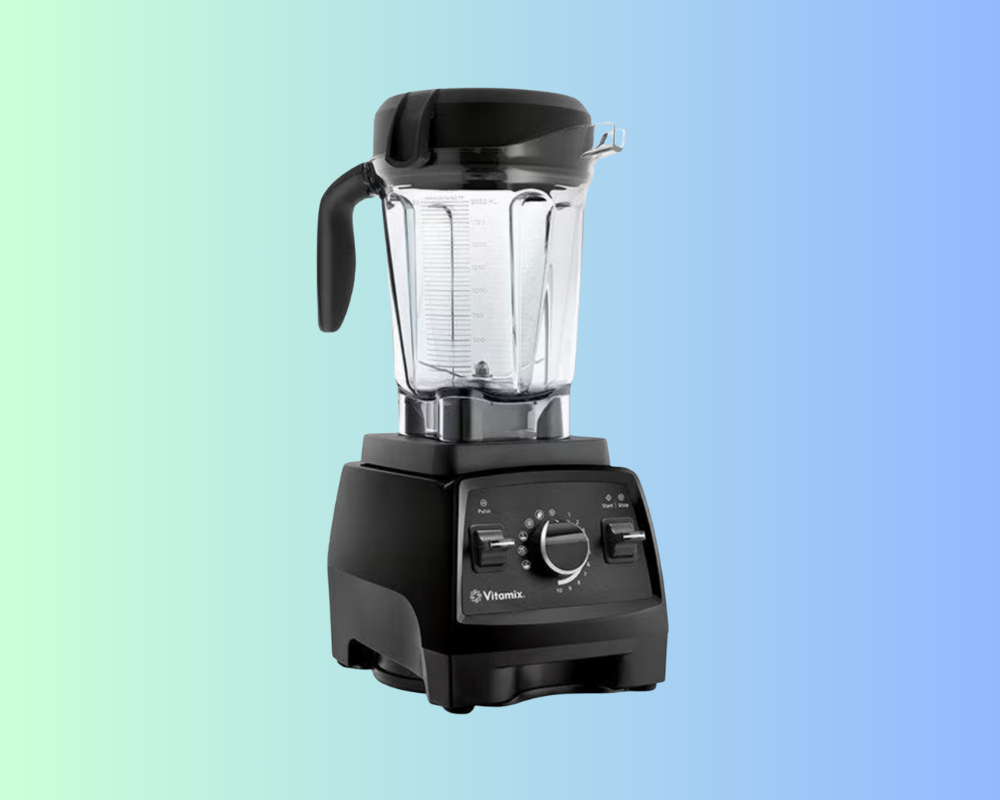 Vitamix
21 Vitamix Blender
If you are going to battle it out in the actual or virtual queues of a department store, be sure to take advantage of the deals on kitchen appliances, especially when it comes to Vitamix blenders. Vitamix is gearing up for its Cyber Sale right now and will be offering deep discounts on a number of its most popular products, including its Black Pro 750 Blender and its E320 Blender.
SHOP NOW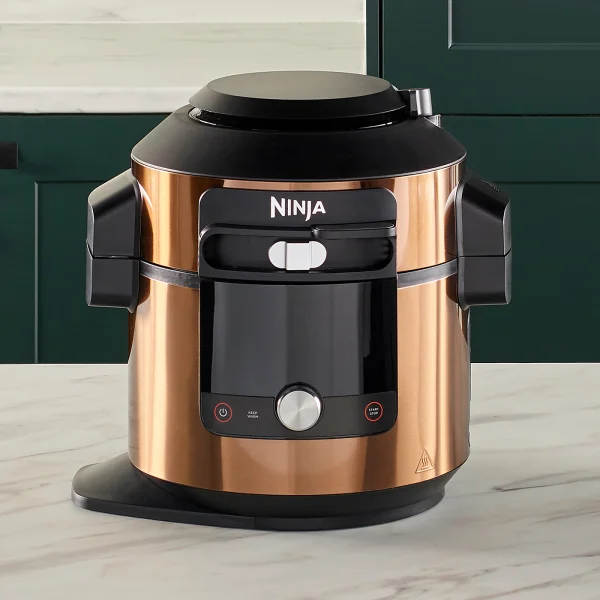 Ninja
22 Ninja Appliances
Need a new air fryer? Kettle? Toaster? Blender? Okay, how about a knife block? Head to Ninja Kitchen to save up to 25 percent right now on its exclusive Black Friday offers. Plus, all of its products come with a two-year guarantee.
SHOP NOW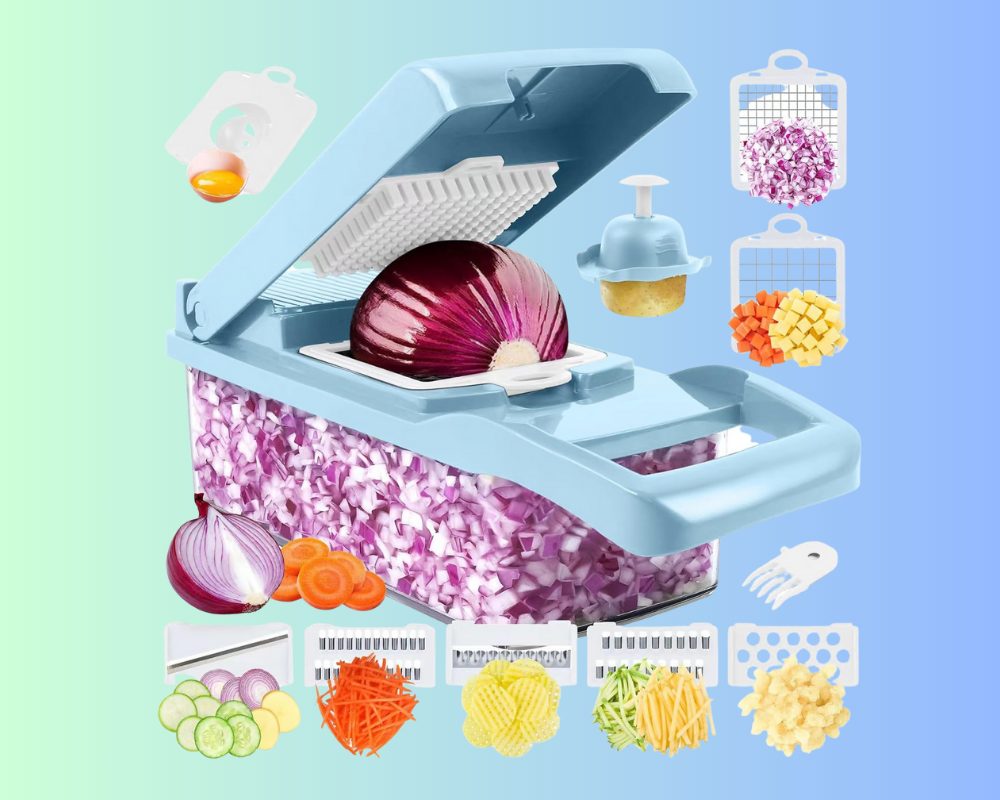 23Maipor Chopper
Let's be honest, chopping vegetables is one of the least interesting parts of cooking. Speed up the process by investing in one of Maipor's multifunctional food choppers, which is currently 15 percent off, and can effectively slice onions, carrots, garlic, and many more of your favorite vegetables.
SHOP NOW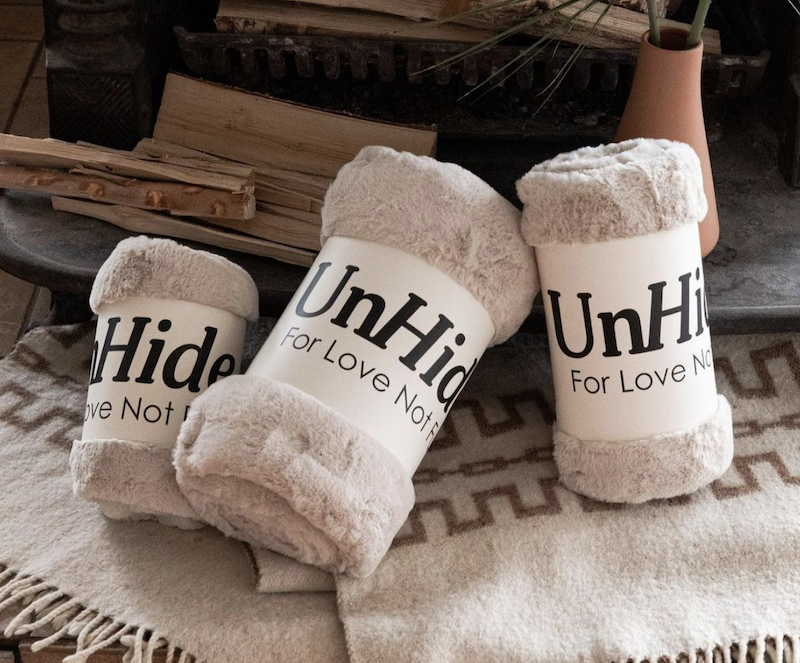 UnHide
24UnHide Blankets
Snuggies have nothing on the hygge-like coziness of a thick, fluffy, and soft UnHide blanket. Made with plant-based material, the fuzzy Marshmallow collection features extra-large blankets in aesthetic shades that match virtually any décor and wrap you head-to-toe in a comforting warm hug. Olaf the Snowman approves, so don't delay. The cushy brand is offering up to 30 percent off.
SHOP NOW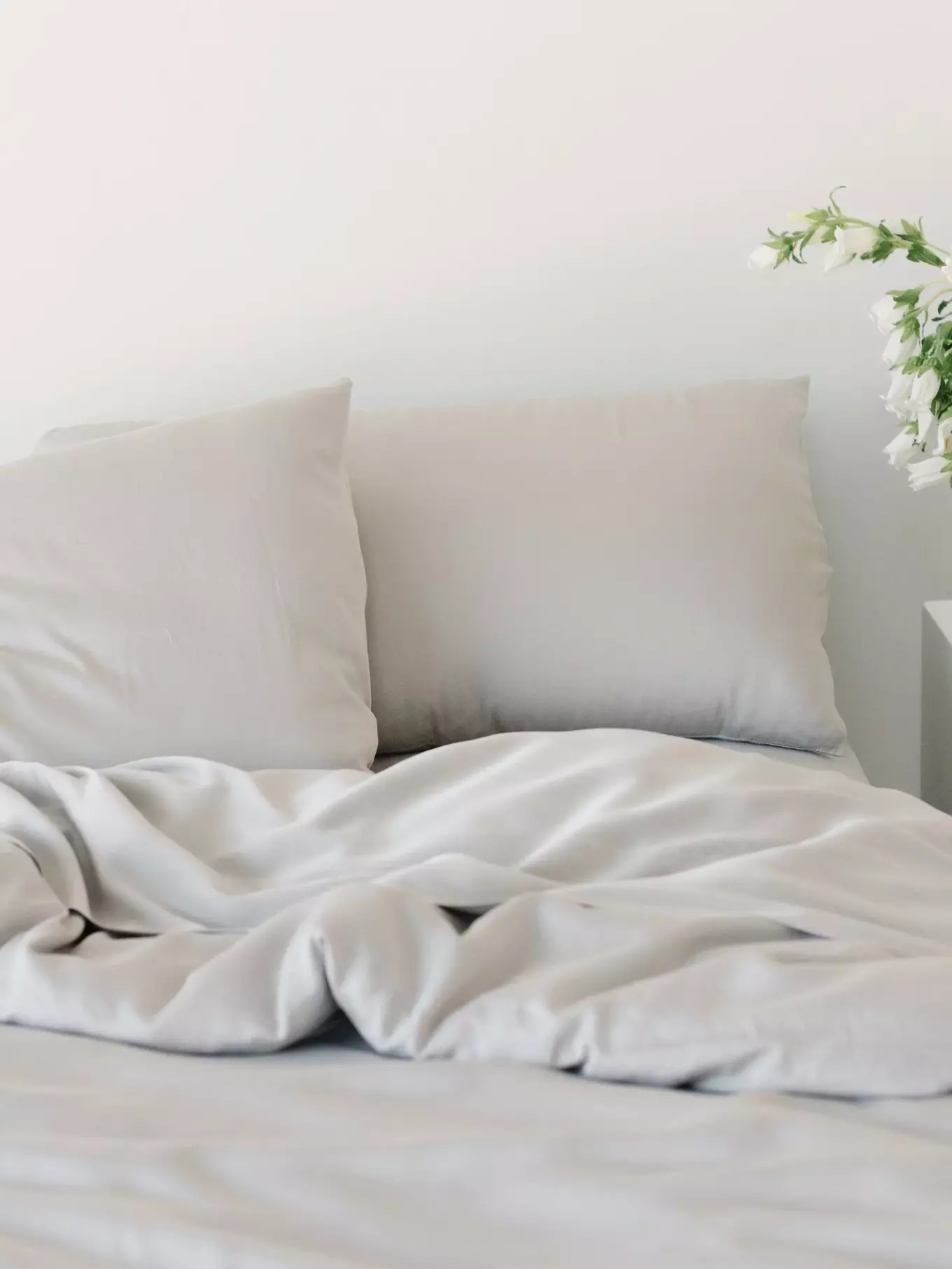 Cozy Earth
25 Cozy Earth Sheets
Cozy Earth's soft, comfortable, temperature-regulating sheets are made with 100 percent premium viscose from bamboo. Available in more than 13 shades, you can grab them for 40 percent off the original price right now.
Shop Now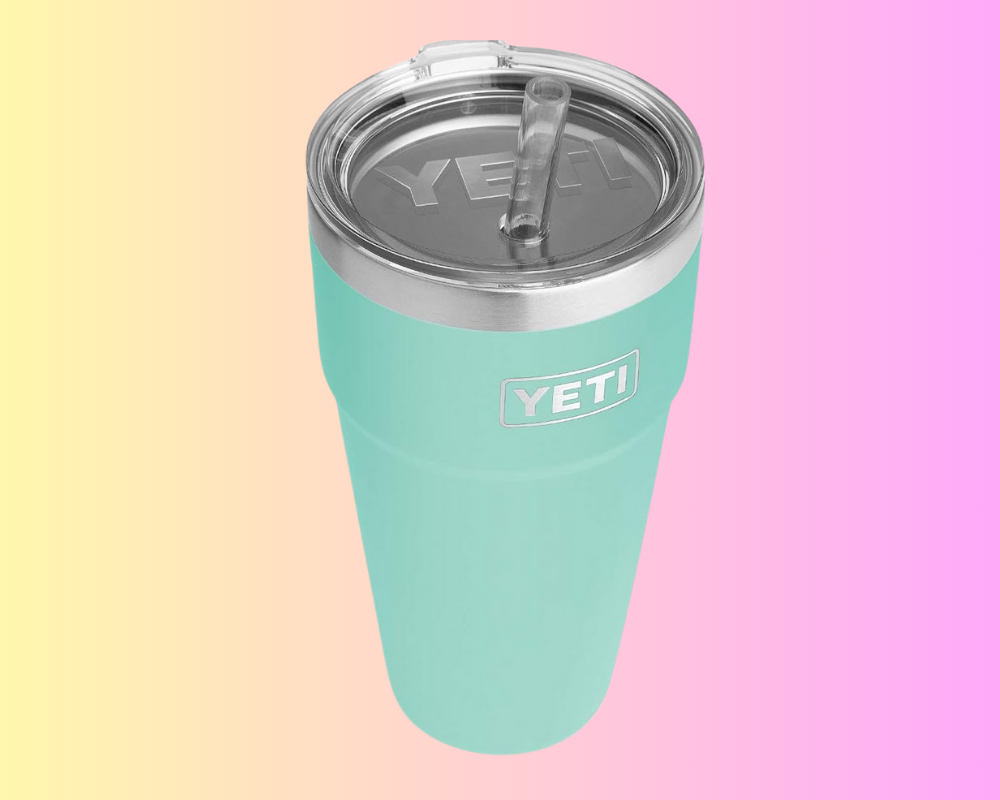 26 Yeti Rambler
Made with durable stainless steel, these Yeti Rambler tumblers are "supremely insulated," which means that you can guarantee your drinks will stay as cold or as hot as you like. They come with a standard reusable straw lid, too, for extra comfort and convenience. Right now, you can grab one for 25 percent off on Amazon.
Shop Now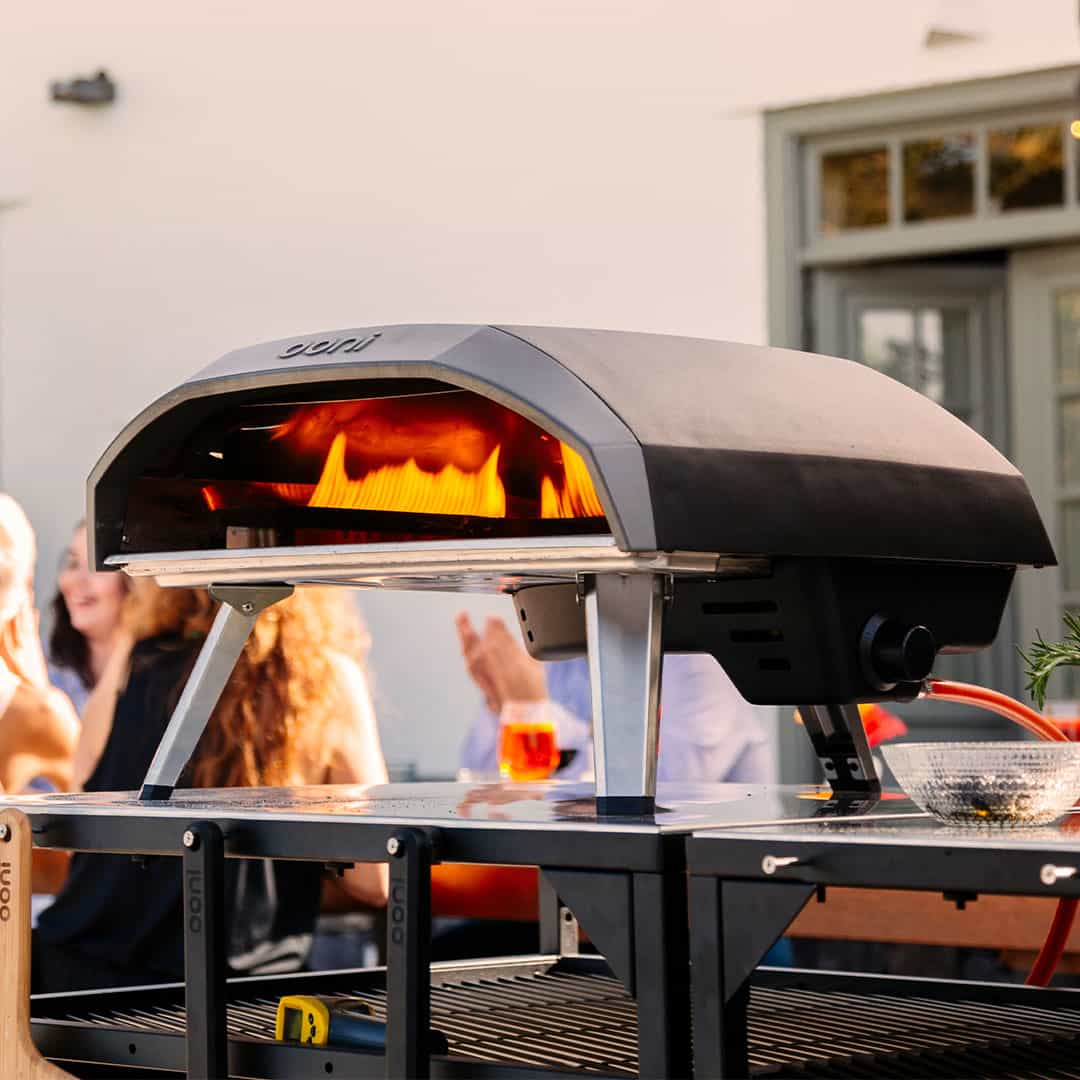 Ooni


27 Ooni Pizza Oven
Cook delicious, crispy, vegan pizza in a matter of minutes with a pizza oven from Ooni, which is currently offering up to 30 percent off select products for Black Friday. If you bag yourself one of these, expect to be extremely popular this holiday season and beyond.
Shop Now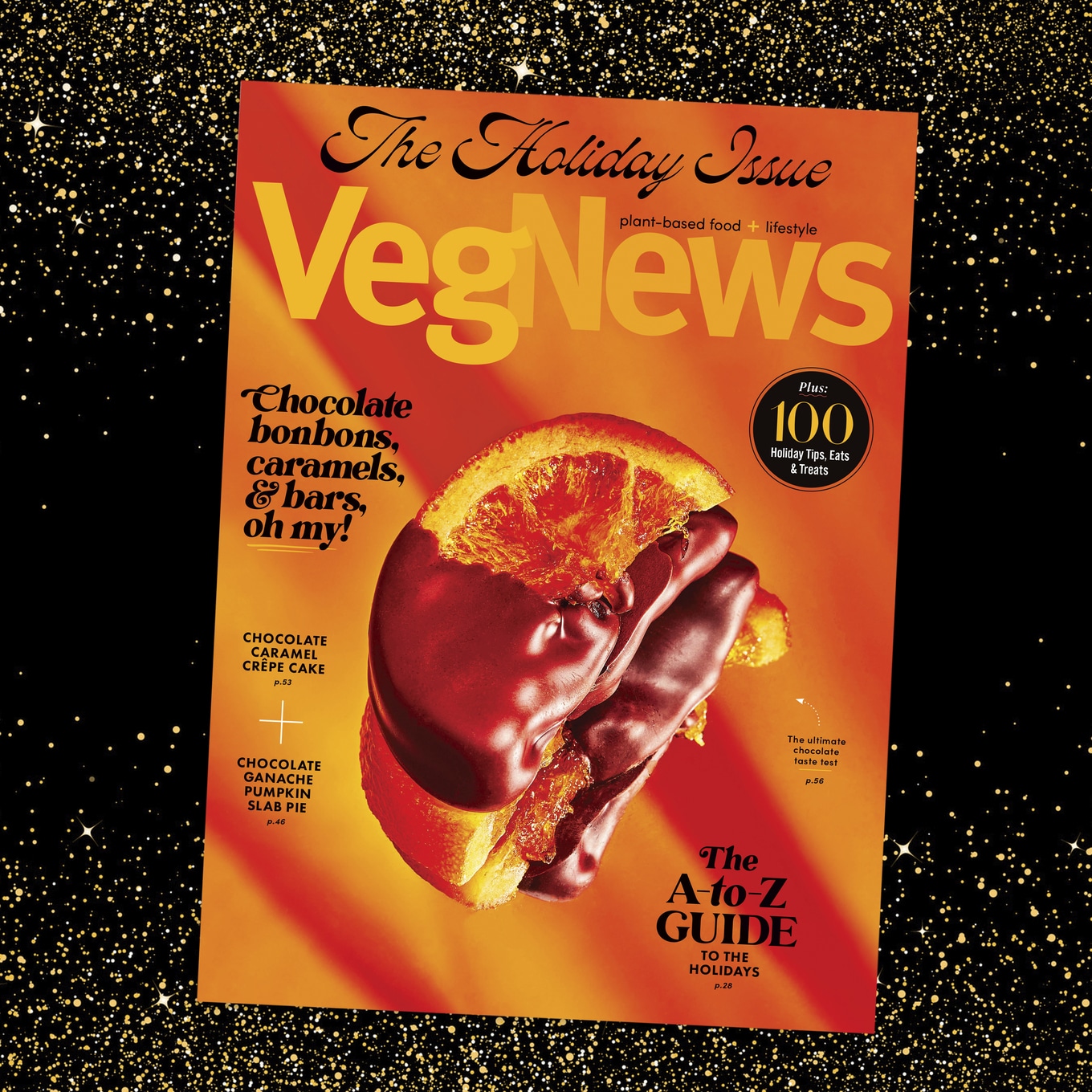 28 VegNews VIP Subscription
If you just read VegNews.com but don't receive the magazine, you're missing out! And you're in luck—we're having a Black Friday Sale, and VIP subscriptions are now just $29 (down from $49). Join yourself or give one as a gift, and receive a subscription to VegNews, a bonus issue, free access to 50+ back issues, automatic entry into all giveaways, a monthly VIP-only newsletter, free downloadable guides, VIP discounts, and more. Sale ends Monday @ midnight!
Shop Now
Beauty and fashion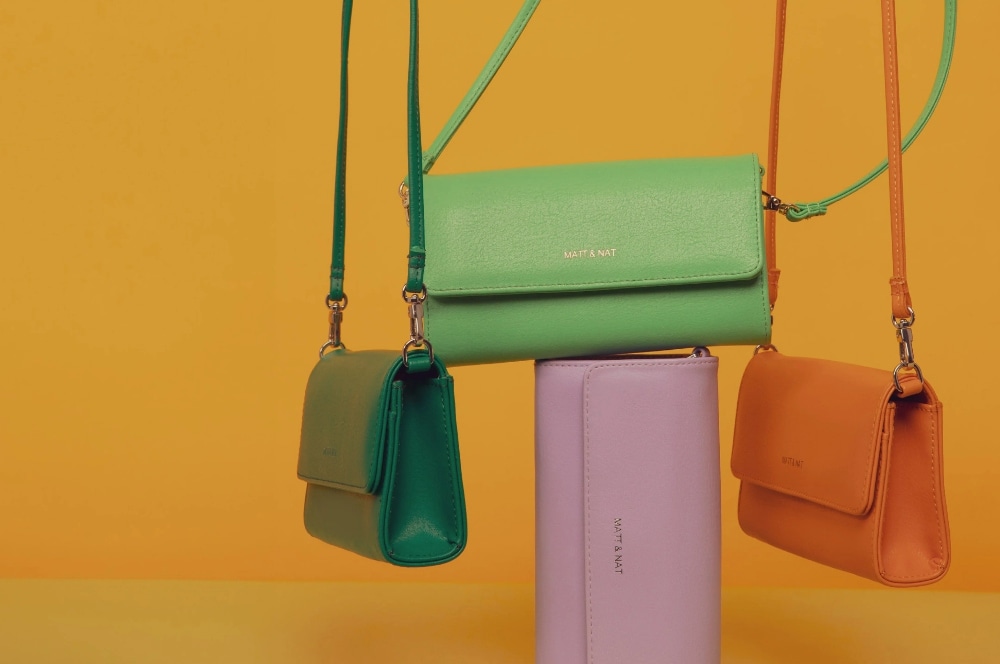 Matt & Nat
29 Matt & Nat Handbags
If you want to treat yourself or one of your loved ones to a new, stylish yet timeless vegan leather bag, then now is absolutely the time. Popular Canadian brand Matt & Nat is offering up to 70 percent off products including crossbody bags, totes, backpacks, and much, much more.
SHOP NOW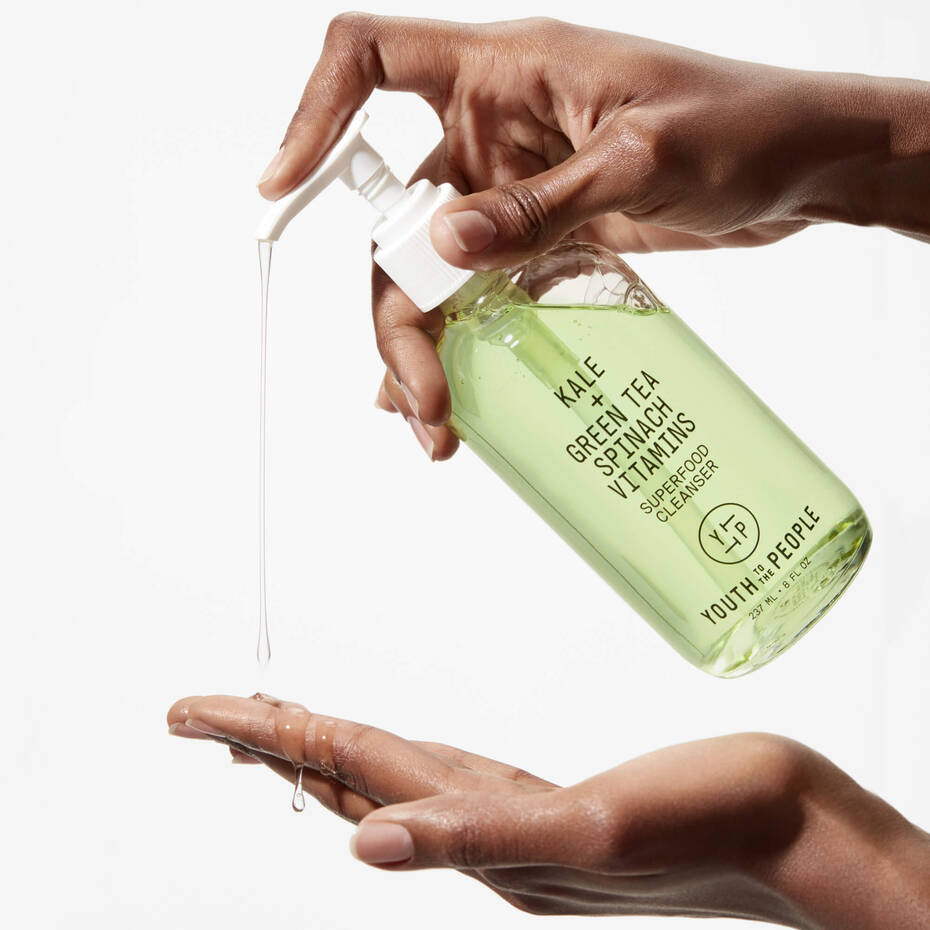 Youth to the People
30 Youth to the People Skincare


Calling all skincare aficionados! This vegan, cruelty-free brand is offering 25 percent off through Sunday, November 26. Stock up on the cult-favorite Superfood Cleanser and other skincare essentials including serums, lotions, and more. Glowing skin, here we come!
Shop Now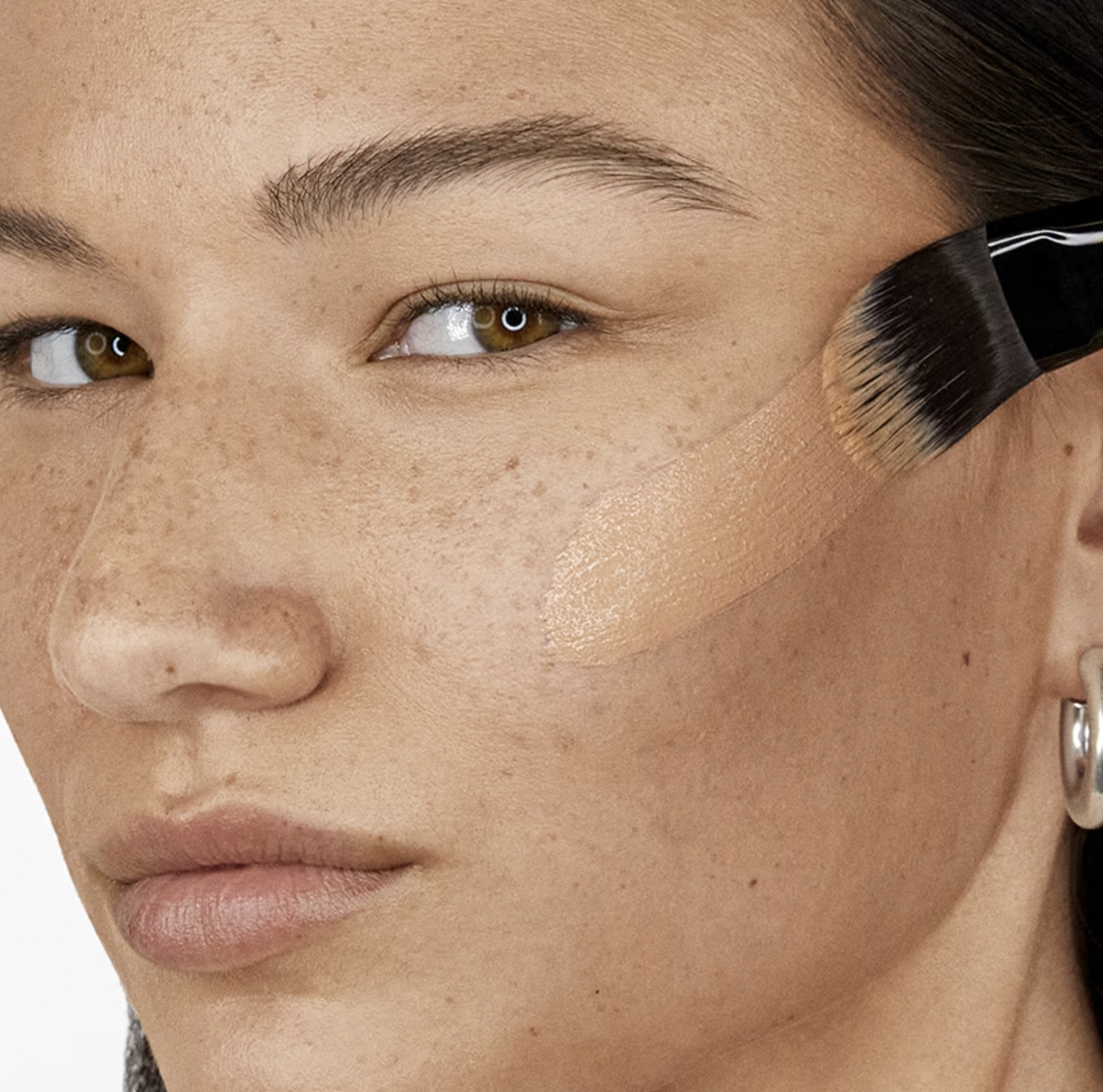 Smashbox
31Smashbox Cosmetics
Cruelty-free cosmetics brand Smashbox is offering 30 percent off sitewide for Black Friday weekend and Cyber Monday, too. The brand isn't totally vegan, but it does offer a wide range of animal-free products including its Always On Skin-Balancing Foundation, Photo Finish Foundation Primer, and Photo Finish Extension Nourishing Lash Primer.
SHOP NOW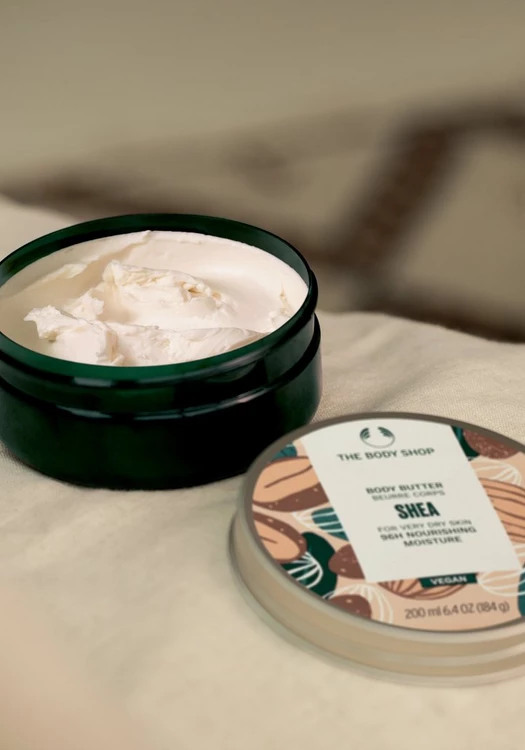 The Body Shop
32The Body Shop Bodycare
Cruelty-free brand The Body Shop is a one-stop shop for self-care, and many of its body care, skincare, and makeup products are vegan-friendly. Right now, it's offering early access to its Black Friday sale, which gives shoppers up to 30 percent off select products, including best-sellers like its Shea Body Butter and Ginger Scalp Care Shampoo. Use code EARLYBLK for early access to deals.
SHOP NOW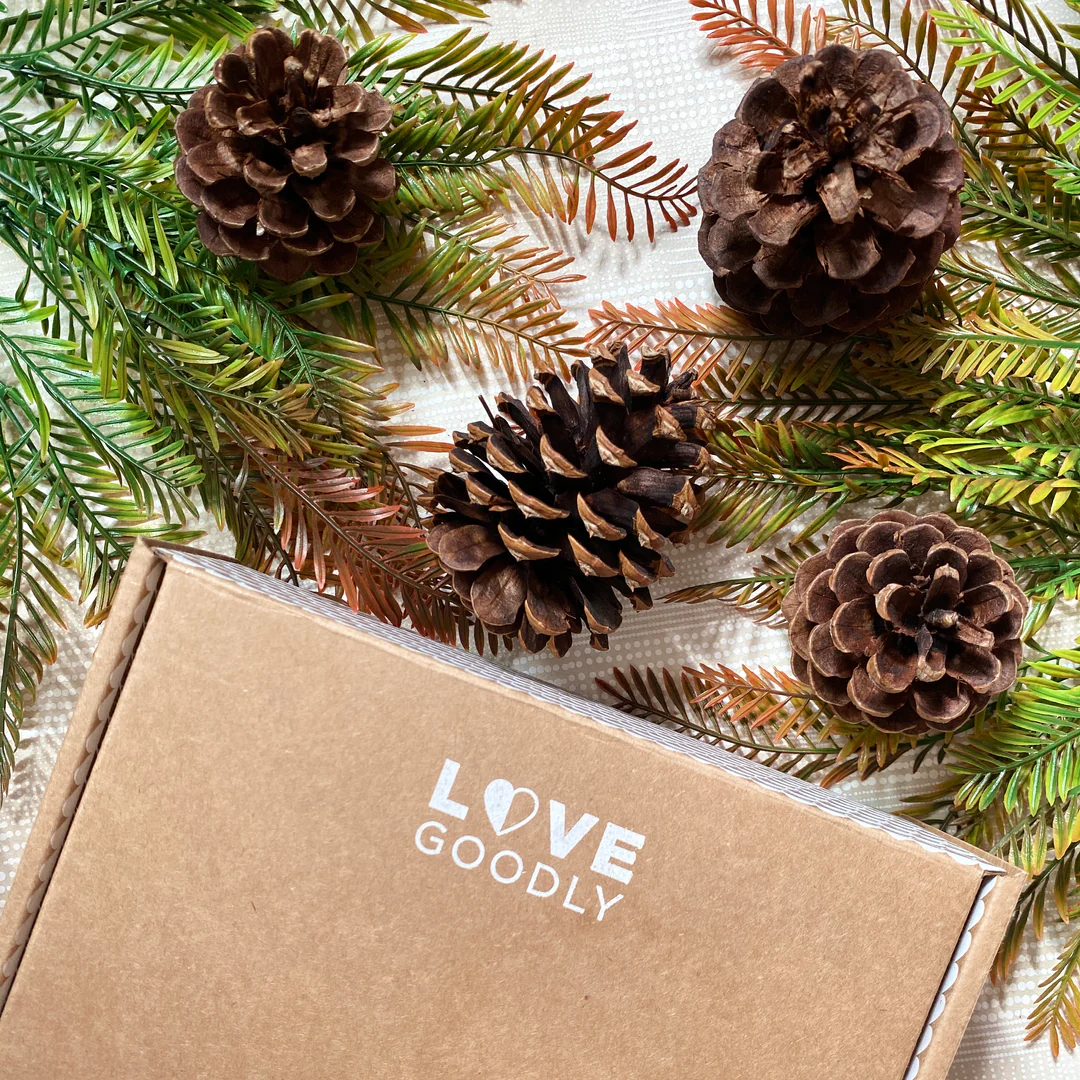 Love Goodly
33 Love Goodly Subscription Box
From luxury beauty boxes to a crate of irresistible vegan snacks, there's a plant-based subscription box with your name on it. One example is Love Goodly, which is currently offering 50 percent off your first four subscription boxes.
SHOP NOW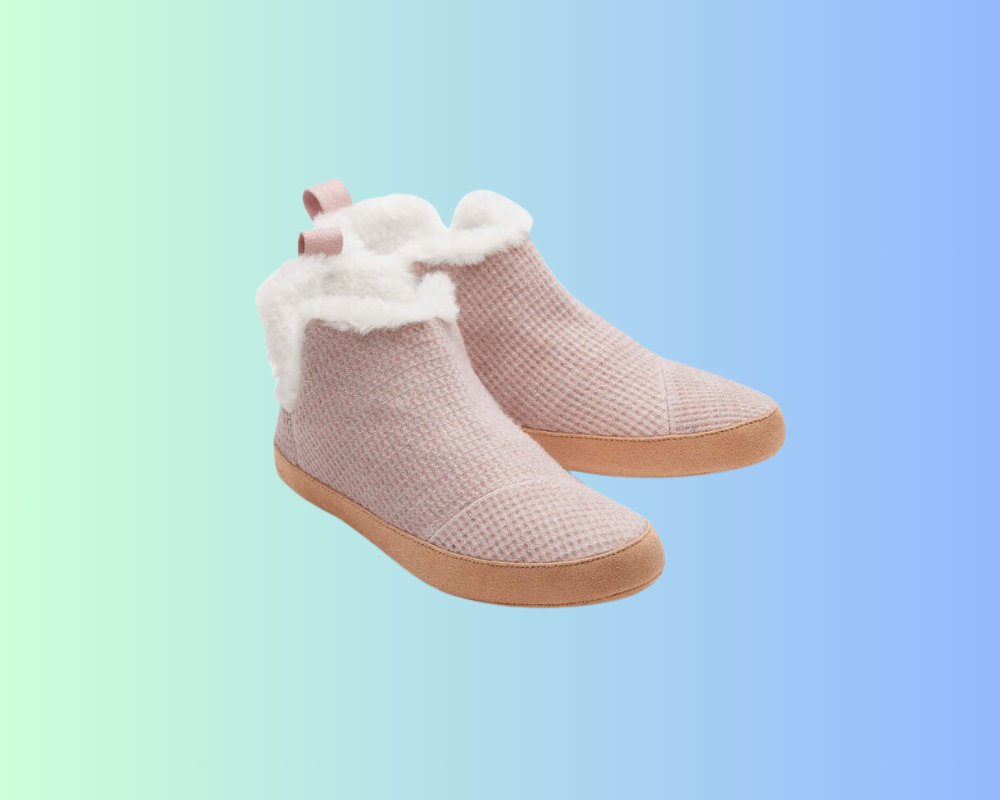 Toms
34 TOMS Shoes
Not all TOMS products are vegan (some are made with leather), but there are plenty of man-made kicks and sunnies during this socially conscious company's sale. Starting now, get 30 percent off of several vegan designs, including Women Lola Pink Metallic Waffle Bootie Slippers and Alpargata Grey Herringbones.
SHOP NOW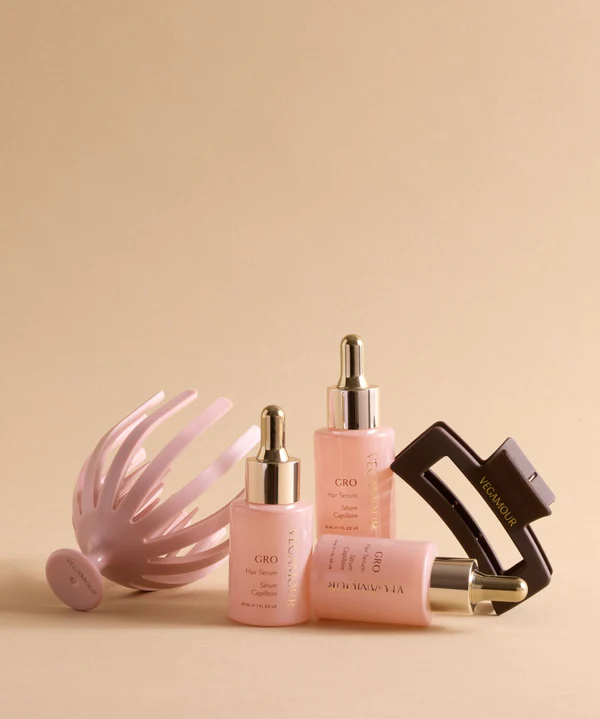 Vegamour
35 Vegamour Haircare
Head to the Vegamour website to cash in on its Black Friday Week Sale, which is already in full swing. The vegan beauty brand is offering $91 off its best-selling Gro Hair Serum Gift Set, for example, which features its signature hair serum, a hair clip, and a scalp scrubber.
Shop Now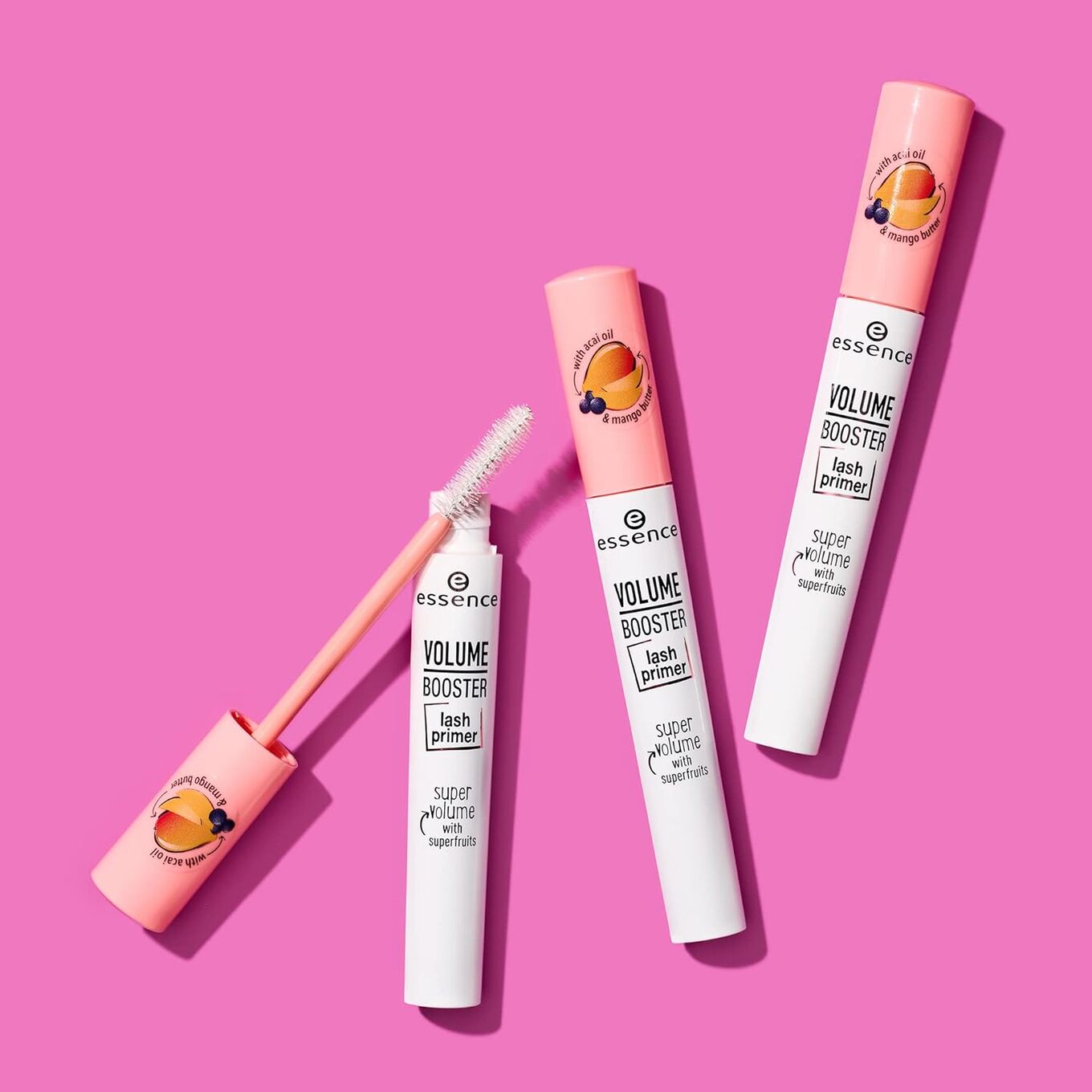 Essence
36 Essence Makeup
Cruelty-free brand Essence Cosmetics isn't 100 percent vegan, but it does offer a number of vegan-friendly products—many of which are included in its Black Friday deals. Bye Bye Panda Eyes Tubing Mascara, for example, is currently 20 percent off, and so is its Volume Booster Lash Primer, which is infused with mango butter and acai oil.
Shop Now
37 Honest Beauty Mascara
Treat yourself to Honest Beauty's bestselling double-sided mascara this Black Friday, which is currently available for $13.30 on Amazon (it was previously $19.99!). Combined with a lash primer, this mascara has been formulated to give you "extreme length + sky high lift."
Shop Now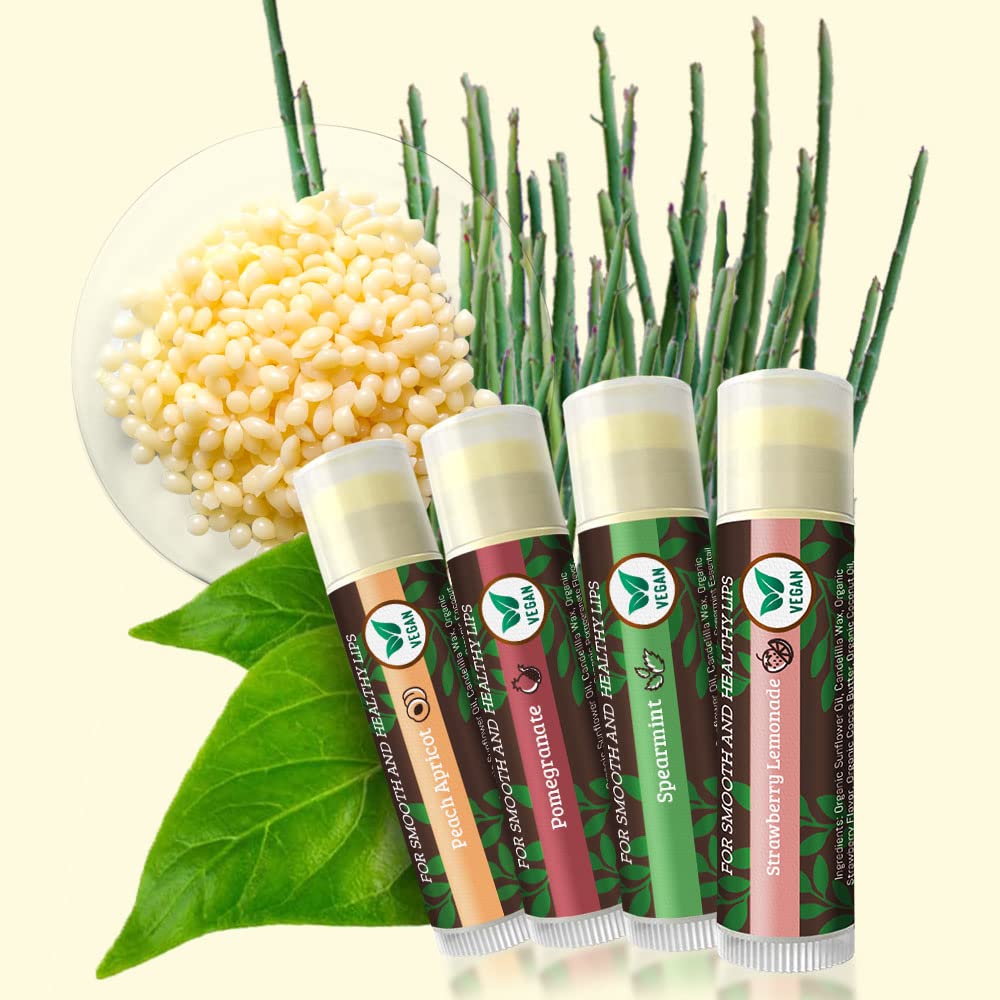 Earth's Daughter
38 Earth's Daughter Beeswax-Free Lip Balm
Sadly, many of the lip balms on the market contain beeswax, which isn't vegan. But this moisturizing, organic balm from Earth's Daughter is totally animal-free. Instead, it's made with natural plant-based ingredients, like cocoa butter and sunflower oil. Order now to save 15 percent on the original price!
Shop Now
Here at VegNews, we live and breathe the vegan lifestyle, and only recommend products we feel make our lives amazing. Occasionally, articles may include shopping links where we might earn a small commission. In no way does this effect the editorial integrity of VegNews.