In the last few years, vegan meat has soared in popularity. In fact, according to some estimates, the market could even hit a value of more than $33 billion by 2031 (it's worth just over $5 billion currently, reports Allied Market Research). Now, it's not out of the ordinary to find plant-based burgers, sausages, nuggets, wings, and more on supermarket shelves and restaurant menus. But, as food technology progresses and innovates, whole cuts of vegan meat are also set to rise in popularity. Yep, that means big juicy slabs of steak, chicken, fish, and more. Just as satisfying as the real deal, only without the animal products.
What is a whole cut of vegan meat?
In the meat industry, pieces of animal flesh that have been separated from the carcass and then sliced into various cuts are referred to as whole cuts. For example, a sirloin steak is a whole cut of beef, and so is a rib or a chuck. But for those who prefer their meat without the health, environmental, and ethical implications that come with animal products, it is possible to still enjoy the same texture and taste of these cuts using only plants.
The eight brands below have used solely vegan ingredients and innovative, cutting-edge technologies (like 3D printing, in some cases) to recreate the experience of eating a whole cut of meat without using any animals. Some have created vegan versions of steak, while others have developed vegan ribs, salmon, and chicken, too. Is your mouth watering yet? Read on to find out more.
Meet the brands making whole cuts of vegan meat and fish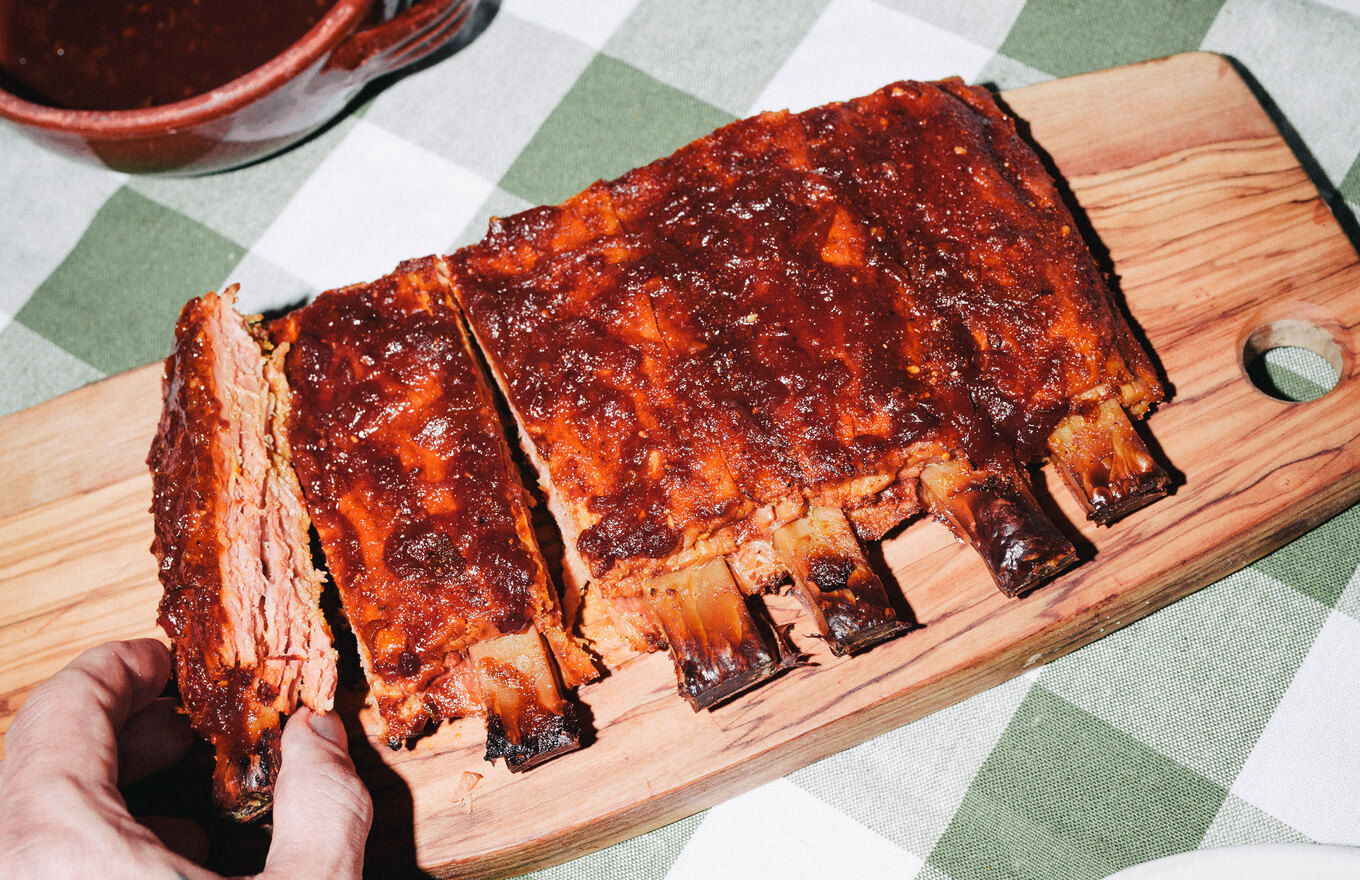 Juicy Marbles
1 Juicy Marbles
The secret to Juicy Marbles' ultra-convincing vegan whole cuts is its "Meat-o-Matic Reverse Grinder™ 9000," which is, essentially, a jokey name for its proprietary technology that layers soy protein into linear fibers. The result is mind-blowingly realistic vegan meat in the form of a plant-based filet mignon, a 1.5-pound tenderloin, and, soon, it will also launch a whole rack of vegan ribs, too.
find it here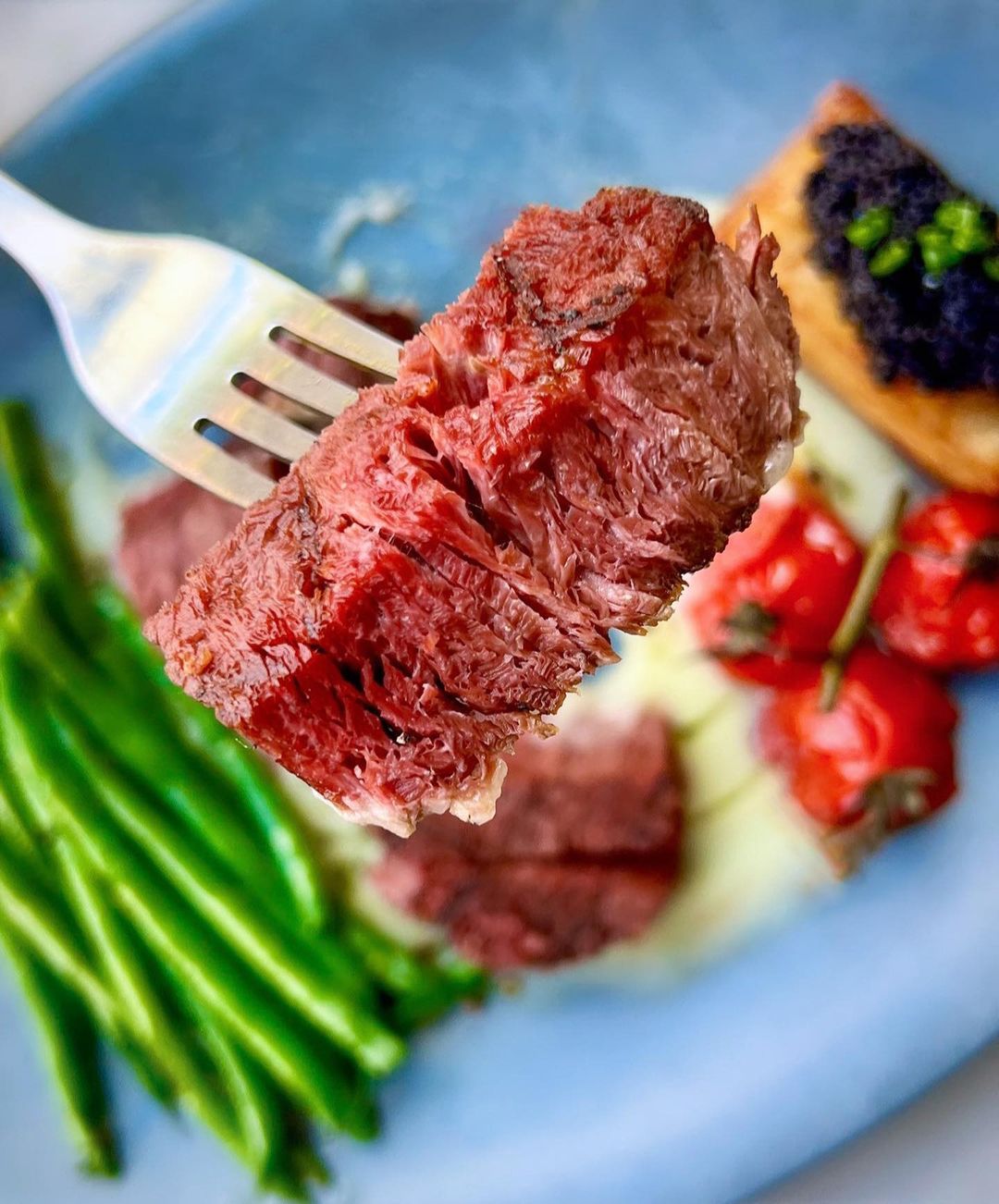 Chunk Foods
2 Chunk Foods
Israeli brand Chunk Foods, which is backed by Robert Downey Jr.'s venture capital firm, uses fermentation to develop juicy slabs of plant-based steak. "It took years of development to refine our product, and it's something we continue to do because we refuse to settle for anything but the absolute best," Amos Golan, Chunk Food's founder, previously told VegNews. "Our steaks have a meaty texture and bite, a juicy mouthfeel, and unmistakable umami flavors." If you want to taste it for yourself, the brand just made its American steakhouse debut at Charley's in Orlando, Florida.
find it here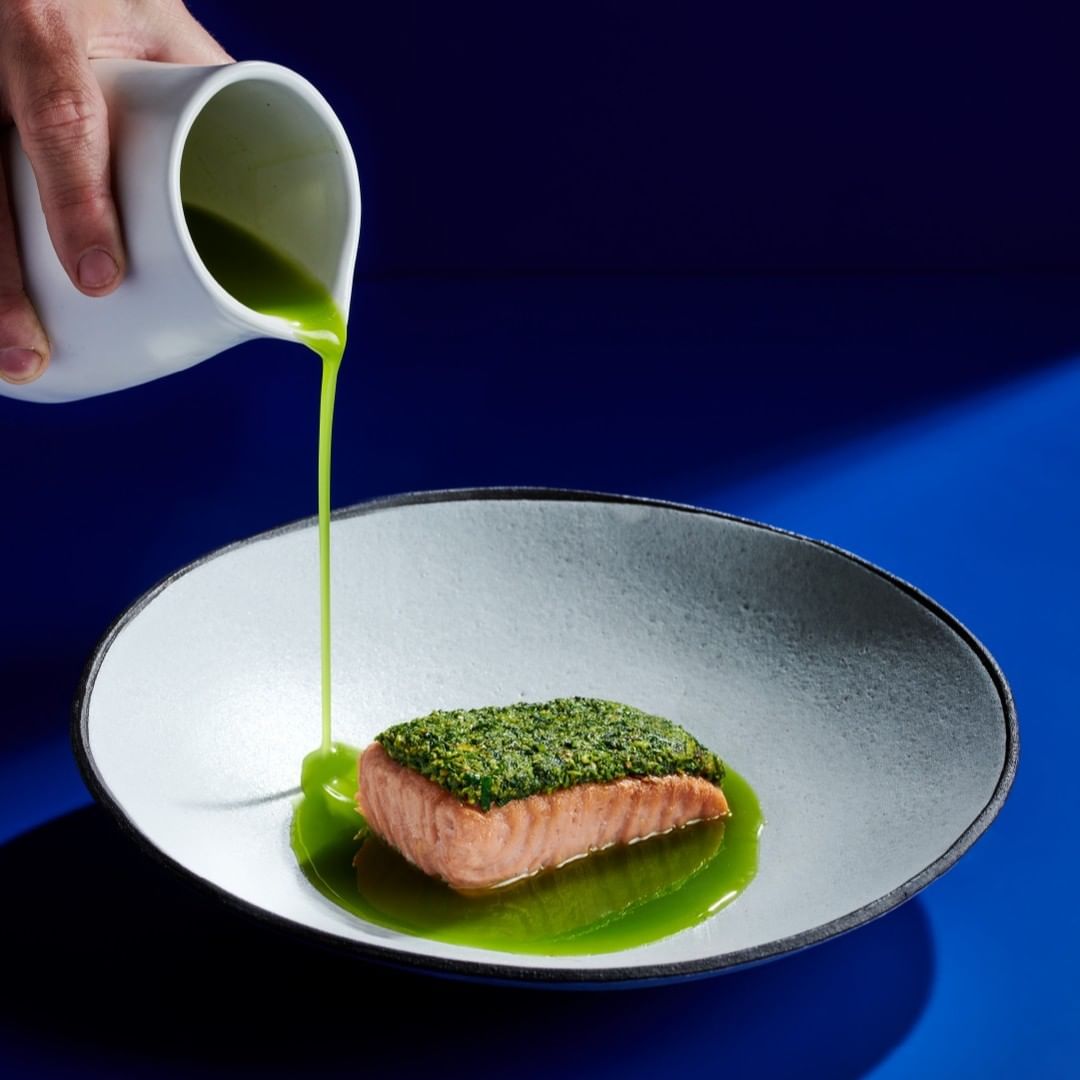 Oshi
3 Oshi
Fish fans need to check out Oshi, another Israeli-based company, which is on a mission to protect the world's oceans from overfishing by providing consumers with deliciously convincing plant-based salmon. "Oshi salmon is a delicious, safer, and more sustainable alternative that will enable consumers to have the same salmon experience, without microplastics, mercury, and harm to the environment," the brand's director of product marketing, Noga Bronsky, previously told VegNews.
find it here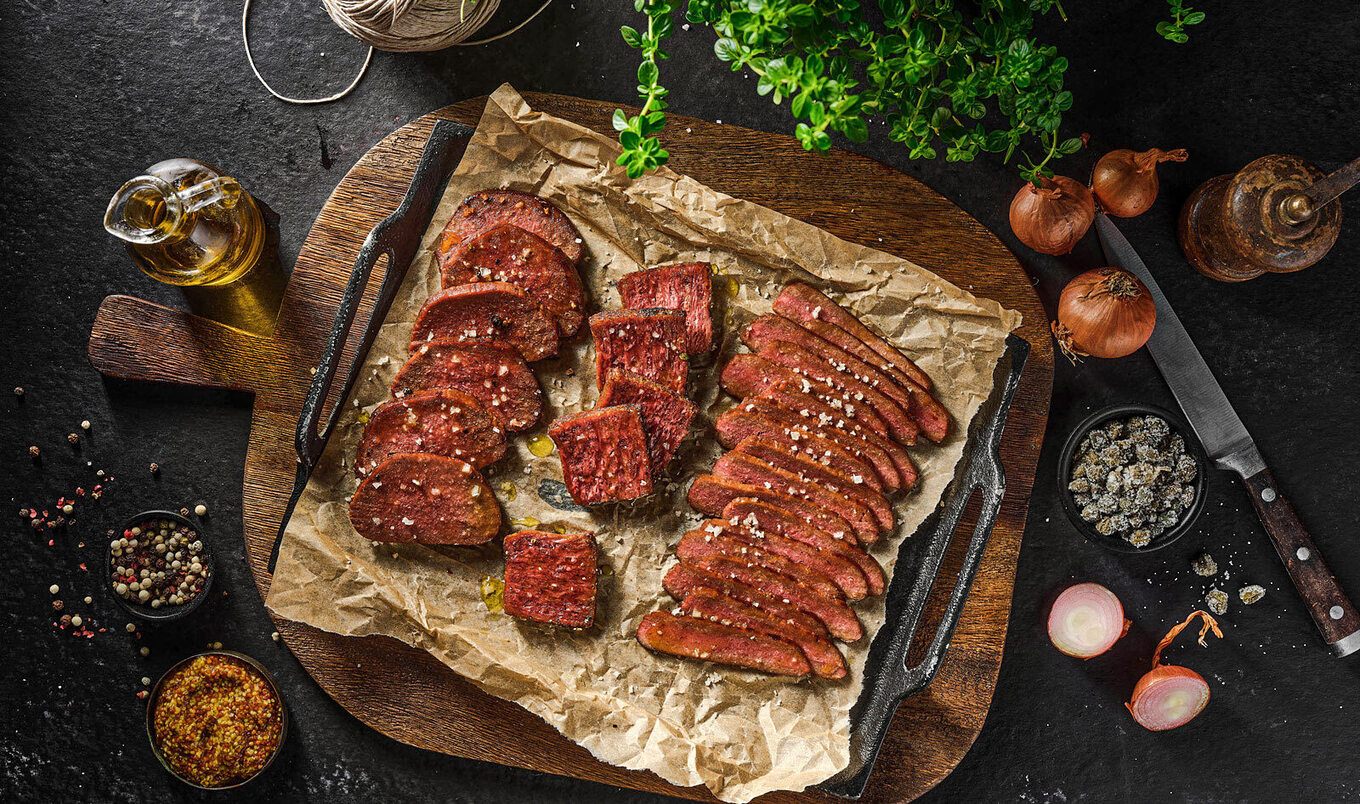 Redefine Meat
4 Redefine Meat
As the name suggests, Redefine Meat is striving to totally transform and redefine center-of-the-plate protein. Using 3D-printing techniques, it has created a tasty portfolio of vegan meats—including tenderloin, beef flank, and striploin—that effectively mimic the taste and texture of real animal whole cuts. Earlier this year, the products became available in 70 new restaurants across Europe.
find it here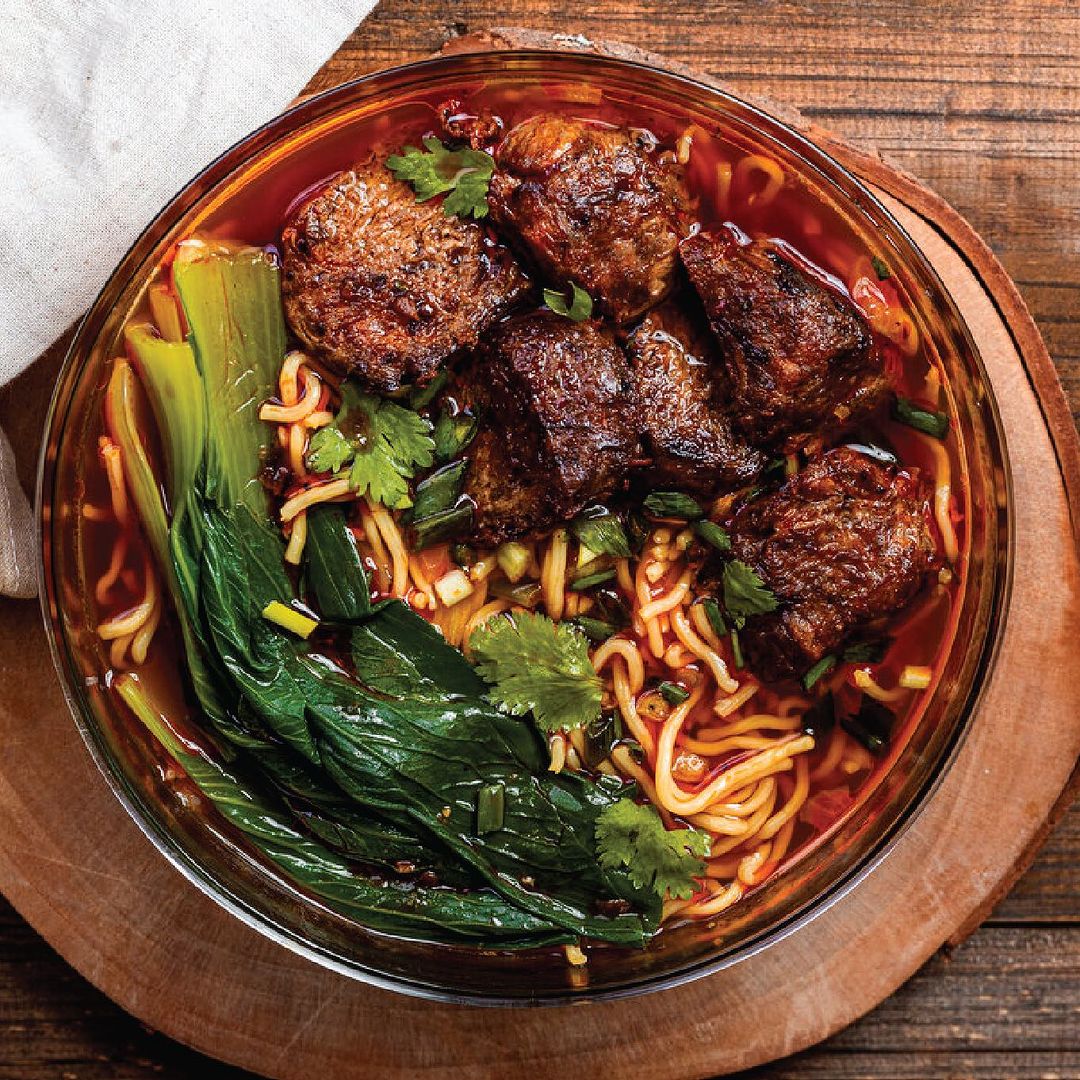 Green Rebel Foods
5 Green Rebel Foods
Indonesian brand Green Rebel Foods launched back in 2020, and since then, it has developed a wide variety of delicious vegan whole cuts using natural, clean-labeled ingredients. Products include Beefless Steak, which is made from shiitake mushrooms, and Chick'n Satay Taichan, which is made with non-GMO soy.
find it here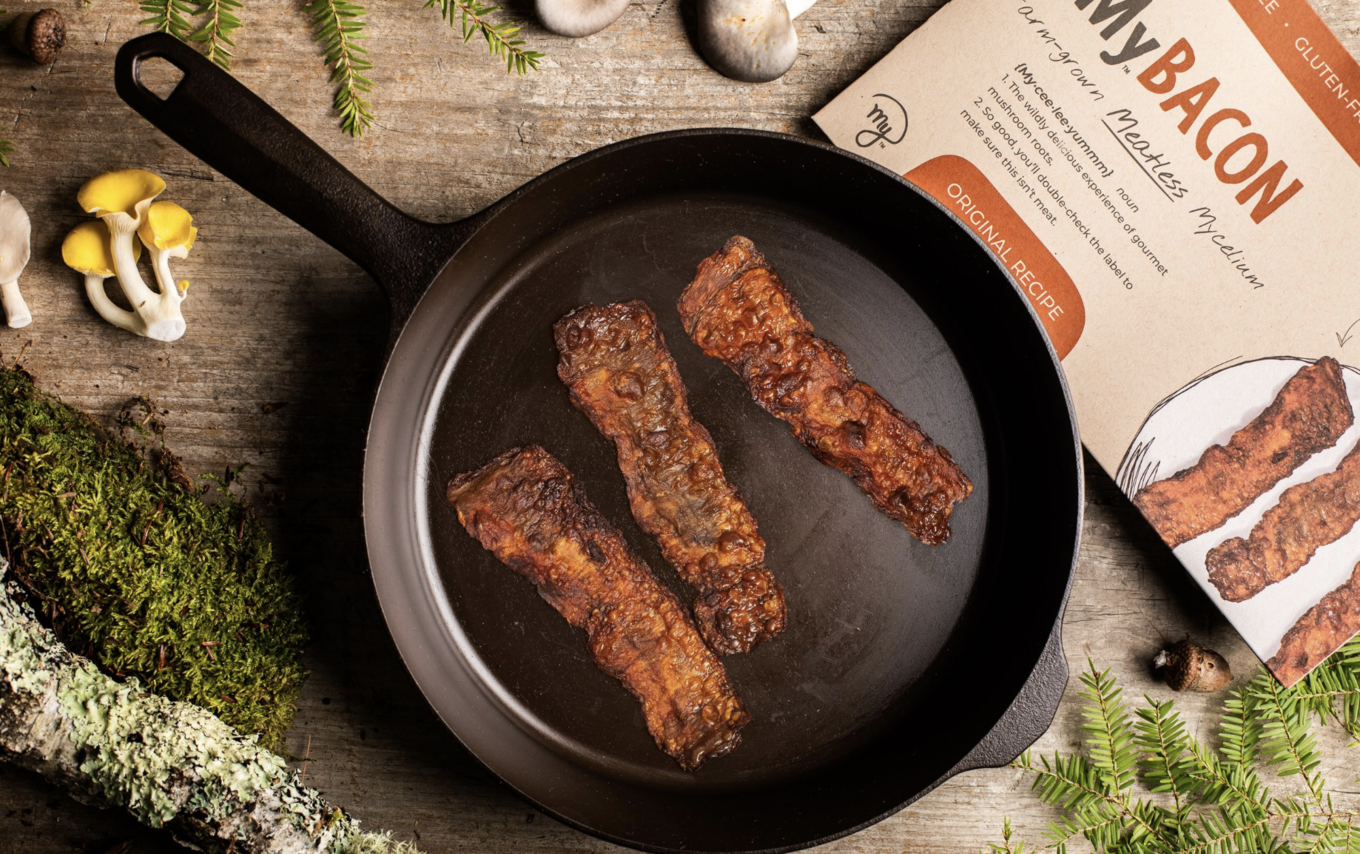 MyForest Foods
6 MyForest Foods
New York brand MyForest Foods relies on mycelium to make its flagship vegan bacon product, which it launched in 2022. "[Bacon] was a trim tab because out of all the whole-cut meats that we made in our first iteration, bacon blew it out of the water in our taste test against existing bacon, plant-based bacon, and just generally, people loved it," CEO Eben Bayer previously told VegNews. The brand also confirmed earlier this year that it would soon be launching into the jerky category with mycelium jerky.
find it here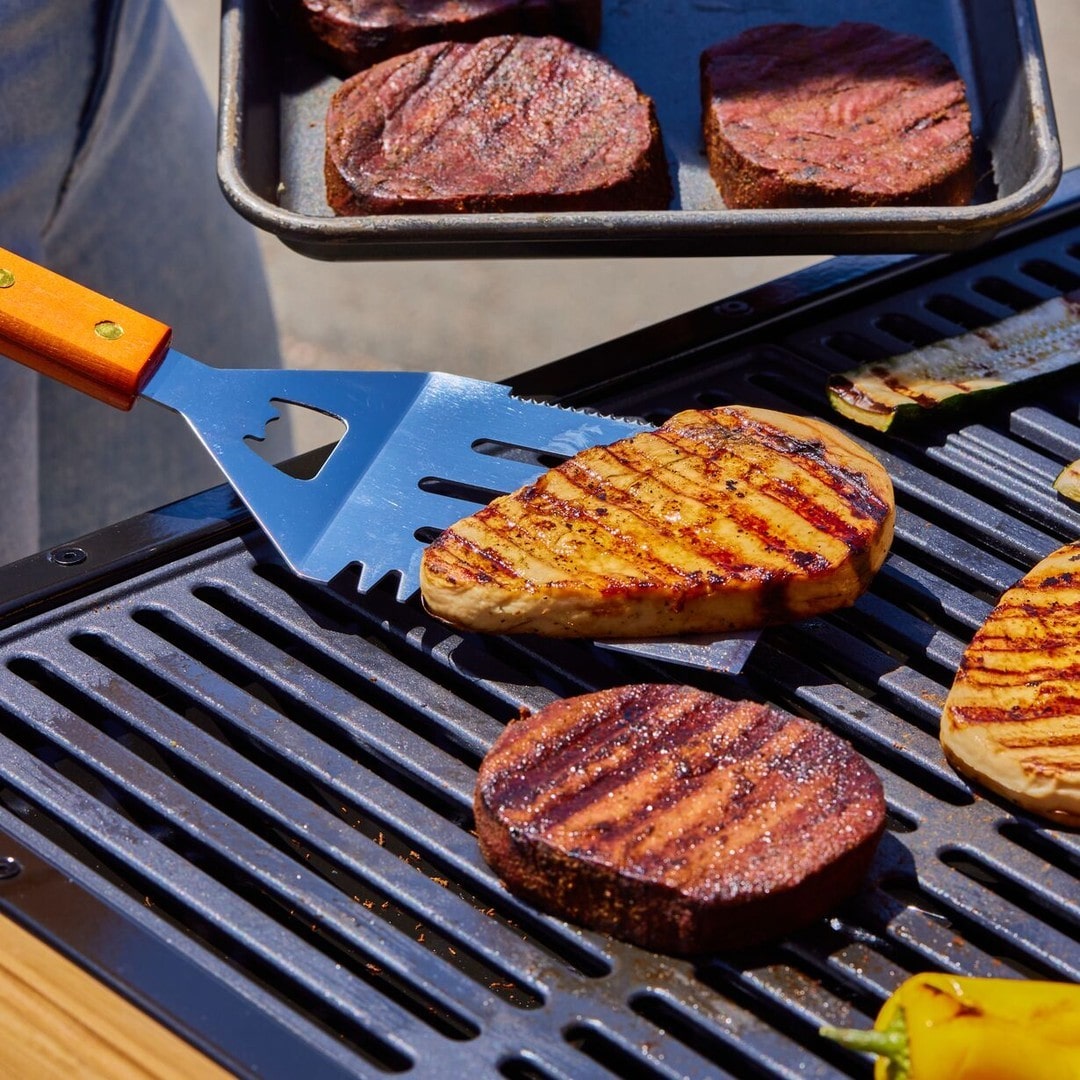 Meati Foods
7 Meati Foods
Similar to MyForest Foods, Meati Foods also makes its vegan whole cuts with mycelium. Right now, the brand has four meaty cutlets in its portfolio: Crispy Cutlet, which is designed to taste just like crispy chicken, Classic Cutlet, Classic Steak, and Carne Asada (a spicy twist on Classic Steak). Earlier this year, the US brand opened an industrial-scale production facility in Colorado, which it nicknamed the "Mega Ranch."
find it here
Novameat
8 Novameat
Spanish startup Novameat also relies on 3D-printing technology, as well as engineering expertise, to create plant-based meats that mimic the "complex structure of myofilaments, myofibrils, fibre, dascicles, and fascia" that are bound together in animal connective tissue. Its product range is continuously expanding and evolving, but right now, it offers alternatives to chicken, beef, and turkey, and pork tenderloin is in development, too.
find it here
For the latest vegan news, read:
Here at VegNews, we live and breathe the vegan lifestyle, and only recommend products we feel make our lives amazing. Occasionally, articles may include shopping links where we might earn a small commission. In no way does this effect the editorial integrity of VegNews.