International fast-food chain KFC made headlines in 2019 when it launched its first-ever plant-based chicken in partnership with Beyond Meat. The limited-time promotion, which featured vegan nuggets and wings, occurred at a single location in Atlanta, and sold out in just five hours.
Despite a larger, limited-time nationwide launch last year, the chain has yet to reintroduce vegan chicken as a permanent menu item in Atlanta or anywhere else in the country. In Atlanta, there's one entrepreneur satisfying cravings for vegan chicken wings.
Last summer, entrepreneur N'namdi Arinze launched Vegan Wangs, Atlanta's first Black-owned, plant-based chicken wing restaurant. "Being raised vegan, I feel, gives me an edge," Arinze tells VegNews. "[I know] how vegan food should taste."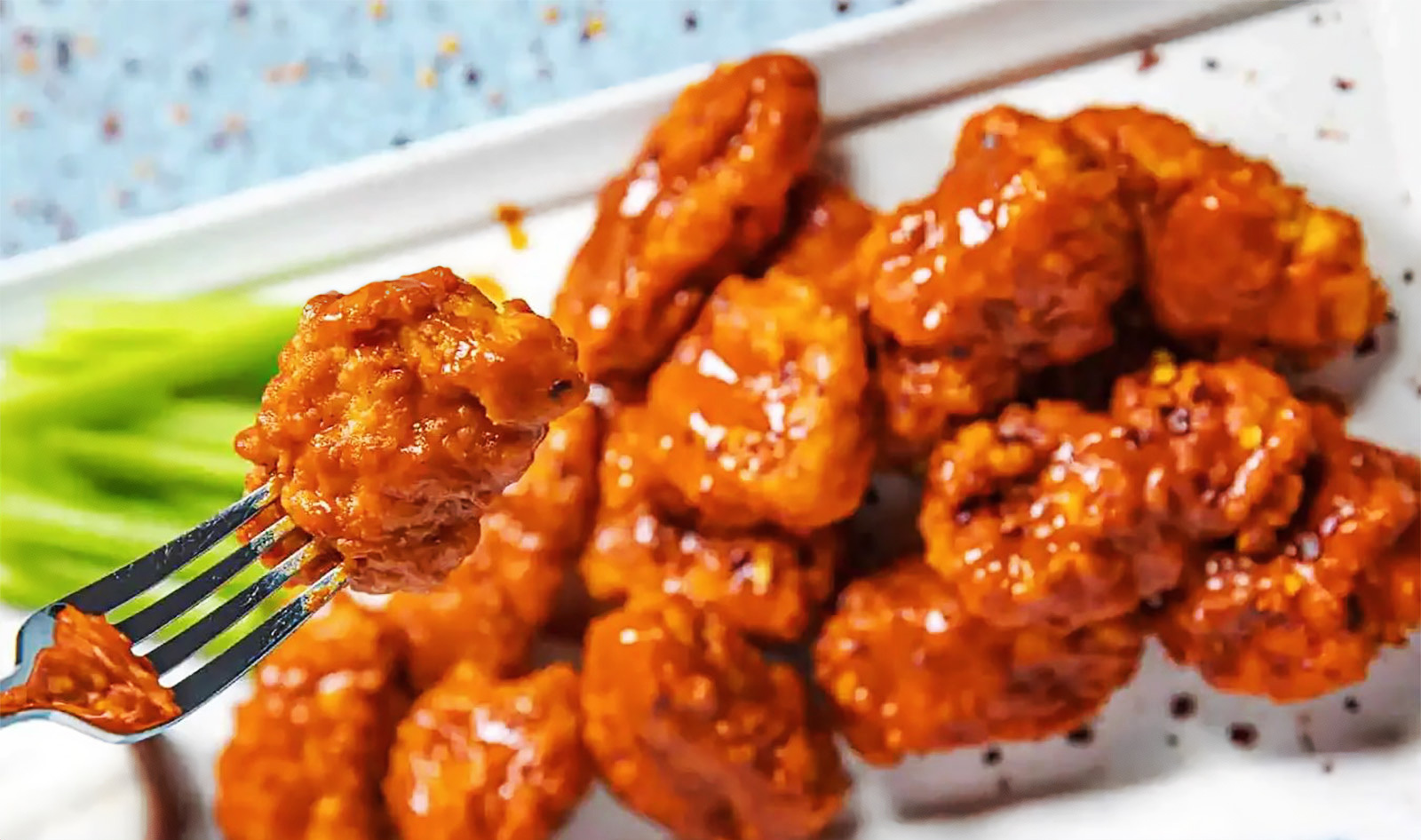 Vegan Wangs
The restaurant, which currently operates inside a ghost kitchen, specializes in vegan, soy-free chicken wings in flavors such as Buffalo, Thai Sweet Chili, Bar-B-Que, Spicy Jerk, and Mango Habanero. Plant-based chicken sandwiches and oyster mushroom chicken fingers are also up for grabs alongside a selection of French fries; salads; and a silky, cashew-based strawberry cheesecake.
Customers can get a taste of Vegan Wangs via food delivery platforms Uber Eats, DoorDash, and Grubhub or by ordering directly through the Vegan Wangs website.
Vegan chicken wings touchdown in Atlanta
After noticing a lack of readily available, soy-free vegan chicken wings, Arinze got to work. The entrepreneur perfected his menu after receiving customer feedback during pop-ups.
"I began doing pop-ups at a popular health food store and juice bar in the West End of Atlanta, which allowed for honest customer feedback," Arinze says. And the response has been consistently positive.
"The response was and has since been very welcoming [and] overwhelming," he says. "We have customers who have ordered twice in one day for consecutive days. I believe chicken wings are one of the items that many vegetarian and vegan converts have not made peace with [having to] give up—that's where Vegan Wangs' timing makes sense."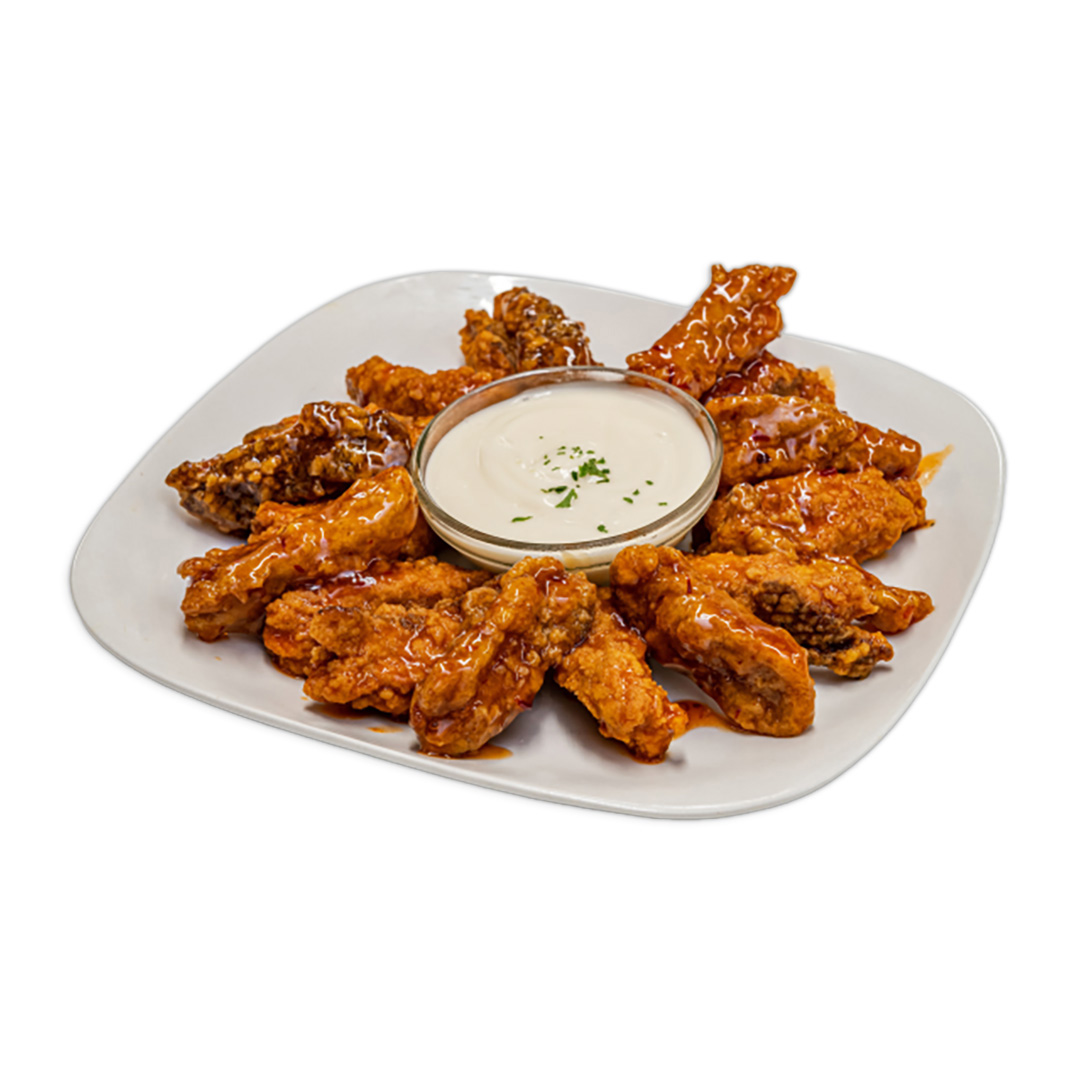 Vegan Wangs
Arinze's vegan upbringing, aside from peaking his classmates' curiosity about his tofu sandwiches come lunchtime, also made him acutely aware of the few establishments catering to plant-based diets and the creativity required in the kitchen. "Being vegan limited the number of establishments I could eat at," Arinze says. "It was all about being creative, which my mom was superb at."
Outside of its ghost kitchen, the restaurant's vegan wings could also be coming to grocery stores and other restaurants in the future as Arinze has his eyes set on expanding into retail and food service. And Arinze is already thinking beyond Atlanta, with a long-term goal to expand to Brooklyn where he lived for three years and has identified it as an ideal market.
Atlanta's vegan food scene
In addition to Vegan Wangs, Atlanta's vegan food scene has grown in recent years with novel businesses. In 2019, Atlantans welcomed Plant Based Pizza—the city's first vegan pizzeria. In 2020, Chi Chi Vegan opened as Atlanta's first plant-based taqueria.
This spring, the city will also welcome its first plant-based creamery. Set to open on March 25, The Creamy Spot will serve dairy-free frozen desserts such as vegan soft serve, ice cream sandwiches, and pints in rotating seasonal favors. Milkshakes and trendy rolled ice cream will also be added to the menu after the creamery is up and running.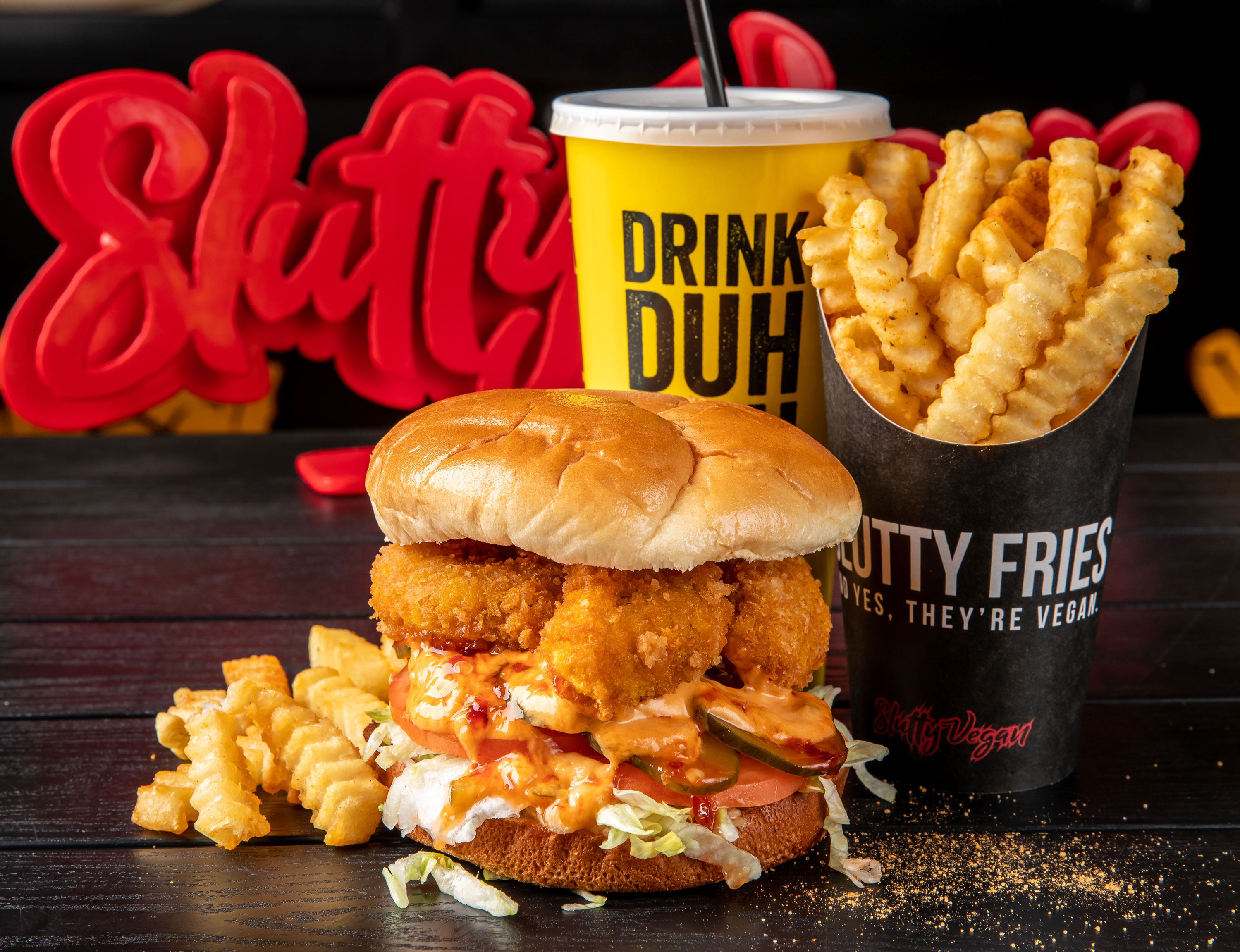 Slutty Vegan
The city's best-known vegan business is Slutty Vegan, which got its start in Atlanta when founder Pinky Cole first opened it as a food truck in 2018. Since then, Cole has expanded the business to new heights.
After opening multiple locations across Georgia and Alabama, Cole brought Slutty Vegan to Brooklyn last fall. And with a $25 million investment raised last summer, there's no slowing down with a Harlem expansion—and its first drive-thru location—already in the works.
All of these vegan businesses are operated by Black Atlantans, who, according to the US Census, comprise 48.2 percent of the city's population and make up the city's largest demographic.
Black Americans, Pew Research found, are also at the forefront of the vegan movement with nearly eight percent of Black Americans identifying as strict vegans or vegetarians compared to just three percent of the general population.
For the latest vegan news, read: