Smoothies help us feel nourished and satiated, but when it's cold enough to turn your drink into a popsicle, they're drastically less appealing. We all tend to gravitate toward more warming meals during the winter months, but there is a way to make your summertime smoothie more appealing when temperatures dip (beyond wearing gloves to drink it). From warming spices to caffeinated add-ins, here are five essential tips to enjoy your smoothie during the most bitterly cold winter days.
Vegan smoothie essentials
Smoothies serve different purposes—some are meal replacements, others post-workout fuel, and sometimes smoothies are pure enjoyment. They can be simple, three-ingredient drinks or complex concoctions of 15-plus add-ins. However, the best smoothies (and by best we mean most sippable) have common components that result in a satisfyingly thick consistency and pleasurable taste.
Frozen produce is a must for flavor-forward smoothies that aren't watered down. This will make up the bulk of your drink. Not only do frozen bananas and/or berries add a natural sweetness, they also help thicken the smoothie without adding ice. If you plan to add greens to the mix, frozen spinach or kale is preferred over fresh for the same reason—you get a thick consistency without watering the beverage down.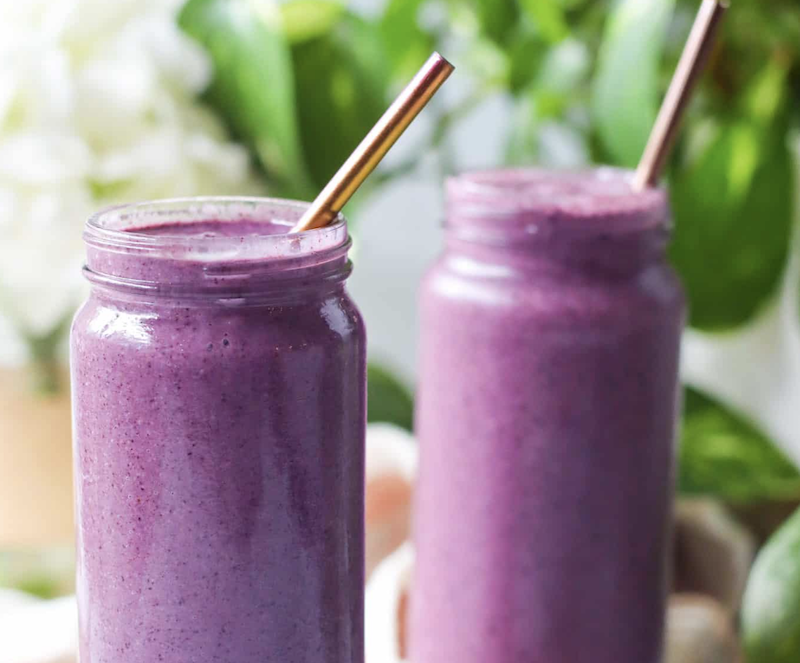 Good Food Baddie
A binder is another commonality amongst the best smoothies. This can be dried oats, nut or seed butter, ground flaxseeds, or raw nuts—essentially, a binder helps add heft and sometimes additional flavor to the mix. By way of nutrition, these binders also contribute healthy fats, fiber, protein, and in the case of flaxseeds, omega-3s.
Finally, a liquid is needed to transform your smoothie into something you can actually sip. You don't need much; just a few tablespoons will suffice depending on the volume of your drink and the water content of the produce. In lieu of water, we recommend a liquid with substance, be it neutral cashew milk or protein-packed soy milk. The one exception to this rule is coconut water—it's great for tropical drinks made with pineapple, orange, or mango. Unless you're craving additional sweetness, fruit juice isn't necessary—you've already got the whole-food version by way of frozen fruit.
A solid smoothie often contains additional flavoring or nutritional elements—from anti-inflammatory spices to rich cacao—but frozen produce, a binder, and a liquid make up the base of a great morning meal or sippable snack.
5 ways to warm up winter smoothies
A hot smoothie sounds about as appealing as a hot salad, but we don't mean warm up in the literal sense. Here are a few tips to make that chilled beverage more appetizing in the colder months.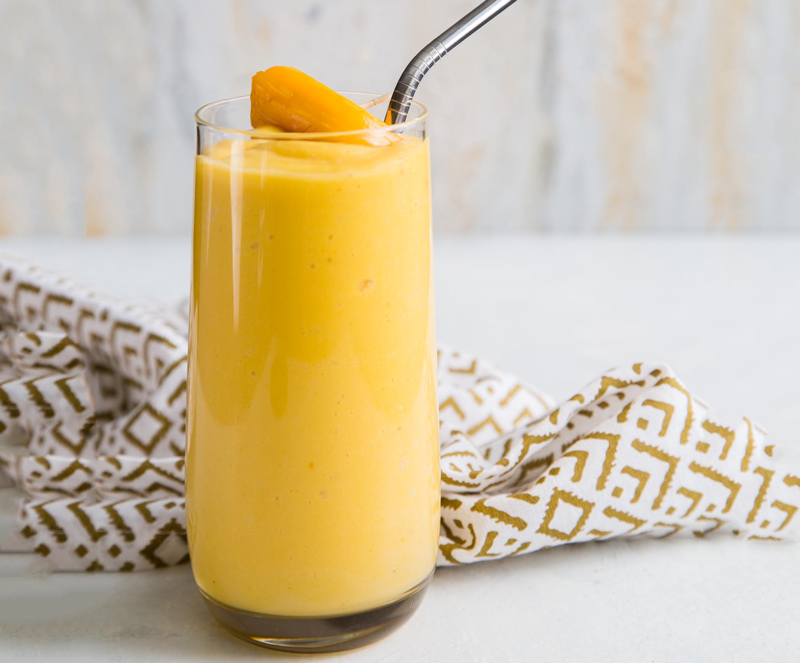 The Little Epicurean
1 Stock up on frozen summer fruit
Yes, in most US supermarkets, you can find strawberries in February, but that doesn't mean they'll taste good. To enjoy summer produce that actually tastes how it should (sweet opposed to bland), find the frozen aisle. Frozen fruit is harvested at its peak then flash-frozen to maintain its flavor. Strawberries, blueberries, raspberries, mango, pineapple, and bananas are all great frozen section finds. As a bonus, this frozen fruit will thicken your smoothie without watering it down with ice.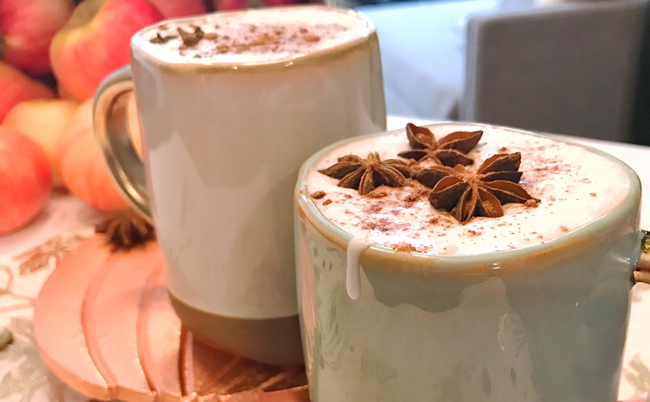 ARIX
2 Add seasonal spices
Dried spices are terrific for adding subtle heat notes to a chilled beverage, and many of these provide nutritional benefits as well. Turmeric and cinnamon are anti-inflammatory, and a hefty pinch of the latter tastes oh so nice in a banana and nut butter blend. Chai spice seasoning—a mixture of ginger, nutmeg, allspice, cinnamon, cloves, and cardamom—is delicious in a green or matcha tea smoothie with a little almond milk and a drizzle of maple syrup. Nutmeg works well with a pumpkin or fruity green smoothie, and even savory spices like cayenne have their place. Add a pinch of this spicy red powder to a cocoa-based beverage for a bit of a Mexican hot chocolate vibe.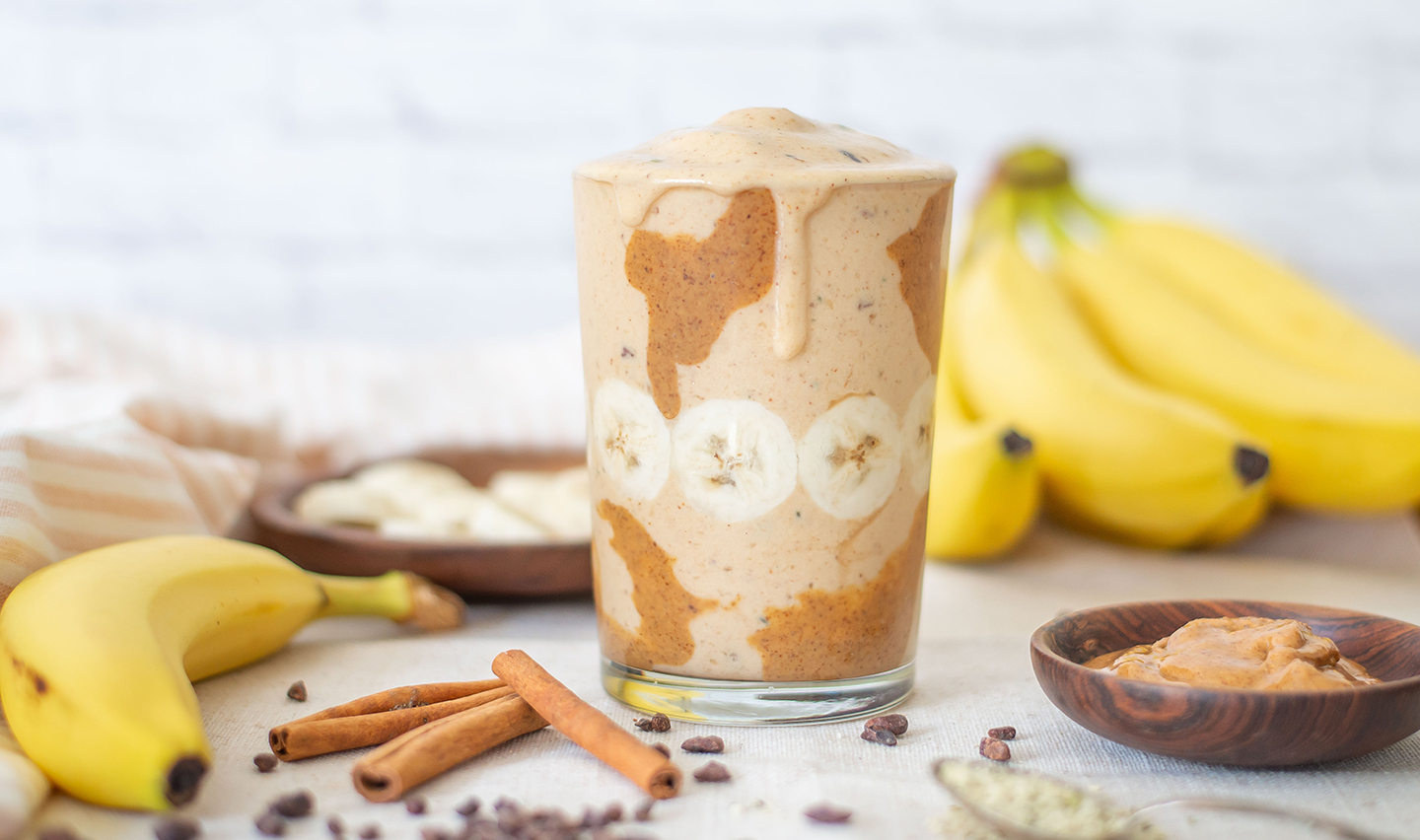 Riley Yahr
3 Combine caffeine with your morning meal
Some of us need more than fresh produce to power our day, and that's when we skip the almond milk and use straight cold brew to liquify our smoothies. Take note: coffee pairs best with banana, spices, coconut, and cacao, so pour with discretion. If you're in the mood for something green or tropical, try adding matcha mix to better complement the flavors.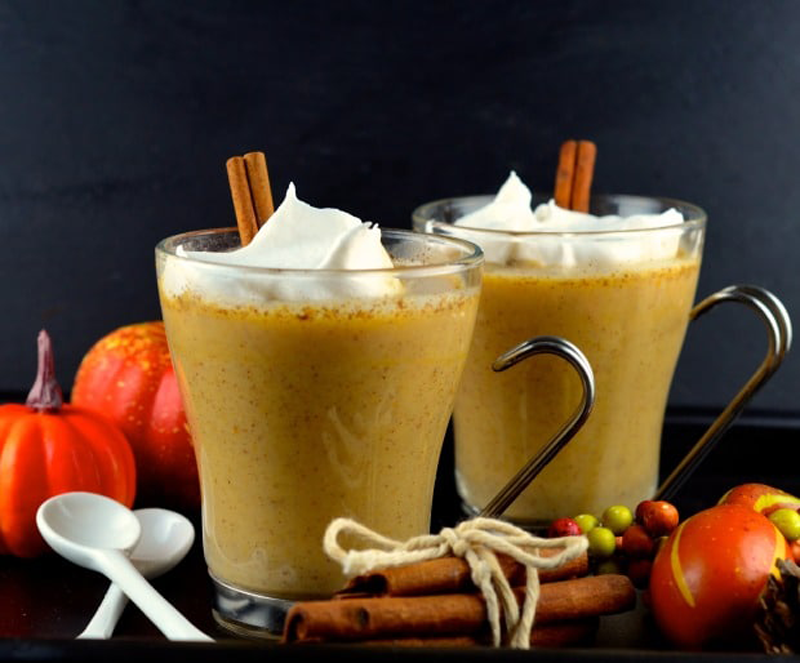 4 Let pumpkin live on
The PSL and all copycat iterations may be gone for the season, but you can still find pumpkin purée at most stores. This squash provides a bounty of nutrients and fiber (without a caloric heft) to your smoothie as well as some thickening power. If you have time to plan ahead, you can freeze the purée in an ice cube tray and drop a few blocks into your blender as needed, and therefore, avoid that awkward bit that's always leftover in the can (what do you do with half a can of pumpkin, anyway?). Try this filling, almost dessert-like pumpkin spice smoothie for some sweet inspiration.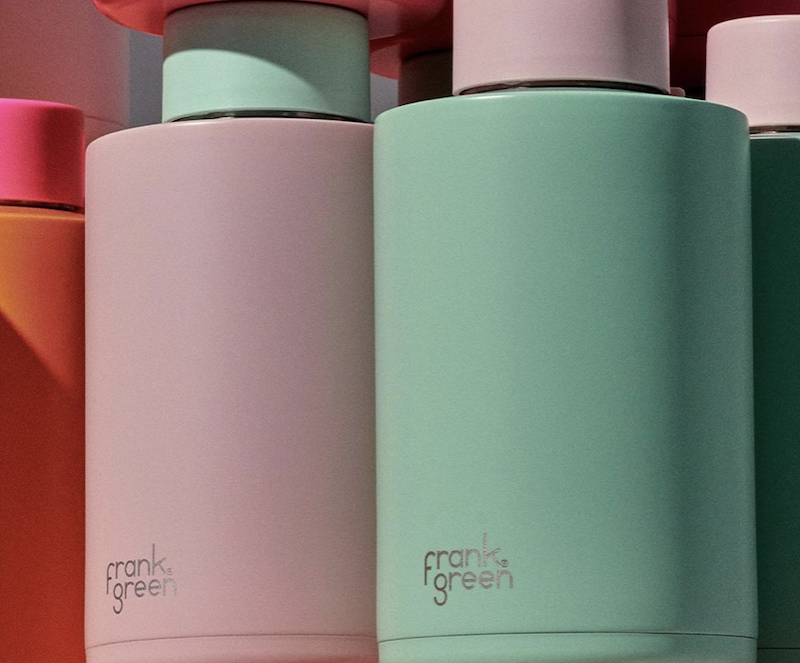 Frank Green
5 Treat yourself with a statement cup
A few years ago, Swell bottles and Swell knock offs were practically a fashion statement. Now, The Cup has taken over. You've likely seen those enormous, 24-ounce handled cups with built-in straws at tchotchke stores—you know, the kind that sell succulents, jewelry, and candles. The beauty of these cups—beyond pure aesthetics—is that they are airtight and insulated, meaning your smoothie will stay cold without frosting over your fingers. A word of advice: add the cleaning brush to your cart when you purchase your cup; you'll need it upon first use.
Brooke Chaplan is a freelance writer and blogger who loves a great smoothie mix-in.
For more vegan smoothie recipes, read: