Unless you've been hiding from the internet over the last few weeks, you're probably already aware of Barbie fever. Greta Gerwig's much-anticipated telling of the world-famous blonde doll and "just Ken" finally hit the screens on July 21, and now, in the understatement of the year, everyone is obsessed.
One of the best ways to mark the occasion? It is, of course, to wear pink, think pink, breathe pink, and even eat pink. If you're having a pre- or post-watch celebration, you need a pick-me-up in the middle of your Barbenheimer viewing, or you just fancy getting in the spirit with some aesthetically pleasing food, we've gathered some of our favorite vegan pink recipes below. So, come on Barbies, let's party!
How to watch 'Barbie'
As mentioned above, Barbie has been in movie theaters since July 21 and is likely to stay there for several weeks if the current level of demand is anything to go by. Despite stiff competition from Oppenheimer, the movie has already made history, racking up $377 million at the box office in its first weekend—the highest amount ever for a film directed by a woman.
Right now, it's not confirmed when Barbie will be available to watch from home, but we know it will be released exclusively on HBO Max's streaming platform first. But while you wait, you can keep the Barbie vibes going with plenty of deliciously pink vegan food.
10 pink vegan recipes to celebrate 'Barbie'
Shanika Graham-White
1 Funfetti Birthday Cake With Strawberry Buttercream
Rainbow sprinkles, sweet, juicy strawberries, and fluffy buttercream come together to make the ultimate celebration cake, whether it's for Barbie, your birthday, or just because you feel like it. For extra indulgence, serve with a side of your favorite ice cream, too.
Get the recipe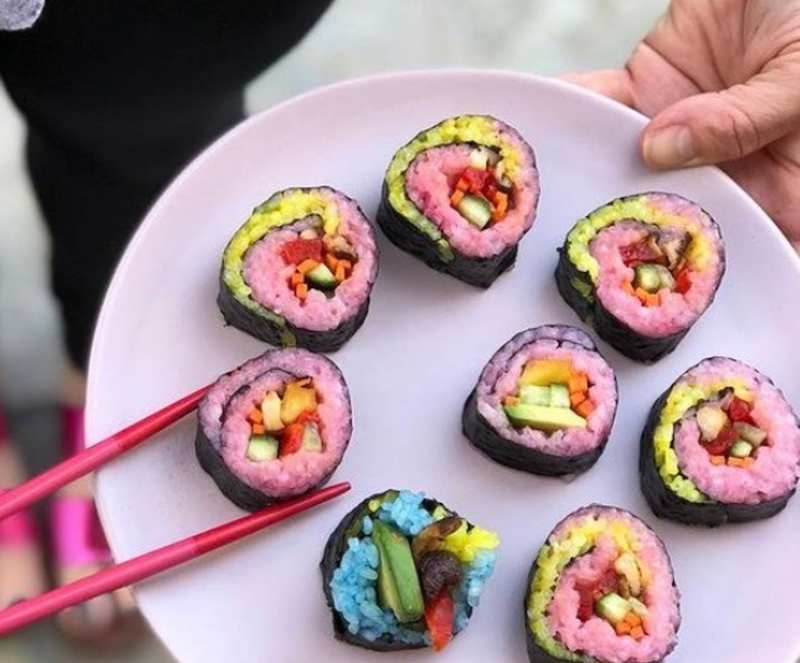 Spork Foods
2 Sushi Rolls With Creamy Ginger-Tamari Sauce
Sushi fans will love these tasty rolls, which are bright pink thanks to the beets. For the filling, you can choose any number of your favorite vegetables, but this recipe calls for avocado, bell peppers, carrots, and cucumber. Plus, for extra protein and delicious flavor, don't miss out on the teriyaki tofu.
Get the recipe
3 Pink Beet Hummus
This beet hummus might just be the pinkest dip we've ever seen, making it the perfect choice for when Barbie hits streaming and you can watch and relax at home with a big bag of crunchy chips. It's vibrant, it's creamy, and most importantly, it's delicious. Just make sure you make enough, or else it's guaranteed to be gone in a few seconds flat.
Get the recipe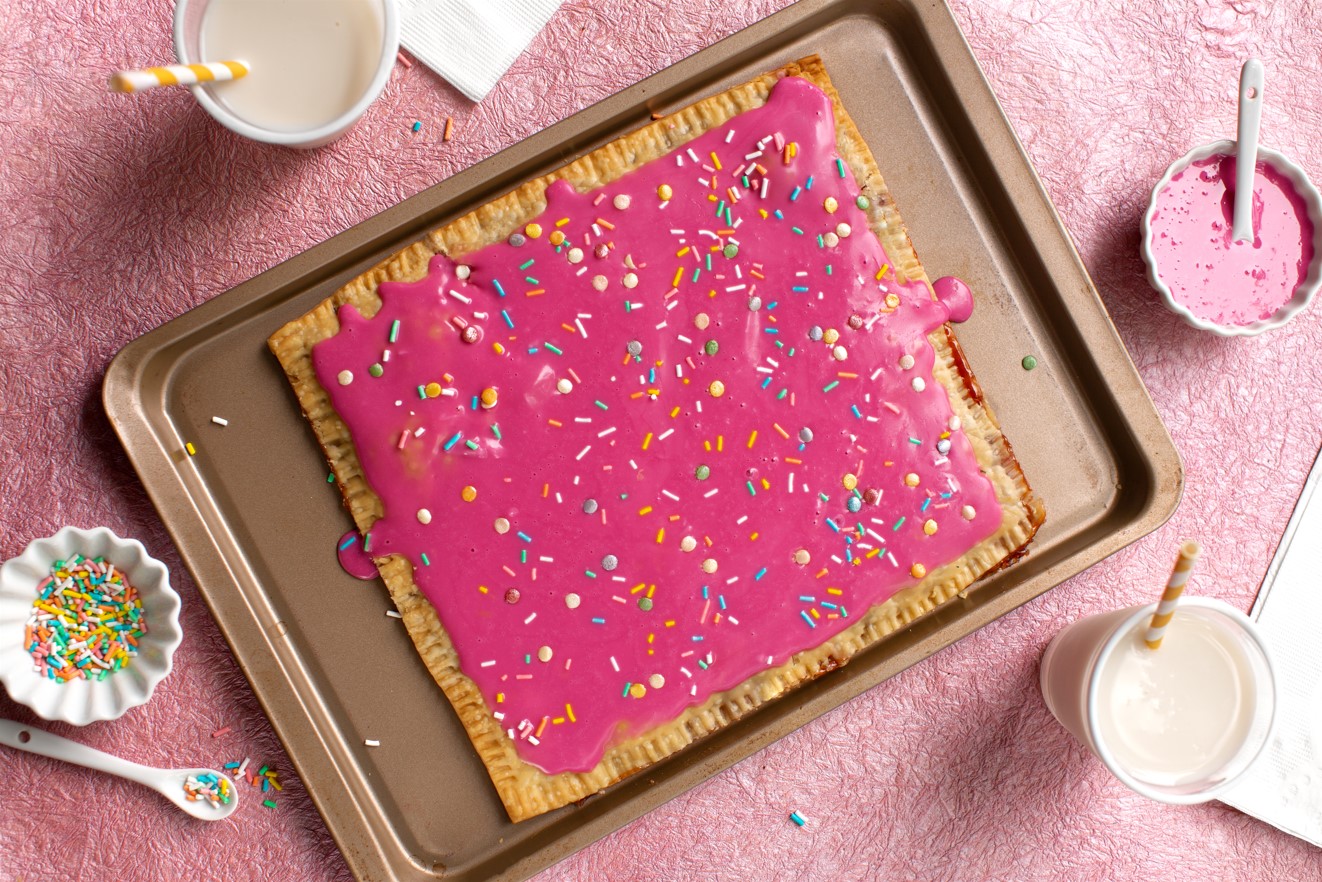 Hannah Kaminsky
4 Super-Sized Fruity Pop-Tart
Just like Barbie dolls, pop tarts invoke a major sense of nostalgia. Recapture your childhood by making this giant, gooey Pop-Tart, which is, of course, iced with bright, bold pink icing (again, the vibrant color is all thanks to beets).
Get the recipe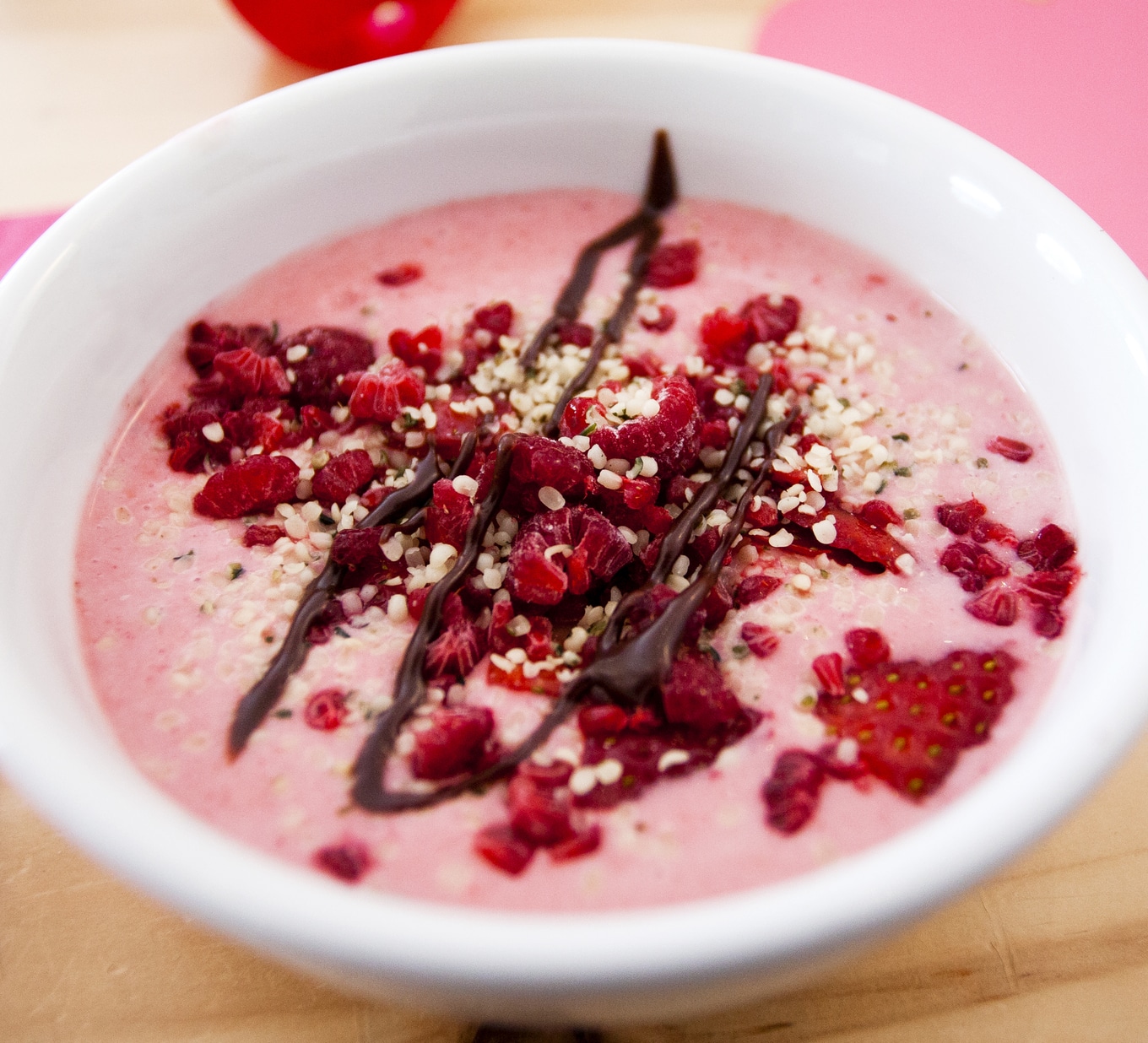 Amy Angelo
5 Chocolate-Covered Strawberry Smoothie Bowl
Liven up breakfast time with this creamy, pink, nutritious smoothie bowl. It features vegan yogurt, frozen strawberries, maple syrup, banana, and an indulgent raw chocolate sauce—so you can live out your childhood dreams and have chocolate for breakfast.
Get the recipe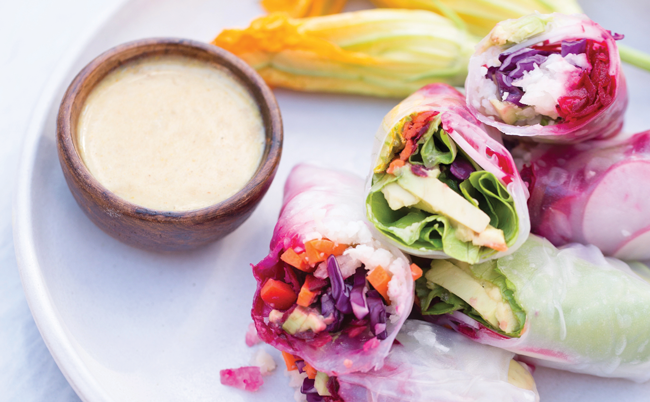 Alexa Gray
6 Rainbow Spring Rolls
These colorful spring rolls make a great appetizer or fun lunchtime treat, especially when they're combined with nama shoyu dipping sauce. Fill them with your favorite vegetables, but if you want that vibrant pink hue, don't skip out on the beets.
Get the recipe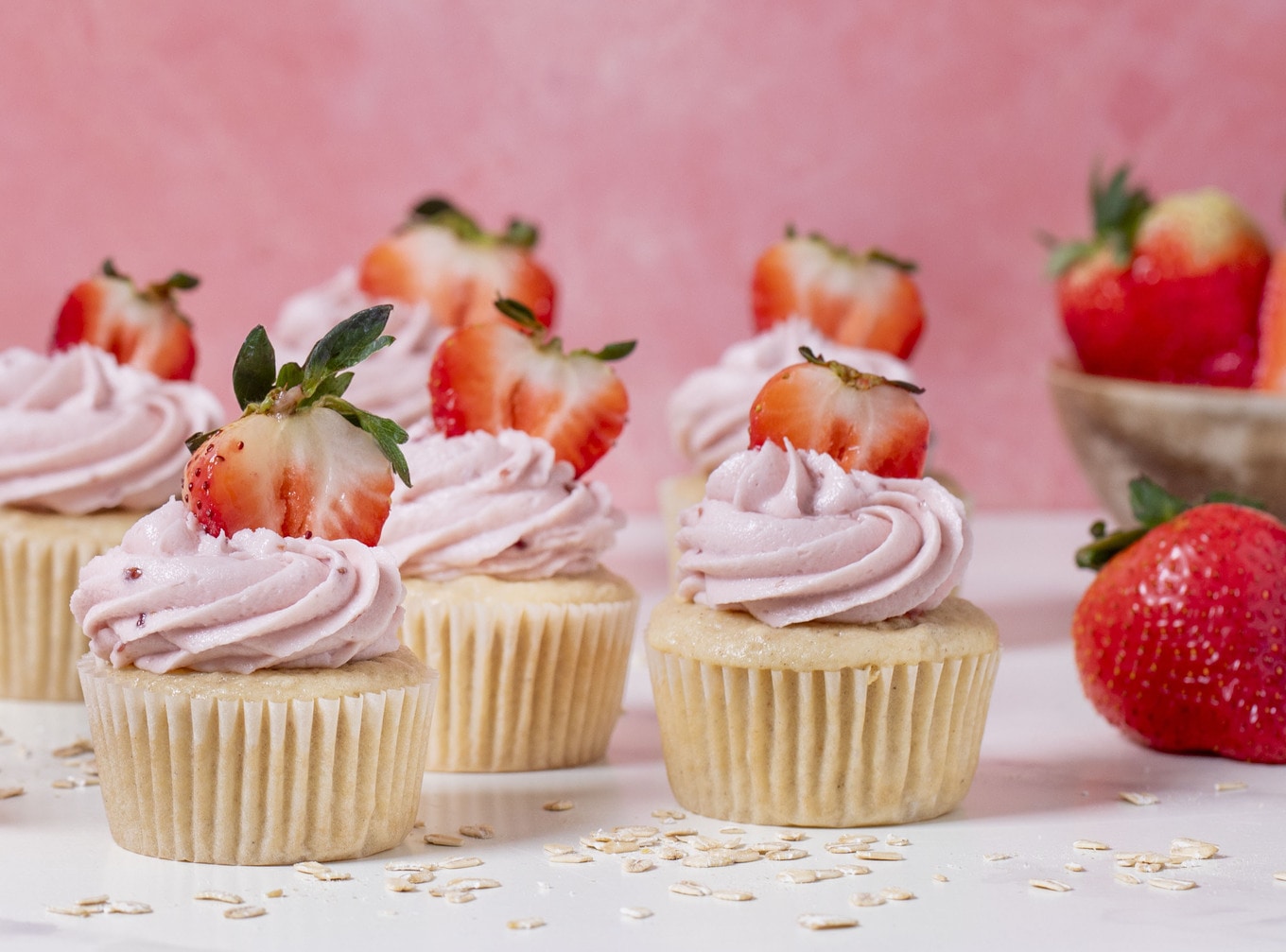 Shanika Graham-White
7 Oat Cupcakes With Strawberry Buttercream Frosting
If you're not a beet fan, this cupcake recipe is for you. Unlike many of the recipes on this list, the pink color in the buttercream frosting doesn't come from the root vegetable, but from strawberries instead. Perfect for birthday parties, they're fluffy, sweet, and super addictive.
Get the recipe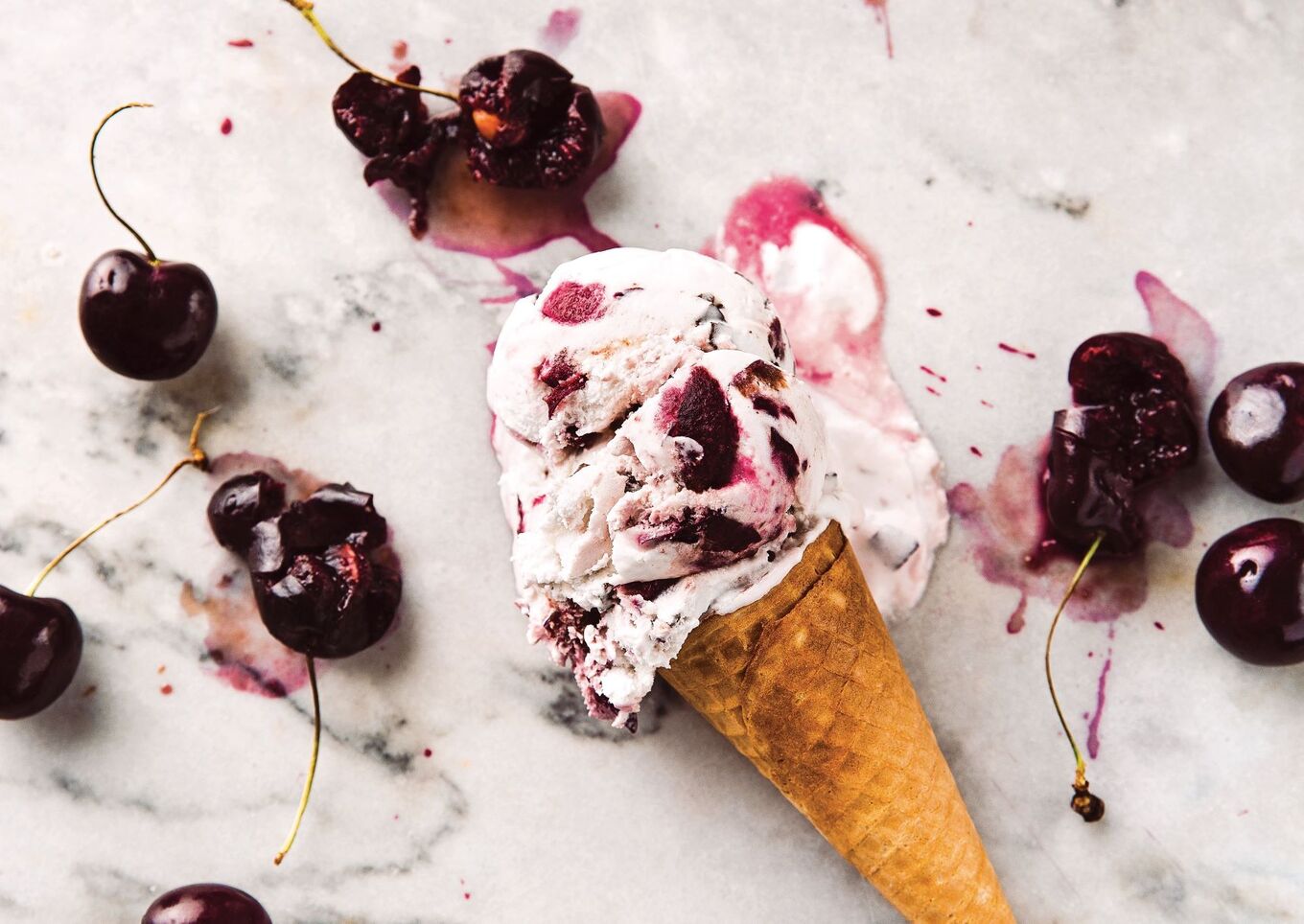 Emily Kan
8 Cherry Amaretto Chunk Ice Cream
Those with a sweet tooth will not want to miss out on this coconut ice cream recipe, which also incorporates fresh cherries, agave nectar, and dark chocolate into the mix. It's easy to make, deliciously decadent, and guaranteed to become one of your new go-to flavors.
Get the recipe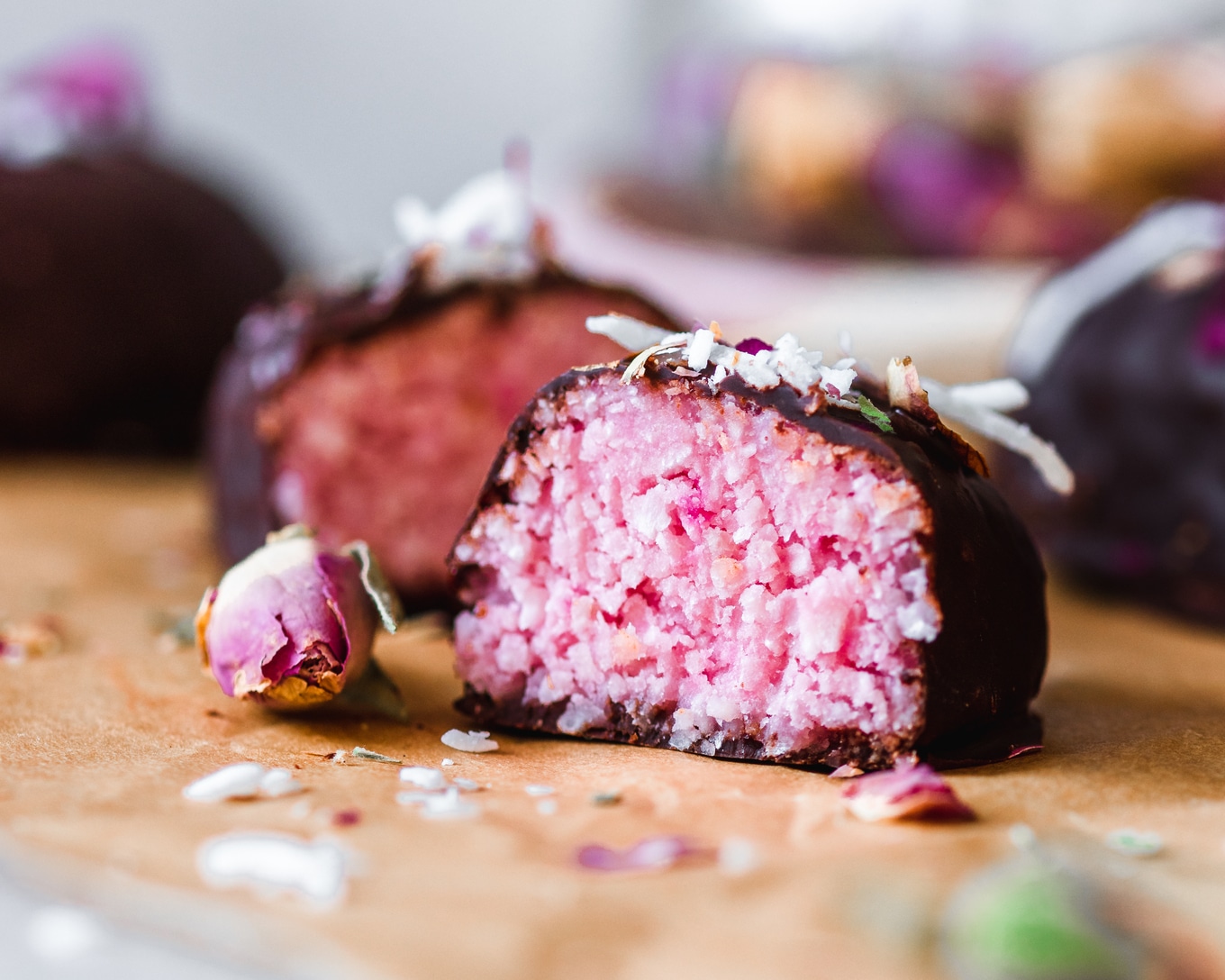 Murielle Banackissa
9 Rose-Flavored Bounty Bars
Bounty lovers, listen up: this recipe will fulfill your cravings for the coconutty chocolate treat, without having to eat any dairy at all. And the best part? The addition of floral rosewater not only makes the insides of these bars pink, but it gives them a pleasant aroma, too.
Get the recipe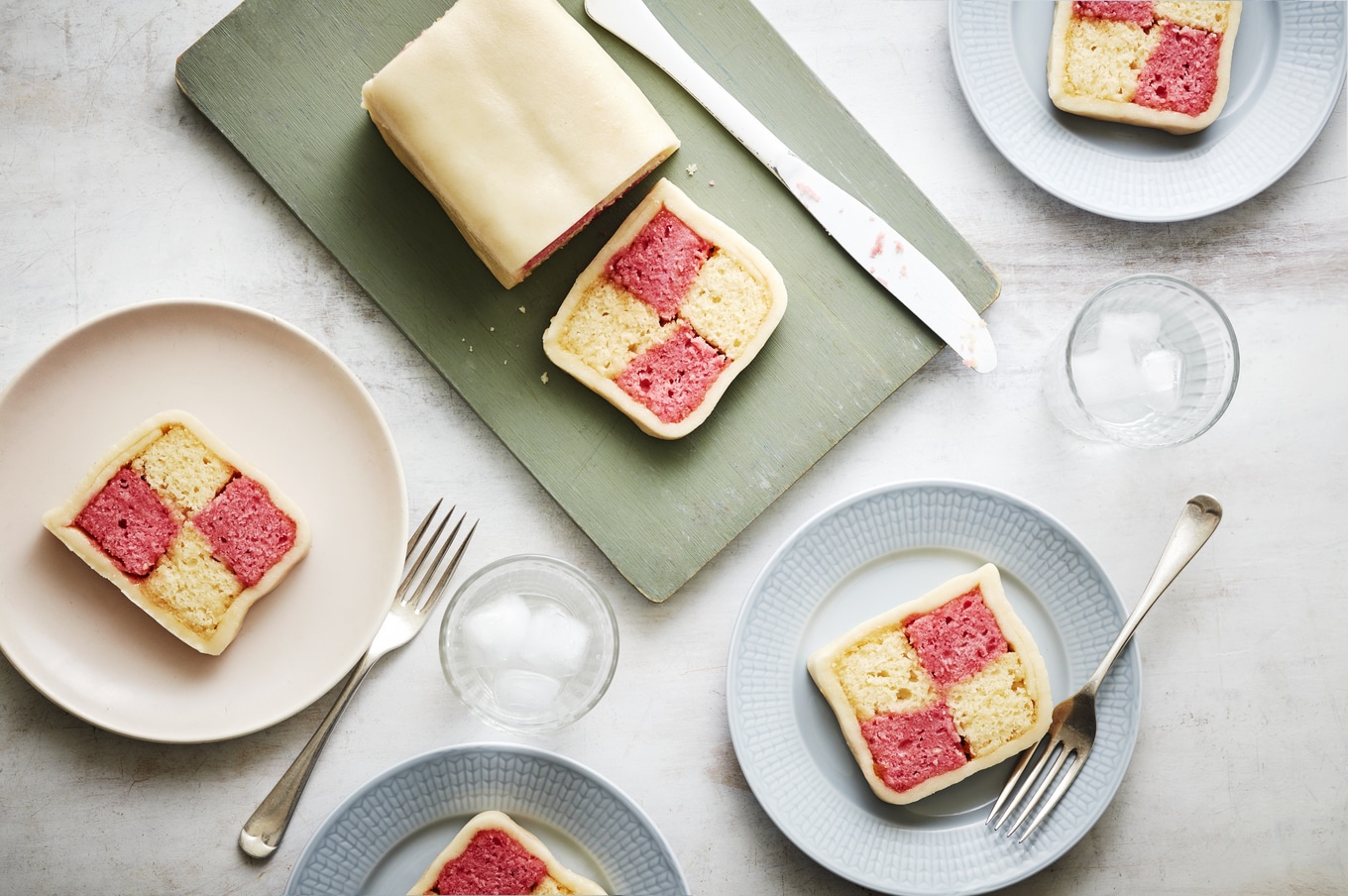 Aimee Ryan
10 Vegan Battenberg Cake
Battenberg is a classic British sponge cake, usually made with eggs, butter, and milk,. But in this recipe, of course, you don't need any animal ingredients whatsoever. It also tastes just as good (if not better) and it looks beautiful, too.
Get the recipe
For more vegan recipe guides, read: