It was 1964 when movie theater-goers first heard James Bond utter the phrase "shaken, not stirred" in Goldfinger. He was, of course, referring to his go-to cocktail, a vodka martini. But while Bond may be a British icon, the martini is actually a quintessentially American drink.
Served in a v-shaped glass with a long stem, the martini is made for sipping. And while 007 preferred vodka, the original recipe actually calls for gin. There are a few theories about who invented it first, but many believe its origins can be traced back to a Californian bartender called Jerry Thomas, who, allegedly, mixed a version of the drink for the first time in the 1860s.
Back then, Thomas' concoction was called the Martinez and featured sloe gin, vermouth, maraschino, and bitters. Today, a classic martini recipe still features gin and vermouth and is usually garnished with a lemon or an olive (a dirty martini features olive brine, too).
Regardless of when or how it was created, the fact remains that the martini is still a favorite tipple today (its caffeine-packed spinoff, the espresso martini, is even one of the US' best-selling cocktails). Unfortunately, the original recipe is not always vegan. So, if you're planning on whipping up this classic, ultra-glamorous drink for your loved ones this holiday season, here's how to make it animal-free and delicious.

Are martinis vegan?
As mentioned above, a martini usually involves two key alcoholic components: gin and vermouth. While most spirits, like gin, are vegan, vermouth is actually a type of aromatized fortified wine. And because of the way wines can be filtered, they're not always vegan.

Isinglass, which is taken from the bladder of a fish; gelatin, which comes from the connective tissue of cows or pigs; and albumen, which is the whites of an egg, are often used to clarify wine. These help to remove particles from the drink, resulting in a clearer product. According to Barnivore, an online vegan alcohol guide, a number of vermouth brands rely on animal-based fining agents.
That said, Barnivore also lists several vermouth brands that are vegan-friendly. England's Knightor Winery, for example, offers several vegan options, including three different types of vermouth. "We don't use any animal derivatives in the production of our wines, so even if they are not officially certified as vegan, they are in practice," Italian wine brand Giulio Cocchi also confirmed to the publication. US brand Franzi also confirmed that its Tribuno Sweet Vermouth is vegan-friendly.
How to make a vegan martini
The holiday season is a time for indulging. And for many people, that doesn't just involve an extra helping of (vegan) turkey, but also a cocktail or two. If you're planning on sipping on something a little extra special this year, we recommend whipping up one of the vegan martini recipes below, all of which offer a tasty twist on the original recipe. For those who don't drink alcohol, there's a mocktail option, too.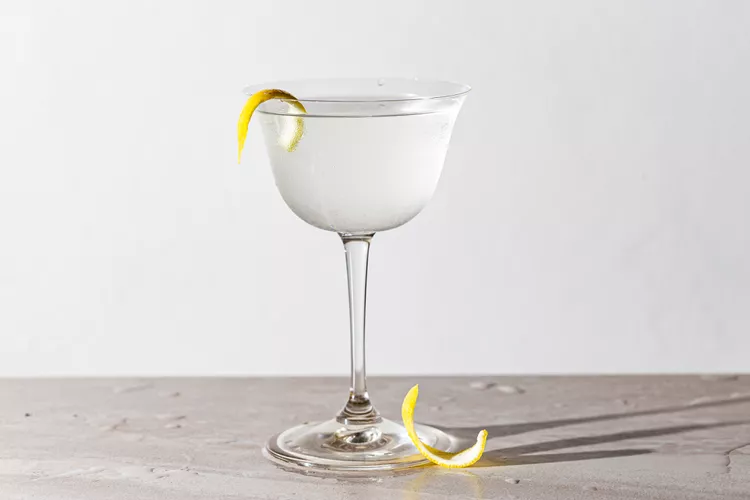 The Spruce Eats
1 Vodka Martini
If you want to drink like Bond, swap out the gin for vodka, which, like most spirits, is nearly always vegan. After that, everything is the same as a classic martini, just add vermouth, bitters, and a lemon twist or olives, depending on your preference.
Get the recipe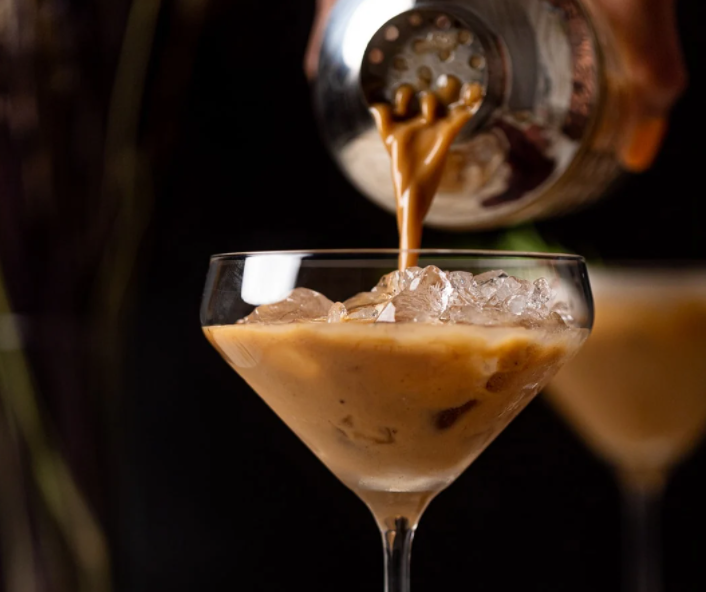 Shanika Graham-White
2 Creamy Vegan Espresso Martini Mocktail
An espresso martini is smooth, creamy, and caffeinated, making it the ideal pick-me-up drink after a large holiday meal. It's usually made with vodka and coffee liqueur, but in this mocktail version, the alcohol is swapped out for vegan milk, alcohol-free Kahlua, and cold brew.
Get the recipe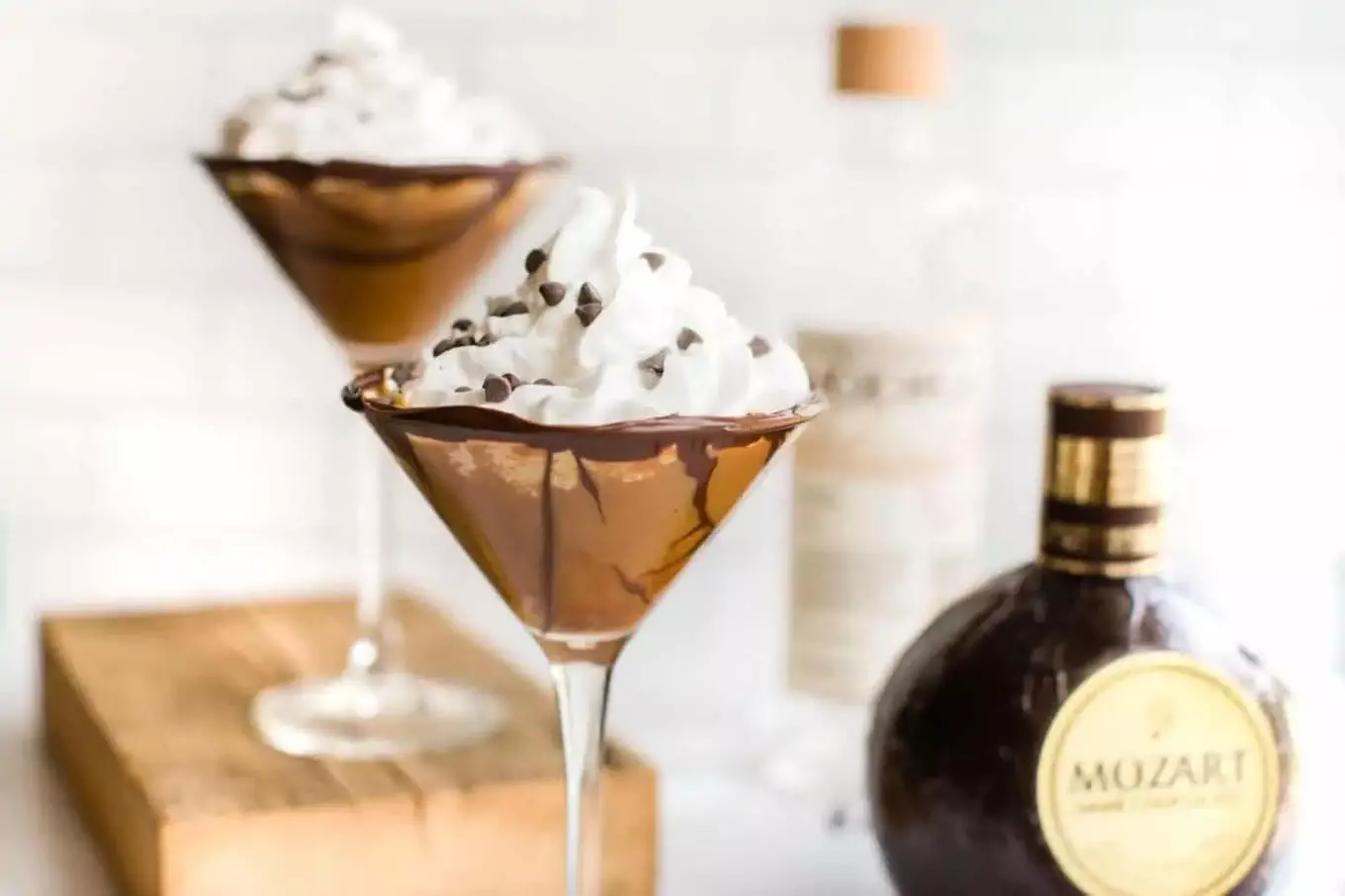 World of Vegan
3 Vegan Chocolate Martini
Here's an idea: why not skip dessert, and instead, serve your guests these deliciously rich chocolate martinis? Made with just a handful of ingredients, including vodka, soy milk, and dark chocolate liqueur, they're easy to whip up, yet incredibly indulgent. For an extra pop of flavor, consider adding mint extract or orange peel into the mix, too.
Get the recipe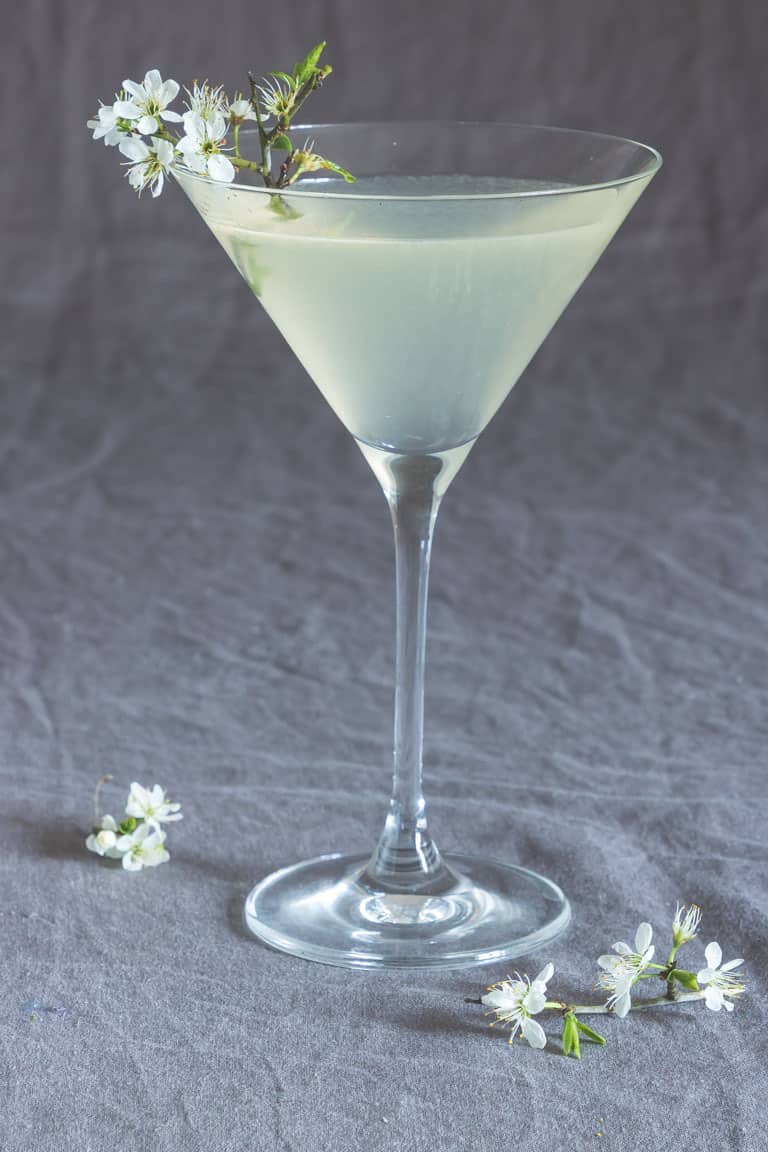 Recipes From a Pantry
4 Easy Lemon Drop Martini
This martini recipe is super simple, refreshing, and set to become your new favorite cocktail. All you need is vodka, a little sugar syrup, and some fresh lemon juice and you've got yourself a zesty palate cleanser, perfect for serving between courses.
Get the recipe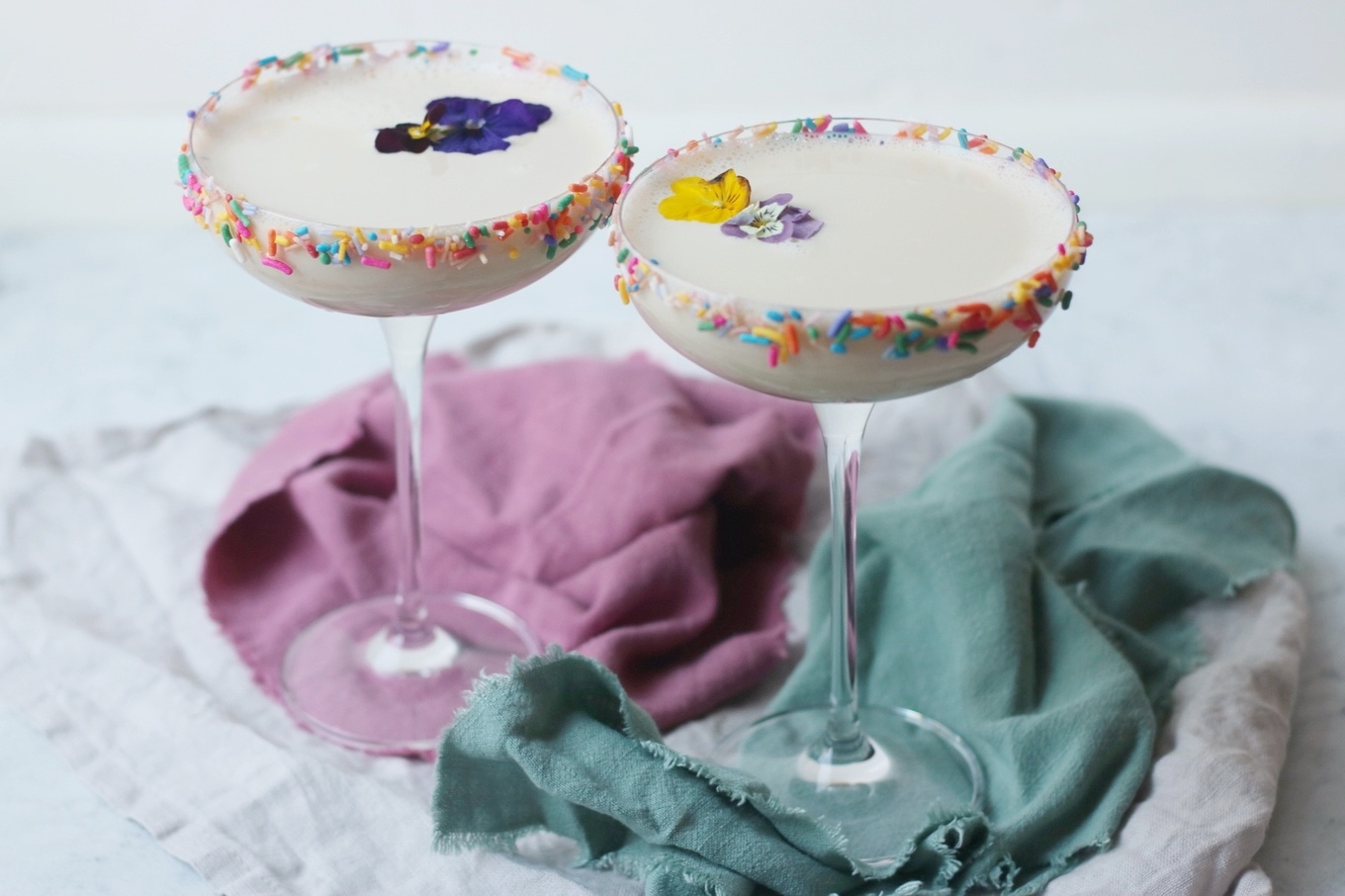 Supper in the Suburbs
5 Vegan Birthday Cake Martini
Whether it's someone's birthday or you just fancy something nutty, rich, and delicious to celebrate the holidays with, this vegan birthday cake martini—made with amaretto, vodka, white chocolate liqueur, and vegan milk—is set to be a real crowd-pleaser. It's best served with sprinkles and an edible flower, of course.
Get the recipe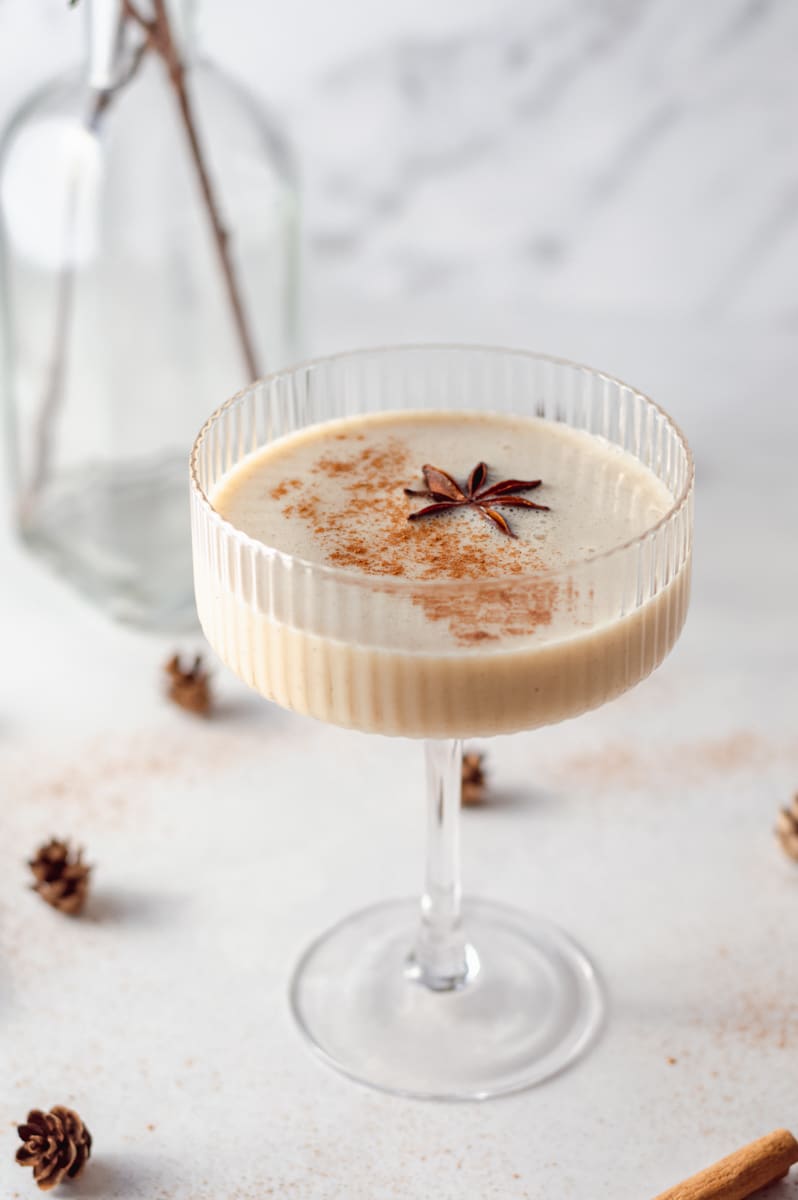 Notably Vegan
6 Vegan Eggnog Martini
Nothing says the holidays are here quite like eggnog. And yes, it is possible to find a vegan version of this festive beverage (you can find our guide here!). Arguably, one of the best ways to enjoy any type of nog is in a martini. It's classy, fun, and delicious all at once.
Get the recipe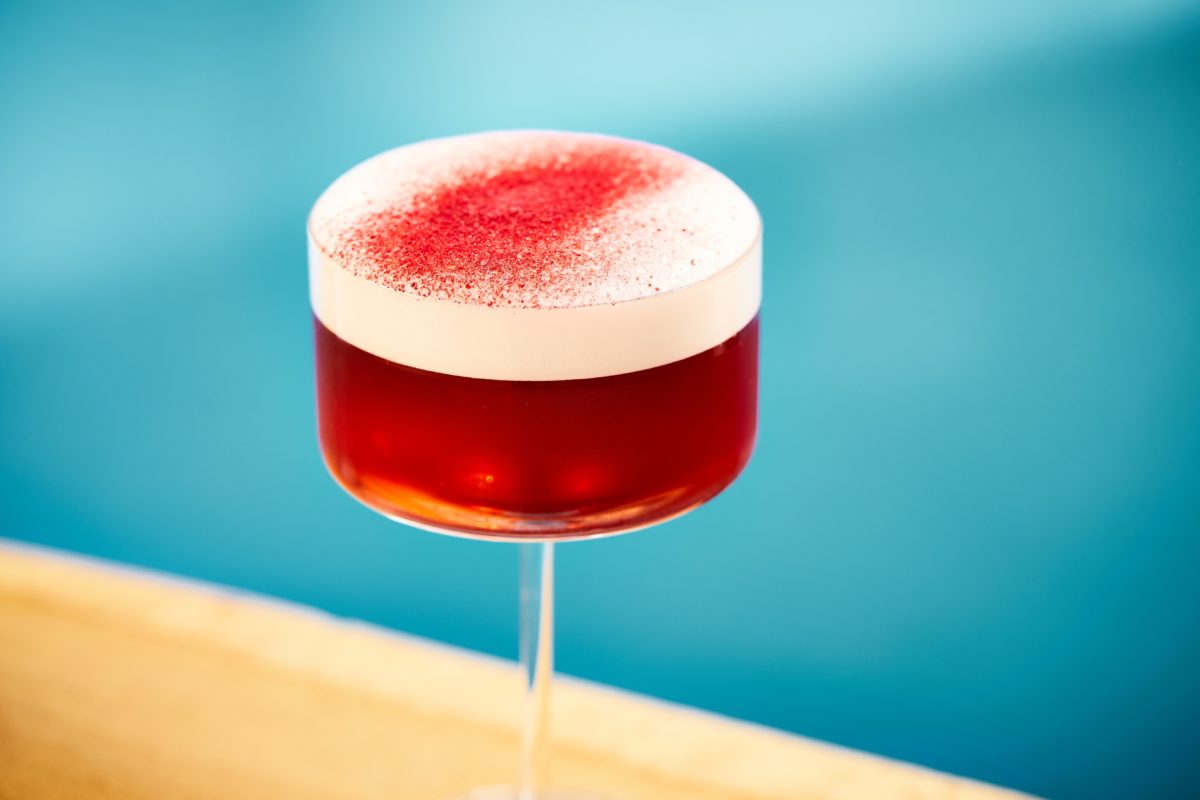 Veganuary
7 Raspberry Martini
Give the classic martini recipe a little fruity twist by adding some juicy raspberry purée into the mix. But the real secret to this recipe is a little bit of aquafaba (aka leftover chickpea brine!).
Get the recipe
For more vegan drinks, read: