This Cinco de Mayo, we're celebrating with a vegan Mexican feast. We're looking for new culinary projects beyond watching sourdough rise, so we're taking inspiration from this holiday and trying out new Mexican recipes we've yet to master alongside beloved favorites. From vegan champurrado to gorditas, master one of these 11 recipes and enjoy a homemade Cinco de Mayo.
The history of Cinco de Mayo
Cinco de Mayo is a Mexican holiday that has gained widespread popularity across the US. But why exactly is it celebrated? Many incorrectly conflate Cinco de Mayo with Mexican Independence Day, but the two are not the same.
Mexican Independence Day is celebrated on September 16, and was first celebrated in 1810 when the country gained independence from Spain. More than 50 years later, French Emperor Napoleon III attempted to conquer Mexico. French troops successfully ousted Mexico's President Benito Juárez and other government officials from Veracruz.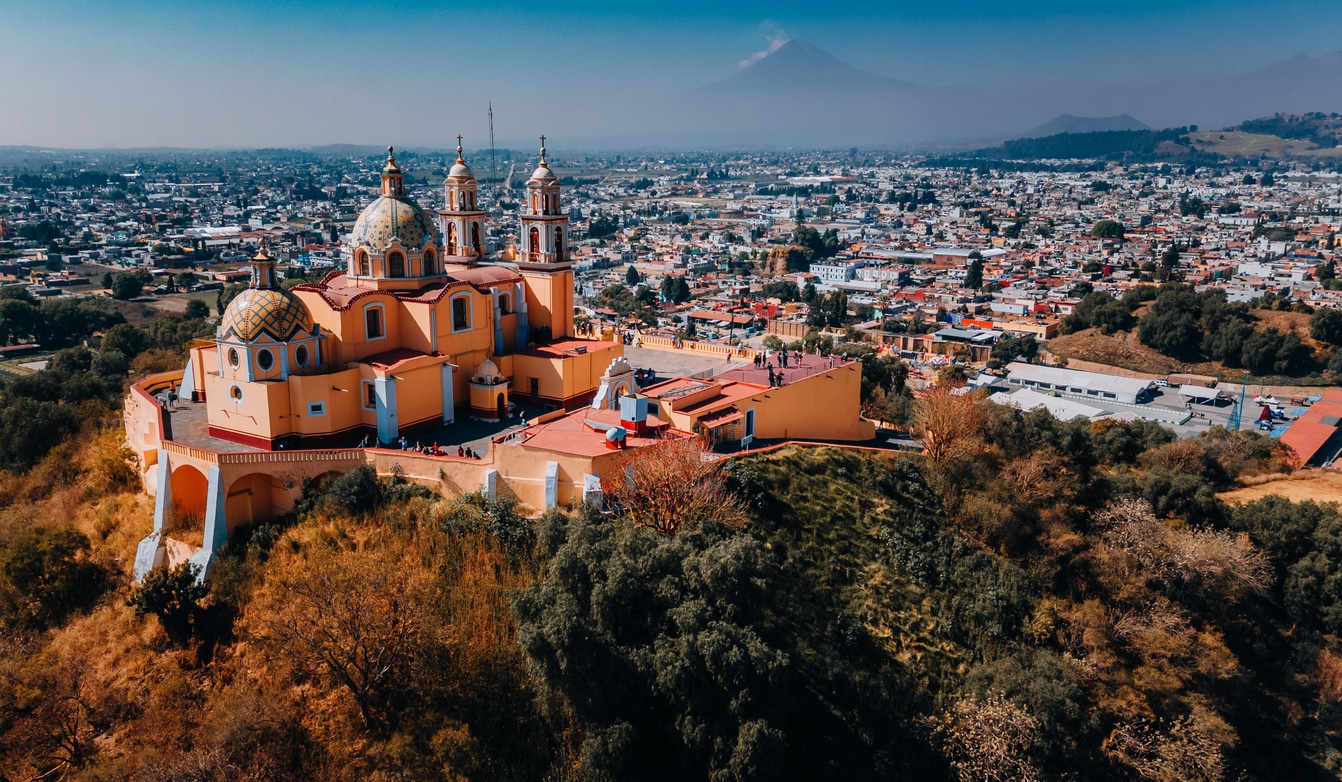 Pyrosky/Getty
On May 5, 1862, 2,000 Mexican soldiers went to battle against 6,000 French troops in Puebla, Mexico. Despite being vastly outnumbered, Mexico was victorious, and President Juárez officially declared May 5 a national holiday.
Today, Cinco de Mayo celebrations occur across Mexico, with notable festivities taking place in Puebla, where the historic battle took place. In the US, the holiday gained popularity in large part due to the Chicano Movement of the 1960s and 1970s. By the 1980s, the commercialization of Cinco de Mayo had began, largely driven by restaurants and beer companies.
Vegan Mexican recipes for Cinco de Mayo
Whip up these vegan Mexican recipes for a Cinco de Mayo feast.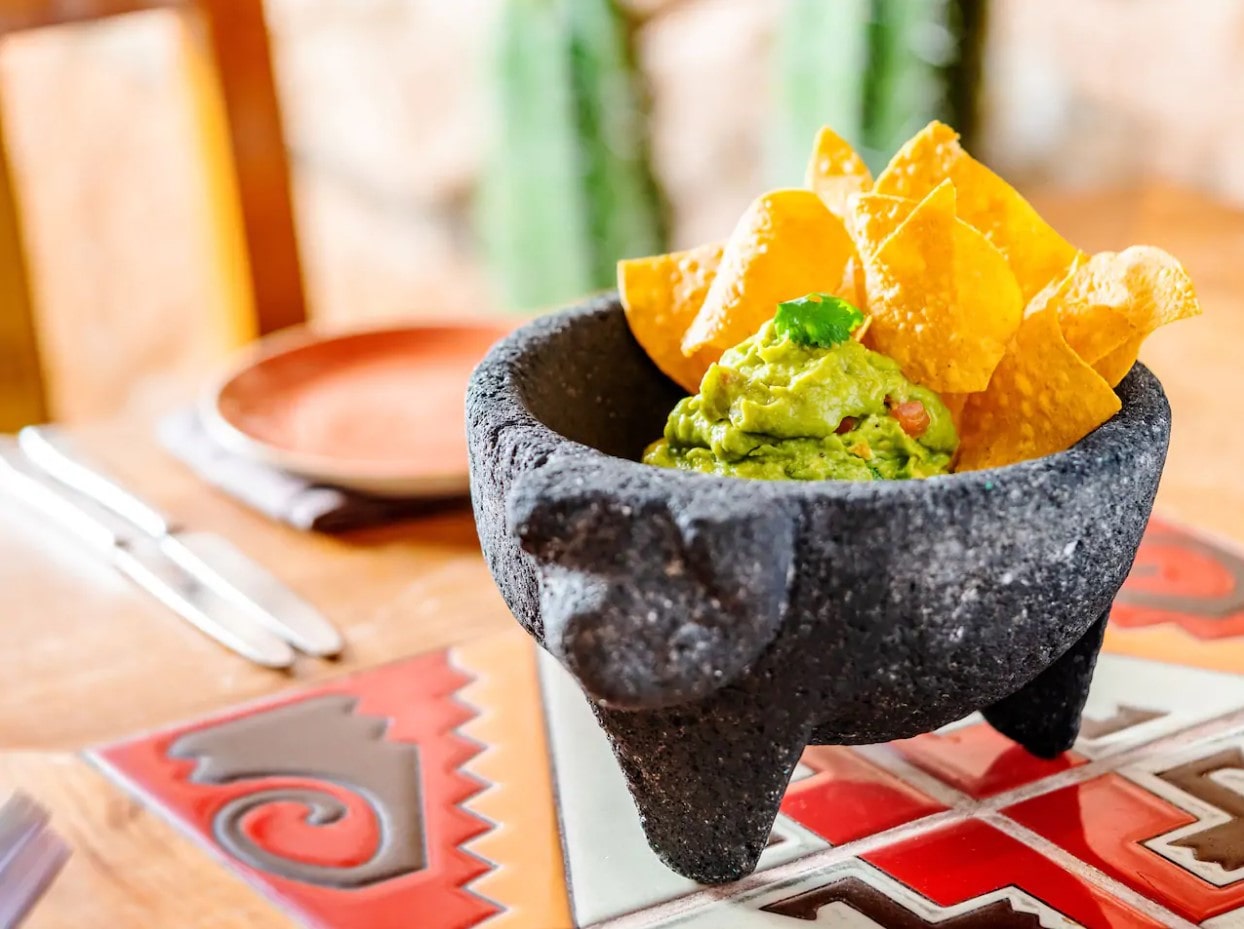 1 Simple Vegan Classic Guacamole
What's a feast without appetizers? This easy, classic guacamole comes together with just eight ingredients you likely already have in your pantry. Creamy avocados get a touch of tart, tang, and zest thanks to a squeeze of lime, fresh cilantro, and diced onions and tomato. Serve with warm tortilla chips and dunk away.
Get the recipe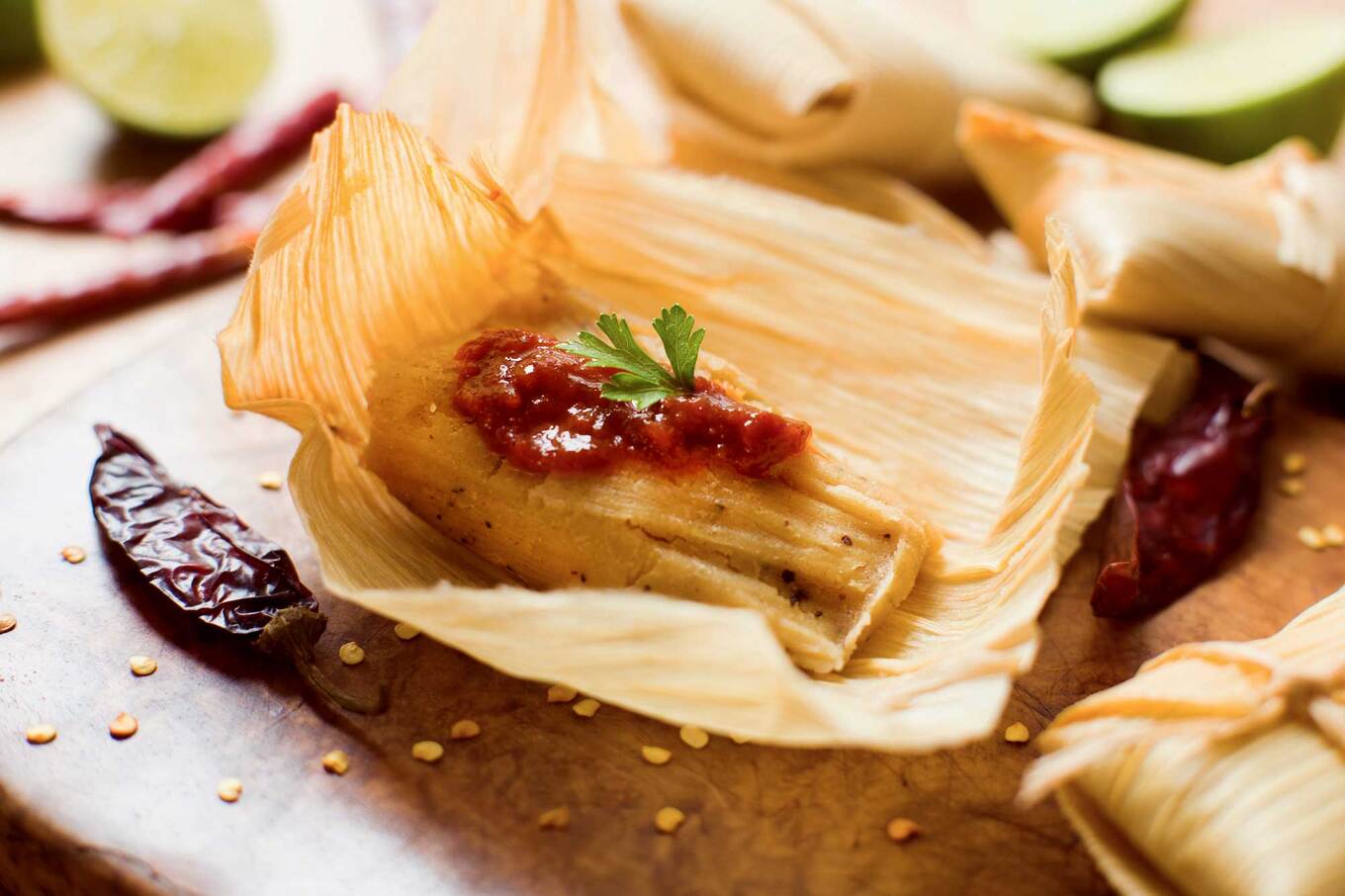 Getty
2Vegan Portabello "Huitlacoche" Tamales
If you think you don't like tamales, you simply have not experienced a good one. This recipe calls for huitlacoche, a rare Mexican delicacy often called "corn truffle" or "corn mushroom" which imparts a wonderfully smoky flavor. Can't find huitlacoche near you? Portabello mushrooms make for an excellent substitution. Put some festive music on, crank out a few dozen, then store leftovers in the freezer. You can have Mexico City-style tamales for weeks!
Get the recipe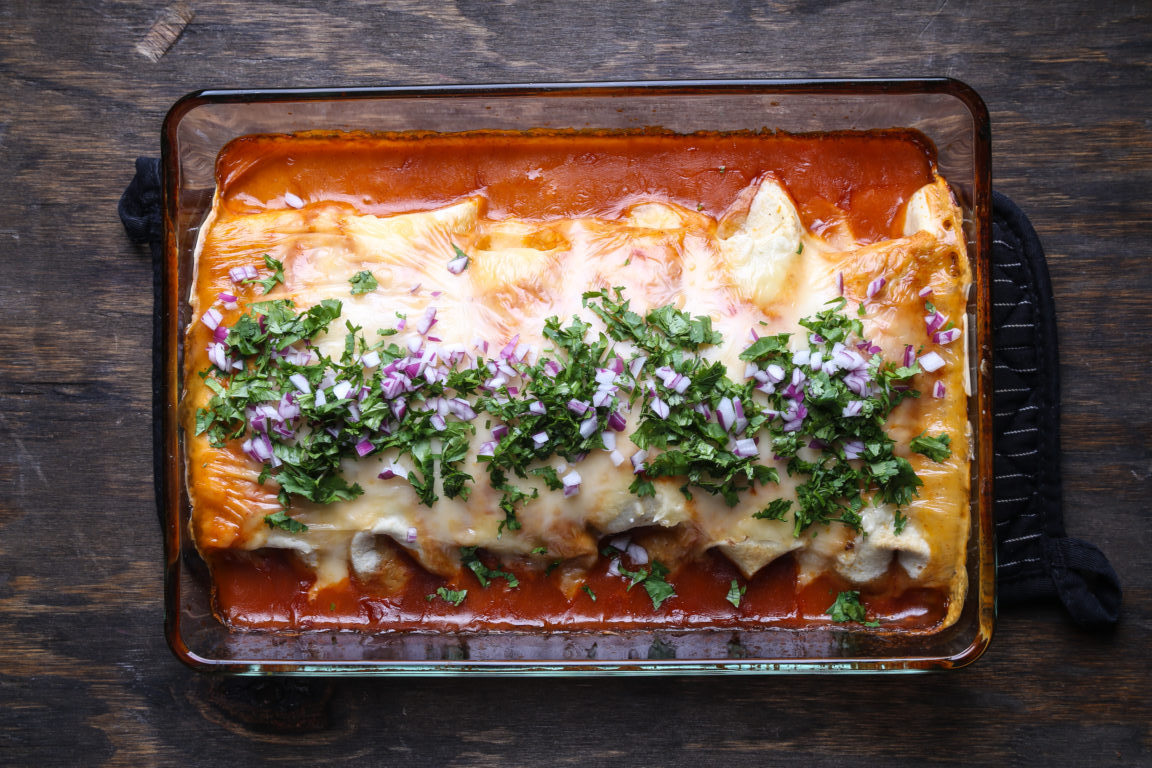 Jeff Wysocarski
3Vegan Sweet Potato and Kidney Enchiladas
This hearty meal is guaranteed to make your hunger vanish. Kidney beans, baked sweet potatoes, and smoky-spicy Mexican-style sausage come together for this dinnertime favorite. Trust us, you'll want to add this cheesy dish to your weekly rotation.
Get the recipe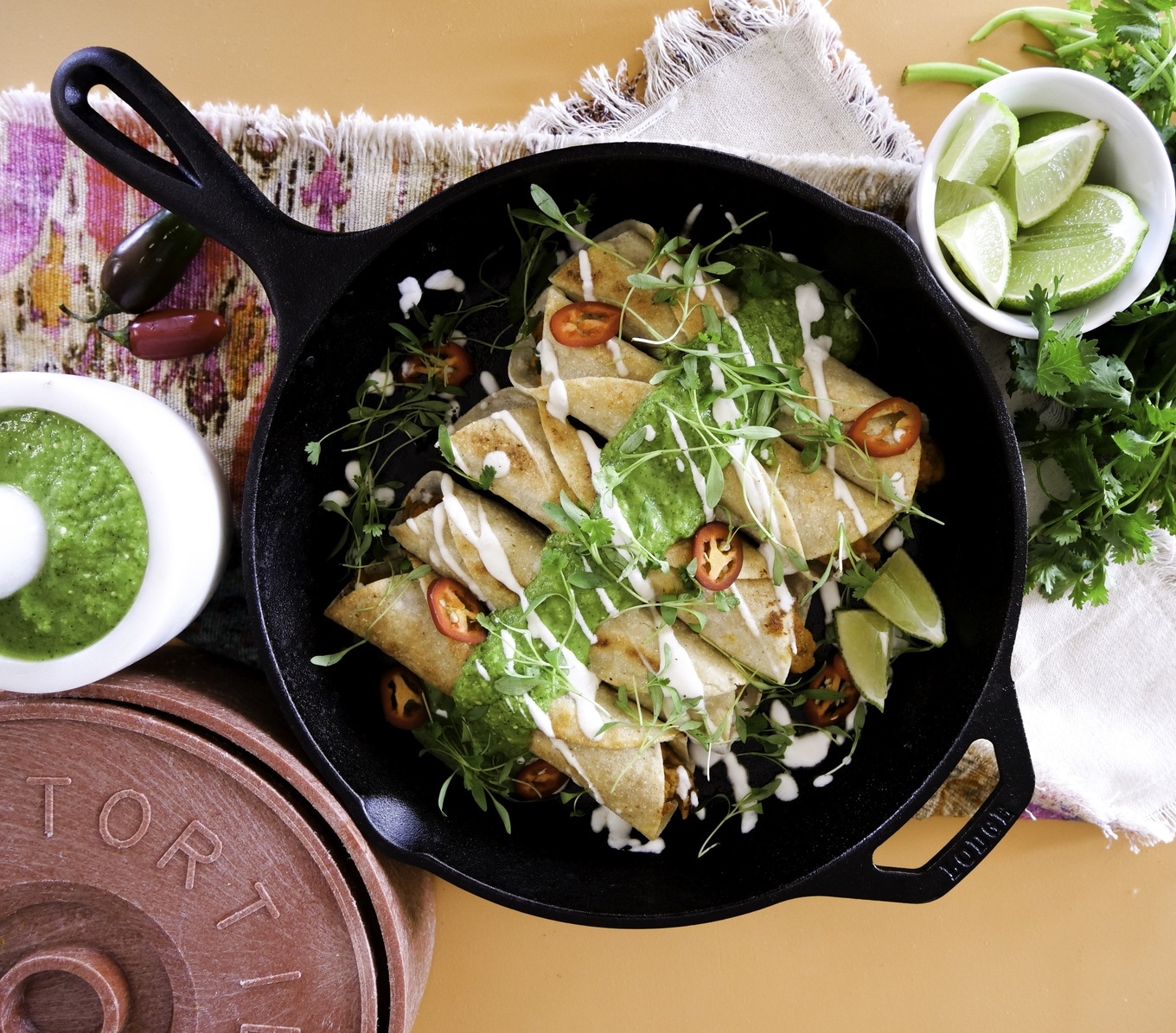 Bailey Ruskus
4 Seared Sweet Potato Flautas With Avocado Salsa Verde
These crispy rolled tacos make for an excellent Cinco de Mayo entree. Ground walnuts impart a meaty texture that pairs perfectly with sweet potato. Drizzle with avocado salsa and dairy-free sour cream for the ultimate main.
Get the recipe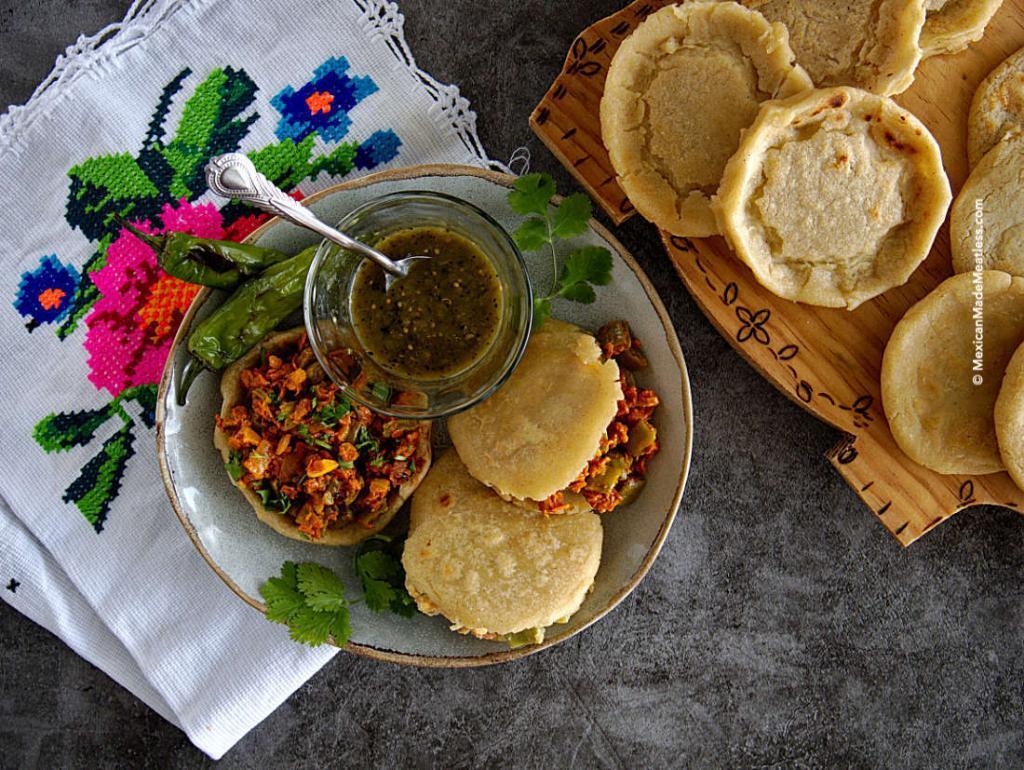 Mexican Made Meatless
5Sopes and gorditas
Make two different staples with the same masa-based dough. Sopes are small, thick cakes of masa with elevated edges to contain a filling; they are grilled and sometimes fried. Gorditas are made from the same dough and also grilled (traditionally on a comal) but instead of edges, they are flat and sliced in half, similar to a pita pocket. Both are excellent vessels for something as simple as refried beans or store-bought vegan al pastor.
Get the recipe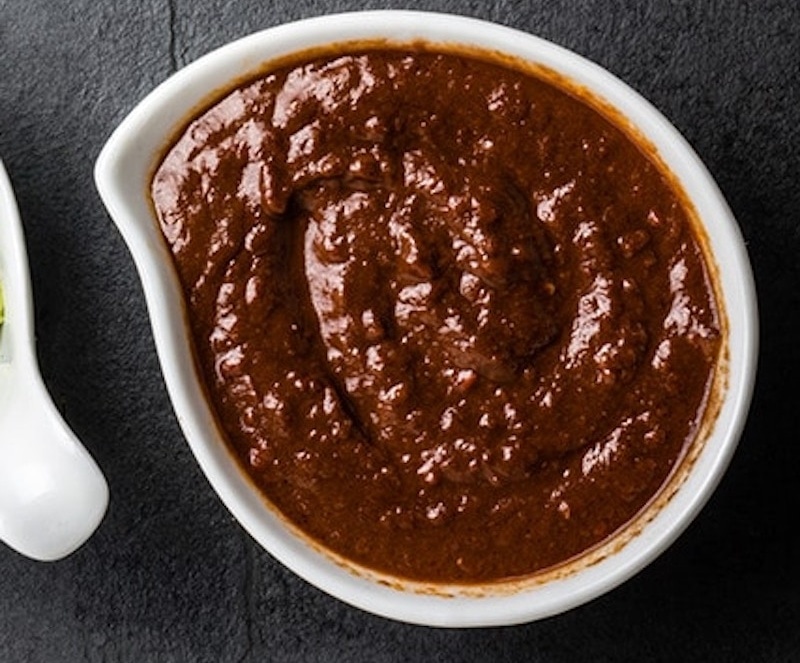 Robin Robertson
6 Poblano Mole by Robin Robertson
Once you master mole, you have a flavor bomb of a sauce that you can slather on almost anything—jackfruit, chips, roasted peppers, beans, burritos—even basic steamed veggies reach new heights when smothered in this complex sauce. Pro tip: the longer the mixture simmers, the more pronounced the flavors. This isn't a quick fix, but the delayed gratification is well worth it.
Get the recipe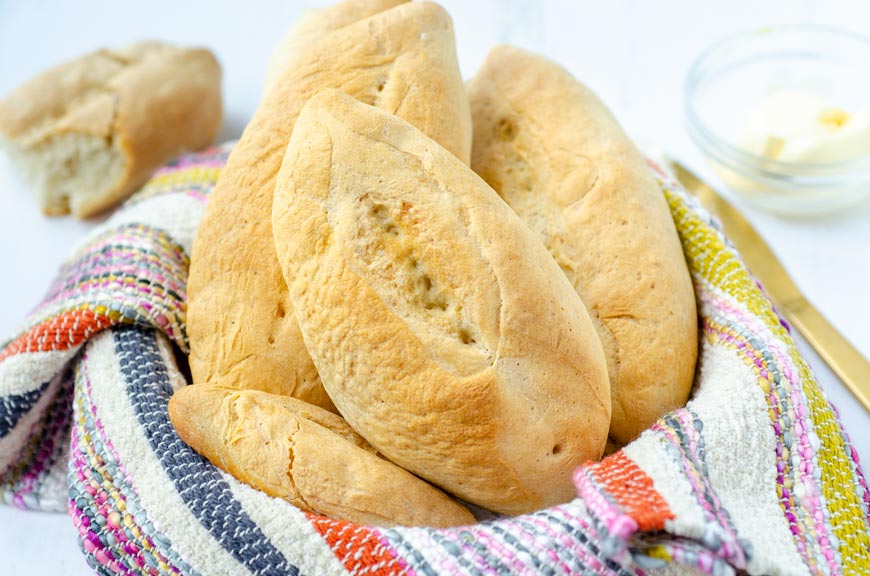 Dora's Table
7 Bolillos
Think of a bolillo as your everyday, versatile white bread. They're traditionally torpedo-shaped and can be used in a variety of delicious applications—from stuffing them with vegan cheese and sliced jalapeños to slicing in half for tortas (the equivalent of a Mexican sandwich). Fluffy on the inside with a crackly exterior, this basic bread is simple to make and requires minimal ingredients. Beginner bread bakers, this one's for you!
Get the recipe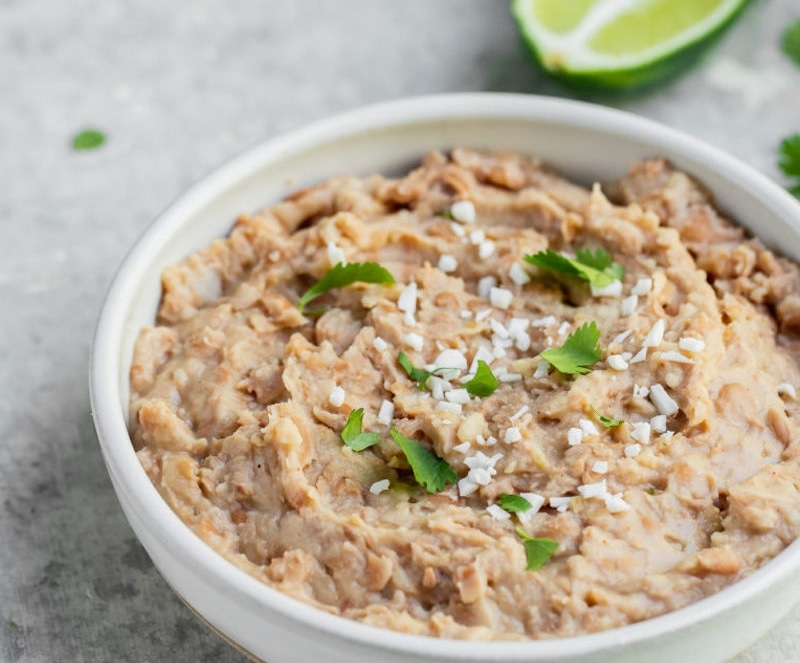 Sweet Simple Vegan
8 Refried beans
Do homemade refried beans require more effort than opening a can of storebought beans? It depends—we've struggled with some difficult can-openers. The scratch-made version of this Mexican staple is so simple to make and exponentially better than the canned variety. Amplify any dish with a scoop of these flavorful, melt-in-your-mouth pintos or go back to basics and savor the simplicity of a basic bean burrito—no cheese required.
Get the recipe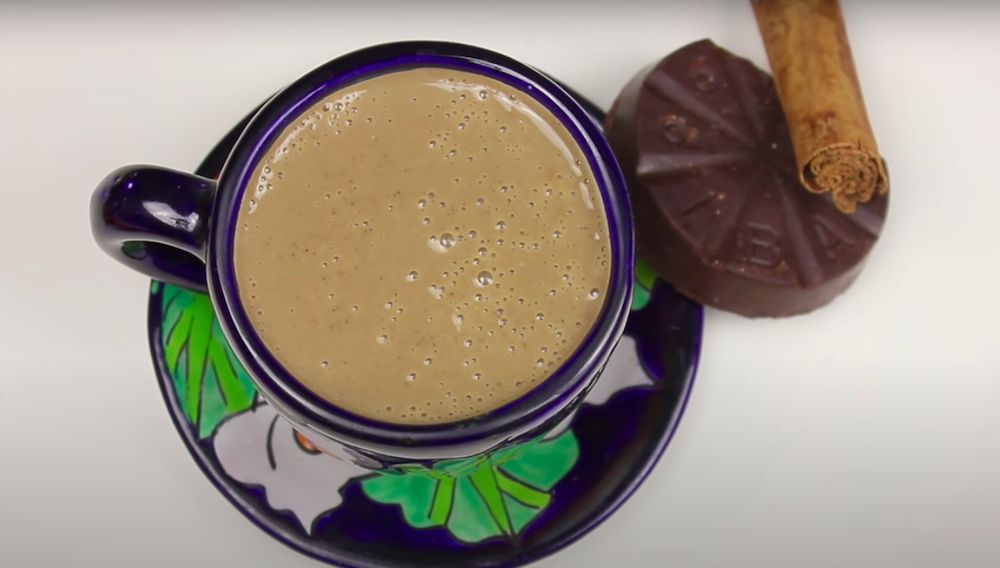 Más by Denise
9Champurrado
Like hot chocolate, but better, champurrado is a comforting sweet beverage made deliciously thick and luscious thanks to the addition of masa. Miraculously, the drink isn't grainy—it's smooth and decadent with just the right touch of chocolate. If you can, it's worth a trip to a Latinx grocer or purchasing the key ingredients online. The Mexican chocolate disc, piloncillo, and cinnamon stick really make this drink.
Get the recipe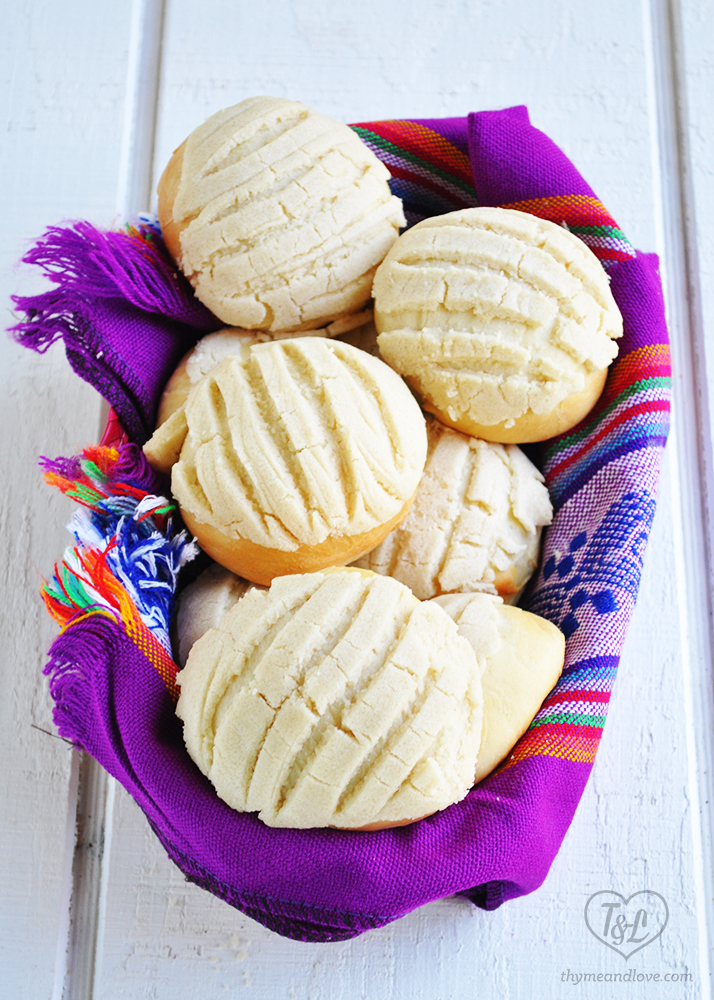 Thyme & Love
10Conchas
A concha is a round Mexican sweet bread with a thick coating of sugar on top. They're best eaten straight from the oven—just cooled enough to nearly burn your fingers as you tear into the melt-in-your-mouth, bready, sugar-coated goodness. If you plan to munch on a room-temperature concha, dunk it into a steaming mug of thick champurrado.
Get the recipe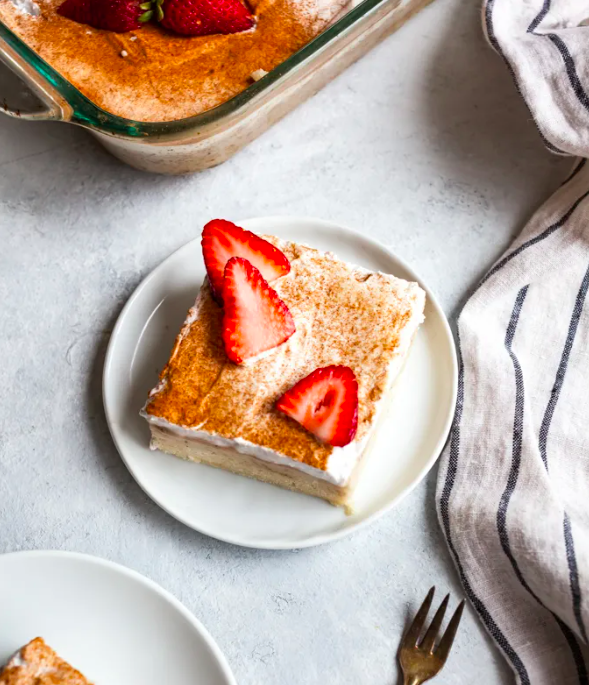 Carrots & Flowers
11Tres Leches Cake
We still haven't figured out how this cake can be soaked in three different kinds of (vegan) milk and not crumple into a soggy mess, but somehow, it just works. This vanilla sheet cake is moist, tender, light, fluffy, and creamy all in one. It gets better as it sits, so go ahead and make a whole cake for yourself. It'll last in the fridge for a few days.
Get the recipe
For more vegan Mexican food, read: