Everyone looks forward to Rosh Hashanah food. This two-day celebration, which culminates in Yom Kippur, the day of atonement, revolves heavily around fruit and delicious food in general. It's an excellent occasion to get in the mood for fall baking. We've found nine vegan desserts for Rosh Hashanah so you can make the most of this sweet celebration.
What is Rosh Hashanah?
Rosh Hashanah—the first of the Jewish High Holy Days—is the celebration of the Jewish New Year. It starts with a candle-lighting ceremony led by the girls and women of the household after sundown to usher in the holiday with warmth and light. It's then followed by sweet and festive foods, like raisin challah dipped in honey, dates, pomegranate, and other dried fruits. Fruity desserts are also appropriate, and these days, it's easier than ever to replace eggs with a vegan version.
The best vegan desserts for Rosh Hashanah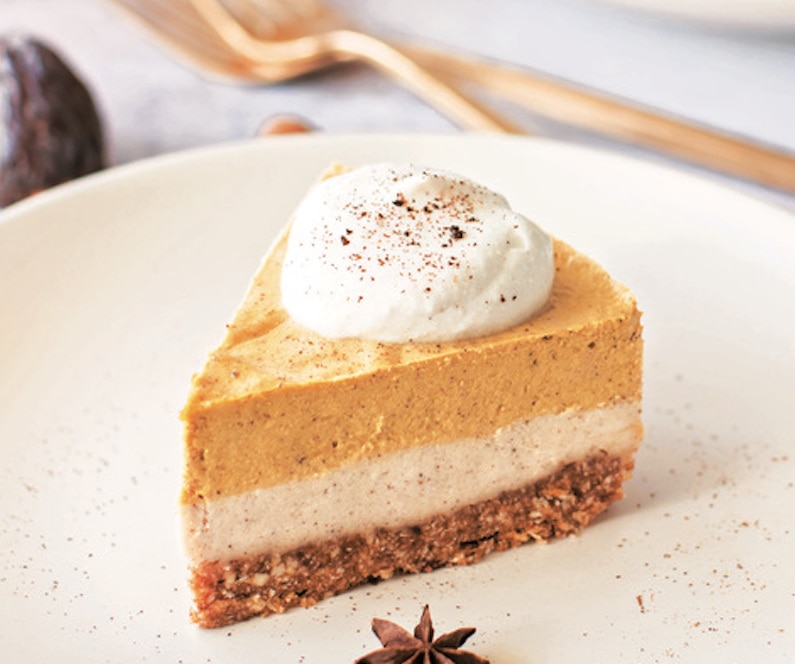 Kirsten Kaminski
1 Easy No-Bake Pumpkin Cheesecake
Dates are a big part of Rosh Hashanah tradition. This vegan pumpkin cheesecake uses a blend of dates and raw cashews for the crust in lieu of flour and butter. The filling, meanwhile, is made from pumpkin and coconut, resulting in a melt-in-your-mouth texture that tastes like fall. A note to the baking-wary: You don't even have to turn on the oven in order to make this seasonal dessert. Plus, it has a multi-layered effect that begs for it to be the centerpiece of your Rosh Hashanah sweets table.
GET THE RECIPE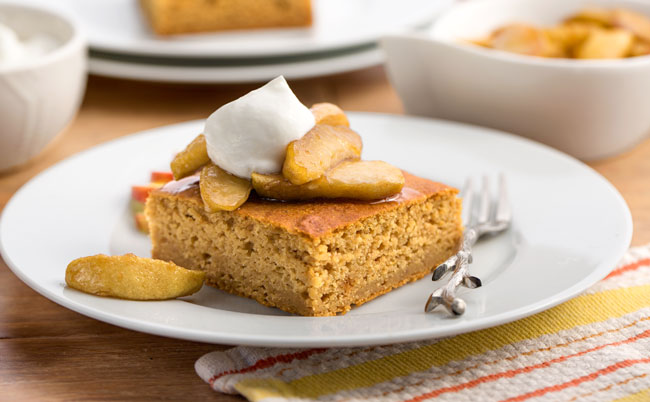 Hannah Kaminsky
2 Vegan Spiced Apple Cake
Sure, you could dip some apple slices into a jar of vegan honey or agave to check off that tradition, but with just a bit more effort, you can dive into a delicious apple cake. This dessert also freezes beautifully, so you can enjoy this treat well after the holiday comes to a close.
GET THE RECIPE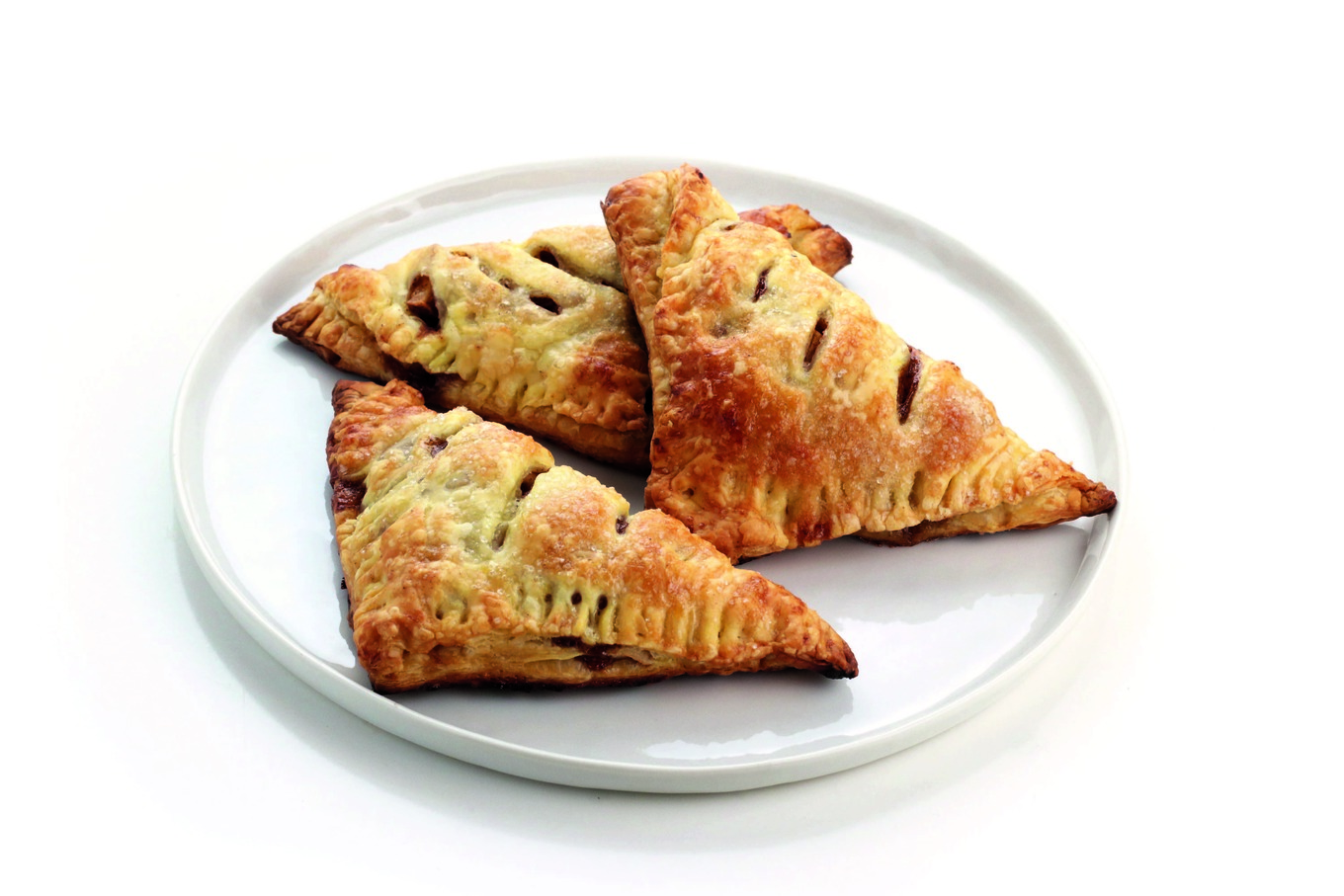 Sam Turnbull
3 Shortcut Apple Pie Turnovers
If you prefer pie to cake, another way to use up those apples is with these shortcut turnovers. They're easy to make (we recommend using store-bought puff pastry!), deliciously sweet, and will come together quickly, too.
GET THE RECIPE
4 Sticky Toffee Pudding
For those who live in cooler climates, this decadent date-studded sticky toffee pudding will warm you from the inside out. It's tender, not-too-sweet, and satisfyingly gooey. Be liberal with the toffee drizzle and serve with vegan ice cream.
GET THE RECIPE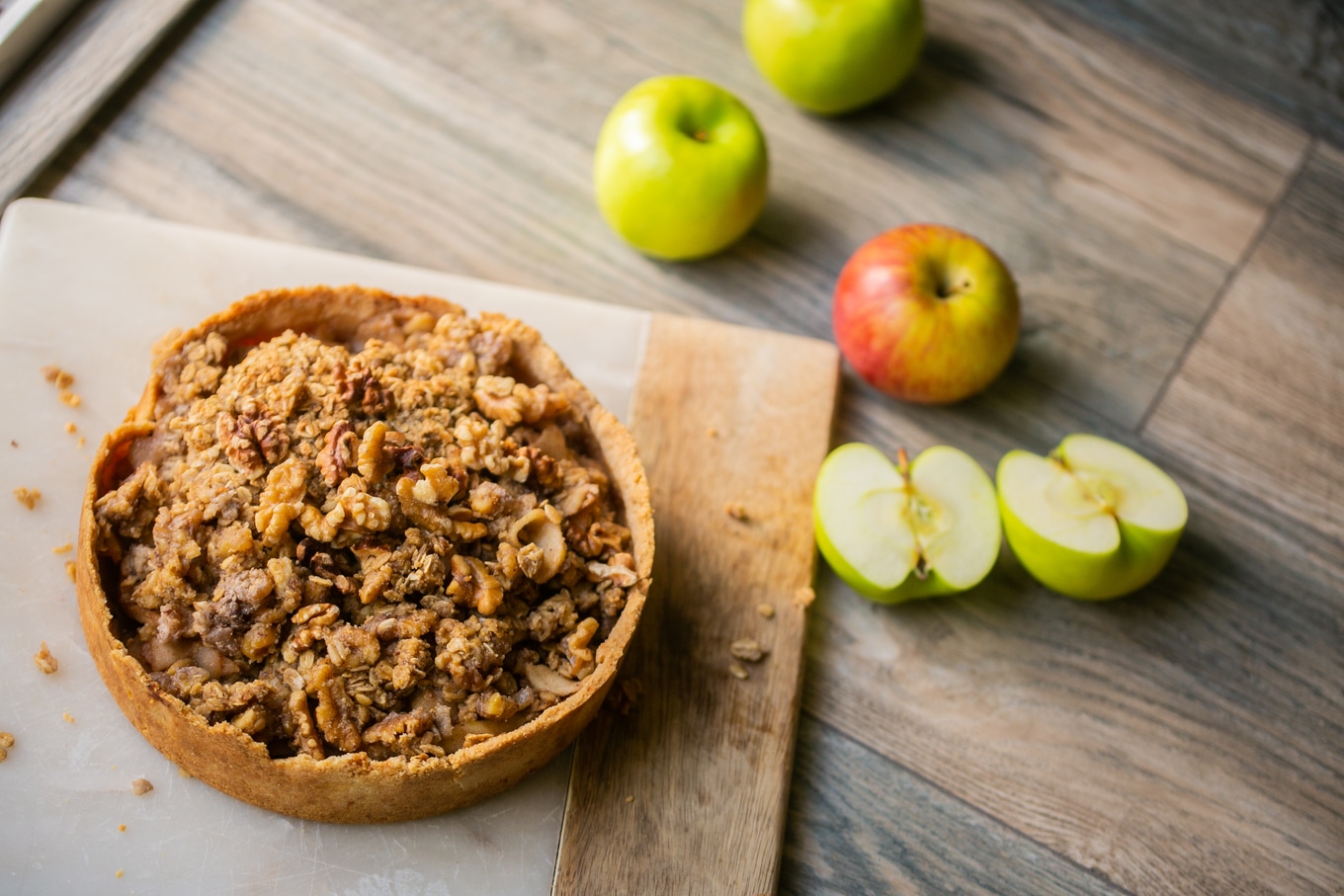 5 Gluten-Free Apple Crumble Pie
This pile of tender, granny smith apples topped with mounds of almond flour crumble is set to become your new cozy autumn favorite. Serve it for dessert or indulge in a slice for breakfast—we've found it pairs wonderfully with coffee.
GET THE RECIPE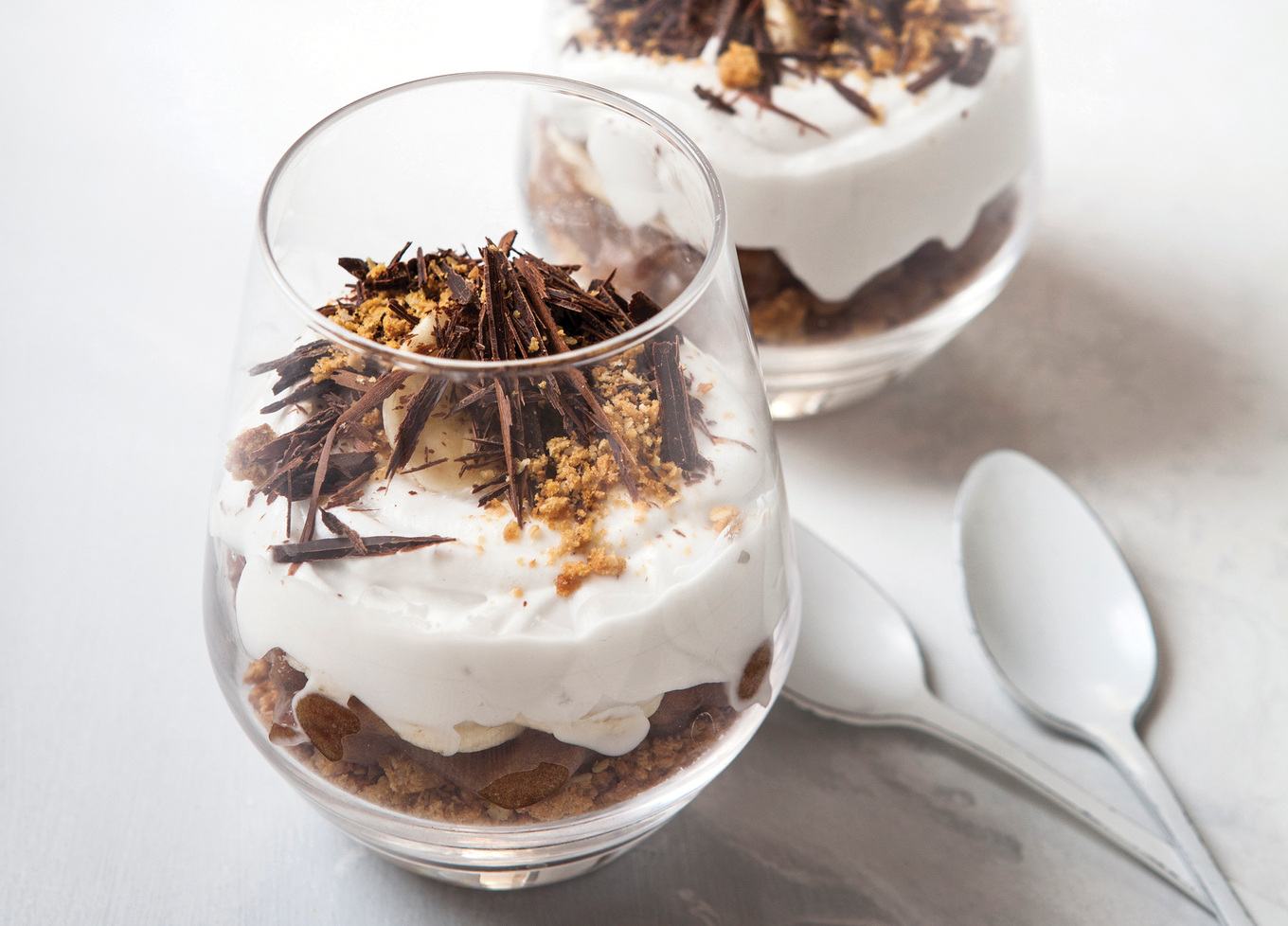 So Vegan
6 Banoffee Date Caramel Pots
These desserts deliver both flavor and texture. Sweet, melt-in-your-mouth Medjool dates are combined with velvety coconut cream, ripe bananas, oat cookies, and dairy-free dark chocolate.
GET THE RECIPE
7 Pear & Fig Tart
Take advantage of fig season with this tasty tart recipe. The maple sugar, fresh figs, and Bosc pears are an addictive combination, but if you need a little extra sweetness when serving, top it with pastry cream or vegan vanilla ice cream.
GET THE RECIPE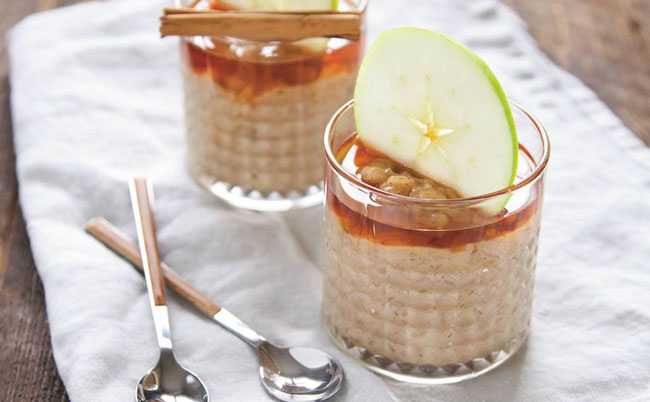 Marie Laforêt
8 Creamy Apple-Cinnamon Rice Pudding
Made with soy milk, this simple creamy pudding is satisfyingly sweet, thanks to the mix of apples, brown sugar, and maple syrup. The addition of cinnamon gives it that ultra-delicious fall flavor, too.
Get the recipe
9 Round Raisin Challah by Challah Hub
Of all the challah recipes we've tried, this one never fails. It's an everyday challah that is easily customized—we've even made cinnamon rolls out of this foolproof dough.
For traditional Rosh Hashanah challah, work a cup of raisins into the dough after its second rise (right before you form it into a circle). Just before it's about to go into the oven, brush the top and sides with a scant amount of non-dairy milk then sprinkle cinnamon sugar over it for an extra sweet treat. Pair it with vegan honey to keep tradition alive.
GET THE RECIPE
For more vegan dessert guides, read: