There are countless ways to come by a vegan cake—homemade, semi-homemade (aka box mix), local vegan bakeries, cakes that ship—but the fastest way to get a cake onto your table is to buy one from the grocery store. You're already there for tofu and kale, so you might as well pick up an impulse-buy cake. Different supermarkets carry different brands, but you can expect to find at least one of these grab-and-go desserts at a grocer near you. Candles are optional.
What is a vegan cake made of?
Most cakes are made with the same staple ingredients. Flour, sugar, salt, and baking soda, for example, are called for in most recipes. Butter, eggs, and milk are also common ingredients, but as these are all animal byproducts, so they're not vegan. Instead, brands use replacements, like non-dairy milk, vegan butter, or an egg replacer, like aquafaba. Check out our guide to vegan baking to learn more about common animal-free cake ingredients.
Is vegan cake healthier than regular cake?
Because they're made without butter, vegan cakes tend to be a little lower in saturated fat than their non-vegan counterparts. But it's important to note that vegan cake is still cake—it's not a health food! They still contain sugar, for example, and so should be enjoyed as an indulgent treat.
Vegan cakes to buy from the grocery store
Whether it's a birthday celebration or just an average Tuesday, when a cake craving hits, the easiest place to buy one is at the grocery store. Here are some of the best vegan options to look out for.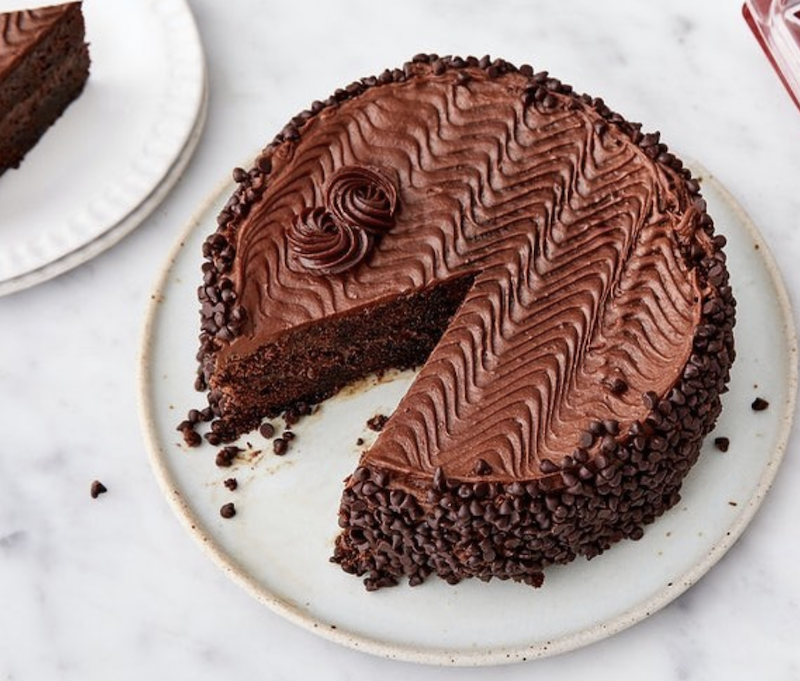 Just Desserts
1 Just Desserts
Whether you're a chocolate or vanilla fan, Just Desserts has a wonderfully moist cake for any occasion.
This brand began as a San Francisco café back in 1974. Today, you can find its vegan treats in the refrigerated dessert section of some major supermarkets. The brand makes conventional baked goods, too, so look for the ones that are labeled "vegan."
The vegan cake option is a rich, decadent Vegan Chocolate Midnight Cake. Afraid of what might happen if left alone in your apartment with an entire cake? Opt for the single-serving cupcakes, which are available in the flavors Black & White, Chocolate Midnight, Classic Vanilla, and Strawberry Vanilla.
Where to find Just Desserts: Kroger, Stop & Shop, Safeway, Ralphs, Albertsons, Costco, Target, Whole Foods, and more.
Get it here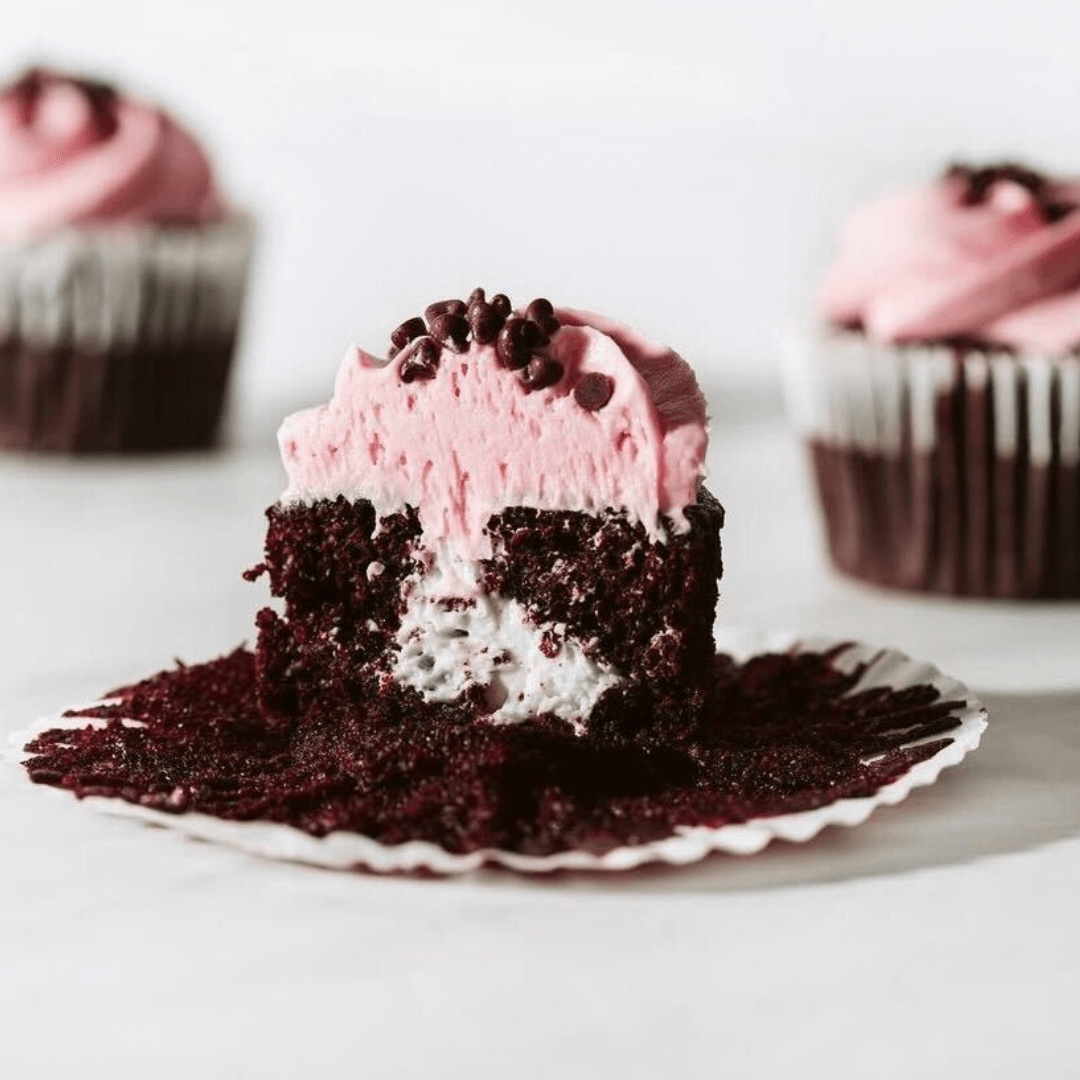 Rubicon Bakers
2 Rubicon Bakers
Rubicon Baker's delightful four-inch cakes are perfect for the intimate and occasional celebration—from work wins to stellar report cards. For cake flavors, choose from the intense Chocolate Blackout, the simple Vanilla, or the classic Red Velvet.
For the cupcake crowd, Rubicon offers a vegan version of its Neapolitan flavor—a chocolate cupcake filled with vanilla cream and generously frosted with strawberry buttercream and chocolate chips. It also has cupcakes in the flavors Chocolate Blackout, Lemon Raspberry, and Vanilla.
Sometimes, we pick up a four-pack of Rubicon cupcakes just because it's Tuesday, and that should be celebrated. Rubicon also makes non-vegan cakes and cupcakes, so always be sure to read the label before you make your purchase.
Where to find Rubicon: Whole Foods, Sprouts, Schnucks, Natural Grocers, and more.
Get it here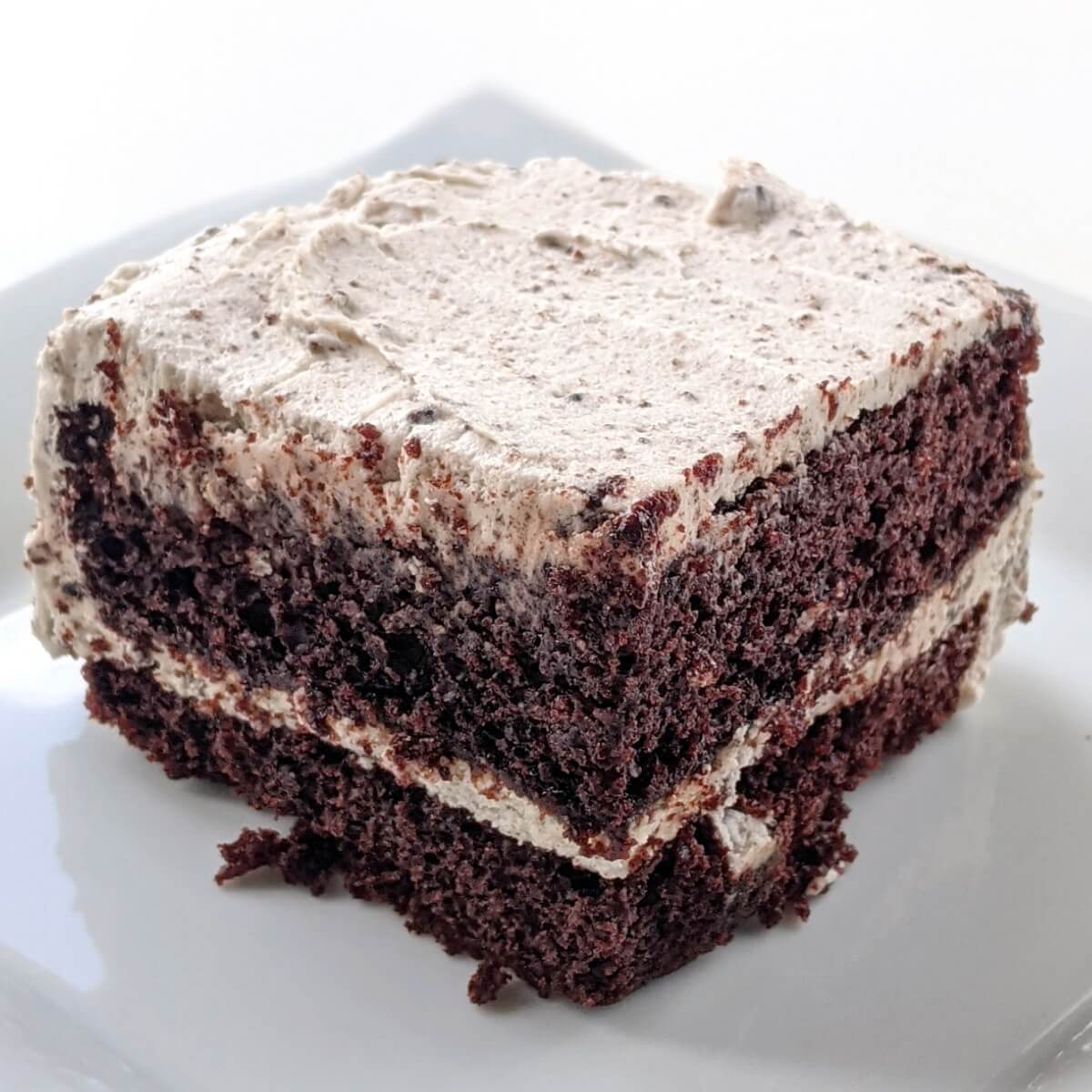 abillion
3 Whole Foods Market
It's a challenge to visit Whole Foods and not stroll through the bakery department to gaze at the impeccably decorated vegan cakes.
The signature cookies, cream cake, and pound cake platter are reliably on display and available for same-day pickup or pre-order. Depending on your local store, you may also find a vegan carrot cake or doughnut behind the glass bakery display.
Shopping for one? Look for generously portioned single slices of these vegan cakes in the bakery grab-and-go section.
Get It Here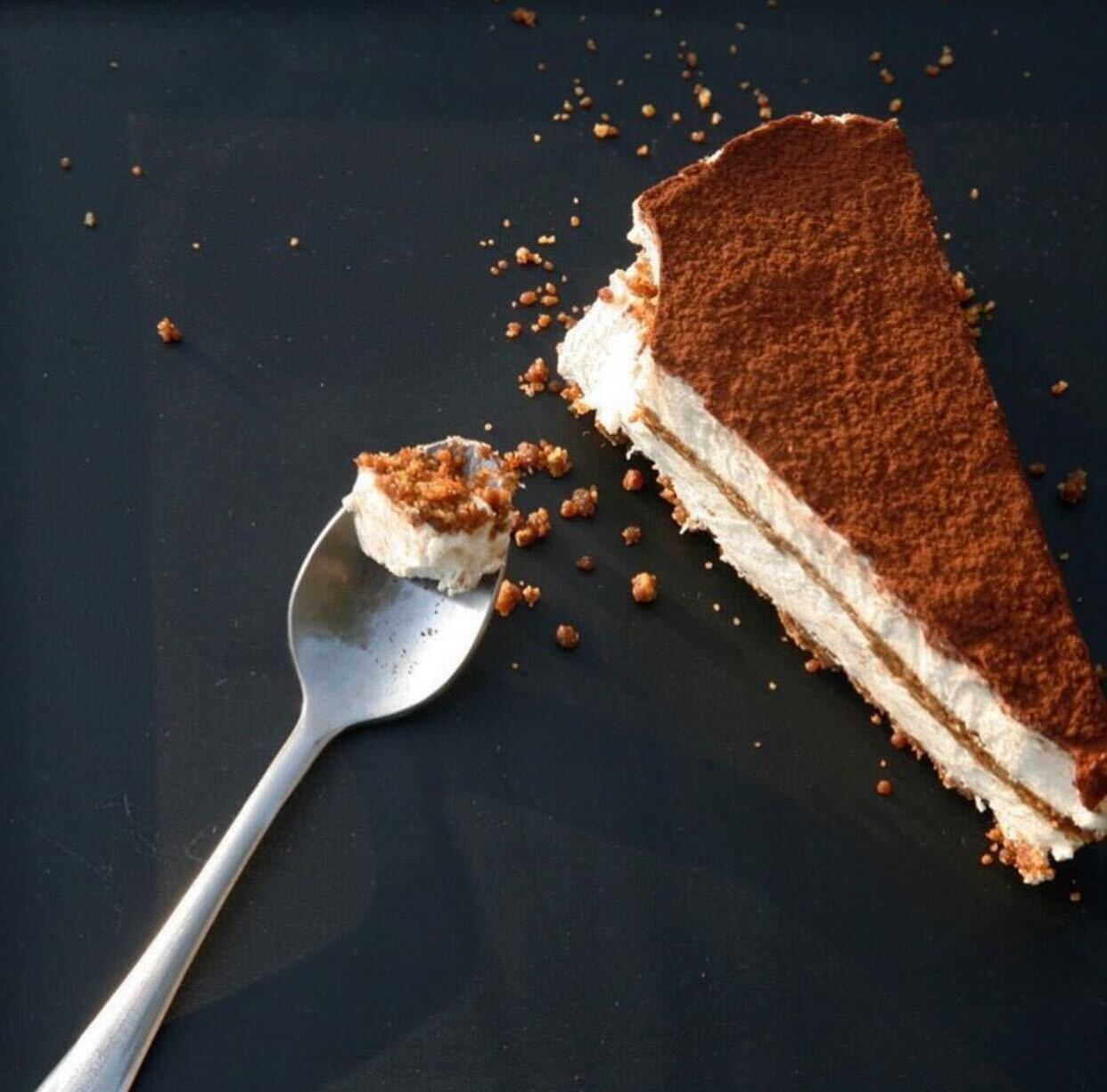 Vegan Tiramisu Factory
4 Vegan Tiramisu Factory
One could argue that tiramisu is a cake, but we'll leave that debate for another day. While it may not be obvious judging by the name of this vegan bakery, it makes darn good cake.
Each single-serving square slice is individually packaged, making these perfect for when the cake craving calls. Flavors include banana, carrot, chocolate, orange, and yes—tiramisu.
Where to find Vegan Tiramisu Factory: Mother's Market and other natural grocers.
Get it here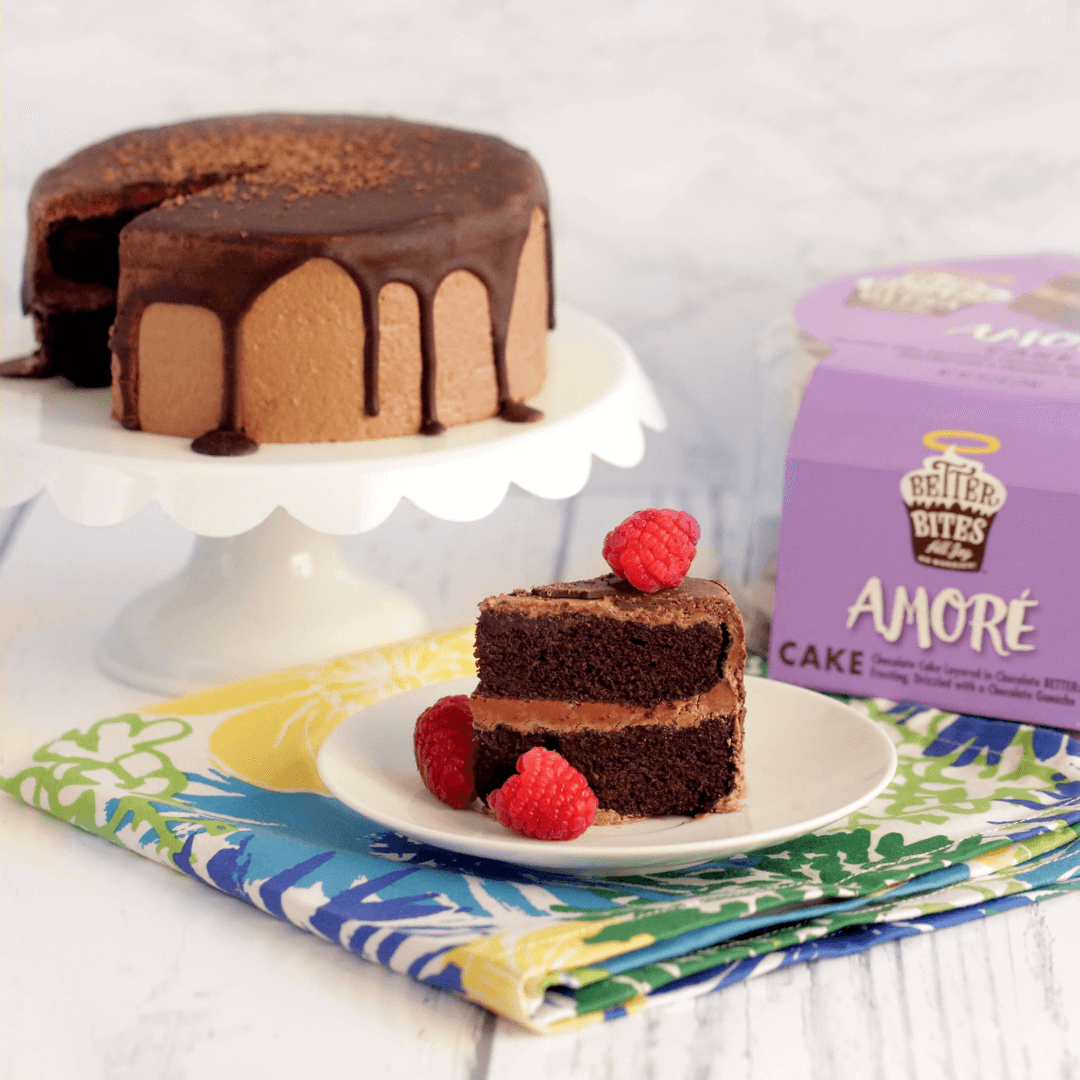 Better Bites Bakery
5 Better Bites Bakery
This Texas-based, allergen-friendly bakery's chocolate-covered cookie dough bites hooked us, and now we can't get enough of the miniature cake bites, Hostess-esque cupcakes, and full-sized chocolate cake.
The Amoré Cake—a double-layer, deep chocolate cake frosted with whipped chocolate buttercream and doused with chocolate ganache—is perfect for gifting or hosting.
Better Bites Bakery's treats also freeze well, so if you suddenly need a chocolate cake, treat yourself and freeze the rest for the next time the chocolate goblins call to you.
Where to find Better Bites Bakery: Kroger, H-E-B, Whole Foods, Hy-Vee, Fred Meyer, King Soopers, Meijer, Wegmans, Target, and more.
Get it here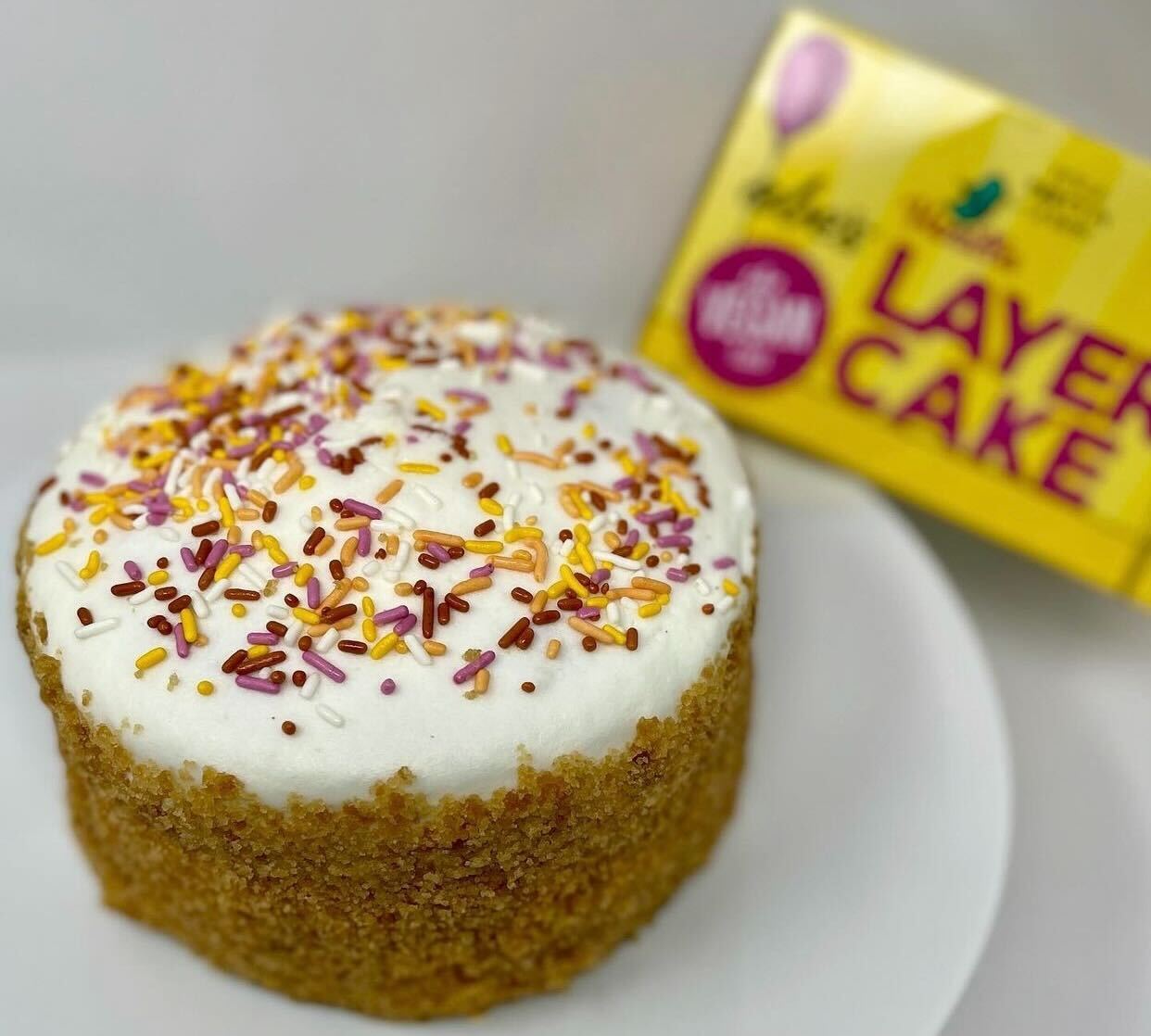 Abe's Muffins
6 Abe's Muffins
Do you know the vegan muffin man? His name is Abe, and he's started making the best cakes, from pound to sheet and even celebration cakes.
Each flavor is mouthwateringly moist and deliciously fragrant. You know you're about to bite into the ginger spice variety because you can smell the sweet and spicy aroma as soon as you peel back the plastic wrap.
Some flavors—such as the zucchini bread, banana bread, blueberry, and coffee cake—are wonderful for breakfast or tea time. For a more decadent dessert experience, the chocolate, vanilla, and "Ultimate Vanilla" don't disappoint.
Where to find Abe's: Whole Foods, Natural Grocers, Sprouts, Fresh Thyme, and more.
Get it here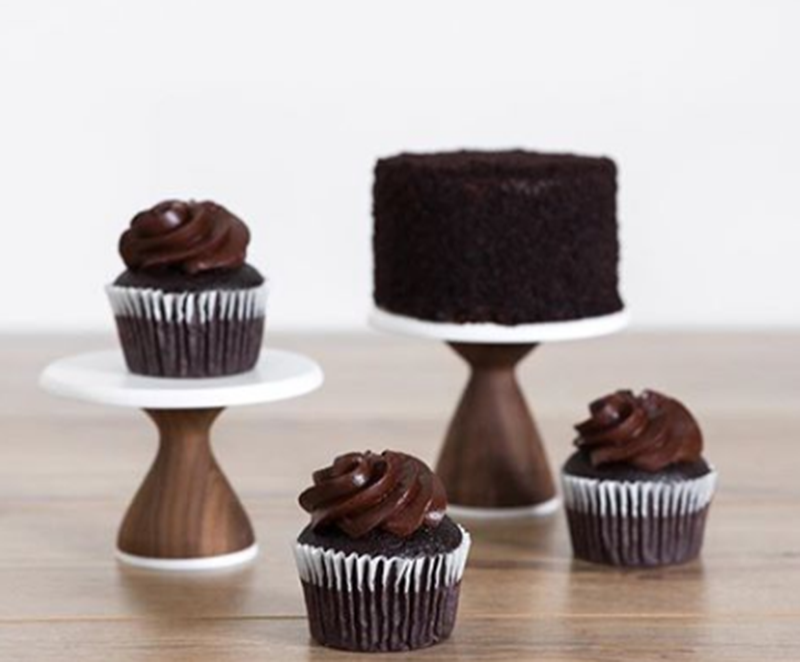 Rubicon Bakers
7 Your local grocery store
Depending on where you live, your local grocery store might carry vegan cakes, cupcakes, and other treats made by local bakeries. Or, the store's bakery itself might offer plant-based options—it's worth it to ask.
For more vegan cakes, read:
Here at VegNews, we live and breathe the vegan lifestyle, and only recommend products we feel make our lives amazing. Occasionally, articles may include shopping links where we might earn a small commission. In no way does this effect the editorial integrity of VegNews.