There is no shame in devouring an entire loaf of challah in one day. While most wouldn't recommend doing so eight days in a row, the beauty of bread is that it freezes well, and it's ideal to share. We scoured the vegan interwebs to find the best sweet and savory challah recipes to delight your family table every night of Hanukkah. On the rare occasion there are leftovers, make challah bread pudding!
What is challah?
Challah is an enriched, slightly sweet yeasted bread made for Jewish holidays and the weekly Friday Sabbath meal. The dough is braided using three, four, or six-strands and often formed into a long loaf, with the exception of Rosh Hashanah—the Jewish New Year—when the braids are shaped into a round.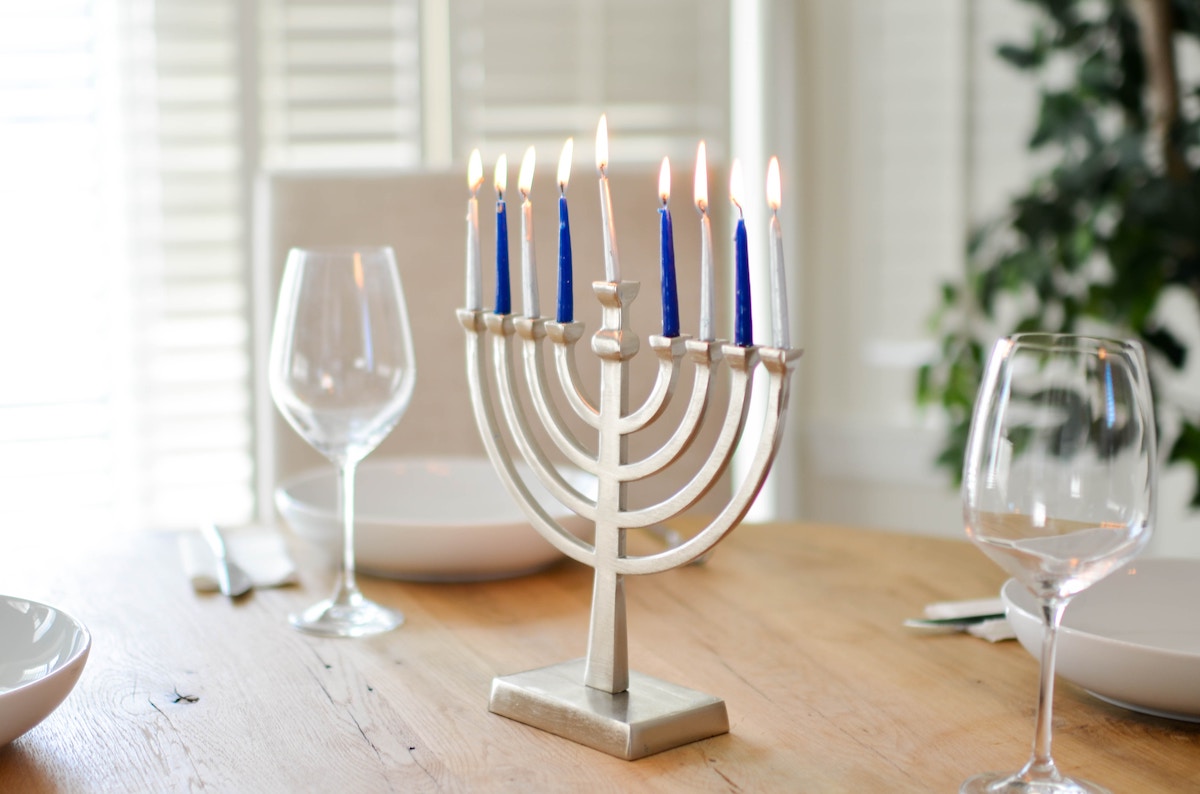 While there are many intricacies surrounding the symbolism and tradition of challah, the idea is that it represents the two pieces of manna, an edible substance that miraculously fell from Heaven during the 40-year period after the Exodus.
In regards to taste and texture, challah is traditionally sweetened with honey and enriched with eggs and vegetable oil. The result is an addictively fluffy-yet-dense loaf with a soft golden exterior, similar to a brioche.
Is challah vegan?
In the traditional sense, challah is not inherently vegan, but that does not mean you can't make an equally delicious plant-based variation.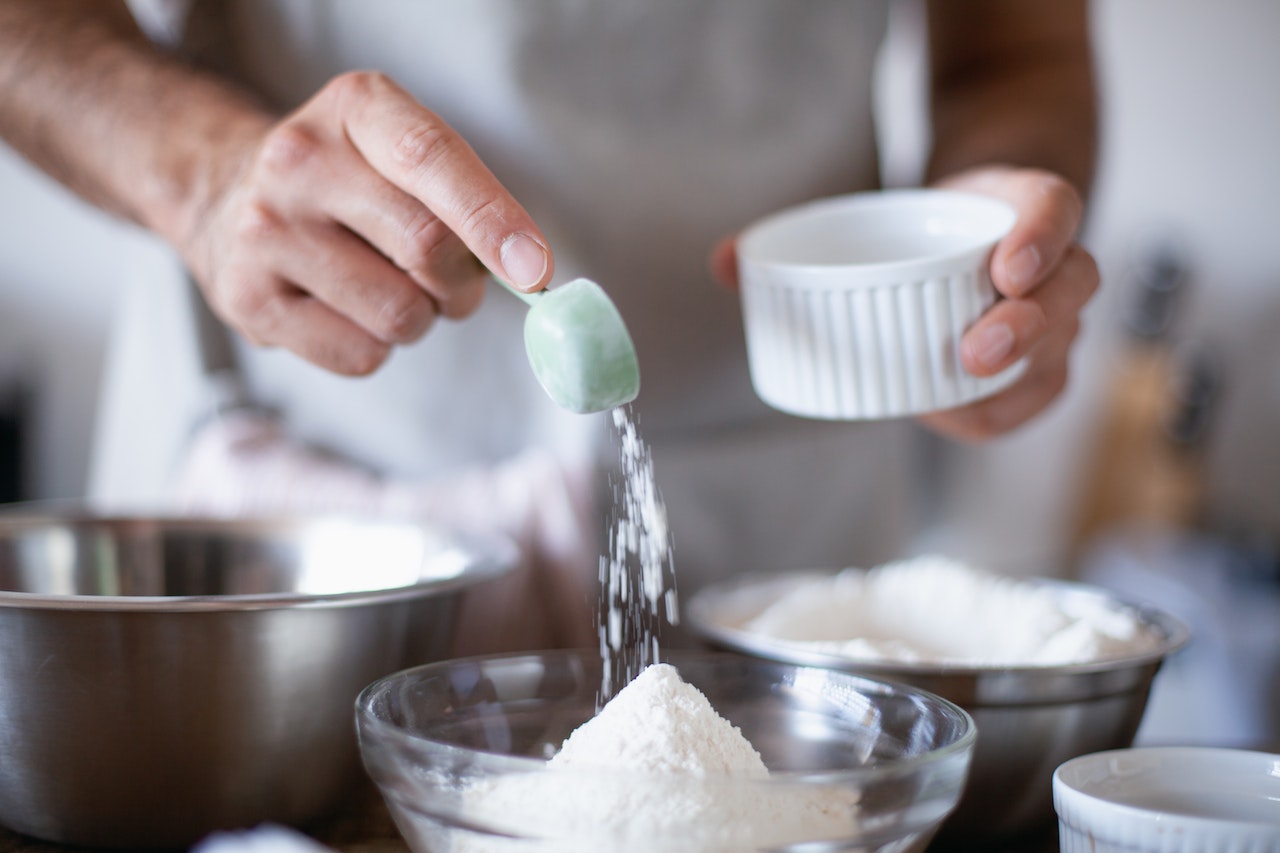 Pexels
Anything can be made vegan, including challah, and it's easy to make if you have a solid recipe. Through trial and error, we've found the best vegan challahs are made with vegan-as-is recipes in lieu of attempting to put a vegan spin on a non-vegan recipe. Yeasted bread is rather unforgiving, so it's best to follow recipes exactly for best results.
Plant-based bakers have made scientific substitutions for challah's traditional animal ingredients in the following ways: granulated sugar replaces honey, a baking soda and coconut oil mixture often replaces the eggs, and coconut oil can also be used to substitute the finishing egg wash.
8 vegan challah recipes
It's time to make your own vegan challah! We recommend reading the recipe in its entirety before proceeding, as well as watching a few braiding techniques on YouTube to master the art of the braid. Follow these steps, and you'll have a piping-hot, wonderfully rich loaf of challah on your table in four hours or less (don't worry, much of that is inactive rising time).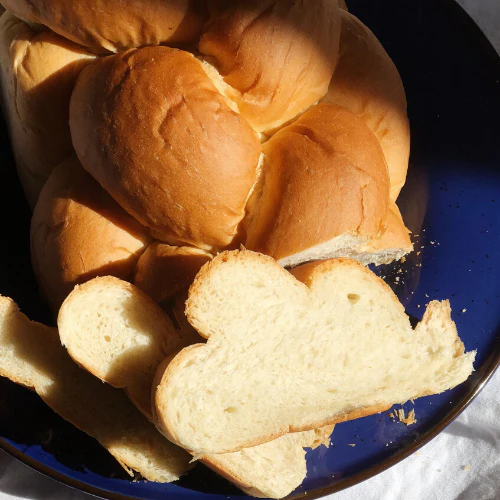 Challah Club
1 The Original
This boutique challah company isn't exclusively vegan, but they know how to make exceptional plant-based challah. This recipe was the first challah recipe we ever tried, and now we're hooked. This recipe is number one for a reason—it's relatively fool-proof, and you likely have all the ingredients you need in your pantry (with perhaps the exception of yeast). Pro tip: do not skip the proofing times!
GET THE RECIPE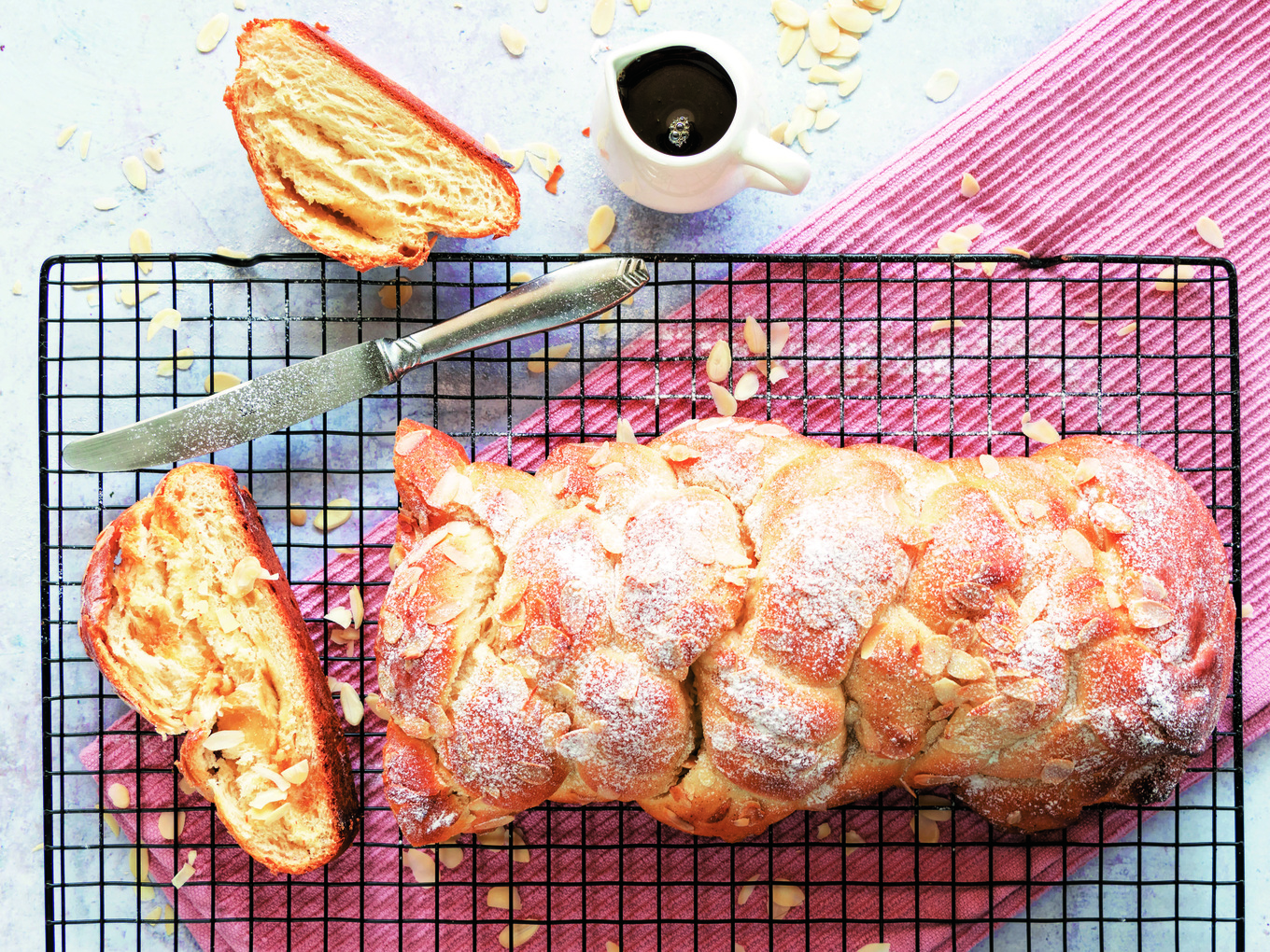 Kirsten Kaminski
2 Vegan Marzipan Challah
Homemade marzipan adds just the right amount of sweetness to this tasty vegan challah recipe. The vegan egg wash is made with a combination of almond milk and pure maple syrup, and the delicious toppings include a mix of blanched almonds, ground cinnamon, and powdered sugar.
Get the recipe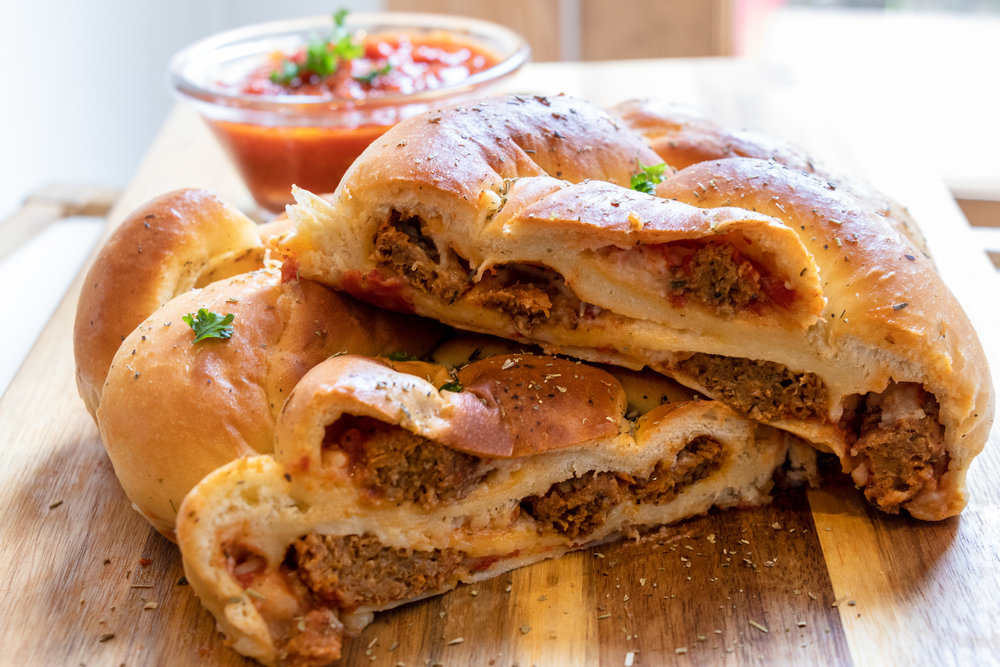 86 Eats
3 Beyond Meatball Stuffed Challah
Imagine a vegan meatball sub … stuffed inside a warm, fluffy loaf of challah. It's savory, gooey, melty, meaty, garlicky, and utterly the perfect handhold. No worries about a meatball sliding off the backend as you take a bite—the challah keeps all the ingredients contained. Serve hot with a side of extra marinara for dipping.
GET THE RECIPE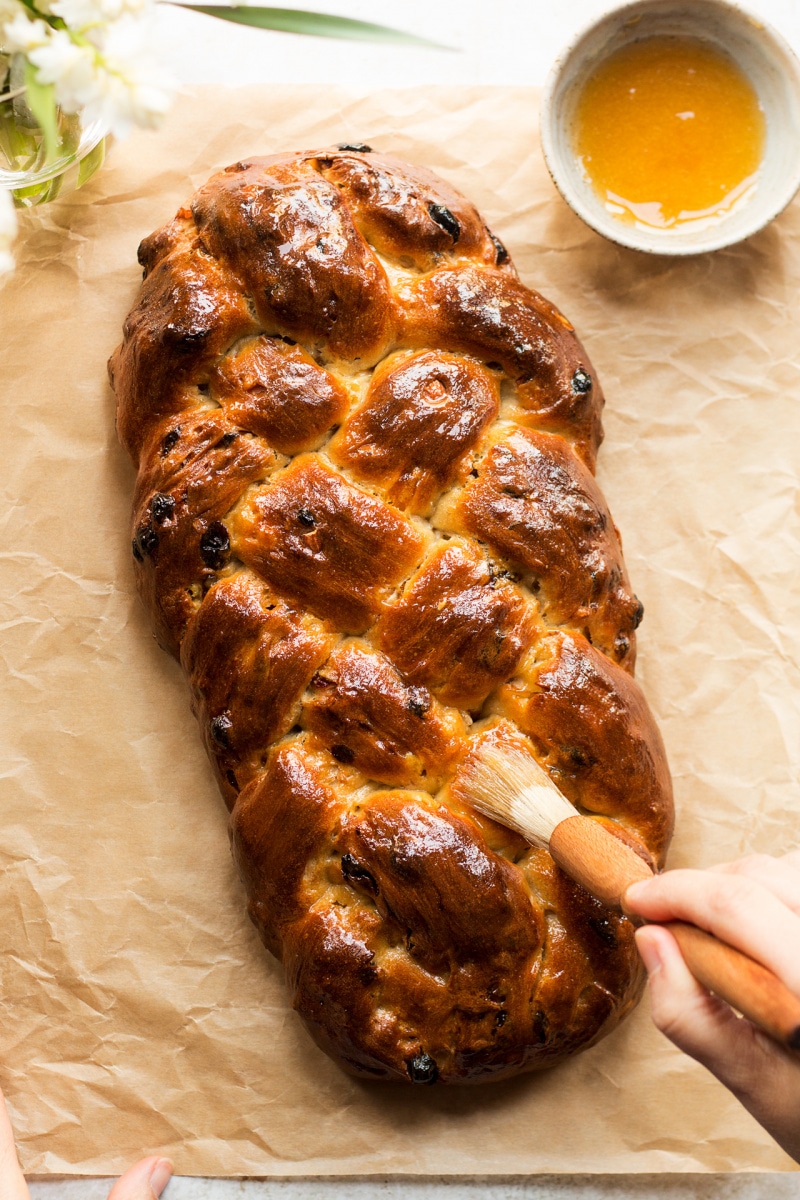 Lazy Cat Kitchen
4 Vegan Challah with Fruits and Nuts
Made with a blend of flour, vegan yogurt, and fruity goodness from apricots, sultanas, and almonds, this vegan challah is soft, delicate, and packed with flavor. Glazed with apricot jam, it's the perfect festive centerpiece for your holiday table.
Get the recipe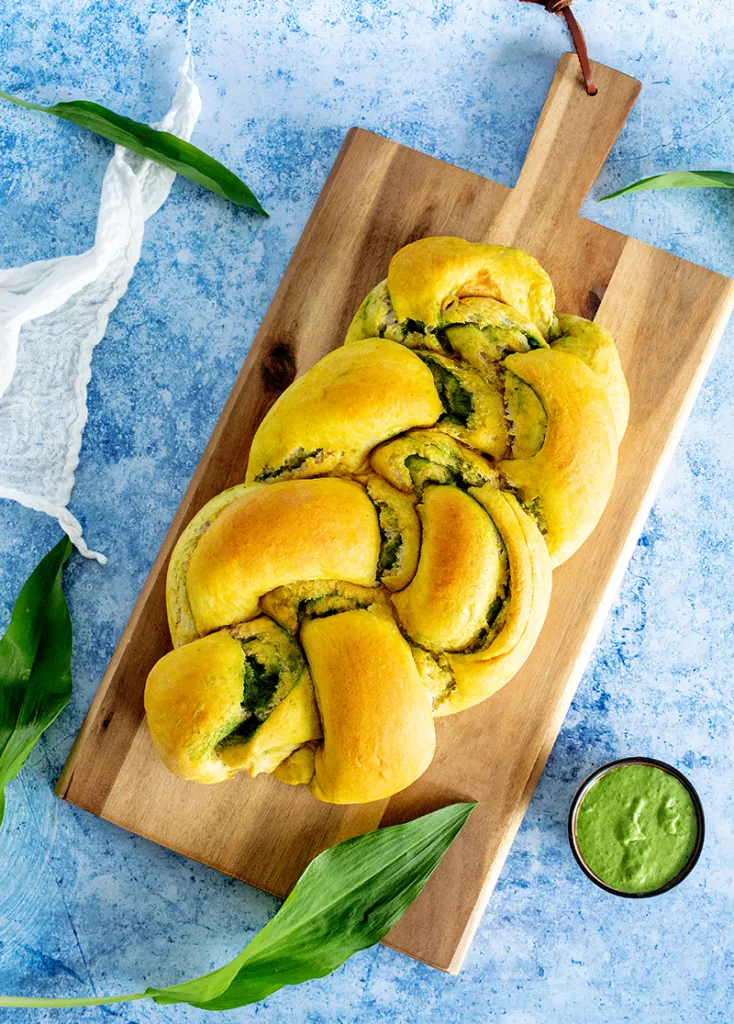 Green Evi
5 Wild Garlic Cheese Stuffed Vegan Challah
Why not switch up tradition a little bit this holiday season? Featuring soft, pillowy dough, and filled with a vibrant blend of vegan cream cheese and wild garlic, this delicious savory take on challah is sure to impress.
Get the recipe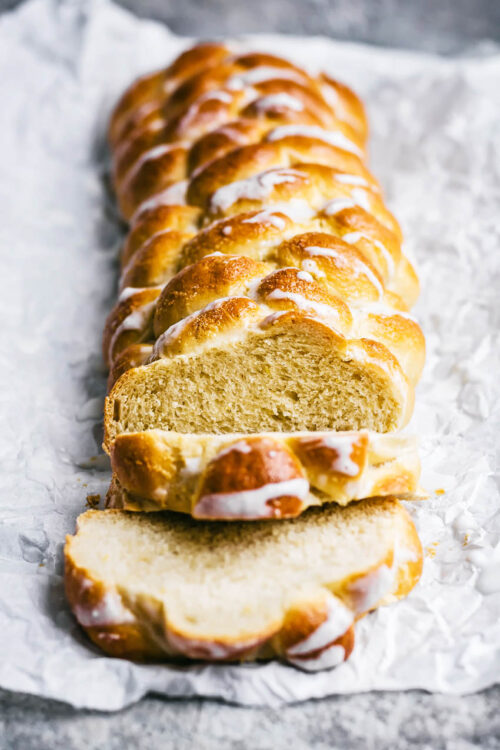 Occasionally Eggs
6 Vegan Challah With Lemon and Vanilla
This recipe weaves together soft, fragrant dough, which is enriched with vanilla, zesty lemon, and just the right hint of maple sweetness. It's a warm, flavorful addition to your Hannukah table—just make sure to move fast, it's guaranteed to be gobbled up quick.
Get the recipe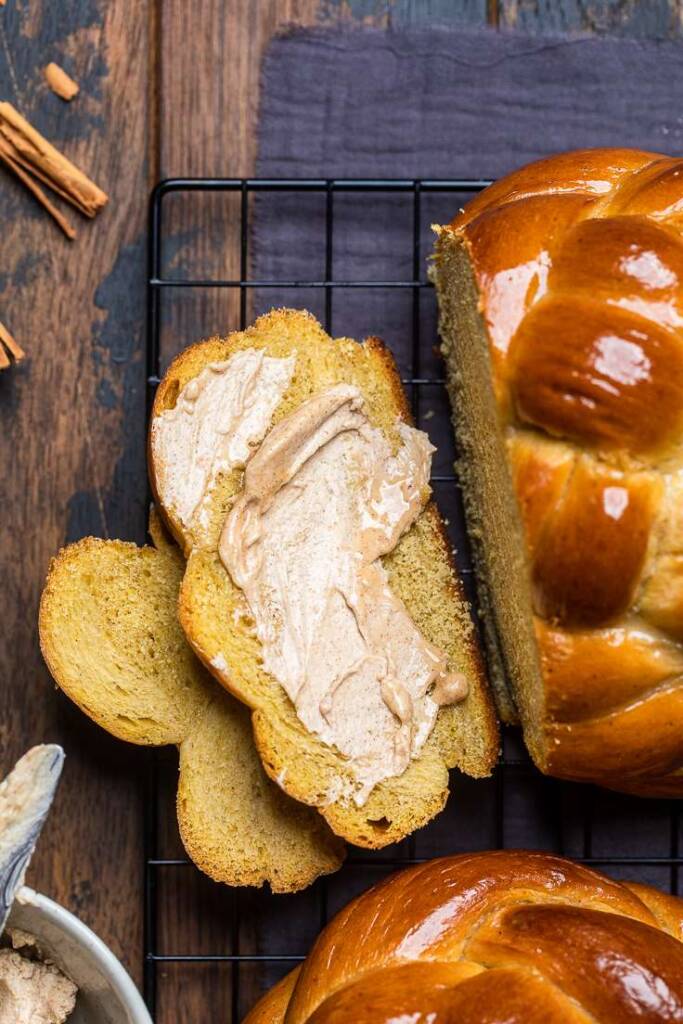 Make It Dairy Free
7 Vegan Pumpkin Challah Bread
If you love the flavors of fall, you don't have to leave them in November—bring them into the holiday season with this flavorful pumpkin challah bread recipe. The bread is delicious on its own, but it's also great for French toast, too.
Get the recipe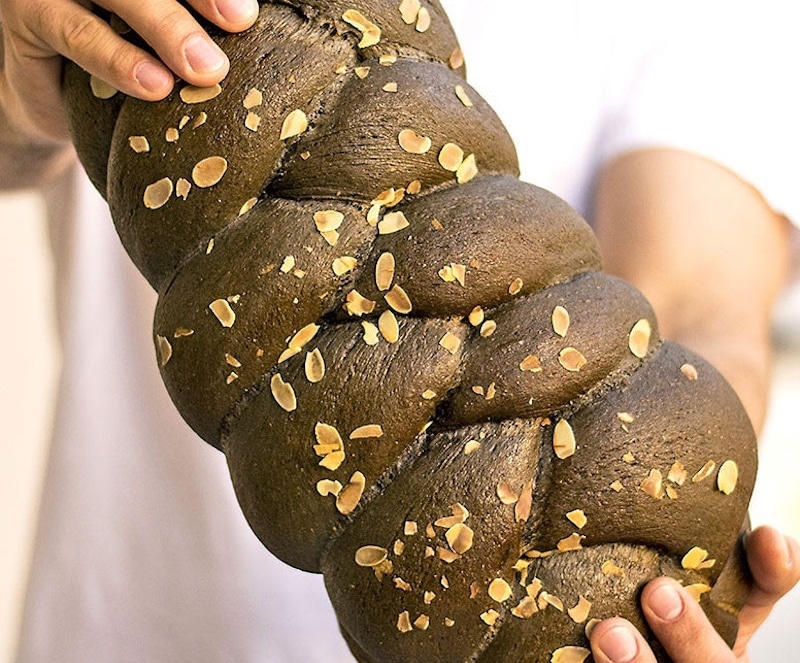 The Hungry Bites
8 Black Vegan Challah With Olive Oil
Beyond the cardamon, olive oil, and other warming spices, this challah recipe has an unorthodox ingredient—activated charcoal. You don't taste it, but the trendy superfood adds a conversation-sparking dark hue to the otherwise golden challah loaf. Even if you're not able to get your hands on activated charcoal, this sweet-meets-savory recipe is still worth a try.
GET THE RECIPE
For more vegan Hanukkah, read: