Whether you slurp, spear, or twirl your pasta, the love for this simple carbohydrate is universal. But the question is: is pasta vegan? While noodles seem to attract a sprinkling of cheese and heavy cream sauces, most dried pasta is inherently plant-based. Where you go from there can dip it into omnivore or vegan territory. Of course, anything omnivores eat one can make vegan, and we have a ton of saucy, perfectly al dente recipes to celebrate the pasta noodle in every shape and form.
Is pasta vegan?
Pasta certainly can be vegan—it depends on where you source it from. The most common form of pasta is of the dried, store-bought variety. The cardboard boxes of spaghetti, penne, fettuccine, angel hair, farfalle, macaroni, and more are designed specifically for long shelf life and are made with semolina flour, water, and salt.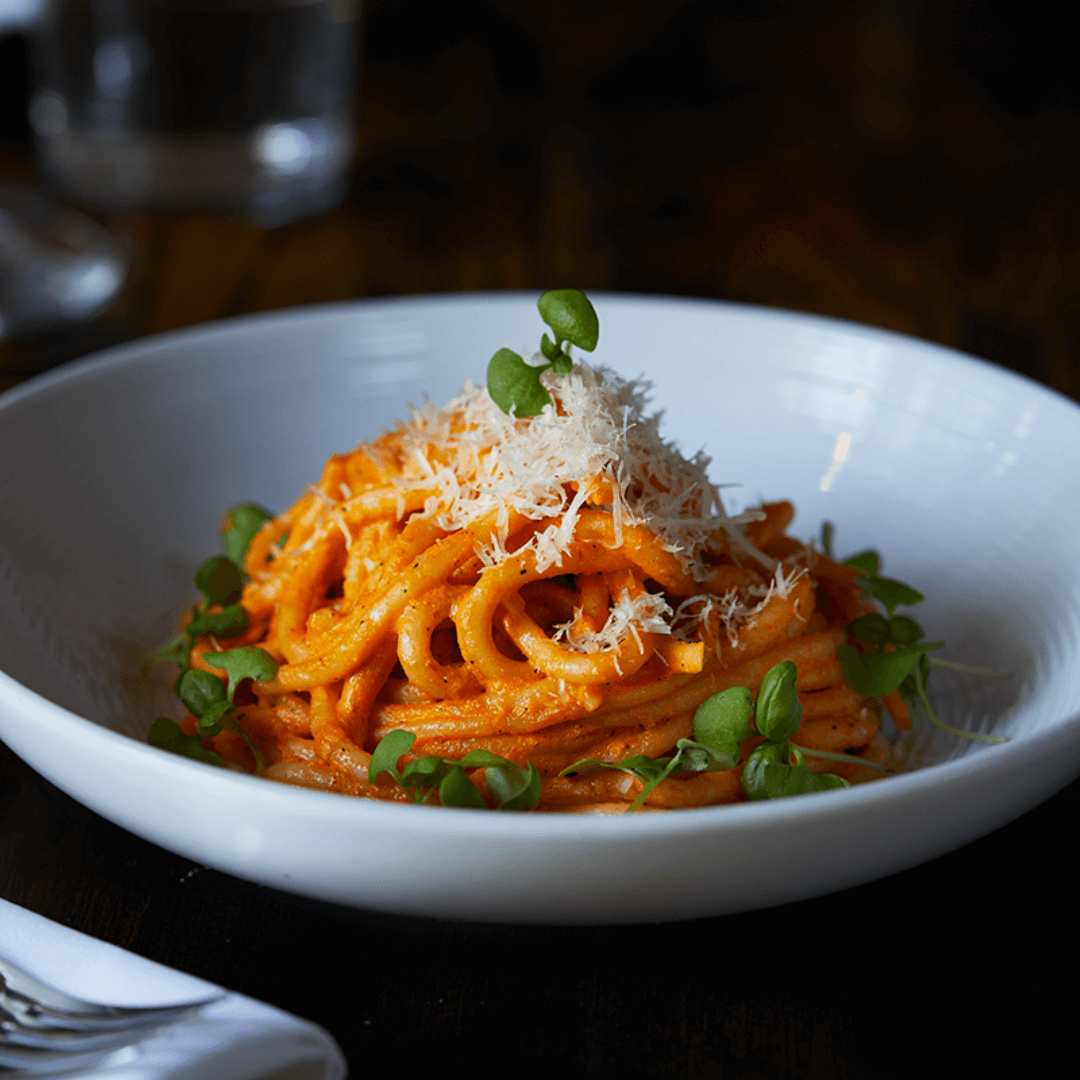 Pura Vita
Fresh pasta requires refrigeration as it is made with eggs (though vegan versions are possible and equally sumptuous). At a grocery store, the difference is easily spotted—dried is vegan; refrigerated or "fresh" labels likely are not—but restaurants can be slightly more elusive. A restaurant that uses fresh pasta will often highlight the fact on the menu, but if this adjective is not mentioned, it's always recommended to ask your server whether the pasta itself contains any animal ingredients.
Vegan pasta ingredients
For a category that is so beloved and satisfying, pasta is an incredibly simple food. Dried pasta is just flour, water, and salt, though some brands may fortify their noodles with B vitamins and iron. Fresh vegan pasta is naturally egg-free—this binder and fat source is typically replaced with a few teaspoons of olive oil.
How to make vegan pasta
The pasta-making process is deceptively simple and unexpectedly laborious. To start, combine the flour and salt in a bowl and make a well in the center. Pour the water and olive oil into the well and mix with your fingertips until you form a dough, working the outside flour into the center of the well. Knead the dough for about 10 minutes until the dough is no longer sticky but moist enough to form into a ball. Next, allow the dough to rest in a bowl, covered, on the countertop for 30 minutes.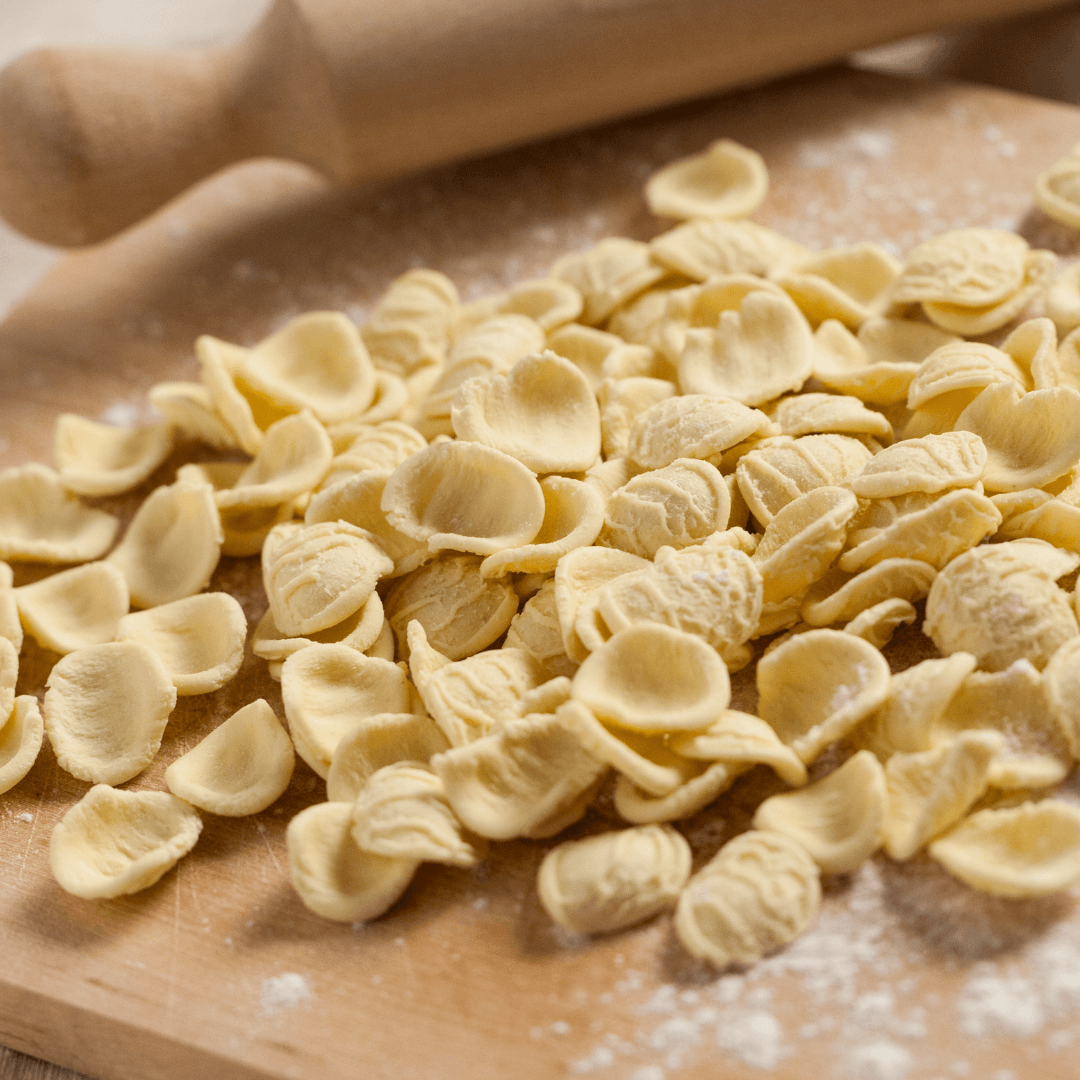 Canva
Now comes the labor of love. To create individual pasta noodles, you'll roll out the dough—making sure every surface is well-coated in semolina flour—and use a knife to slice long strands to create your noodles. Note: they won't stick together, so you can pile your noodles on top of each other, no need to lay them flat. Once your noodles have been sliced, immediately add them to a boiling pot of heavily salted water. Boil for three to four minutes, drain, and serve with your favorite sauce. The whole process should take about 80 minutes for beginners and a little over an hour for the experienced pasta pro.
5 gluten-free and vegan pasta brands
Not all gluten-free pasta is vegan, but the two dietary preferences are becoming more cohesive as consumers demand both plant-based and gluten-free options. The category has improved significantly from its early days. With high-quality vegan and gluten-free pasta, you shouldn't be able to tell that it's not made with wheat. Here are six solid brands to look for.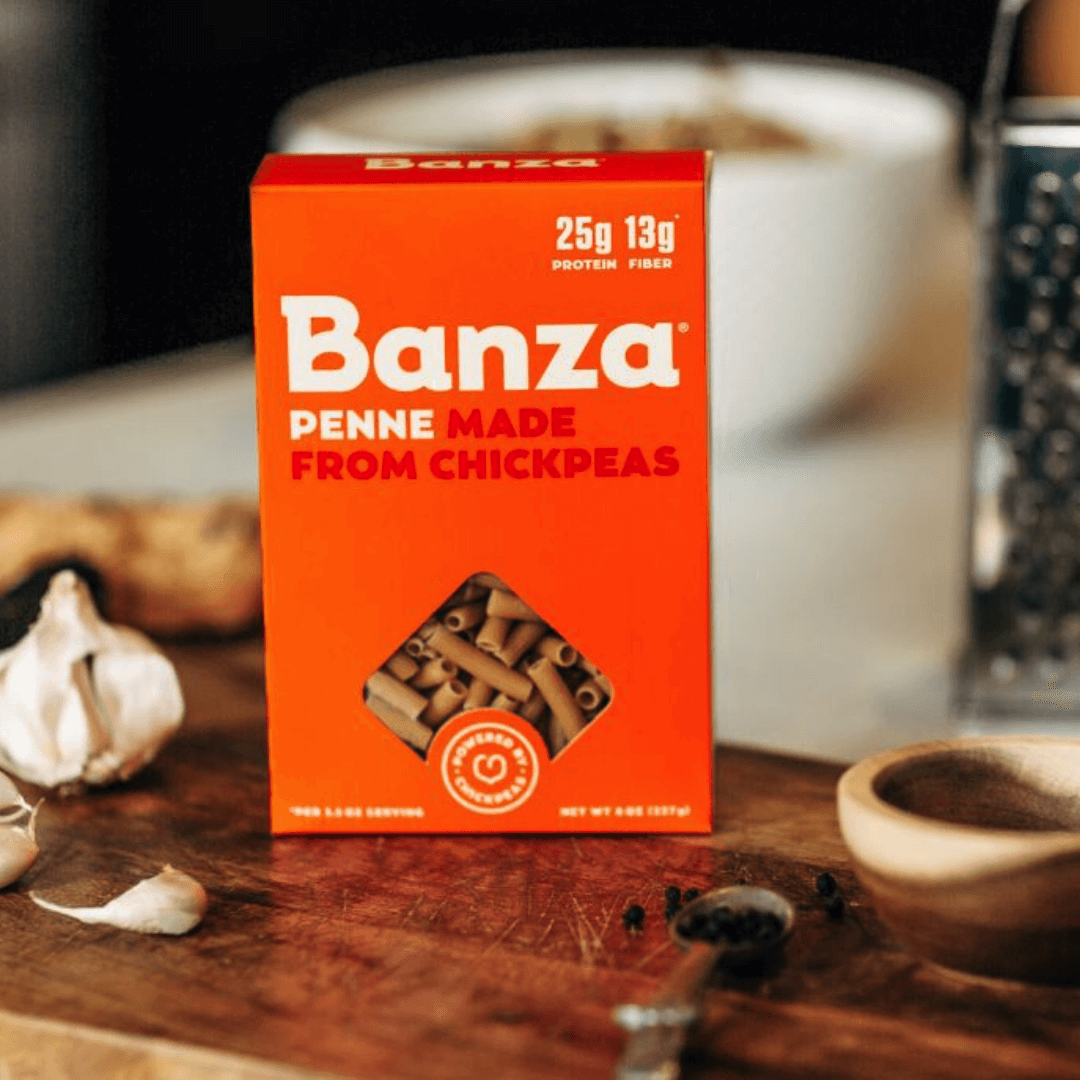 Banza
1 Banza
This allergen-friendly brand is out to prove that chickpeas can do it all. Made with a blend of chickpeas and peas—plus xanthan gum for binding—Banza pasta is high in protein and fiber. The brand churns out a wide variety of toothsome shapes including wagon wheels, shells, Cavatappi, spaghetti, and more.
Find it here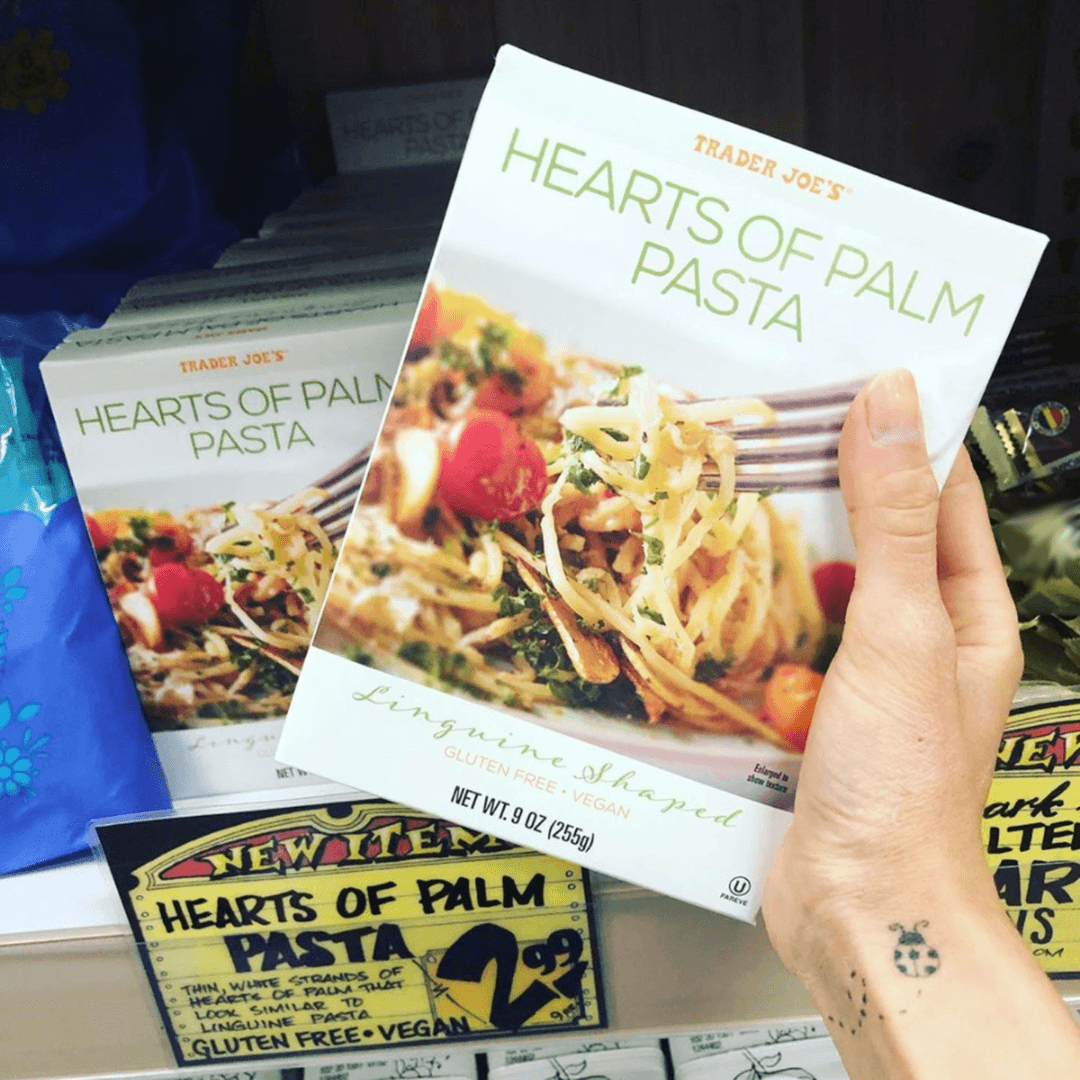 @veggie_at_trader_joes/Instagram
2 Trader Joe's
TJ's is constantly inventing new gluten-free options, and it doesn't just stick to one type of pasta. Over the years, the grocer has released a number of noodles made with alternative ingredients including brown rice and quinoa, black bean, red lentils, and even hearts of palm. The options beckon for an at-home pasta taste test!
Find it here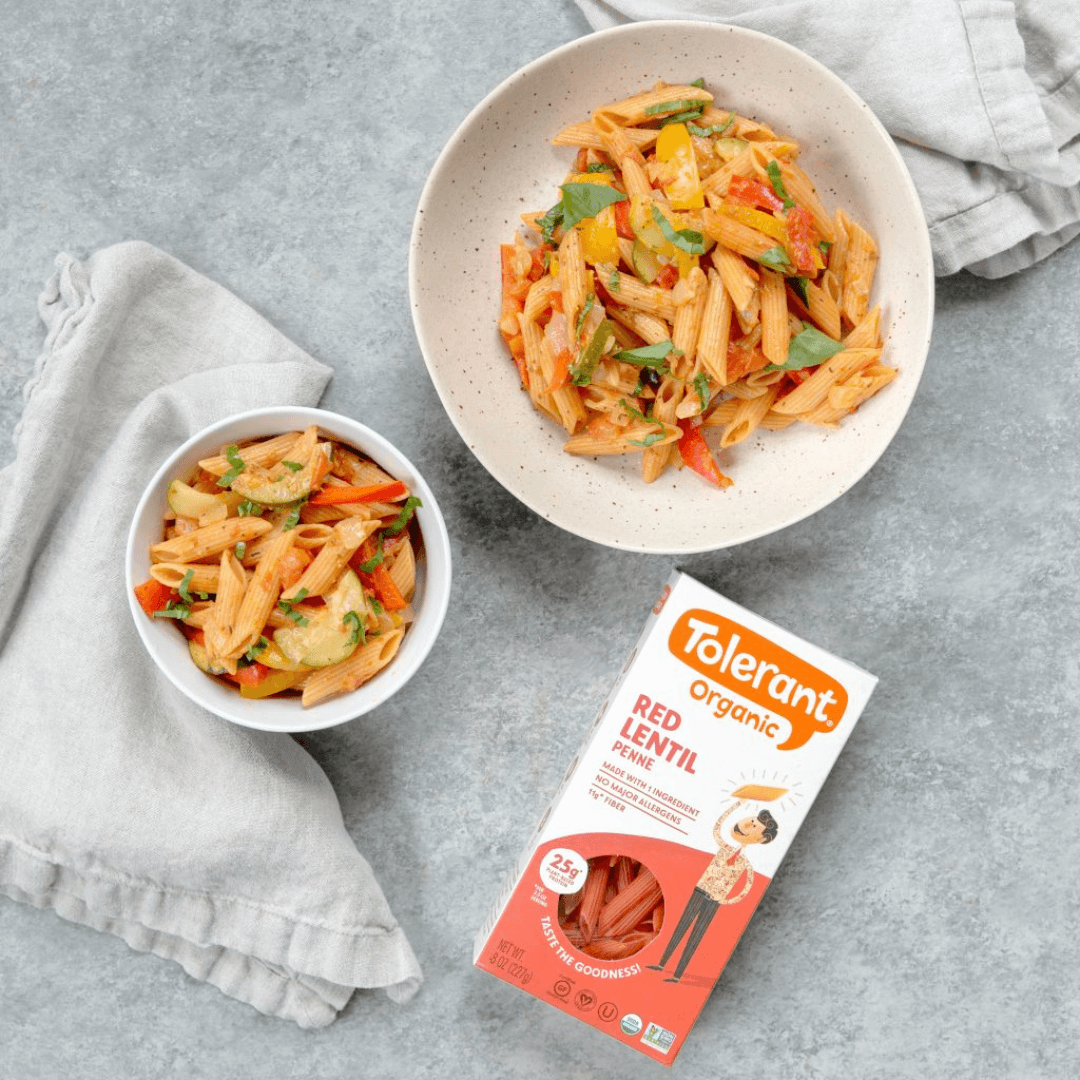 @plantbasedjuniors/Instagram
3 Tolerant Foods
It's all about legumes at this gluten-free company. This range of gluten-free and vegan pasta is made with a variety of lentils and pulses including green lentil elbows, red lentil penne, chickpea rotini, and even fun space-shaped noodles for the kiddos (and kids at heart). As a bonus, all products are organic.
Find it here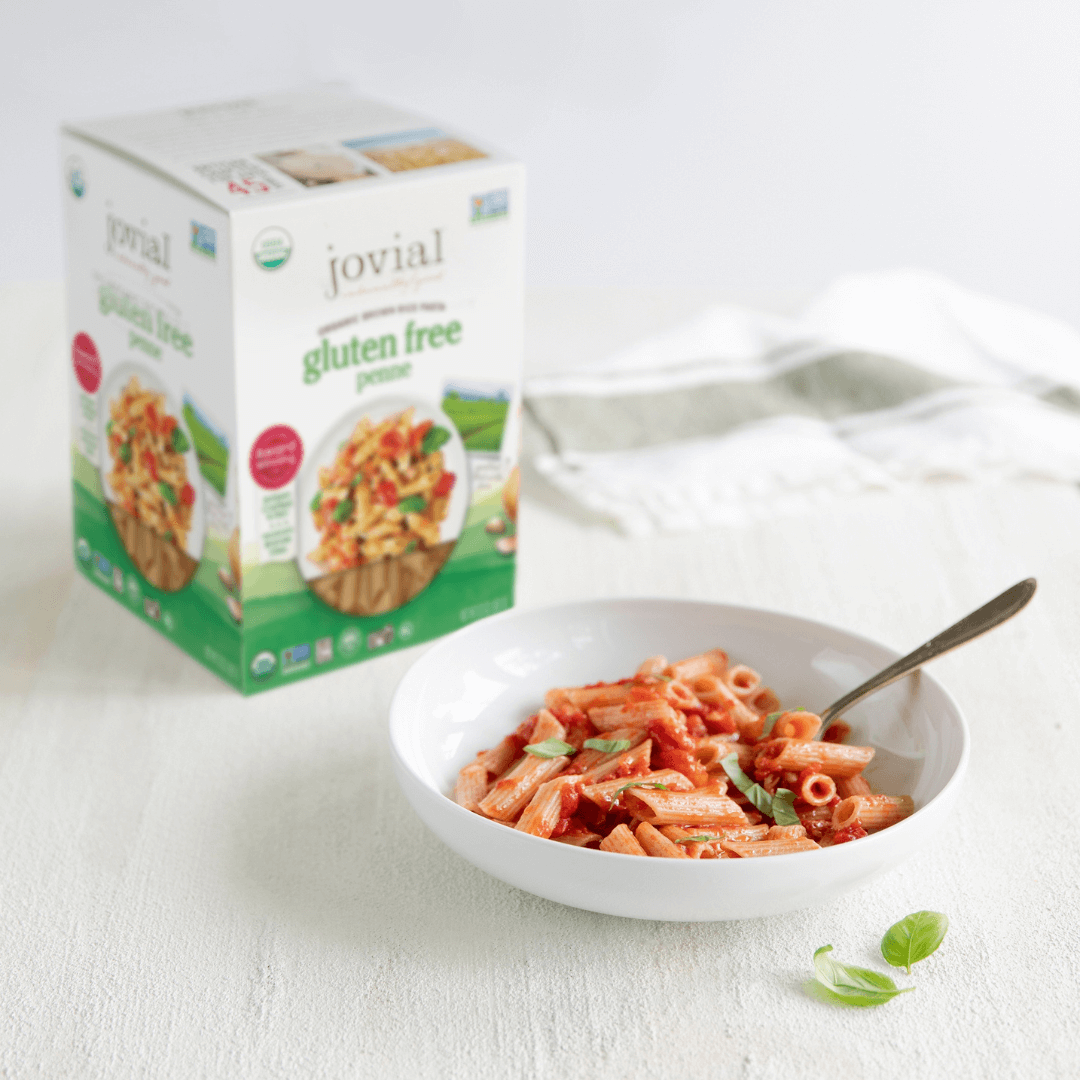 Jovial
4 Jovial
Made purely from cassava flour and water, these vegan and gluten-free noodles are grain-free and allergen-friendly. Varieties come in tiny orzo, swirly fusilli, twirlable spaghetti, and more. The brand duplicates these options with a brown rice range as well.
Find it here
Miracle Noodles
5 Miracle Noodles
At five calories a serving, these noodles seem too good to be true. The texture is slightly more elastic than wheat-based noodles, and they do need some sauce to take on flavor, but overall, they're a decent alternative to traditional pasta. More broadly called shirataki noodles, they're made with konjac flour and water for a toothsome, delicious noodle.
Find it here
9 vegan pasta recipes
From fettuccine alfredo to spinach ravioli, here are nine vegan pasta recipes to try at home.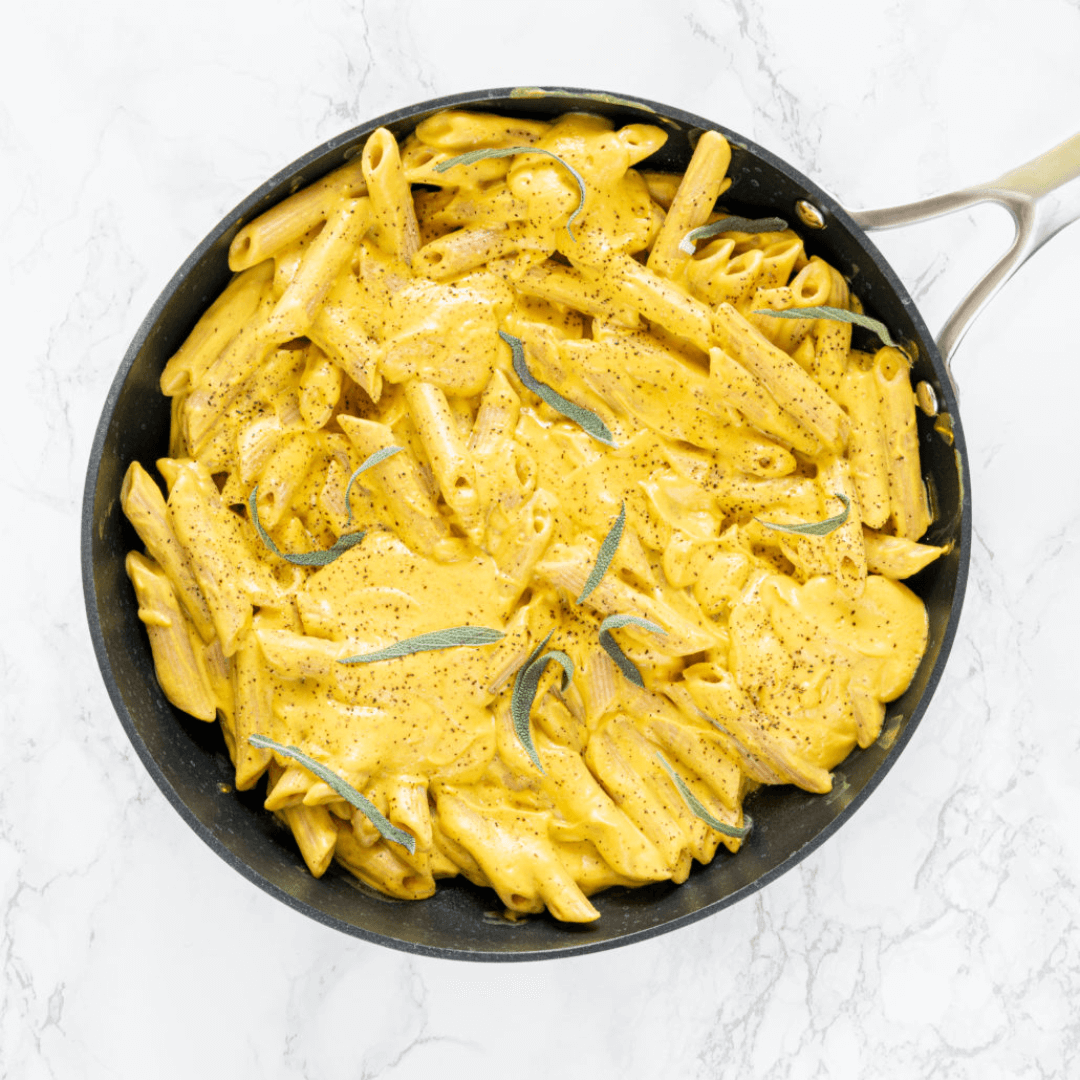 Danielle Keith
1 Vegan Cashew Cream Pumpkin Pasta
Fettuccine alfredo can be so one-note. This pumpkin-infused silky cream sauce adds depth to the comfort food we all know and love. Serve over penne or a classic long noodle to slurp up as much decadent sauce as possible.
Find it here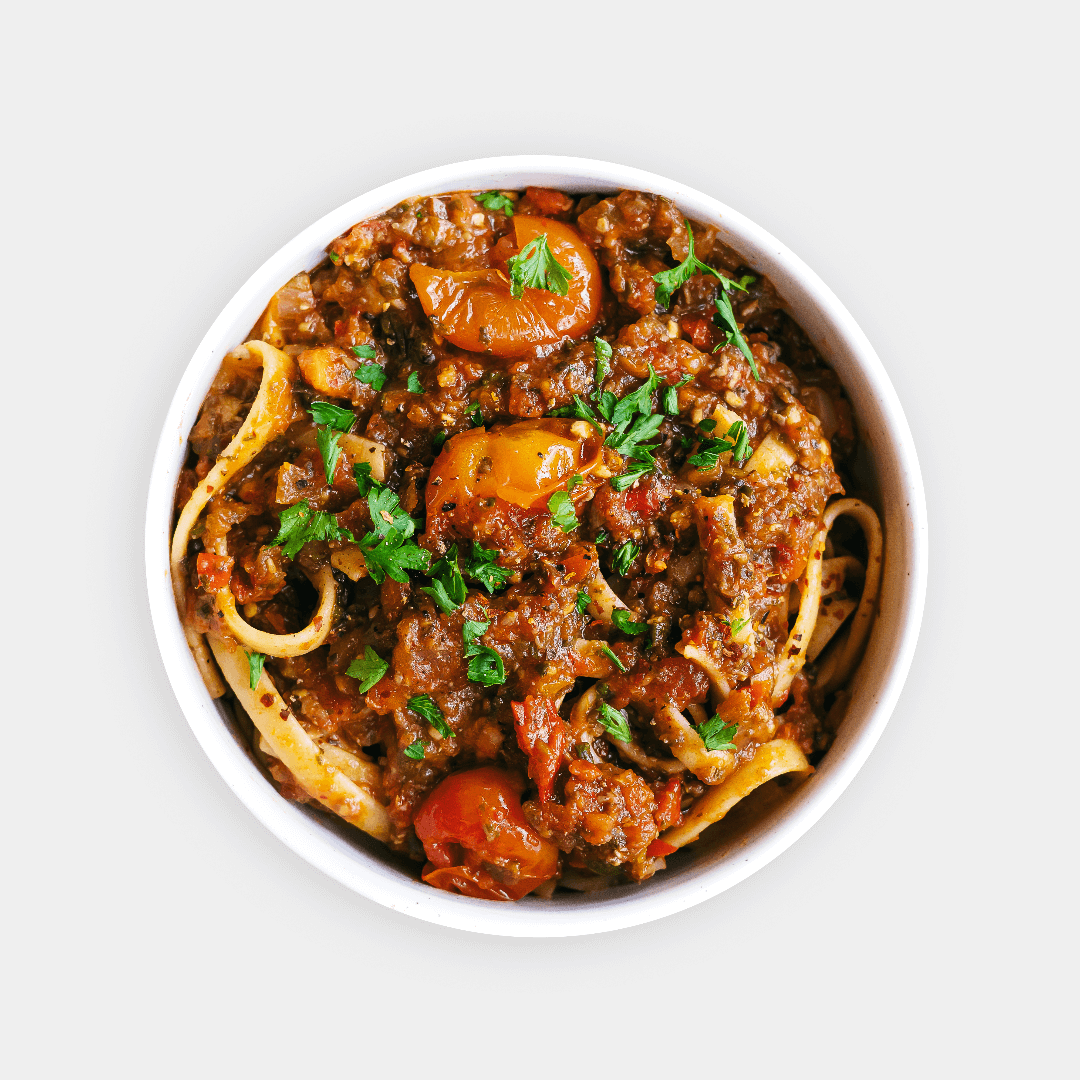 Carleigh Bodrug
2 Hearty Vegan Mushroom Fettuccine Bolognese
Transform humble jarred marinara into hearty bolognese by adding umami-rich cremini mushrooms and a handful of tender vegetables. Just a few thoughtful ingredients are all you need to turn basic into a brilliant bolognese you can whip up on a weeknight.
Find it here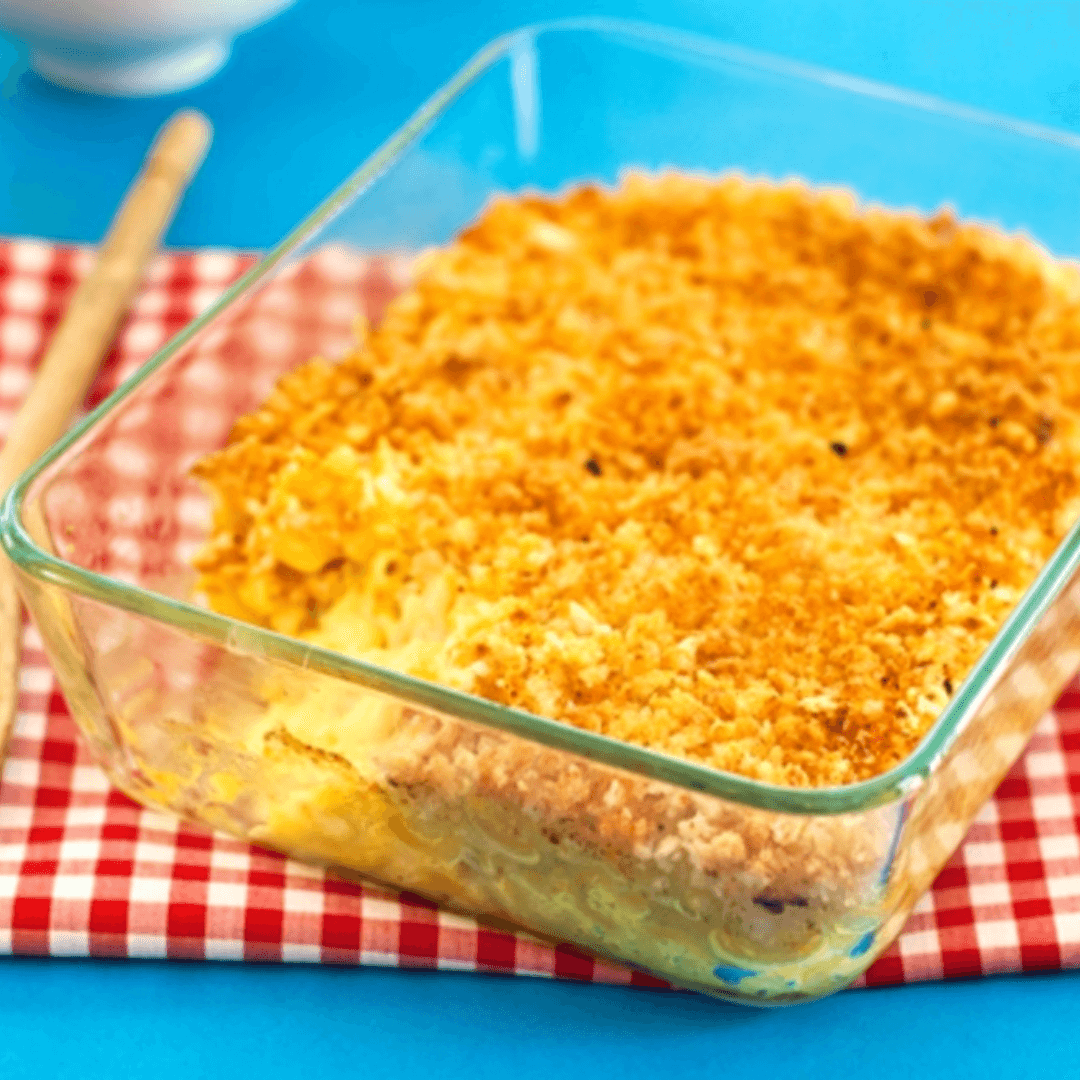 Hannah Kaminsky
3 The Best Vegan Macaroni and Cheese
Note to all stovetop purists: this is the best baked vegan macaroni and cheese. We challenge any recipe to try and rival this buttery breadcrumb-topped casserole of perfectly cooked noodles suspended in a thick, luscious vegan cheese sauce.
Find it here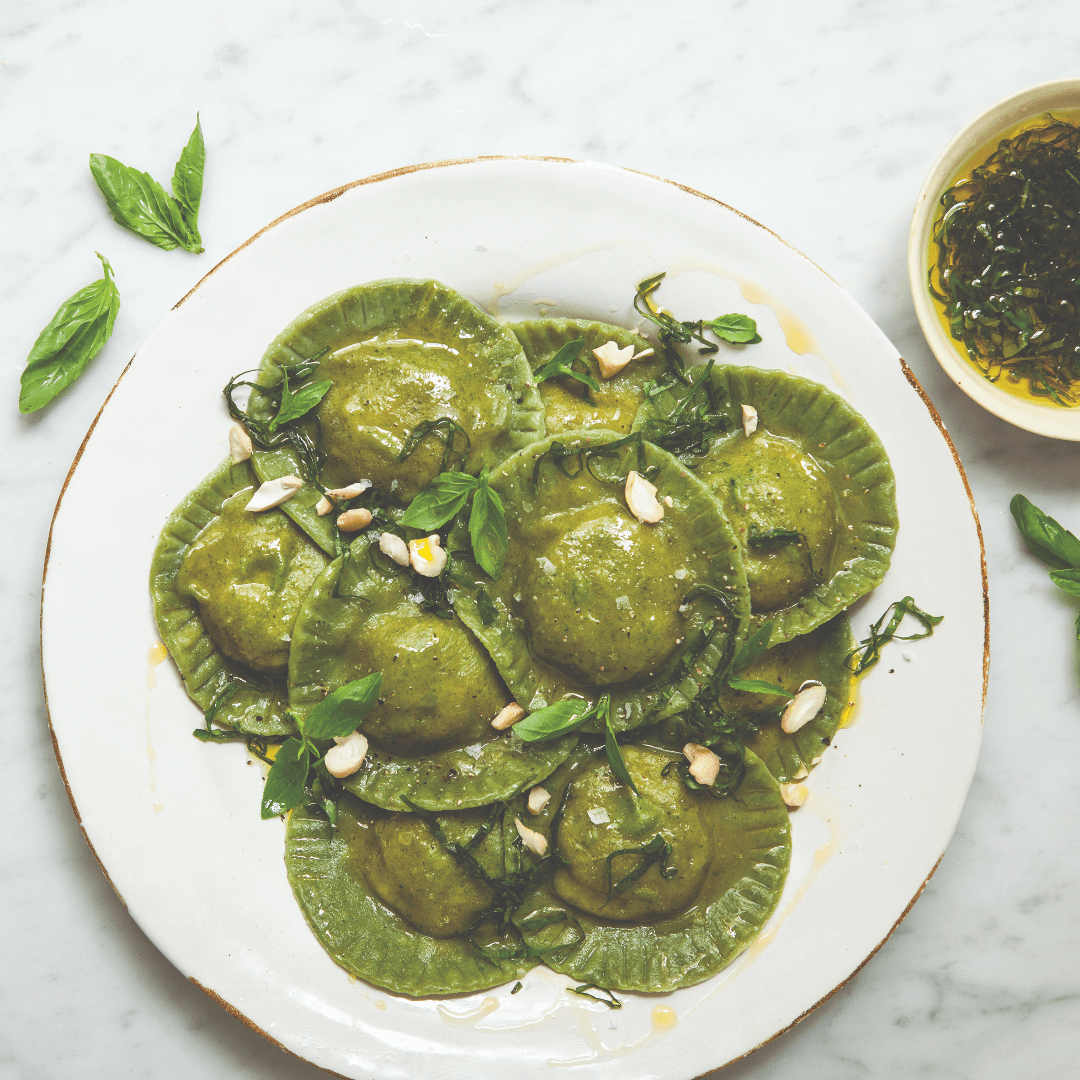 So Vegan
4 Creamy Vegan Spinach Ravioli With Cashew Cheese Filling
Ravioli should not be relegated to plastic packaging and restaurants—even the novice cook can make it at home with this straightforward recipe. As with any filled food—from empanadas to dumplings—the most important trick is to not overstuff the dough. This will prevent the pasta from spilling its delicious cashew cheese contents into the pot of boiling water.
Find it here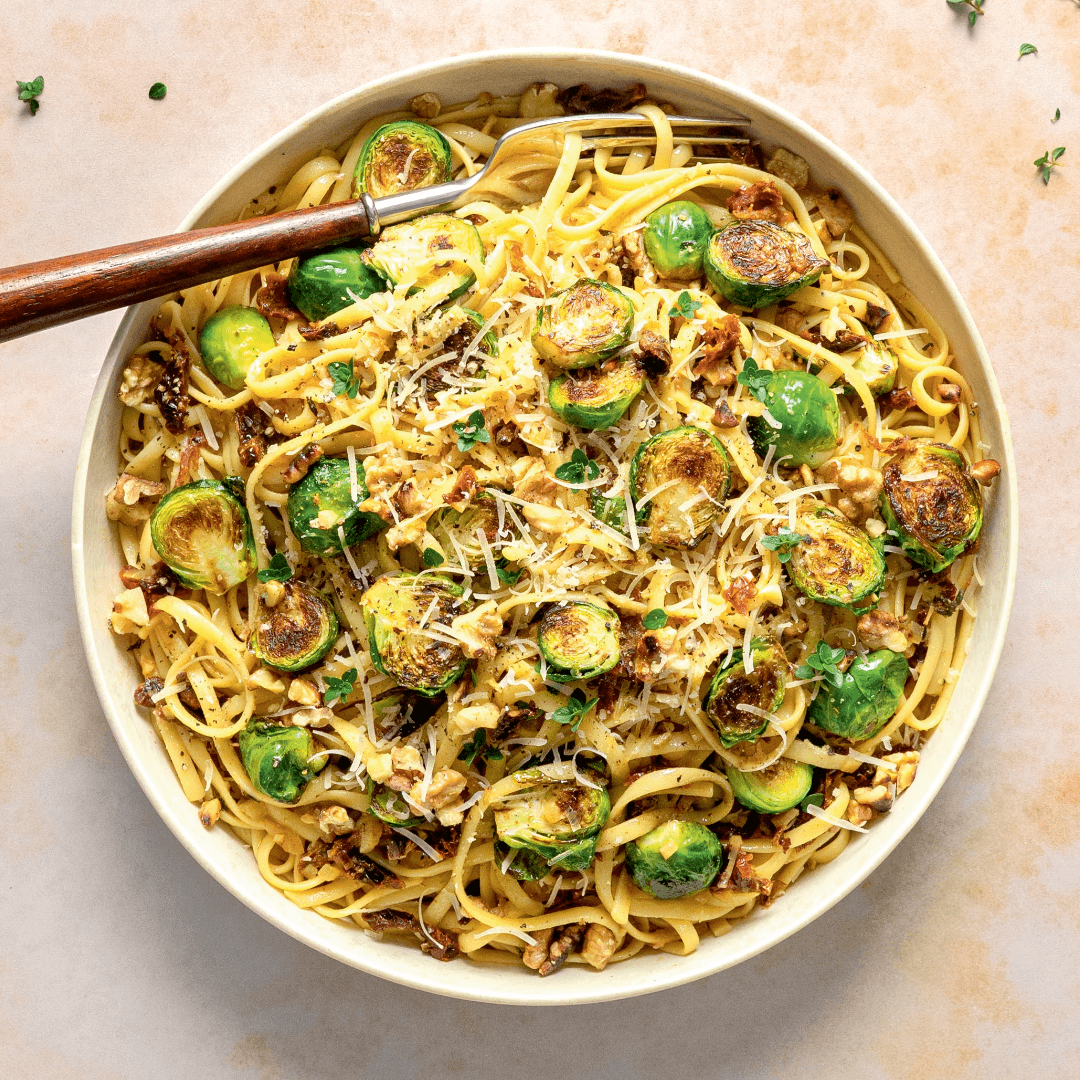 Lauren Toyota
5 Easy Brussels Sprout Linguine With White Wine Sauce
There is no such thing as cooking wine—the wine you cook with should be a wine you enjoy drinking. Pick a white on the dry side and pair it with lemon, shallots, and garlic for a refreshingly light yet filling pasta dish.
Find it here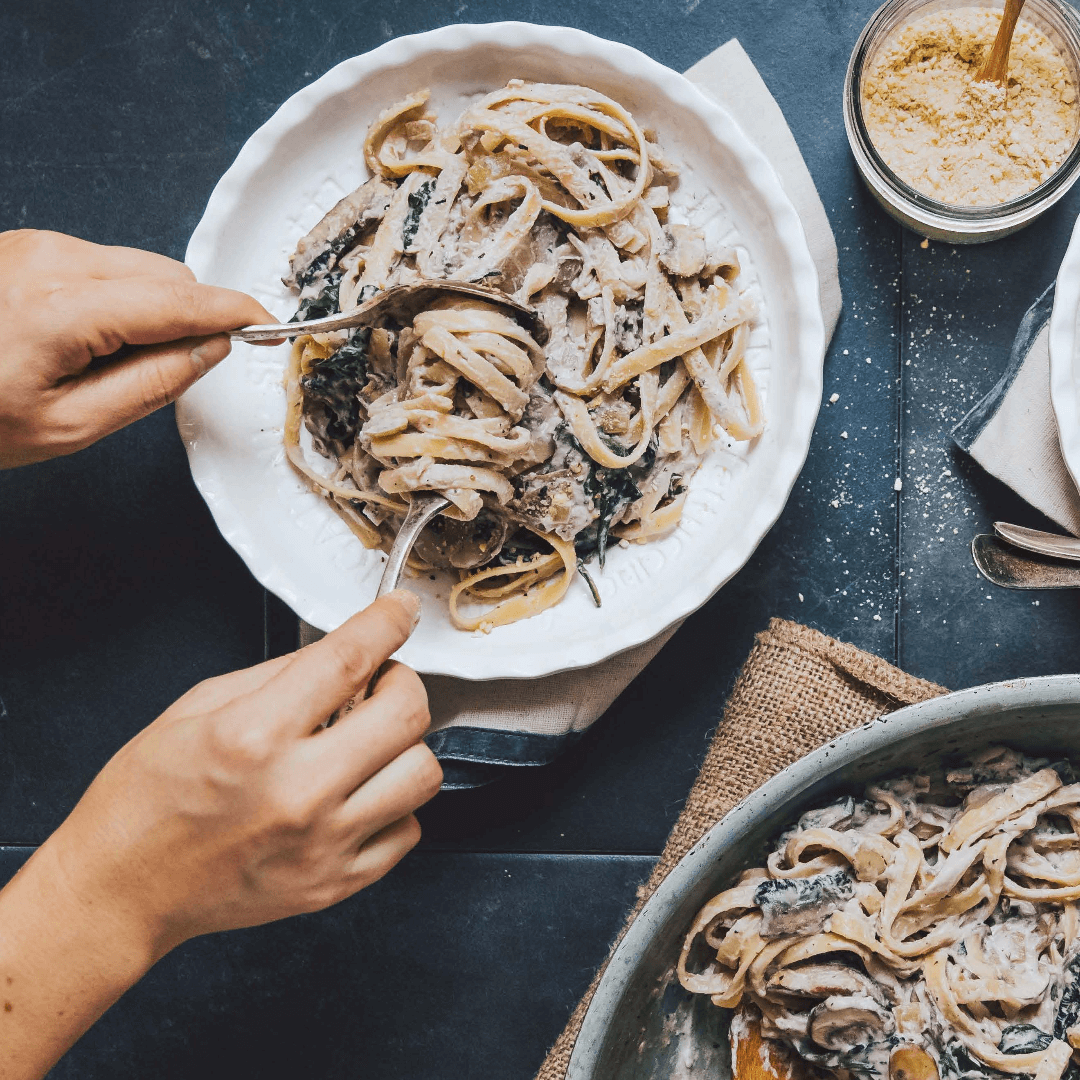 Lauren Toyota
6 Creamy Vegan Mushroom Fettuccine Alfredo
The standard alfredo sauce needs something to keep you coming back for more, and the addition of juicy portabellos and thinly sliced cremini mushrooms does just that. Not only do the shrooms provide some much-needed variation in texture, but they also lend an earthy, bold taste to cut the salty richness of the cashew alfredo sauce.
Find it here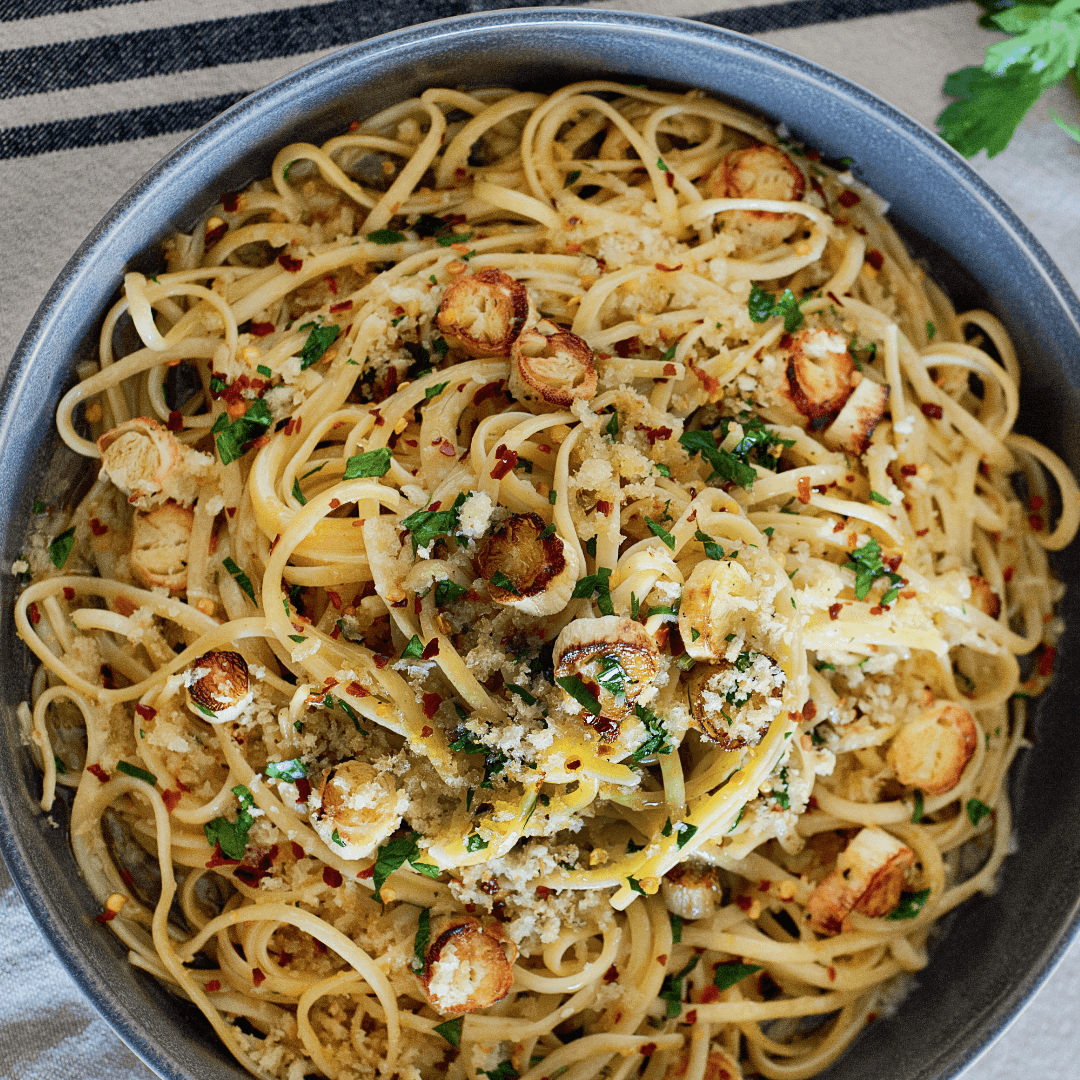 Alison Bickel
7 Vegan Scampi With Garlic White Wine Sauce
Those who aren't fond of hearts of palm need to give them a second chance. When reincarnated as plant-based scallops in a classic pasta dish, this watery veggie suddenly becomes appetizing—so much so you'll be picking out the vegan scallop pieces from the pasta itself.
Find it here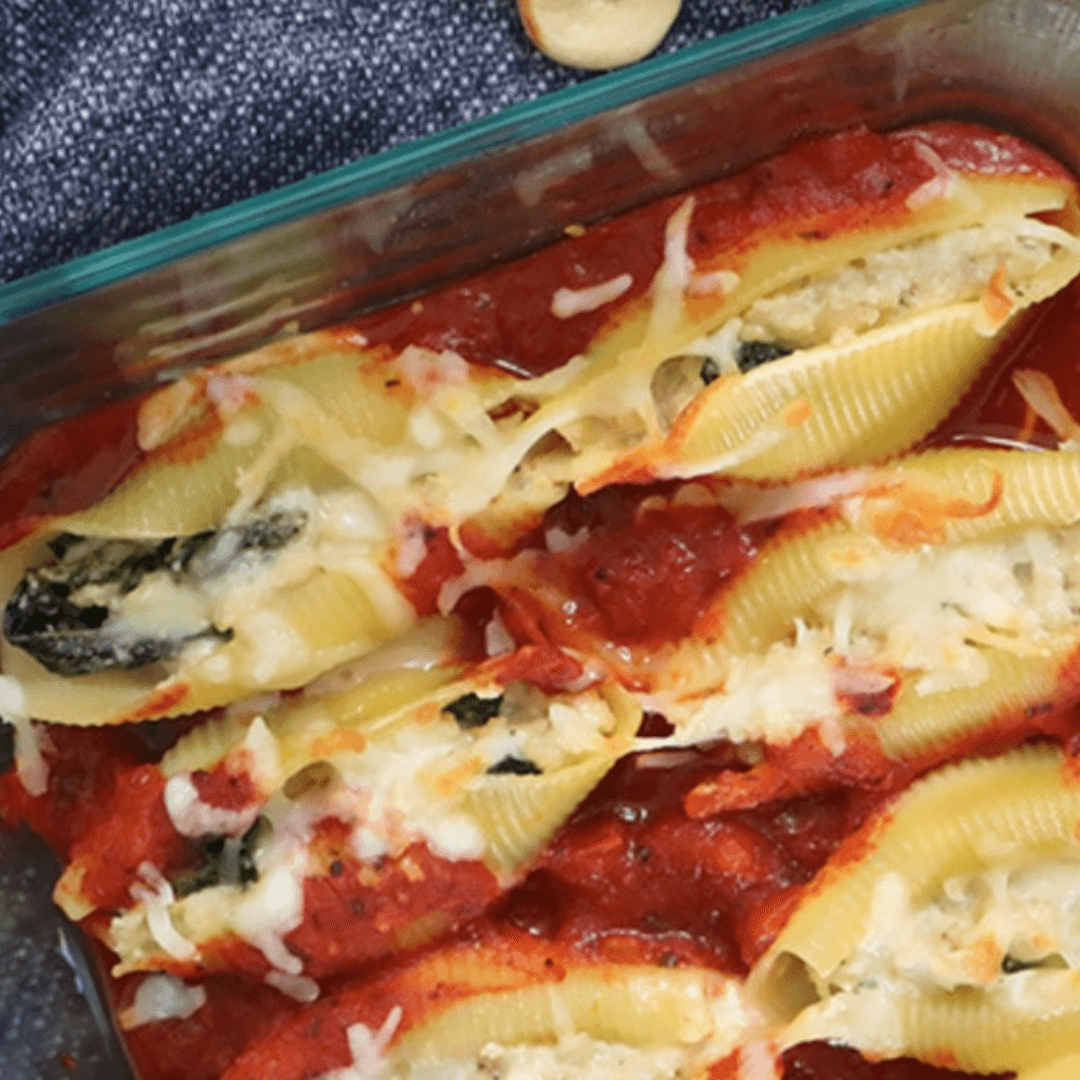 Kirsten Nunez
8 Vegan Cashew Ricotta Stuffed Shells
Make this old-school stuffed pasta dish for a hungry family of mixed eaters. Vegan or not, no one will complain about this classic comfort when it lands on the table piping hot and oozing vegan cheese.
Find it here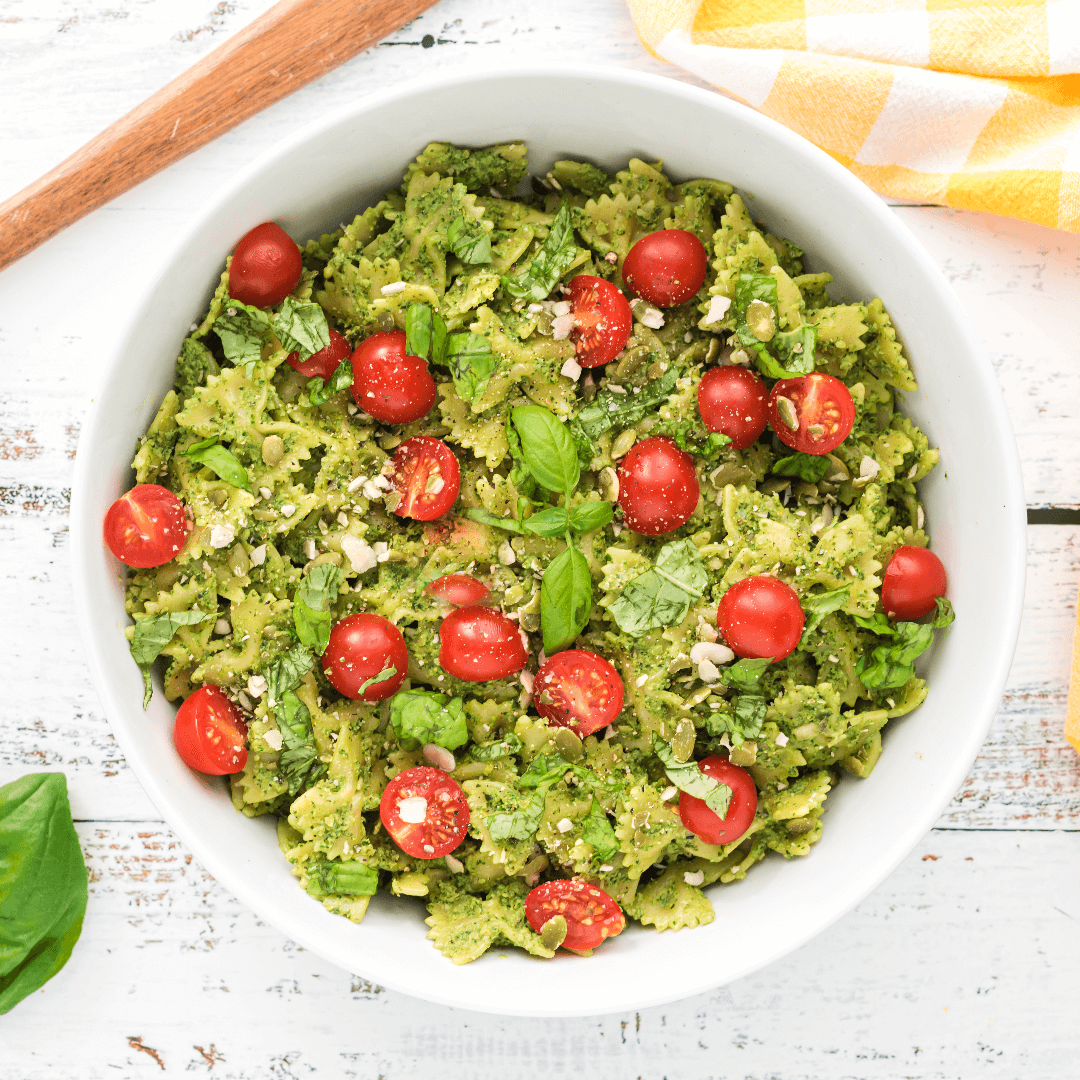 Dreena Burton
9 Lemony Pumpkin Seed Pesto Pasta
Served hot or cold, this vibrantly green bowtie pasta is superb for a picnic or a potluck. While pesto is traditionally made with pine nuts, this nut-free option allows everyone to have a taste of the good stuff.
Find it here
For more vegan Italian food, read:
Here at VegNews, we live and breathe the vegan lifestyle, and only recommend products we feel make our lives amazing. Occasionally, articles may include shopping links where we might earn a small commission. In no way does this effect the editorial integrity of VegNews.