Fourth of July often involves barbecues loaded with meaty fare, but we've found 10 vegan recipes that show you how to have a delicious, cruelty-free holiday. Impress the skeptics with an array of meatless burgers and hot dogs, dairy-free cakes and side dishes, and vegan-friendly drinks—all while leaving animals off the menu.
What do you serve at a Fourth of July vegan cookout?
For many Americans, a Fourth of July cookout isn't complete without meat. But there are plenty of animal-free ways to celebrate this federal holiday. Follow our guide to vegan barbecue sides and salads, for example, for the best dairy-free mac and cheese recipes, mushroom skewers, and more. We also have The Essential Vegan Guide to Grilling, the best vegan burger toppings (for when you're bored of mayo), as well as the tangiest, most addictive savory vegan barbecue sauces. And, of course, all of the delicious recipes below.
Vegan recipes for Fourth of July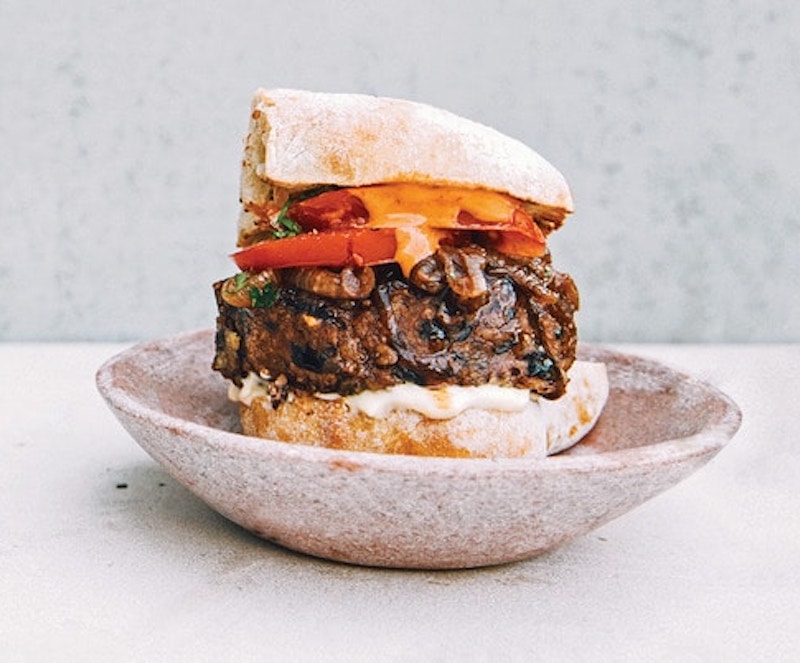 Quarry Books
1 Spicy Ancho-Spiced Barbecue Burgers With Caramelized Onions
Homemade veggie burgers that won't fall apart when grilled? Count us in! This super simple, hearty recipe shows just how good the plant-based life can be. Running low on time? Check out our guide to the best vegan burgers for barbecue season.
Get the recipe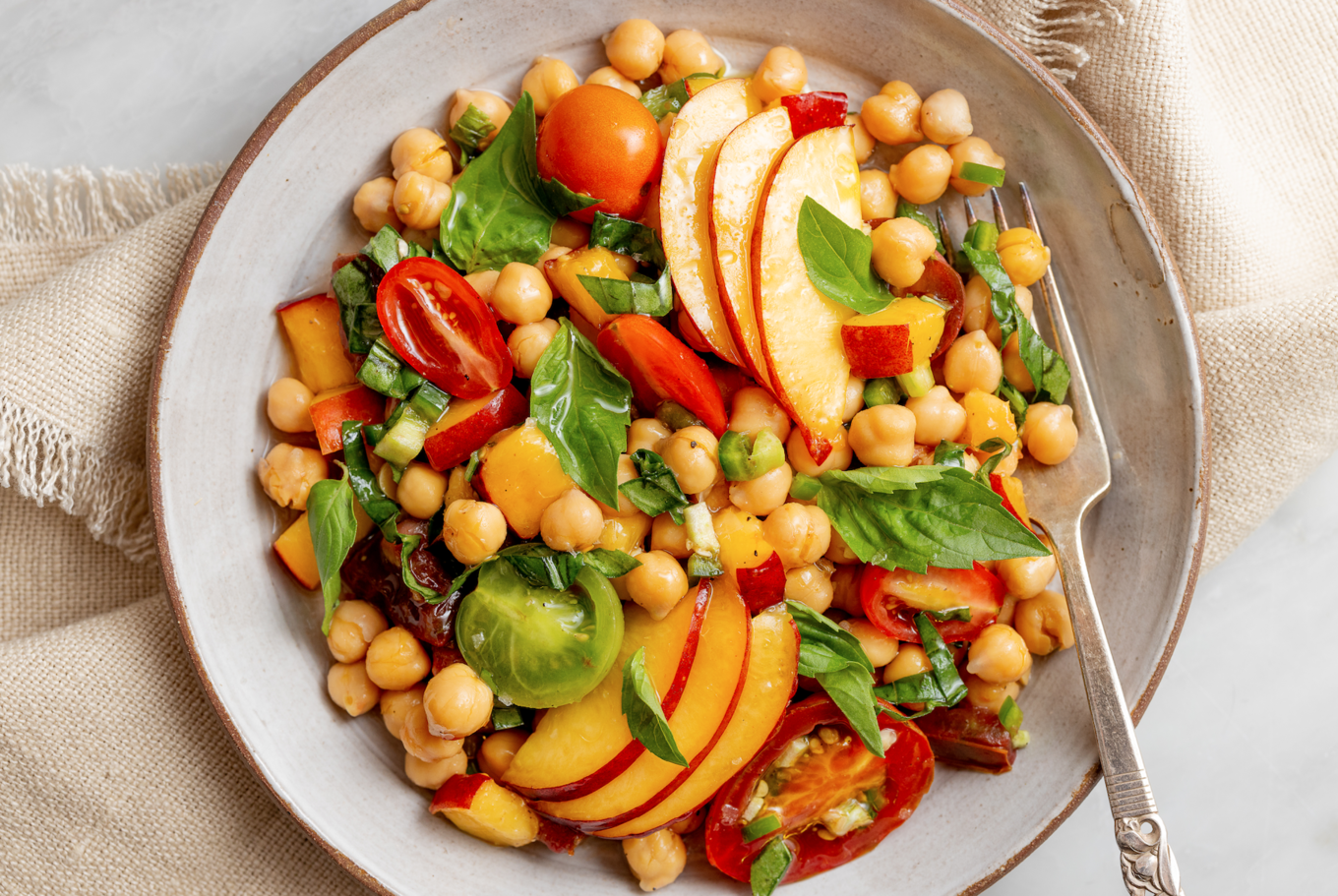 Kylie Perrotti
2 Vegan Summer Nectarine and Chickpea Salad
All the best flavors of summer mingle together in this simple, fragrant salad. Nectarines are intermixed with ripe tomatoes, creamy chickpeas, aromatic basil, fresh lemon juice, and olive oil—creating a tasty salad that's both tasty and nutritious.
Get the recipe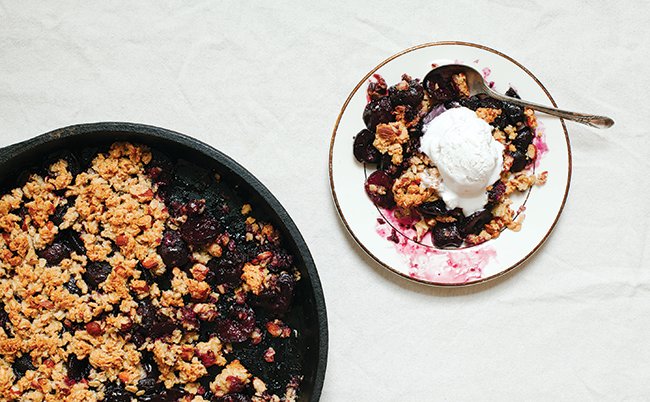 Masha Davydova
3 Five-Step Vegan Cherry Skillet Cobbler
Cobblers are one of the easiest ways to transform fruit into a decadent dessert. Sweet and tart cherries are topped with a crunchy, oaty crumble topping for an explosion of summery flavors. Serve with ice cream for the ultimate dessert.
Get the recipe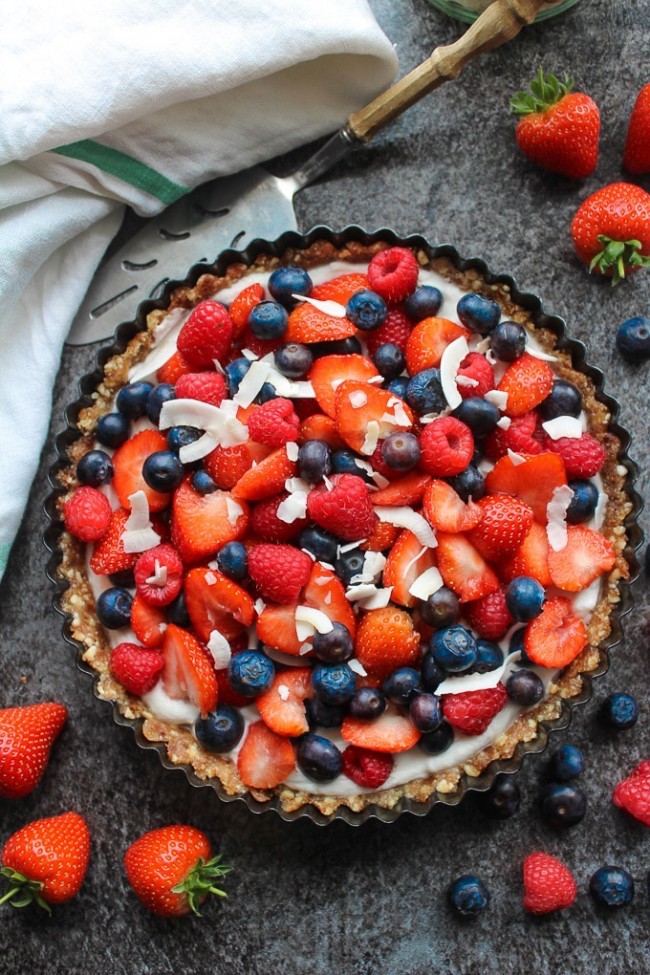 A Saucy Kitchen
4 Mixed Berry and Whipped Coconut Cream Pie by A Saucy Kitchen
A raw, date-nut crust—topped with light whipped coconut cream and loaded with fresh, seasonal berries—will have you coming back for seconds. Trust us, it's the perfect vegan pie for summer cookouts.
Get the recipe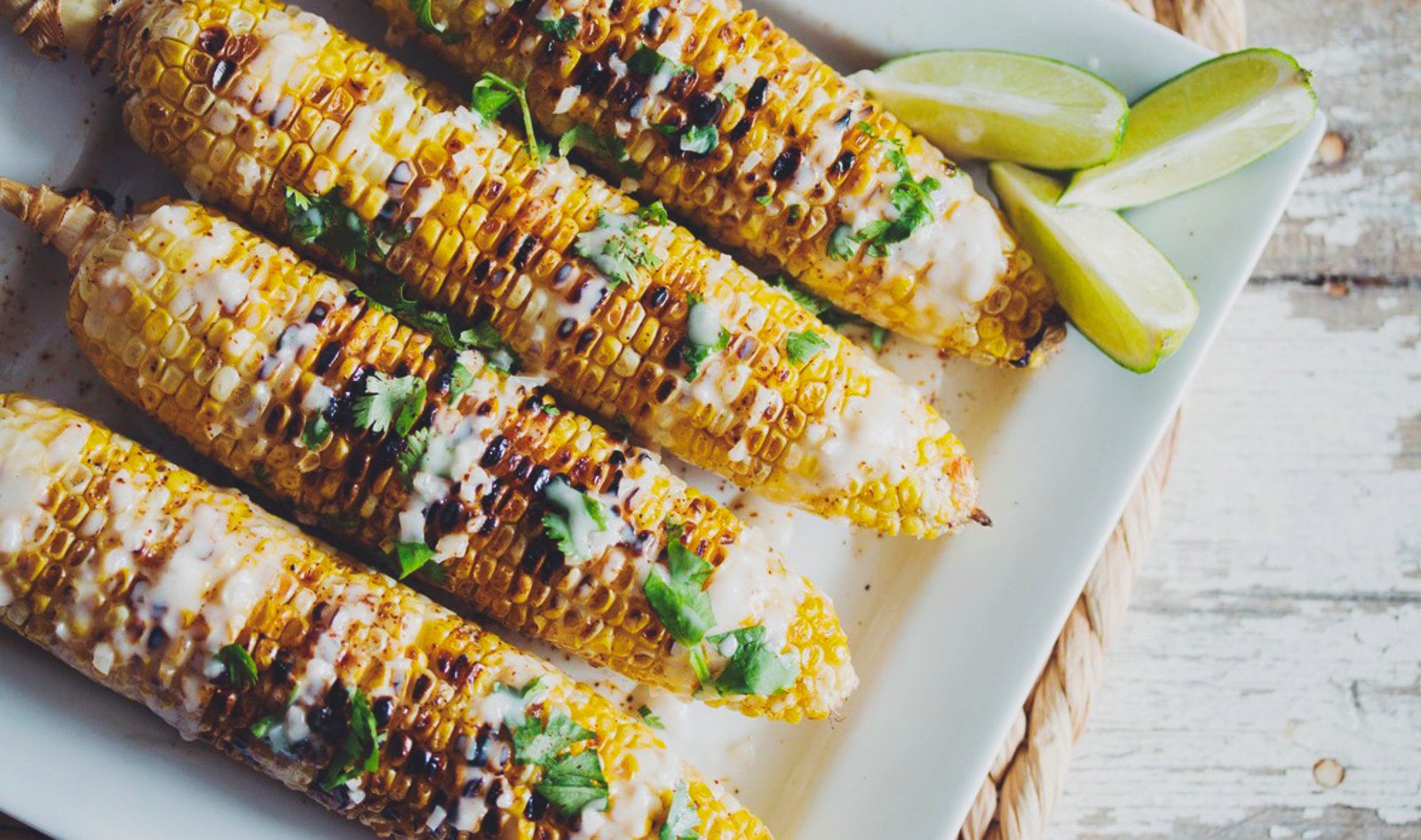 Hot for Food
5 Grilled Corn on the Cob With Coconut Lime Cream by Hot for Food
Perfectly buttery grilled corn, smothered in creamy coconut lime sauce sounds like absolute perfection and is sure to be a hit at your summer cookout.
Get the recipe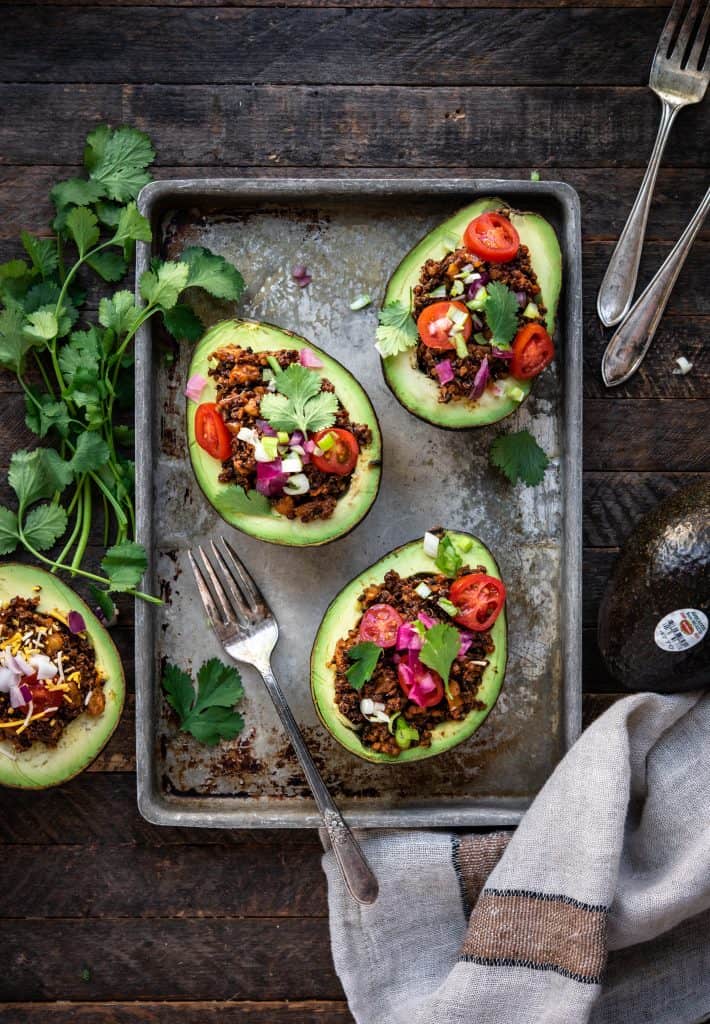 Crowded Kitchen
6 Taco-Stuffed Avocados
Stuff creamy avo with a savory walnut-quinoa mix and load them high with your favorite taco toppings to create the ultimate side dish.
Get the recipe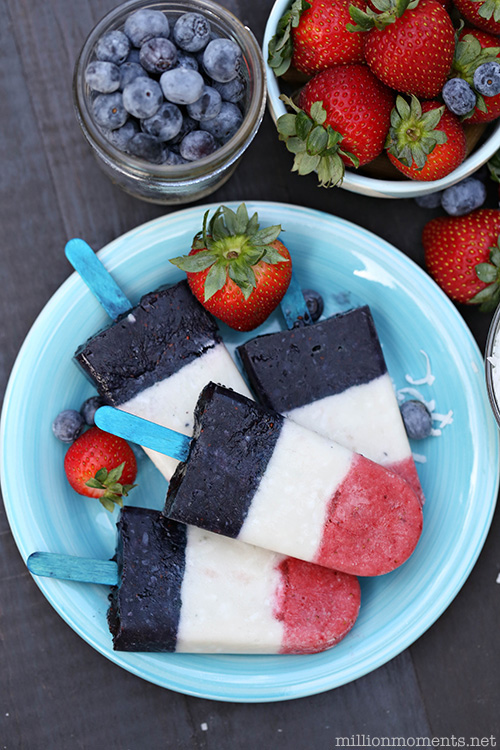 A Million Moments
7 Firecracker Fruit Pops
To stay cool in the summer heat, enjoy these fresh and fruity almond milk-based red, white, and blue frozen pops made with fresh berries and shredded coconut.
Get the recipe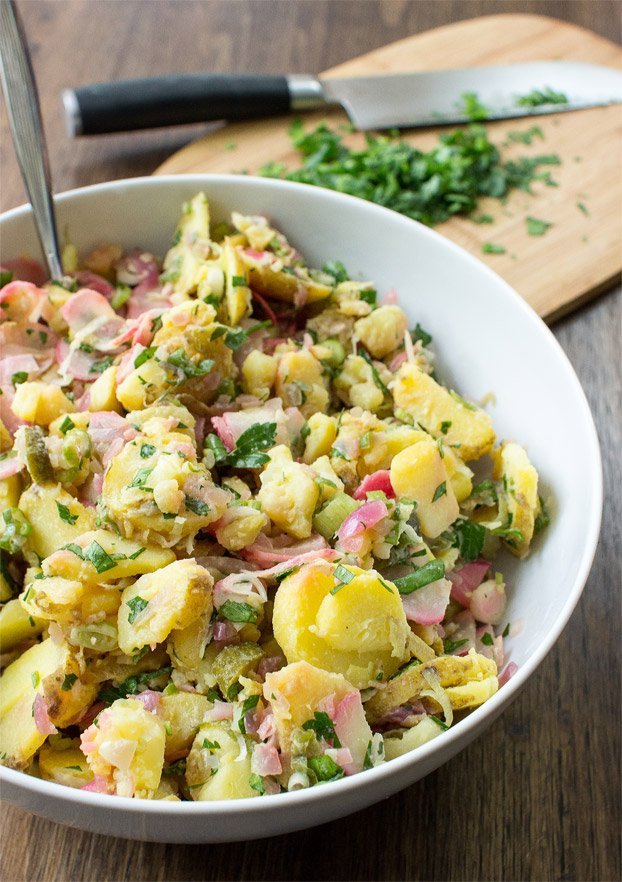 Hurry the Food Up
8 Damn Delicious Vegan Potato Salad
Potato salad is a classic side dish at barbecues, but often it's loaded with egg-based mayonnaise. This healthy recipe happens to be mayo-free and oil-free. Load up your plate and enjoy!
Get the recipe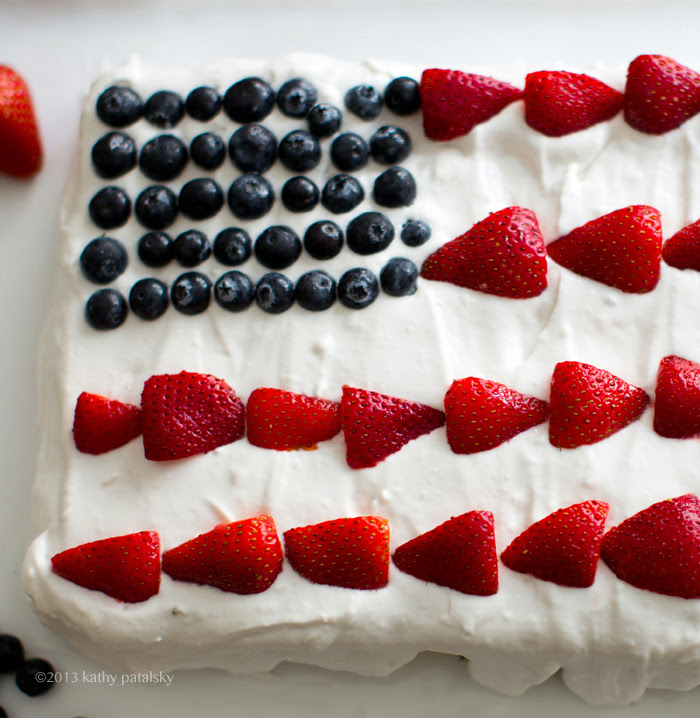 Healthy Happy Life
9 Fourth of July Flag Cake With Coconut Whip
A flag cake is the quintessential Fourth of July dessert. This vanilla-lemon vegan cake is iced with coconut whip frosting and topped with an assortment of strawberries and blueberries to form the American flag.
Get the recipe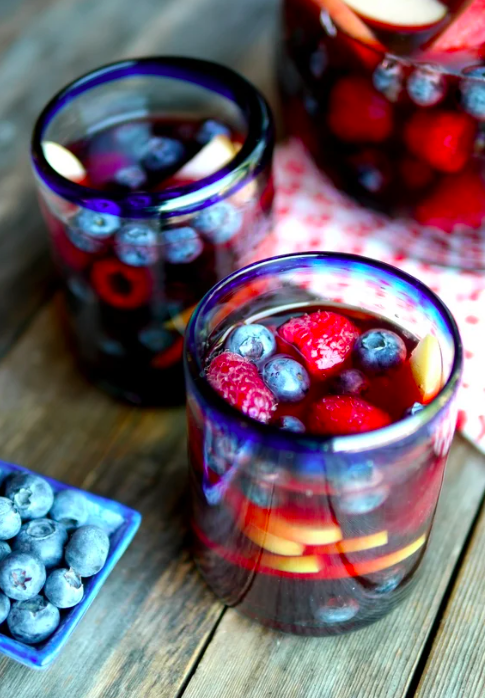 Noble Pig
10Red, White and Blue Sangria
Whip up a fresh batch of sangria—muddled with fresh raspberries, blueberries, blackberries, and Pink Lady apples—to keep the festivities going.
Get the recipe
For more Fourth of July vegan food options, read: