Social media has become the one-stop resource for news and inspiration, and these talented Black vegans are using their Instagram accounts to advocate for veganism through a variety of approaches: nutrition and wellness tips, budget-friendly recipes, community organizing, and filmmaking, to name a few.
Black vegan influencers who are changing the game
Tabitha Brown, who first went vegan in 2017, gained popularity after sharing a now viral video of herself enjoying a vegan TTLA sandwich—made with tempeh bacon, tomato, lettuce, and avocado—from Whole Foods Market in between driving for Uber. Since then, Brown has maintained a prominent presence on social media platforms, sharing off-the-cuff vegan recipes and sage advice. Prior to joining the cast of The Chi during its fourth season, Brown starred in two seasons of her own show, All Love, on the Ellen Network and earned an NAACP Image Award. She's also hosted a vegan cooking show (It's CompliPlated), has a Target food and clothing line, and a special seasoning blend made with McCormick under her belt. Plus, who can forget when she helped open vegan restaurant Kale My Name in Los Angeles?
In 2020, John Lewis—the Black vegan activist behind media brand Bad Ass Vegan, fitness expert, and partner at vegan protein company VeganSmart partnered with director Keegan Kuhn, who co-directed popular vegan documentaries What The Health and Cowspiracy to film a new vegan documentary, They're Trying to Kill Us, which explores the intersections of diet, poverty, and systemic racism. The film explores the profitable systems set up to keep Black Americans disproportionately affected by chronic illness by highlighting themes related to food deserts, links between poor nutrition and the pharmaceutical industry, and environmental racism, all through the lens of hip-hop culture. The film is now available for download through its website and proceeds raised will go to support various animal-rights and social justice organizations.
In 2018, Pinky Cole started Slutty Vegan as a food truck in Atlanta and has since expanded the business to great heights, with new locations spreading throughout Georgia and beyond fueled by a $25 million investment Cole raised this summer. This summer, Slutty Vegan partnered with Steve Madden on reimagined versions of the footwear brand's classic POSSESSION sneakers and BSETTITUP bag styles made with entirely vegan materials and accented with the burger chain's vibrant color palette. And at Costco in the Southwest and Midwest regions, the debut Vegan Spinach Artichoke flavor of Pinky's Dips has been flying off shelves with additional flavors in the works. And as her empire grows, Cole is always working to help others succeed through her nonprofit, under which she and Hayes recently spearheaded Square 1: The Liife Experience, an initiative to provide life insurance policies to 25,000 Black men by December 2023.
27 Black vegans you need to follow on Instagram
So pull out your phones and queue up your Instagram, because you'll want to follow these 27 standout accounts immediately.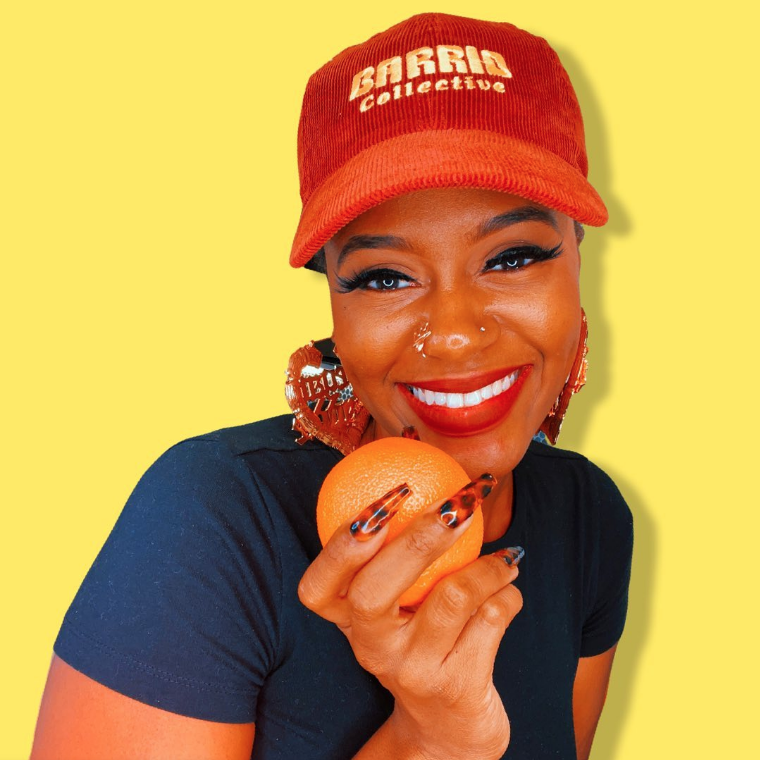 @diaryofamadblackvegan/Instagram
1 Jazz (@diaryofamadblackvegan)
Delicious vegan food inspo with a side of humor? That's this Instagram account in a nut shell. Check out her ultra-relatable reels on what it means to be a vegan eater in a non-vegan world and delicious recipes for dishes such as vegan BEC sandwiches.
Follow on Instagram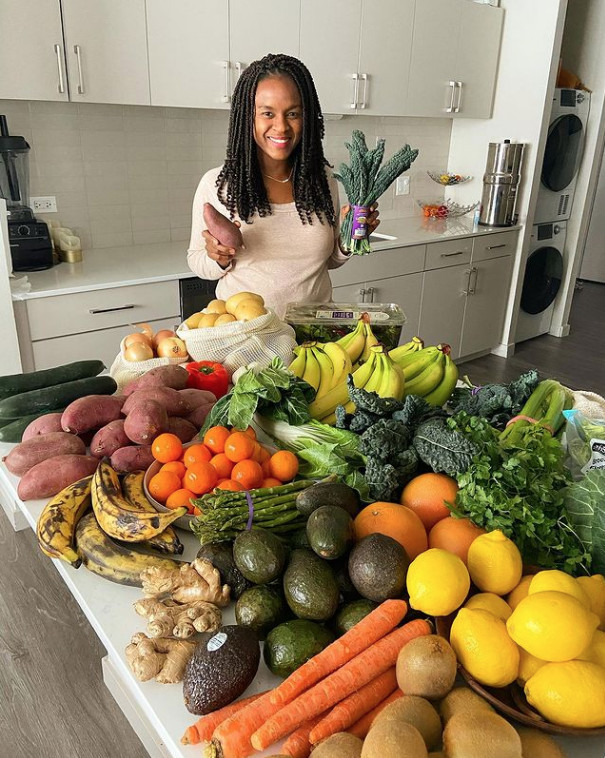 @shinewithplants/Instagram
2 Fabiola (@shinewithplants)
This bright and cheerful account features the plant-forward eats of this family of three. Helmed by one incredible mom, Fabiola's followers get a peek into how she feeds her three-year-old, as well as how they maintain a healthy balance as a busy family through exercise and mindfulness.
Follow on Instagram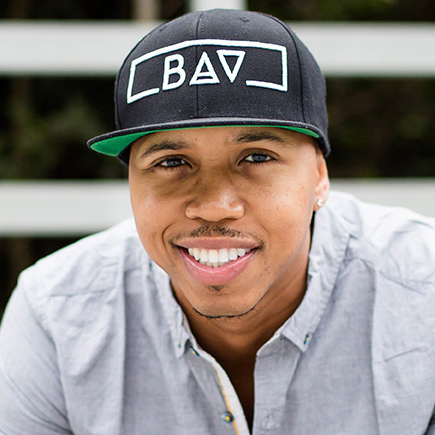 3 John Lewis (@badassvegan)
CEO of Badass Vegan and Live Vegan Smart protein, as well as a public speaker and a producer and director for the Hungry for Justice film, as well as documentary They're Trying to Kill Us, this motivational account balances social justice activism with a healthy dose of humor.
Follow on Instagram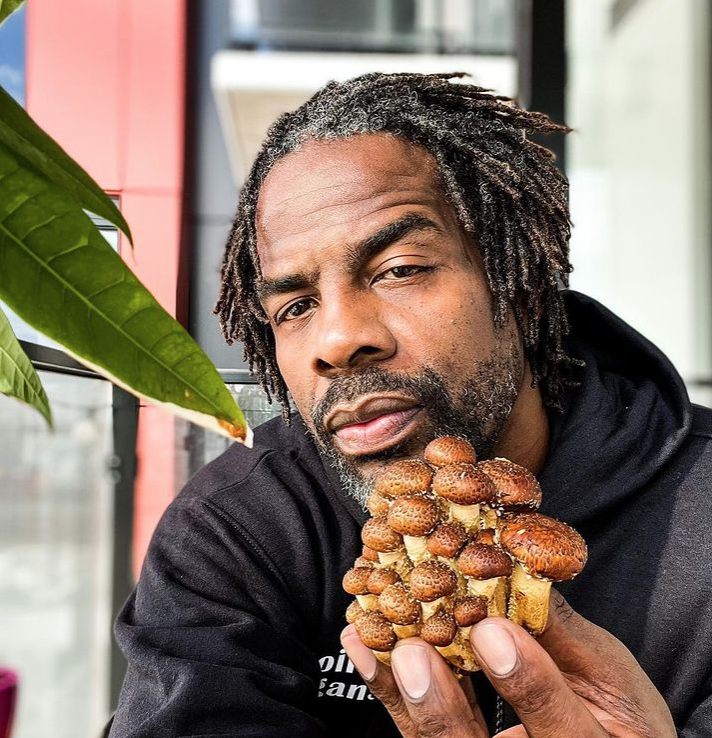 @turnipvegan/Instagram
4 Todd Anderson (@turnipvegan)
"Check the vibes," says Anderson as he begins each of his Instagram reels. Owner of San Diego eatery, Spoiled Vegans cafe, and TikTok personality, Anderson offers delicious plant-based recipe videos ranging from his many lion's mane mushroom recipes to fresh squeezed juice combinations, and so much more.
Follow on Instagram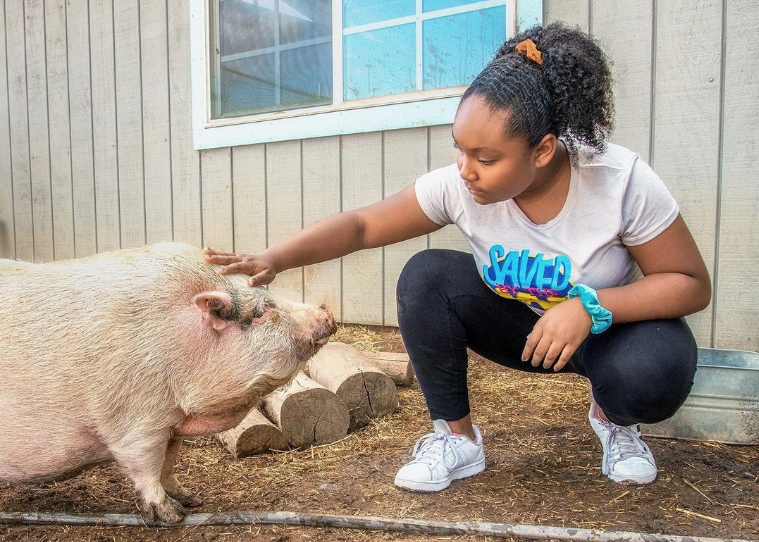 @genesisbutler_/Instagram
5 Genesis Butler (@genesisbutler_)
Teenage Butler has been showing up for animals since the young age of six by attending protests, giving TedTalks, and speaking out for various animal rights organizations. Her account shows that you're never too young to change the world and inspire others by using your voice.
Follow on Instagram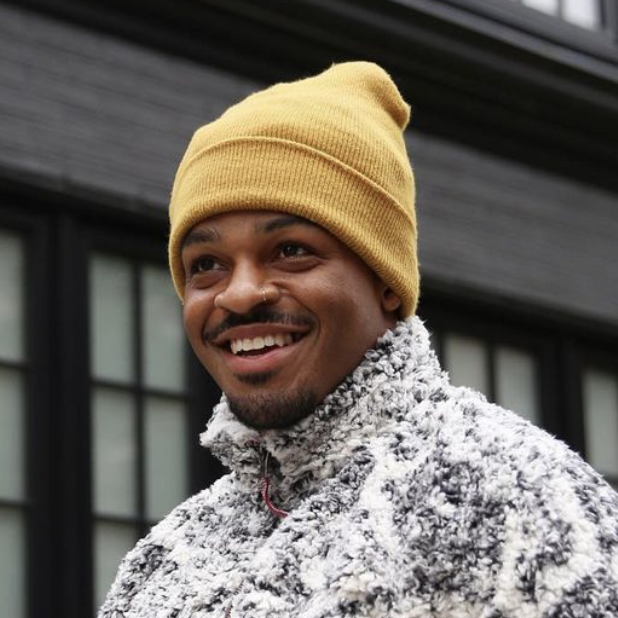 6 Berto Calkins (@whatsgoodberto)
This personal trainer and fitness nutrition specialist takes a holistic and accessibility-focused approach to veganism, offering wellness inspired lifestyle tips, funny vegan memes, and fitness tips to his following.
Follow on Instagram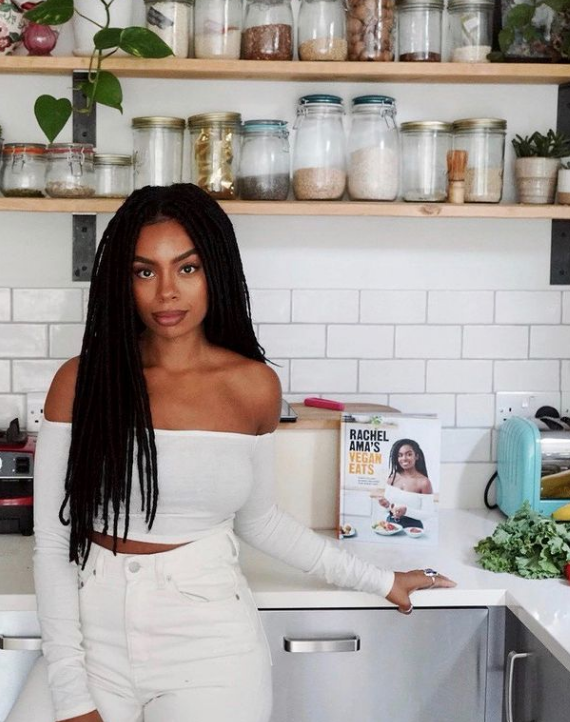 @rachelama_/Instagram
7 Rachel Ama (@rachelama_)
Based out of London, this vegan blogger, cookbook author, and YouTuber's feed is filled with mouthwatering recipe creations and glowy, cruelty-free skincare tips. She also shares insight into her fitness journey, music recommendations, and fun collabs with other vegan YouTubers.
Follow on Instagram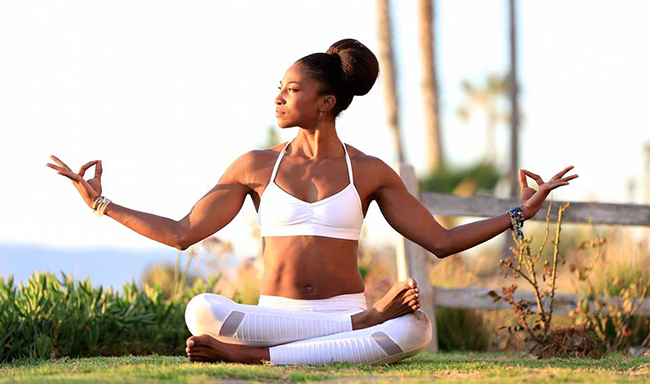 8 Koya Webb (@koyawebb)
If meditation, yoga, breathwork, or holistic health are among your interests, you absolutely must give Webb a follow. This founder of Get Loved Up (a holistic health school for women of color) shares mindfulness tips, cooking tips, and motivational reminders to help her following achieve a peaceful, healthy, and balanced life.
Follow on Instagram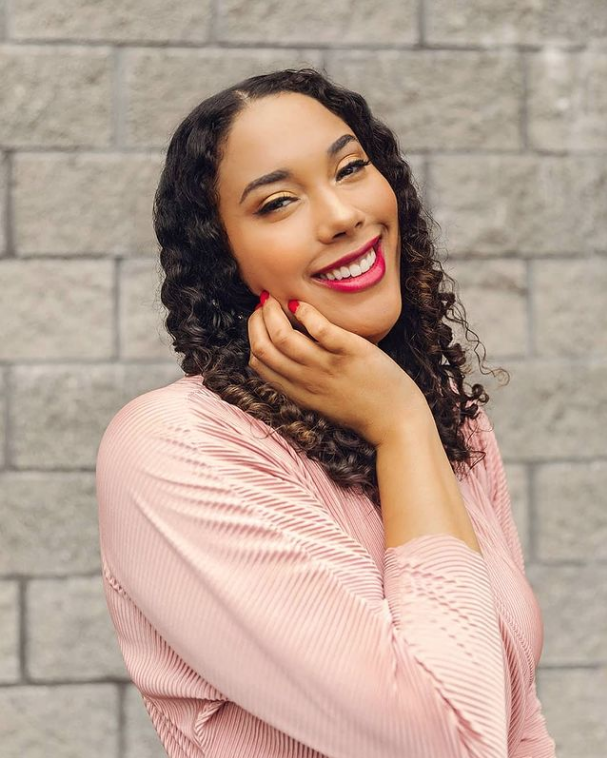 @kindred.vegan.souls/Instagram
9 Malinda Simpson (@kindred.vegan.souls)
Homemade vegan recipes, local foodie finds in Dallas, TX, and cruelty-free beauty recommendations can all be found on this plant-based lawyer's feed. Check out her vegan travel guides to cities such as Madrid, Mexico City, and Dallas.
Follow on Instagram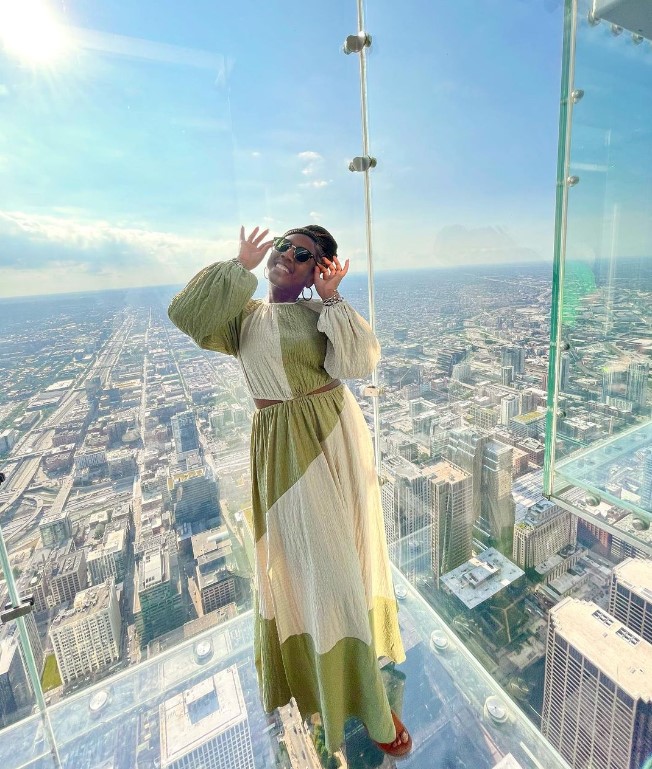 @icanyoucanvegan/Instagram
10 Desirée Daniels (@icanyoucanvegan)
This food photographer, mother, and blogger is (peacefully) killing the recipe game with gorgeous food shots of all her recipes for classic, staple dishes plus her favorite plant-based foodie finds at restaurants and bakeries. Don't miss her highlight reels offering helpful advice on where to eat when traveling to places such as Beijing, Tokyo, Boston, Bangkok, and more.
Follow on Instagram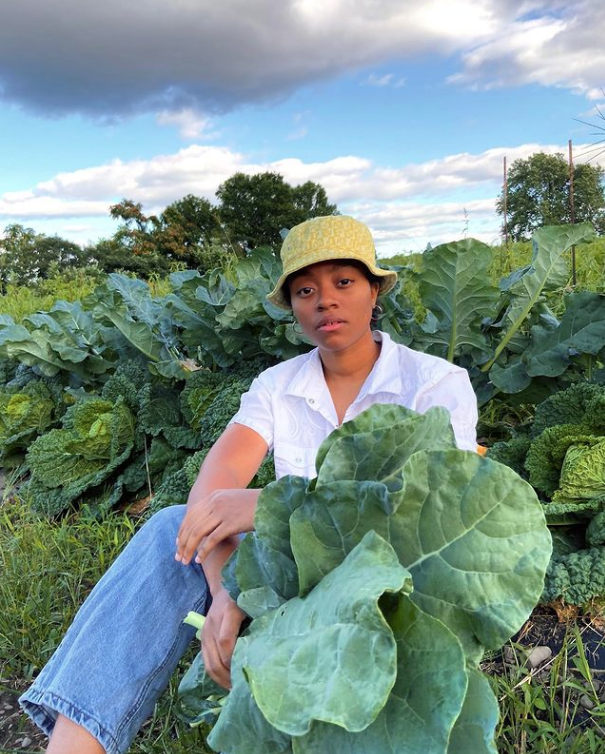 @hailethomas/Instagram
11 Haile Thomas (@hailethomas)
We're endlessly inspired by this CEO and food justice activist's creative feed, filled with self-love and wellness insights, thoughts on being a first-time author, and recipe creations with popular vegan companies and brands. Make sure to follow and check out her completely vegan matcha cafe in New York, Matcha Thomas, for some delicious sips!
Follow on Instagram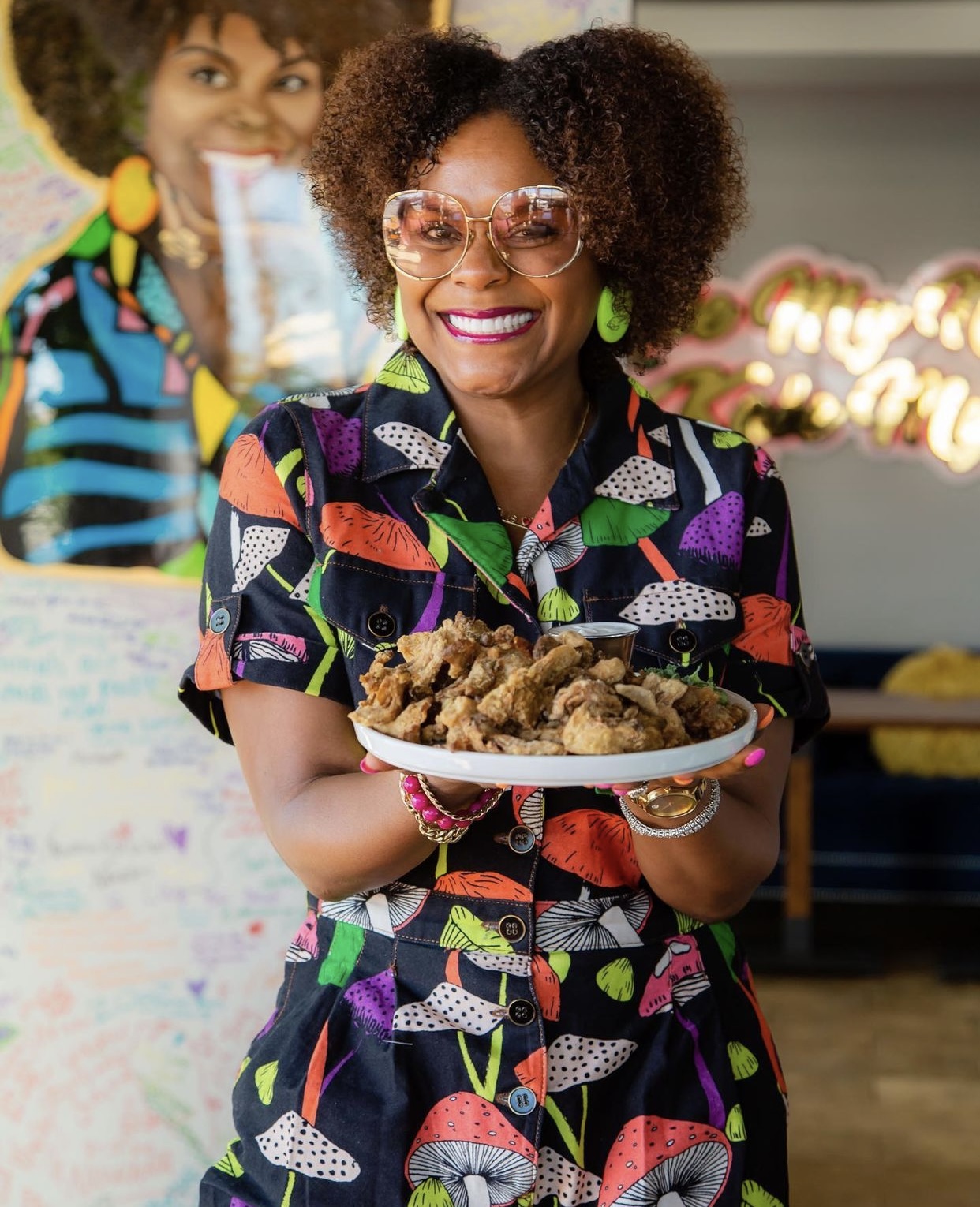 12 Tabitha Brown (@iamtabithabrown)
What can't this vegan social media sensation do? First she made Whole Foods plant-based TTLA sandwich into a viral moment, then she became a New York Times bestselling author and opened her first plant-based restaurant in Los Angeles. Through it all, she's kept us laughing with her nearly daily IGTV videos and reviews of vegan products.
Follow on Instagram
13 Tracye McQuirter (@byanygreens)
Vegan for 34 years, best-selling author, and award-winning public health nutritionist, are just a few of the many accomplishments McQuirter can claim. Her IG account offers inspiration to followers to take their health into their own hands by way of a plant-based diet. Her latest mission? Launching an online program to help 10,000 black women go vegan.
Follow on Instagram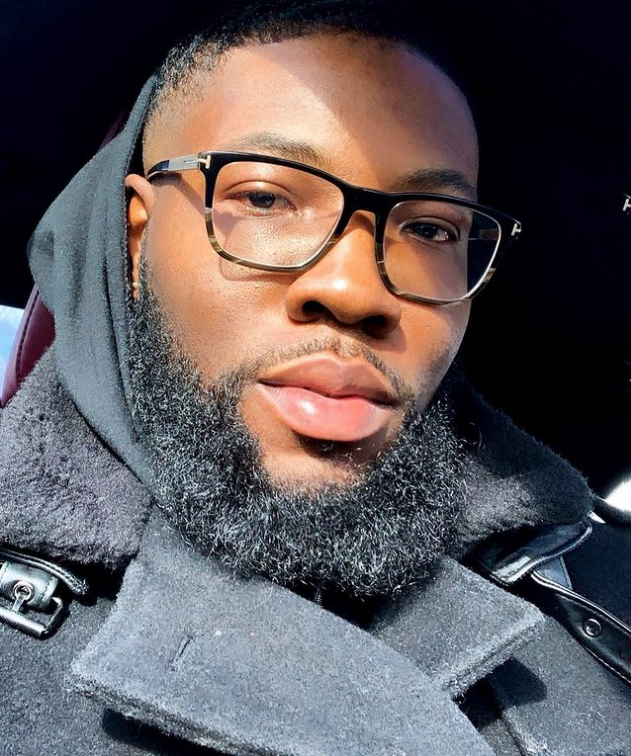 @plantcrazii/Instagram
14 Lloyd Rose (@plantcrazii)
This Canadian-based vegan recipe creator is a great follow for plant-forward recipe videos tackling dishes such as Crusted Mushrooms, Caramelized Spaghetti, and Brown Stew Jackfruit. Plus you'll spot many collabs with other popular plant-based social media stars.
Follow on Instagram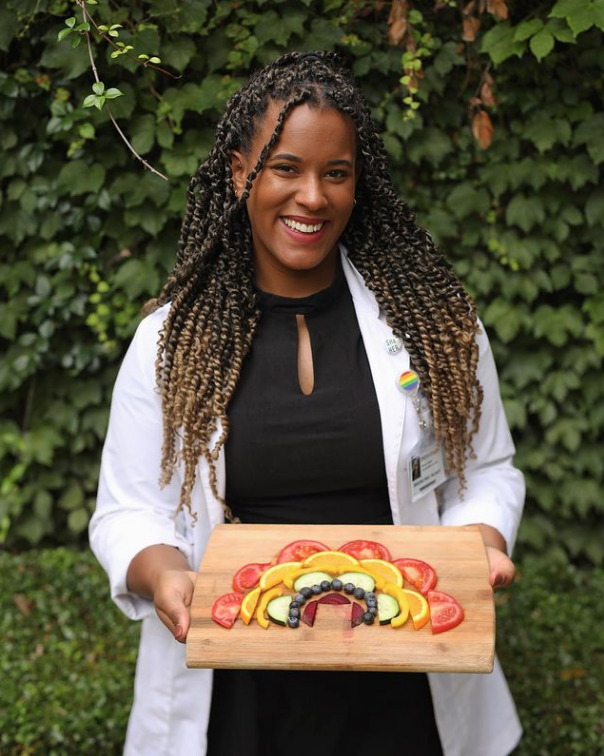 @beetsbybrooke/Instagram
15 Brooklynne Palmer (@beetsbybrooke)
Dallas-based medical student and cat mom, Palmer's IG highlights plant-based nutrition tips, helpful advice on dealing with stress, and (of course) lots of vegan cooking and restaurant finds! We're obsessed with her Highlight Reel touring black-owned Dallas vegan spots and her series of videos highlighting Black-owned brands.
Follow on Instagram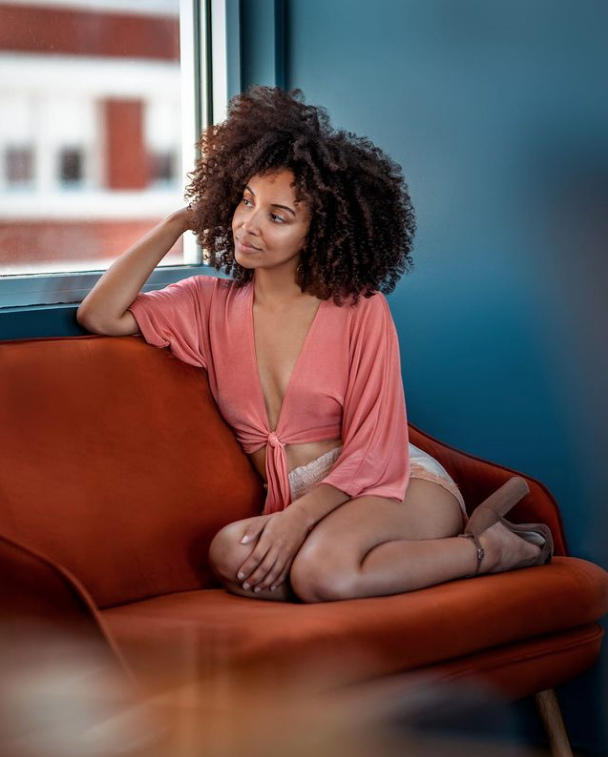 @onegreatvegan/Instagram
16 Gabrielle Reyes (@onegreatvegan)
Nicknamed the "musical chef," this TV personality, singer, and vegan recipe content creator brings a spark of upbeat joy to each of her plant-based Instagram recipe reels. Wth features on the Food Network, Today Show, and CNN, Reyes is bringing vegan food to the masses with a hint of singing.
Follow on Instagram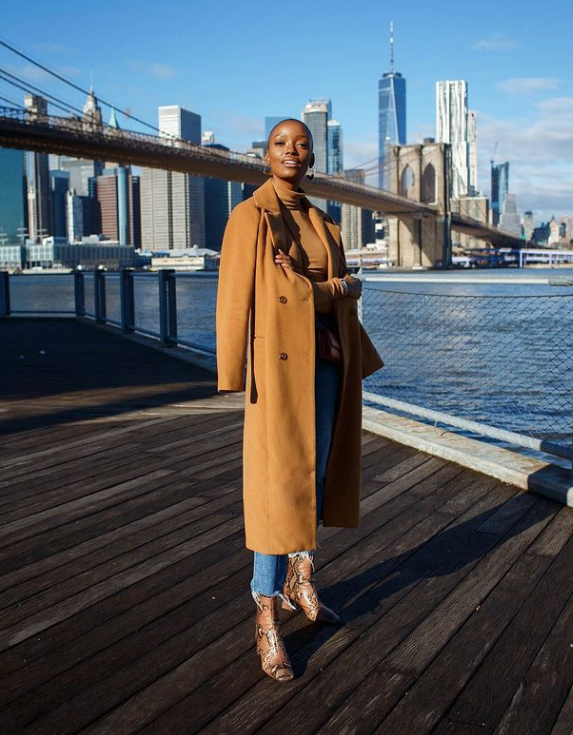 @veganzinga/Instagram
17Nzinga Young (@veganzinga)
This veg eater of more than 25 years and model fills her account with super relatable and humorous videos that tackle the misconceptions and joys of being vegan. From vegan travel reels to meal inspiration, this gorg account is a must-follow.
Follow on Instagram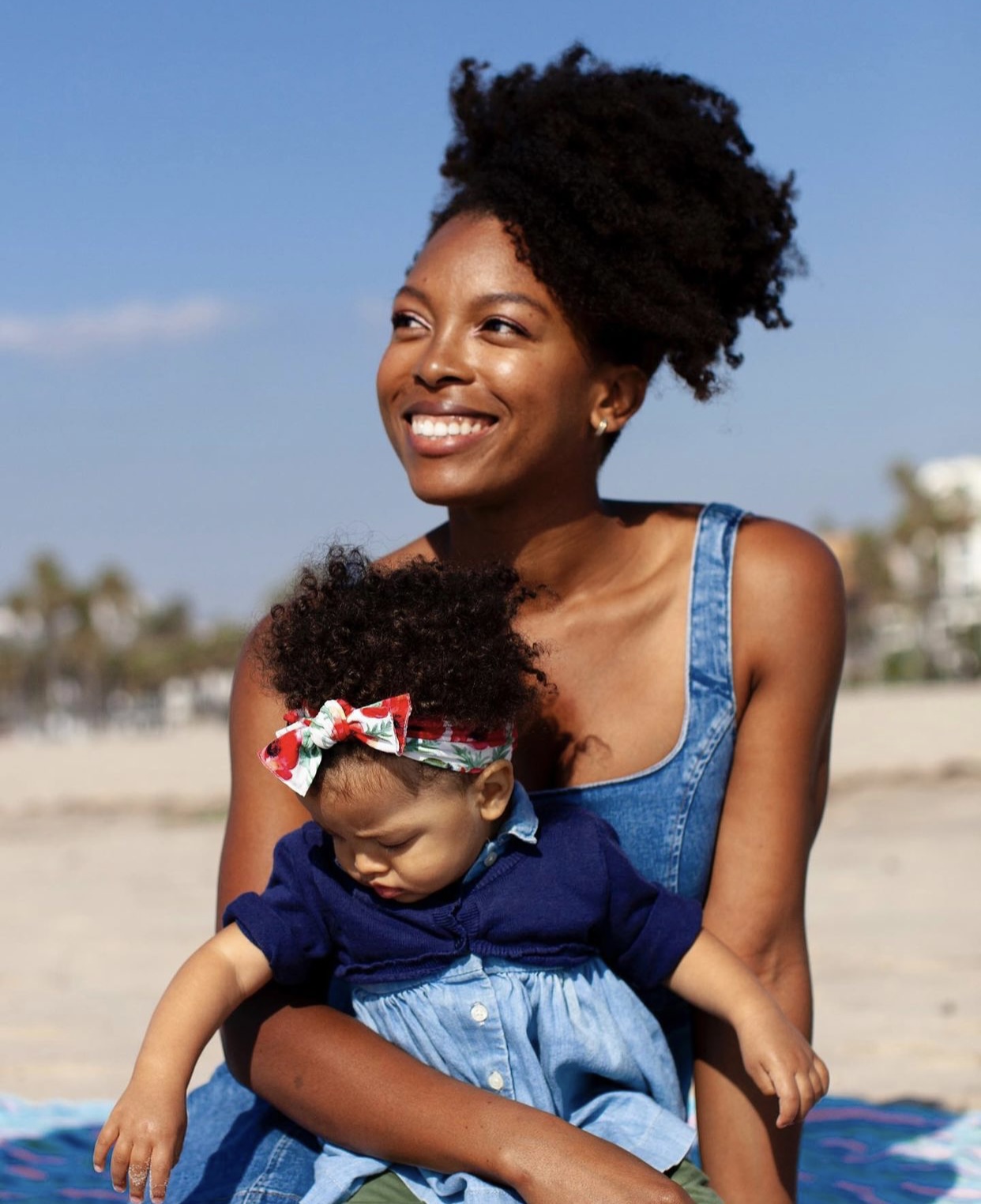 18 Jenné Claiborne (@sweetpotatosoul)
Known as Sweet Potato Soul, this longtime plant-based blogger and YouTuber's colorful feed offers endless inspiration for meal prepping, healthy living, and insight into being a single mom. Plus, don't miss her IGTV videos on budget-friendly vegan tips!
Follow on Instagram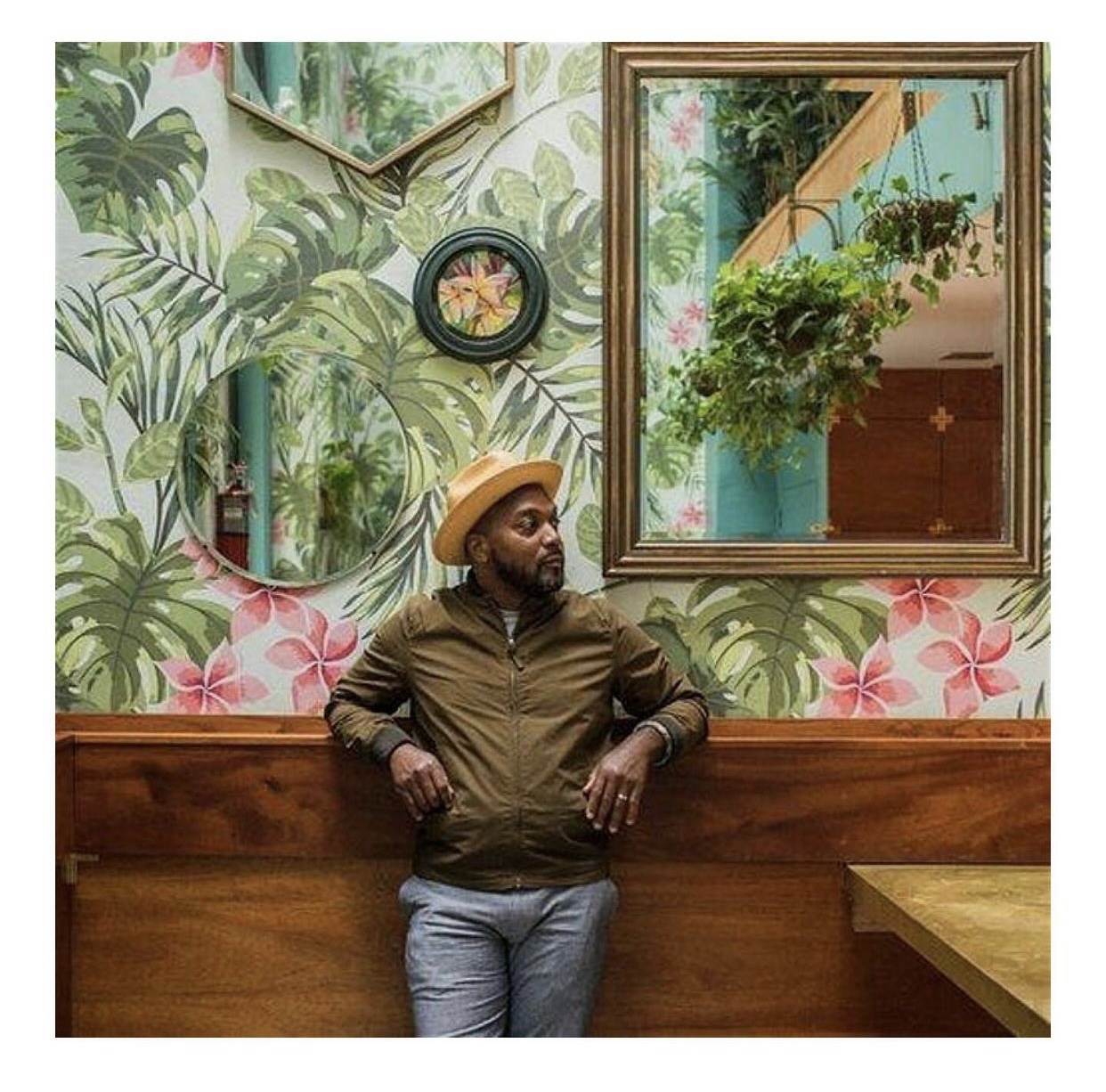 19 Bryant Terry (@bryantterry)
Award-winning, two-time author, former chef-in-residence at the Museum of the African Diaspora in San Francisco, CA, and Editor-in-chief of 4 Color Books, we've long been fans of Terry's food justice work and incredible plant-based Afro-Asian recipes. Trust us, you'll want to keep his vegan cookbooks stocked in your kitchen.
Follow on Instagram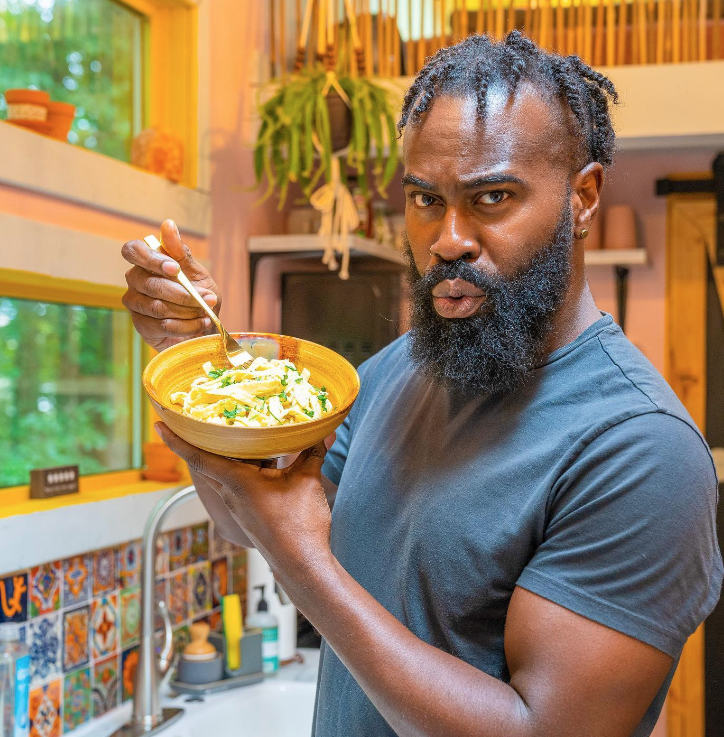 @willedmond/Instagram
20 Will Edmond (@willedmond)
"So you wanna go vegan, right?" That's how many of Edmond's encouraging and accessible recipe videos start. From helpful vegan grocery shopping guides to recipes for Southern dishes like Hummingbird Cake, Edmund's Instagram makes veganism seem like a joy with his daily content posts.
Follow on Instagram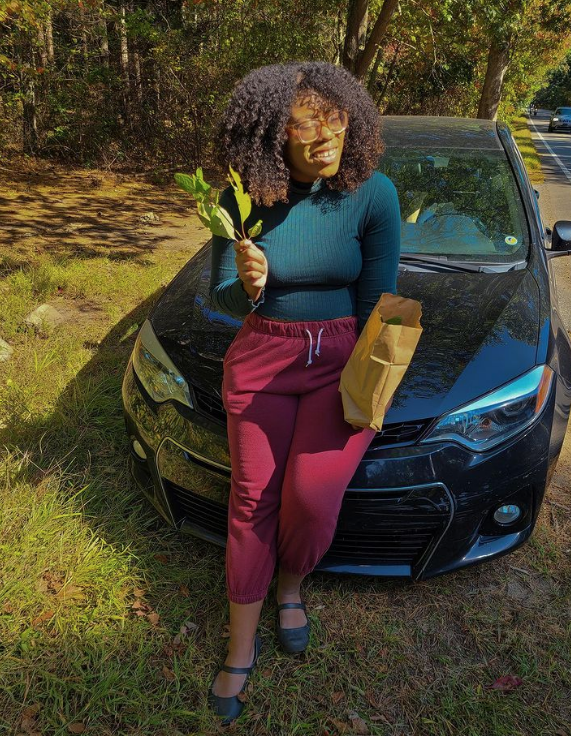 @blackforager/Instagram
21 Alexis Nicole (@blackforager)
Have you ever wondered what herbs, vegetables, roots, and mushrooms are edible in the local community around you? Nicole's Instagram and TikTok are wonderful resources for the historical origins and cultural connections to foraging, as well as helpful resources and tips for identifying vegetation.
Follow on Instagram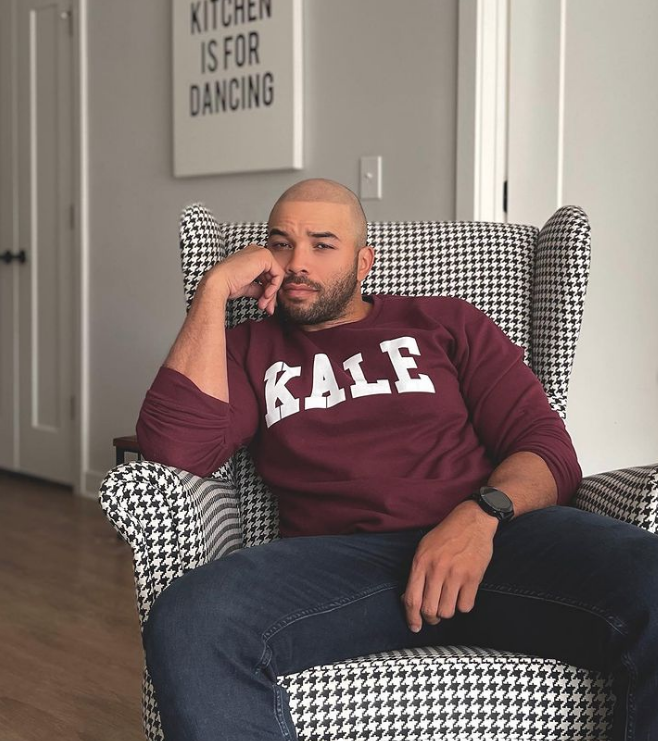 @domzthompson/Instagram
22 Dominick Thompson (@domzthompson)
This vegan activist, athelete, and creator of vegan meal planning service Eat What Elephants Eat, shares his vegan journey through the lense of Black veganism, along with photos of his rescue dog, and funny insights into daily life.
Follow on Instagram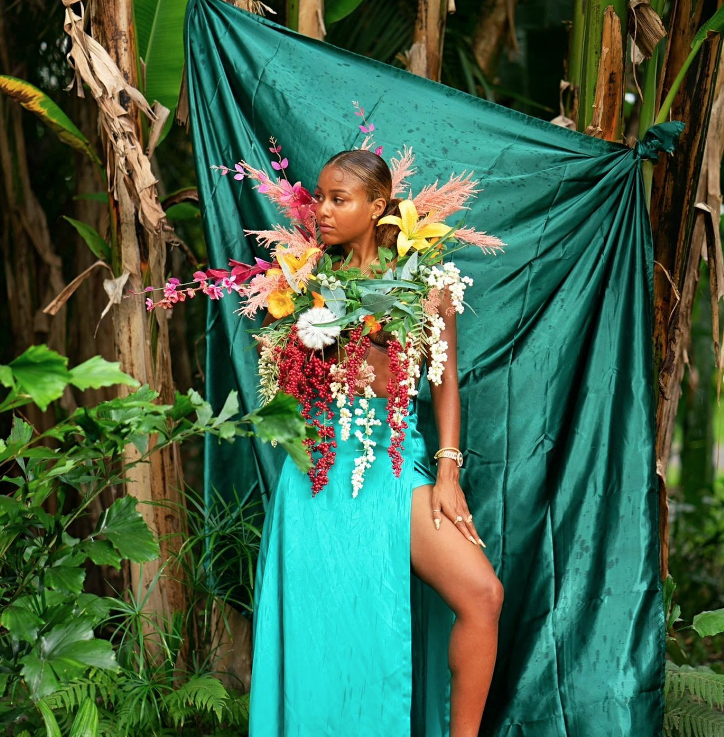 @queenofgreen/Instagram
23 Lauren Von Der Pool (@queenofgreen)
This celebrity plant-based chef to stars such as Serena and Venus Williams, Stevie Wonder, Common, and Patti Labelle, served as executive chef for Michelle Obama's "Let's Move!" campaign and is a former contestant on cooking competition Chopped. She uses her IG to promote healthy, mostly raw foods and her artistic food creations.
Follow on Instagram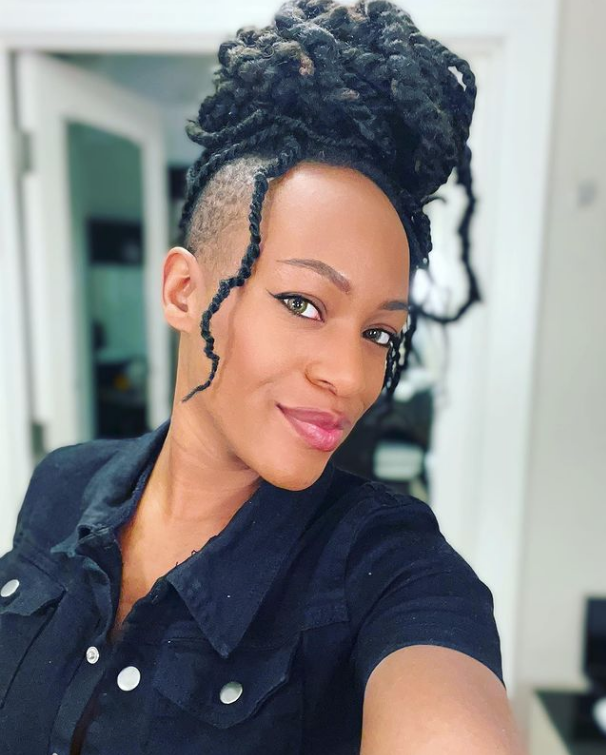 @eatwithchrissyy/Instagram
24 Chrissy Tracey (@eatwithchrissyy)
The first Black vegan chef to join the team at Bon Appetit, Tracey has been carving out a space for plant-based food in the world of food media through her lively appearances in their YouTube channel and accessible approach to eating on her Instagram.
Follow on Instagram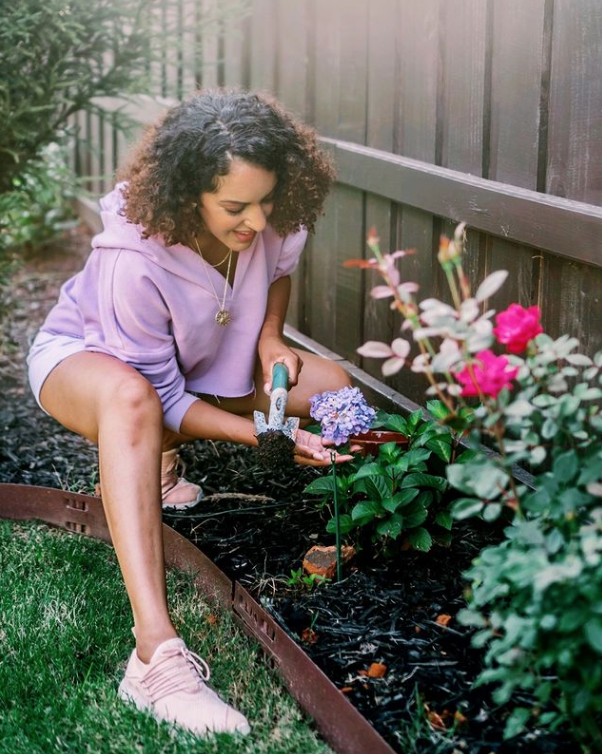 @heyashleyrenee/Instagram
25Ashley Renne Nsonwu (@heyashleyrenne)
Co-host of the podcast Beauty + Impact, Board member of the Climate Power group, and sustainability focused mother, Nsonwu fills her account with helpful tips for vegan families, eco-friendly living tips, insight into non-vegan ingredients, and so much more.
Follow on Instagram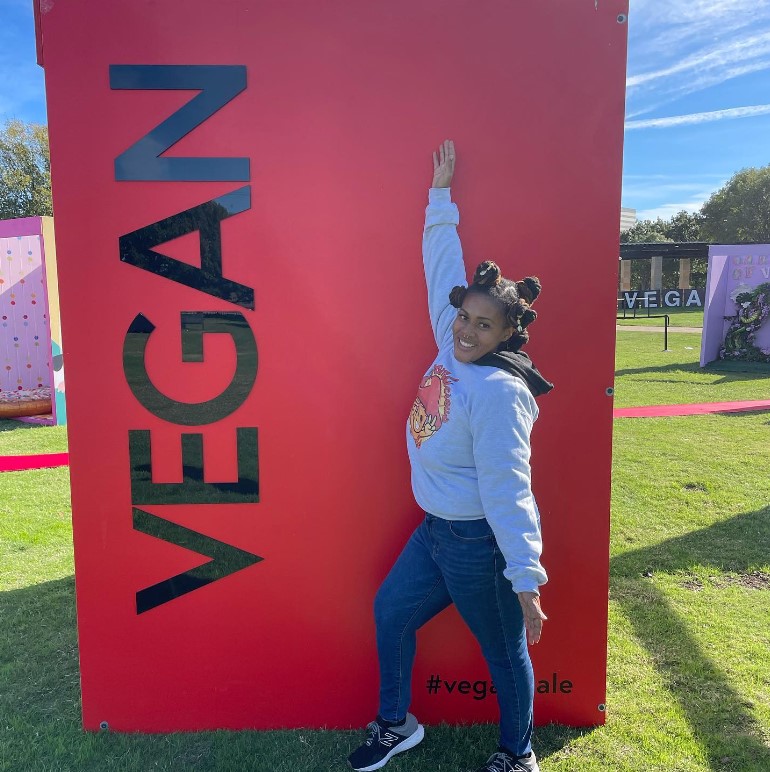 @sunnispeaksvegan/Instagram
26 Sunni Speaks (@sunnispeaksvegan)
With frequent product reviews and vegan product cooking videos, you can expect honest feedback on the best of the best from this Miami-based account. Vegan Chef Sunni hosts five-course vegan dinners in the Miami area and shares her plant-based recipes via weekly IG videos.
Follow on Instagram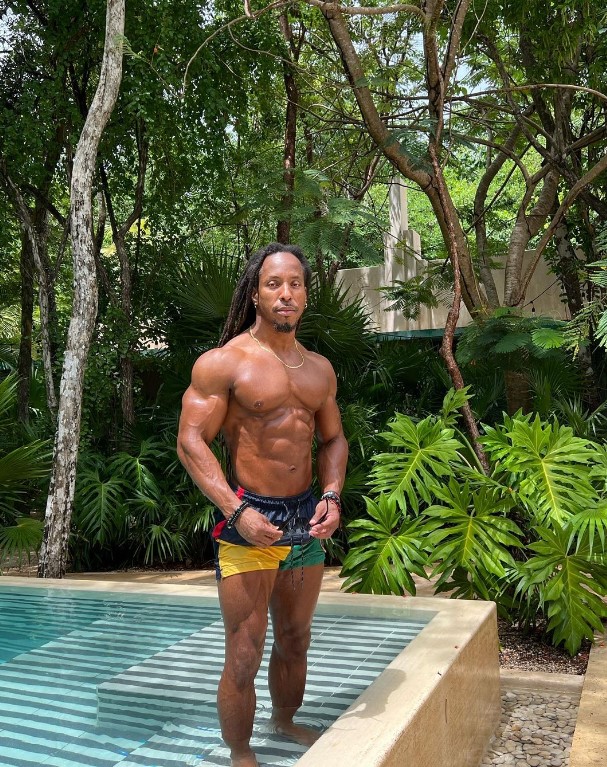 @torre.washington/Instagram
27 Torre Washington (@torre.washington)
This plant-based bodybuilder and fitness coach, has more than 24 years of vegan eating and living under his belt and is disproving any misconceptions about veganism and muscle building. Follow Washington for fitness tips, motivation, healthful living insight, and lots of plant-based living tips.
Follow on Instagram
For even more Instagrammers to follow, read: