Well, we've made it more than halfway through the year—can you believe it? Schools are once again starting up (online and in-person), the weather is crisper (and drier), election season is in full throttle (register to vote!), and the global pandemic continues to ravage (please wear a mask!). As we begin to settle into September, it's more important than ever to take care of our bodies and minds so we can show up at full capacity for ourselves in the present. Take a moment and check-in with yourself today, whether it's with a calming, immune-boosting coffee mix-in or a CBD-infused bath soak. Wake me up when September (and 2020) ends!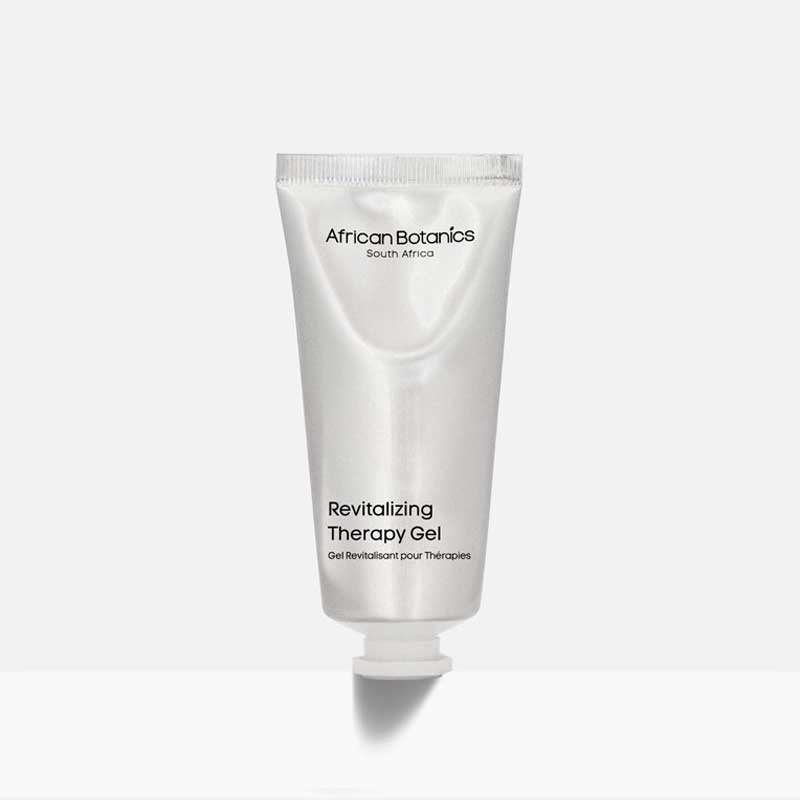 1. African Botanics Revitalizing Therapy Gel
Hunched over your laptop all day? Aside from investing in a laptop stand, utilize this invigorating gel from South African-made, eco-luxury skincare brand African Botanics to soothe neck and shoulder aches. This miracle-in-a-chic-tube promises to reduce swelling, promote circulation, and provide a cooling, thermal feeling so you can restore muscles for the next workday.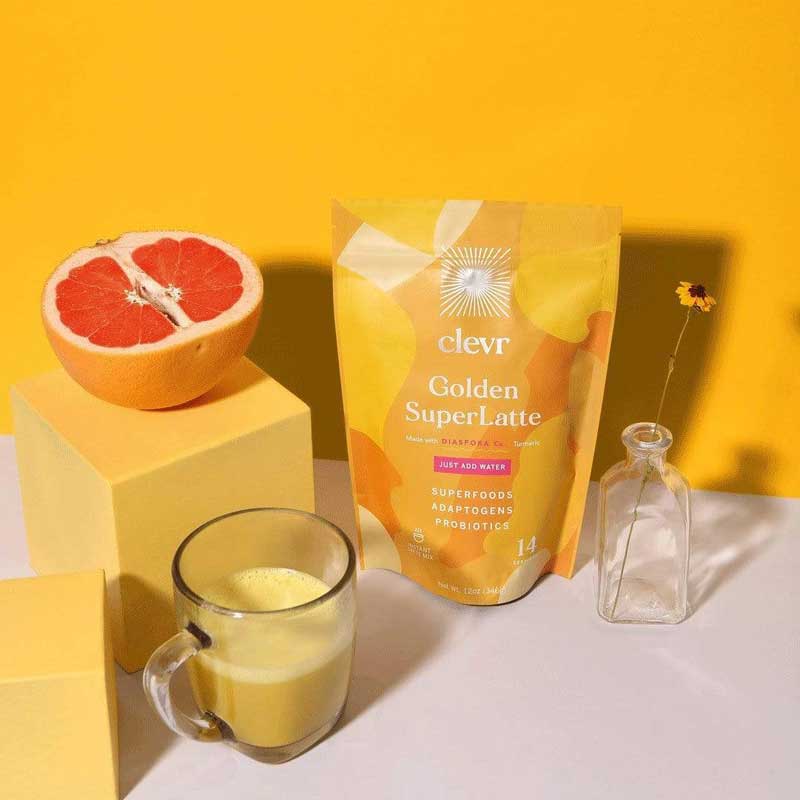 2. Clevr Golden SuperLatte
Cancel the caffeine jitters and opt for a turmeric-and-oat-milk latte. Naturally sweetened with monk fruit and chock-full of warming spices, this Clevr spin on trendy golden milk lattes hits the spot for a comforting, post-lunch pick-me-up.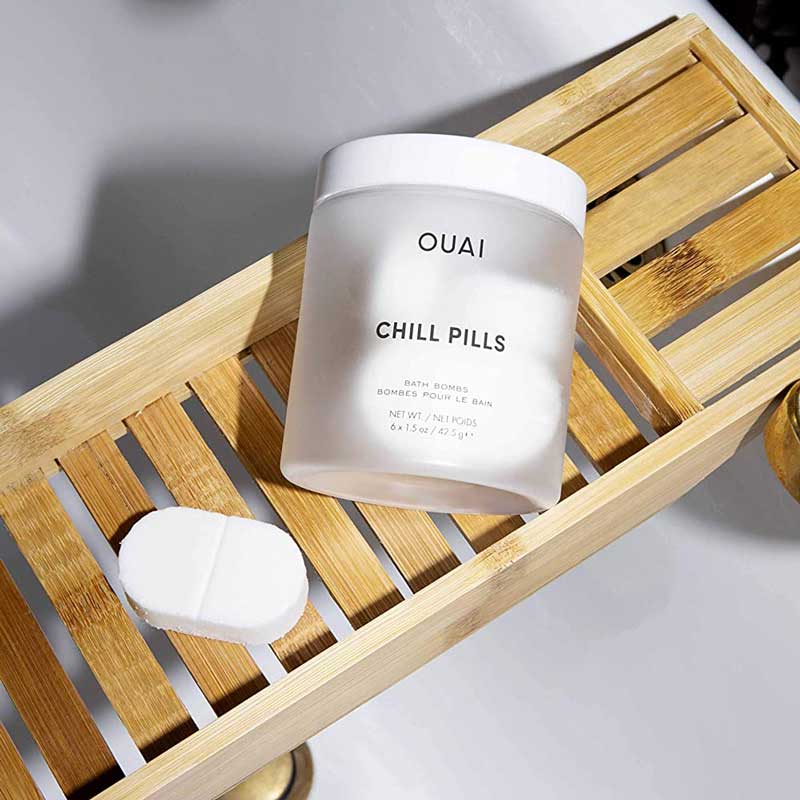 3. OUAI Chill Pills
It's Friday night and you're not going anywhere, so what's there to do? Light some candles, play some jazz, draw a hot bath, and drop in these adorable OUAI Chill Pills for some seriously luxurious me-time. Each jasmine-and-rose-scented vegan tablet is filled with hemp, jojoba, and safflower seed oil to leave skin ultra moisturized.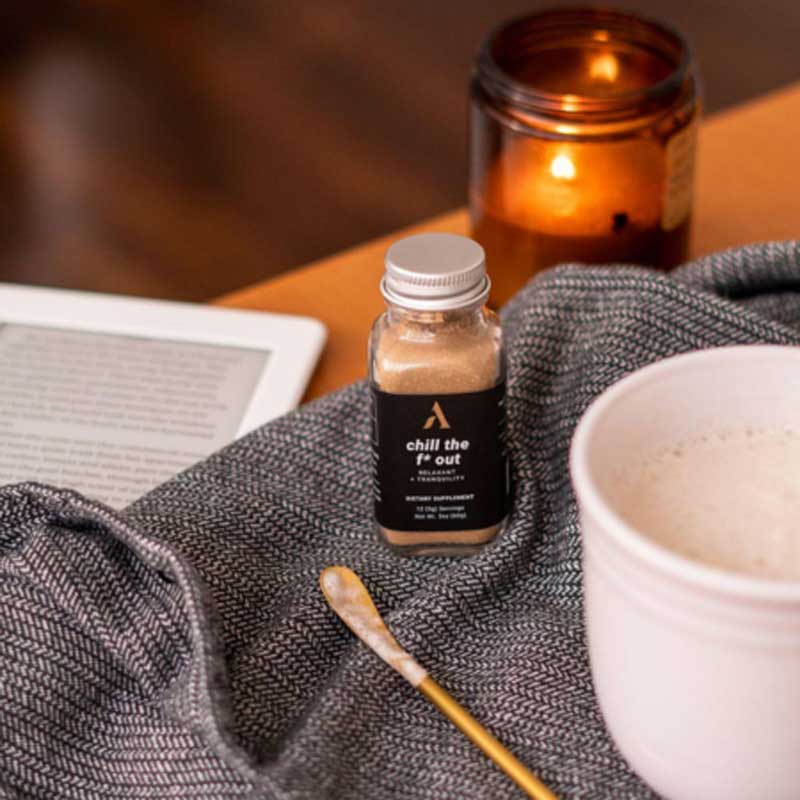 4. Apothékary Chill The F* Out Herbal Supplement
As fall seeps in and we get closer to peppermint mocha season, this stress-reducing, serotonin-boosting elixir from Apothékary tastes like a peppermint hot chocolate mix. While we reminisce of the snowy holidays ahead, two powerhouse adaptogens—reishi and ashwagandha—work wonders to relieve our pent-up anxiety.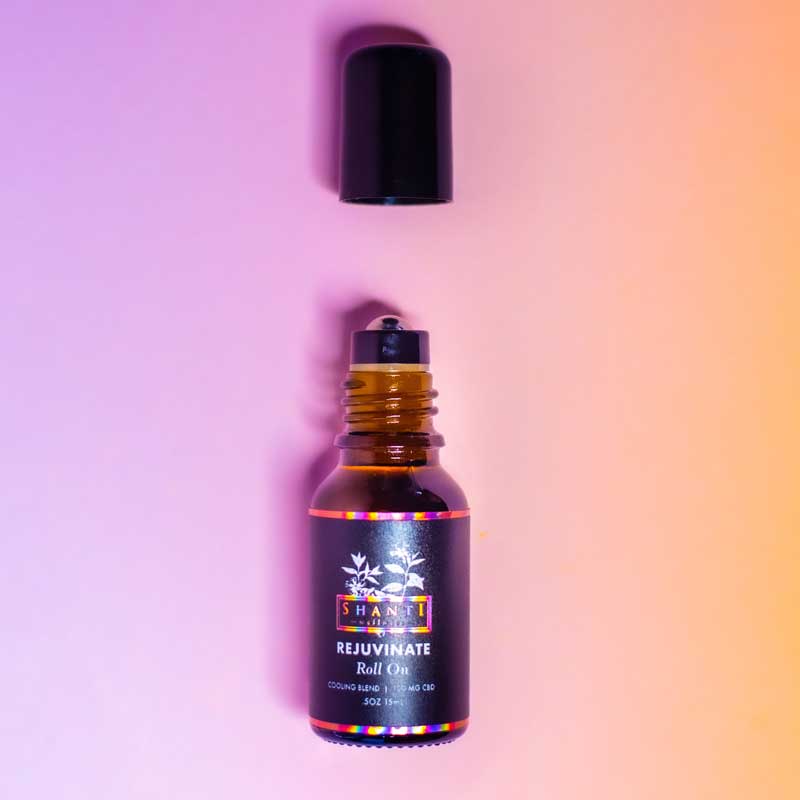 5. Shanti Rejuvenate Roll On With Hemp CBD
Ayurvedic essential oils and Colorado-sourced hemp blend seamlessly to bring clarity to stressed-out brains in this Shanti Wellness roll-on. The small, easy-to-use packaging provides relief for those on-the-go so you can be chill whatever the occasion (long lines for the grocery store, strangers refusing to wear a mask, disposable gloves all over the ground … the usual).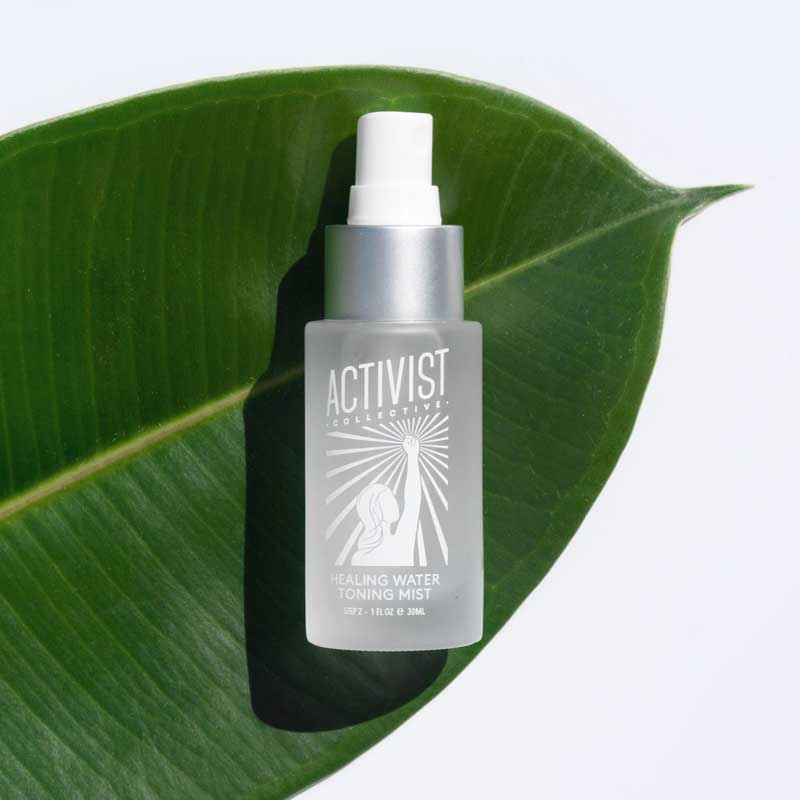 6. Activist Skincare Healing Water Toning Mist
The vegan skincare connoisseurs at Activist believe self-care is fuel for the activism we should all be doing every day. So while you're making calls, advocating for marginalized communities, and attending protests (safely and with a mask), remember to take a moment for yourself. Add this hydrating, hyaluronic mist to your desk essentials for a small, calming break. The matte glass, recyclable bottle adds an elegant design to your workstation and the refreshing scent of cucumbers instantly calms.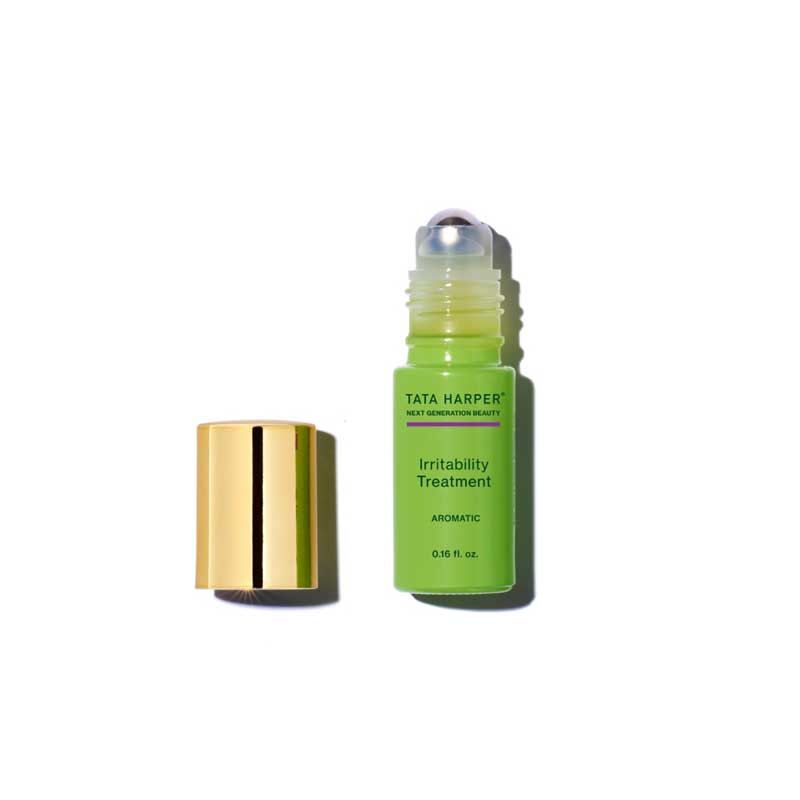 7. Tata Harper Aromatic Irritability Treatment
Is your work-from-home buddy chewing their cereal as loudly as possible before you've had your cup of coffee? Instead of blasting your headphones, try this essential oil blend from natural beauty queen Tata Harper. Dab a few drops onto palms, rub together, and inhale deeply for an instant mood-lifting hit of balancing jasmine, fresh geranium, and soothing cypress.

8. Facialworks Sonic Wave + Coast Is Clear Duo
Missing your monthly facials? Orange County-based, non-toxic spa specialists Facialworks brings the expertise straight to your home. With its extraction duo, you can prepare skin for a painless mini-facial and use the ultrasonic skin spatula to cleanse, get rid of blackheads or pimples, and infuse serums for maximum absorption. Clear skin, here we come!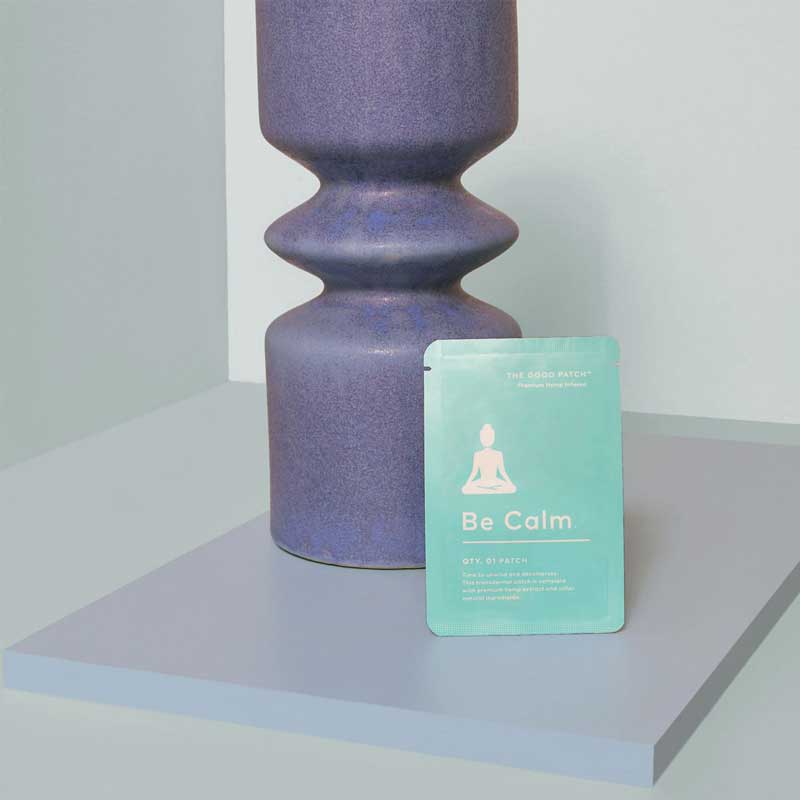 9. The Good Patch Be Calm Patch
Patches are the new It item for wellness brands—from pimple zappers to calming mood boosters like this menthol-infused stick-on from The Good Patch. Simply peel and stick on your wrist (or other veiny part of your skin) for over eight hours and feel nerves calm by the mix of hemp and other natural ingredients.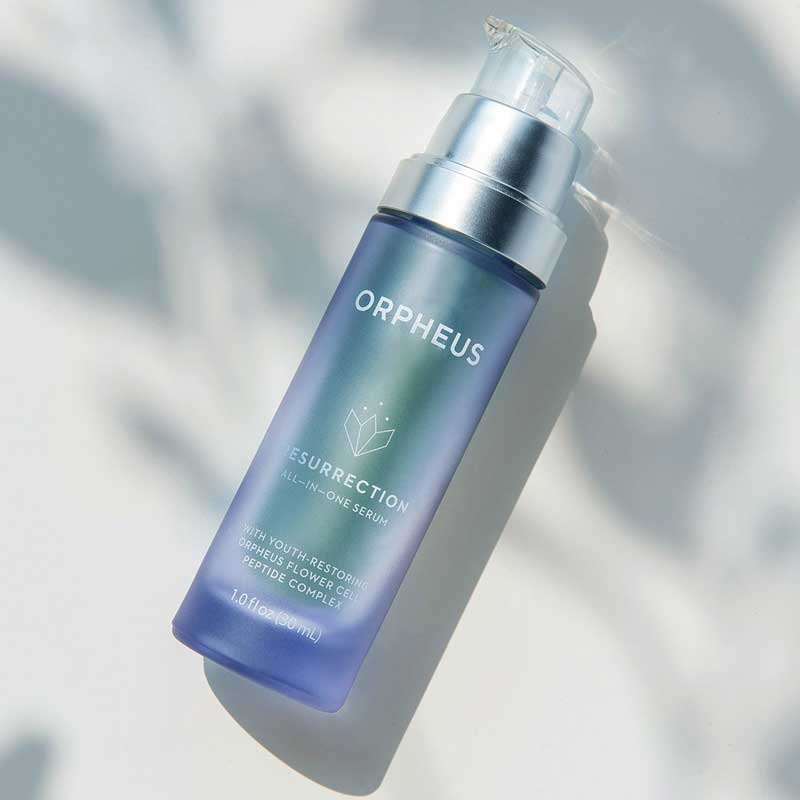 10. ORPHEUS Resurrection All-In-One Serum
Inspired by the regenerative powers of the haberlea rhodopensis flower found in the mountains of Bulgaria, family-run business ORPHEUS spent more than 20 years researching the properties of the rare blossom. Now, they've packed the unique plant's stem cells into this all-in-one serum to craft a richly intensive, calming experience for stressed-out skin. That's pretty much all you could ask for in a bottle.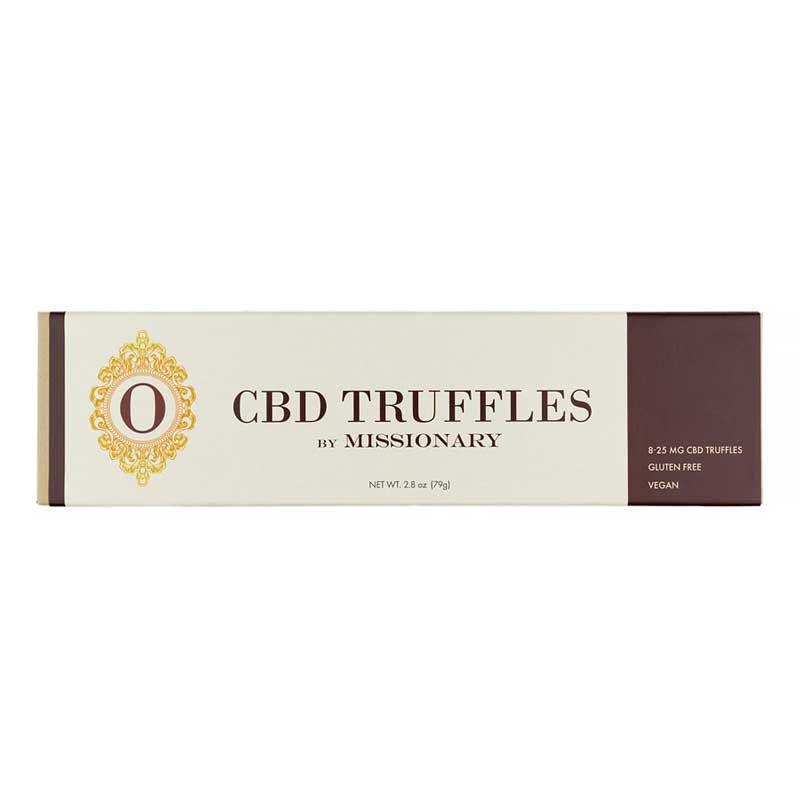 11. Missionary Chocolates CBD Truffles
A chocolate a day keeps the doctor away … or something like that. Naturopathic physician Melissa Berry's Portland-based Missionary Chocolates crafts the meltiest hemp-derived fair-trade chocolates for the ultimate mid-day pick-me-up. Plus, with its cute packaging, you can send your loved ones a treat to get through the hard days.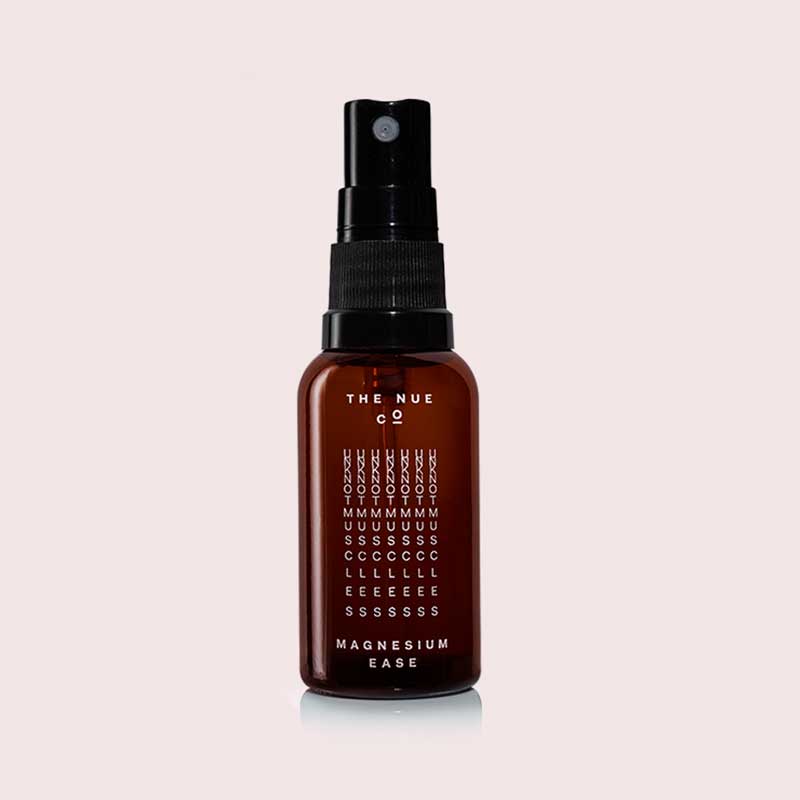 12. The Nue Co Magnesium Spray
Staring at the ceiling for hours when bedtime rolls around? It's cool—just spray this sleep aid spray from The Nue Co. made with high-quality magnesium—a mineral that is essential for over 325 biochemical reactions in the body—and you'll soon stop counting sheep. You can also use it as a post-workout aid for faster muscle recovery.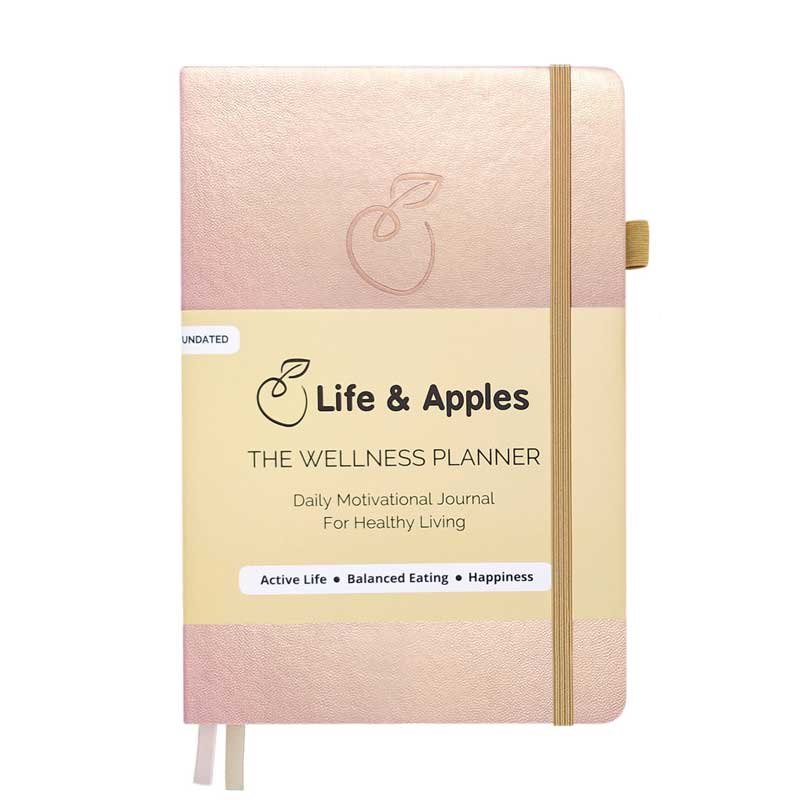 13. Life & Apples Wellness Journal
Planners are a useful tool to track your busy schedule, but they can also be beneficial for checking in with yourself. Made of eco-friendly, vegan materials, this 90-day rose gold journal makes it simple to track habits, plan healthy meals, and set weekly goals. Plus, you can write down what you're grateful for to begin day on a bright note.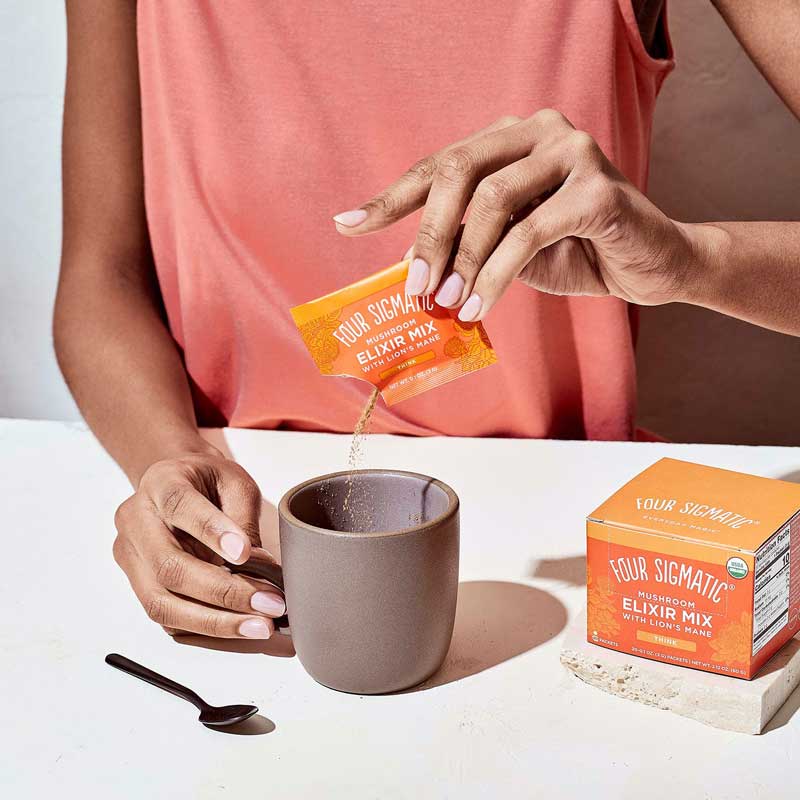 14. Four Sigmatic Lion's Mane Elixir
Caffeine levels through the roof? Same here. That's why I'm turning to lion's mane, a favorite mushroom among researchers and herbalists touting benefits such as boosting mood, supporting cognitive function, and providing physical energy. Add to smoothies, decaf coffee, and tea to get a boost of brain-healthy nootropics.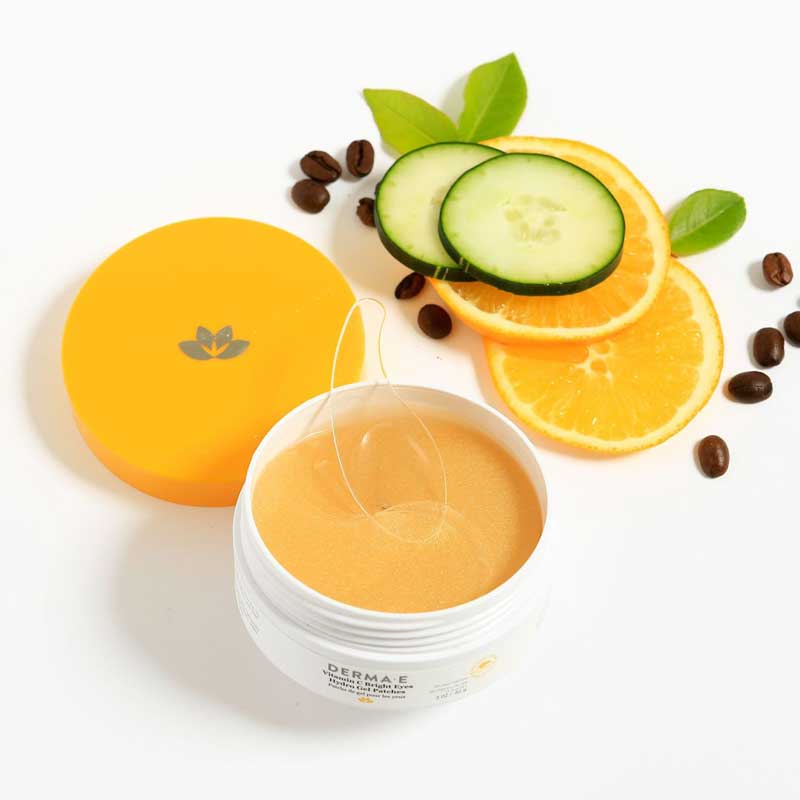 15. Derma-E Vitamin C Bright Eyes Hydro Gel Patches
Non-stop screen-time is sure to wreak havoc on your eye health. When suffering from tired, baggy eyes, turn to Derma-E's moisture-intensive gel patches before your morning Zoom call. These sparkly yellow gels contain allantoin to increase smoothness, caffeine to reduce puffiness, and vitamins C and B3 to target fine lines, wrinkles, and dullness.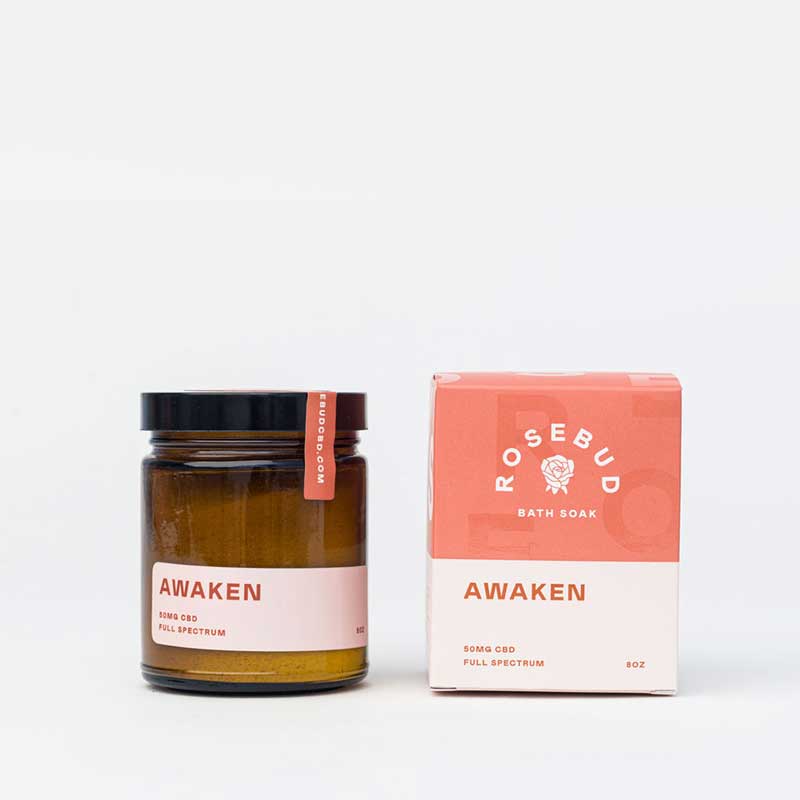 16. Rosebud Awaken CBD Bath Soak
If you're one of the rare types that like to take baths in the mornings, this uplifting, magnesium-rich soak is for you. With notes of bergamot and orange essential oils, 50mg of CBD, and calming Epsom salts, heck, I'm considering waking up an hour earlier (wish me luck) to run a warm bath and start the day on a much chiller note.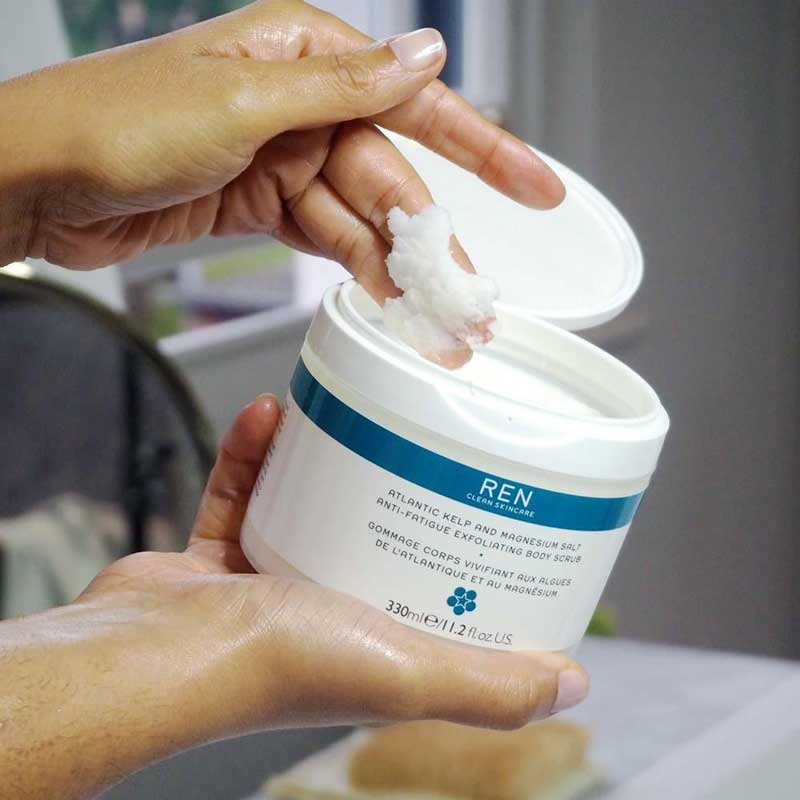 17. REN Clean Skincare Atlantic Kelp and Magnesium Salt Anti-Fatigue Exfoliating Body Scrub
Exfoliate your hard-working body with a fresh body scrub from sustainability-focused REN Clean Skincare designed to gently polish and smooth skin with fresh sea and Epsom salts. Breathe in sage, cypress, geranium, and rosemary for an uplifting start to the day.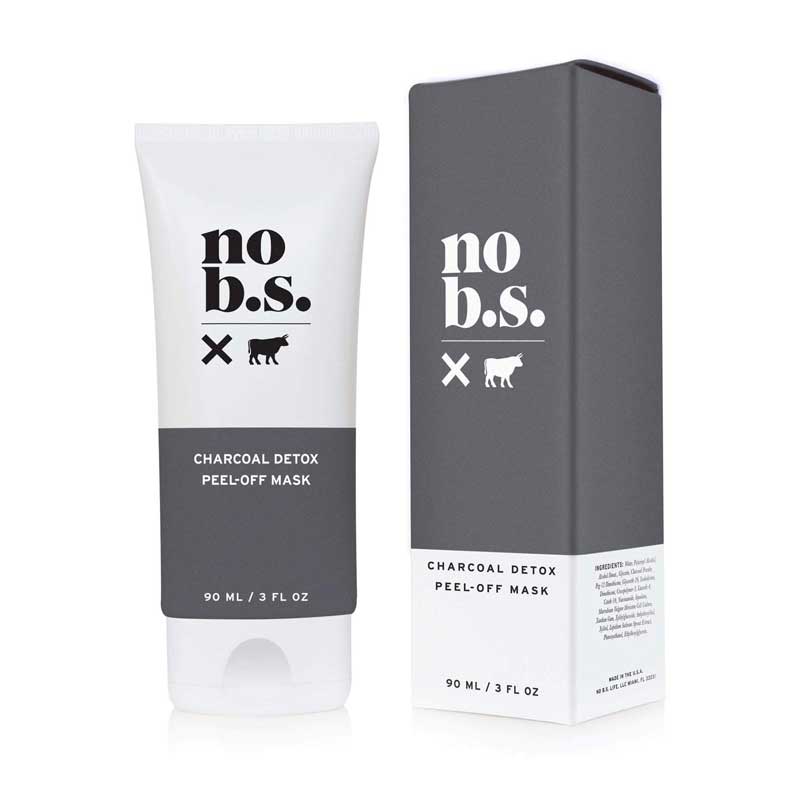 18. No B.S. Charcoal Detox Peel-Off Mask
There's just something so satisfying about a peel-off mask, but when it takes forever to take off while also causing wincing pain, we'd rather avoid it altogether. Enter: cruelty-free and vegan skincare brand No B.S.'s purifying, activated charcoal mask. In less than 20 minutes, watch the clean, pH-balanced formulation gently peel away the day's impurities and reveal smooth, bright skin.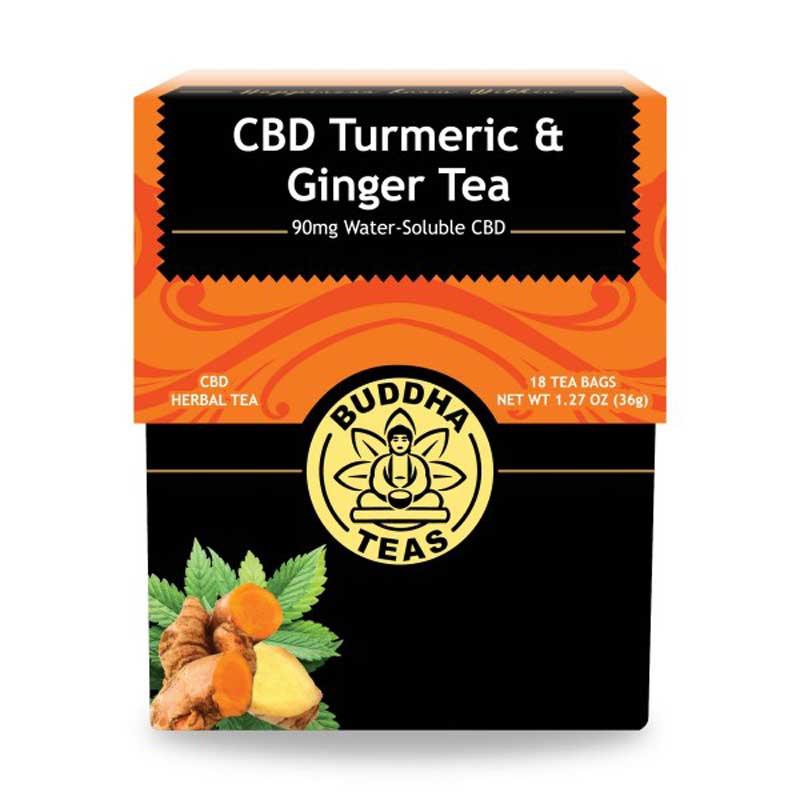 19. Buddha Teas Peppermint CBD Tea
Rather than using hemp oil like many other CBD teas, Buddha Teas figured out a way to use dispersible water-soluble CBD, ensuring optimal bioavailability and maximum absorption of the calming, non-psychoactive compound. With flavors such as Turmeric & Ginger, Matcha Green, and Peppermint, grab your tea sets—it's time for relaxation!

20. Pacifica Overnight Vegan Collagen Recovery Cream
Your skin repairs itself at night, making the products used for your nighttime ritual all the more important. For those needing a little more glow, this Pacifica recovery cream infuses vegan collagen, essential lipids, antioxidants, and flower extracts to work some magic during your beauty sleep. Glowing, radiant skin, we're dreaming of you!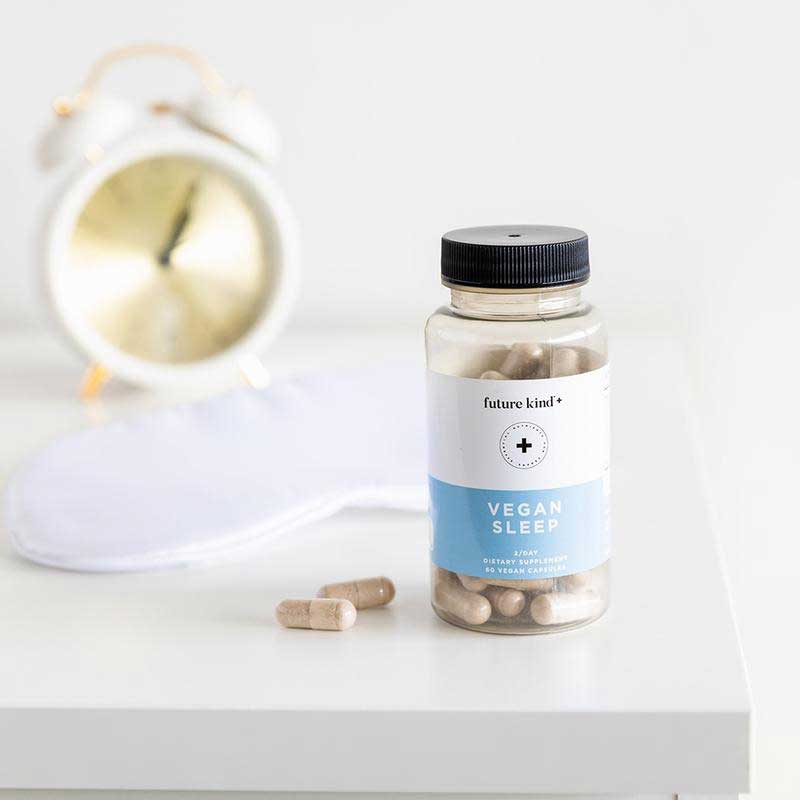 21. Future Kind Vegan Sleep Supplements
Stress hits hard at night when you're trying to get your Zzzs, which is why brothers and nutritionists Shaun & Eliot Cunningham developed Future Kind's eight-ingredient, all-natural sleep supplement that promises to have you feeling energized the next morning—not sluggish—thanks to the addition of L-theanine.

22. Peak + Valley Balance My Stress Blend
Through the use of adaptogens such as reishi mushroom, eleuthero root, and ashwagandha, Black-owned wellness brand Peak + Valley's chocolaty, earthy stress blend pairs well with an afternoon tea or a warm cup of oat milk to protect the immune system and decrease fatigue.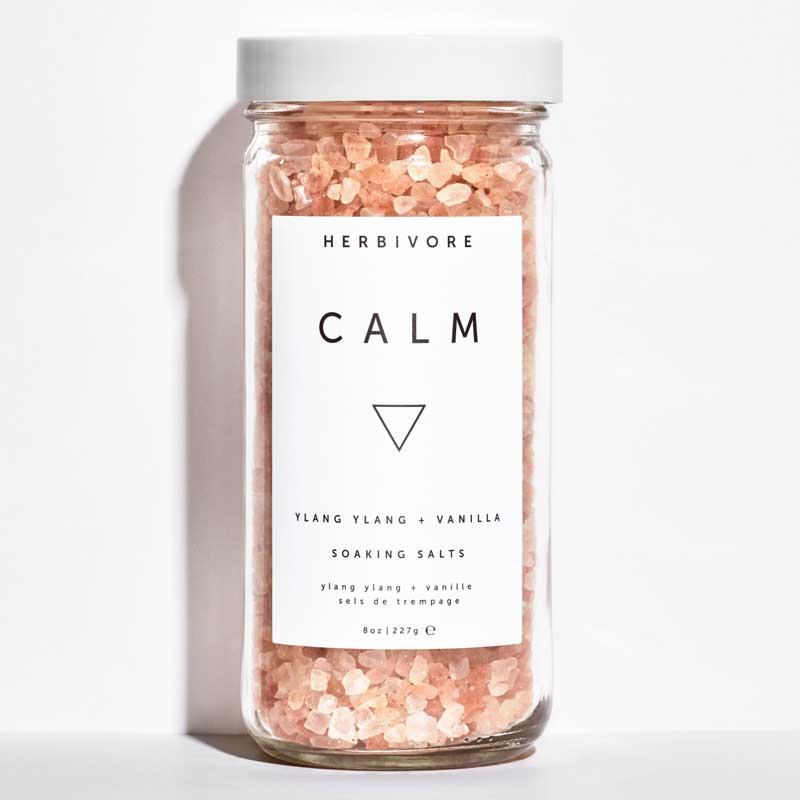 23. HERBIVORE CALM Soaking Salts
Everyone's favorite Himalayan pink salt blends with ylang-ylang and vanilla to soothe the body with this bath soak from plant-based, sustainable skincare brand HERBIVORE. Don't forget to recycle the chic glass bottle to reduce waste.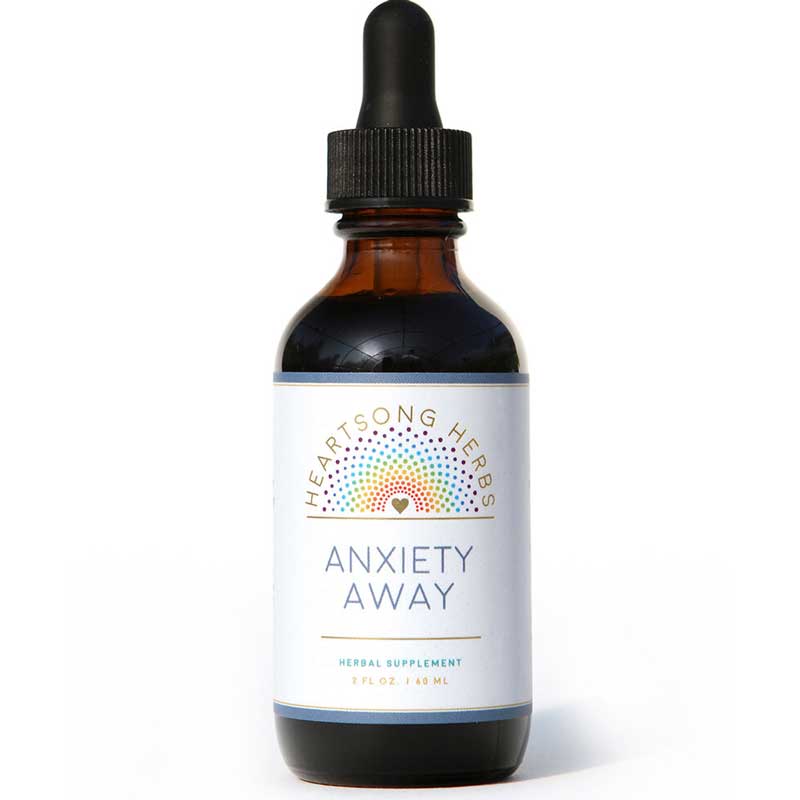 24. Heartsong Herbs Anxiety Away Supplement
Using regenerative growing practices to preserve soil and create stronger, more potent plants, small farm Heartsong Herbs takes its agriculture seriously. Crafting high-quality tinctures, the apothecary's Anxiety Away pairs herbs such as skullcap, passionflower, blue vervain, and lemon balm to ease away worries and help you feel grounded.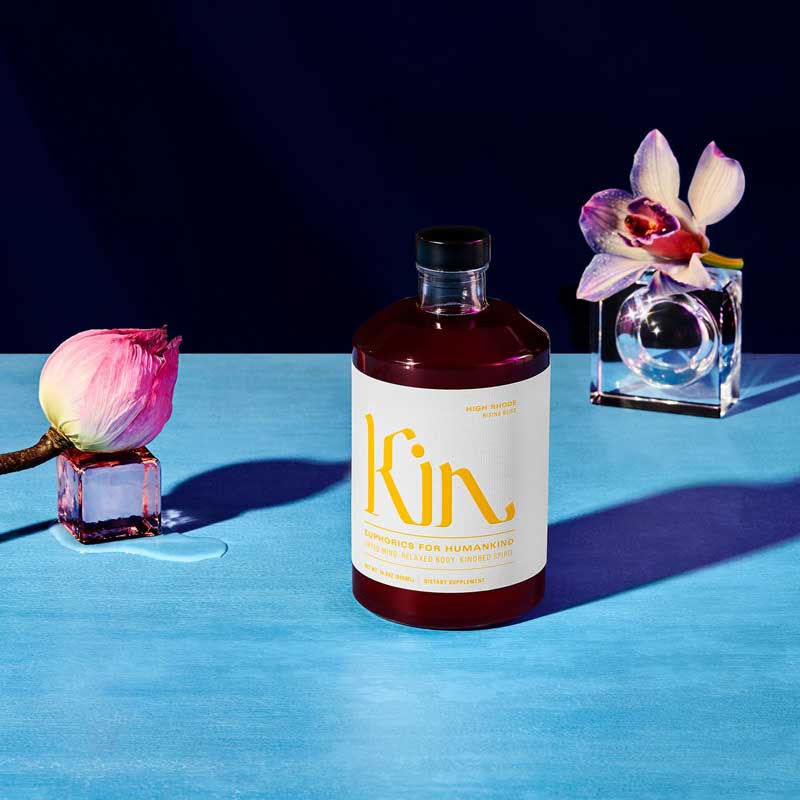 25. Kin Euphorics High Rhode
Not in the mood for another lengthy Zoom happy hour and the inevitable hangover in the A.M.? Don't fret, you can still catch up with friends without the pressure. Grab a can of non-alcoholic High Rhode—an herbaceous drink promising a state of bliss through a holistic mix of adaptogens, nootropics, and botanics. Kiss the morning-after headaches goodbye!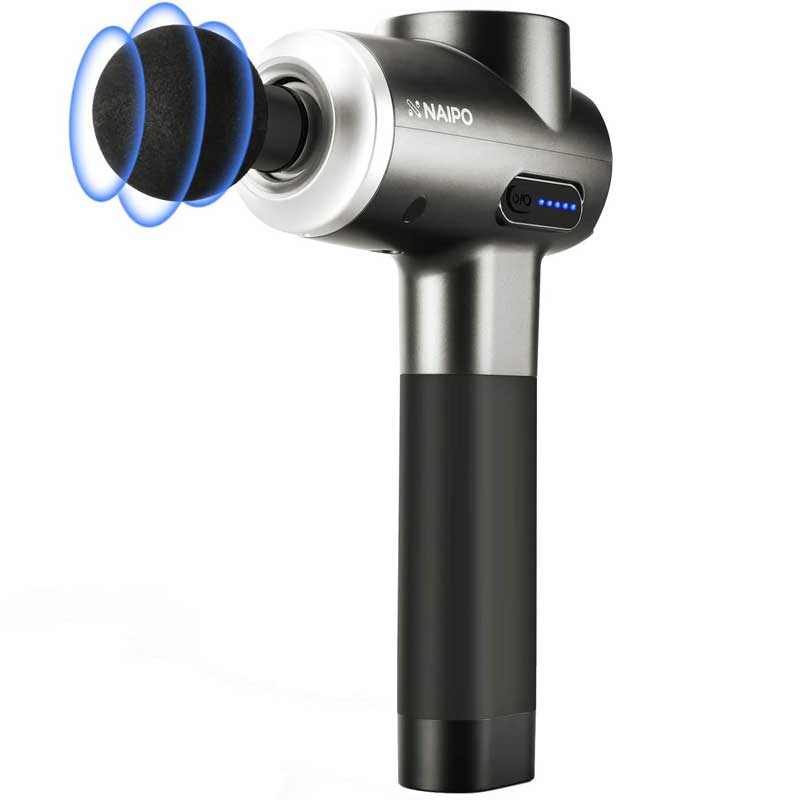 26. Naipo Massage Gun
We can't go to a spa for an hour-long deep-tissue massage, so why not bring it home? This Naipo massager puts in the work and all you have to do is hold it over tense muscles to alleviate stiffness and relieve any pain. The portable design plus long battery life means you can keep it near you at all times for when the soreness starts to set in.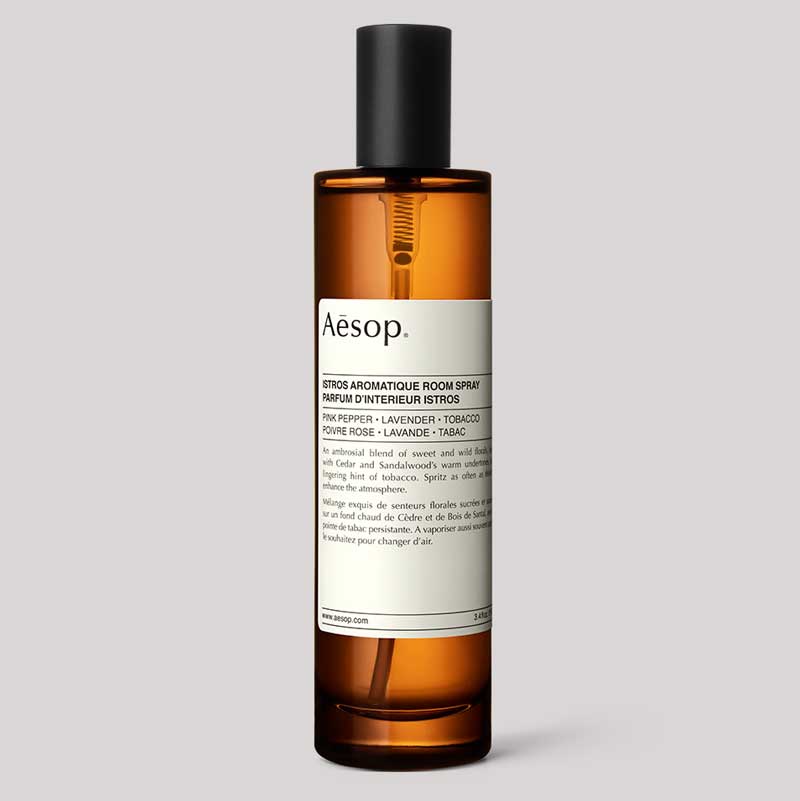 27. Aēsop Istros Aromatique Room Spray
We've all had to keep our imaginations alive during the months-long quarantine, so spend a few minutes daydreaming a walk through a lively, smoky Greek bazaar to get the creative juices flowing during a mid-day slump. Cult-favorite plant-based skincare brand Aēsop's room spray should help with notes of pink pepper, lavender, tobacco.

Aruka Sanchir (@arukasanchir) is the Beauty & Style Editor at VegNews and she's always trying out new calming products to find her ultimate Zen.