When you imagine the caveman diet, it's likely you think of one particular food: meat. But actually, research suggests people of the Paleolithic period actually had a pretty plant-forward way of eating. In fact, they likely consumed an abundance of roots, herbs, and plenty of wild berries. That was thousands of years ago, but berries are still much-loved by modern humans—although they're more likely to come from the farmers' market or the grocery store these days.
But, that said, we could be eating more. According to a study by the Centers for Disease Control and Prevention, only 12.3 percent of American adults are eating the recommended daily serving of fruit. It makes good sense to eat more berries: not only are they vitamin-rich and packed with antioxidants and fiber, but they're also delicious.
Here's why eating more berries could benefit your health, as well as a guide to some of the most popular types on the shelves. Plus, tasty vegan recipe inspiration.
What are the health benefits of eating berries?
According to Eric Rimm, ScD, a professor of epidemiology and nutrition, "on average, people who eat more berries seem to live a little bit longer." And that's likely because they're high in nutrients, including antioxidants, which may help to protect the body's cells against harmful free radical damage.
Berries are also rich in fiber, which is important for maintaining good bowel health, and vitamin C, which has many functions in the body, including supporting the immune system. According to Healthline, just one cup of strawberries has around 150 percent of the recommended daily intake for vitamin C.
Berries also have anti-inflammatory properties, and provide nutrients like potassium, magnesium, vitamin K, as well as prebiotics, which help to maintain gut health.
The top 10 different types of berries
There are hundreds of different types of berries, all in different shapes, sizes, and colors. And there are also a number of fruits that look and behave like berries but are actually, in the botanical world, considered aggregate fruits. Strawberries and raspberries, for example, are technically aggregate fruits, but because they're frequently referred to as berries and treated as such in the food and nutrition world, we have included them on the list below.
To find true berries and aggregate fruits, you can forage for them caveman-style (but watch out for the poisonous types!), grow them in your own garden, or head to the farmers' market or grocery store. Here, we've listed some of the most popular types you'll find on the shelves (but again, this is by no means a fully comprehensive list—if we listed them all, we'd be here forever).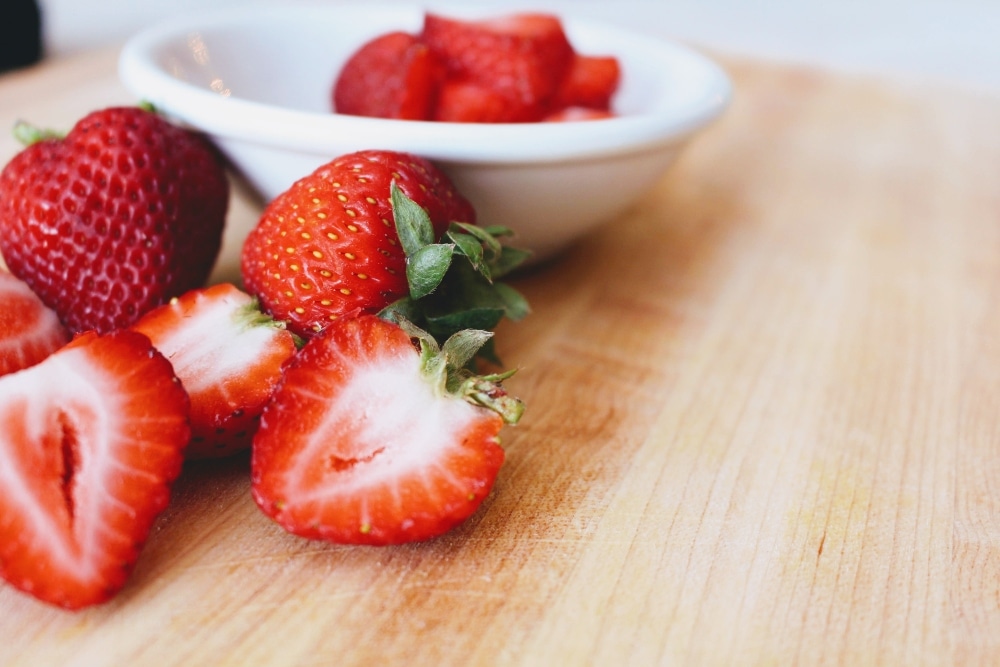 Pexels
1 Strawberries
Arguably one of the most popular types of fruit, strawberries are sweet, juicy, bright red, and shaped a little like a love heart (hence why they're often seen as a romantic fruit). As well as being high in vitamin C, these aggregate fruits also contain folate, potassium, and around 1.6 grams of fiber per 80 grams.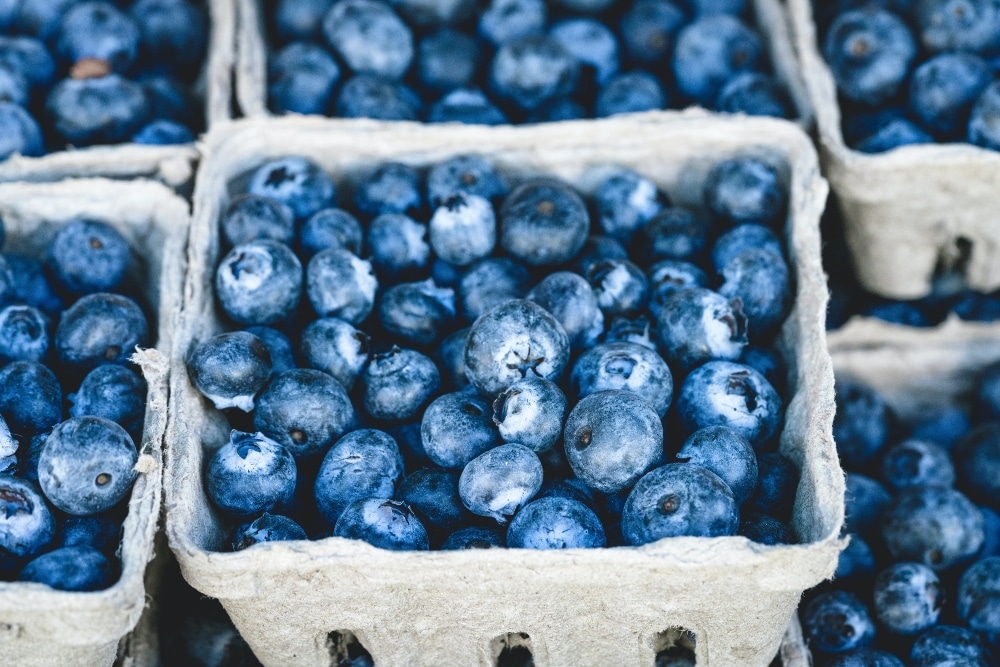 Pexels
2 Blueberries
Known for their deep blue, almost purplish, color, blueberries (which are true berries!) are smaller than strawberries, and not quite as sweet. They are juicy and delicious, though, and a good source of nutrients like vitamin E, vitamin C, potassium, and fiber.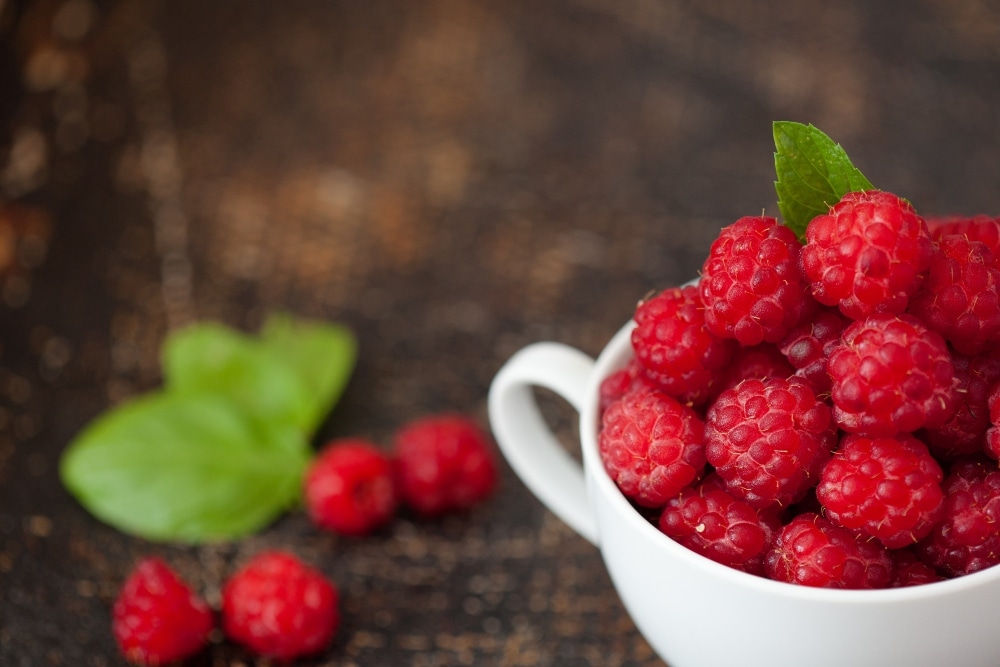 Pexels
3 Raspberries
With a bright red, pinkish color, raspberries (another aggregate fruit) always stand out on the plate. They are a little soft, but still pleasantly sweet, with a little subtle tartness to their flavor, too. Just watch out for their ripeness, as under-ripe raspberries can be pretty sour. Raspberries are a source of nutrients, including vitamin C, E, selenium, beta carotene, and fiber (one cup contains around 8 grams of fiber!).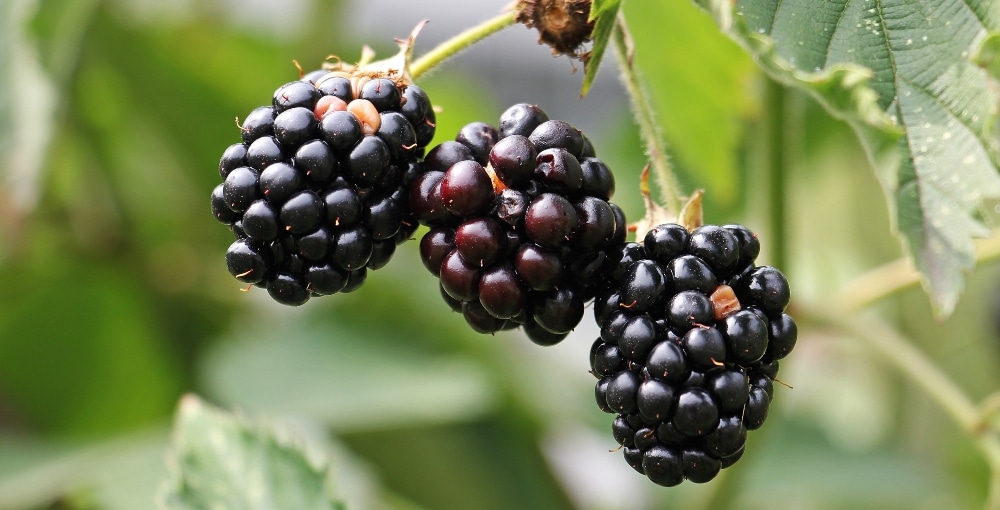 Pexels
4 Blackberries
Similar in shape and texture to raspberries, but a little firmer and darker in color, blackberries are small, purple, and packed with tart, tangy flavor. If you like your fruit ultra-sweet, go for the ripest blackberries on the shelf. Again this is an aggregate fruit, and it's rich in fiber, manganese, vitamin C, and potassium.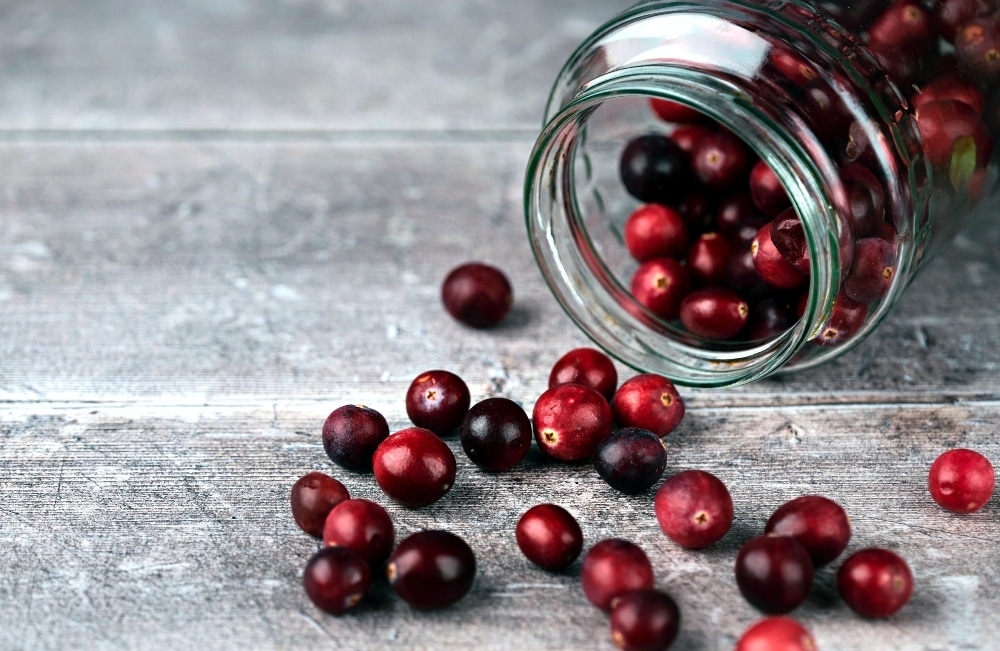 Unsplash
5 Cranberries
Ruby red cranberries (another true berry) are particularly popular during the holiday season, but there's no rule that says they need to be eaten only during this time. Rich in vitamin D, vitamin C, and iron, cranberries are a pretty tart, sour fruit (so beware if you're more into sweet flavors!).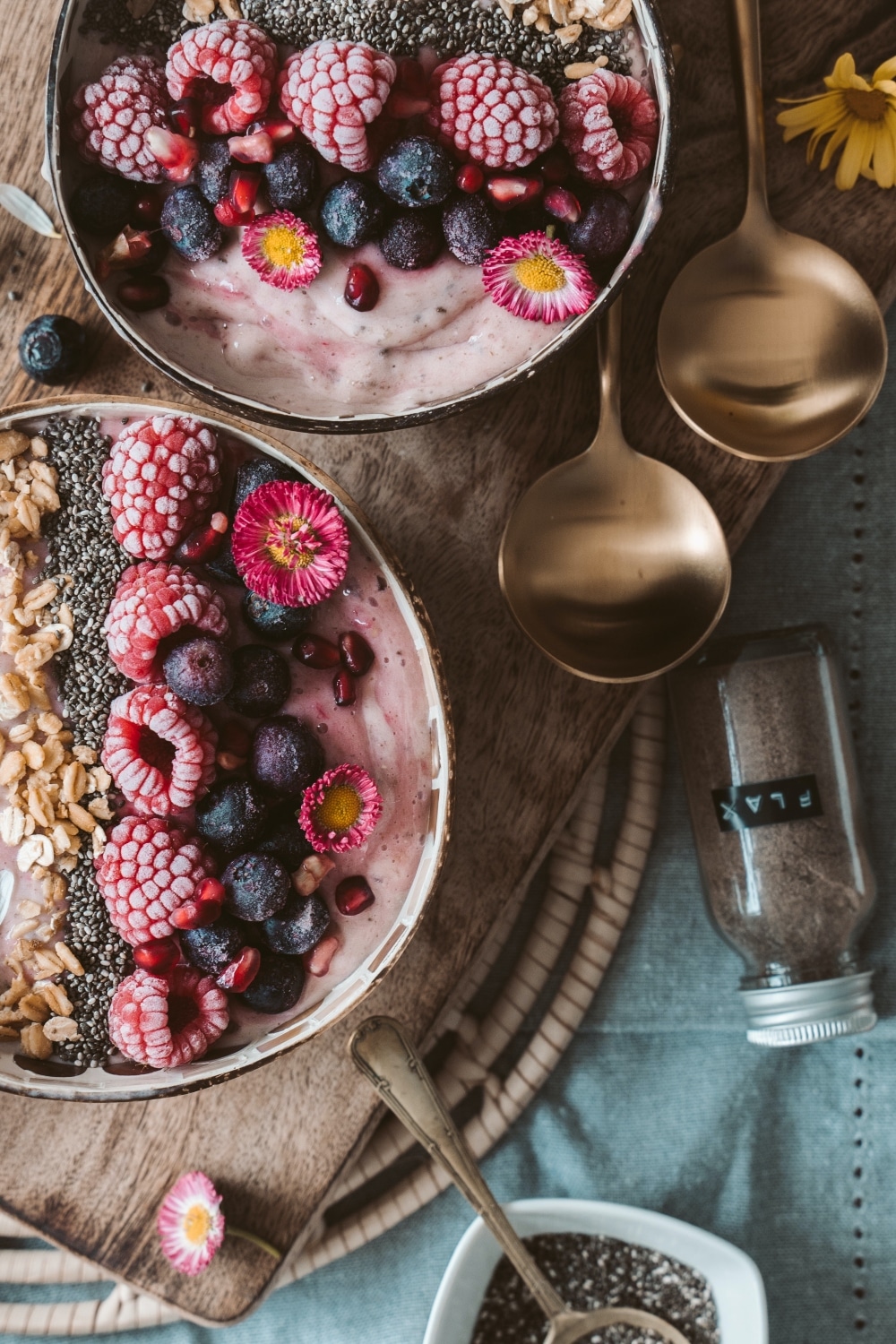 Pexels
6 Açai Berries
Açai berries—which again, are treated like berries but are actually, scientifically, classed as drupes—come from the Amazon rainforest, but in recent years, they have grown in popularity all over the world (largely due to the rise of the açai bowl). Their skin is dark purple, while their flesh is yellow, and they have an earthy, chocolatey taste. They're a source of nutrients, including fiber, vitamin A, calcium, and carbohydrates.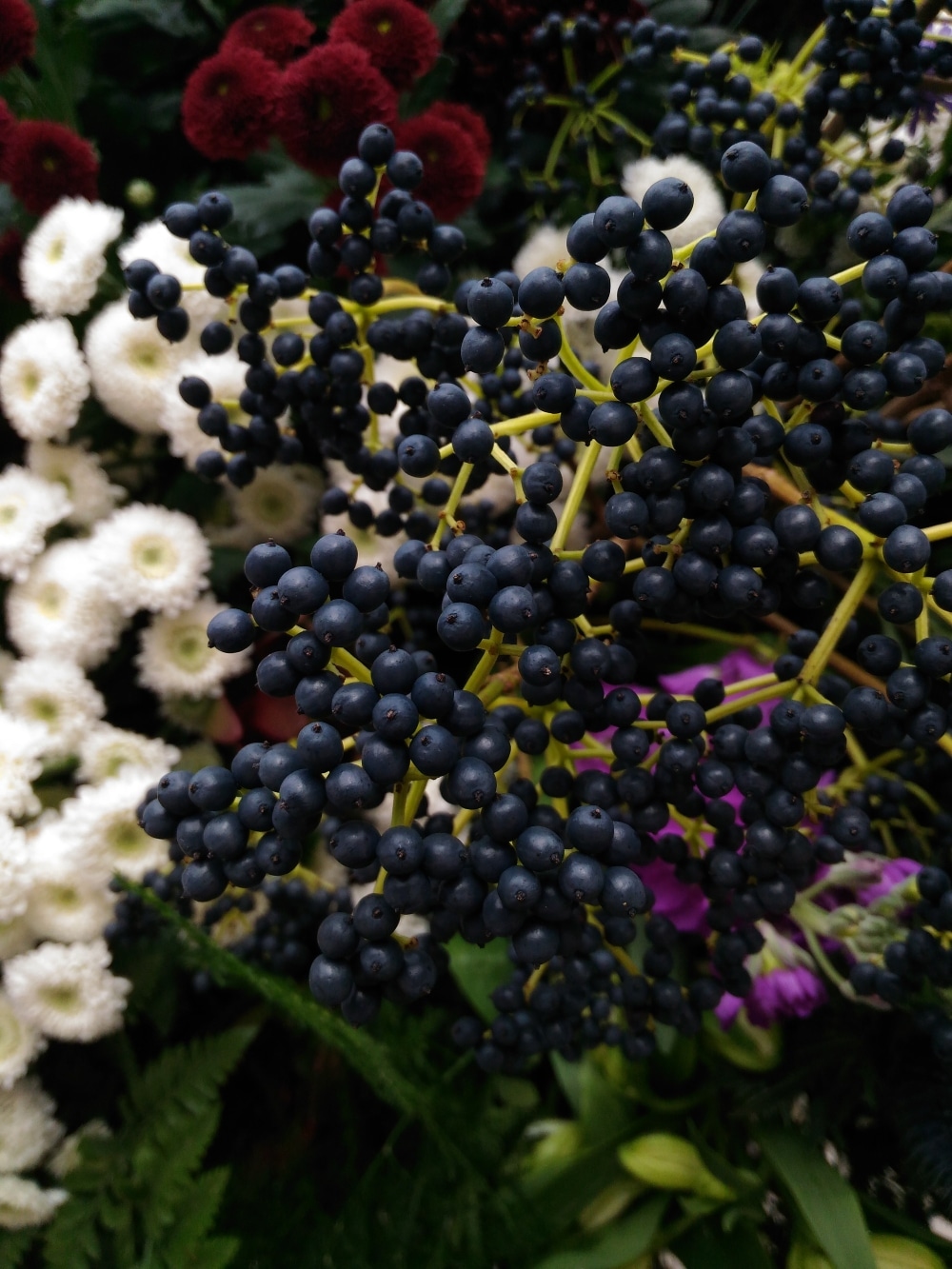 Pexels
7 Elderberries
Similar in appearance to blueberries, elderberries (another true berry) are small and dark purple, with a sweet and earthy flavor that's just the right amount of tart. Elderberries are rich in antioxidants and fiber, but be careful when you cook with them, as they can be poisonous when raw.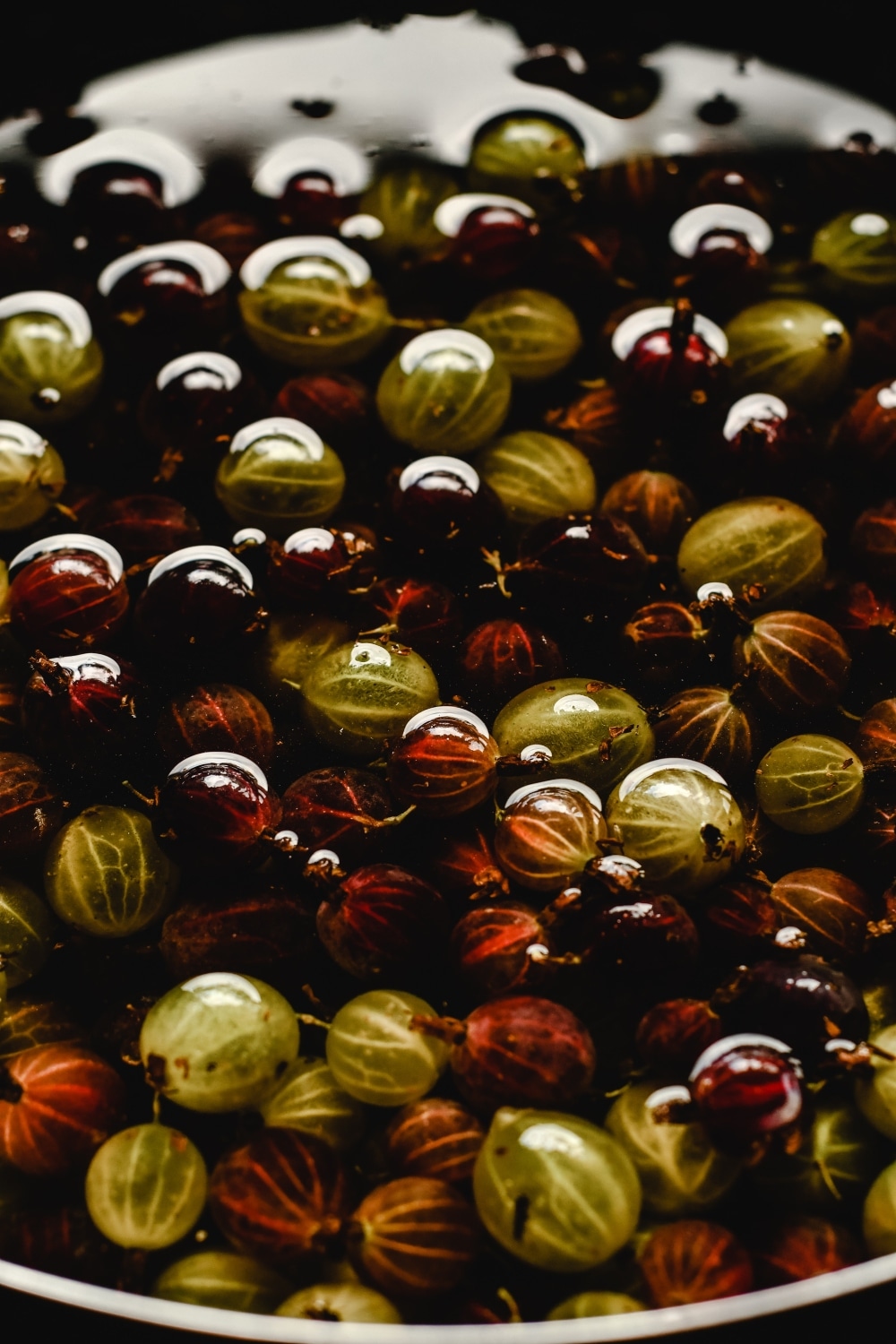 Pexels
7 Gooseberries
Gooseberries look a little like large, green grapes, but they are quite firm in texture, with a tart flavor. As they grow, however, the flavor becomes sweeter (and the color can change to yellow or red, too). Gooseberries are true berries and are a source of nutrients like fiber, vitamin C, vitamin B5, and vitamin B6.
Vegan recipes with berries
If you're craving berries now (and we don't blame you), here we've compiled some of our favorite berry-packed recipes. They're delicious, nutritious, and guaranteed to leave you wanting more with every bite.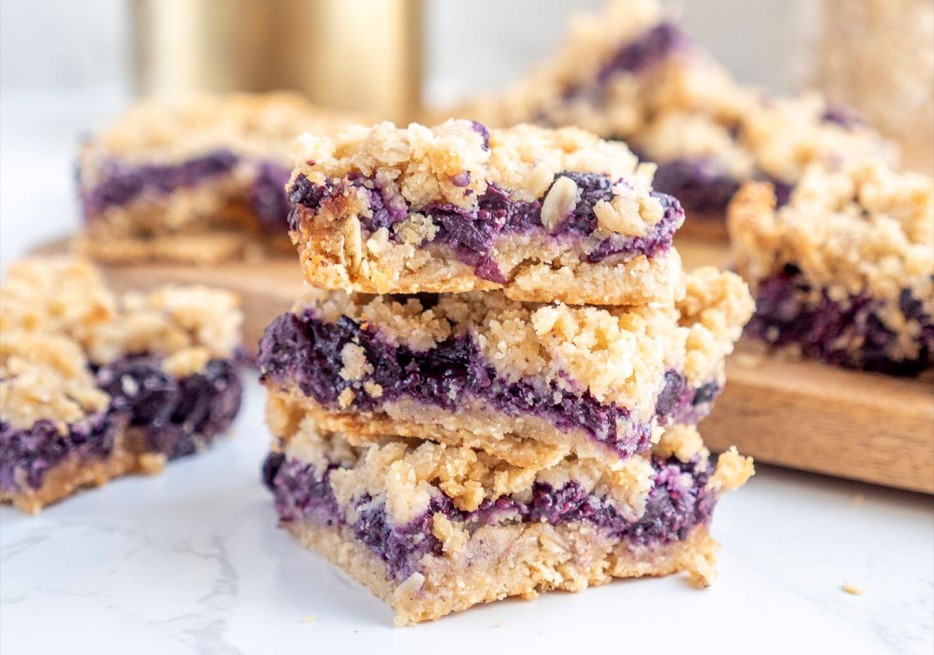 1 Mixed Berry Pie Crumble Bars
Frozen blueberries, raspberries, and blackberries are the key ingredients in these deliciously sweet and gooey crumble bars, perfect for dessert or a satisfying mid-afternoon snack.
Get the recipe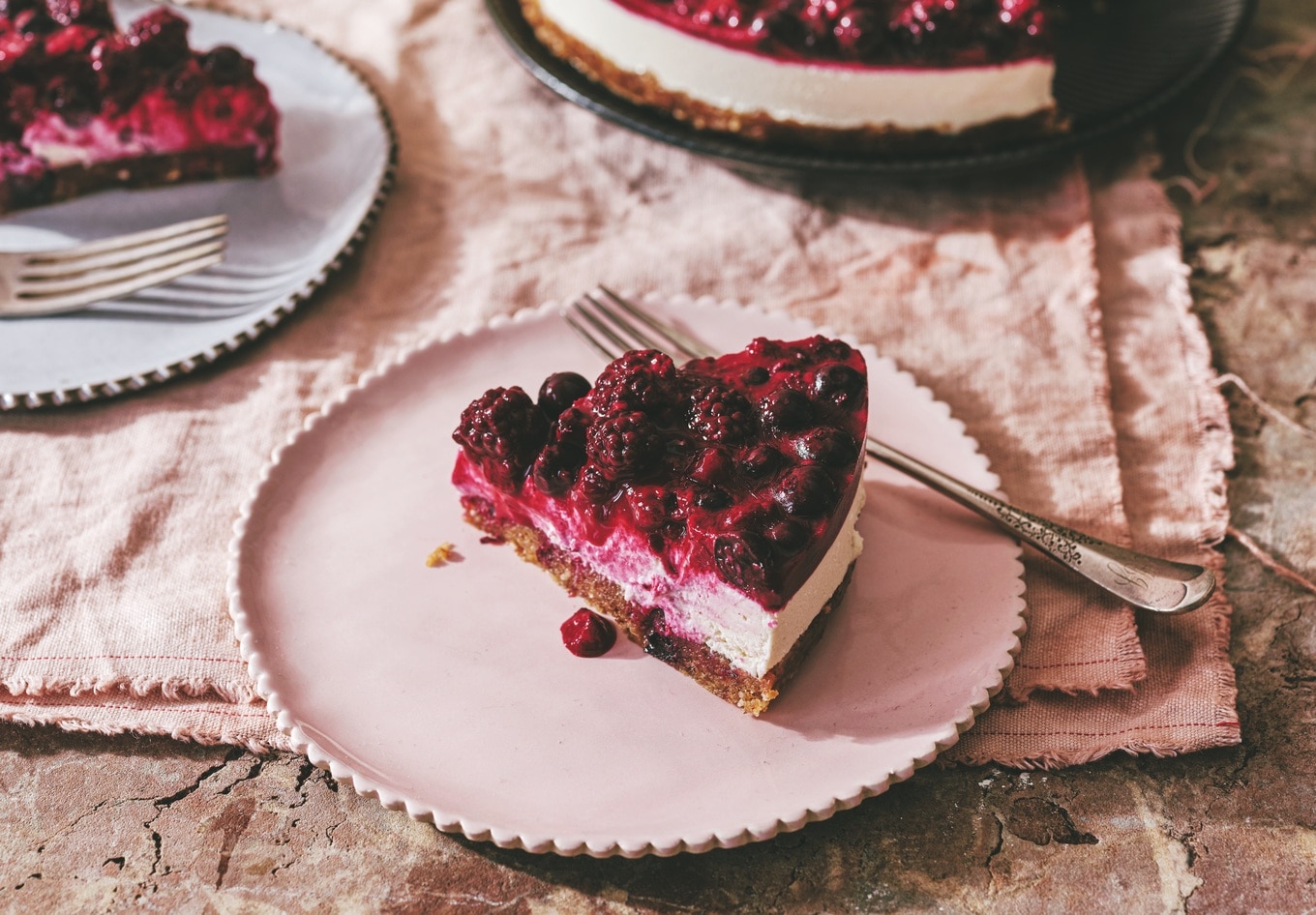 Rachel Ama
2 Stewed Berry Coconut Cake
Swap out the regular cheesecake recipe for this no-bake stewed berry coconut cake, which is made with a tasty mix of creamy coconut milk and fresh mixed berries.
Get the recipe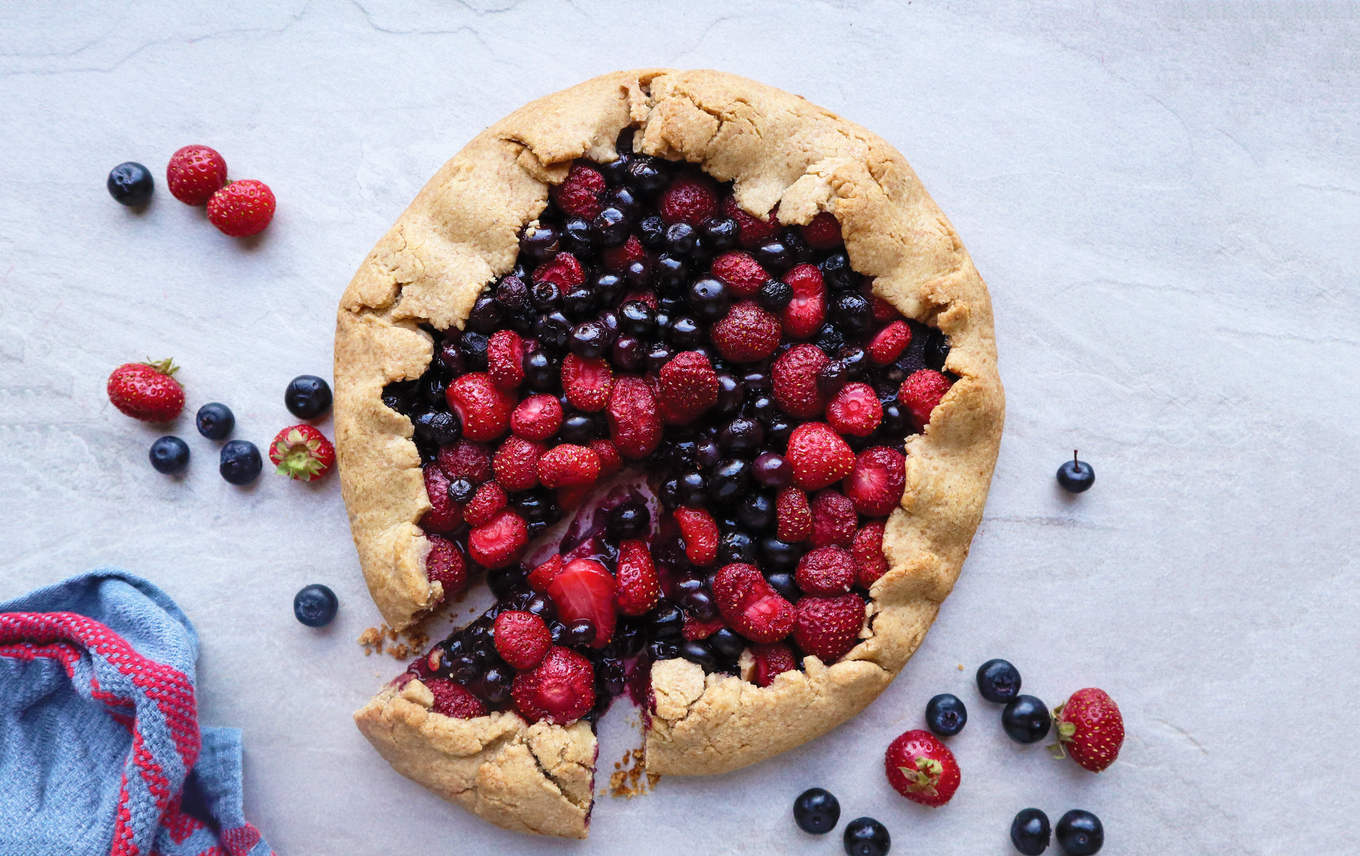 Christine Wong
3 Rustic Summer Berry Galette
If you're hosting this summer, this berry galette is sure to impress your guests. Not only does it look beautiful, but it tastes delicious, too.
Get the recipe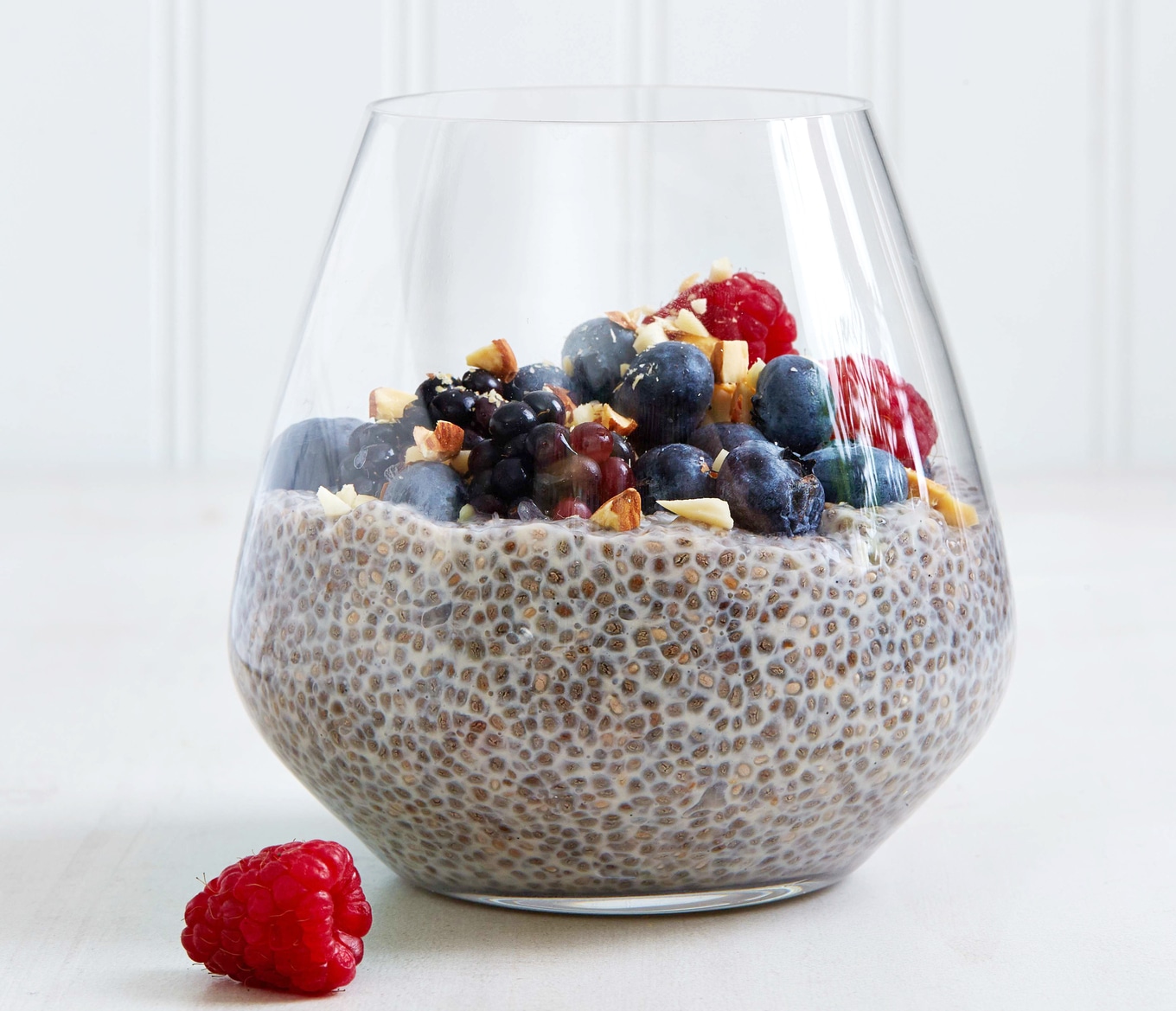 Kate Lewis
4 Chia Berry Breakfast Pudding
Combine chia seeds, maple syrup, and almond milk with blackberries, raspberries, and blueberries to make this delectable breakfast pudding recipe. You won't want to start your day any other way.
Get the recipe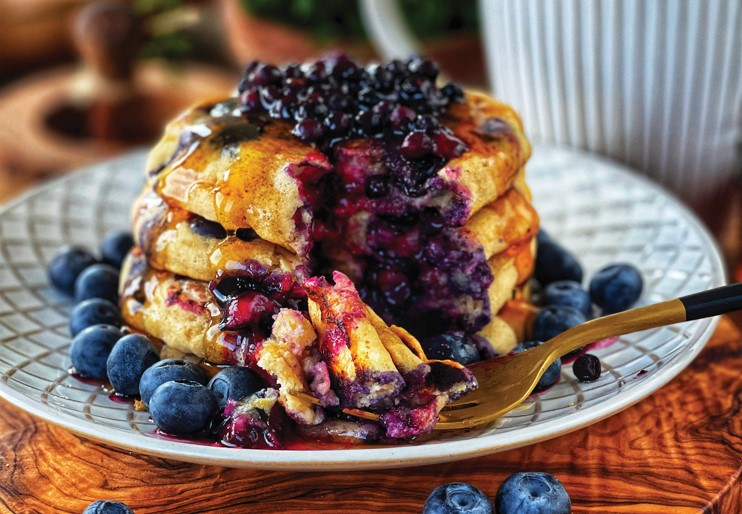 Kiki Nelson
5 Blueberry Vanilla Pancakes
Sure, regular pancakes are tasty. But when they're topped with maple syrup and filled with fresh blueberries? That's an elite brunch.
Get the recipe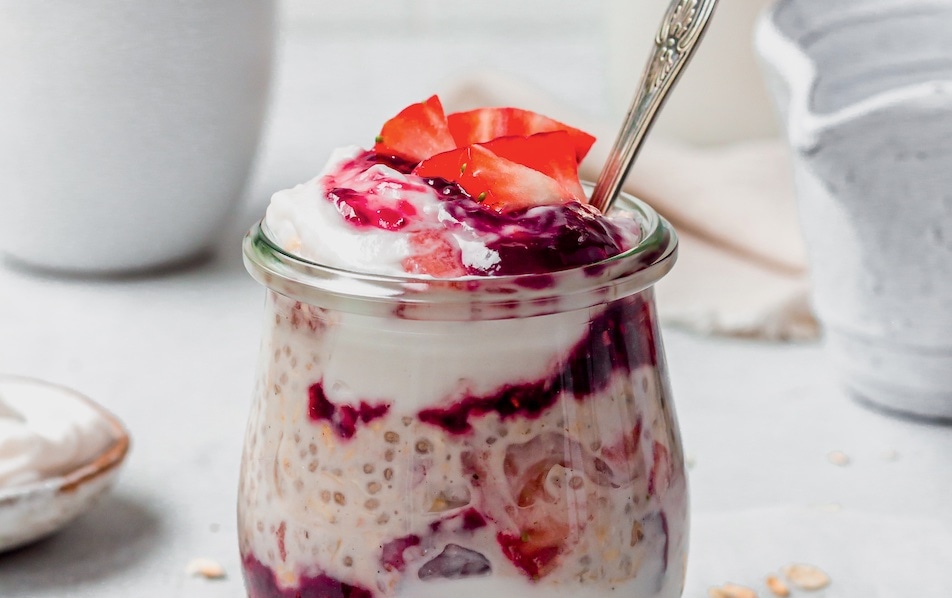 6 Strawberries and Cream Overnight Oats
Treat yourself to a creamy, juicy, sweet, and flavorful breakfast by preparing strawberries and cream the night before. Your future self will thank you.
Get the recipe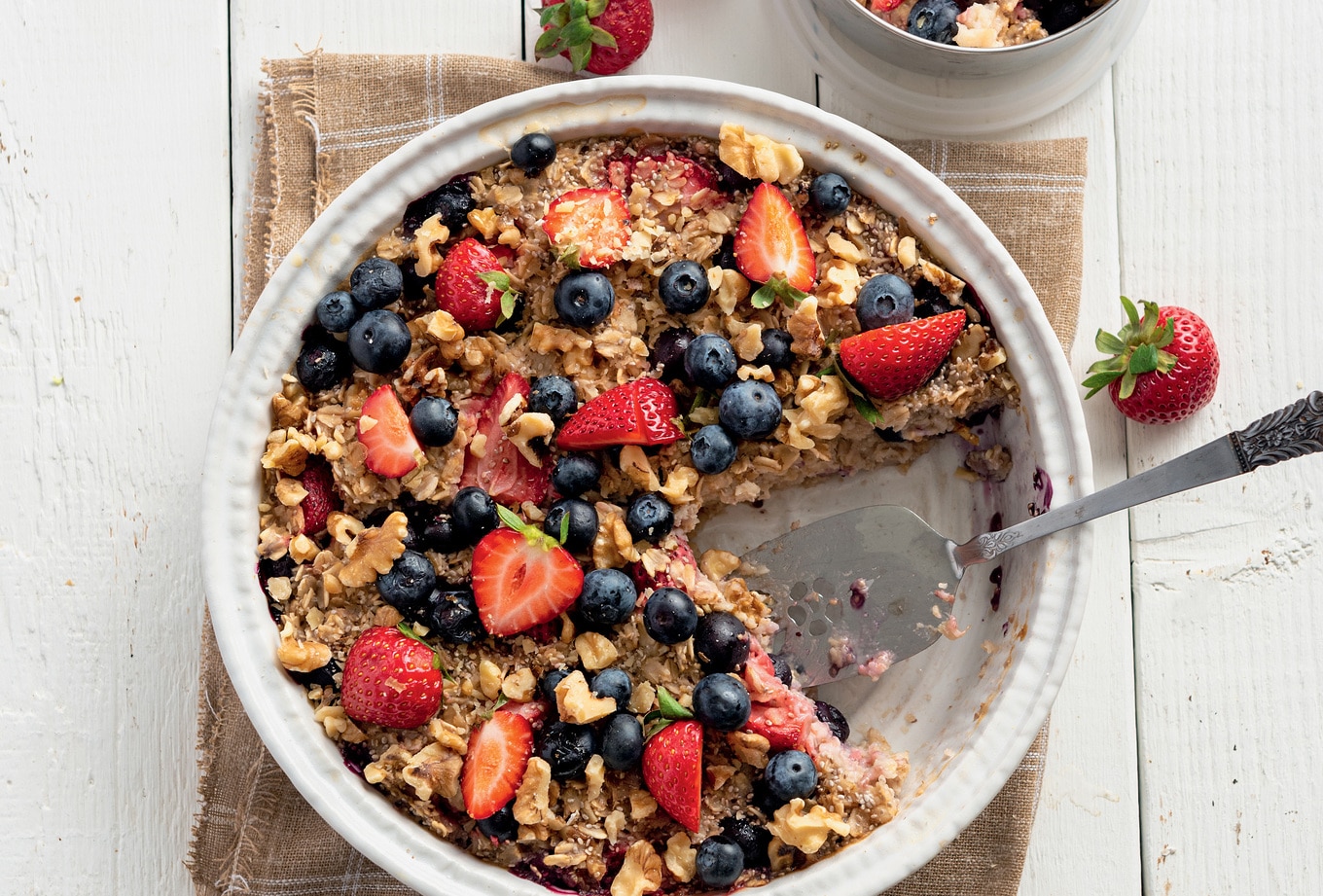 Jackie Sobon
7 Baked Berry Oatmeal
Liven up your mornings, and your regular bowl of oatmeal, by throwing your favorite mixed berries into the mix. It adds flavor, color, and extra nutritional value, too.
Get the recipe
For more on vegan ingredients, read: