When it comes to vegan cooking and baking, flaxseeds are a multi-talented ingredient. They can be used to make milk (find out more about that here), they're a great egg alternative, and they can also replace fat, too, because of their high oil content. And as an added bonus, they're incredibly nutritious. Just one serving of flaxseed is packed with essential nutrients, like protein, omega-3, and fiber. Here's more about exactly what flaxseeds are, what they do to the body, and how to cook with them. And we've also included some delicious vegan recipe inspiration, of course.
What are flaxseeds?
Also known as linseeds, flaxseeds are small, brown-colored seeds that come from a plant called Linum usitatissimum. As well as protein, omega-3, and fiber, they're a source of thiamine, copper, magnesium, manganese, zinc, vitamin B6, and more.
They have been consumed around the world for centuries, and can even be traced back to the ancient Egyptians (who also used the seeds to wrap mummies!).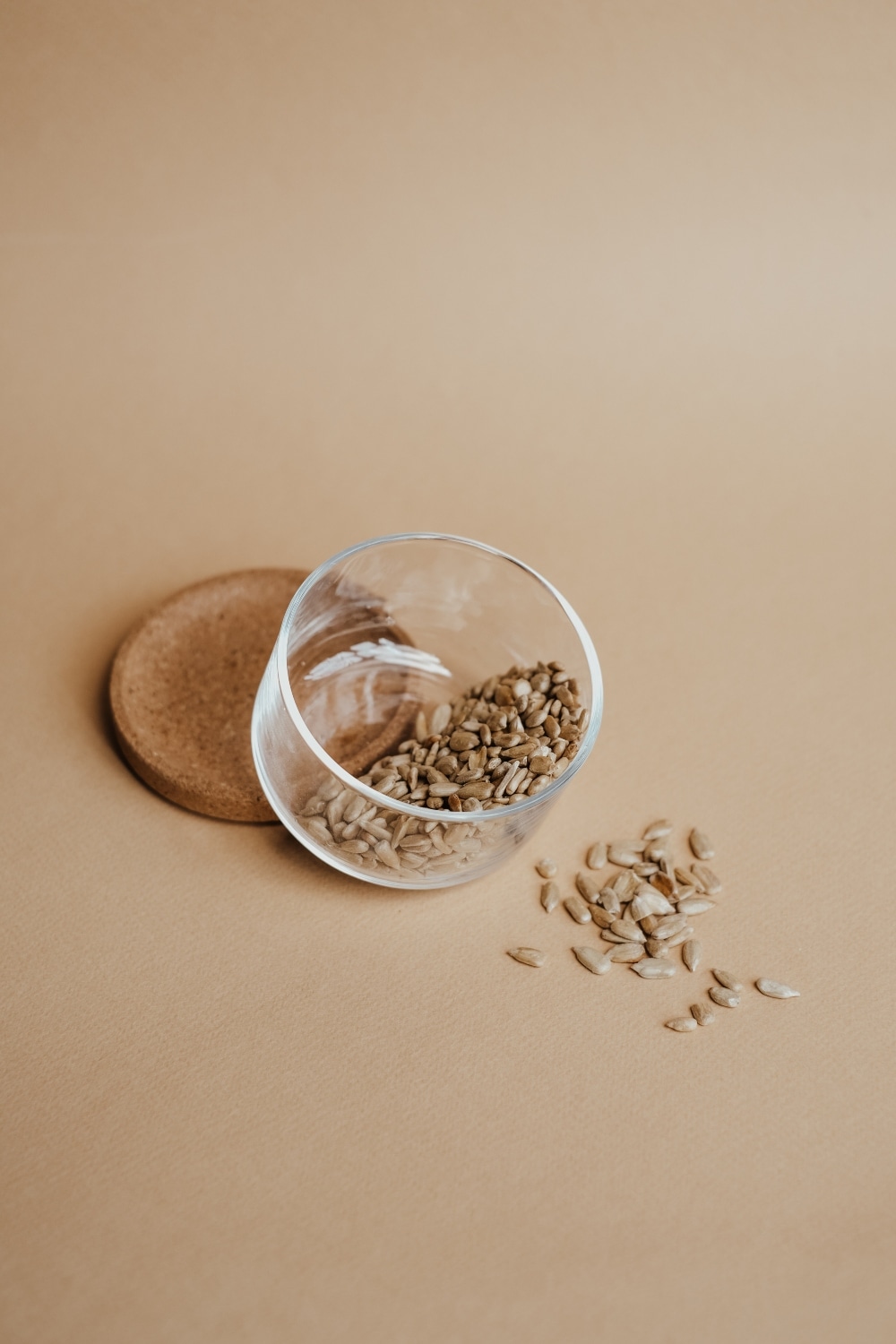 Pexels
What does flaxseed do to your body?
Adding more flaxseeds to your diet may help your body in many ways. Because they're high in omega-3 fatty acids, they can help to support heart health, and may even reduce inflammation.
Some studies have also suggested that because flaxseeds are high in a plant compound called lignan, they may also help to reduce the risk of certain cancers. Although it's worth pointing out that research is ongoing into this area.
Flaxseeds are also high in both soluble and insoluble fiber, which makes them particularly good for maintaining gut health. "While soluble fiber absorbs water in your intestines and slows down digestion, which may help regulate blood sugar levels and lower cholesterol, insoluble fiber adds bulk to the stool, which may prevent constipation and promote regular bowel movements," explains Rachael Ajmera, MS, RD, for Healthline.
How do you cook with flaxseed?
Once you've stocked up on flaxseeds, what's the next step? Well, it really depends on what kind of dishes you enjoy.
If you're a fan of smoothie bowls or yogurt in the morning, you can sprinkle one to two tablespoons on top, for extra nutrition but also for a tasty extra crunch, too. Alternatively, you can bake them into cookies, cakes, or muffins, or add them to waffles and pancakes. Flaxseeds are also a great way to add extra texture to dishes like salads, for example. And they also add another element of flavor, thanks to their nutty taste.
But one important note: when cooking with flaxseeds, it's important to grind them first to ensure they can be fully digested by the body. You can buy them pre-ground, or you can do this at home, using a coffee grinder or food processor.
For more inspiration on how to cook with flaxseeds and get the best of their nutritional benefits, check out the recipes below.
Vegan recipes with flaxseed
Audrey Dunham
1 Gluten-Free Golden Waffles
Use three teaspoons of ground flaxseed, instant oats, and apple cider vinegar to make these delicious, gluten-free breakfast waffles. For serving, combine maple syrup and ground cinnamon together for a flavorful cinnamon syrup, and don't forget the fresh berries, too.
Learn more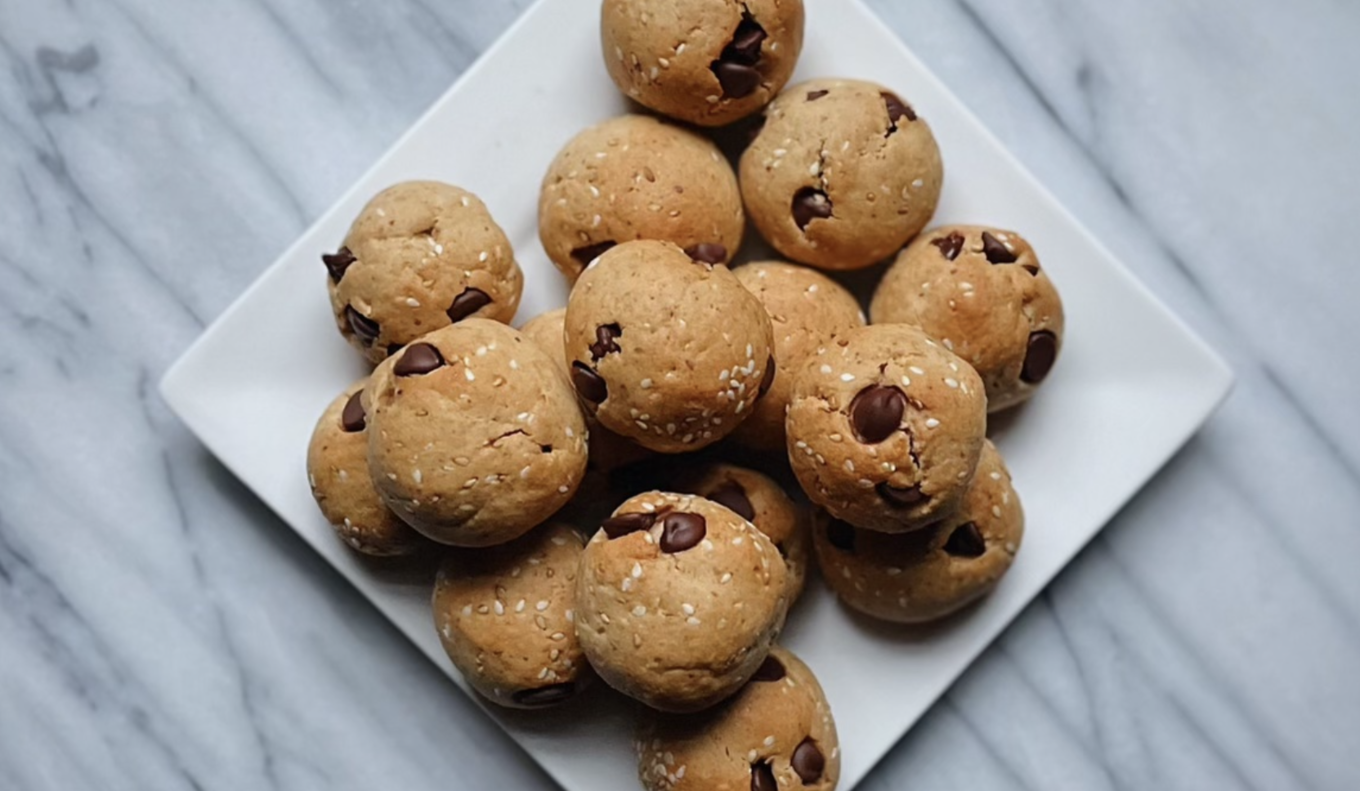 2 Sweet Sesame Cookies
Two types of seeds are key to making these tasty cookies: flax and sesame. While you can keep the sesame seeds whole, the flaxseed should be in meal form. A little agave syrup is responsible for adding that essential sweet flavor to these addictive cookies.
Learn more
The Experiment
3 Sweet Potato Pancakes
Think you need milk, butter, and eggs to make pancakes? Think again. These vegan pancakes are just as delicious as those made with the conventional recipe, only instead of animal products, they're made with nutritious, plant-based ingredients, like oat flour, sweet potato purée, and flax eggs. The latter consists of a flaxseed meal dissolved in water.
Learn more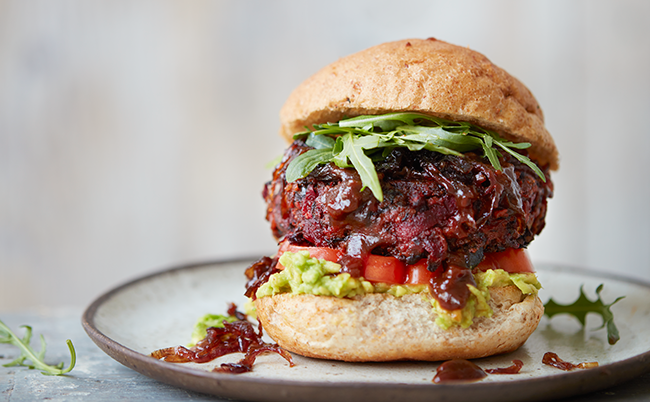 The New Nourishing
4 Beefy Vegan Beet Burger
Flaxseed isn't reserved exclusively for sweet recipes. It's also a vital part of this beefy plant-based burger recipe, which also consists of black beans, oats, beans, onions, garlic, and more vegan ingredients. It's delicious, nutritious, and totally meat-free. What are you waiting for? Fire up the grill!
Learn more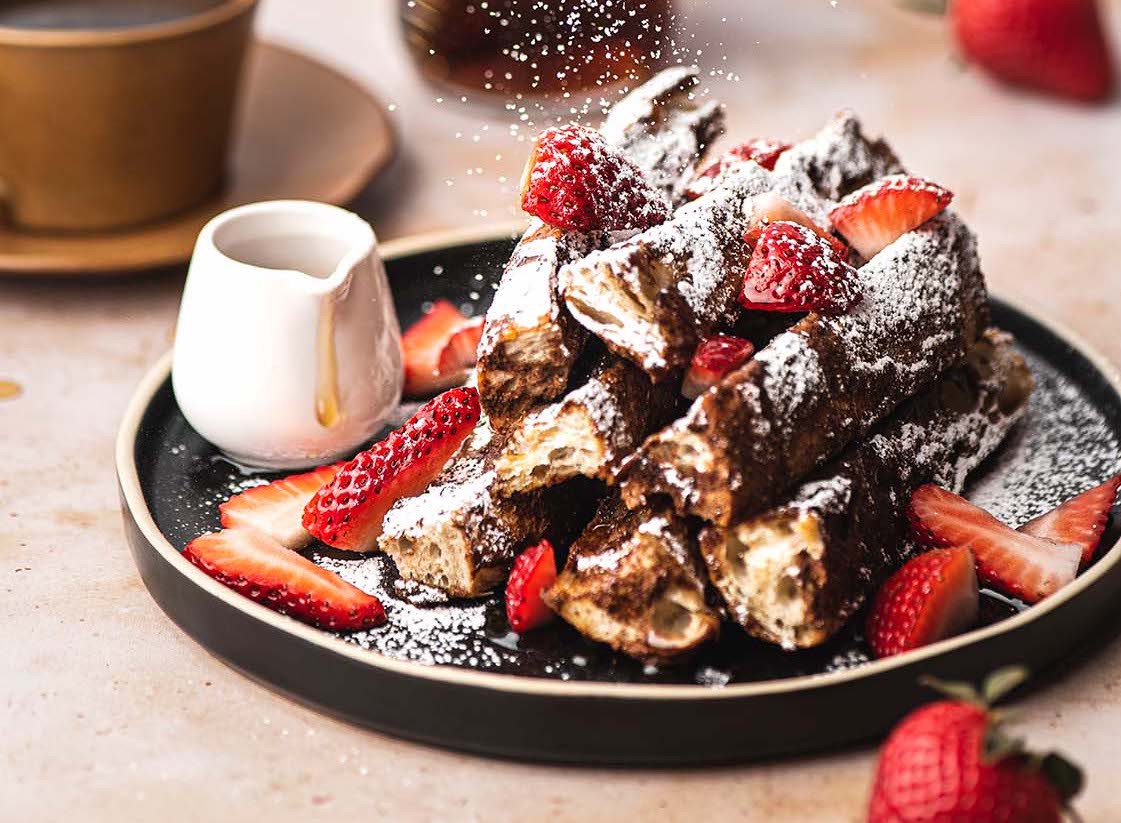 Dustin Harder
5 Baked French Toast Sticks
This is a great brunch recipe to bookmark for those lazy Sunday mornings when all you want to do is indulge in some delicious food and relax on the couch. Featuring flax seed, water, and unsweetened applesauce, it's super easy and quick to make. And incredibly tasty, we hasten to add.
Learn more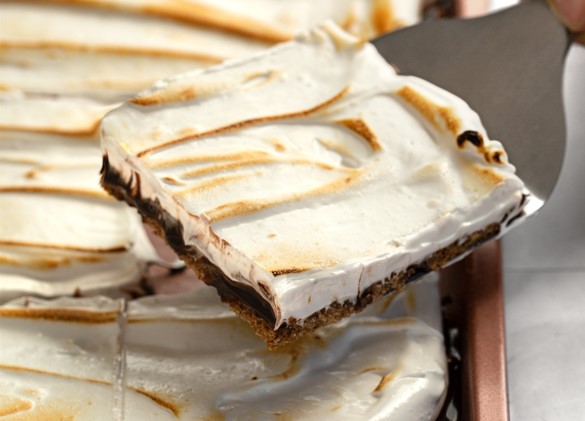 6 Indoor S'mores Bars
When you think of s'mores, you probably think of summer nights around the campfire. But you don't need to be outside to enjoy these s'mores bars, which feature a flaxseed graham cracker crust and an aquafaba marshmallow topping, and you don't need warm weather or a campfire, either. Just an oven, a little bit of spare time, and a few plant-based ingredients.
Learn more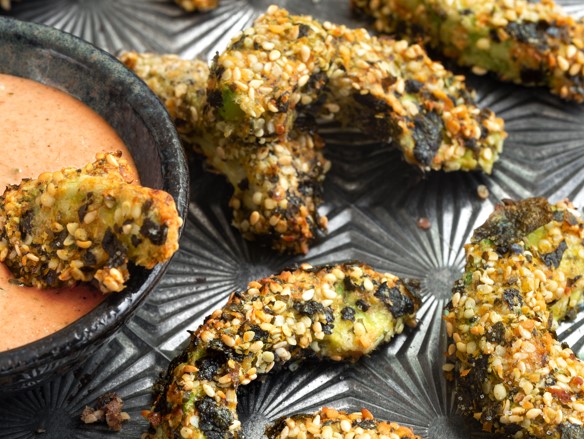 Hannah Kaminsky
7 Furikake Baked Avocado Fries
Embrace the taste of Japanese cuisine with these baked avocado fries which are coated in tasty, crispy, salty furikake seasoning. The latter involves hemp and sesame seeds, while flaxseeds are used in the avocado coating. When it comes to serving time, don't forget to add a little spicy aioli on the side. Perfection.
Learn more
For more on vegan ingredients, read:
Here at VegNews, we live and breathe the vegan lifestyle, and only recommend products we feel make our lives amazing. Occasionally, articles may include shopping links where we might earn a small commission. In no way does this effect the editorial integrity of VegNews.