"There's no mistaking that our country remains in a nutrition-related health crisis," Michelle Obama, former First Lady of the United States, said. And she's not wrong. According to a recent report from the Centers for Disease Control and Prevention, nearly half of kids aged one to five don't eat a daily vegetable.
During her time in the White House, Obama focused much of her time on trying to get Americans exercising with her campaign Let's Move!. And now, she's focused on helping kids get their daily nutrition, with a new brand called Plezi Nutrition.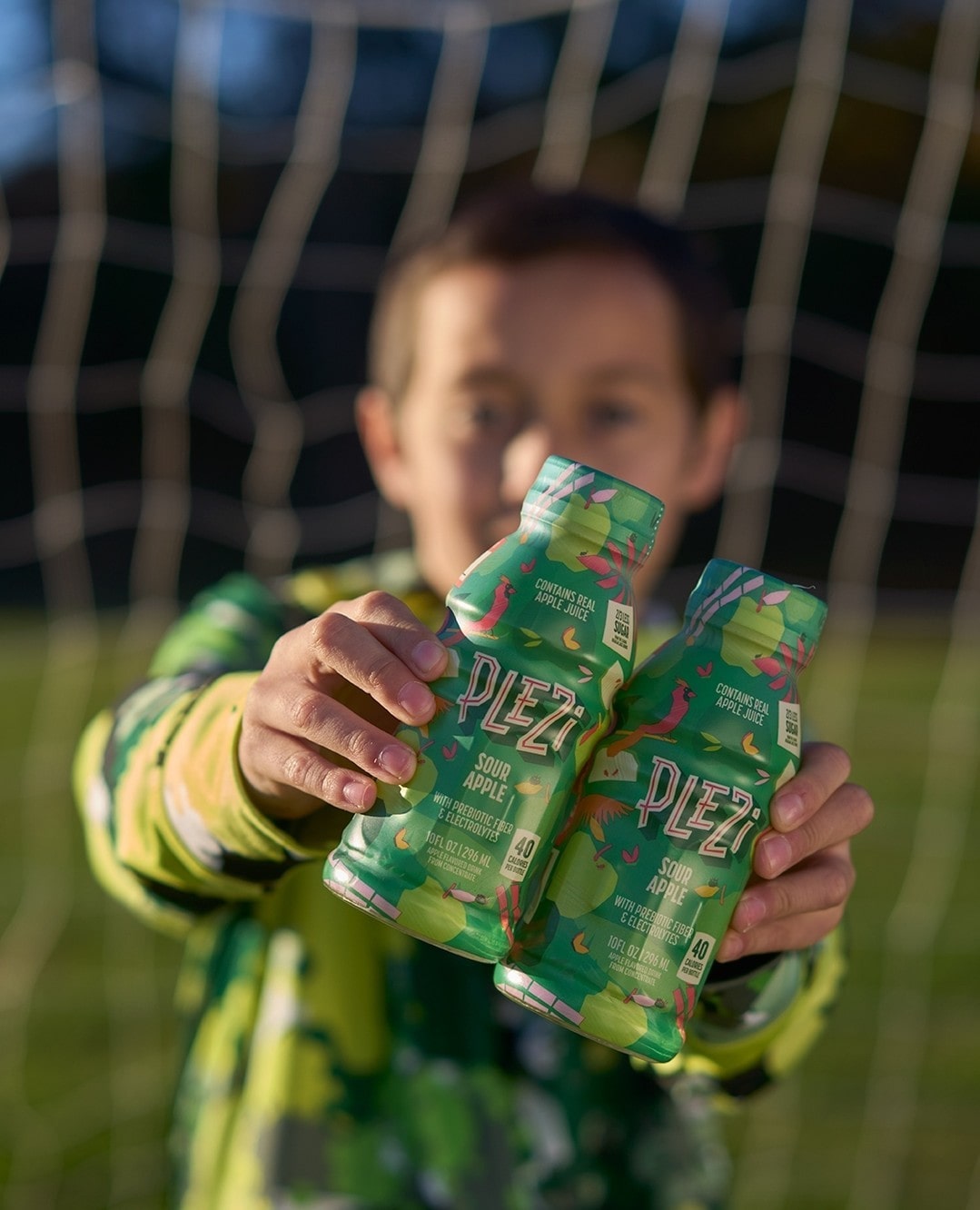 Plezi/Instagram
"Studies are showing that kids aren't getting enough nutrients, like fiber and potassium, and they're consuming far too much added sugar," Obama said in a statement. That's why the first product from Plezi, which Obama co-founded, is a flavored (real) fruit juice, with 2 grams of fiber per serving (and, of course, no added sugar). Right now, it's available in Walmart, Target, and Sprouts, and comes in four different flavors: Tropical Punch, Orange Smash, Sour Apple, and Blueberry Blast.
"We're hoping not just to provide healthier and delicious drinks and snacks for kids, but to jumpstart a race to the top that will transform the entire food industry," Obama continued. "Because, let's face it, even after everything we accomplished during the White House years, it is still simply too hard for kids to grow up healthy."
An unhealthy food system
The reason many kids (and adults) aren't getting enough nutrients in their diet is largely to do with the way the food industry operates. According to one study, conducted by the Access to Nutrition Initiative (ATNI) in 2022, the 11 largest food companies in the US (we're talking Coca-Cola, General Mills, Kraft Heinz, Nestlé, Unilever, and so on), have not made any progress towards making their food and drinks healthier.
"Despite the introduction of healthier varieties in some product categories by some companies, the combined product portfolios of all 11 companies—representing a sales value of around $170 billion in 2021 and accounting for approximately 30 percent of all US food and beverage sales—have not become healthier," the ATNI, which is funded by bodies like the World Health Organization and the Bill & Melinda Gates Foundation, notes.
Most sugary products produced by the above companies are loved by kids and can make it difficult for parents and caregivers to persuade children to have healthy options. This is why Plezi is designed specifically to taste good and look bright and colorful, just without the added sugar. "If it doesn't taste good, kids won't go for it," Obama says.
Why fiber (and good nutrition overall) is important for kids
One of the key purposes of Plezi is to help kids consume more fiber, which helps with digestion and fullness. "Fiber is an important nutrient as it helps aid digestion and keeps us feeling fuller for longer," nutritionist and plant-based recipe developer Rachel Lessenden told VegNews. "This is especially important for kids during long school days or extracurricular activities when snacking isn't always available."
She adds that consuming enough fiber also helps with blood sugar control, which can help to sustain energy levels. And Jessica Garay, PhD, RDN, adds that fiber can also help prevent constipation, which can be common in children who eat significant amounts of fast food or processed food. "The good news is that there are a lot of kid-friendly foods that are high in fiber," Garay says. Aside from Plezi, parents can also try introducing carrot sticks, fresh berries, and dried fruits into their lunchboxes, for example.
Garay notes that water is also important for kids, and that's why Plezi lists it as a first ingredient. But you can also up their water intake through fresh fruits. "Grapes, watermelon, and cucumber are fun to snack on in the summertime," Garay says.
Foods high in fiber and water also often have a host of other vitamins and minerals, too, like vitamin C, copper, and vitamin K, all of which come with a multitude of health benefits.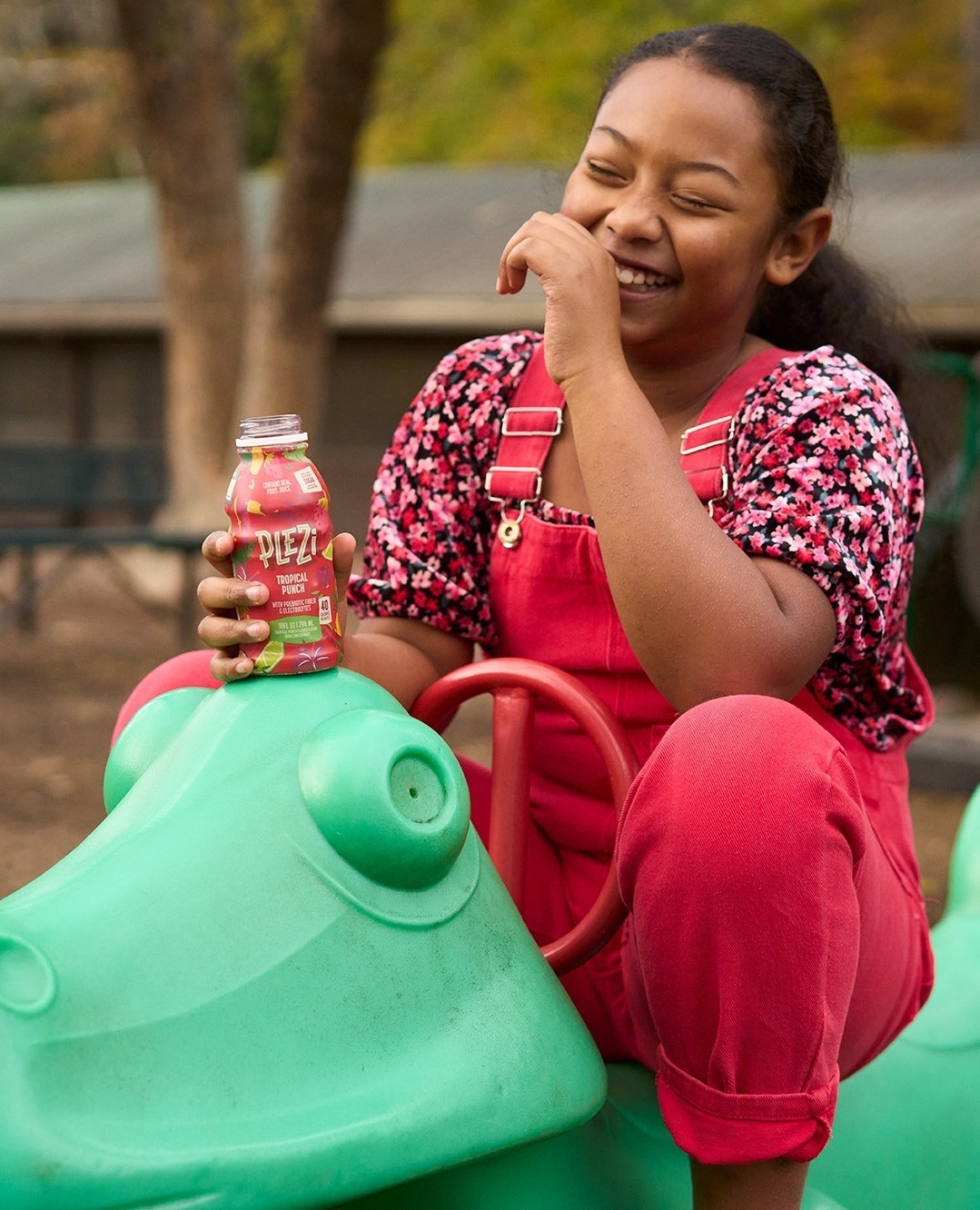 Plezi/Instagram
Systemic barriers to child nutrition
It's also important to recognize that while a diet rich in fiber and other vitamins and minerals is healthy for children, it's not always easy for parents to feed their kids fresh and nutritious foods.
In the US, there are more than 6,000 areas that are considered food deserts, which means it is difficult for people to access healthy options. In contrast, fast food in these areas is often readily available. Food deserts predominantly impact people of color. In fact, according to McKinsey & Company, one in every five Black households is located in a food desert.
This is why it's not enough for a handful of brands, like Plezi, to offer more nutritious options. As Obama noted, the food system as a whole needs to change.
"I've learned that if you want to change the game on this issue, you can't just rally support from the outside," Obama said. "You've got to find ways to change the food and beverage industry itself. So that's exactly what I'm doing. But this isn't on one drink or even one company. It's going to take all of us—business, government, advocates, doctors, parents, and folks like you—doing our part to raise a healthier generation of kids."
You can find out more about Plezi and its mission here.
For more on nutrition, read: