Award-winning musician Ed Sheeran has launched new vegan hot sauce brand Tingly Ted's in partnership with the Kraft Heinz Company.
Tingly Ted's comes in two flavors, including an "Xtra Tingly" variation, and is made using red jalapeños and capsicum chillies. Named after Ed's childhood nickname, the sauce is the newest launch in the ever-expanding hot sauce category, which is expected to grow to $5.4 billion by 2027.
"I had a year of whittling down the perfect flavors with a great mixing team, and we settled on two absolute belters: The Tingly and the Xtra Tingly," Sheeran said in a statement. "I've had them on tour with me recently to try them with all sorts of meals, and there really isn't anything they don't go with (except bananas—don't do that)."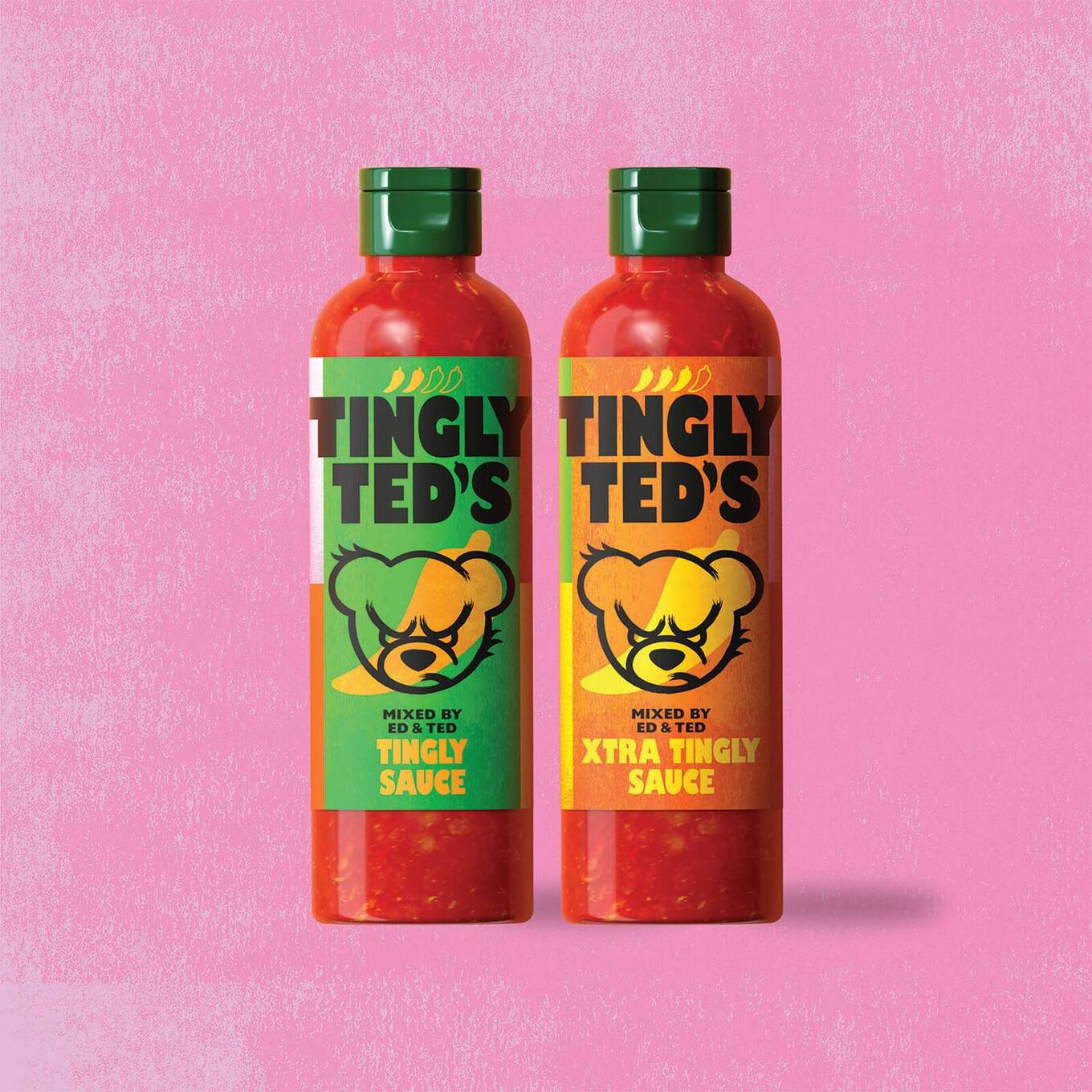 Tingly Ted's
Tingly Ted's can be pre-ordered and is expected to roll out around the world throughout 2023.
"I'm so excited to bring this product out. It's genuinely something I use every day on all three meals. I hope you love them as much as I do," Sheeran said.
Kraft Heinz says that as soon as they heard Sheeran was a sauce fanatic and wanted to make a hot sauce, the company wanted in. "We invited Ed to collaborate and moved quickly to develop a recipe that brought his vision to life," Rafael Oliveira, EVP & President, International Markets at Kraft Heinz, said in a statement.
"The rest is history, and here we are with a delicious addition to our Taste Elevation platform, which is all about enhancing food with great flavor," he said. "We can't wait for people to try it."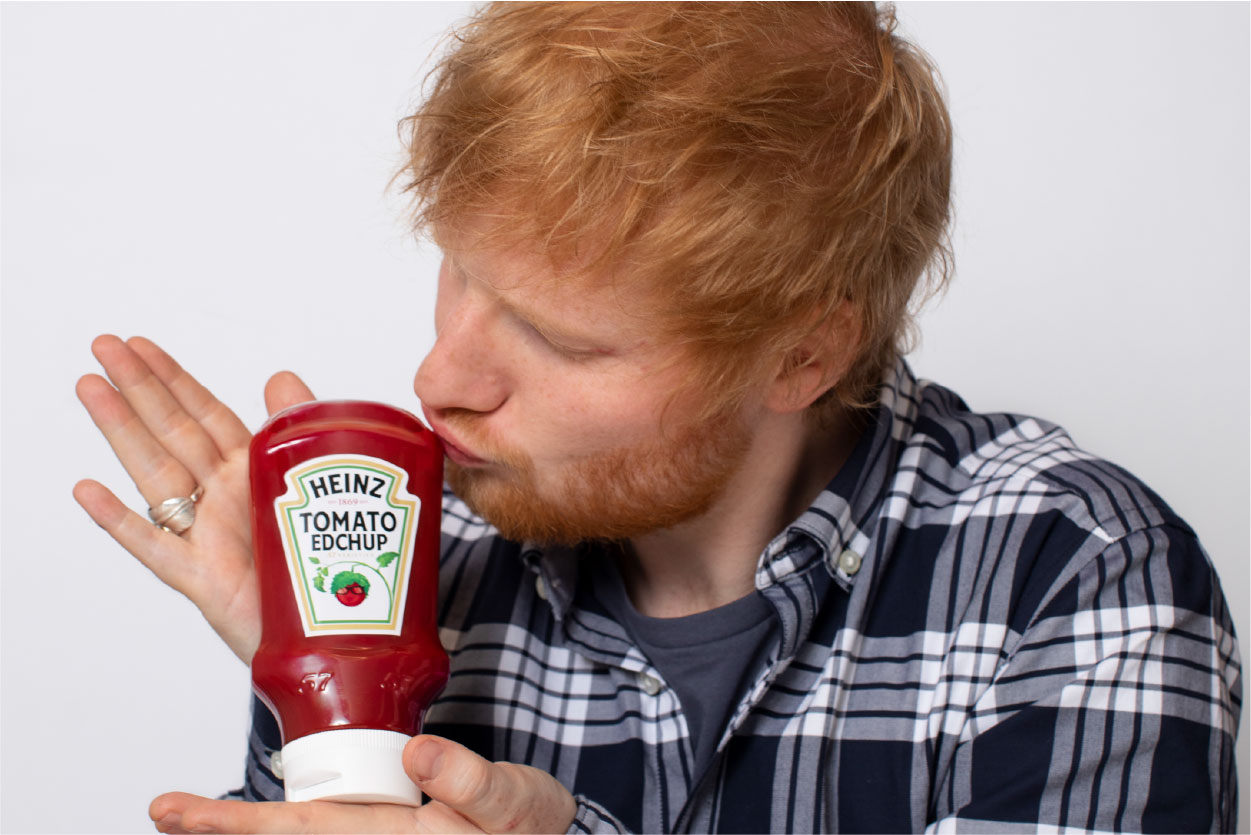 Kraft Heinz
In 2019, Kraft Heinz collaborated with Sheeran for a custom ketchup to celebrate the company's 150th birthday. That year, the team developed and launched Heinz Tomato "Edchup," complete with a special Ed-inspired tomato emoji on every bottle.
Apparently, Sheeran is such a fan of the original Heinz Tomato Ketchup that he has the brand's label tattooed on his arm.
"I love sauces, that's no secret," Sheeran said. "But the older I've got, the more I love and need spice with every single meal."
Which Kraft Heinz products are vegan?
In addition to the new Tingly Ted's hot sauce, Kraft Heinz has moved into the vegan category with other products. Last year, the company entered a joint venture with food tech company NotCo to create new vegan products, starting with a dairy-free version of classic Kraft singles American cheese slices. Called Not Cheese, the new vegan cheese slices will be available in three flavors (American, provolone, and cheddar) and are made with water, coconut oil, modified corn starch, and chickpea protein as main ingredients. They are expected to roll out to retailers nationwide this year.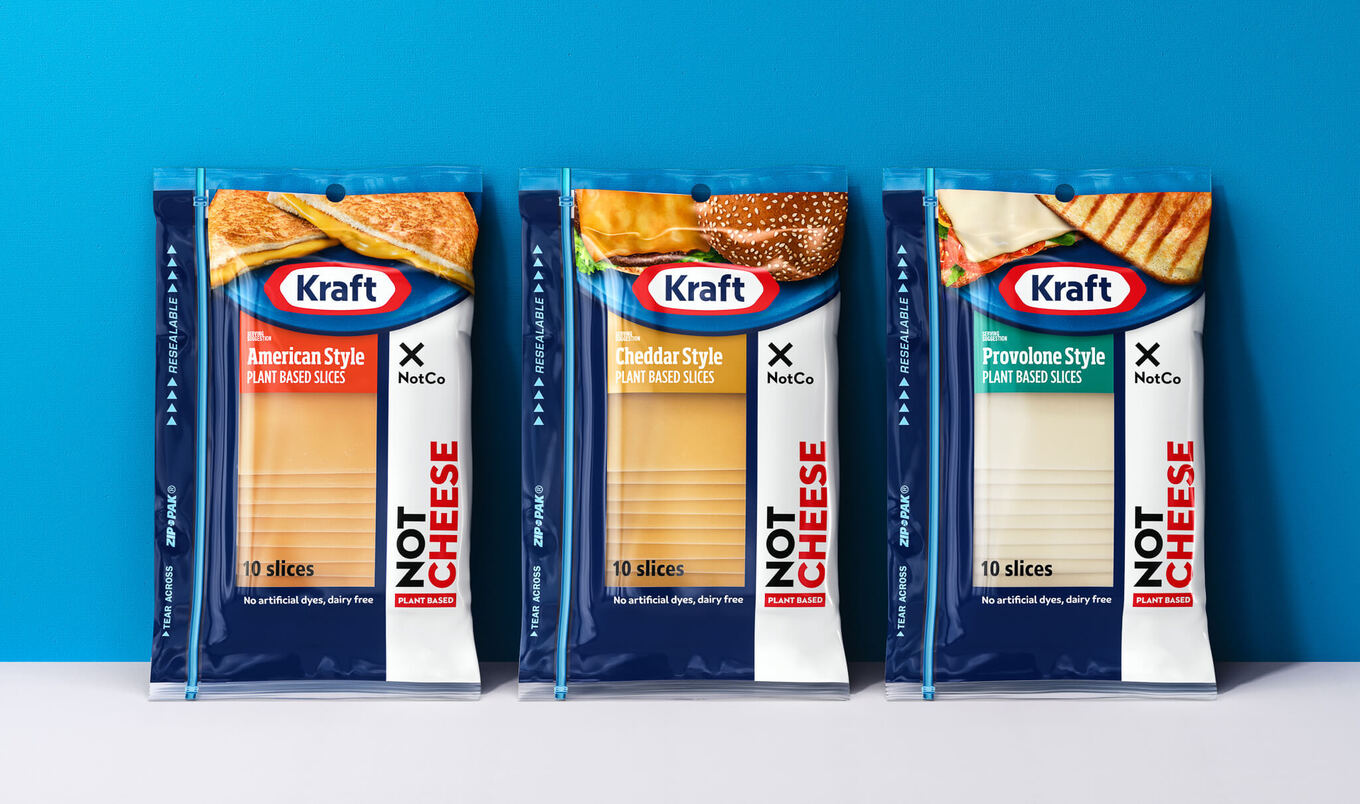 Kraft Heinz
Under the joint venture, Kraft Heinz will meld its extensive industry knowledge, connections, and iconic brand portfolio with NotCo's technologies, namely its artificial intelligence-powered discovery platform that develops plant-based alternatives that mimic animal products on a molecular level.
In addition to the vegan cheese, the joint venture with NotCo will result in the launch of a vegan mayonnaise this year, with additional products in the works. "The joint venture with NotCo is a critical step in the transformation of our product portfolio and a tremendous addition to our brand design-to-value capabilities," Miguel Patricio, CEO of Kraft Heinz, previously said in a statement.
"It helps deliver on our vision to offer more clean, green, and delicious products for consumers," Patricio said
In recent years, Kraft Heinz has been releasing plant-based versions of its iconic products internationally, too. In the United Kingdom, the company brought back its Christmas Dinner in December which is a big can of soup filled with all the trimmings. This offering sold out quickly last year but Heinz brought it back for 2022 and this time there was a vegan version that was clearly labeled Vegan Christmas Dinner.
In Australia, Kraft Heinz launched a vegan version of its classic Kraft Mac & Cheese. The company developed the new product as a "contemporary" take on the classic boxed meal that is both gluten-free and vegan-certified with pasta made from rice flour and a dairy-free sauce.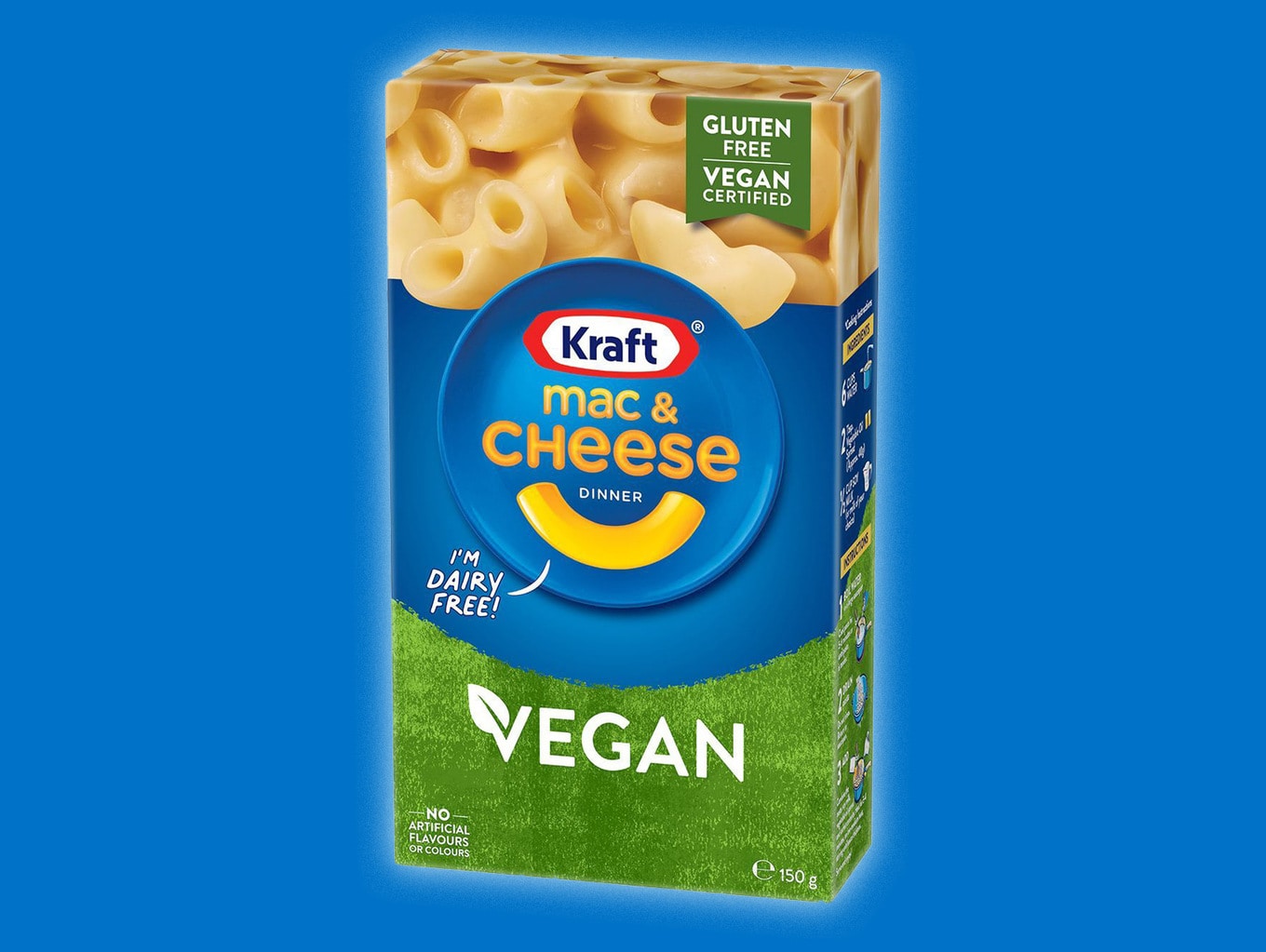 Kraft Heinz
The company has also recently released a vegan version of its best-selling Philadelphia cream cheese. Made from an oat and almond base, the new vegan Philadelphia cream cheese is currently available at major supermarket chain Tesco in the United Kingdom.
Stateside, the vegan Philadelphia cream cheese is currently available in test markets in the Southeast with a national rollout expected later this year.
For the latest vegan news, read: