Ava DuVernay has made history once more. The renowned film director's latest feature Origin recently premiered at the Venice Film Festival, marking the first time that a Black American woman has ever competed at the event in its 91-year history. And she did it with a nine-minute standing ovation.
DuVernay—who is also known for movies like Selma and A Wrinkle in Time, as well as the documentary 13th—said during a press conference that Black filmmakers are often told: "People who love films in other parts of the world don't care about our stories and don't care about our films."
"And this year, something happened that hadn't happened in eight decades before an African American woman in competition. So now that's a door open that I trust and hope the festival will keep open," she added.
Origin is a "powerful biographical drama," notes The Hollywood Reporter. It was inspired by Isabel Wilkerson, a Pulitzer Prize Winner, who wrote the book Caste: The Origin of Our Discontents. It's the latest in a line of hard-hitting works from DuVernay. 13th examined racial inequality in the US prison system, while Selma was based on 1965's Civil Rights marches.
DuVernay is more than a filmmaker; she is an artist and an influential activist, there's no doubt. And she has also lent her voice to the vegan movement.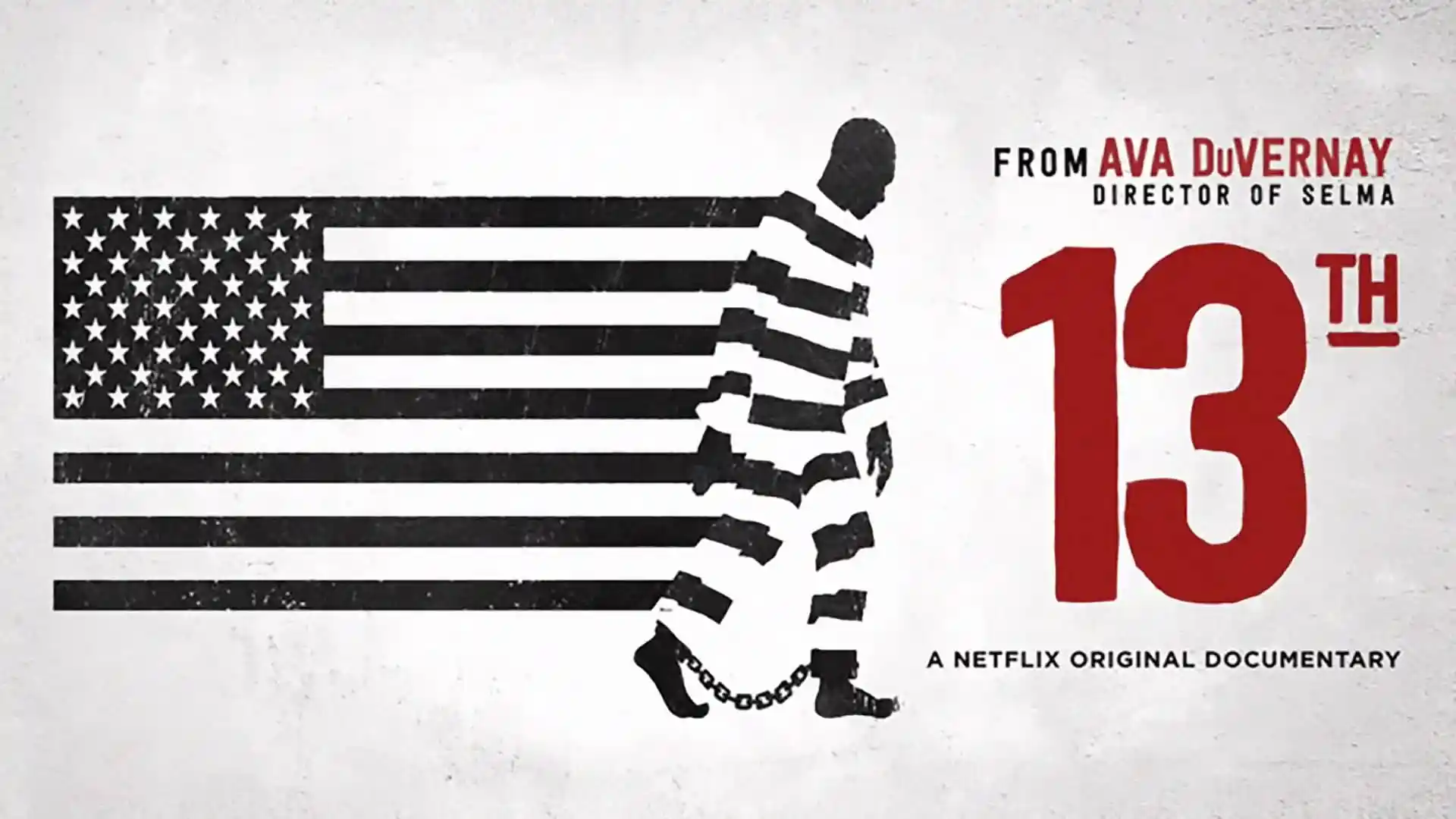 Is Ava DuVernay vegan?
DuVernay doesn't often speak out about her food choices, but in 2017 she gave a clue that she follows a plant-forward lifestyle when she shared The New York Times article "Black Vegans Step Out, for Their Health and Other Causes" on X, otherwise known as Twitter.
The article took an in-depth look at the Black vegan movement, concluding that "vegan cooking and eating are having a renaissance among Black Americans, driven in part by movements like Black Lives Matter, documentaries like 'What the Health,' and a growing cadre of people who connect personal health, animal welfare, and social justice with the fight for racial equality."
In the US (and all over the world), food is a social justice issue. Research suggests that one in every five Black households in the US is situated in a "food desert," or, to use a term that many activists say is more accurate, are subjected to "food apartheid." This means that their access to fresh healthy fruits and vegetables is limited, but processed options and meat-heavy fast food chains are in abundance.
"Like many food trends that seem new, Black veganism has historical roots. For a lot of Black people, it's also about social justice and food access. The food we've been eating has been killing us," DuVernay wrote alongside The New York Times article.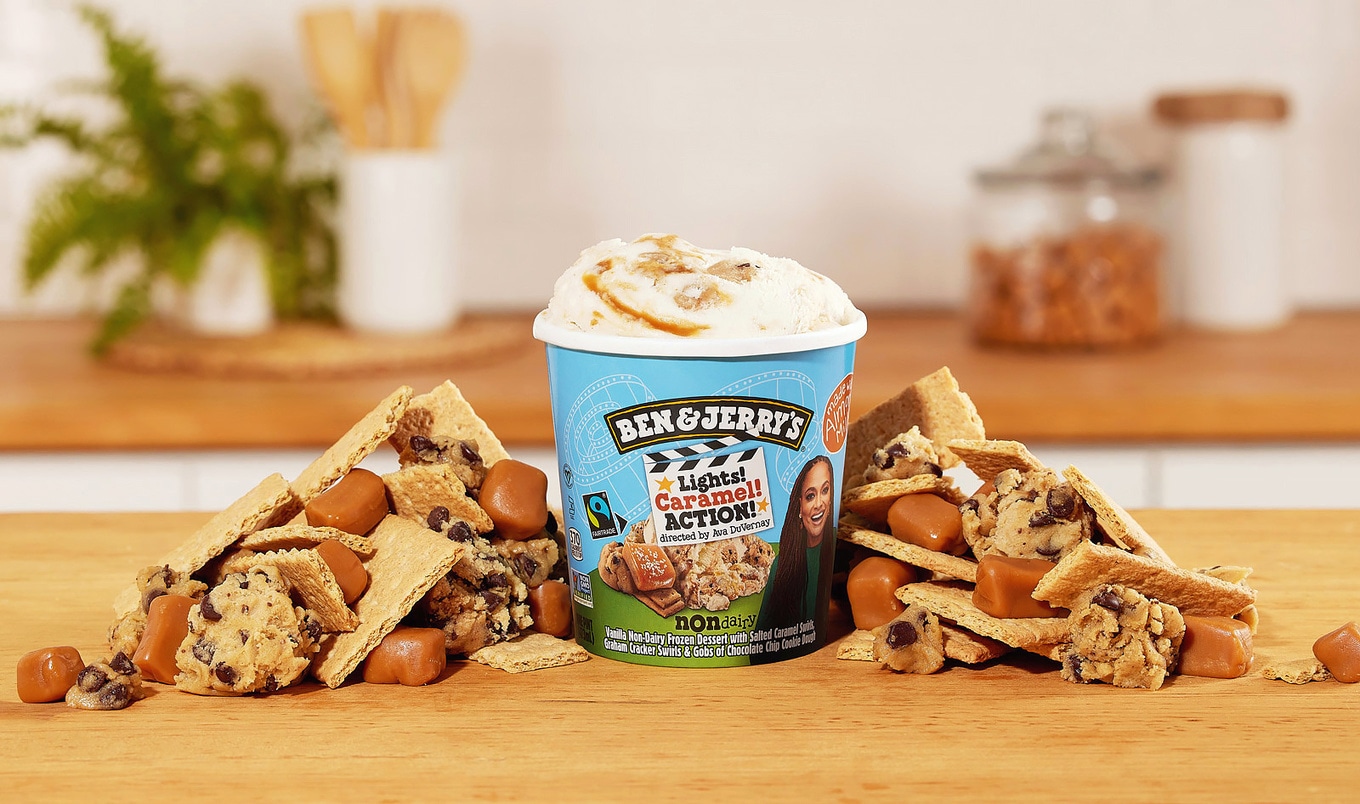 Ben & Jerry's
The following year, in 2018, DuVernay was named as one of PETA's "most beautiful" vegans, alongside actor Benedict Cumberbatch. "Ava DuVernay and Benedict Cumberbatch are saving animals not only by going vegan but also by sharing their commitment with the world," PETA's senior vice president Lisa Lange said at the time. "The vegan powerhouses behind Selma and Doctor Strange, respectfully, beautifully show what it means to be a compassionate star in 2018."
In 2022, DuVernay once again made history, after she partnered with Ben & Jerry's to release a vegan ice cream flavor. The move made her the first Black woman to have her own flavor with the popular Vermont-based brand. Called Lights! Caramel! Action!, the ice cream features an almond milk base, and a percentage of the proceeds are donated to ARRAY Alliance, DuVernay's own nonprofit, which "works to advance social justice through art."
"Ice cream is a simple joy of life," DuVernay said at the time. "A comfort food that I've turned to on many days—making sunny ones brighter and dark ones sweeter."
"Partnering with Ben & Jerry's, a company that I've long admired for their commitment to social justice, has been a thrill ride," she continued. "I had the opportunity to work with food scientists to create a flavor with all the ingredients that I personally love for a cause close to my heart."
Where to watch 'Origin'
If you fancy munching on DuVernay's vegan ice cream while watching her latest work, Origin is set for release soon. That said, we don't have the current release date. We do know, however, that it will not be released on Netflix. Instead, it is set to be distributed by the film studio Neon and will likely be available to watch globally by late 2023, according to reports.
For more on films and entertainment, read: