After two decades of acting in primetime television, blockbuster movies, and independent projects, Kate Mara has been honored with eight nominations and two award wins for her work on screen. This month, Mara is recognized for the work she does off-camera—advocating for animals. Historically, the actress has shied away from praise of this kind—she's been incredibly humble about her philanthropic efforts, presenting a strong front for animals while dodging the spotlight herself. On January 26, she will finally accept some recognition for the seminal work she's done, as the Animal Legal Defense Fund has selected Mara as one of the prestigious honorees at its Justice for Animals Fundraiser.
While we loved watching her in House of Cards and feel compelled to watch any film she's in (The Martian, 127 Hours, The Fantastic Four … just to name a few of her many credits), we're even more intrigued by her passion to help animals and support the organizations doing this necessary and unrelenting work. We chatted over Zoom to learn more about her commendable advocacy and glimpse into her purpose-driven life.
The family legacy
Mara has carved out her own legacy in acting and activism, but she grew up in a family with a long-established legacy of their own in American football. Both of her grandfathers were executives in professional sports—her great-grandfather on her father's side founded the New York Giants, and her great-grandfather on her mother's side owned the Pittsburgh Steelers. The involvement in sports trickled down to her father, who serves as an executive for the Giants. Through their combined family wealth, the Rooney/Mara clan has taken on numerous charitable efforts, though like Kate, both parents have been extremely quiet in their involvement.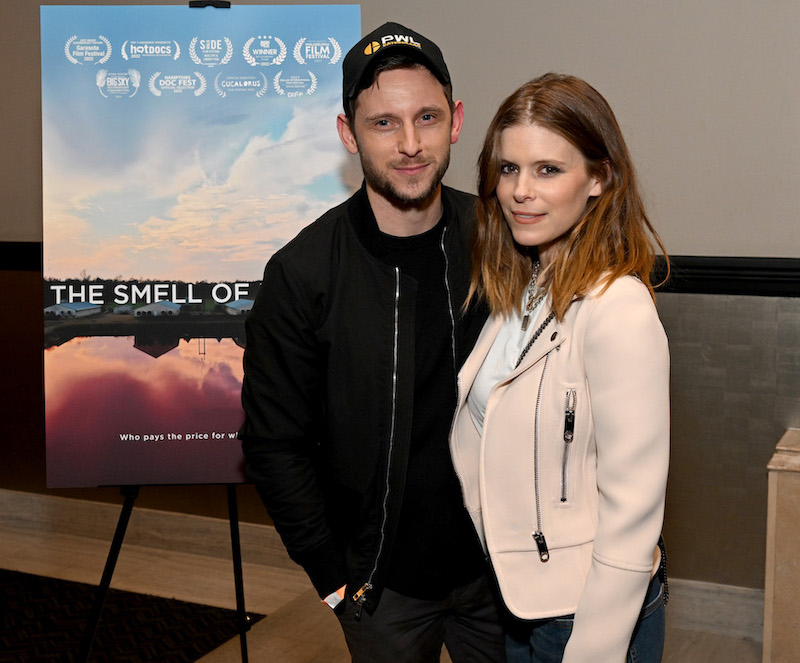 Michael Kovac/Getty Images
"They're really part of the community," Pittsburgh resident Richard Smith told Pittsburgh news station WTAE-TV following the death of Mara's maternal grandfather, Dan Rooney. "They're not sitting up in some high crystal tower, they're really one of us." In addition to working with the Steelers since 1955 (work that earned him induction into the Pro Football Hall of Fame), Rooney supported his community by working with The United Way, granting 10 Steelers Make a Wish wishes, and serving as the founding chairman of The Mentoring Partnership of Southwestern Pennsylvania, a local nonprofit that paired youth with mentors to set them up for success and lead by positive example.
On going vegan
Mara grew up in Bedford, NY, and like many, she developed a deep love for animals but was blindsided by the food industry.
"I didn't know any vegetarians or vegans. I wasn't aware of what was on my plate," Mara recalled.
The reality of animal agriculture hit her in her late teens when she witnessed firsthand some of the cruelty inherent in raising animals for food. During a drive from Pittsburgh to New York, she observed several trucks carting chickens down the highway, likely to their slaughter.
"I could see how horrific it seemed as an animal to live that life just because we [humans] feel like feeding ourselves in a certain way," Mara said. "I was disgusted and saddened by it and thought shame on me for not knowing of that or being aware of it sooner."
The budding actress adopted a vegetarian diet after that encounter, but it would be a few more years until she went vegan, for a different reason entirely.
A vegan friend of Mara's suggested she read The Beauty Detox by holistic wellness practitioner Kimberly Snyder in 2013, and it was the health argument that clicked. "So many people decide to go vegan when they have a crisis. When I read this book I realized, 'Why wait for something terrible to happen to change your lifestyle?'" she explained.
She had her younger sister, Rooney, to lean on. An established actress and advocate in her own right, Rooney had adopted a vegan lifestyle about two years earlier after a disturbing animal abuse video sent her down the YouTube rabbit hole of how atrocious animal agriculture really is.
From vegan to advocate
It's one thing to adopt a vegan lifestyle but another step entirely to lend a voice to countless animals, particularly for those in the spotlight. For Mara, though, the decision to become an advocate was easy, natural even.
"Sometimes being a voice for others is easier than being a voice for yourself. Even as a child, when I was shy, I felt more empowered when I was sticking up for someone else," Mara said.
Her first point of animal advocacy was sparked by the shocking 2013 documentary, Blackfish, which revealed the animal abuse and tragic human accidents that had thus far been hidden by SeaWorld. She reached out to the filmmaker and offered her support.
"I wanted to be of service in whatever way I could be," she said, as she helped spread awareness about the film through her network.
Since this first act of advocacy, Mara has played a seminal role in standing up for animals, from calling to an end to the horse-drawn carriages in New York City to working on her own 2022 documentary, The Smell of Money, to bring awareness to the environmental racism behind factory farming.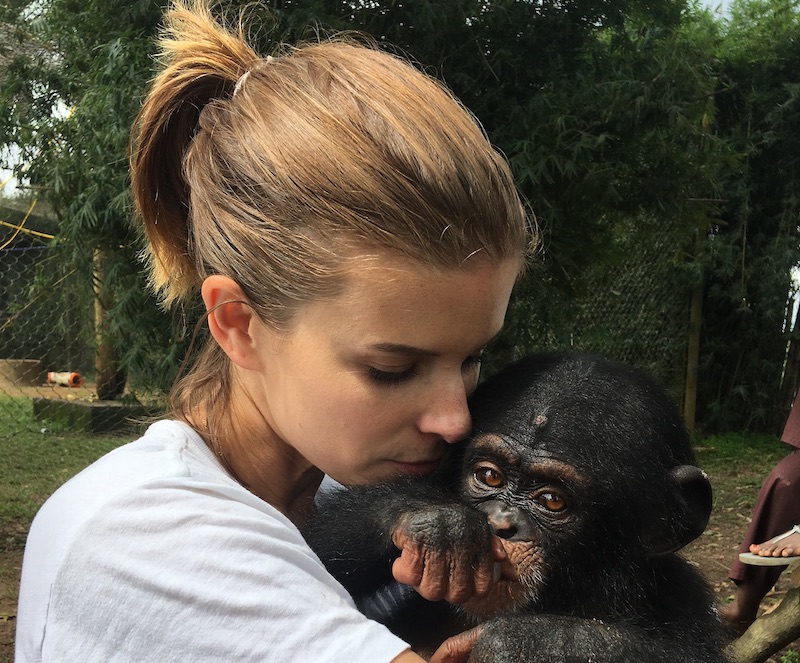 Michelle Cho
To remain up to date on issues, she keeps qualified company. "I've surrounded myself with people who do a lot for animals, and I learn from them constantly," Mara explained. When asked how she determines which projects to support, she likened the decision-making process to acting. "It's similar to acting or choosing a role. You don't know about certain films or roles until they're brought to you," she said, explaining that she often discovers new issues through her knowledgeable friends and organizations, like the Animal Legal Defense Fund.
"If you're not out there looking you wouldn't necessarily know that certain things need your voice," she said. "Social media is an amazing tool for things like this."
Mara and the Animal Legal Defense Fund
Mara's long history of animal activism is both consistent and diverse. She's written letters in support of policy change as well as traveled to Liberia to meet a group of rescue chimpanzees. However, she credits the Animal Defense Fund for doing the work to make her and other advocates' support have a greater impact.
"[The Animal Legal Defense Fund] has these top attorneys. They could have had these cushy careers but they chose to dedicate their lives to animal rights. Having the law and policies on our side when we're advocating for justice for animals makes [the work] less burdensome. To have those types of people behind you is really really important," Mara said.
Being a vegan parent
Just like the rest of us, Mara knows she doesn't have all the answers when it comes to parenting, especially when raising vegan kids. She and her husband, actor Jamie Bell, are parents to a nine-year-old son (Bell's from a previous marriage), a three-year-old daughter, and an infant son. She admitted that she's still navigating how to explain why she doesn't buy certain shoes (such as leather ones) or how they decide to buy (or not buy) specific foods, particularly to her daughter.
"How do you teach empathy to a three-year-old about an animal they don't know?" she asks. "I definitely don't have all the answers and I'm looking to a lot of friends raising their kids vegan, but it's also amazing how much empathy kids are born with."
Despite this uncertainty, being a mom has fueled her work as a defender of animals. "Being a parent gives me more passion and drive for animals, like children need our voice in so many ways as well and obviously animals really do." She'll let her children make their own food decisions for themselves when they're a bit older. "I find it empowering to choose the stories we tell them and how to make them aware [of what's on their plate]. I wasn't aware of what was put on my plate. It excites me to be able to raise my children in a way that is more honest," she said.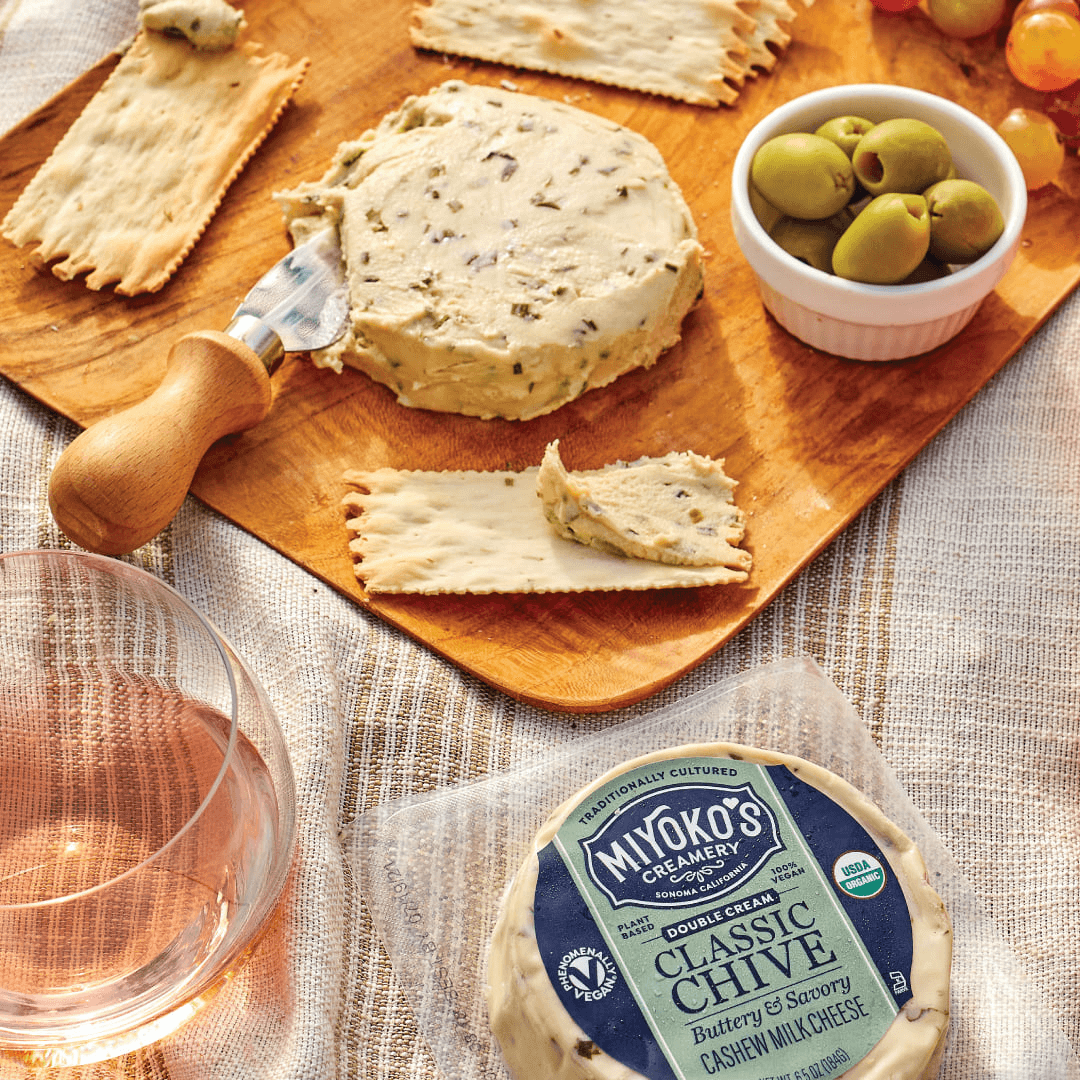 Miyoko's Creamery
Mara's go-to staples in fashion, food, and beauty
What does a compassionate Hollywood starlet love when it comes to food, fashion, and beauty brands? We asked the direct source. Like many, she claimed cheese was the hardest food to give up after going vegan. These days, she satisfies her cheese craving with Miyoko's Creamery. "Miyoko's is one of my favorite brands, but there's so many [vegan cheeses] now it's kind of incredible. Parmela's is [also] really great. Try it on a cracker," she advised.
For makeup, Mara called out Jillian Demsey's makeup line. "She takes a lot of care in how she makes her products." She also highly recommended True Botanicals as a brand she trusts. "Being a parent of a newborn, I'm so aware of what I put on my skin. You don't want [harmful] makeup to rub off on their precious, precious skin," Mara said.
Regarding fashion, she gave Jonathan Simkhai a shoutout for going leather- and fur-free. "His vegan leather is so beautiful," Mara raved. "My hope is that in the future, we don't have to say it's vegan [leather]. It just naturally is."
For more celebrity interviews, read: