This year, the global fast-food market is predicted to be worth nearly $19 billion, and by 2033 it is expected to grow to nearly $28 billion, according to a new report by market research firm Future Market Insights (FMI). This growth is likely due to increased knowledge about the benefits of a vegan diet.
In recent years, people are choosing more plant-based foods as their attitudes toward human health, animals, and the environment change. According to the report, the growing awareness of animal cruelty in the fast-food industry has encouraged consumers to transition from animal-based fast food to plant-based fast food, contributing to the rising demand and market growth of vegan fast-food options.
The report also notes that the rise in awareness of consumers' own health and well-being, as well as changes in lifestyles, are contributing factors to the market's growth.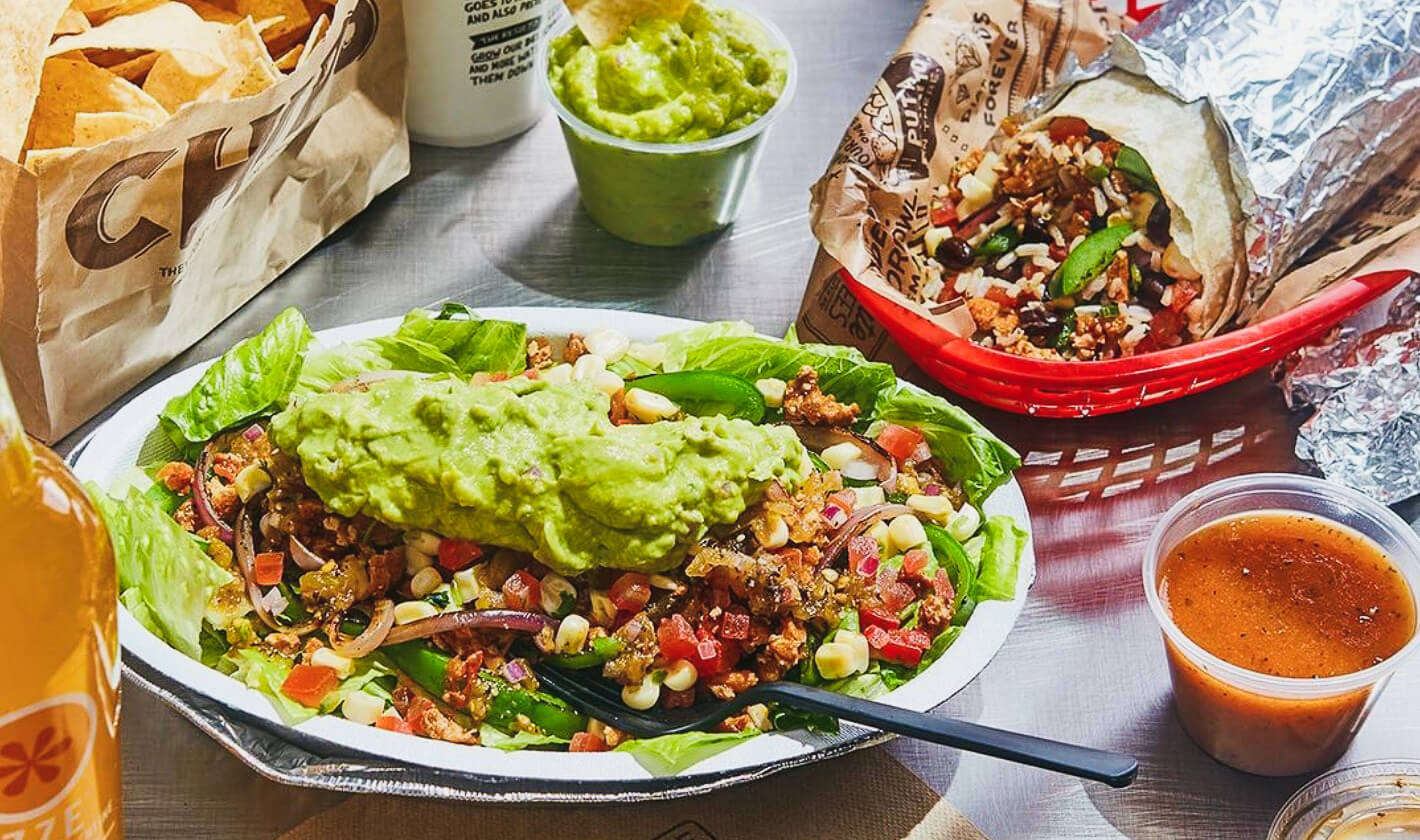 Chipotle
The countries predicted to have the most growth are the United Kingdom, United States, Germany, and Japan. Notably, the US is expected to have a 30 percent share of the vegan fast-food market, with rising disposable incomes likely supporting the expansion of the vegan fast-food business in North America over the forecast period.
The growth in China will likely be due to an increasing penetration of global companies in the region that are promoting vegan fast food.
The rise of vegan fast food
As awareness grows, fast-food chains are focusing on providing new vegan fast-food offers to attract customers' attention. Burger King, for example, has introduced plant-based burgers in 70 countries to date with an ultimate goal to offer plant-based options in its restaurants all over the world. In the UK, Burger King has also committed to transitioning its menus to become at least 50 percent plant-based by 2030 as part of its efforts to cut carbon emissions.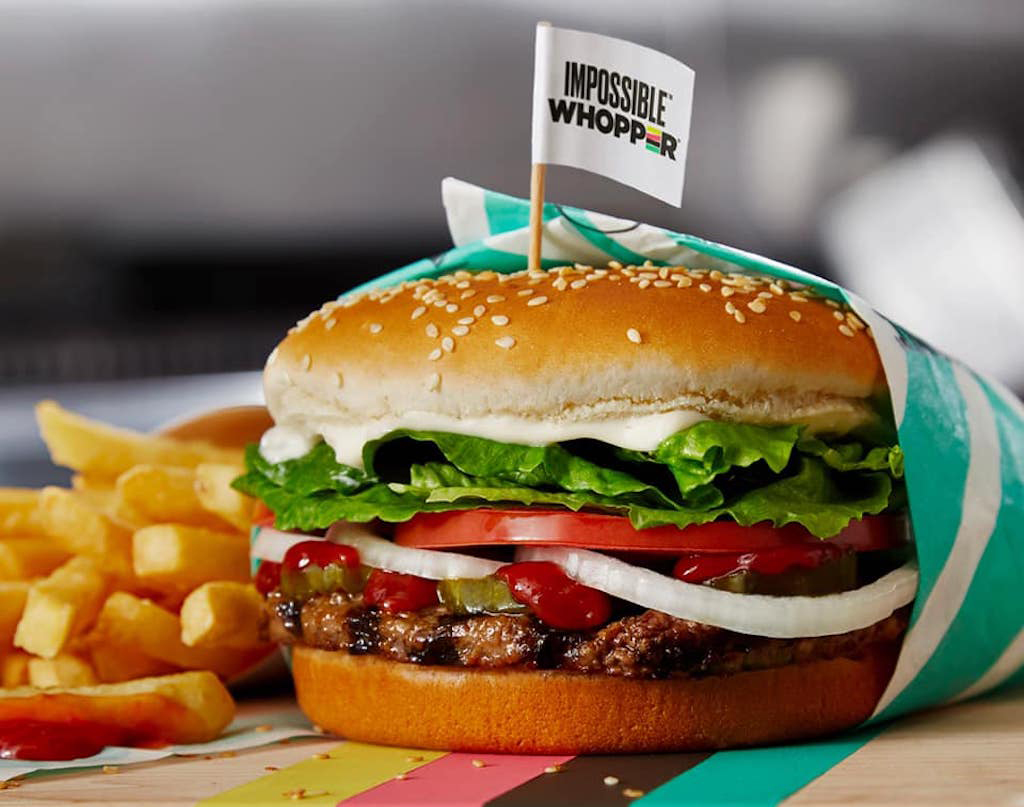 Burger King
"Burger King is expanding its plant-based menus in different countries to offer tasty alternatives for everyone who would like a substitute to animal meat without sacrificing on the unmatched BK taste," Burger King's Head of International Marketing, Sabrina Ferretti, previously told VegNews.
"Our ultimate goal is to position Burger King as the leader and go-to for the best-tasting plant-based food in the quick-service restaurant industry," Ferretti said.
However, the FMI report notes that certain constraints and limitations are expected to stifle the demand for vegan fast food. For example, fast food-related obesity is expected to stifle growth during the projected period. Nonetheless, rising demand for vegan fast food due to several health benefits such as reducing plaque and fat in arteries, as well as the untapped potential in new markets, provide exciting growth opportunities.
The evolving fast-food market
The report suggests that global players will see an increase in demand for vegan fast food, primarily from the food and beverage industries, in order to improve existing product portfolios and increase the use of vegan ingredients in processed food products and beverages, all with the goal of attracting the vegan population.
Companies are also attempting to provide personalized flavors to meet the diverse needs of food and beverage manufacturers. They are focused on providing vegan fast food that meets the needs of vegan fast-food makers, such as organic and natural food products.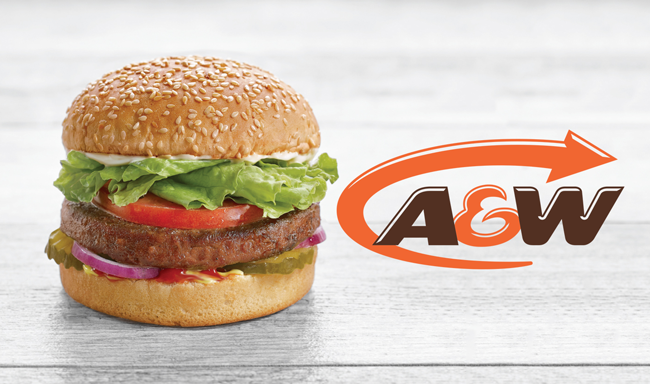 A&W/Beyond Meat
Additionally, the rise in vegan fast food is also seeing new partnerships around the world. One of the first major partnerships happened in 2018 when A&W Canada launched its first Beyond Burger build, marking Beyond Meat's biggest partnership at the time as well as its entry into the Canadian market. A&W Canada sold more than 90,000 of the vegan-friendly burgers within the first three days of adding the Beyond Burger to the menu.
In 2019, Burger King caught onto the plant-based trend and added the plant-based Impossible Burger to its menu. Vegan fast-food offerings have now expanded to plant-based chicken at Panda Express and even vegan steak at Taco Bell.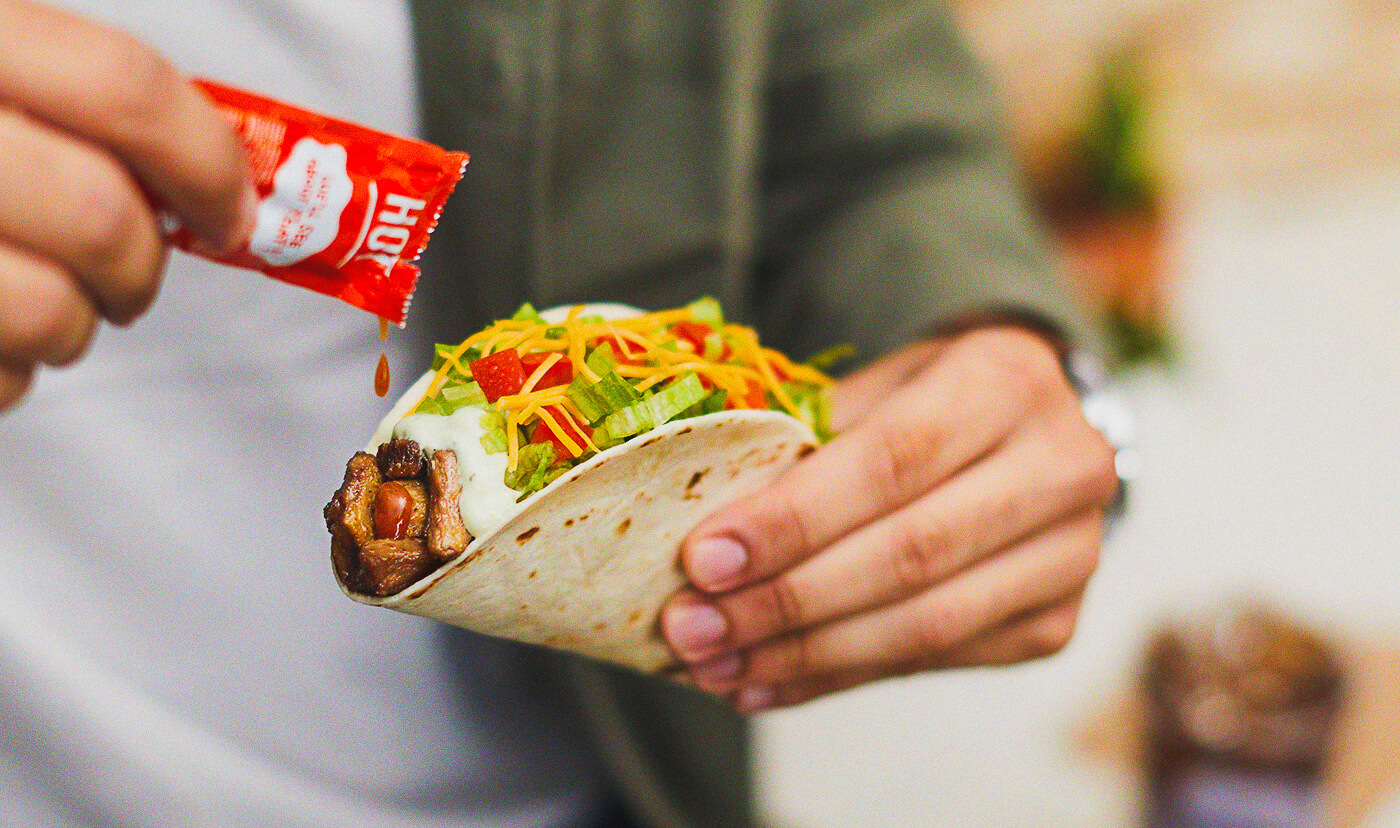 Taco Bell
Last year, McDonald's signed onto a three-year partnership with Beyond Meat to co-develop the fast-food chain's McPlant platform, which is expected to result in the launch of various plant-based options globally. Thus far, McDonald's has tested the McPlant burger in various countries, including the United States, Sweden, Portugal, Australia, Denmark, and Austria, the United Kingdom, and Ireland.
Last month, the global chain also rolled out a new Double McPlant in all restaurants in the UK and Ireland, where McDonald's says the McPlant has already proven to be "wildly successful" with customers since its launch in September 2021. "It's no secret that people went wild for the taste, with many taking to Twitter to express their desire for a doubled-up version," the chain said in a statement. The Double McPlant features two Beyond Meat patties with ketchup, mustard, vegan special sauce, onions, pickles, lettuce, tomato, and dairy-free cheese on a sesame-seed bun.
For the latest vegan news, read: