Gordon Ramsay wants to invest in a new culinary entrepreneur in his upcoming cooking competition show Gordon Ramsay's Food Stars. He handpicked vegan chef Chanel Goodson to be among the food and drink professionals to compete for the celebrity chef's $250,000 investment.
Debuting on May 24, the new show will challenge aspiring moguls in all aspects of running a food business, including creating, marketing, and selling to real customers. In addition to Ramsay, their progress will be evaluated by guest judges and curated focus groups. During the competition, they'll have to prove to Ramsay that they possess what it takes to succeed.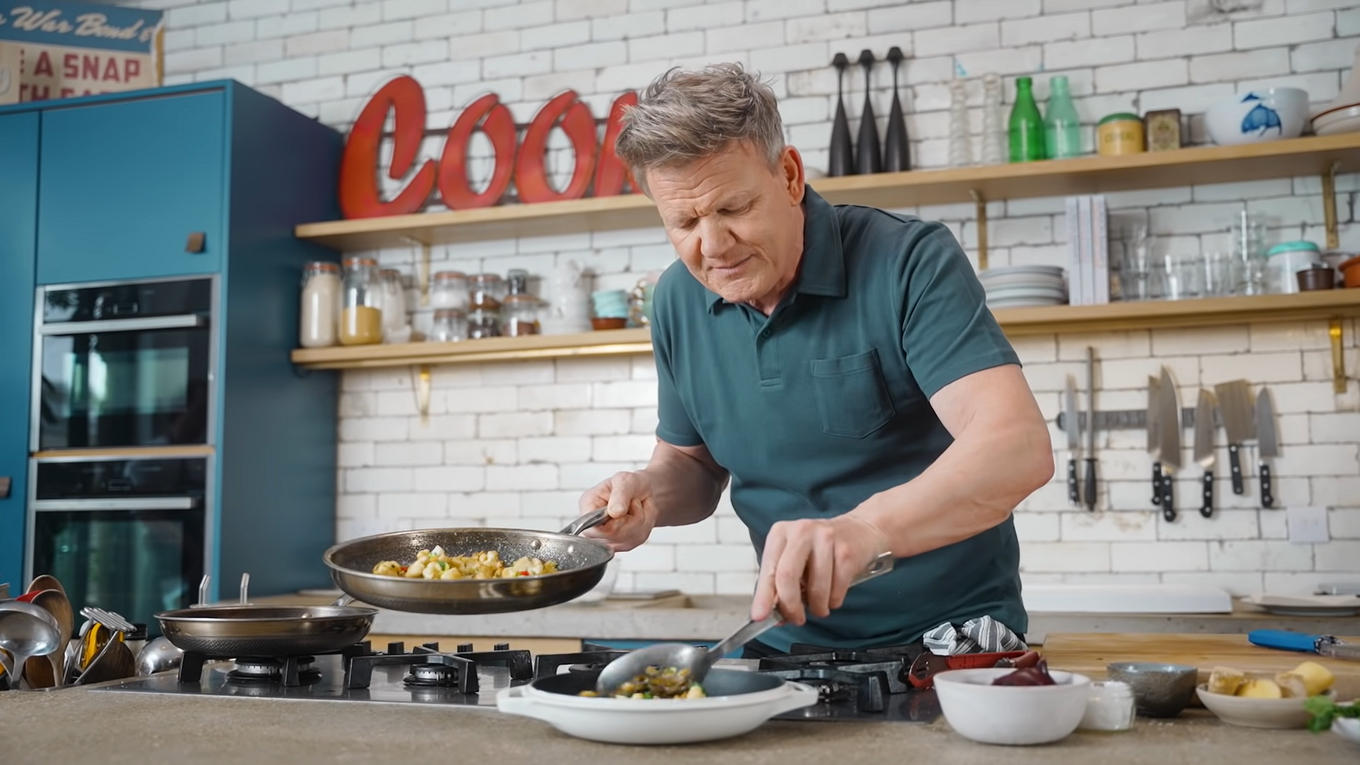 Gordon Ramsay/YouTube
But to win Ramsay's support, they will need to survive Gordon Ramsay, the only angel investor who will be investing his own $250,000 in their business to help take it to the next level.
In addition to Goodson, contestants on the first season of Gordon Ramsay's Food Stars are the masterminds behind food brands and businesses Fat Miilk coffee, the Pepper app, Confetti Cakes baking kits, Snow Cone King, Happy Grub, Pizza Girl, Smart Cups, Luther Bob's and more.
Vegan AF takes on Gordon Ramsay
Los Angeles-based Goodson is the chef, owner and operator of Vegan AF, a woman- and Black-owned bright pink food truck that tours the streets of Los Angeles. The menu is focused on deep-fried, burrito-sized egg rolls in flavors such as Chill as F*ck Pizza Roll, The Buff as F*ck Roll, and Crispy as F*ck Apple Pie Roll, and three flavors of loaded fries: The Mild as F*ck, Big Philly, and Piled Up Pizza.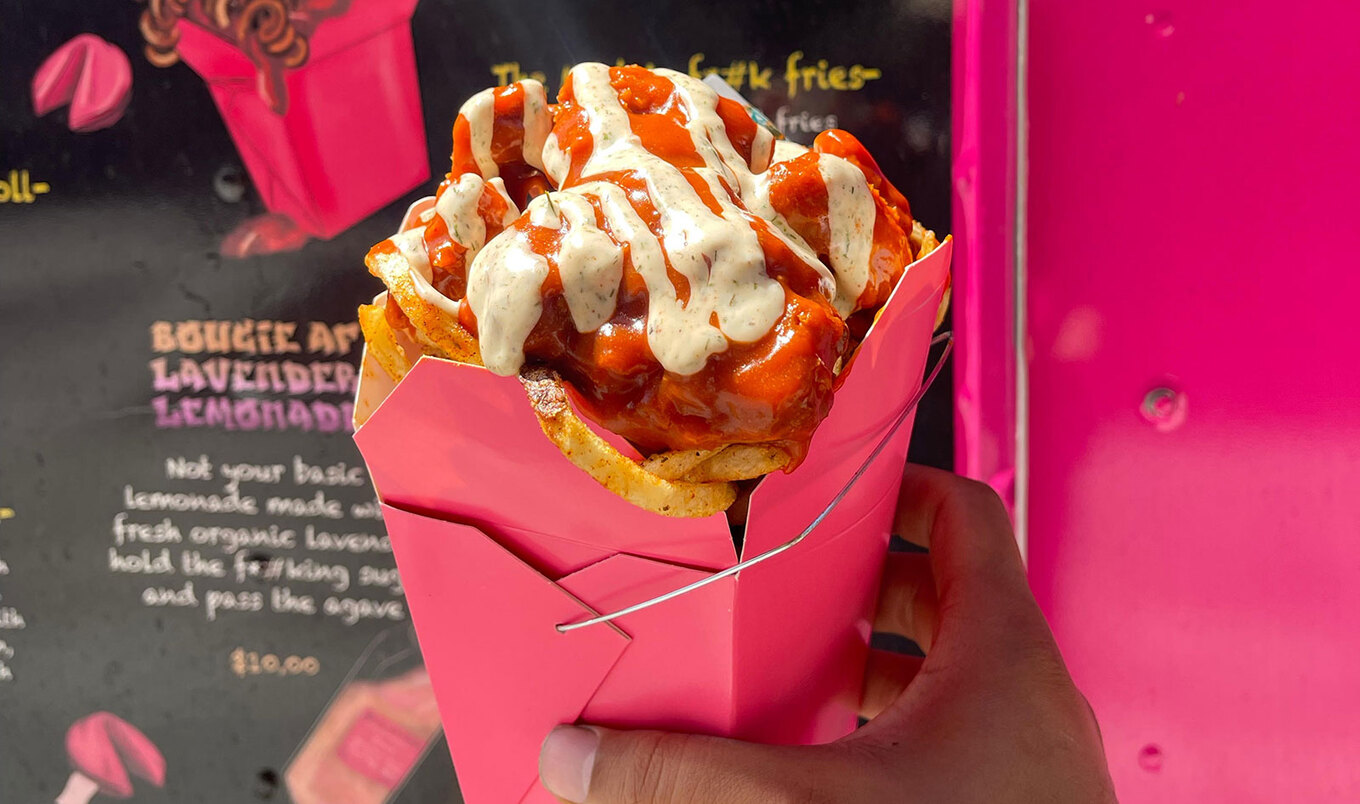 Vegan AF
After working in marketing for restaurants and food delivery services, Goodson figured she could use her talents to help align two interests: street food and vegan cuisine. Goodson believes that her ambition and grind sets her apart from the competition on the show.
"Vegan AF is my first business— this [required] me to have a hustle mentality," Goodson tells VegNews. "People wouldn't expect what I can and would do; no one ever saw me starting Vegan AF Now look at the progress I've made in such a short time."
Gordon Ramsay welcomes vegan chefs
While Ramsay has finally started to welcome vegans on his show, he was formerly a staunch critic, dishing out his usual harsh reviews on social media and going so far as to state that he was "allergic to vegans." However, not long after mocking the vegan lifestyle, he revealed on Twitter that he was "going to give this vegan thing a try."
And with that, Ramsay's empire has become more vegan friendly in recent years, including on his restaurant menus and featuring other vegan chefs on his cooking competition shows.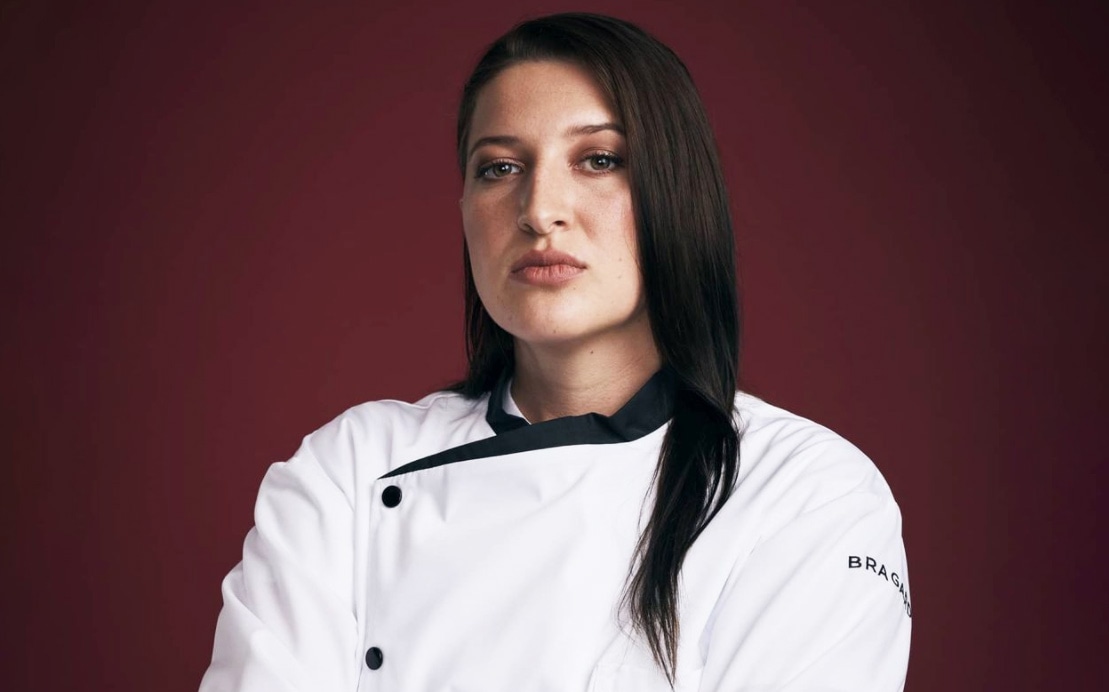 Hell's Kitchen
In 2021, Ramsay welcomed Josie Clemens to Season 20 of Hell's Kitchen, making her the first vegan contestant in the show's 17-year history. The Michigan-born chef revealed that her connection with Ramsay first began on social media after she tweeted, "When are you going vegan, mate?" at him, sparking Ramsay to follow Clemens on Twitter.
Before being welcomed on the show, Clemens pointed out the impact a vegan presence would have on such a highly viewed show. "The thing that I am most excited about for this show is that 6 million people are going to watch it and they're 6 million people who usually watch a meat cooking show and this is a big seed about veganism being planted in mainstream consciousness," Clemens said on Instagram. "So this could be the very first time people end up hearing about veganism."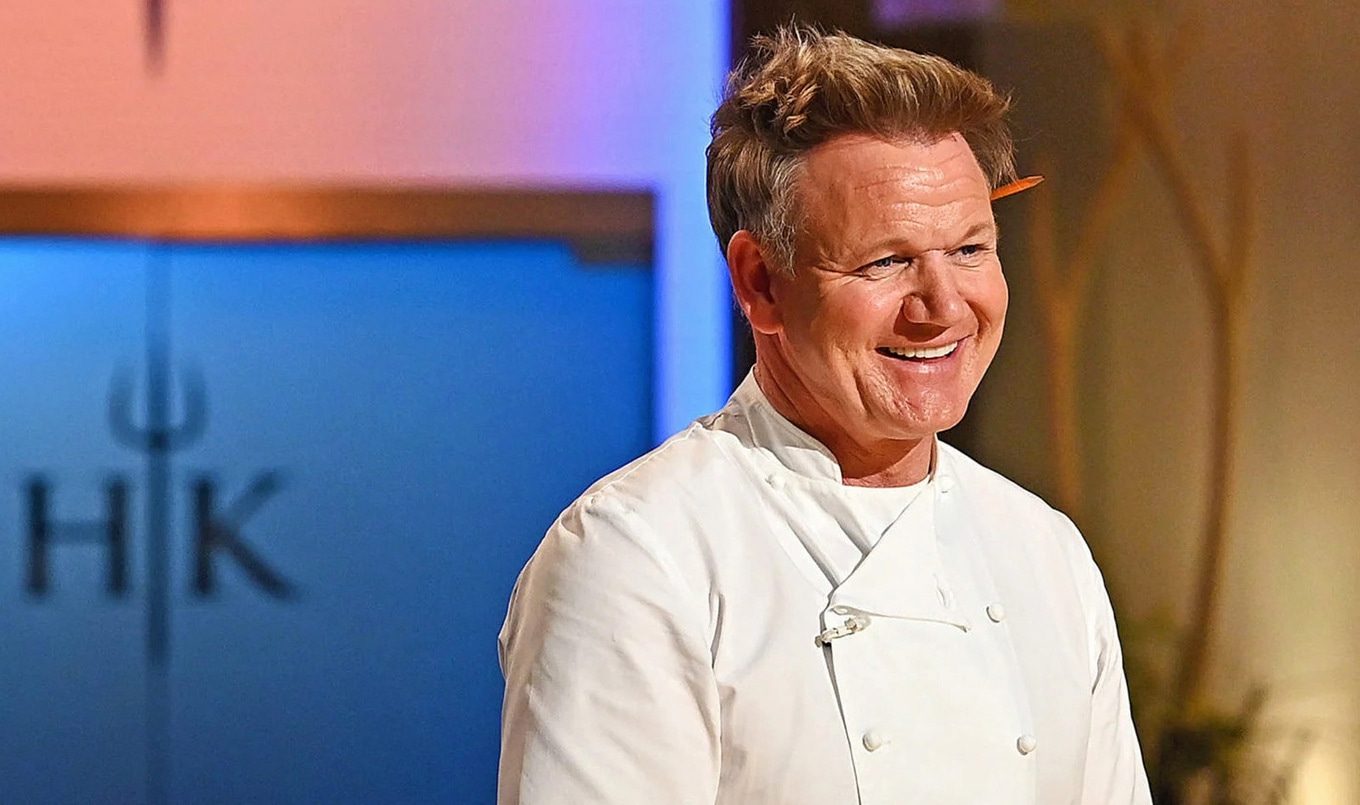 Fox
Goodson agrees, noting that her vegan presence on Gordon Ramsay's Food Stars will help Ramsay expand his reach within the ever-growing vegan food sector. "[Ramsay] knows the future is vegan, which is why he was willing to add me to the lineup to be on this show," Goodson says.
"I believe [Ramsay] wants to expand his reach in veganism and wants someone with direct knowledge on what vegans want," she says.
Goodson also hopes her presence on the show will crush stereotypes about what vegans look like. "I'm excited for people who don't see many vegans who look like me. People have created this stereotype of what they think a vegan should look like and sound like," Goodson says. "I'm ready for people to give vegans the respect we deserve, especially vegans who identify as a person of color."
Ultimately, Goodson is ready to show Ramsay and viewers what it's like to be one of the most successful vegan chefs in LA. "I started Vegan AF in my kitchen. Now I'm on a show with [Ramsay]—someone I watched growing up," Goodson says.
For the latest vegan news, read: