Gone are the days of camping out in the parking lot of some department store with the sun not yet up and that third helping of vegan roast still sitting in your stomach. When it comes to vegan sales, Black Friday has become less chaotic and far more leisurely, and you can score all of these deals below from the comfort of your dining room table (or cozy bed, if you prefer). Given the fact that many of these offers exist for the long weekend, you can take your time deciding whether or not you really need a Costco-sized bundle full of plant-based groceries at 40 percent off or not.
There's also Small Business Saturday to consider. While this day may not be known for its gangbuster deals, many independent brands still offer some kind of perk. Though really, no further incentive is needed to support a quality small vegan business. From vegan meal delivery kits to super cozy holiday gifts, here are 19 stellar vegan Black Friday and Small Business Saturday finds.
The evolution of Black Friday
The crazed shopper mob mentality so often associated with Black Friday is a stereotype based in truth. The massive consumer holiday was first coined in the 1950s in Philadelphia as suburban crowds swarmed the city the day after Thanksgiving to watch the annual Army/Navy football game. Philadelphia police first used the term to describe the chaos that ensued as these droves of people came to town.
Black Friday was also used to describe the trend many businesses experienced. They could be at a loss for the majority of the year (in the 'red'), but their profit margins eeked into the black (the color that denotes making a profit) the day after Thanksgiving when holiday shopping kicked off. In the 1980s, marketers capitalized on this concept and started selling Black Friday as a shopper celebration with steep markdowns and incentives. Today, the unofficial holiday has morphed into the extremes—some businesses open the evening of Thanksgiving, while others boycott the idea altogether and remain closed that day.
Thanks to technology and the seamless integration of online shopping into our lives, we no longer have to wait in line at three in the morning to buy this or that item at 40 percent off. We also don't have to hit that purchase button on Friday, as Small Business Saturday and Cyber Monday have allowed some breathing room to take advantage of the almost too-good-to-be-true deals.
Black Friday and Small Business Saturday sales
Check out some of the items we're eyeing below, but also try not to get caught up in the discount frenzy. Make a list of items you need, seek out the deals, and be patient and kind to all employees you encounter. They all deserve some grace this weekend.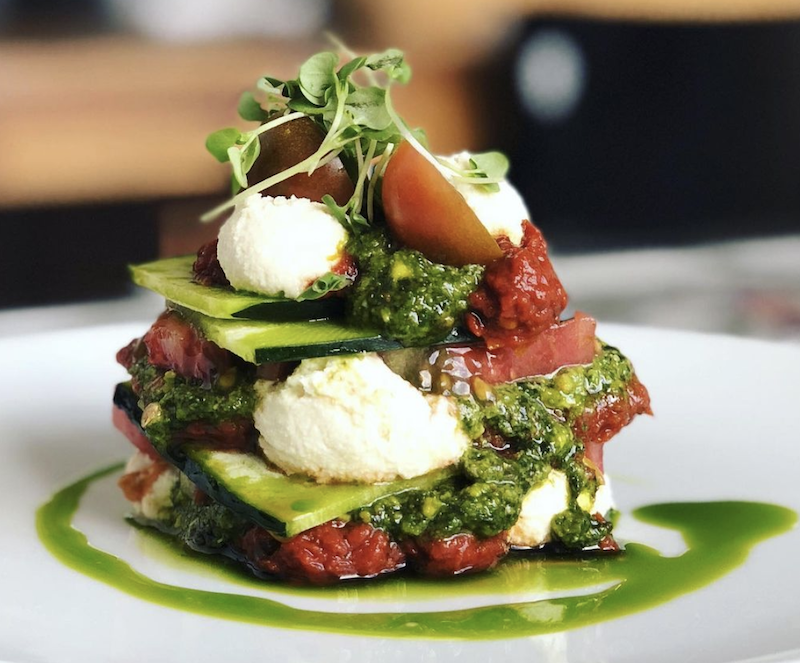 Plant Food and Wine
1 Matthew Kenney dining credits
There are dozens of Matthew Kenney vegan restaurants all over the world. From Manama, Bahrain to Los Angeles, CA, if you live near a metropolitan area, you're likely to be proximate to Kenney's exceptional vegan cuisine. The global brand is offering steep discounts on its dining credits which can be used at any of Kenney's restaurants around the world. For example, pay $250 and receive $325 in credits. This would make an incredible gift or a well-deserved act of self-care.
Learn more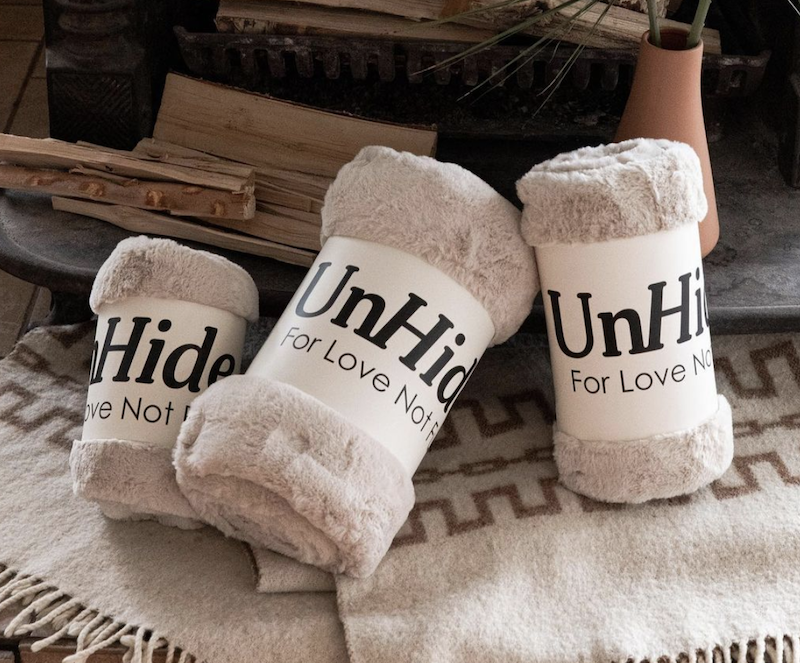 UnHide
2
UnHide
Snuggies have nothing on the hygge-like coziness of a thick, fluffy, and soft UnHide blanket. Made with plant-based material, the fuzzy Marshmallow collection features extra-large blankets in aesthetic shades that match virtually any decor and wrap you head-to-toe in a comforting warm hug. Olaf the Snowman approves, so don't delay. The cushy brand is offering up to 30 percent off for the shopper weekend.
Learn more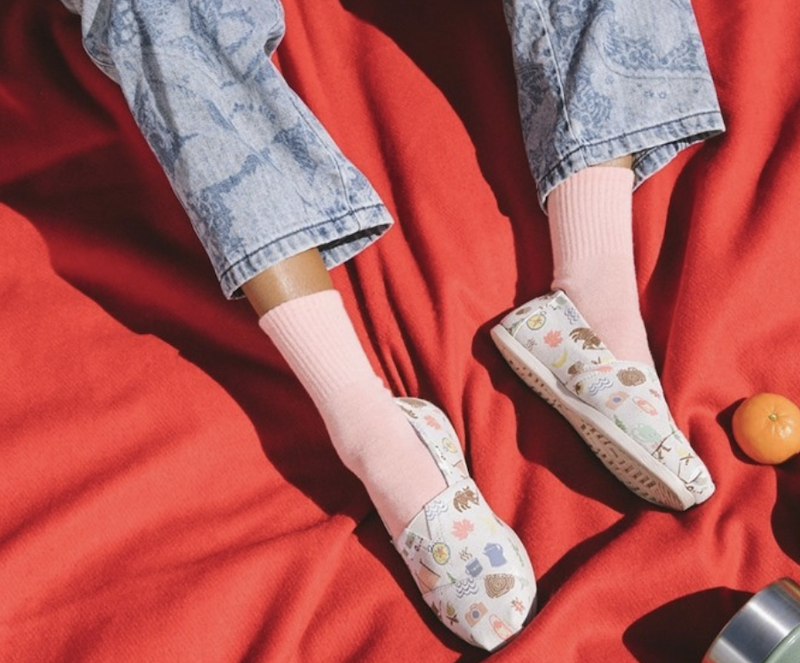 TOMS
3
TOMS
Not all TOMS products are vegan (some are made with leather), but there are plenty of man-made kicks and sunnies during this socially conscious company's sale. Starting now, get 30 percent off everything in the store, from the classically cute Alpargata styles to holiday sloth-themed no-show socks.
Learn more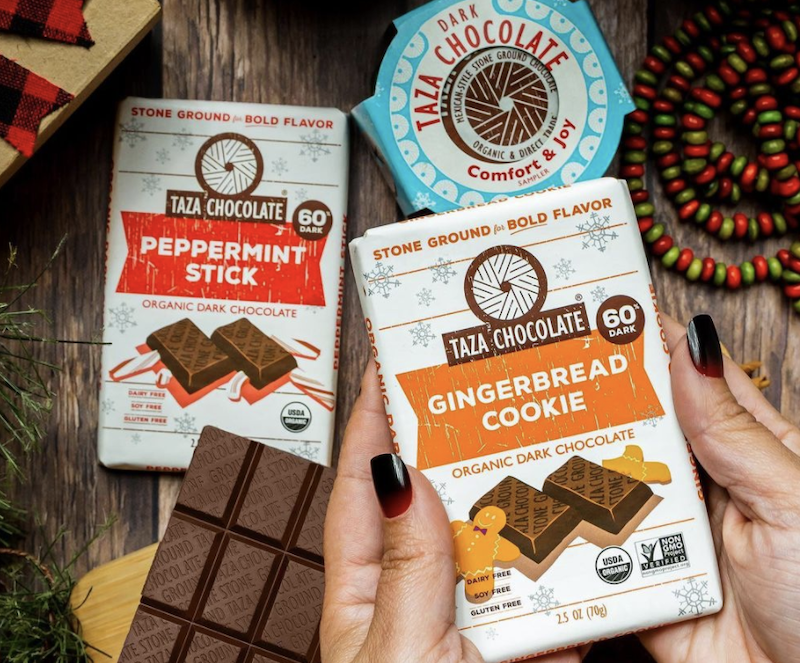 Taza Chocolate
4
Taza Chocolate
Stock up on stocking stuffers during Black Friday and Small Business Saturday. Any chocolate lover would be delighted to find a bar (or two) of Taza Almond Milk chocolate in their Christmas stocking. While you're at it, take advantage of the 20 percent off site-wide sale and buy yourself some Mexican-style chocolate discs. They're essential for making warming holiday beverages such as spiced Mexican hot chocolate and soul-affirming champurrado.
Learn more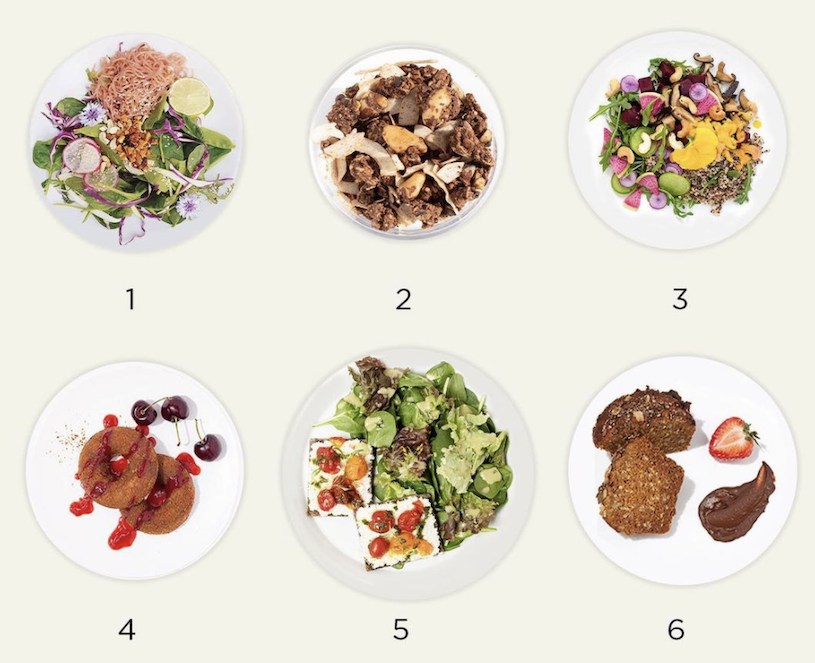 Sakara
5
Sakara
Sakara is the Ritz Carlton of meal delivery. Each freshly prepared and delivered meal feels like it was made for a celebrity. Abiding by the "food is medicine" philosophy, Sakara's meal plans are vegan, nutrient-dense, and backed by the latest in health research and nutrition science. A Sakara meal plan is a solid option for those looking to stay energized and trim over the holiday season, and the Bridal Program is a fun and unexpected gift for a spring bride-to-be. The 25 percent site-wide discount runs now through the long weekend.
Learn more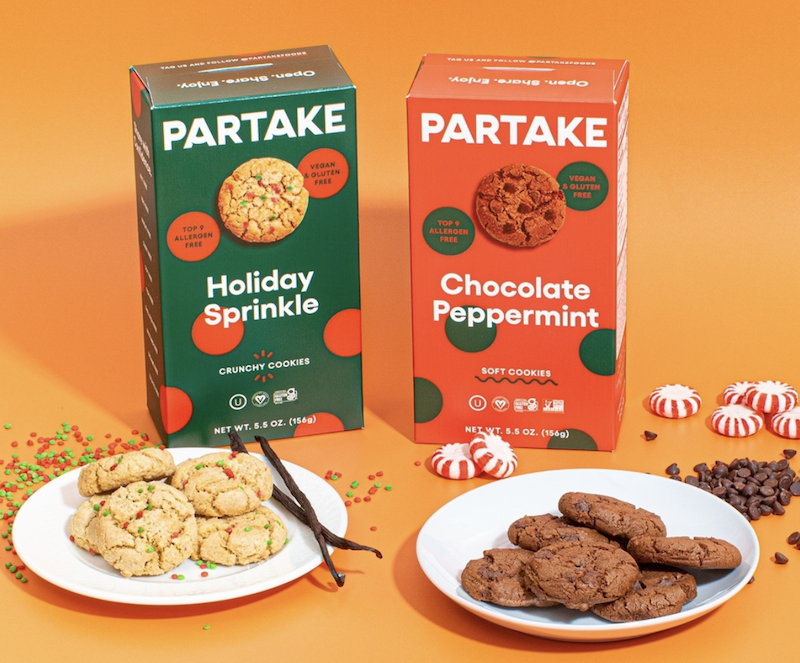 Partake
6
Partake
Fill your virtual cart with allergen-friendly cookies, baking mixes, and more. The Black woman-owned vegan brand is offering 25 percent off site-wide until November 28 and 55 percent off its festive Crunchy Holiday Sprinkle Cookies through November 27. Those with an Amazon Prime membership can find similar discounts on a wider range of Partake products during Amazon Prime Days, lasting through November 28.
Learn more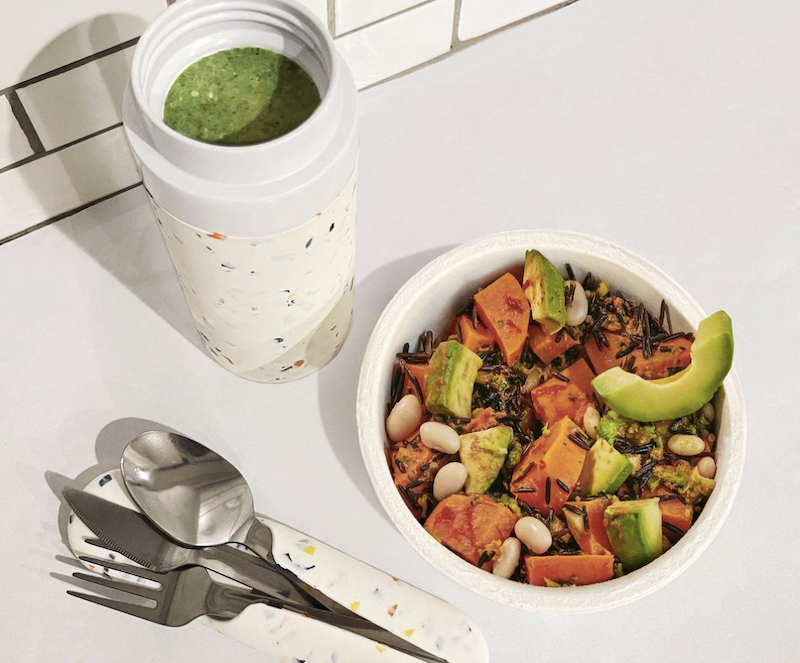 Daily Harvest
7 Daily Harvest
It's the holiday season, which means we spend a handful of days cooking all day long and the rest just trying to keep up with hectic schedules and subsisting off leftovers and takeout. It's always a comfort to have a Daily Harvest flatbread, soup, or smoothie in the freezer, knowing you don't have to brave the weather or disrupt your work groove to feed yourself. The frozen vegan meal kit brand is offering a buy one, get one deal for all new recurring plan customers from November 27 to 29.
Learn more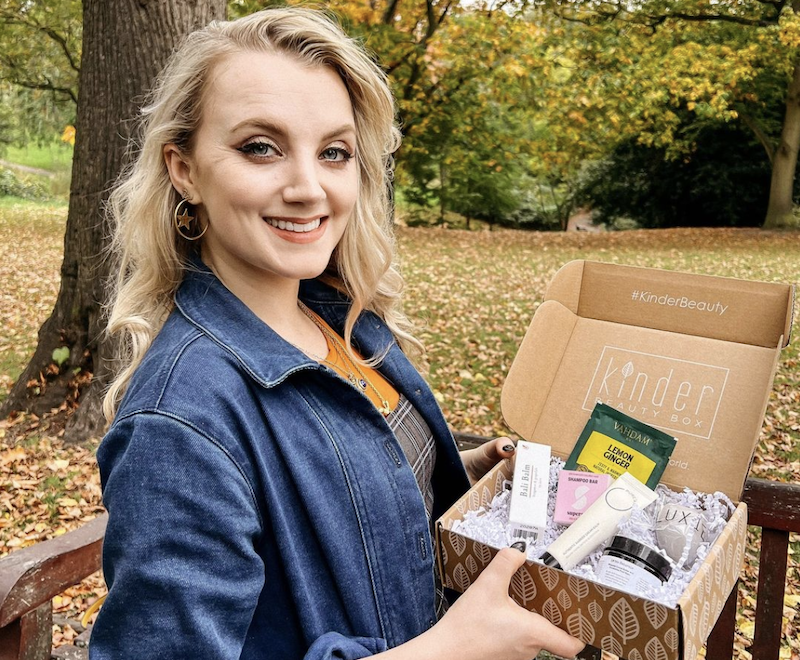 Kinder Beauty
8Vegan-friendly subscription boxes
From luxury beauty boxes to a crate of irresistible vegan snacks, there's a plant-based subscription box with your name on it. Several brands are offering deals up to 40 percent off. A few on our radar: Petit Vour for 40 percent off apparel and cosmetics; Love Goodly for 15 percent off your first two VIP subscription boxes; and Vegan Essentials for its pre-Black Friday sale on all groceries and companion animal supplies.
Learn more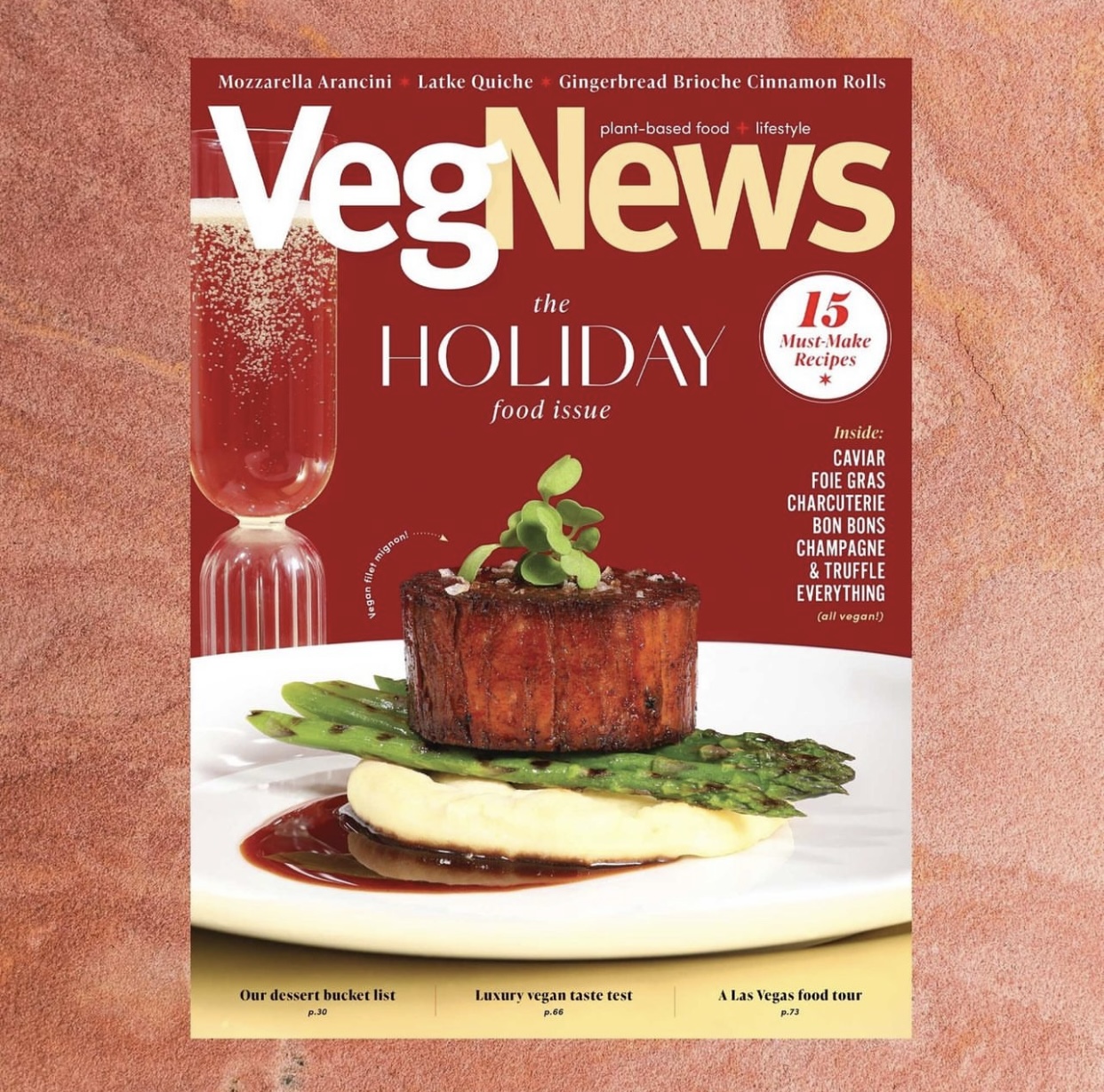 VegNews
9VegNews Subscription
If you just read VegNews.com but don't receive the magazine, you're missing out! And you're in luck—we're having a holiday sale, and subscriptions are now just $18 and include a free instant download of our Ultimate Vegan Hot Chocolate Guide.
Subscribe
for yourself and
gift a subscription
to a loved one!
Learn more
DEUX
10DEUX
Technically, cookie dough can last a very long time in the freezer, which makes it an ideal item to stock up on when there's a massive Black Friday deal. However, a tub (or four) of DEUX's functional cookie dough may not last as long as you had planned, because this stuff is addictive. If you have any semblance of a sweet tooth, you'll find yourself indulging in a generous spoonful every night. And with over a dozen flavors, you'll never get bored. The brand is offering up to 30 percent off starting now and lasting through the holiday weekend.
Learn more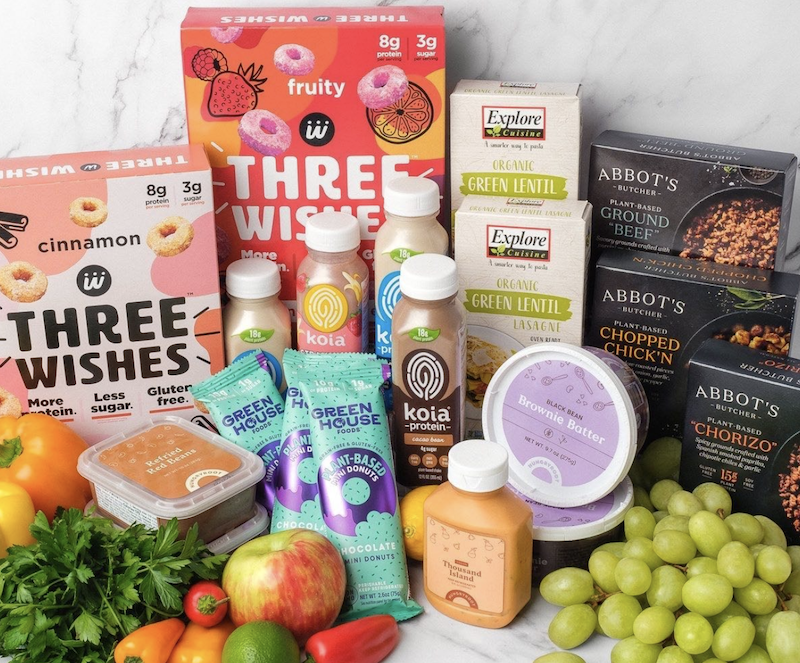 Hungryroot
11Hungryroot
There is a vegan meal subscription for every kind of cook (or not-cook) out there, and Hungryroot addresses those that fall within the in-between. If you're not looking for a ready-made meal but still don't have time or mental bandwidth for grocery shopping, this delivery service is made for you. The brand offers a wide variety of popular vegan products, staple groceries (including produce), as well as name-brand convenience items like lemongrass tofu and vegan vodka sauce. Each box comes with a recipe card for simple meals you can make in minutes with your curated grocery haul.
Learn more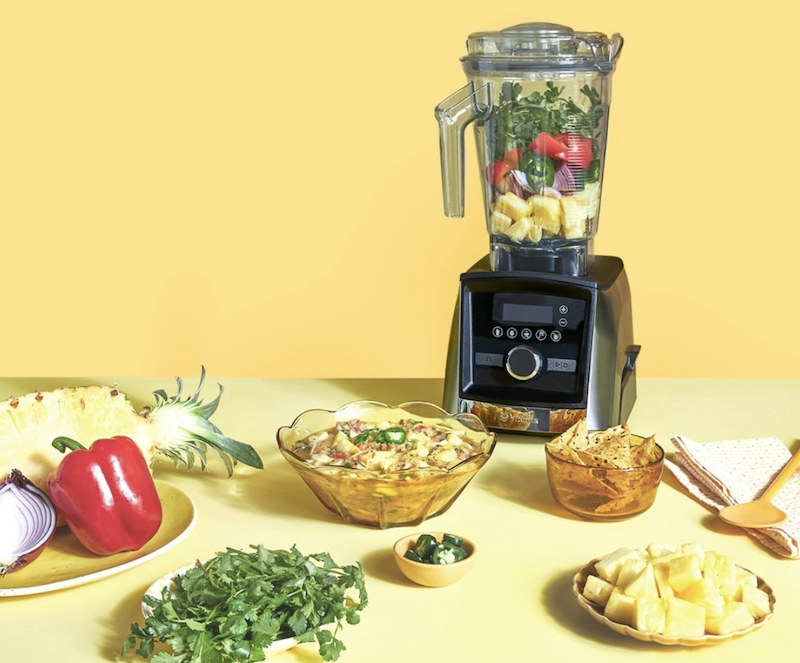 Vitamix
12Vegan appliances
If you are going to battle it out in the actual or virtual queues of a department store, be sure to take advantage of the deals on kitchen appliances. Tools such as Vitamix blenders and air fryers aren't exactly essential in a vegan household, but once you own one, you will never know how you lived without them. They're like smartphones—we cannot even fathom how we made smoothies or prepared tofu before owning a high-tech blender and convenient air-fryer. Target, Walmart, Nordstrom, Macy's, and even higher-end stores like Williams-Sonoma are all hosting sales. Do your research and take advantage of the steepest discount near you.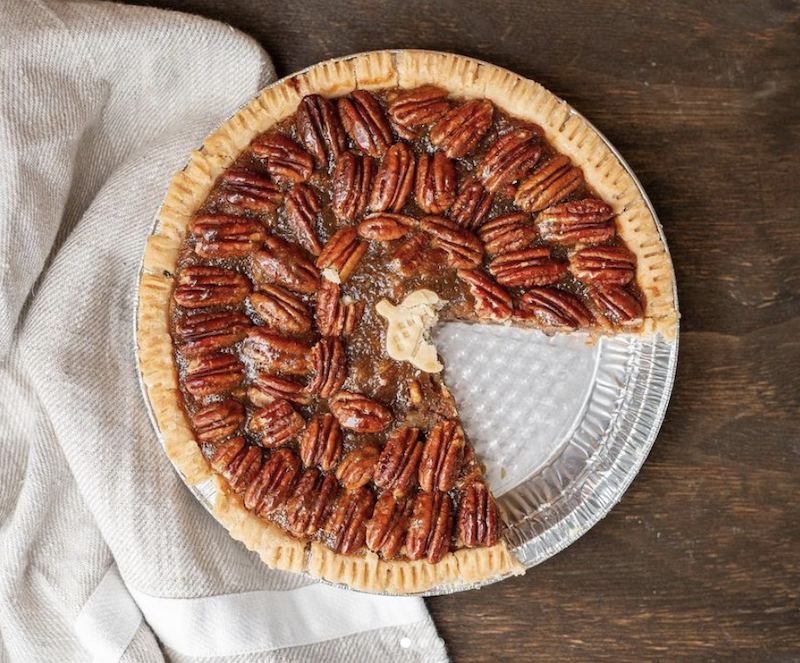 Karma Baker
13Karma Baker
From cupcake jars to full-sized cakes and pies, this gluten-free and vegan bakery is offering an exclusive sneak peek of its Black Friday sales for all who sign up for its special newsletter. Those who don't make the list can still look forward to a 15 percent site-wide discount this Friday through Monday to snag a full-sized (and shippable) Gingerbread Cake, soft and chewy cookie cream-filled sandwiches, and even gift cards for future purchases!
Learn more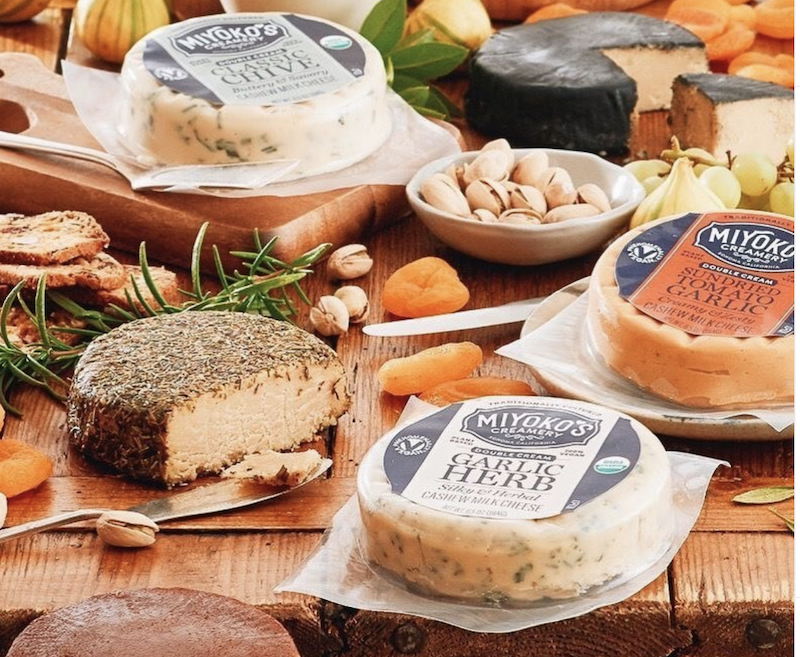 Miyoko's Creamery
14Miyoko's Creamery
You can find Miyoko's pourable vegan mozzarella at Target and the European-style butter at most retailers, but unless you live near a vegan market or high-end natural grocery store, the online shop is where to get the good stuff. From the artisan Smoked Gouda to the striking Black Ash cheese wheels, this vegan cheese monger's virtual shop has everything you need to impress at all the upcoming holiday parties. Score 15 percent off sitewide beginning on Black Friday.
Learn more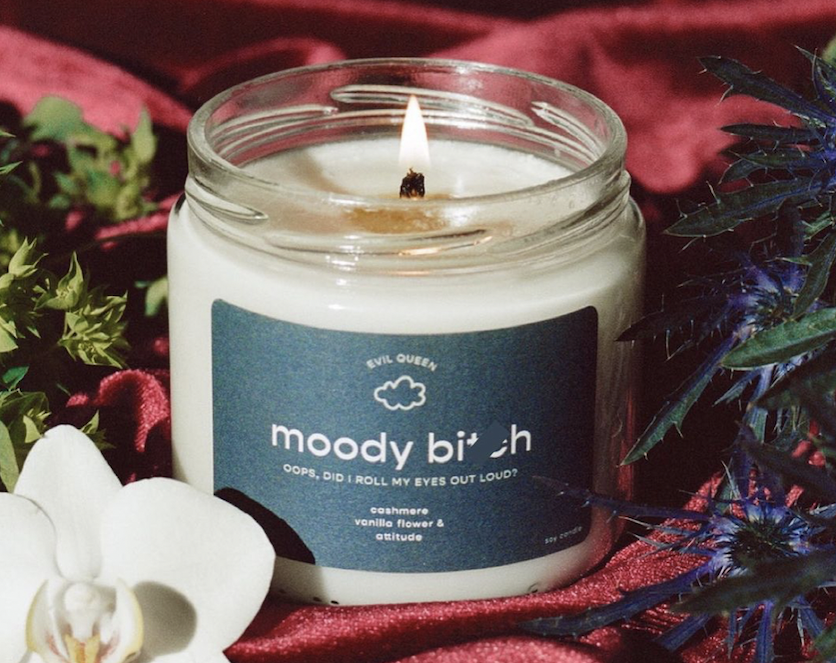 Evil Queen
15 Evil Queen
It's not the holidays without candles. Whether you have one in every room of your house or just need a handful of generic gifts, now is the time to stock up. This vegan candle company is offering 20 percent off sitewide now through Cyber Monday. The brand is known for its alluring scents with provocative names such as the minty Dirty Snowman, woodsy Under the Mistletoe, and spicy Festive Bitch.
Learn more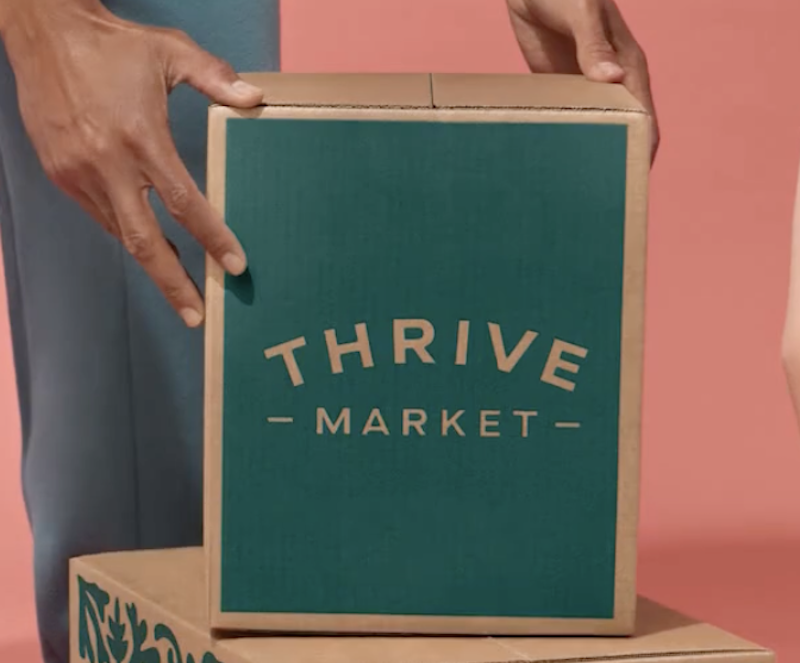 Thrive Market
16 Thrive Market
Stock up on all your shelf stable holiday grocery needs during this virtual market's Cyber Weekend. The inclusive company is offering 30 percent off nearly 400 brands including Bob's Red Mill, Rao's, and Thrive's own name brand items. Fill your cart quickly, as this sale ends November 28.
Learn more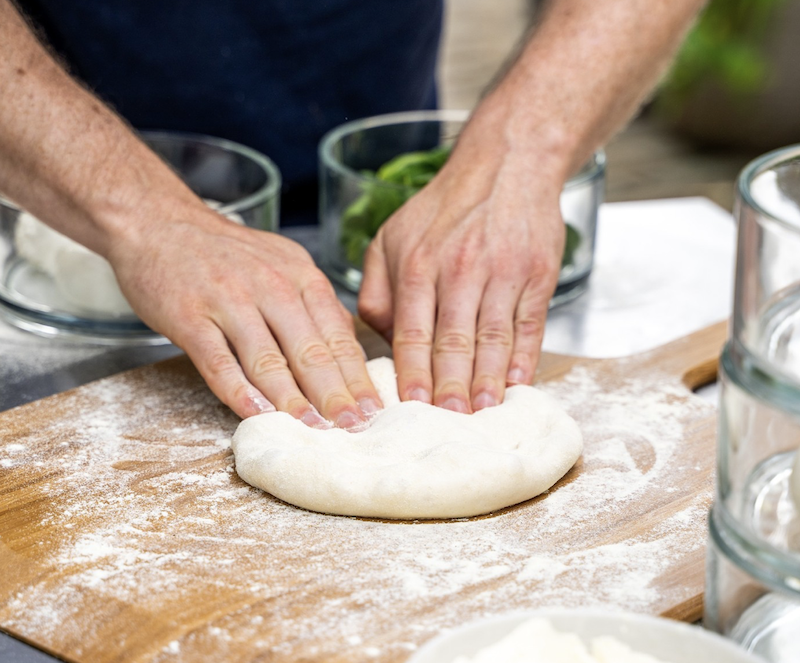 Ooni
17 King Arthur Baking Company
Since the pandemic, the "cool" gift for foodie friends was the pizza stone. Come December, it was selling out in-store and online. This year, the Ooni pizza oven has topped the list as the "it" gift. While not hosting a site-wide sale, King Arthur is dropping the price on the Ooni Koda 16" Pizza oven from $599.96 to $479.96. Like a Vitamix or Traeger Grill, this appliance is worthy of the investment to those who love to cook. Take advantage of this exclusive deal now through December 1.
Learn more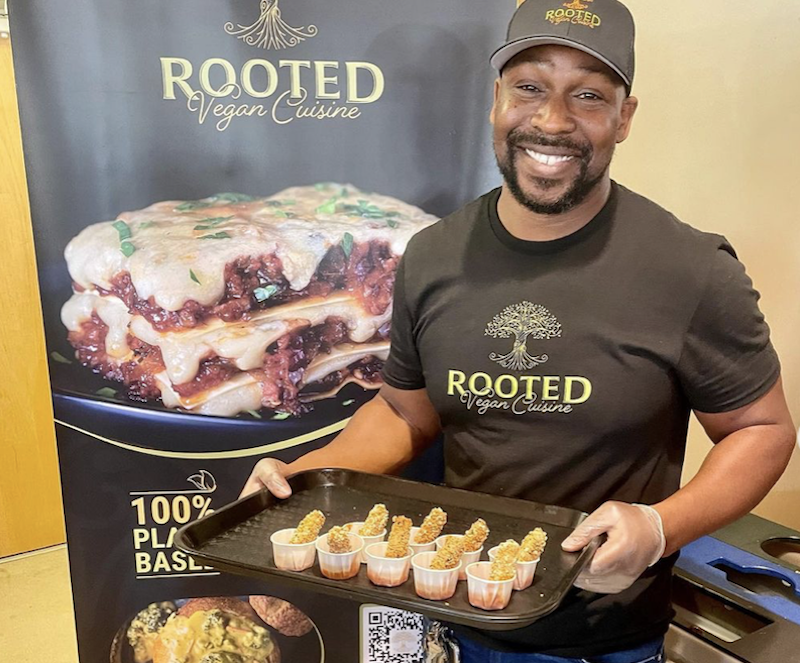 Rooted Vegan Cuisine
18Rooted Vegan Cuisine
Stretchy mozzarella sticks, hearty lasagna, and restaurant-worthy spinach and cheese manicotti are just a few of the comfort food items you can stock your freezer with. Rooted Vegan Cuisine ships its gourmet meals and appetizers nationwide, using real food ingredients to ensure every bite tastes homemade, not processed. The San Antonio, TX brand is offering a substantial 25 percent off sitewide through Cyber Monday. However, you may want to hold off until GivingTuesday to make your dollars stretch farther. For this charitable holiday, Rooted is donating 25 percent of the day's sales to Food for Life Global, a vegan food relief organization.
Learn more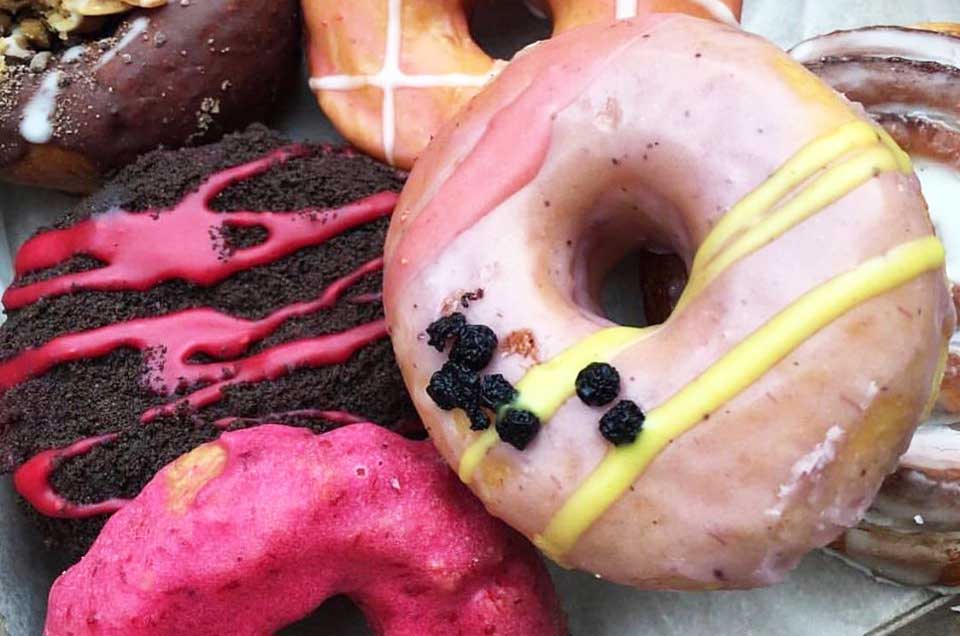 Cinnamon Snail
19Cinnamon Snail cooking courses
Interested in honing your culinary skills before the final winter holidays (or wish your partner would)? This New York City restaurant-turned-online-cooking-instructor offers a medley of accessible, thorough vegan courses for every level of home cook. Learn from chef Adam Sorbel as he virtually guides you through delectable vegan lunches, a James Beard-worthy vegan dinner, and perhaps our favorite: Supreme Vegan Donut Making Bonanza. Originally $48, a la carte courses are going for $19-$28 now through Monday, or take advantage of the seriously discounted 5-course bundles up to 60 percent off.
Learn more
For more vegan shopping, read: