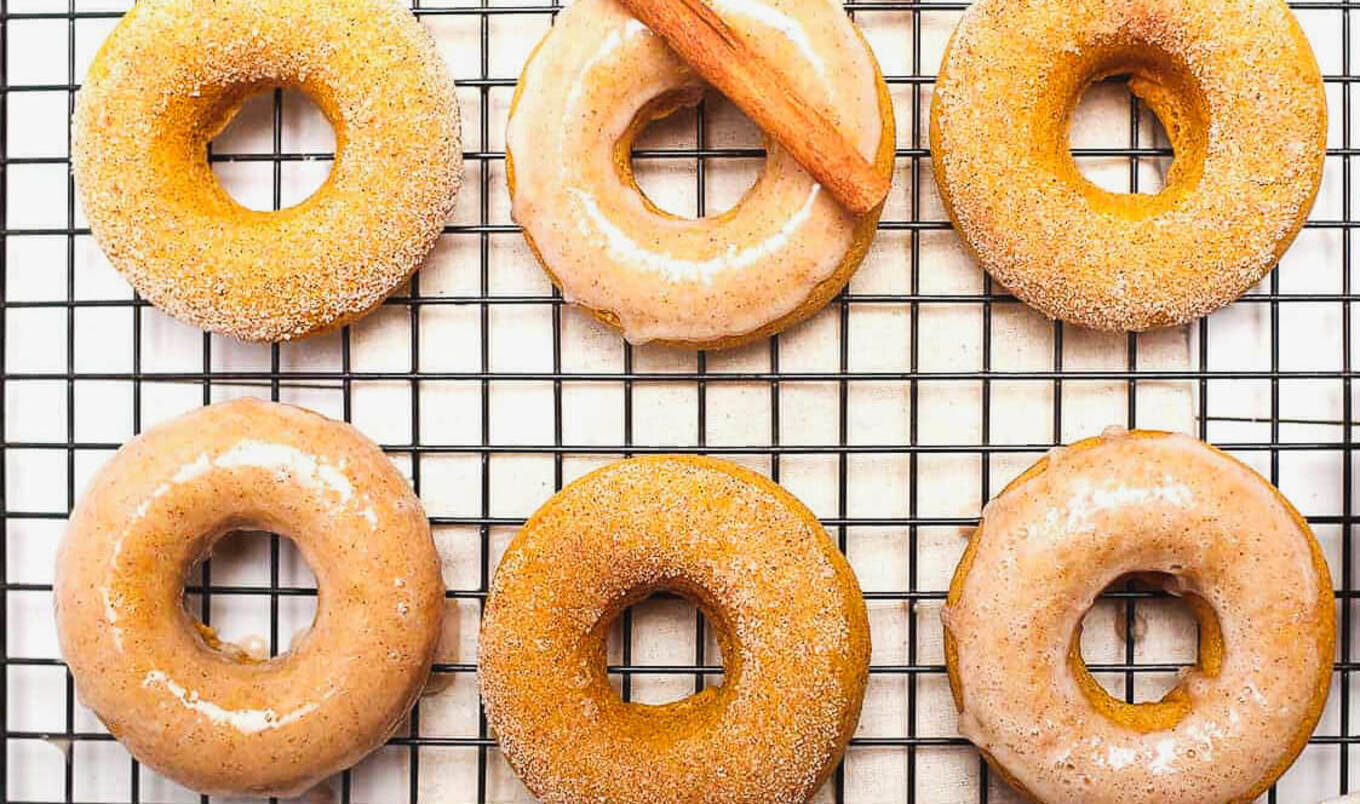 The only thing better than breakfast is dessert for breakfast. Start your day with one of these vegan treats.
October 14, 2022
---
Dessert is naturally a go-to treat, but why wait until after dinner to satisfy your sweet craving? We shouldn't, so let's throw delayed gratification out the window, and have dessert for breakfast. Fortunately, the vegan blogosphere offers plenty of sweet breakfast options, which inspired us to round up our favorite recipes that taste like genuine indulgence.
Why breakfast is the most important meal of the day
Breakfast has long been touted as the most important meal of the day, and for good reason. Ensuring you make time to enjoy breakfast comes with a number of benefits.
Breaking the overnight fast with a healthy, nutritious meal kick-starts metabolism and helps burn more calories throughout the day. In turn, this helps supply your glucose to your brain which it uses to create energy, help you feel alert, and fight off any feelings of sluggishness.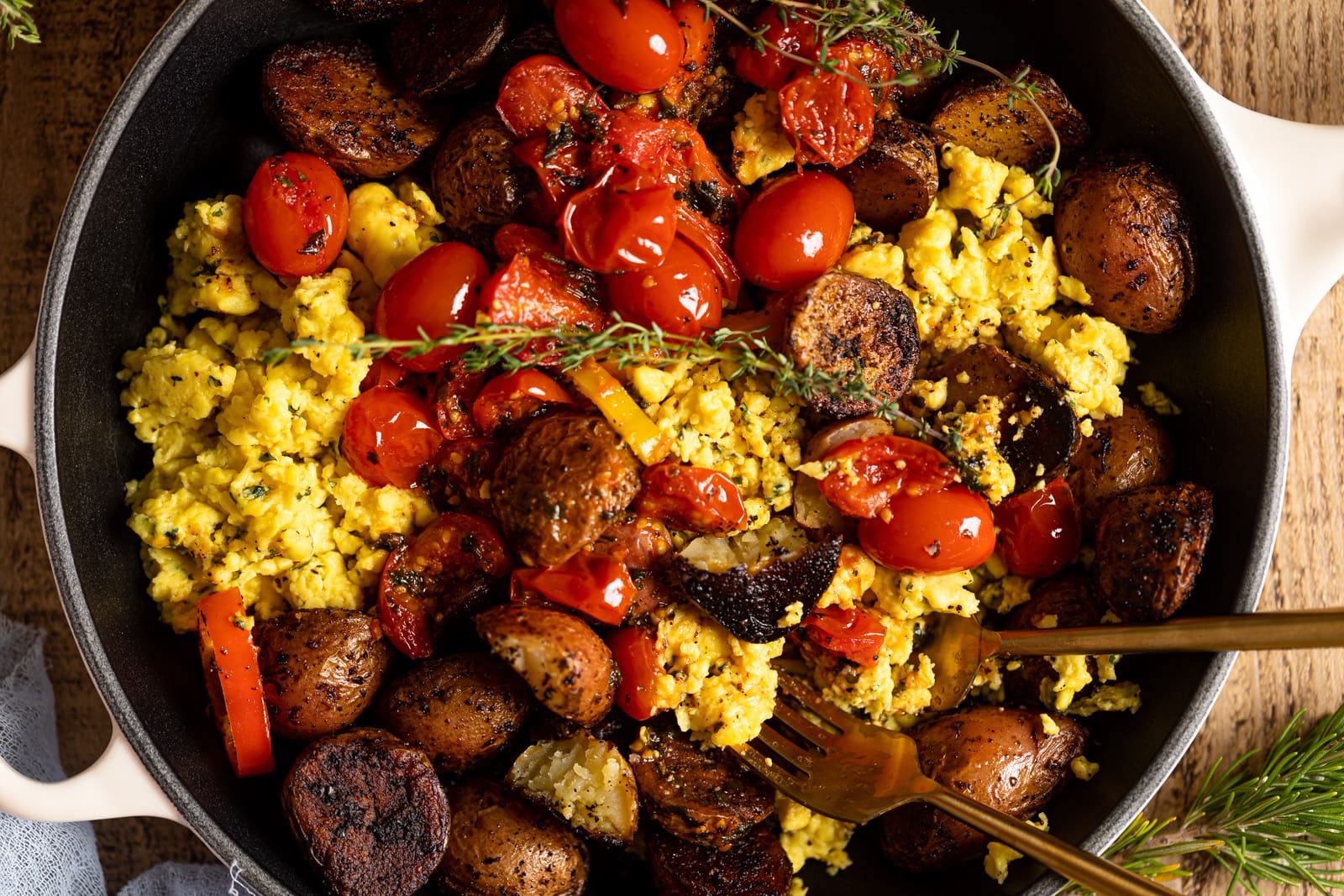 Shanika Graham-White
Skipping breakfast results in slower metabolism and can often lead to feeling groggy, unalert, and unfocused. Even eating a small breakfast—such as vegan yogurt, fruit, or granola—provides energy and gets the metabolism going.
Choosing the right breakfast foods
While experts advise against eating pastries for breakfast, treating yourself to a vegan doughnut and a cup of joe every once in a while won't hurt. But for the days when you wake up with a craving for something sweet, there are ways to add a little something extra to your morning meal.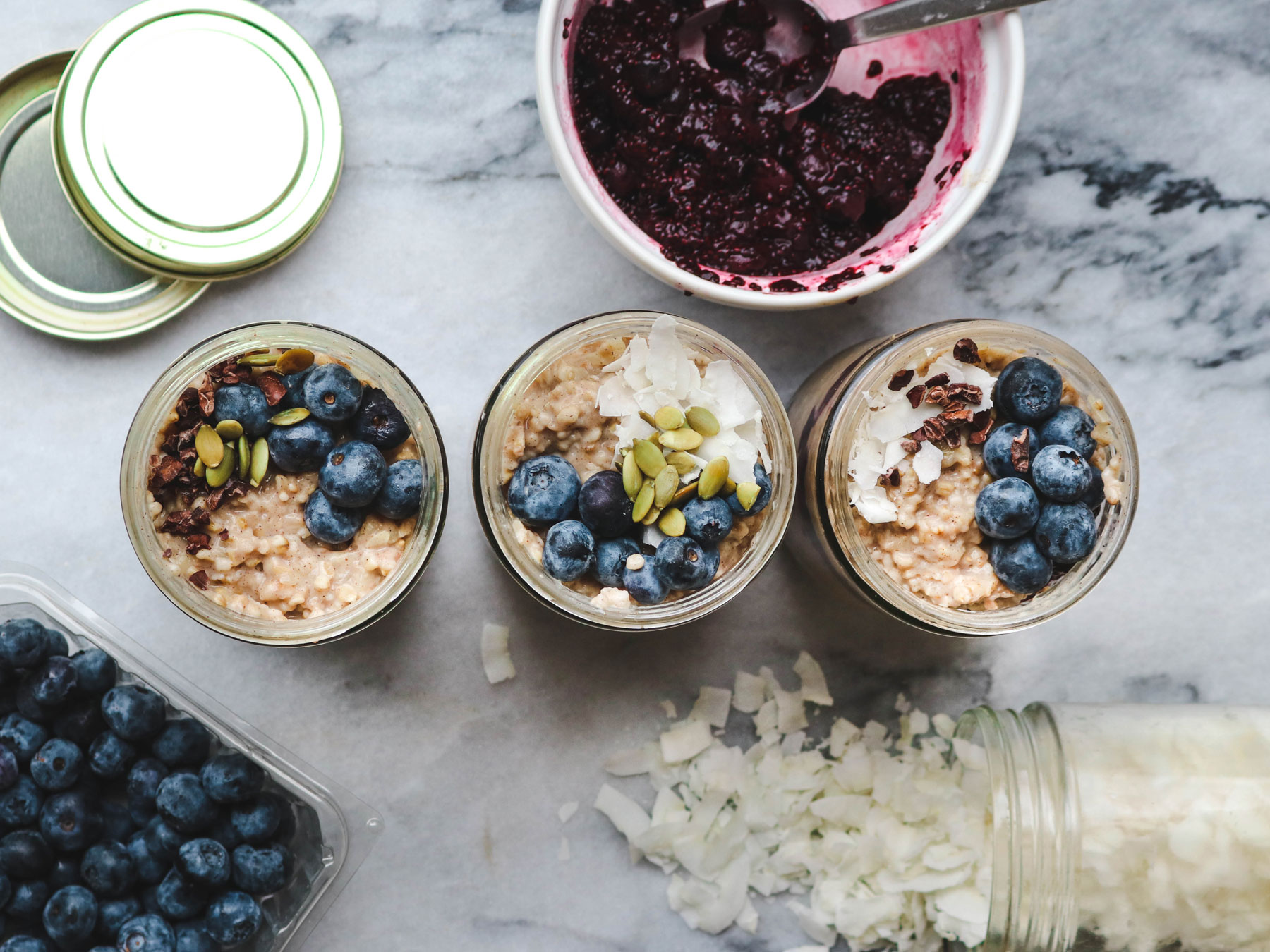 From My Bowl
Oatmeal, a universal breakfast staple, is easily gussied up with fruits, nuts, maple syrups, cinnamon, pumpkin spice, and more. For an even more delectable treat, opt for baked oatmeal infused with your favorite mix-ins.
Smoothies, chia puddings, and even snacking cake made with veggies are other ways to enjoy a nutritious breakfast that tastes like dessert.
7 dessert-like vegan breakfasts for every day of the week
Check out the recipes below and treat yourself to vegan desserts first thing in the morning!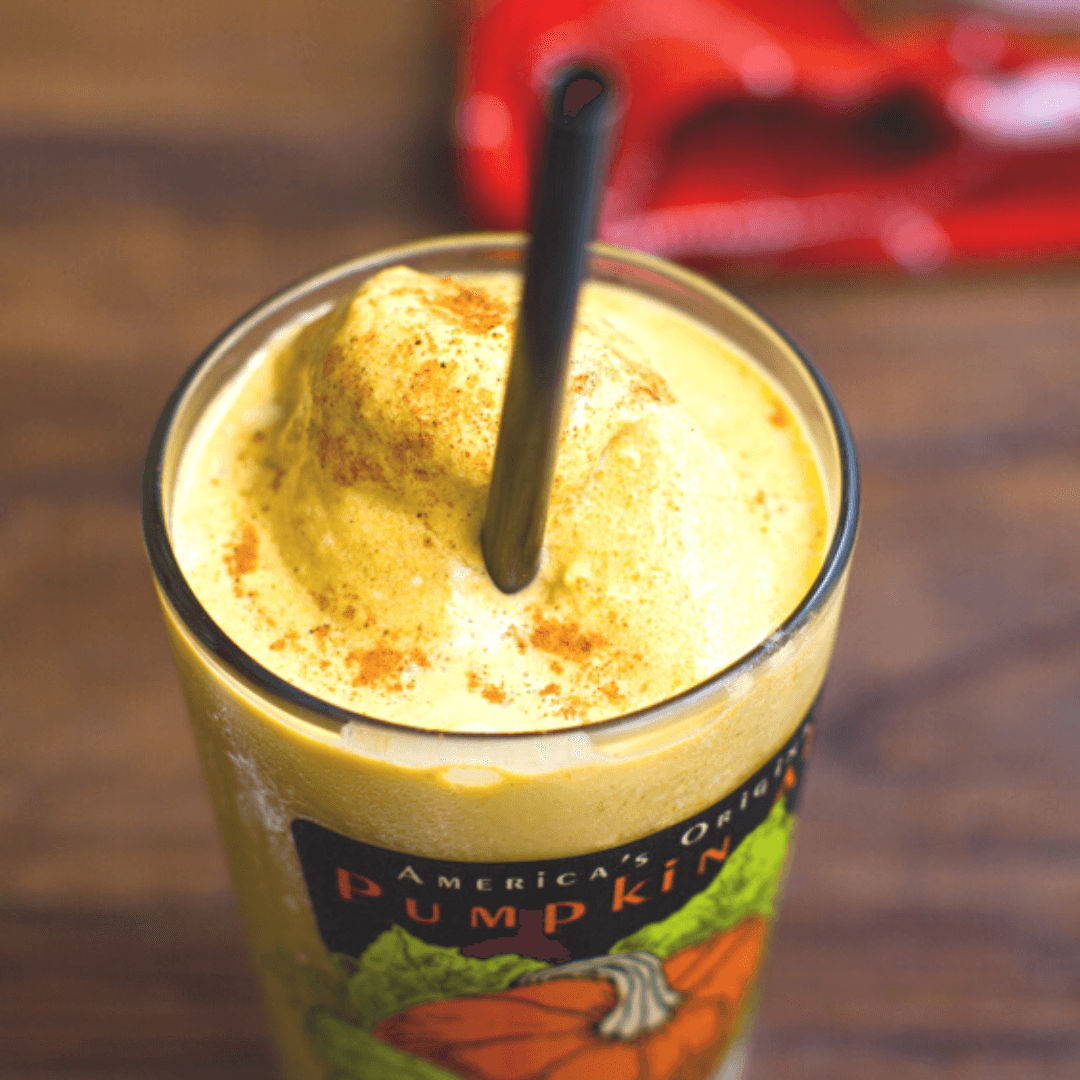 Healthy Happy Life
1 Monday: Frosty vegan pumpkin shakes
Instead of eating leftover pie for breakfast, try this thick, creamy pumpkin shake from the Healthy Happy Life blog. It's all the flavors of pumpkin pie in a portable, healthy breakfast you can savor all morning.
Plus, it takes just minutes to blend, making it perfect for a busy Monday morning. For a lower-fat option, use frozen bananas instead of coconut milk. You can even throw in a handful of spinach to up the volume and nutrition profile. The shake might turn green, but the decadent taste of cinnamon and pumpkin still shines.Get the recipe here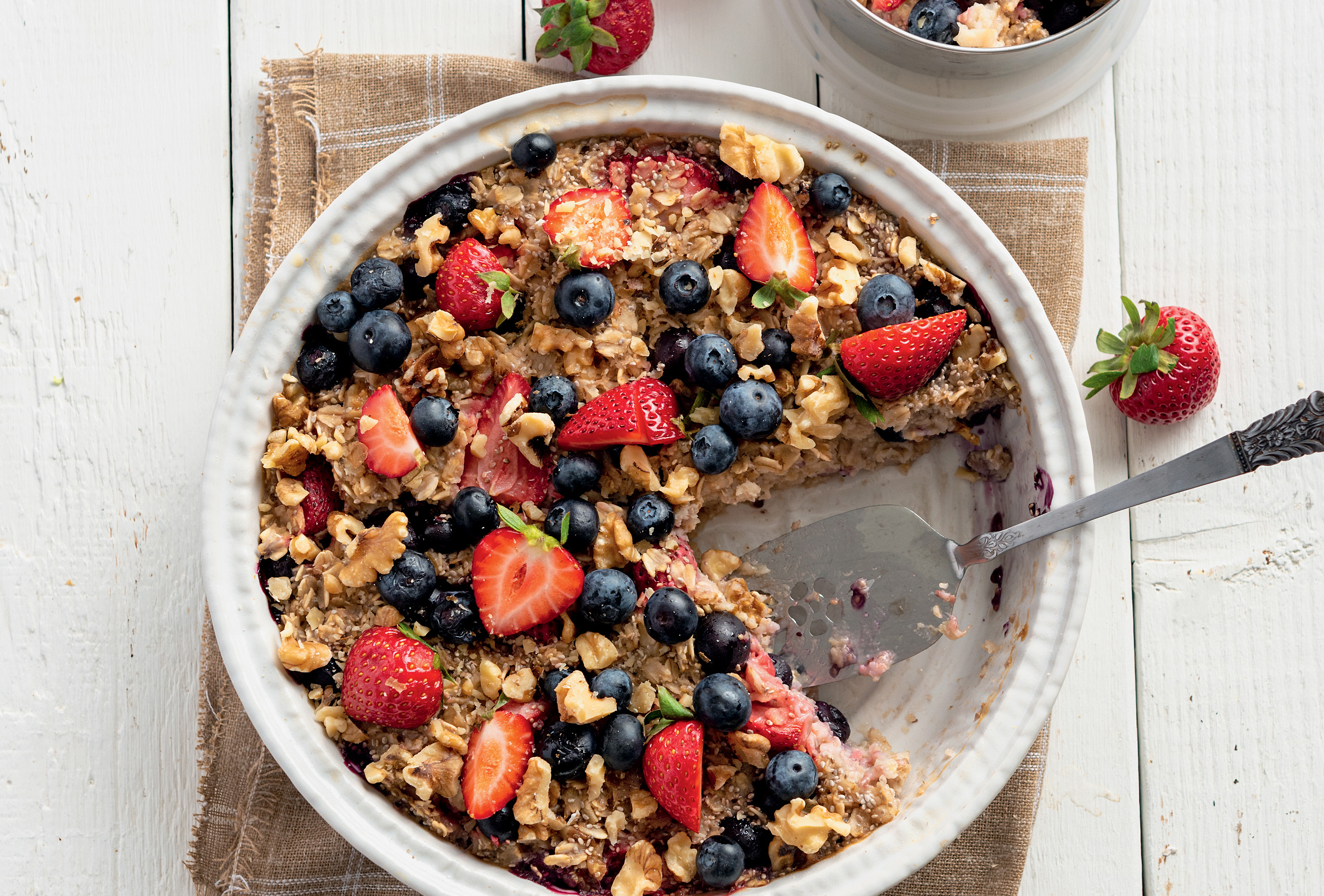 Jackie Sobon
2 Tuesday: Baked berry oatmeal
If you're tired of the same bowl of oatmeal, upgrade your morning go-to for this baked variety. Maple syrup and a medley of berries add a touch of sweetness, while walnuts, plant milk, and vanilla add a touch of creaminess and an irresistible aroma. Don't forget the chia seeds, as these nutrient powerhouses add a punch of protein and antioxidants.
Get the recipe here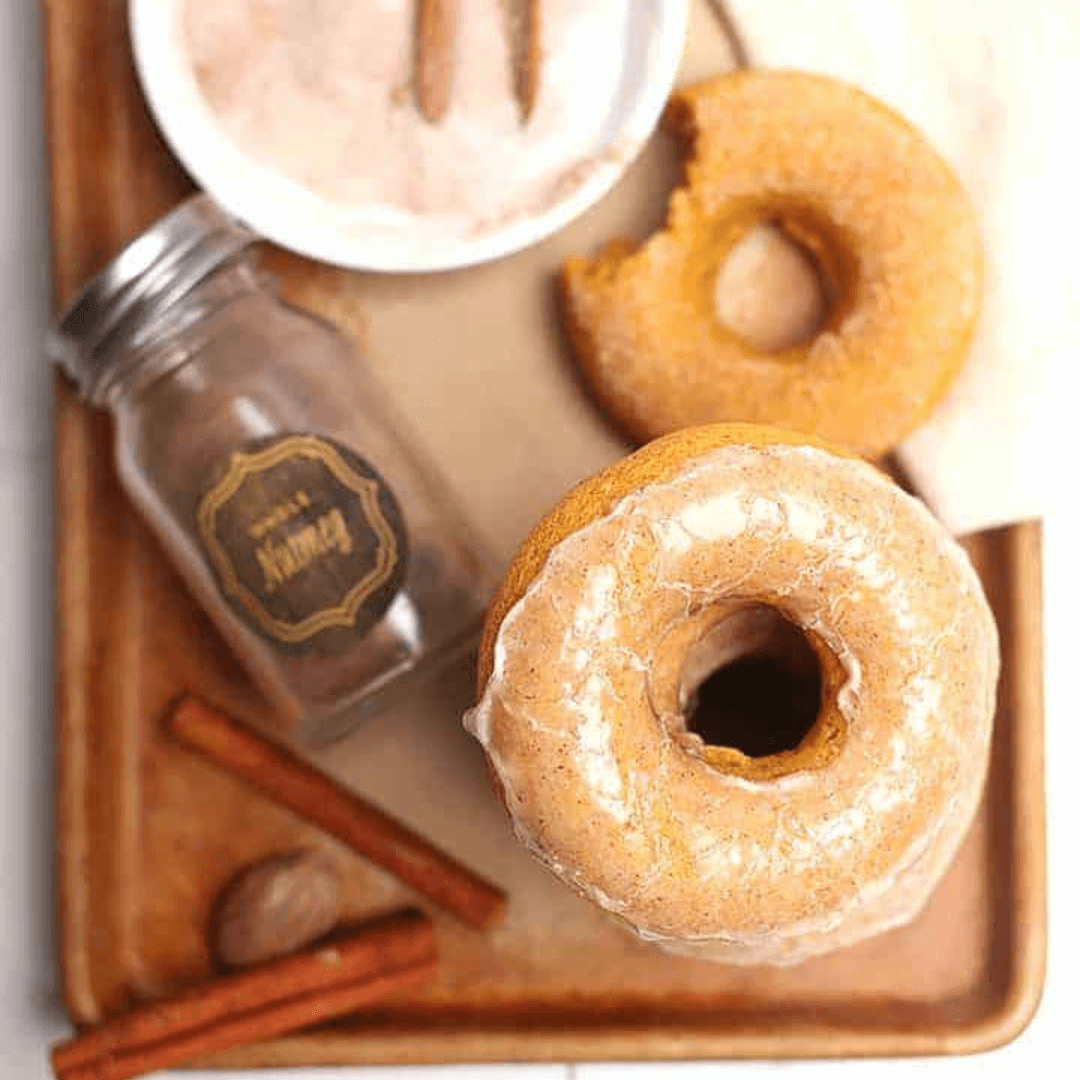 My Darling Vegan
3 Wednesday: Vegan pumpkin doughnuts with spiced glaze
Let's face it, doughnuts are really cake for breakfast. Made with pumpkin purée, maple syrup, and the perfect blend of spices, every bite is heavenly.
These dessert-for-breakfast bites by My Darling Vegan are dipped in a cinnamon-spiced glaze so perfect, you'll wish autumn would never end.Get the recipe here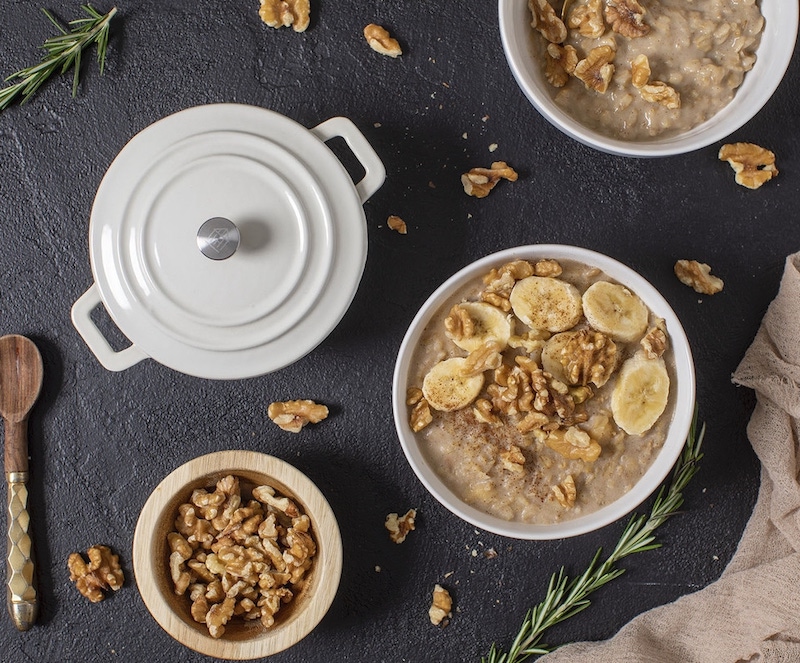 Shanika Graham-White
4 Thursday: Jamaican-inspired porridge
Bananas lend a dash of sweetness to this Jamaican-inspired oatmeal porridge. Add in cinnamon, ground nutmeg, and vanilla, and you get a comforting bowl of breakfast that will leave you satiated while indulging your sweet tooth. Add your favorite stewed berries or a spoonful of coconut cream for a nourishing addition.
The Oatmeal Artist
5 Friday: Peach cobbler baked oatmeal
This customizable cobbler-for-one by The Oatmeal Artist is warm, gooey, and truly satisfying. The fruit layer is perfectly sweet and pairs wonderfully with the biscuit-like oatmeal topping.
Even better? The recipe works with both fresh and frozen fruit, so you don't have to wait for peach season. You can also get creative and swap the peaches for your favorite fruits.
Get the recipe here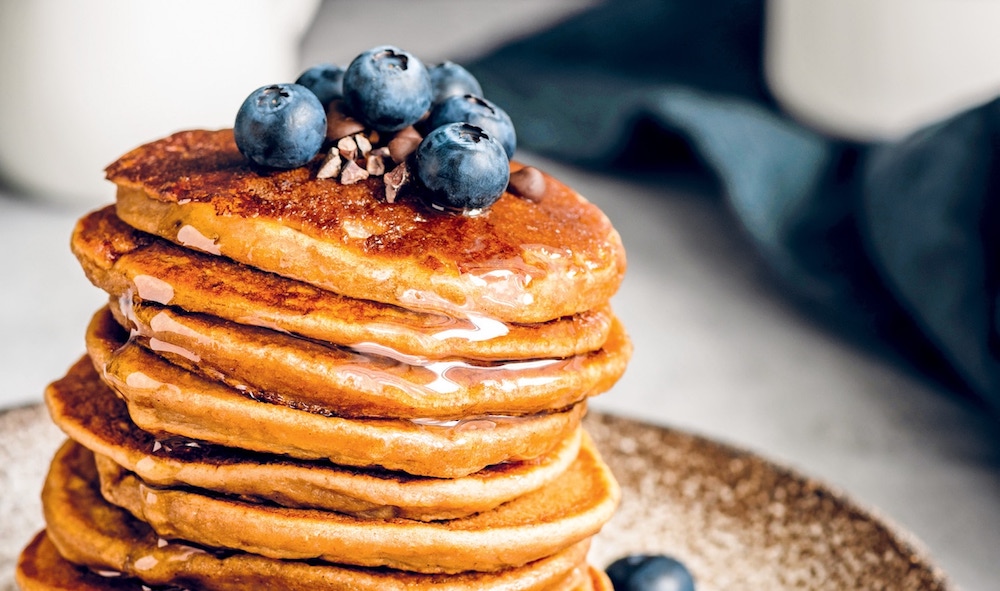 ALLEKO
6 Saturday: Oat milk pancakes
The weekend calls for stacks of big, fluffy, fat pancakes that fill your home with their subtle yet oh-so-enticing aroma, which is why we're loving these oat milk flapjacks.
Bring your pancakes to a new level with bluberries. Mix frozen or fresh berries into your batter and top them off with syrup, a pat of plant-based butter, and a few more blueberries. You'll want to make these every weekend, trust us.
Get the recipe Here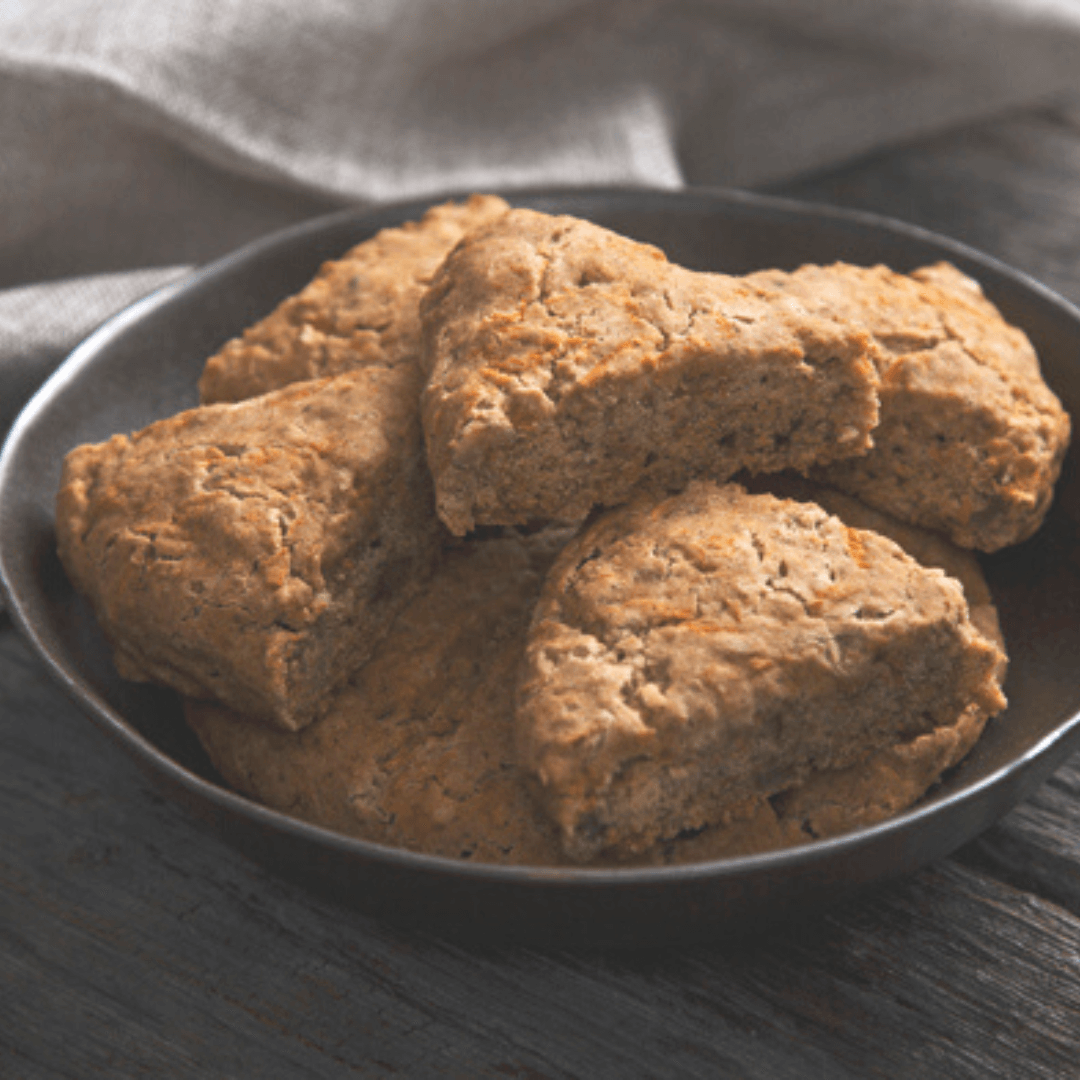 Pickles & Honey
7 Sunday: Carrot cake scones
This is the one carrot cake recipe that doesn't need vegan cream cheese frosting. Hearty, moist, and flavorful, these scones by Pickles and Honey will bring you sweet satisfaction without the sugar crash.
For a lower fat option, omit the walnuts. You can also substitute the shredded carrots for zucchini. Pair these with a cup of coffee or almond milk latte, and embrace a relaxing, lazy Sunday as you nibble on these healthy vegan treats.Get the recipe HERE
For more vegan breakfast ideas, read: