Delta Airlines is soaring above and beyond in enhancing the in-flight dining experience for its customers. This fall, the airline is unveiling a slew of additions to its menu, including a new oat milk coffee creamer and meatless meal offerings.
"We want every dining experience on a Delta flight to feel exciting for our first-time flyers, our million milers, and every customer in between," Kristen Manion Taylor, Senior Vice President of In-Flight Service at Delta, said in a statement. "Our customers and the diverse communities we serve are the heart of everything we do at Delta, especially as we continue to develop inclusive menus and bring new partners and products on board."
One of the most anticipated additions to Delta's menu is the introduction of oat milk coffee creamer, catering to the growing demand for dairy-free, plant-based alternatives. This change aligns with Delta's mission to accommodate a wide range of dietary preferences.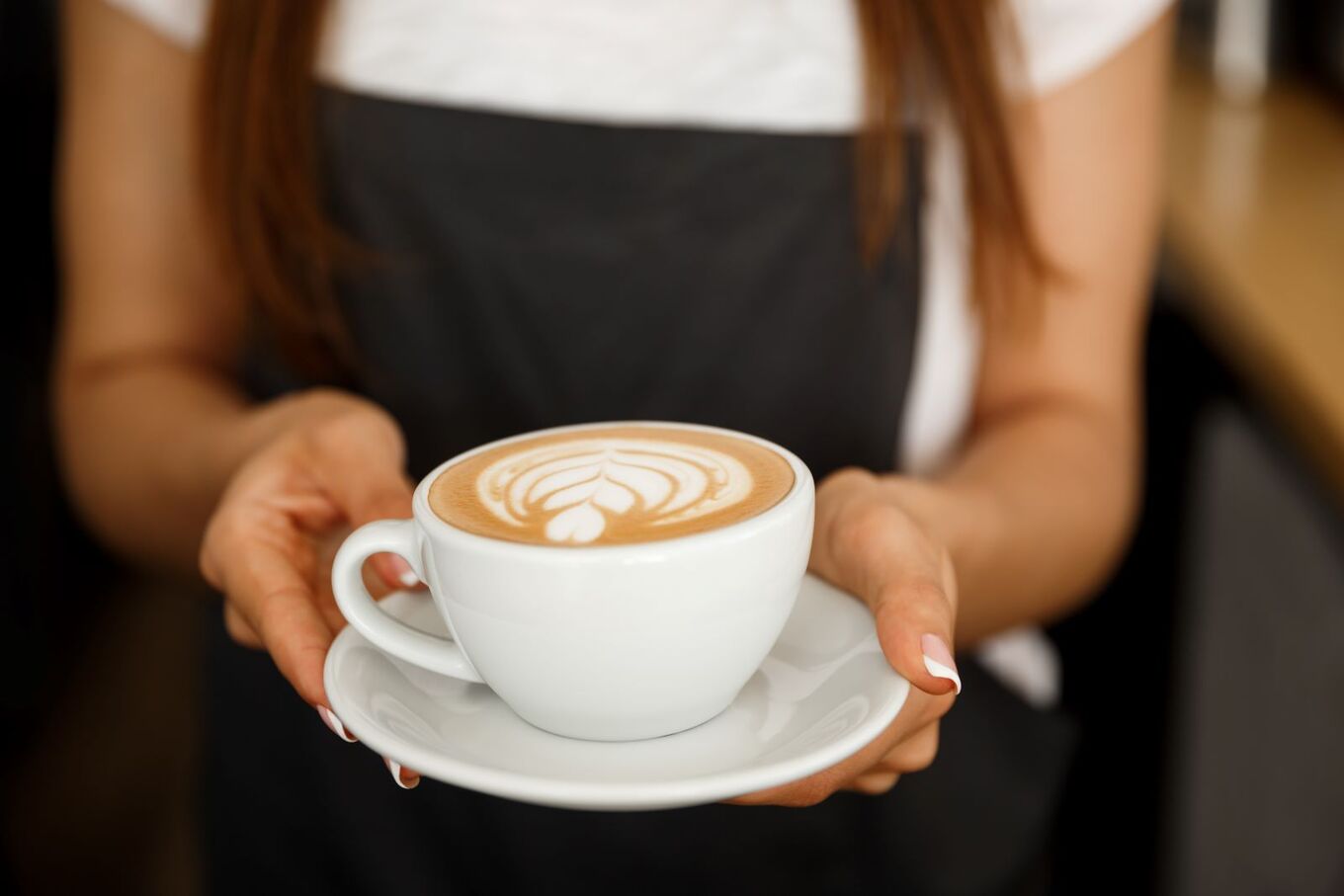 Adobe
Customers on Delta flights can enjoy the creamy goodness of Lakeland Dairies oat milk creamer.
The oat milk creamer is available on all domestic flights, short-haul international flights, and all international flights departing from the United States.
Delta Airlines' meatless meals
This move not only showcases Delta's commitment to providing diverse and inclusive choices but also sets a new standard for accommodating passengers' dietary needs. The airline also added a new meat-free option: vegetarian mushroom ravioli with a red pepper butter sauce, wilted garlic spinach, artichoke, marinated tomato, and parmesan.
Previously, Delta offered other vegetarian meal options—including the Impossible Burger (topped with cheese) and a Warm Seasonal Vegetable Plate (made with butter)—to select flights that are 900 miles or longer for passengers in Delta One (business class) and first class.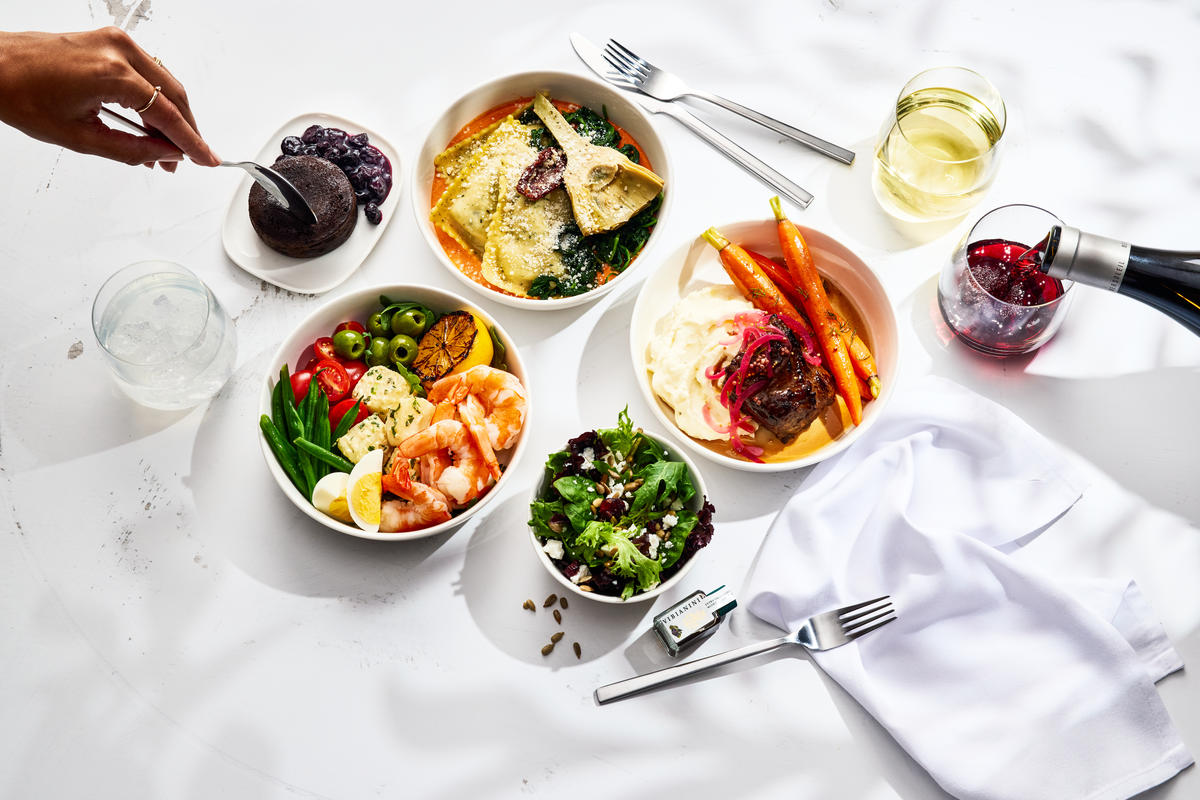 Delta Airlines
Additionally, Delta flights departing from San Francisco previously offered another unique vegetarian option: meatless lamb meatballs made by local startup Black Sheep Foods in partnership with local mini-chain Souvla. The Greek-inspired dish was served with spinach rice and dairy-based feta.
With its new oat milk creamer offering, Delta recently became the winner of PETA's Compassion on Board Award for being the first major airline to offer oat milk creamer on all its flight menus departing from the US.
The growth of oat milk offerings
The demand for vegan milk has skyrocketed, while the consumption of dairy milk has declined by 40 percent over the past 50 years. Millions of Americans—including an estimated 95 percent of Asian Americans and 80 percent of Indigenous and Black Americans—are lactose intolerant.
With the continued demand for oat milk options, oat milk brand Oatly recently expanded its product offerings to one of Germany's largest coffee chains, Coffee Fellows. The chain will make Oatly Barista available in 275 of its locations across Germany, Austria, Belgium, Luxembourg, and the Netherlands.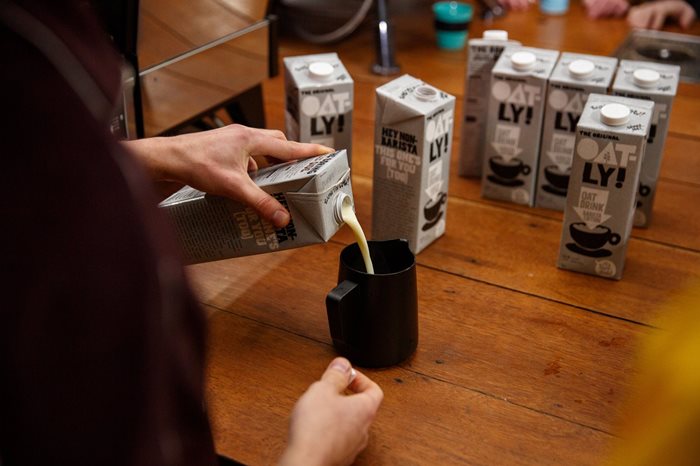 Oatly
Notably, Coffee Fellows' customers can now enjoy all its coffee specialties dairy-free at no extra charge, further supporting the global shift toward sustainable and plant-based diets.
"Our guests can help make a meaningful contribution to reducing their impact on the climate by choosing oat drink over cow's milk. We process around 1.3 million liters of cow's milk into coffee specialties every year," Sybille Stauch, Director of Marketing & Sustainability at Coffee Fellows, said in a statement.
"Through our cooperation with Oatly, we would like to change that and are aiming to double our sales of oat drink by the end of 2024," Stauch said.
Oatly Barista Edition is the most popular plant-based milk alternative in Germany. It delivers a vegan milk alternative that has the same creamy taste, frothy feel, and functionality as traditional dairy, and in general, is better for the climate compared to cow's milk.
"We're excited to be working with one of Germany's largest coffee shop chains to offer Oatly Barista to their customers across Europe," Isabel Groß, Oatly's Head of Out of Home & New Business for DACH & Poland, said in a statement. "Coffee Fellows shares our love for coffee culture and our commitment to sustainability and will help support our efforts to make consumers' switch to a more sustainable, plant-focused diet as easy as possible by offering it at no extra charge."
The oat milk expansion for both Delta Airlines and Oatly helps enhance the dining experience for customers while simultaneously advancing sustainability and inclusivity in the airline and coffee industries.
For the latest vegan news, read: