Europe has so much to offer. If you know where to look, this continent is teeming with history, culture, nightlife, art, beautiful scenery, and, it turns out, lots of great vegan food, too. Whether you're heading inland to cities like Berlin, Germany or you're off to the coast to see Athens, Greece, there is plenty of delicious plant-based food waiting for you. Here, we've gathered just a handful of top picks to get you started, but it's important to note this is just the tip of the iceberg when it comes to the European vegan scene. Get your stomachs ready, and let's go.
Is Europe vegan-friendly?
Much of European cuisine is meat- and cheese-heavy, there's no denying it. But things are starting to change. In 2022, one study by French research company OpinionWay and the Good Food Institute found that meat consumption is falling across the continent. The researchers interviewed more than 4,000 adults across Italy, Spain, Germany, and France, and found that more than 50 percent had reduced their meat consumption in the last five years.
The findings built on a previous study, conducted in 2021, which was carried out by ProVeg International and Innova Market Insights. The research involved more than 7,500 participants from 10 European countries, including the UK, Poland, Spain, Italy, and Romania, and concluded that moving away from meat is Europe's "new normal."
Another study by the vegan restaurant directory Happy Cow suggests that these diet changes may be translating into the dining scene. In 2022, it revealed that the vegan restaurant count in Europe had jumped up 25 percent from 2019—from 2,600 to 3,400.
The best vegan restaurants in Europe
As mentioned above, there are literally thousands of restaurants across Europe, so when you're booking a trip, we encourage you to do your own research, too. Not that you need us to tell you that—the vegan restaurant search is arguably the best part of getting ready for vacation. But to help you out with your quest for delicious animal-free food, we've listed some of the best places to check out if you're heading to the continent soon. Warning: it *might* make you want to book extra transport so you can explore more places. Sorry, not sorry.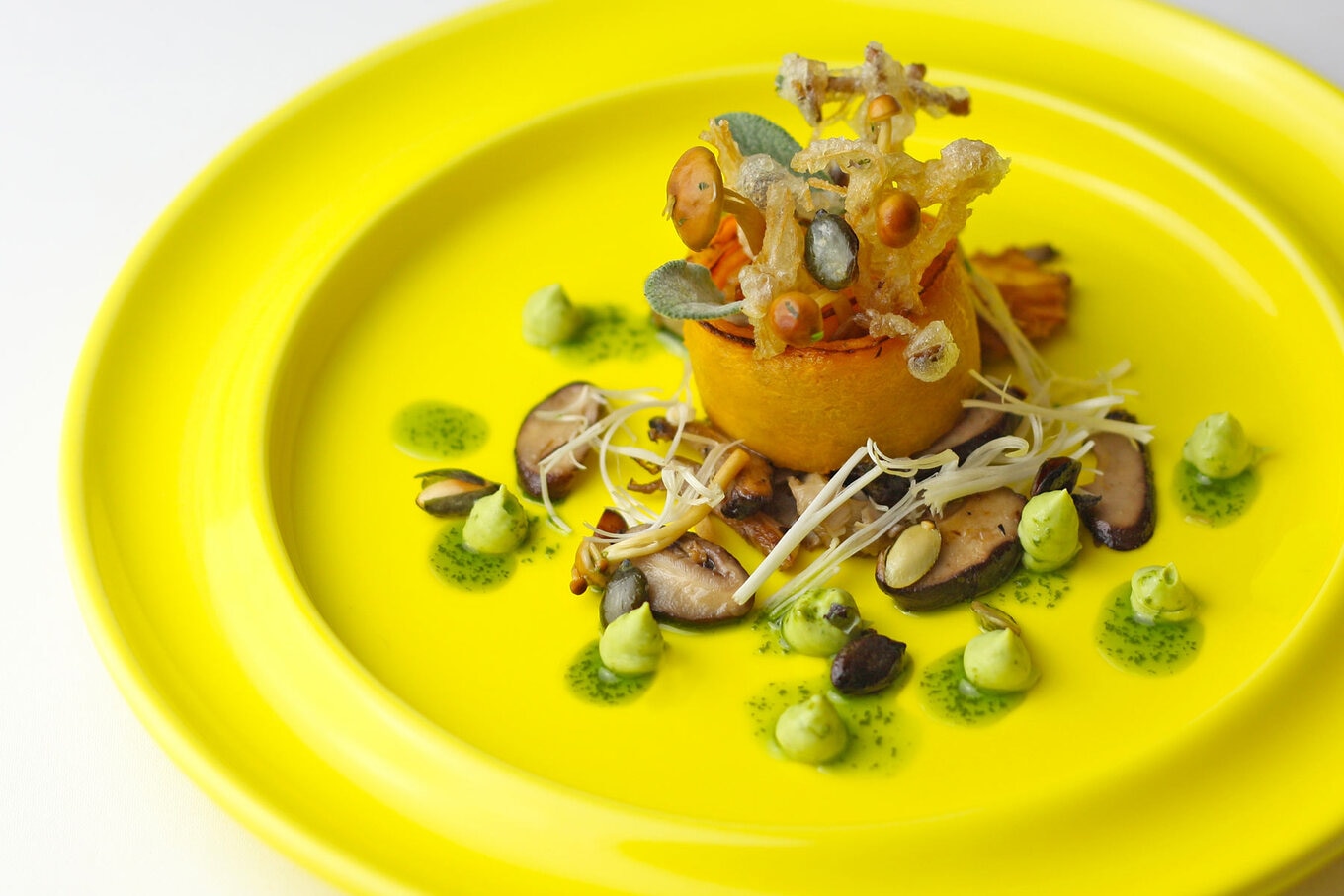 Gauthier Soho
1 Gauthier Soho
London, United Kingdom
London has a thriving vegan scene (you can find more restaurant recommendations for the UK's capital here!), but if you're feeling fancy, Gauthier Soho is well worth your time and money. Run by Alexis Gauthier, this upmarket eatery hasn't always been vegan, but in 2021, the Michelin-starred chef decided it was time to stop profiting from "selling dead animals," and transformed his entire menu. The offering changes with the seasons, but at the time of writing, you can choose from options like Butternut Rose, Quinoa, Sage, and Sauteed Mushrooms in a Light Turmeric Sauce and Corn and Blackberries, Marinated Tempeh, Popcorn, and Corn Velouté.
Check it out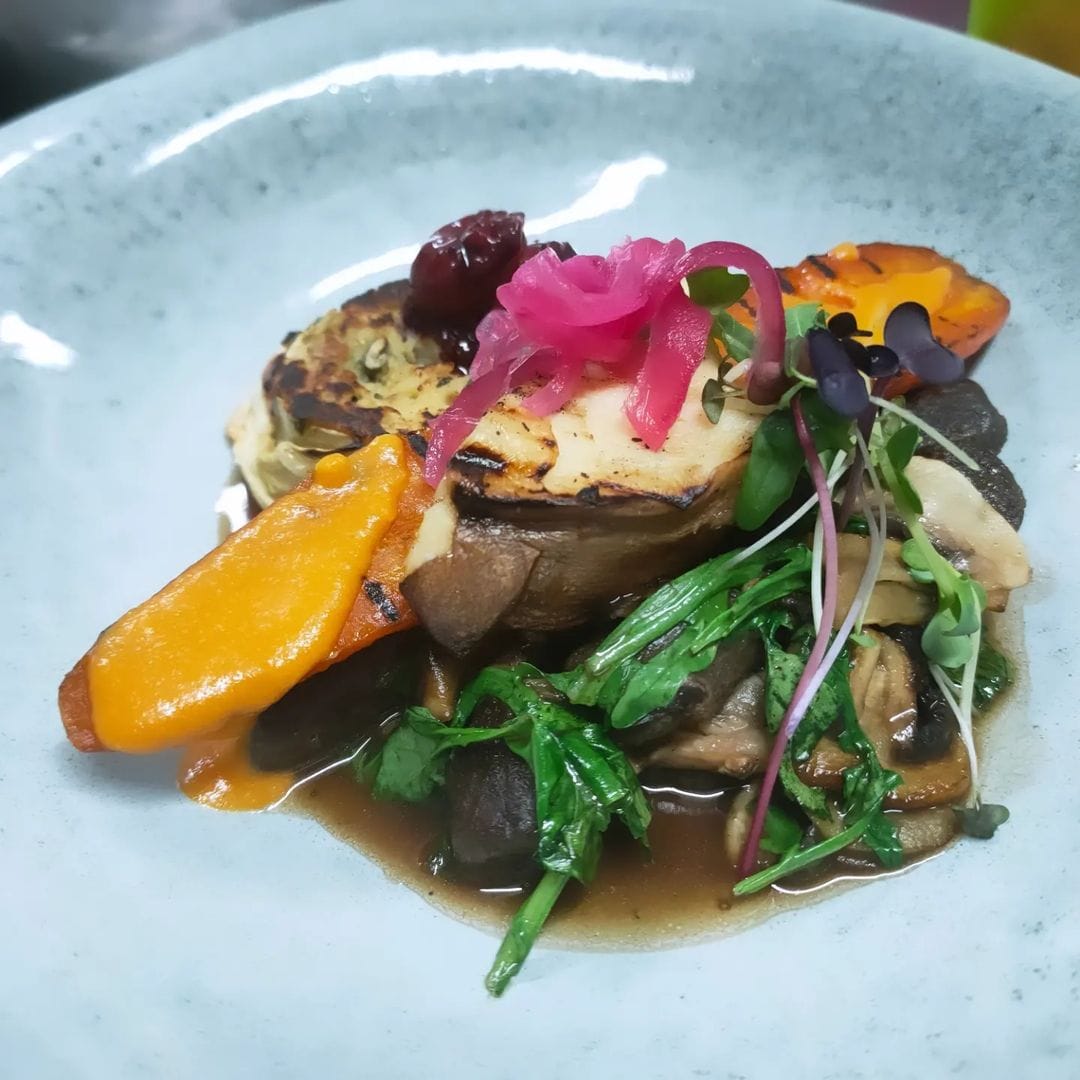 Lucky Leek
2 Lucky Leek
Berlin, Germany
You're certainly not short of plant-based options in Berlin, Germany's vibrant and unique capital city. But if you're looking for an elevated, fine-dining experience, head to one of its most renowned plant-based restaurants, Lucky Leek. The eatery has even received a seal of approval from the Michelin Guide in the form of its Bib Gourmand award, which recognizes "good quality, good value cooking."
Check it out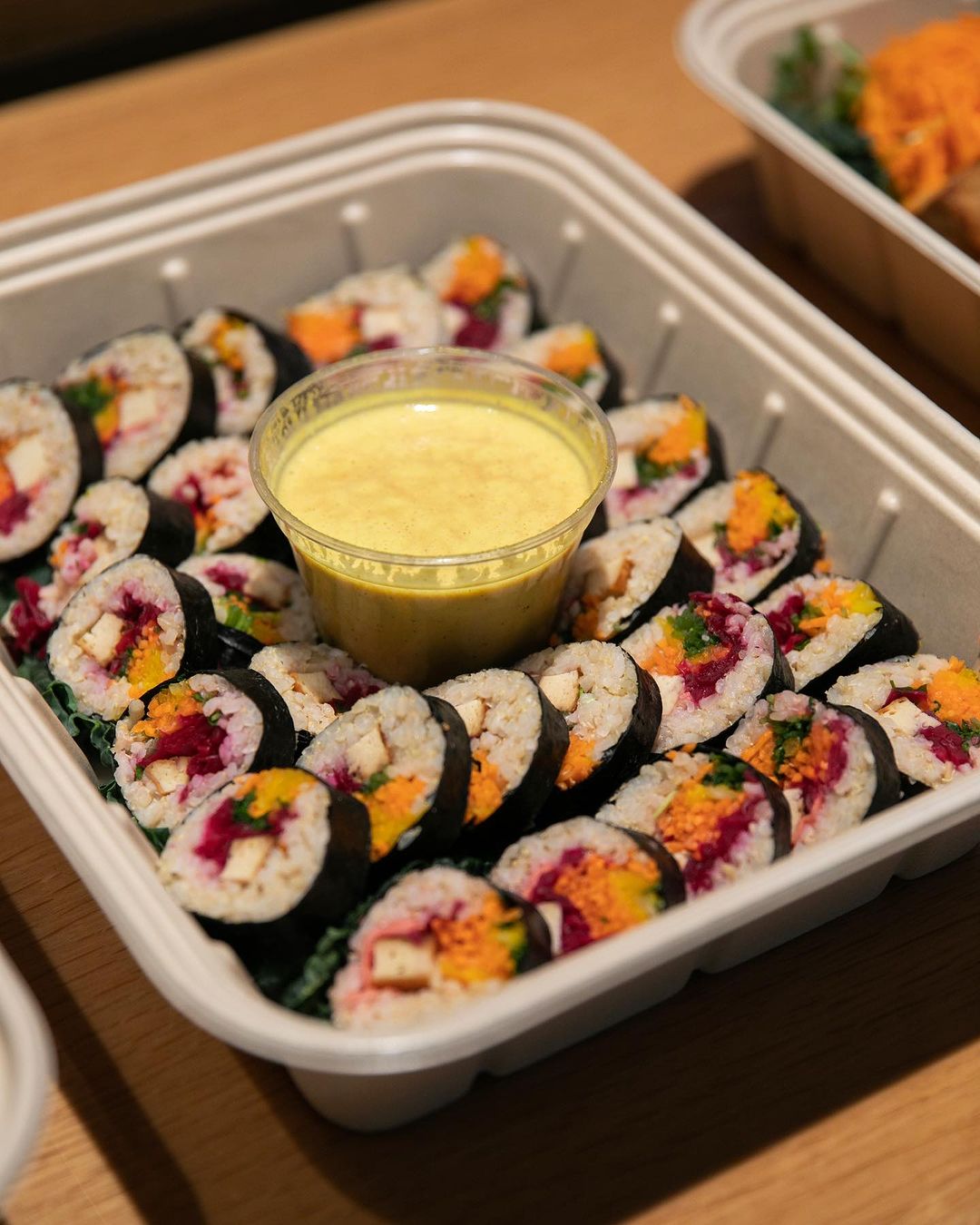 Le Botaniste
3 Le Botaniste
Ghent, Belgium
Like much of Europe, Belgium's traditional dishes (beef stew, stewed eel, and so on) are not vegan-friendly. But at Le Botaniste, you can find some of the best organic, plant-based, and carbon-neutral cuisine this country has to offer. Located in Ghent, Belgium's port city capital, the menu includes dishes inspired by places all over the globe, including Moroccan vegetable tagine, Italian pasta bolognese, and Japanese sushi rolls.
Check it out
Le Potager de Charlotte
4 Le Potager de Charlotte
Paris, France
A few years ago, you'd have struggled to find vegan food in Paris, France's capital certainly loves butter, cheese, cream, and meat—you get the gist. But things are changing, and the vegan scene is starting to pick up (for more on this, check out our Paris guide here!). For proof of that, head to Le Potager de Charlotte, which offers fresh, organic, locally sourced vegan cuisine. It has two locations, in the 9th and 17th districts, and its offering includes dishes like sesame marinated tofu, roasted eggplant, and rigatoni with "ancient tomatoes."
Check it out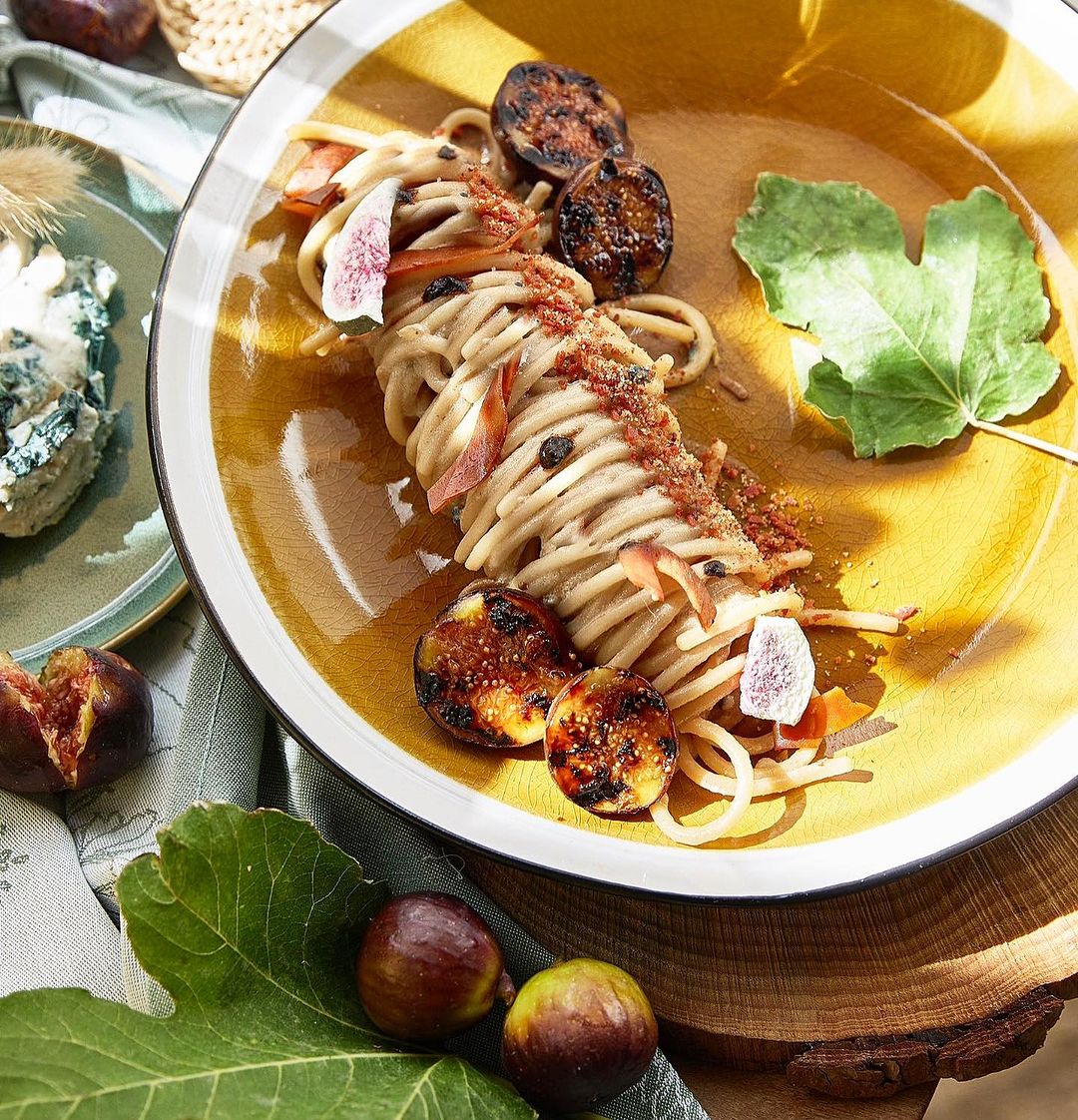 Romeow Cat Bistrot
5 Romeow Cat Bistrot
Rome, Italy
You know how the saying goes. When in Rome… eat vegan food, especially if you're close to Romeow Cat Bistrot. Because what's better than eating delicious, vegan dishes and sipping on cruelty-free cocktails? Doing all of that, in Italy, with a cat sitting at your feet? Unbeatable.
Check it out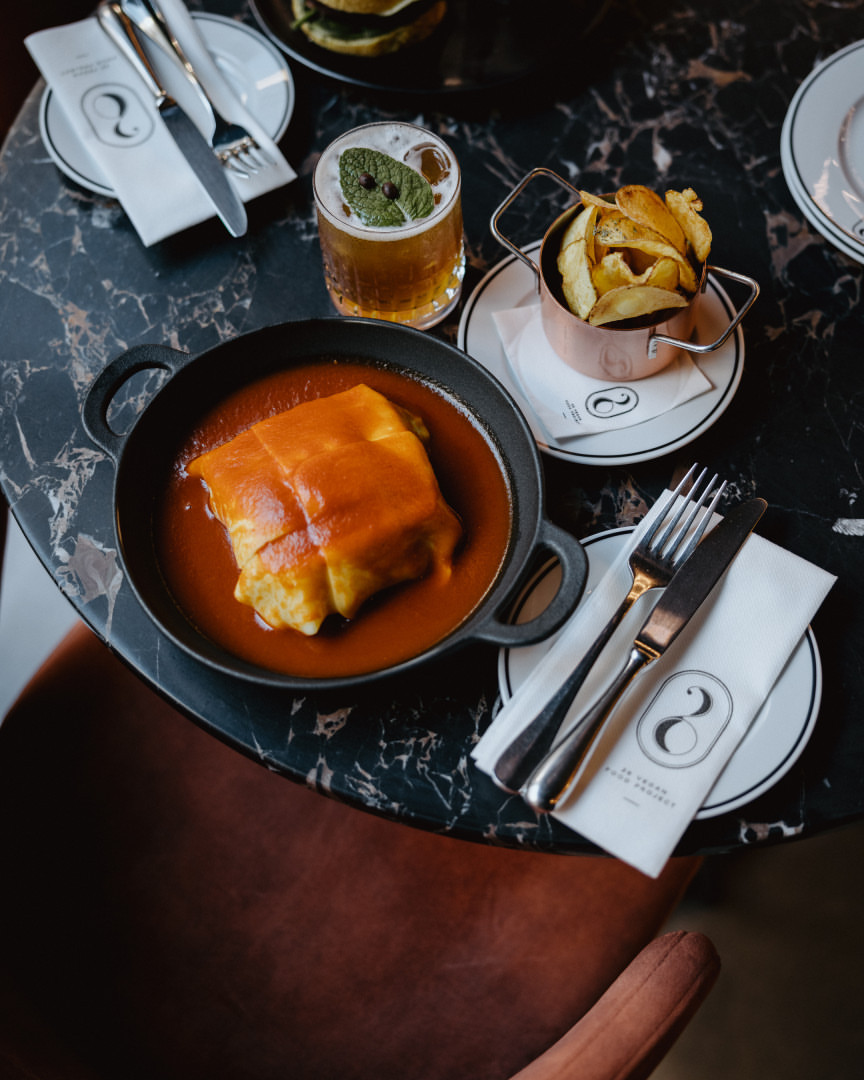 Vegan Food Project
6 26 Vegan Food Project
Lisbon, Portugal
In 2022, Lisbon was identified as having major growth potential in terms of its vegan restaurant scene, so, if you find yourself in Portugal's stunning capital, you won't be short of options. One of the spots that needs to be on your must-try list is the 26 Vegan Food Project. The restaurant offers several takes on traditional Portuguese food, so you can sample the local cuisine without the animal products, it's a win-win.
Check it out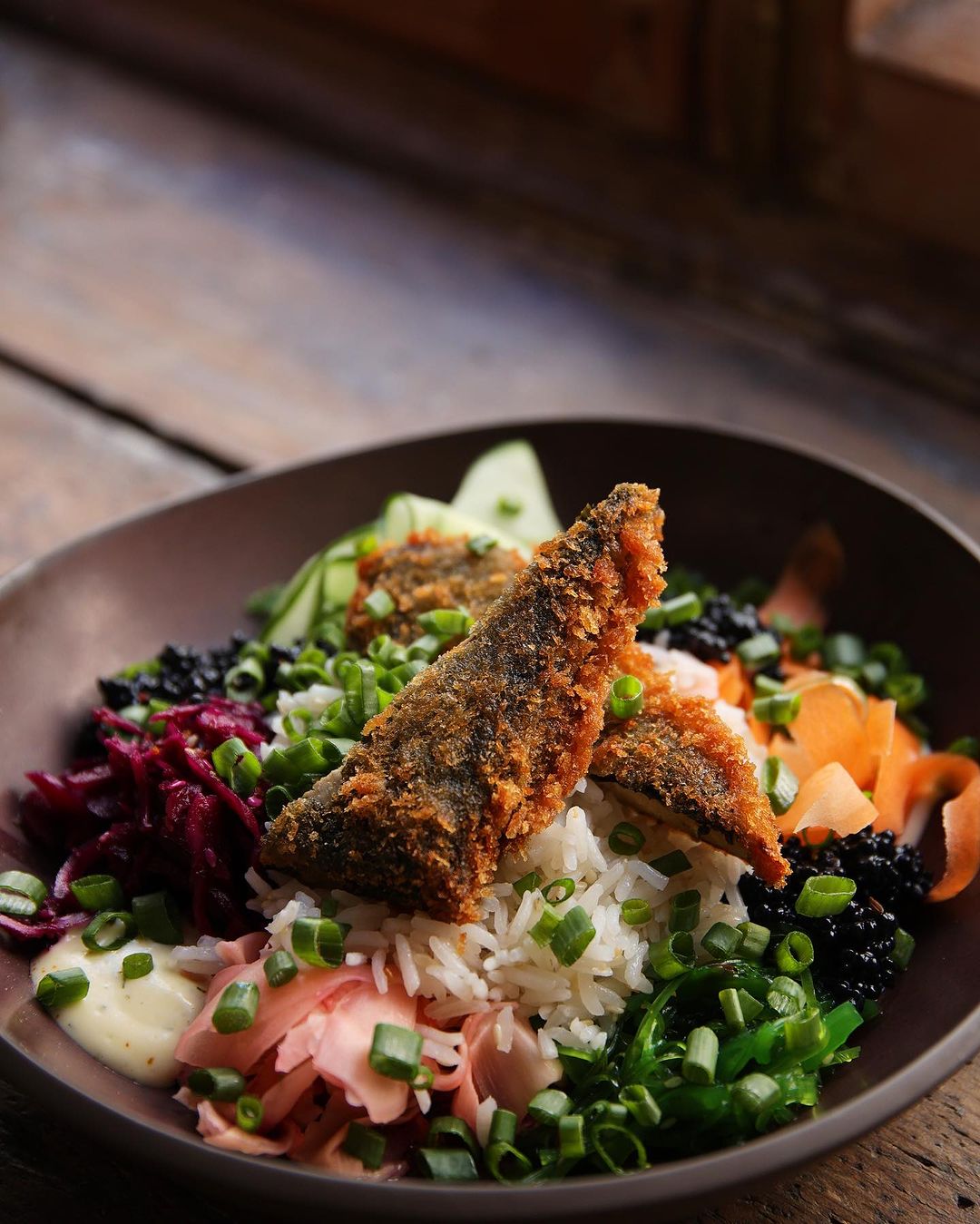 Vegan Restoran V
7 Vegan Restoran V
Tallinn, Estonia
Estonia might not be at the top of your European must-see list, but it should be. As well as top-notch history, beaches, and nature, this country has a few fantastic vegan eateries, too. In the capital of Tallinn, for example, you'll find options like smoked seitan chorizo, tofish, faux gras, and much, much more, at Vegan Restoran V.
Check it out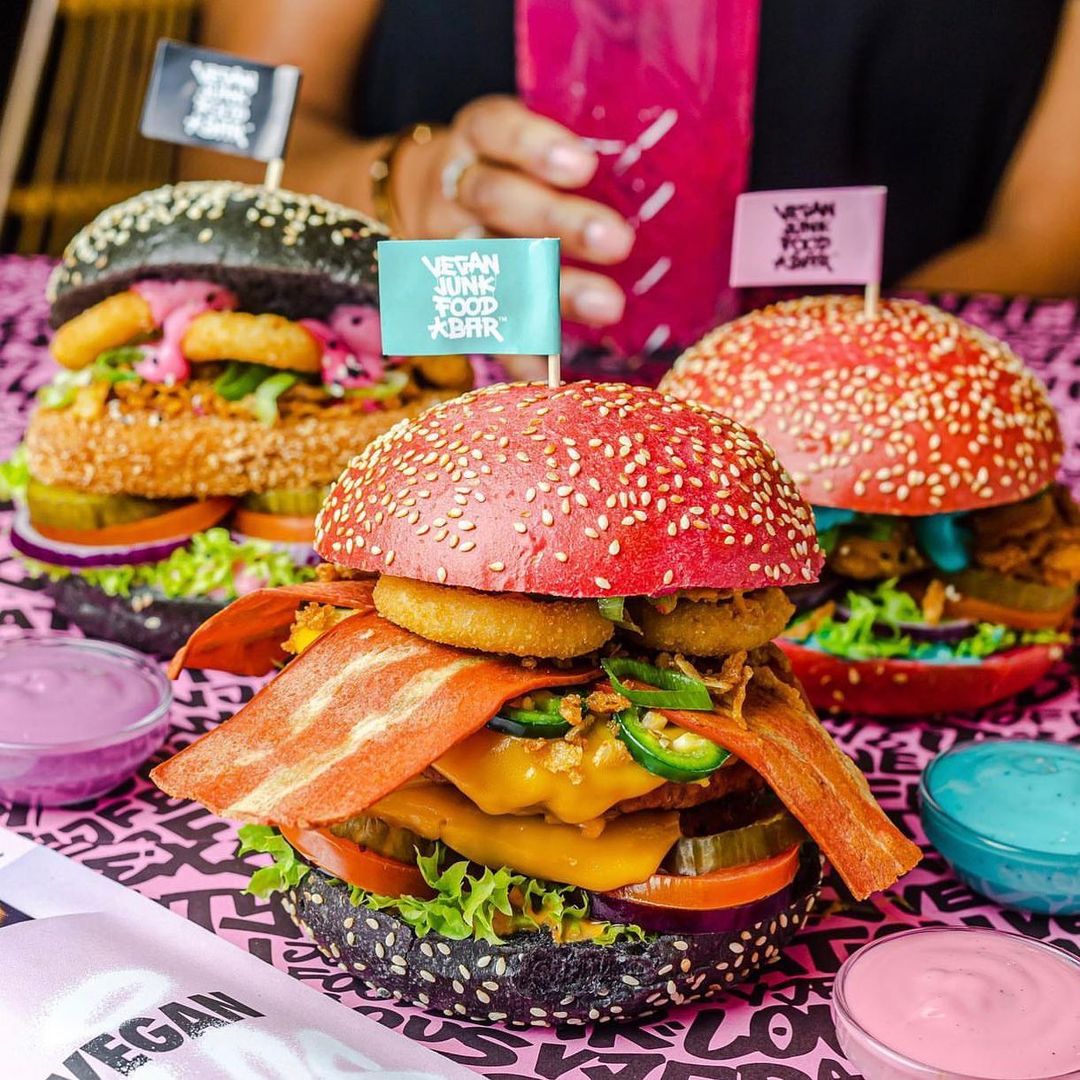 Vegan Junk Food Bar
8 Vegan Junk Food Bar
Amsterdam, Netherlands
Sometimes, you want something elegant, refined, and a little bit fancy. And other times, you want junk. If you're in the latter mood, Amsterdam's Vegan Junk Food Bar has you covered (it also has locations in Barcelona, Spain, Cologne, Germany, and Rotterdam, Netherlands, too, if you need more vegan junk food action). Choose from options like Loaded Freak Fries, juicy burgers, sharing nachos, indulgent desserts, and much more.
Check it out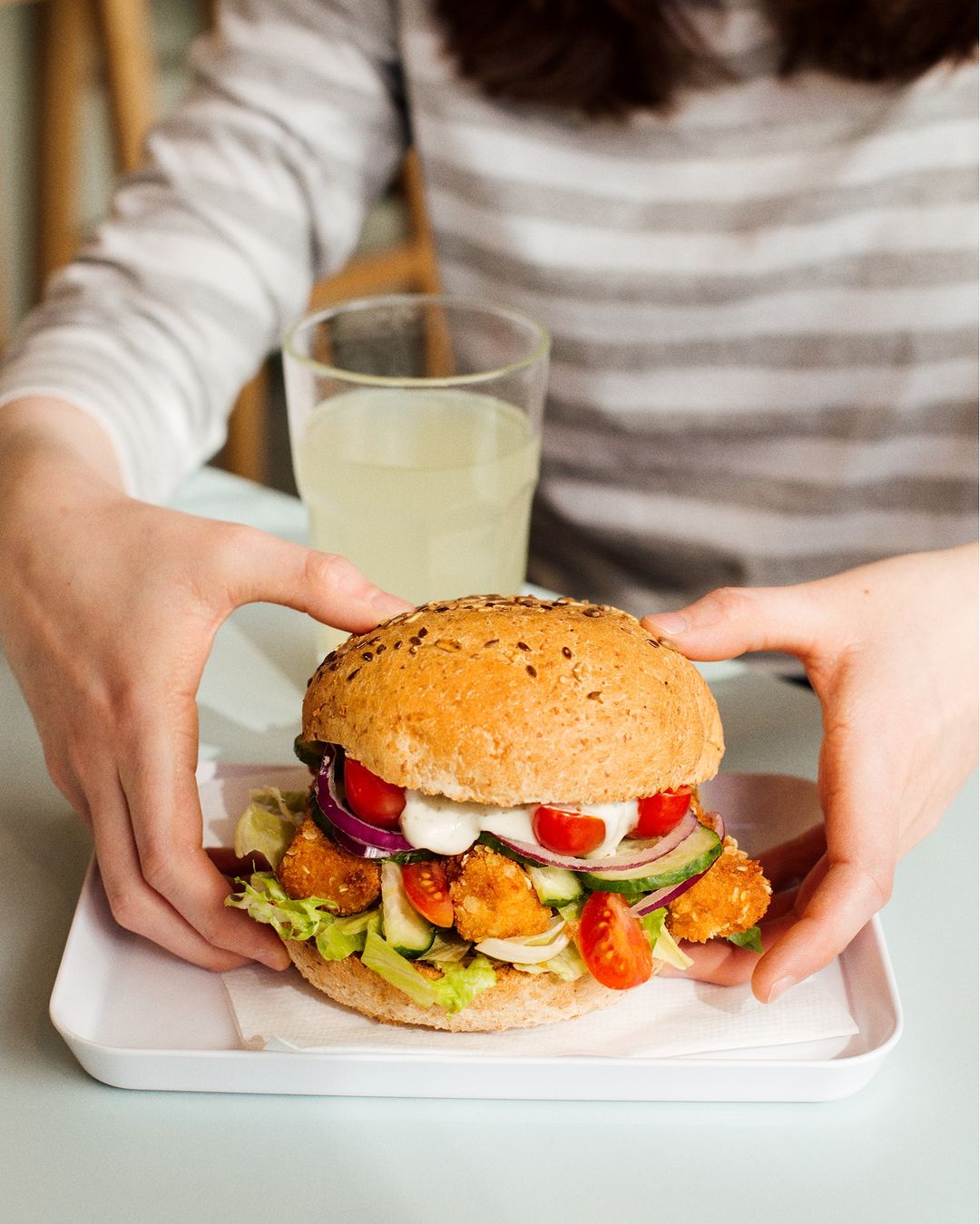 Krowarzywa
9 Krowarzywa
Krakow, Poland
The medieval city of Krakow in southern Poland isn't short of history or beautiful architecture. And its vegan food offering is pretty good, too. After you've toured the Rynek Główny (Krakow's picturesque main market square), head to Krowarzywa for some vegan burger goodness. Choose from patties made from a variety of vegan meats, including chicken, pastrami, fish, and meatballs, or treat yourself to a seitan kebab—either way, you won't be disappointed. Krowarzywa is a small plant-based chain with several other locations across Poland. You'll also find it in cities like Gdańsk, Warsaw, and Szczecin.
Check it out
The Lala
10 The Lala
Vienna, Austria
If you're in Vienna from California and you're missing home, head to The Lala for a slice of Californian goodness. Founded with a view to bringing a little bit of Los Angeles into Austria, the menu includes several nutritious and flavor-packed salads (including the Beach Body Booster), as well as dishes like the Hollywood Hills Fresh Roundies, which comes with tempeh, spinach, tomatoes, crispy chickpeas, hummus, and more.
Check it out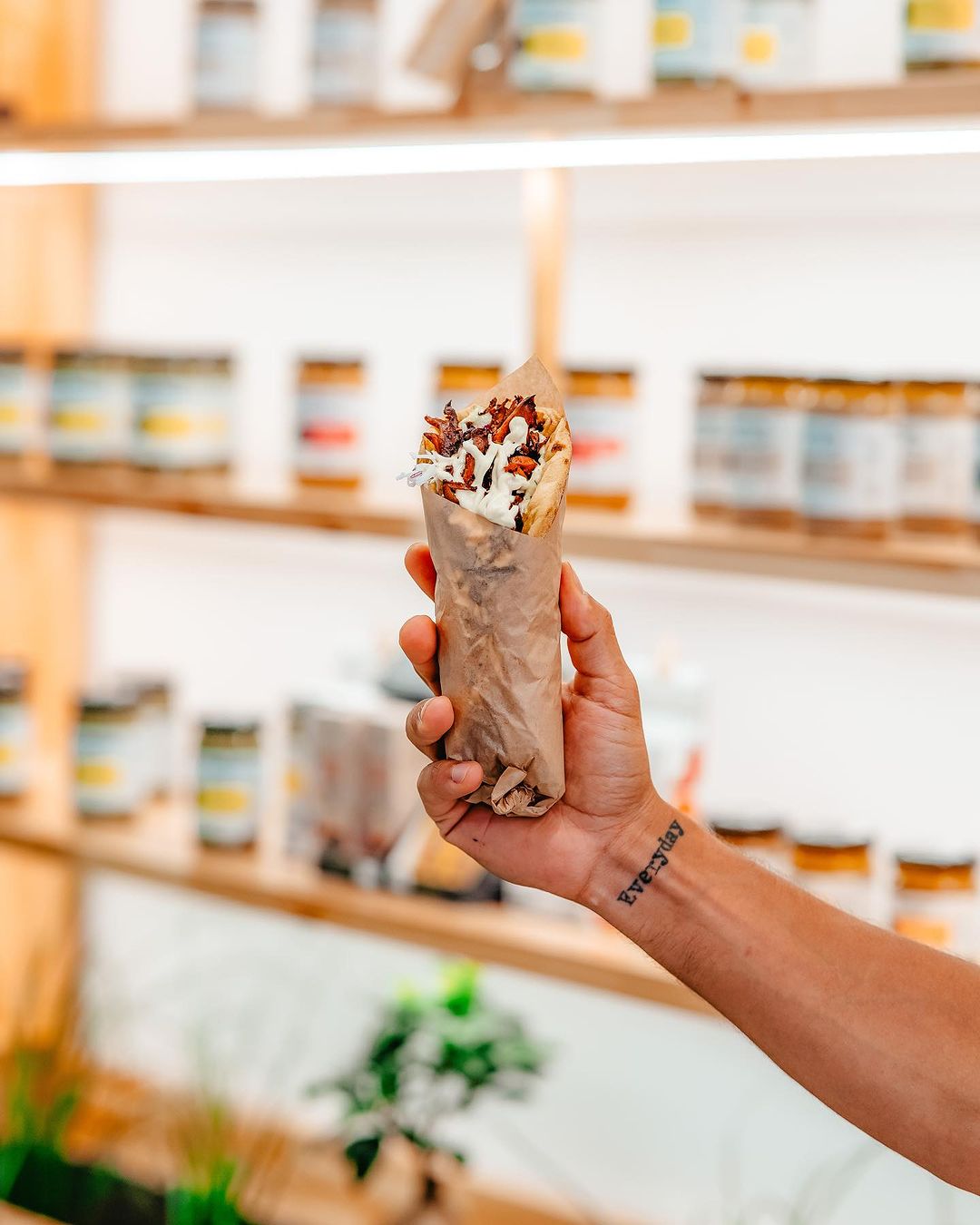 Vegan Beat
11 Vegan Beat
Athens, Greece
Athens has a thriving restaurant scene, sure. But some of the best food in the Greek capital can be found on its streets. And with Vegan Beat, you can experience the best of this cuisine all with totally plant-based ingredients. Choose from options like vegan gyros, lahmacun, burgers, and sweet banoffee pie.
Check it out
For more vegan restaurant guides, read: