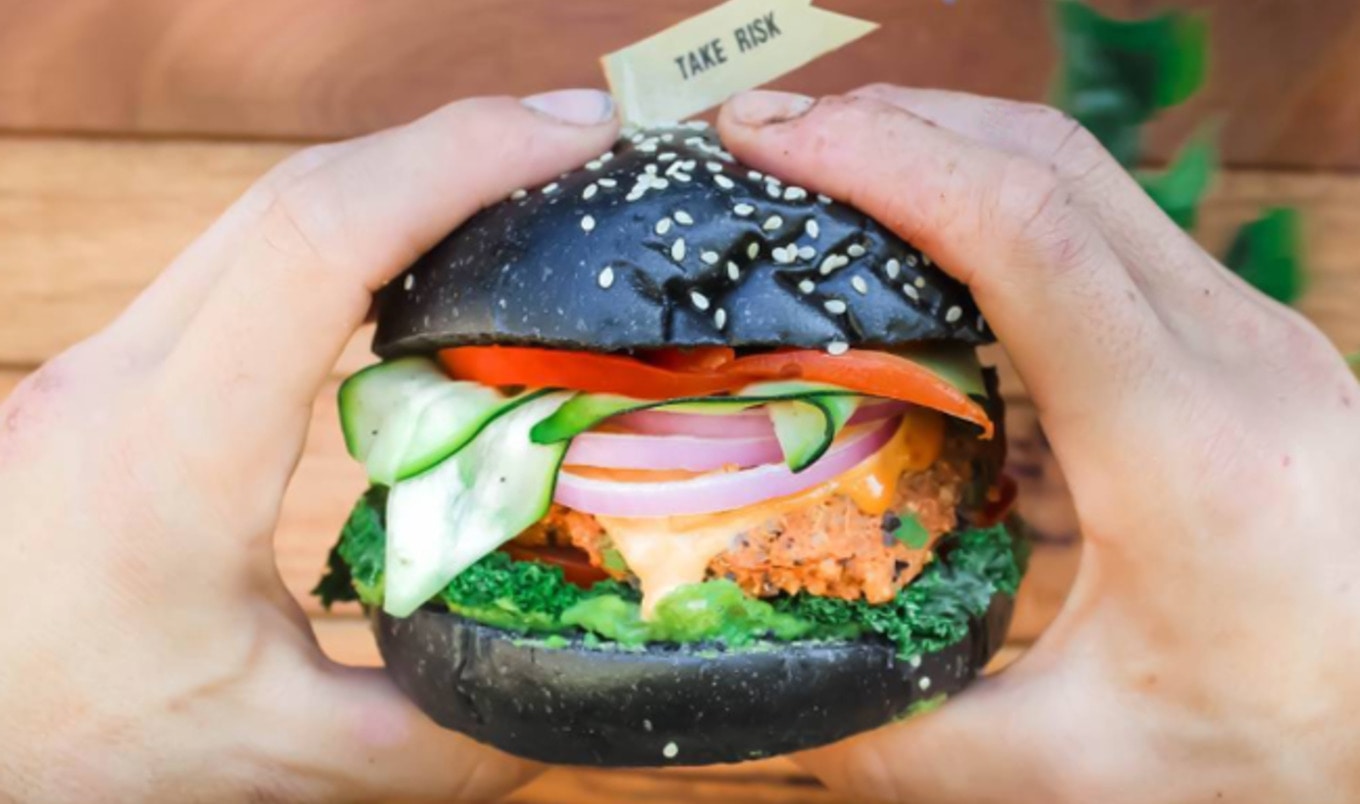 Unicorn, schmoonicorn. Here are 14.5 vegan goth things you never knew you needed (but you do).
June 11, 2017
---
Wave goodbye to the unicorn and mermaid trends of yesterday—it's time to cross over to the dark side and delve into these vegan goth products, from tasty treats to devilishly chic makeup and clothing. Here are 14.5 black things that we're obsessing over.
1. Frankie & Jo's Salty Caramel Ash Black Ice Cream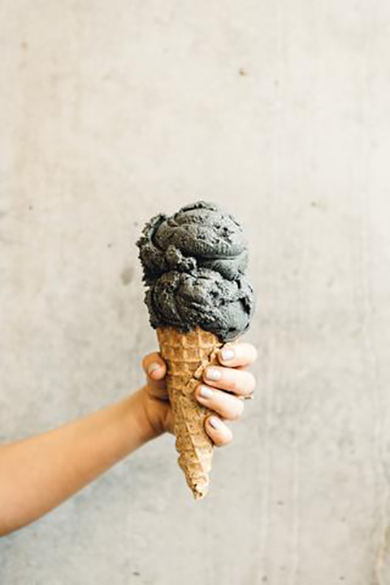 Frankie & Jo's plant-based ice cream shop serves up scoops of their most popular flavor, Salty Caramel Ash Ice Cream, every single day. Their housemade activated charcoal caramel sauce gives this ice cream it's smokey, dark coloring, and it's cashew and coconut base makes it irresistibly creamy.
2. Vegan Obsidian Black Bath Bombs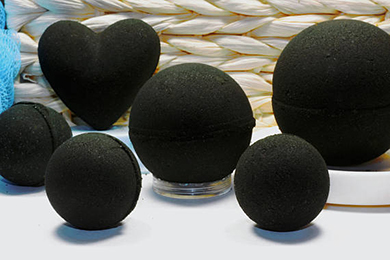 Have you ever wanted to bathe in a pool of water that mirrored your tar black soul? Now you can. Handmade obsidian black bath bombs from Arizona Blue Co soften your skin with essential oils and citric acids as they soak away your many sins and stresses with fumes of fragrant Caribbean coconut and black amethyst.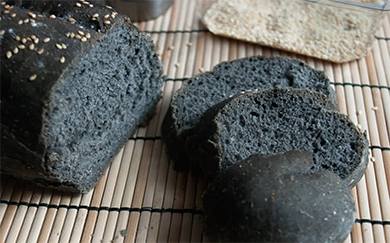 No longer will bread be the dreary staple of a peasant's diet. With vegan goth bread from One Green Planet, you can indulge your sumptuous desires in this hallowed black loaf. Basic ingredients and bamboo charcoal are all you need to craft this soft-baked bread for sandwiches, veggie burgers, or vegan hot dogs.
4. Activated Charcoal Lemonade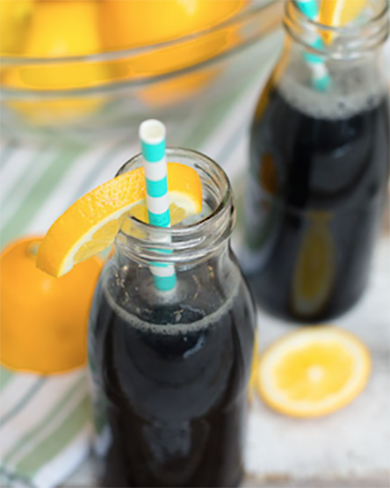 Activate your moody side with this breezy, DIY Activated Charcoal Lemonade from The Edgy Veg. The alkaline properties of charcoal make this drink the perfect detox solution for absorbing impurities you may have ingested in your less-than pristine diet, or a night of binge drinking debauchery (hey, we've all been there). Whether you're looking for a quick-fix to your hangover, or just something sweet to sip on while looking bad-ass, this drink is ideal.
5. Black Latte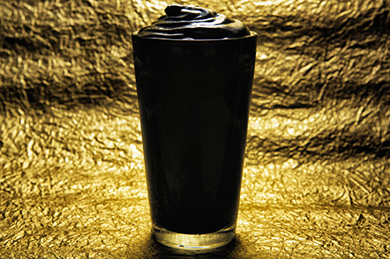 Round K Cafe, a Korean-inspired coffee shop on the Lower East Side of New York, recently debuted their haunting Matte Black Latte. Their pitch-black caffeinated drink is made with Dutch processed cocoa powder, almond milk, espresso, and organic coconut ash—which has been touted for potential detoxing benefits.
6. Blk Water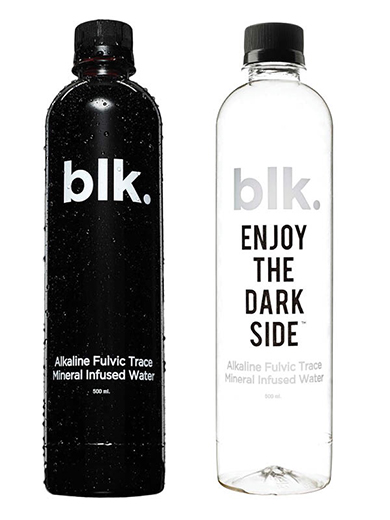 Mysterious minerals mined from the depths of the Earth's soil give this opaque elixir its ominous hue. Alkaline water infused with fulvic minerals, antioxidants, amino-acids, and electrolytes make blk water a nutrient-rich beverage that tastes indistinguishable from its translucent counterpart—and makes drinking something good feel oh-so-bad.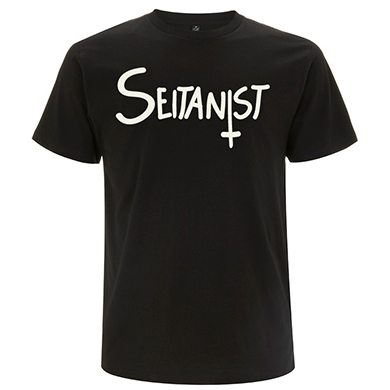 Proclaim your devil worshipping—or your protein enthusiasm—to the world with this goth-chic Unisex Seitanist Tee. You can find this on-trend top from fair-trade, eco-friendly vegan clothing line, Chiaralascura. Leave no confusion as to whose side you're really on. Hail Seitan!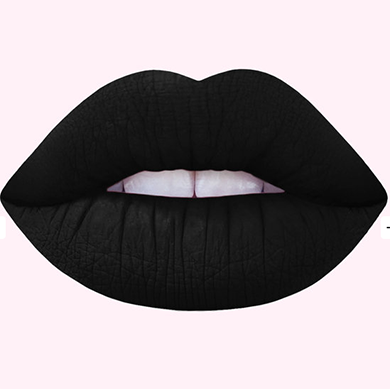 Lime Crime's opaque black Velvetine liquid lipstick is cruelty-free and leaves your pretty lips with a wicked satin-matte finish. If you're looking for the perfect product to accentuate your dark undertones and mysterious manner, this lipstick is long-lasting and luscious enough do the job.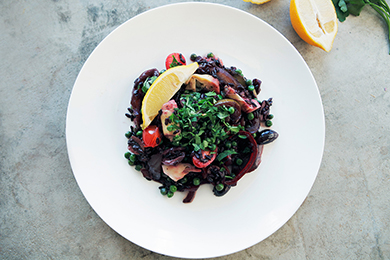 Traditionally made with squid ink, black paella is a Spanish delicacy that you can now veganize with this simple recipe to feed the compassionate demon in you. This dark spin on classic paella from Veggie Very Much uses Perla Negra rice to maintain its onyx aesthetic and a slew of fresh vegetables and spices for its intricate flavor. Vale, Vale.
10. Moon Rocks Cosmic Eyedust by Black Moon Cosmetics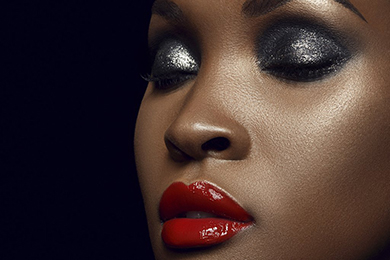 Black Moon Cosmetics makes this 100 percent vegan and cruelty-free witchy makeup, but what's even more noteworthy is how they are revolutionizing the cosmetics scene with their ultra-shimmery liquid eyeshadow made with a carbon black base and silver reflective glitter. Blend this eyeshadow with your fingers or a brush to produce a dark, smokey, and glittery eye look.
11. Salted Black Sesame Vegan Doughnut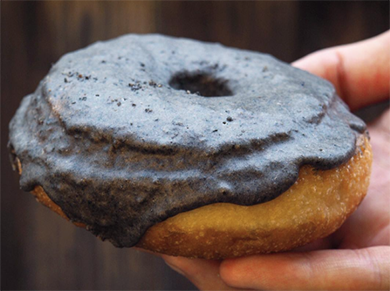 Good Town Doughnut USA in Costa Mesa, CA is serving up their goth inspired Salted Black Sesame Doughnuts by the dozens. This classic doughnut is coated in their perfectly sweet (and ghoulishly goth) black icing, producing a truly unique sweet treat.
12. Black Burgers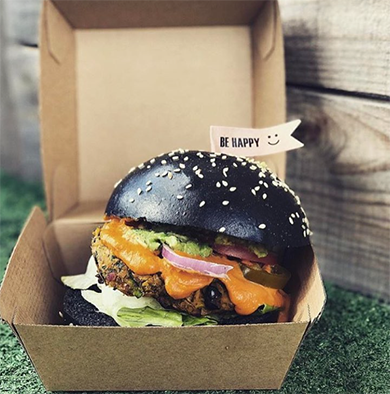 This Melbourne-based vegan food truck dishes out an array of plant-based burgers in black, red, green, and classic buns colored with natural plant dyes and minerals. The black bun, our fave, gets its color from activated charcoal and is loaded with their Mexican Nacho burger and topped with gooey, dairy-free cheese.
13. Beyond Sushi Black Rice Sushi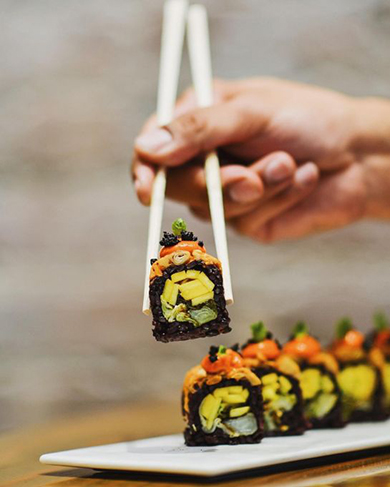 This 100 percent vegan sushi shop with a cult-following—based in New York City, obviously—offers rolls made with black rice, and stuffed with an assortment of fruit and vegetables so that you can maintain your aesthetic while indulging in some healthy eats. Try their La Fiesta roll filled with avocado, chayote, and pickled jalapeño, and topped with black bean purée and kaffir lime chips, or their Spicy Mang containing avocado, mango, and English cucumber, then topped with spicy vegetables.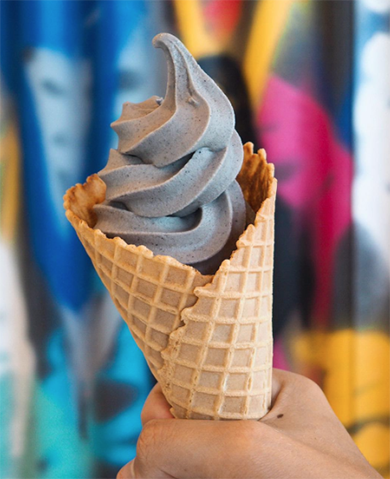 Magpies Soft Serve in Los Angeles recently started offering Black Sesame soft serve—getting its smokey coloring from ground black sesame seeds—in an effort to jump on the goth food trend. This creamy, dairy-free cone will allow you to stay cool in the summer heat even when fully clothed in black.
14.5.VegNews' Special: Blackened Tofu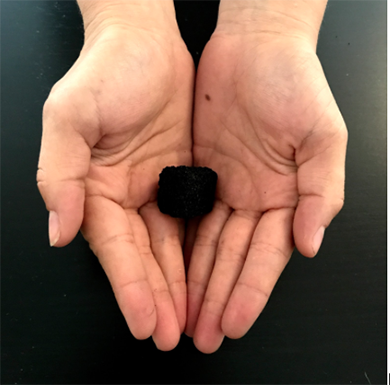 Due to a serendipitous stroke of luck, VegNews' own editor Richie Bowie discovered this delectable recipe for gritty, blackened tofu. While cooking up a batch of his infamous baked tofu, Bowie was called away on an errand and mistakenly overcooked the dish by a mere eight hours. To his surprise and our delight, the blackened tofu was born—stark black and rock solid—and now resides happily as the signature art installation of the VegNews office.
Sarah McLaughlin and Courtney Lodin are editorial assistants for VegNews who will be draped in their black cloaks and inch-thick ashy eyeliner until the next vegan trend arises.