It seems that every week in the world of vegan food news is more exciting than the last and this week is no exception. We've been patiently waiting for vegan Babybel cheeses and they're finally here. Brits, your morning lattes are about to get much cheaper at Starbucks UK after the coffee giant drops its plant-based milk upcharge early next year. And Google's year-end stats show that people have been out there searching for vegan food at record rates throughout 2021. If this week is any indication, 2022 is going to be a year of big vegan developments in everything from dairy-free cheese to meatless chicken. Read on for more.
Babybel ushers in a new era of vegan cheese
Those of us who ate cheese before going vegan have a memory of unwrapping a tiny cheese wheel, pulling back the red wax and popping it in our mouths. Now, those memories can be recreated without all downsides of dairy come January 1, thanks to the launch of vegan Babybel cheeses, first at the UK's major retailer Sainsbury's and everywhere else shortly thereafter.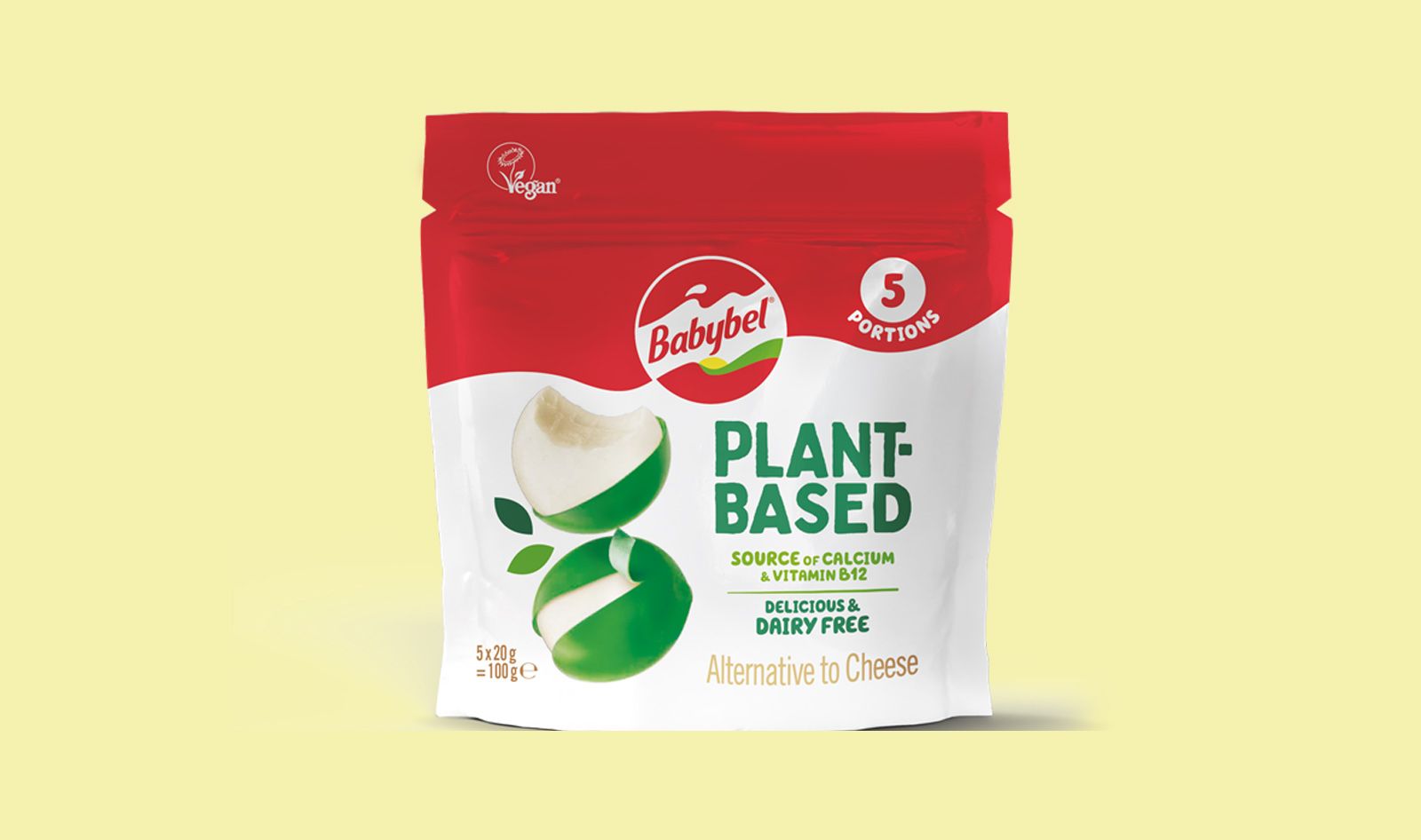 Bel Group
Vegan Babybel cheeses come wrapped in that same wax but with a green hue, ringing in a new, greener era of vegan cheese—which Babybel's parent company, Bel Group, is fully on board with. The French company has been churning out dairy products since the start of the cheese-making industry in 1865. To reinvent itself in the modern era, Bel Group is working to develop vegan versions of all of its iconic brands.
Last year, it launched Boursin Dairy-Free Cheese Spread Alternative which the dairy brand developed in partnership with vegan company Follow Your Heart. We're hopeful that 2022 is the year that Bel Group gives us vegan Laughing Cow wedges.
Starbucks UK drops vegan milk surcharge
With approximately 33,000 stores around the world, Starbucks has a duty to reduce its environmental impact for the climate's sake. Knowing that dairy is the largest driver of its carbon footprint, Starbucks has been looking to make some changes. This week, Starbucks announced that it will no longer charge extra for its five plant-based milk options—which are all much more environmentally friendly choices than dairy. The catch? The announcement only applies to its 1,020 stores in the United Kingdom, approximately 3 percent of its total stores.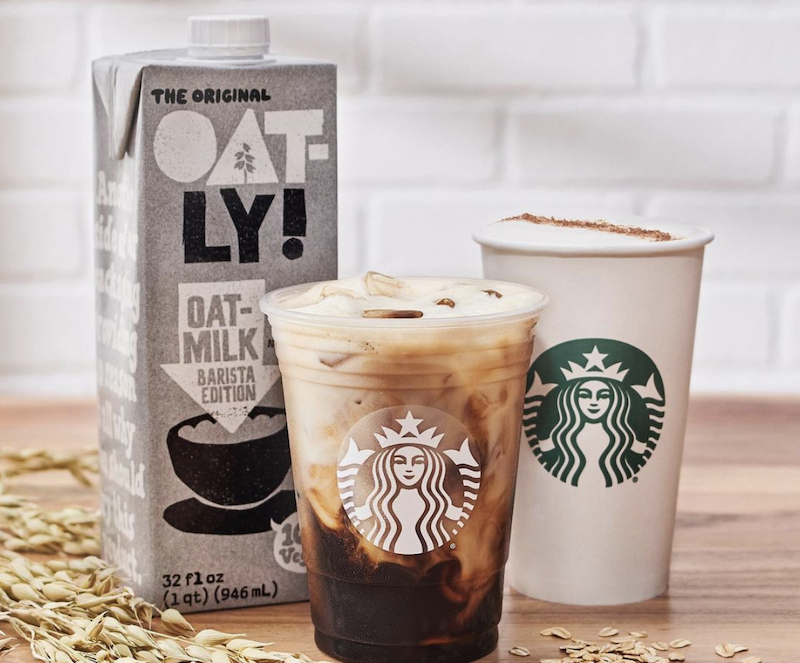 Starbucks
In the United States, campaigners and celebs (Hi, Alicia Silverstone) have been pushing the coffee giant for years to stop charging customers for making climate friendly choices. In a clever stunt pulled earlier this month, nonprofit Switch4Good tried to help Starbucks see that charging extra for vegan milk is supporting dietary racism by putting the financial burden on people of color, 65 percent of whom are lactose intolerant. But Starbucks US won't budge.
In a statement sent to VegNews by a Starbucks US spokesperson, the chain explained that, for now, it will not be dropping its dairy-free milk surcharge like its UK counterpart.
New tech in vegan meat
We all know that animal meat is an outdated technology and new innovation in the plant-based meat space comes with all new possibilities that traditional animal agriculture cannot match. Over in Israel, SavorEat has been working to create a whole new way of making and ordering vegan meat and this week, it showed off its technology to the world.
Imagine yourself at a restaurant ordering a traditional burger. The only personalization options beyond toppings used to be how you wanted it cooked. Enter plant-based patties and the burger order shifted to either one made with animal meat or one made with plant meat.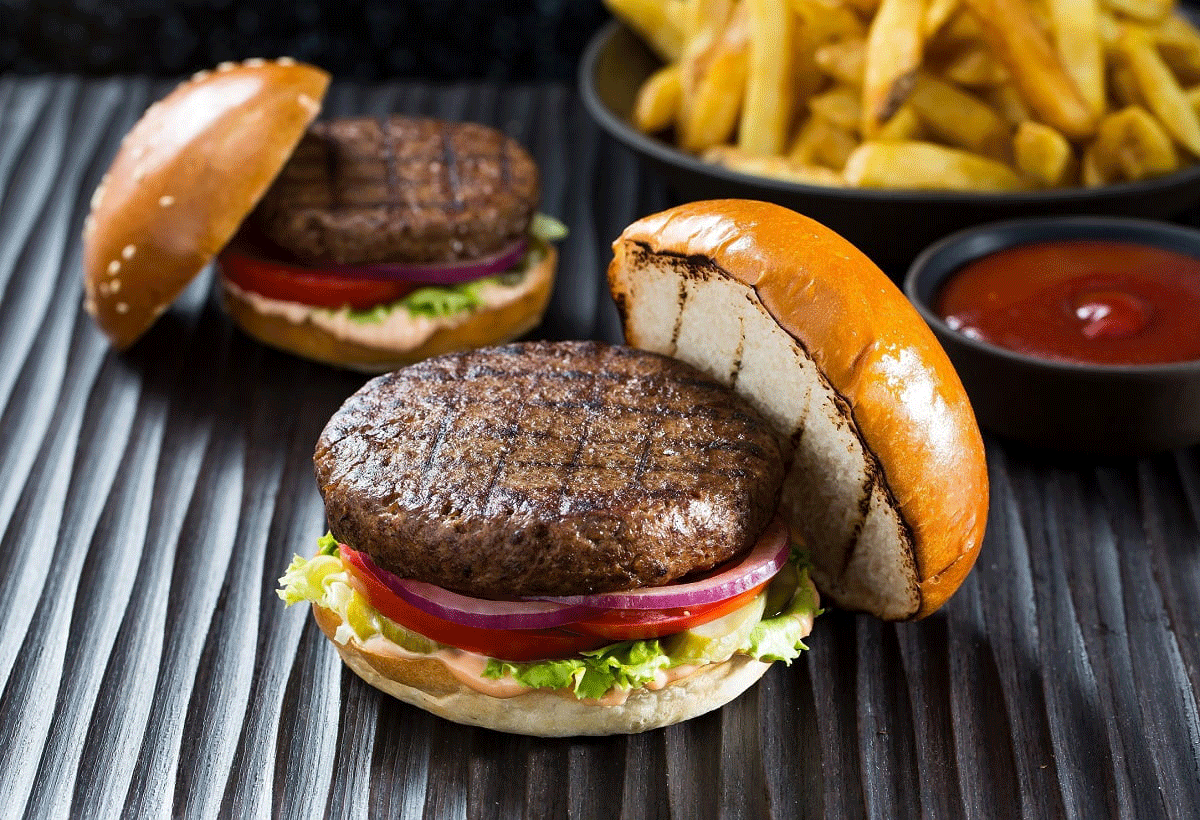 SavorEat
Now, SavorEat's technology is changing the plant-based experience even further by giving the customer the power to choose the fat and protein content of their plant-based patty (which SavorEat makes from a proprietary blend of chickpea, potato, and pea protein). The whole process happens via a mobile app that sends a diner's specifications to a "robot chef" that mixes and grills a fully personalized vegan burger in six minutes flat.
SavorEat's technology—which is completely free from human touch, a sadly, but increasingly, important element of modern-day living— is hitting restaurants across Israel now with an aim to bring robot chefs to the US market in 2022 through a partnership with food service giant Sodexo.
Vegan chicken goes big
Without a doubt, 2021 is when vegan chicken strutted onto the scene in a big way. While Beyond Meat and Impossible Foods were previously known for their "bleeding" red meat replacements, this year, they both got into the white meat thick of it with the launch of plant-based chicken products. And this week, vegan chicken kept on klucking.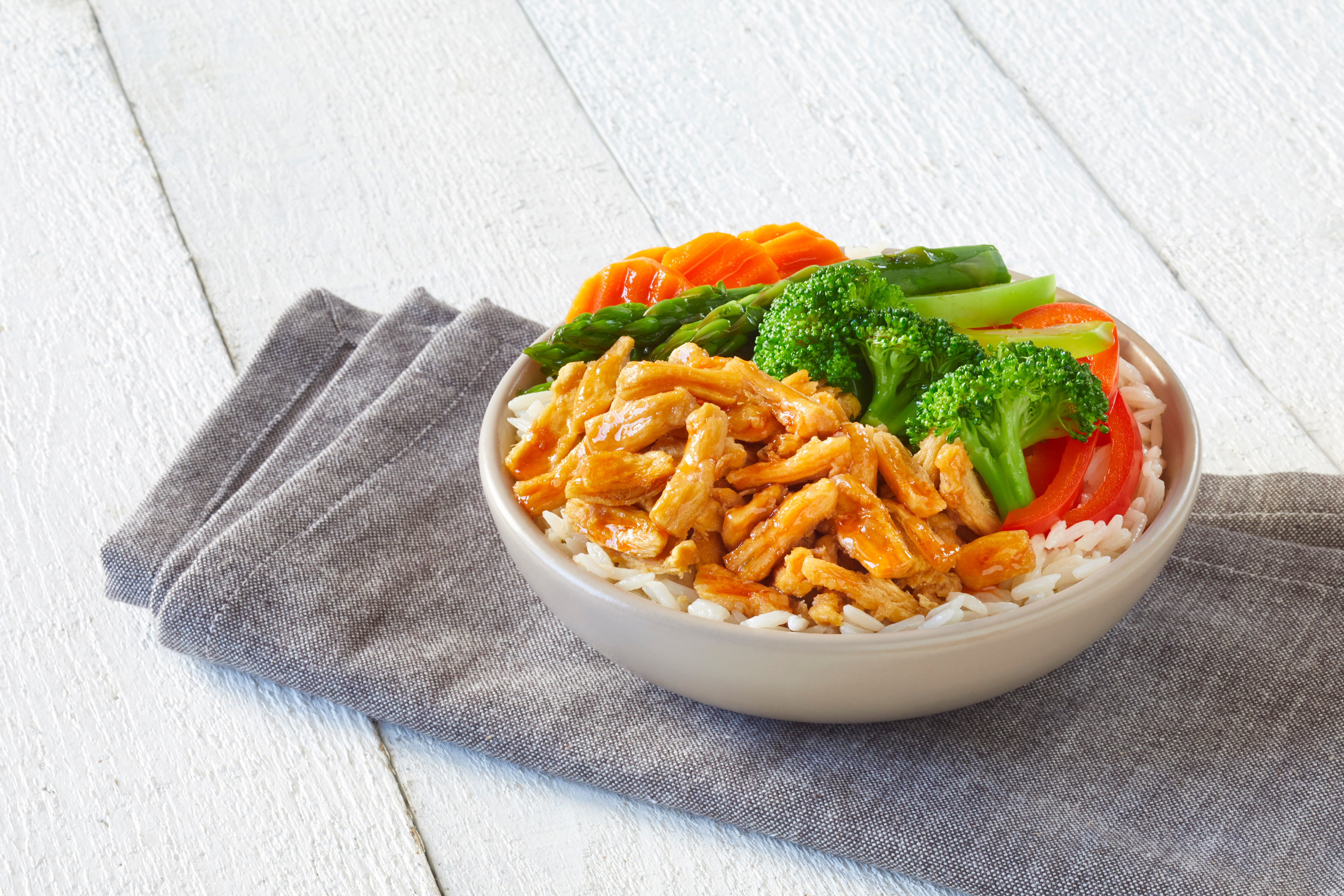 CHKN Not Chicken
New brand CHKN Not Chicken—launched by a group of flexitarians to help omnivores ditch meat—became available exclusively through vegan e-tailer GTFO IT's Vegan. The brand's pea protein-based vegan chicken comes in Naked CHKN, Zen CHKN, and Fiesta CHKN flavors and can be used in any recipe that calls for chicken.
If you're headed to Pasadena, CA this New Year's Day to check out the 2022 Rose Parade, look out for some samples from LikeMeat, which will be handing out spicy Like Chick'n Wings to start the new year right.
Google searches for "vegan food near me" surge
In 2021, people were hungry for vegan food and Google's year-end report proves it. Searches for "vegan food near me" reached a status Google classifies as "breakthrough search," which means it clocked in an increase in popularity of more than 5,000 percent!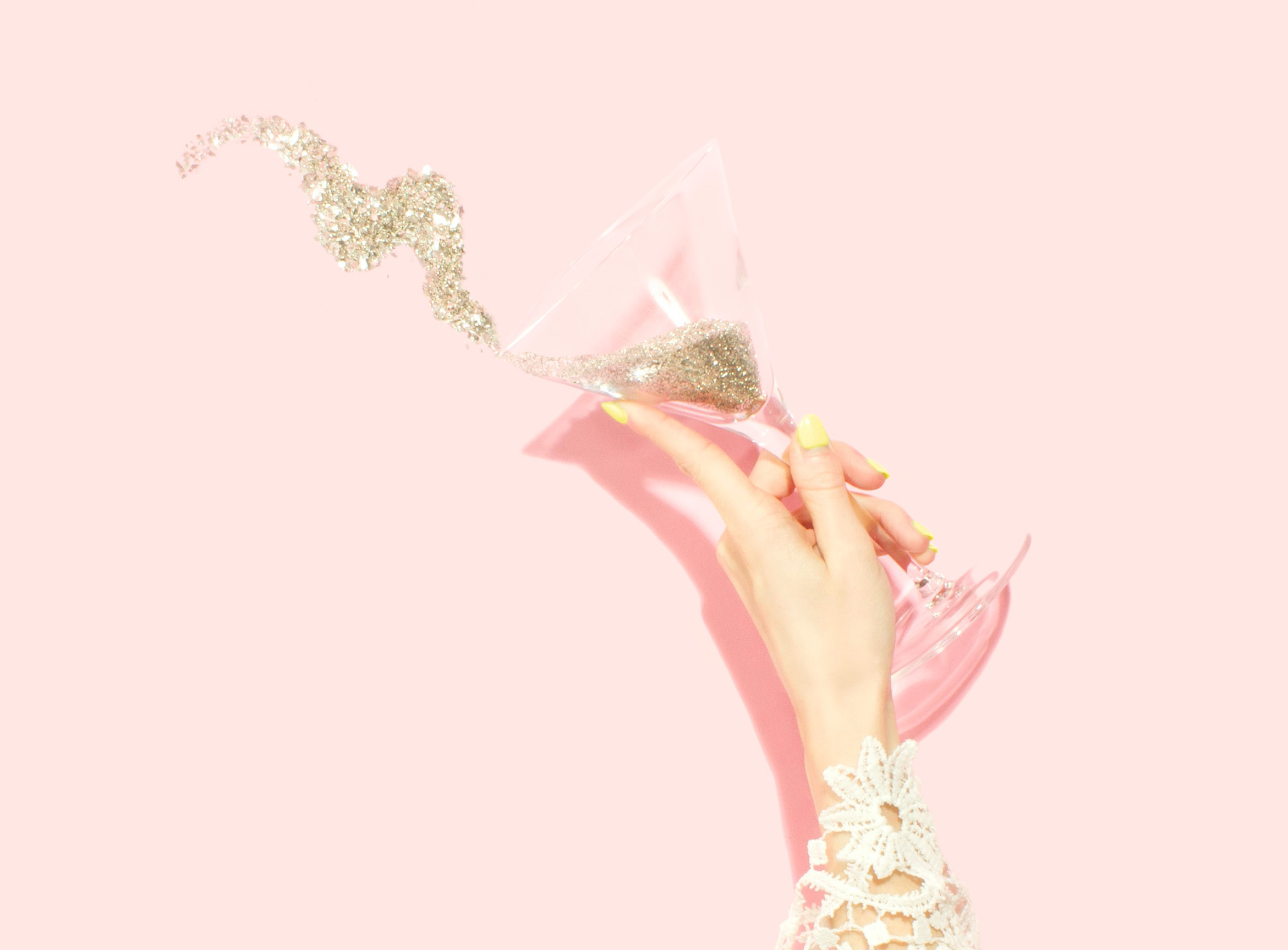 Outside of trying to find vegan food near them, people were also searching for topics related to sustainability. "Is climate change caused by humans" and "how does eating less meat help climate change" were breakout searches in the UK in the month of October. At the onset of the holidays, November saw a 3,800-percent spike in searches for "vino vegano" (vegan wine is Spanish). That's why, this NYE, we're toasting with a few vino veganos to a great vegan year ahead.
For the latest vegan news, read:Meat Industry Pollution Linked to 90,000 Premature Deaths in ChinaOffset Celebrates 30th Birthday With Vegan Corned BeefThis Robot Prints 3D-Vegan Burgers to Match Your Protein Preferences