Coffee giant Starbucks is finally launching its first bottled Frappuccinos made with oat milk. The new ready-to-drink Starbucks Frapuccino with Oatmilk beverages will be available in two indulgent flavors: Caramel Waffle Cookie and Dark Chocolate Brownie.
"Starbucks has been a leader in the ready-to-drink coffee category since 1994 and we continue to focus on beverage innovation with the highest quality coffee and ingredients," Chanda Beppu, Vice President of Channel Development Americas at Starbucks, said in a statement. "This year, we're excited to provide customers with their favorite ready-to-drink Starbucks beverages in new flavors and formats, like Starbucks Cold & Crafted on Tap and the new Starbucks Frappuccino with Oatmilk."
In addition to the new oat milk Frappuccinos, Starbucks is releasing bottled cold brew made with oat milk in a dark chocolate flavor—all of which are expected to hit retailers, grocery stores, convenience stores, and gas stations by the end of the year. The oat milk Frappuccinos and oat milk cold brew will be rolling out alongside Baya Energy, Starbucks' first energy drink line available in Mango Guava, Raspberry Lime, and Pineapple Passionfruit flavors.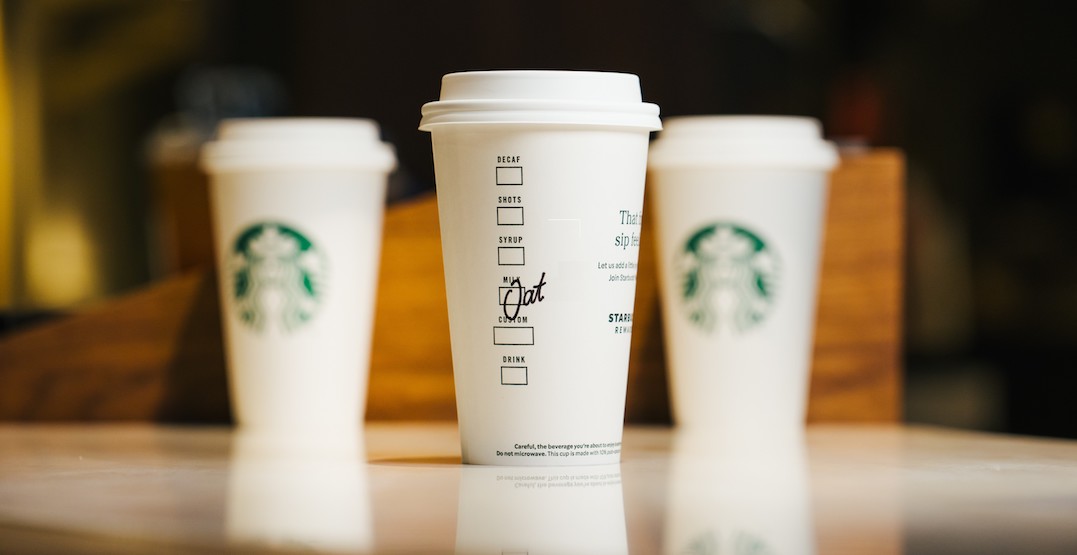 Starbucks
Starbucks gets into oat milk
The coffee giant developed the new dairy-free bottled Frappuccinos after finding success with oat milk at its 9,000 US stores. In March 2021, the chain added Oatly's oat milk to its national menu after testing the environmentally friendly vegan milk at 1,300 locations in the Midwest. Starbucks added oat milk as a choice, alongside almond, coconut, and soy milk, and featured it as part of the Iced Brown Sugar Shaken Oatmilk Espresso which combines brown sugar and cinnamon, and is then topped off with oat milk. In combination with other factors, the popularity of the beverage led to some Starbucks locations to experience shortages of oat milk by April.
While ready-to-drink oat milk Frappuccinos are a first for Starbucks, the chain's packaged goods arm has been exploring the dairy-free space for a few years. In 2019, Starbucks made its first foray into dairy-free bottled Frappuccinos with two flavors, vanilla and mocha, made with almond milk instead of dairy.
In August 2021, Starbucks launched a new vegan creamer inspired by fall's most popular beverage. The Pumpkin Spice Flavored Non-Dairy Creamer was made to taste just like the PSL and utilized a blend of almond and oat milk to deliver the same creaminess without any dairy products. Unfortunately, its in-store PSL—despite being reformulated for European markets—continued to contain dairy at its US locations for the 2021 season.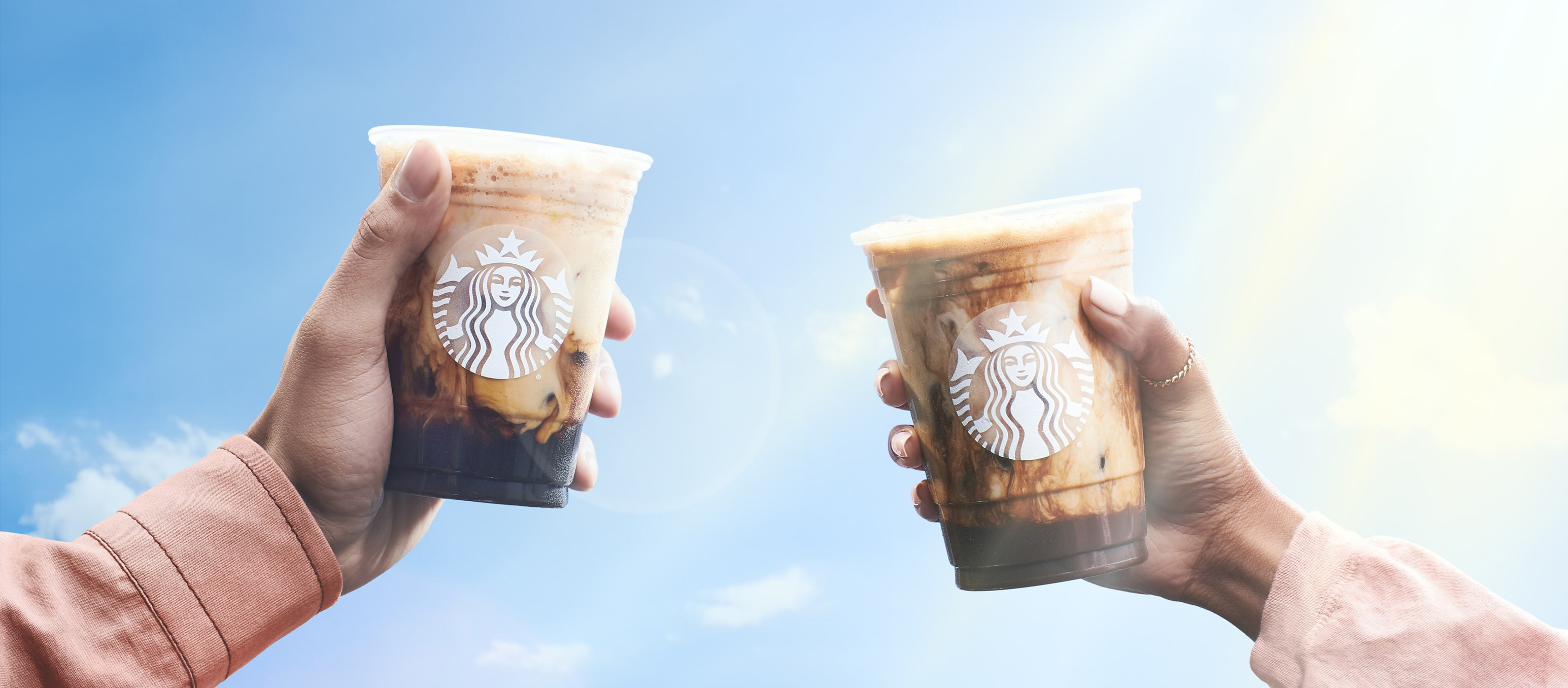 Starbucks
Starbucks must drop vegan surcharge to meet climate goals
Starbucks aims to slash its carbon footprint—the main driver of which is dairy—by 50 percent by 2030 and is leaning on plant-based milks, particularly oat milk, as a way to help it reach its climate goals. A 2018 Oxford University study showed that oat milk is a more climate-friendly option as it produces one-third of the carbon emissions of large-scale dairy while using 80-percent less land and 90-percent less water.
In the United Kingdom, Starbucks recently dropped its plant-based milk upcharge at all 1,000 locations to remove cost barriers to making climate-friendly choices. However, activists argue that making this move a system-wide policy that applies to all of its more than 32,000 global locations would make the biggest impact.
In the United States, nonprofit Switch4Good—founded by Olympian advocate Dotsie Bausch—is taking Starbucks to task with an open letter to CEO Kevin R. Johnson and Global Chief Inclusion and Diversity Officer Dennis Brockman. Published this week in the coffee chain's home newspaper The Seattle Times, the letter—which is undersigned by 22 doctors, athletes, and other dairy-free advocates—asks Starbucks to drop extra charges on dairy-free substitutes globally, pointing to factors such as ending dietary racism and promoting environmentally friendly choices as reasons for the change.
The open letter comes after Swtich4Good's recent Justice Cup campaign, which pointed out that vegan milk upcharges are disproportionately and unfairly paid by people of color, the majority of whom are lactose intolerant. While a link between the Justice Cup campaign and Starbucks UK's new policy is not confirmed, the campaign went live right before Starbucks dropped its vegan milk surcharge in the UK.
For more about dairy-free at Starbucks, read:
10 (Mouthwatering) Vegan Frappuccinos at StarbucksStarbucks' First-Ever Vegan Holiday Drink Is Inspired by Sugar Cookies
Starbucks Is Testing Vegan Whipped Cream Made From Lentils