Starting April 4, plant-based company Impossible Foods will get a new leader when Peter McGuinness steps into the position of CEO to replace founder Patrick O. Brown. McGuinness comes to Impossible Foods with 30 years of industry experience and most recently held the position of President and Chief Operating Officer at Chobani—known best for its yogurt products.
Brown explained the leadership change comes after an expansive growth period at Impossible Foods. He founded the company in 2011, and while the first five years were spent on cracking the molecular code of recreating animal products from plant-based ingredients, the last few years have been hyper-focused on getting consumers on board, first with its revolutionary Impossible Burger and most recently with Impossible Pork, Impossible Sausage, Impossible Meatballs, and Impossible Chicken Nuggets—all products the company launched within the last year.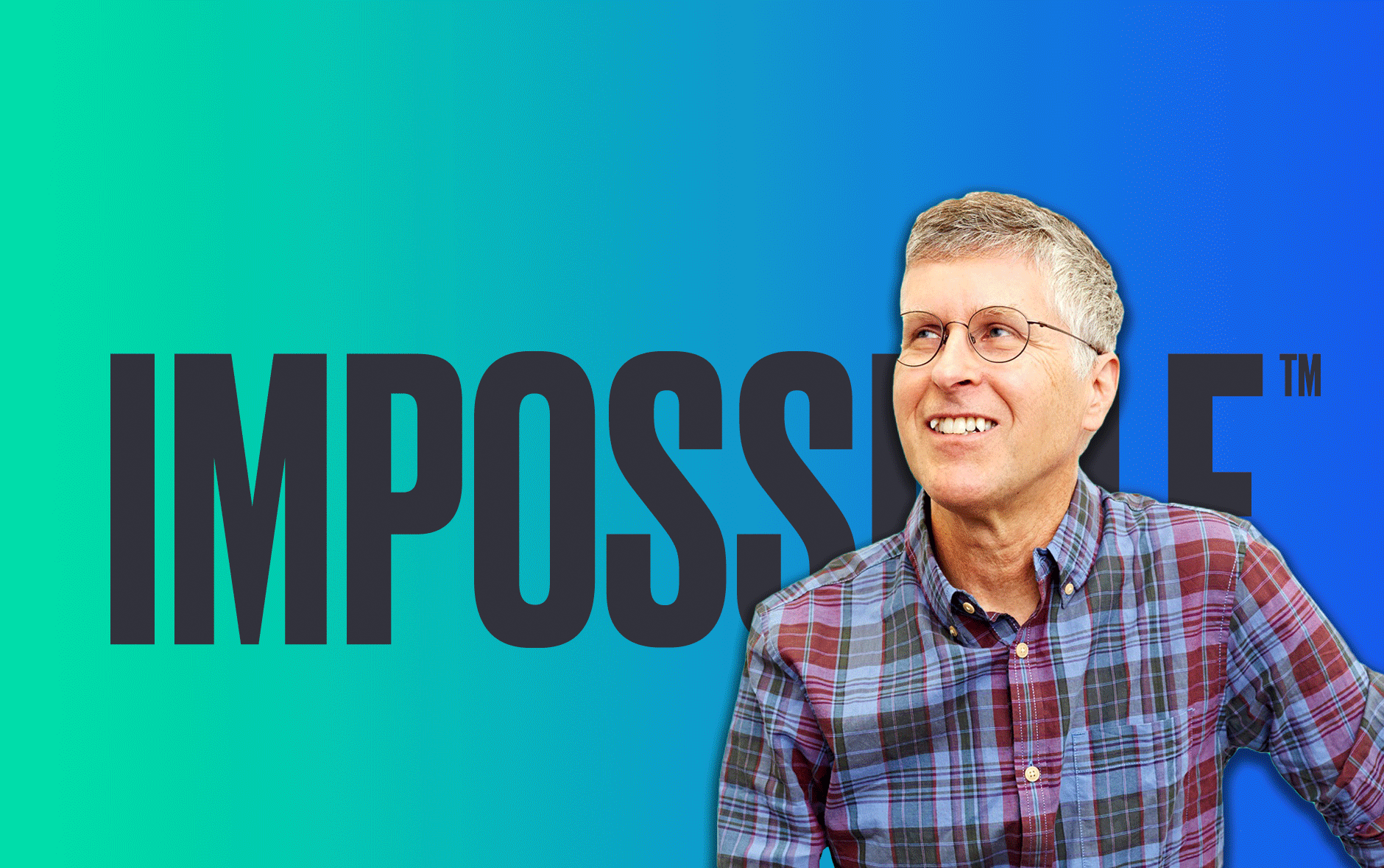 Impossible Foods/VegNews
"As Impossible's business has grown in size, scale, and complexity, the demands of that business have increasingly encroached on the time I have available to lead strategic initiatives; to communicate our mission to the public and policy-makers; and most importantly, to guide the research and technology innovation that continues to power our long-term success," Brown wrote in a blog post this week. "Given the momentum of our business, our accelerating product pipeline, ongoing international expansion and the magnitude of our mission, the leadership demands of the commercial business will inevitably continue to grow."
Brown will remain active as the director of the company and slightly shift gears into a "Chief Visionary Officer" role that is more focused on Impossible Foods' overarching mission which he describes as "to reverse the collapse of global biodiversity and turn back the clock on climate change by inventing and scaling a new technology platform to replace the world's most destructive technology—the use of animals for food production—by 2035."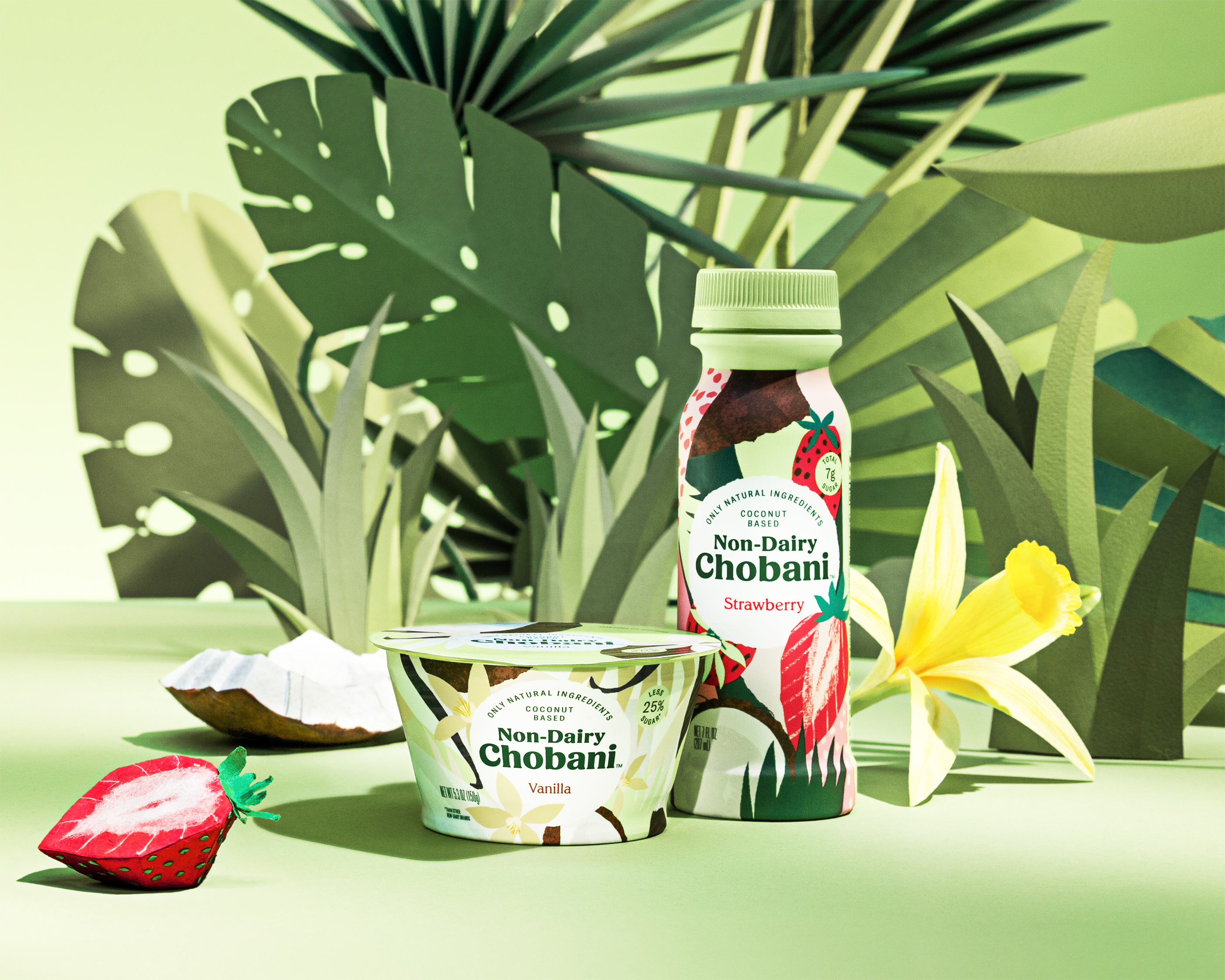 Chobani
Chobani gets into dairy-free yogurt
During his tenure at Chobani, McGuinness made some memorable changes, including modernizing the dairy company's portfolio with several dairy-free lines. Chobani first entered the vegan yogurt space with the launch of a coconut cream-based line in early 2019. That year, the company continued to explore dairy-free bases and unveiled its The World of Chobani Oat platform to build upon its existing vegan options. Under the new sustainability focused oat line, Chobani released a wide variety of vegan yogurts, beverages, and creamers. In 2021, Chobani took its sustainability move a step further by repacking its vegan yogurts in containers made with 80-percent paperboard in a move to slash plastic use.
"Having now spent many hours in conversation with [McGuinness], I and the rest of the Impossible leadership team and our board of directors are excited and confident that he is the right person for this role," Brown wrote. "He's committed to our mission, he loves our brand and products, he shares our values, and he's a proven leader with years of experience leading an innovative and rapidly growing food brand."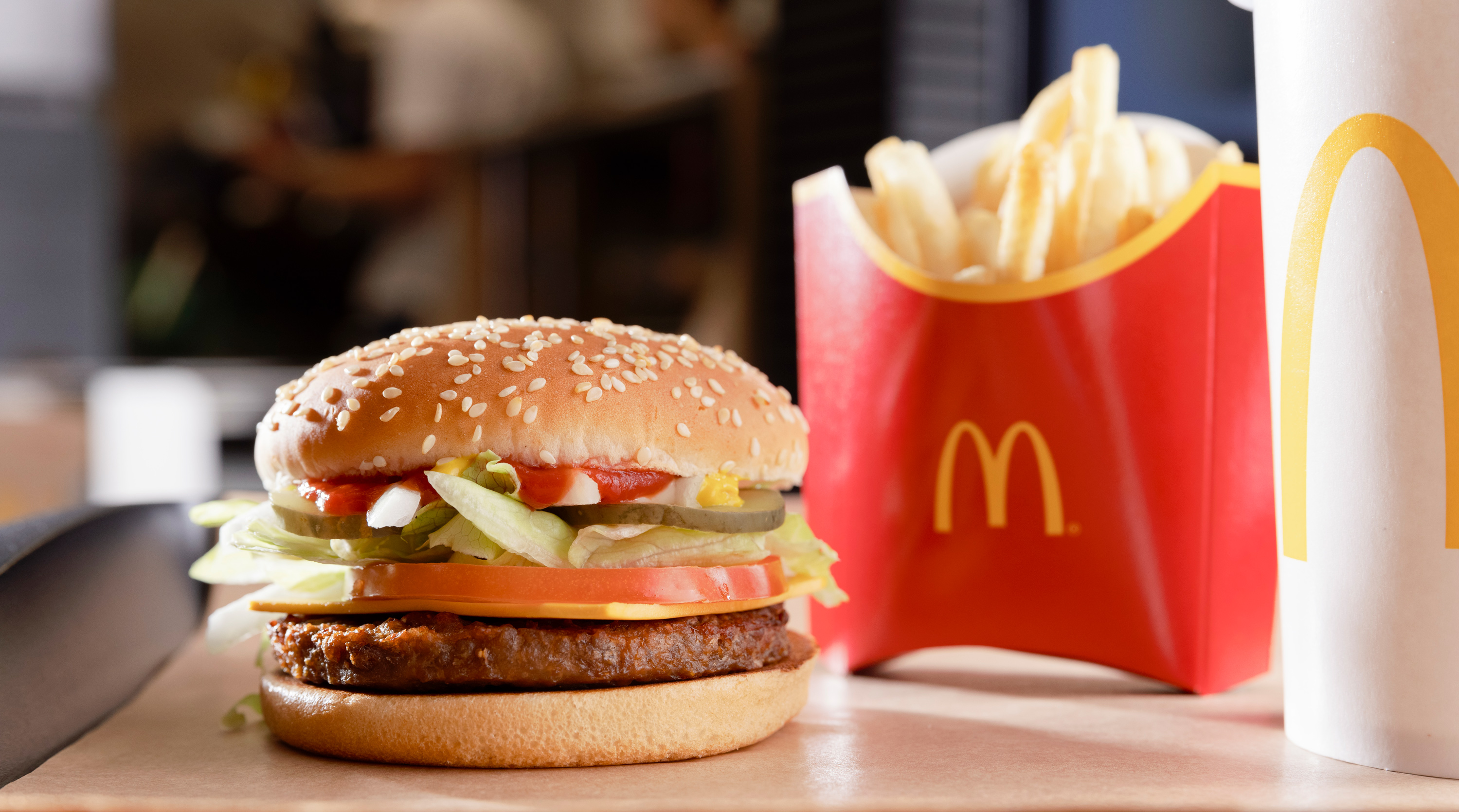 McDonald's
Top execs join the plant-based movement
McGuinness taking over as CEO of Impossible Foods is the latest in a wider leadership shift that has brought executives from traditional meat and dairy companies into the plant-based industry. Impossible's leading competitor, Beyond Meat, also welcomed two new C-suite team members, Doug Ramsey and Bernie Adcock, last year—both previously longtime employees of meat giant Tyson Foods. Adcock had 31 years of experience in the operations and supply chain management at Tyson and joined Beyond Meat in as the Chief Supply Chain Officer.
At Tyson, Ramsey oversaw the company's poultry and McDonald's businesses and joined Beyond Meat as the COO at a critical time right after the vegan brand announced its three-year development deal with McDonald's. Thus far, this partnership has resulted in the launch of the McPlant, a burger made with a plant-based patty crafted by Beyond Meat. In the US, the meatless burger was first tested at eight locations last year and after hitting sales targets, McDonald's expanded the McPlant to 600 locations this February.
For more about Impossible Foods, read:
Impossible Has Raised $2 Billion To Make Animal Foods Obsolete by 2035
The Largest Supermarket Chain in the US Is Partnering With Impossible Foods
Burger King Is the First Major Fast-Food Chain To Serve Impossible Nuggets