Popular vegan egg replacer JUST Egg is making its way to Europe after its key ingredient was finally approved by the European Commission. Eat Just—the California-based company behind JUST Egg—makes the vegan egg replacer with a novel mung bean protein that was first deemed safe for use in food products by the European Food Safety Authority (EFSA) in October 2021 and gained approval by the European Commission earlier this year.
This approval by the EFSA made the JUST Egg key ingredient the first novel legume protein to be deemed safe under the regime that has governed all new food ingredients entering the European markets since May 1997.
"Forward-thinking consumers in Europe have been asking for JUST Egg since the day it launched in the US," Josh Tetrick, co-founder and CEO of Eat Just, said in a statement. "Whether because of climate change, health, or a connection to animals, the demand has been significant as has interest from retail and foodservice partners. I'm grateful for the recent approval, which opens the door to begin distribution across Europe before the end of the year."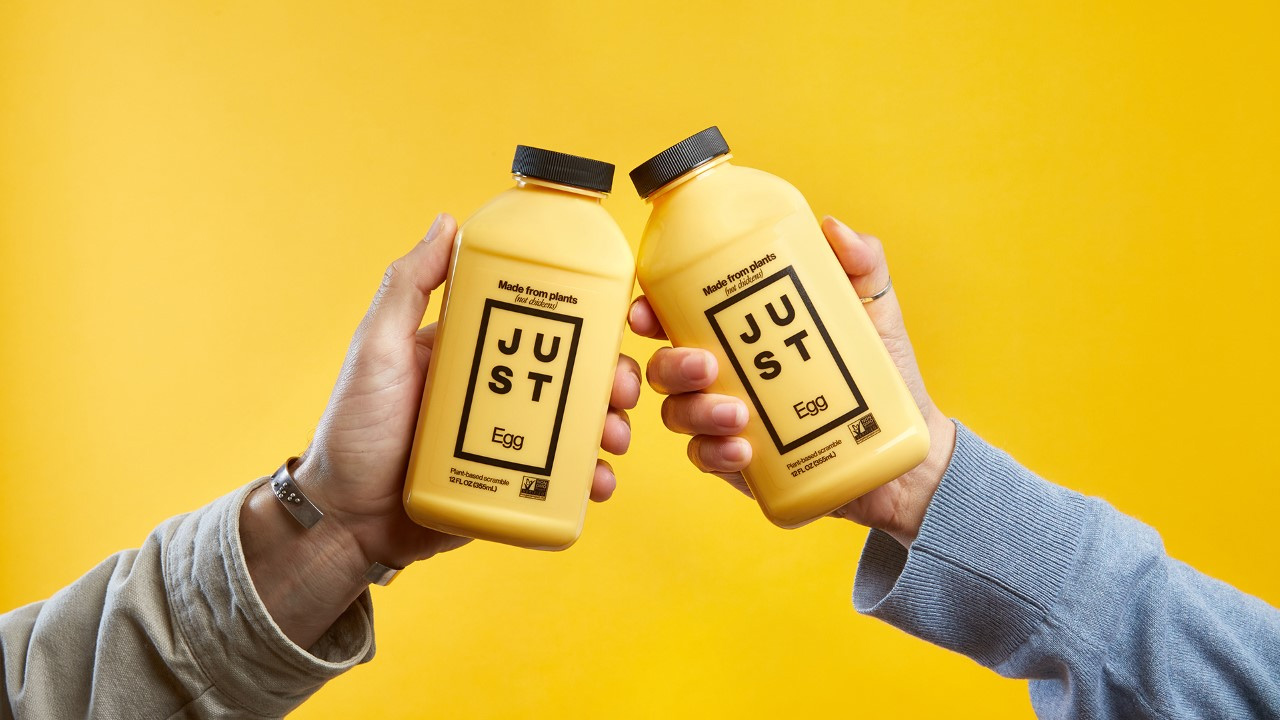 Eat Just
Vegan eggs take flight
JUST Egg first became available in retail in 2019 and has quickly grown its distribution to thousands of retailers and foodservice providers, including in Canada, South Africa, and China. The mung bean-based egg replacer is also available in liquid, folded, and sous vide formats to compete with chicken eggs on every level. Eat Just has continued to reformulate JUST Egg and reduce its price with the ultimate goal of becoming the cheapest egg—vegan or otherwise—on the planet.
"This first-ever EU approval for a novel legume protein marks a key step forward for the plant-based food sector. It's excellent news that European citizens will soon be able to try JUST Egg, which consumers in other parts of the world already enjoy," Alex Holst, Senior Policy Manager at the Good Food Institute Europe, said in a statement. "European regulators should continue to assess new plant-based ingredients efficiently and make more sustainable options available to consumers."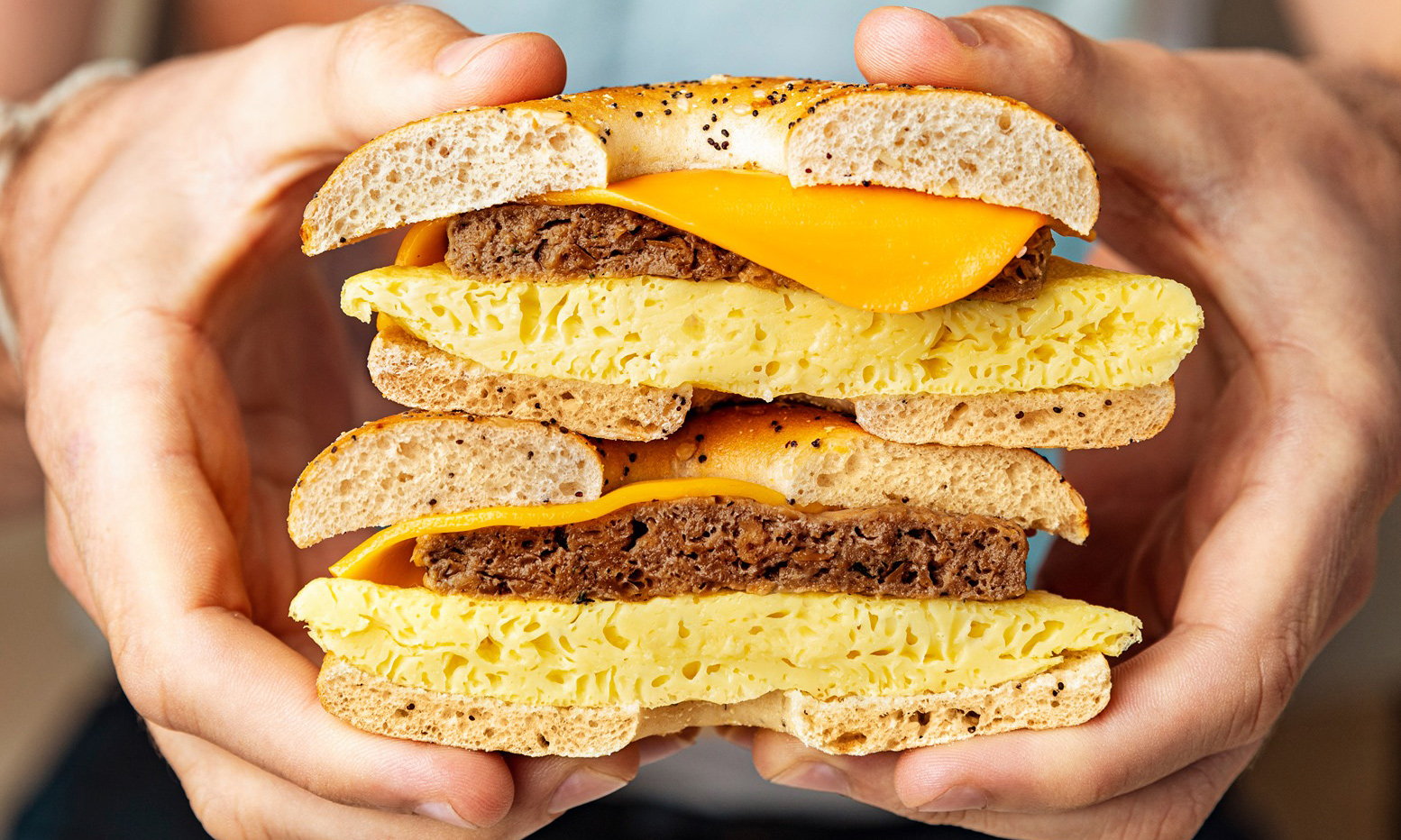 Eat Just
JUST Egg's expansion to Europe comes after strong growth domestically where since 2018, vegan egg sales have spiked up 1,000 percent—with JUST Egg making up 99 percent of the US vegan egg sector. In Europe, plant-based food sales reached €3.6 billion in 2020, a growth of 28 percent since 2019 and 49 percent higher than 2018.
Given this growing demand, Stephanie Jaczniakowska-McGirr—Head of Food Industry & Retail at ProVeg International—believes plant-based eggs present a significant market opportunity. "We are absolutely delighted that JUST Egg has won European Commission approval for their key ingredient. This is an incredible step which will continue to pave the way for the future of plant-based protein in Europe," Jaczniakowska-McGirr said in a statement. "We've seen that nearly half of flexitarians think there are not enough plant-based choices in supermarkets and restaurants and JUST Egg's product will help to meet consumer demand and bolster what is already a booming market for plant-based products."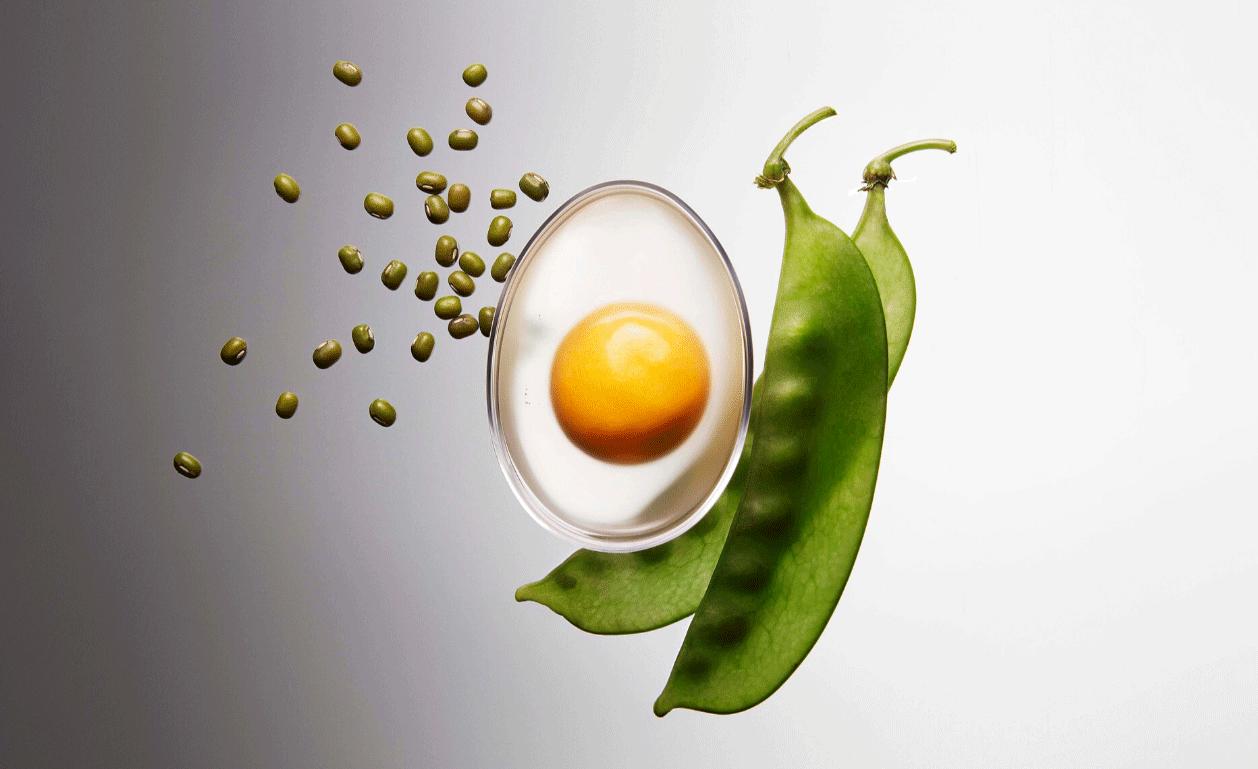 Le Papondu
European vegan eggs
More than 1.3 trillion eggs are consumed annually worldwide with 110 billion eggs being eaten in Europe alone. Egg-laying hens are among the most abused animals on earth and the industrial egg industry is an environmentally damaging cesspool of zoonotic disease. Luckily, companies all over the world are using plants to take chicken eggs out of the food system for good.
While no other brand in Europe has achieved the market penetration that JUST Egg has in the US, the region does have local vegan egg innovators. In Germany, food technology company Perfeggt recently perfected the vegan egg. While JUST Egg gets its key egg-like characteristics from mung bean protein, Perfeggt uses fava beans and other plant proteins to mimic the properties of chicken eggs. Perfeggt's debut product is slated to roll out this year in Germany, Switzerland, and Austria followed by further expansion within Europe.
Over in the United Kingdom, OGGS launched its flagship product, OGGS Egg Alternative Aquafaba, in three major retailers across the UK in 2020. The company's liquid vegan egg replacer is made from aquafaba—the brine left over in a can of cooked chickpeas—and whisks, binds, and emulsifies just like a traditional egg
Innovative French startup Le Papondu took recreating the egg to a whole new level by developing the whole entire egg—complete with yolk and shell. Using a proprietary mix of vegetable proteins, the startup was able to create a vegan egg that cooks, tastes, and cracks like a chicken egg, while matching its nutritional profile.
For more about vegan eggs, read:China's 5-Year Plan Includes Plant-based Eggs and Cultured Meat
Peet's New Vegan Breakfast Sandwich Is Made With Just Egg and Beyond Meat
Singapore Startup's Whole Vegan Egg Can Be Cooked Sunny-Side Up