It seems that every week in the world of vegan food news is more exciting than the last and this week is no exception. Anyone near a location of Chicago-style hot dog chain Portillo's scarfed down at least one Garden Dog—its first vegan hot dog option—this week. Vegan chain HipCityVeg is also getting into hot dogs with a new concept in time for the baseball season. Los Angeles is about to get a double-dose of NorCal restaurants with Butcher's Son and Stand-Up Burger—each opening its first SoCal outpost this summer. Read on for more.
1Portillo's first vegan Chicago-style hot dog is here
This week has been a mad dash to Portillo's for many lovers of Chicago-style hot dogs. That's because the iconic chain launched its first vegan hot dog: the Garden Dog. Made in partnership with Field Roast, the new option features the vegan meat brand's double-smoked Signature Stadium Dog which it custom-crafted for the chain. To create the perfect Chicago-style dog, Portillo's tops the Garden Dog with mustard, relish, chopped onions, tomatoes, celery salt, a pickle spear, and sport peppers, which all comes served on a steamed poppy seed bun.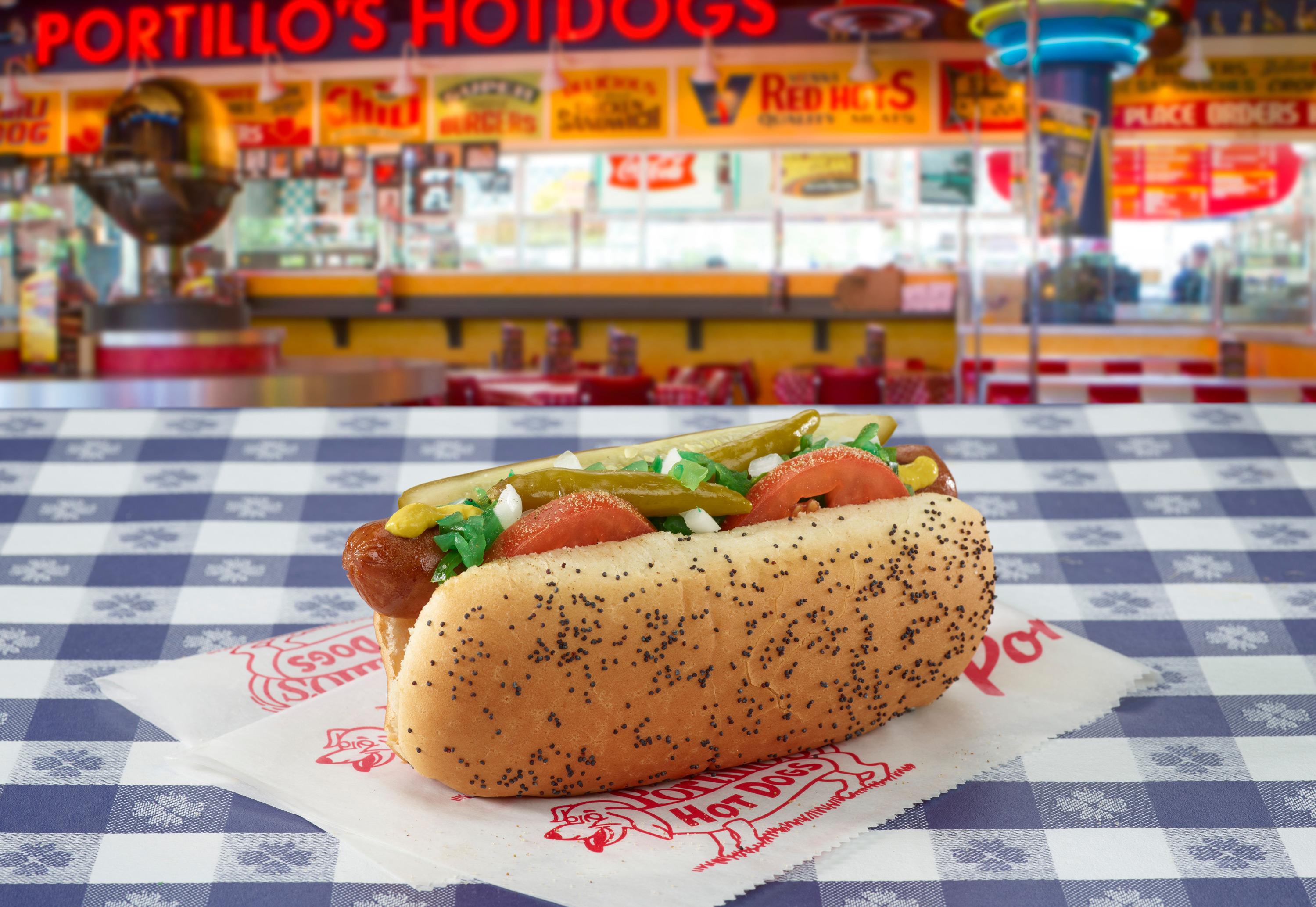 Portillo's
"When we first started thinking about bringing a plant-based hot dog to our menus, we tasted dozens of different versions. It became clear that Field Roast produces the best product on the market," Michael Osanloo, Portillo's CEO and President, said in a statement. "When Field Roast customized its Signature Stadium Dog just for us, we knew we had a winner. We can't wait for our guests—both new and old—to be able to enjoy the Garden Dog, our delicious take on this iconic American classic."
The chain is now serving its Garden Dog—its first vegan option—at all 70 locations across nine states.
2HipCity Veg's new vegan hot dog cart
Plant-based hot dog options will not be in short supply this summer because HipCityVeg is getting into the handheld meal in a new way, too. Starting on May 23, a vegan hot dog cart co-sponsored by Beyond Meat will debut in Washington, DC right outside of Nationals Park. The cart will serve hot dogs made with Beyond Sausage brats with a variety of toppings, along with items from HipCityVeg such as fresh-pressed kale lemonade and vegan chips.
The cart will operate on game and event days and make appearances at the Saturday Farmer's Market. Local and national celebrities will take over shifts working the cart to raise money for various charities and "Dogs for Dogs" adoption events will take place in front of the cart. And if that's a lot of things going on at one hot dog cart, there's more.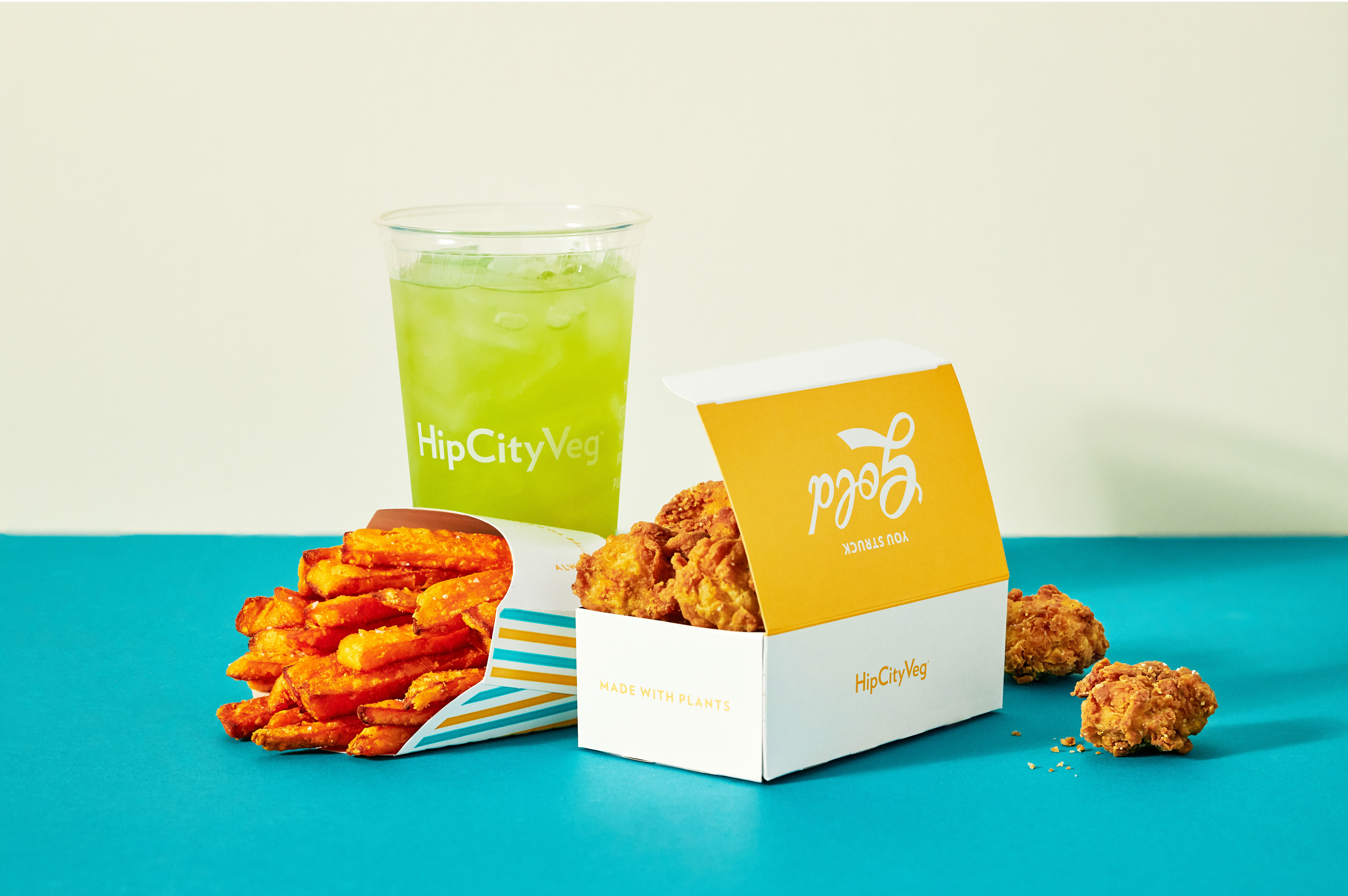 HipCityVeg
The cart's debut coincides with the opening of HipCityVeg's newest outpost on Half Street in Washington, DC. Once it is open on May 21, the restaurant will become the first entirely plant-based eatery in the neighborhood. This outpost of the Latina-owned, Philadelphia-based vegan chain will be its 11th overall and third in Washington, DC.
"We are thrilled to deliver our plant-based favorites to more neighborhoods in DC, and to bring the first 100 percent plant-based restaurant to DC's most exciting and fastest growing area around the ballpark and riverfront," HipCityVeg CEO and Founder Nicole Marquis said in a statement. "Americans just love juicy burgers, crispy chick'n, and creamy shakes, and once they realize they can still enjoy them and eat plant-based, they are thrilled—that's why we're having so much success with our concept and experiencing so much growth."
3NorCal's Butcher's Son comes to Los Angeles
The Butcher's Son is a pioneering vegan butcher shop and deli that opened in Berkeley, CA in 2016. The shop makes its own vegan cheeses and meats and stacks them high onto sandwiches; creates vegan versions of classic deli salads; and crafts its own delightful baked goods and desserts.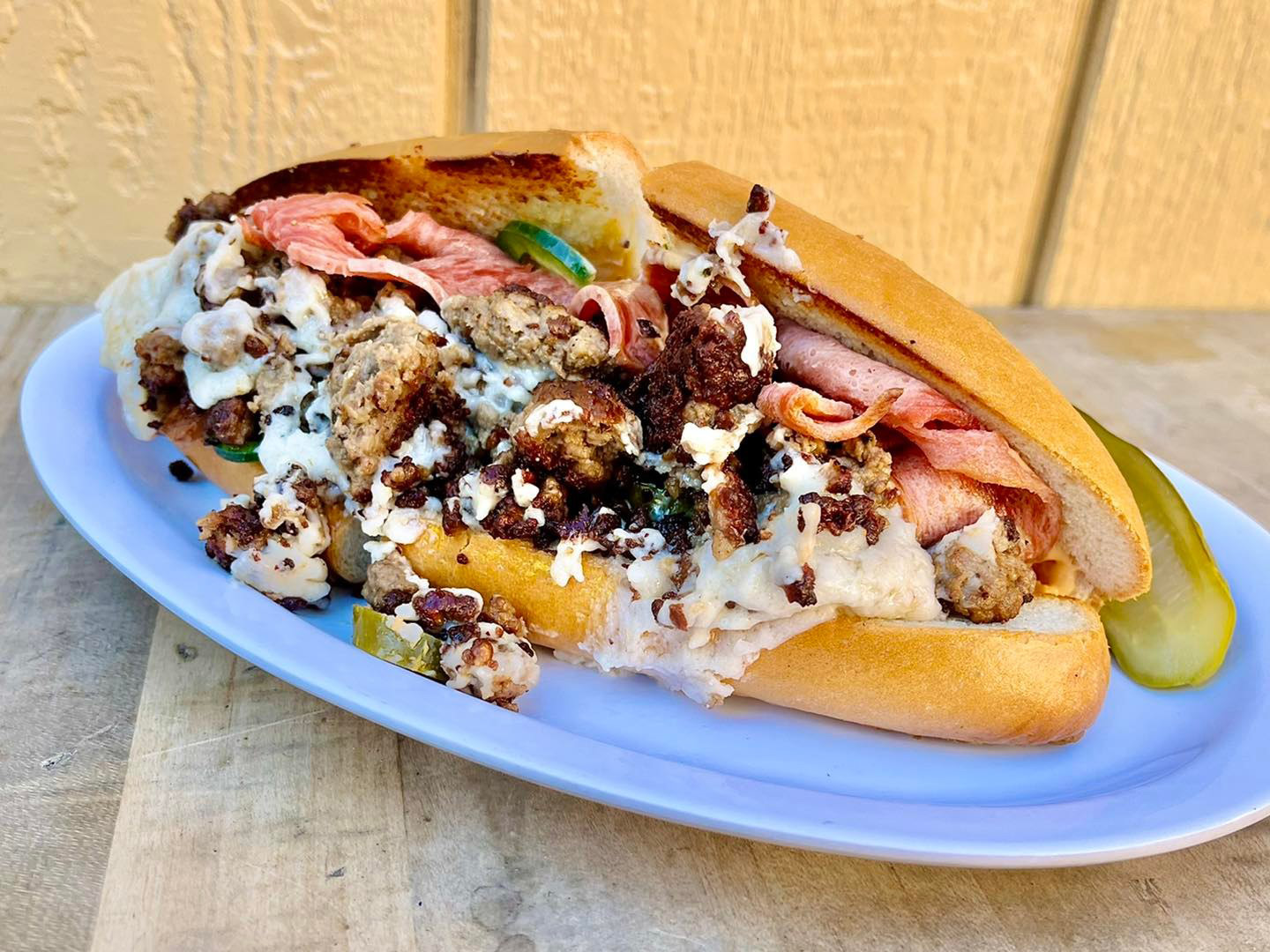 The Butcher's Son
Today, the shop is expanding to its first Southern California location in Los Angeles at 615 N Western Ave. The menu will feature its NorCal favorites such as the Buffalo Bacon Chicken Sandwich, Smoked Pastrami Reuben, Caesar Salad, Cannoli, Cheesecakes and more. At first, the LA location will not be a fully operational sit-down spot but the plan is to eventually bring the Butcher's Son magic, in all its glory, to Angelenos.
"We will be opening a pick up/delivery only location in Hollywood as we gain our footing in the LA area to open a full-service brick and mortar vegan butcher shop and delicatessen," Butcher's Son Owner and Founder Peter Fikaris said in a statement. "We're looking forward to serving LA and beyond very soon."
4Veggie Grill's Stand-Up Burger is coming to Los Angeles, too
Los Angeles is already known for its great vegan food but even more is on the way with Stand-Up Burger also planning an LA area location this summer in Culver City. The shop is a spinoff concept of popular vegan chain Veggie Grill, which opened the first Stand-Up location near the Butcher's Son in Berkeley in 2021.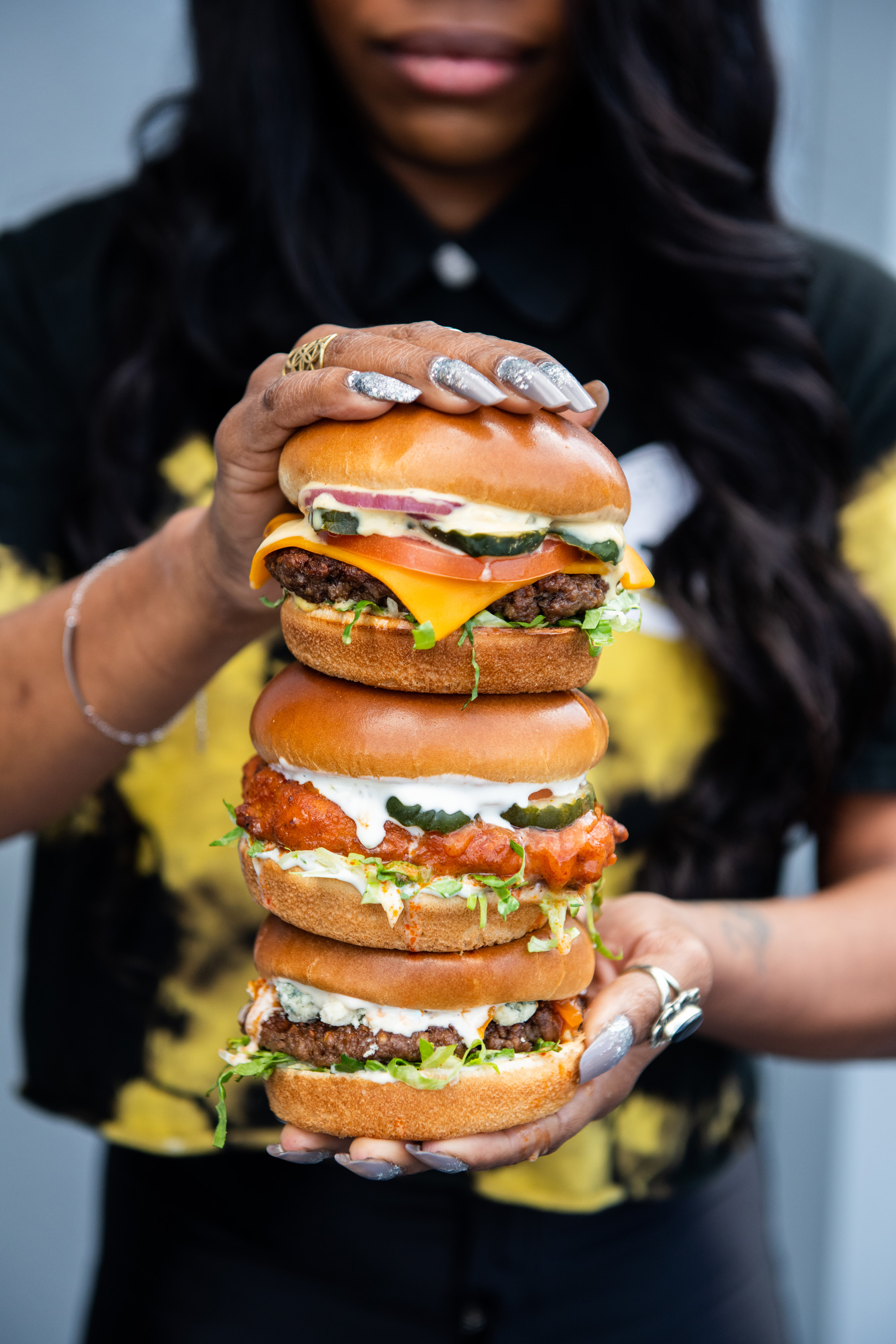 Stand-Up Burger
Stand-Up's menu was created as the most delicious protest to standard, animal-heavy fast food and features vegan versions of American fast-food classics, such as The O.G. burger (Impossible patty with Miyoko's Creamery cheddar, lettuce, tomato, red onion, pickles, and special sauce on a vegan brioche bun); BBQ Bacon burger (Impossible patty with provolone, bacon, pickles, grilled onions, lettuce, barbecue sauce, and chipotle mayo on a vegan brioche bun); and Save the Animal-style fries (a play on In-N-Out's famous fries) with special sauce and grilled onions.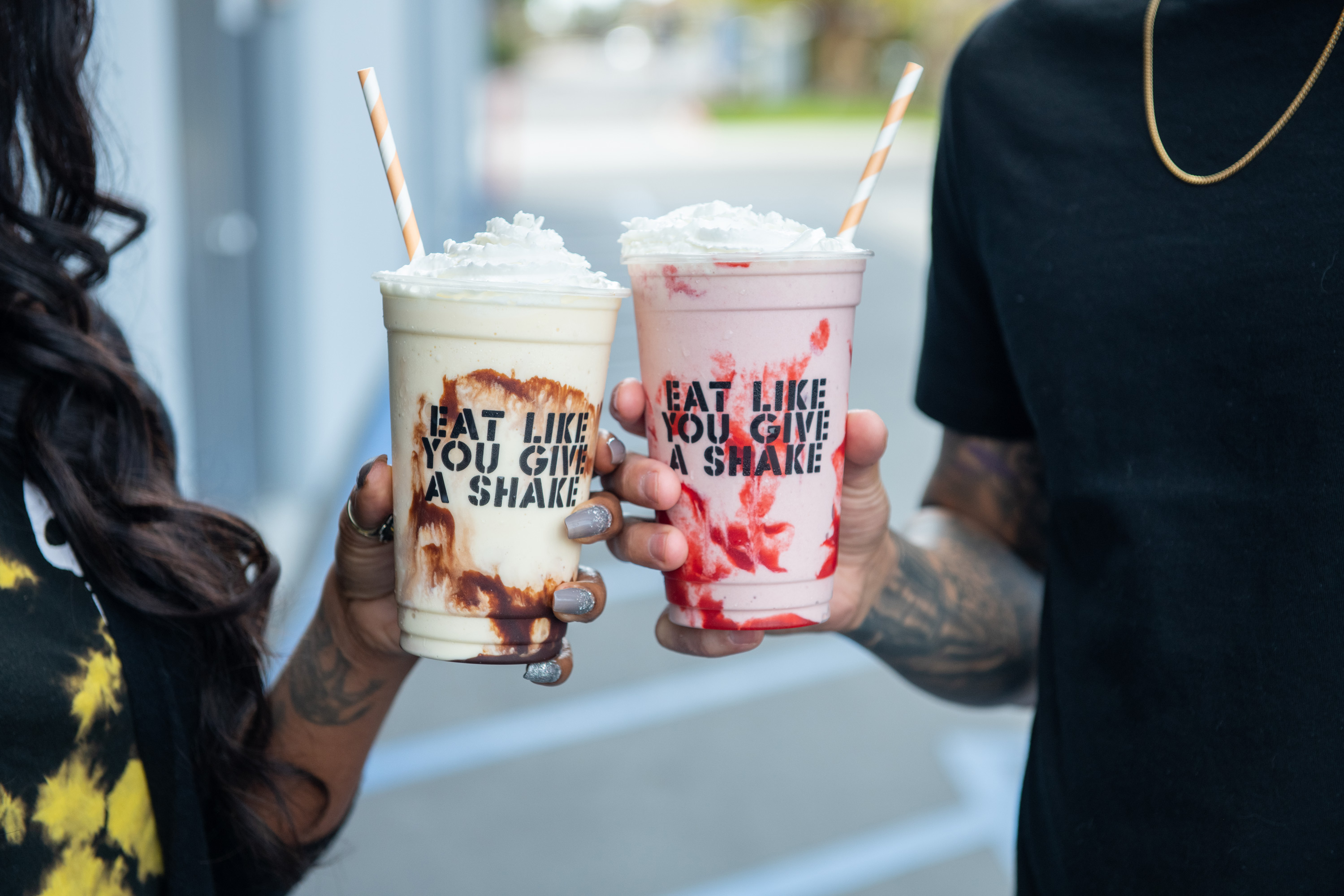 Stand-Up Burger
The shop also offers appetizers, shakes infused with CBD, and a little bit of 'tude with empowering messages on its packaging. Once open, the new location will be the fourth for Stand-Up, which also operates two outposts in Chicago.
5Halo Top's vegan sorbets hit Walmart for summer
With summer just around the corner, we've got our eyes on new frozen treats and Halo Top is delivering a spin on a classic. While we love all the creamy vegan ice cream out there, sometimes the hankering hits for a fruity sorbet and Halo Top's summery flavors just hit the shelves at Walmart nationwide. Its first line of sorbets is available in Raspberry, Mango, and Strawberry, and touts 50-percent less sugar than leading sorbets.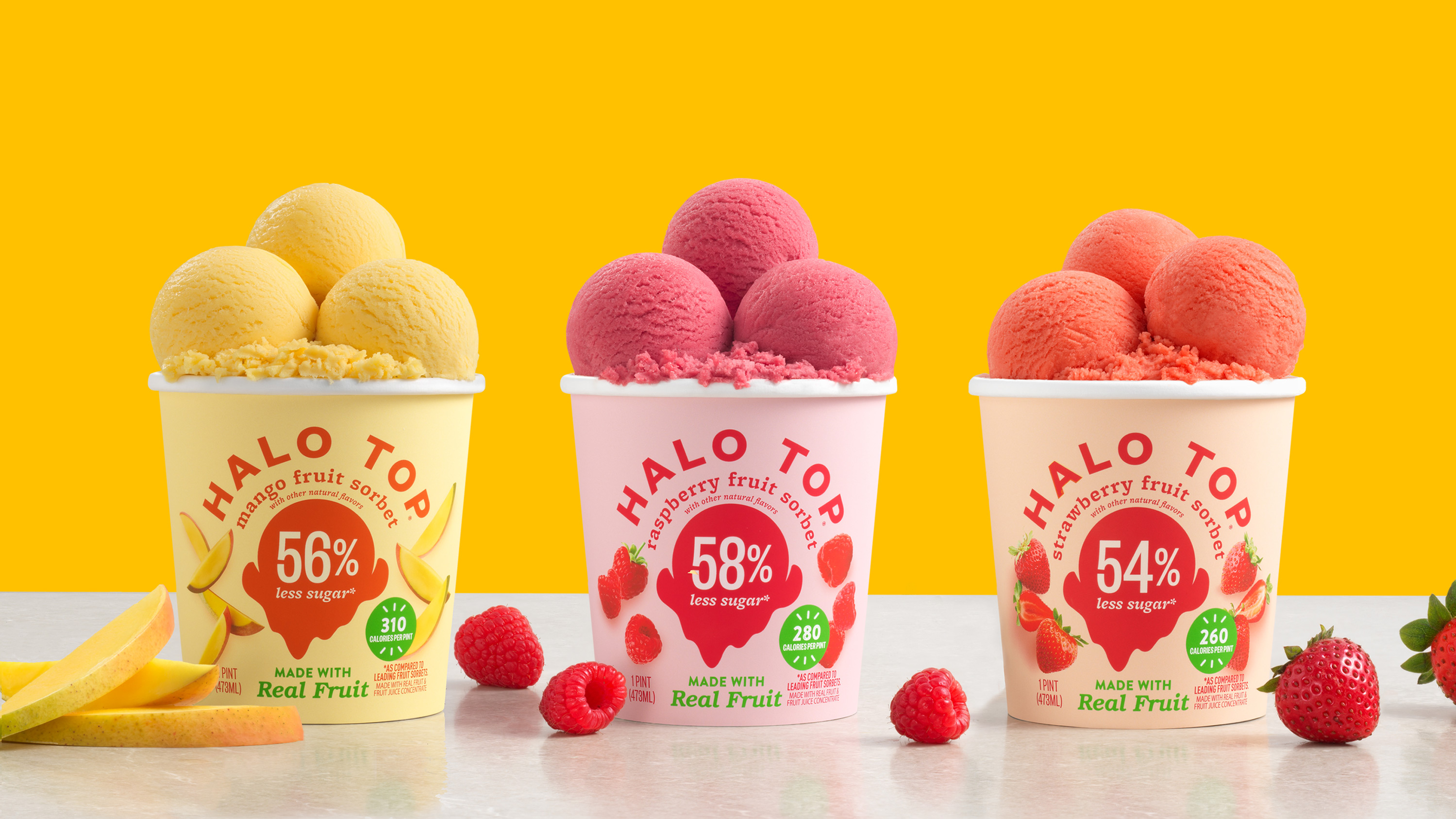 Halo Top
"At Halo Top, we're always looking for ways to create new frozen treats that dessert-lovers will love," Pete Gargula, Halo Top Brand Manager, said in a statement. "We heard from our fans that they craved more frozen fruit offerings, but they didn't want the high sugar content of the fruit sorbets on shelves today. Following the release of Fruit Pops last year, our Fruit Sorbets allow fans to treat themselves to a refreshing, delicious dessert they can feel good about eating."
Halo Top's sorbet line bolsters its selection of vegan-friendly ice cream pints which it launched in 2017 and then reformulated to make creamier with the help of fava beans in 2020.
For the latest vegan news, read:
Gordon Ramsay Reveals Veganism Is His Favorite Subject
NBA Star Jayson Tatum Just Launched a Vegan Gummy Candy Brand
What's Next for Tabitha Brown? Season 2 of 'Tab Time' and 4 Target Collections