The culinary challenge of replicating the texture, flavor, and mouthfeel of traditional dairy-based cheese has been a bottleneck in the mass adoption of plant-based cheeses. Recent research from the University of Copenhagen, published in the scientific journal Future Foods, has shed new light on how fermentation—an ancient food science technique developed in China as far back as 600 BC—could be the key to overcoming this hurdle.
The study demonstrated that yellow pea protein, when subjected to fermentation, produced a "firm cheese-like gel" reminiscent of a fresh soft white cheese. According to the study, the process involves inoculating yellow pea protein with bacterial cultures and allowing it to incubate.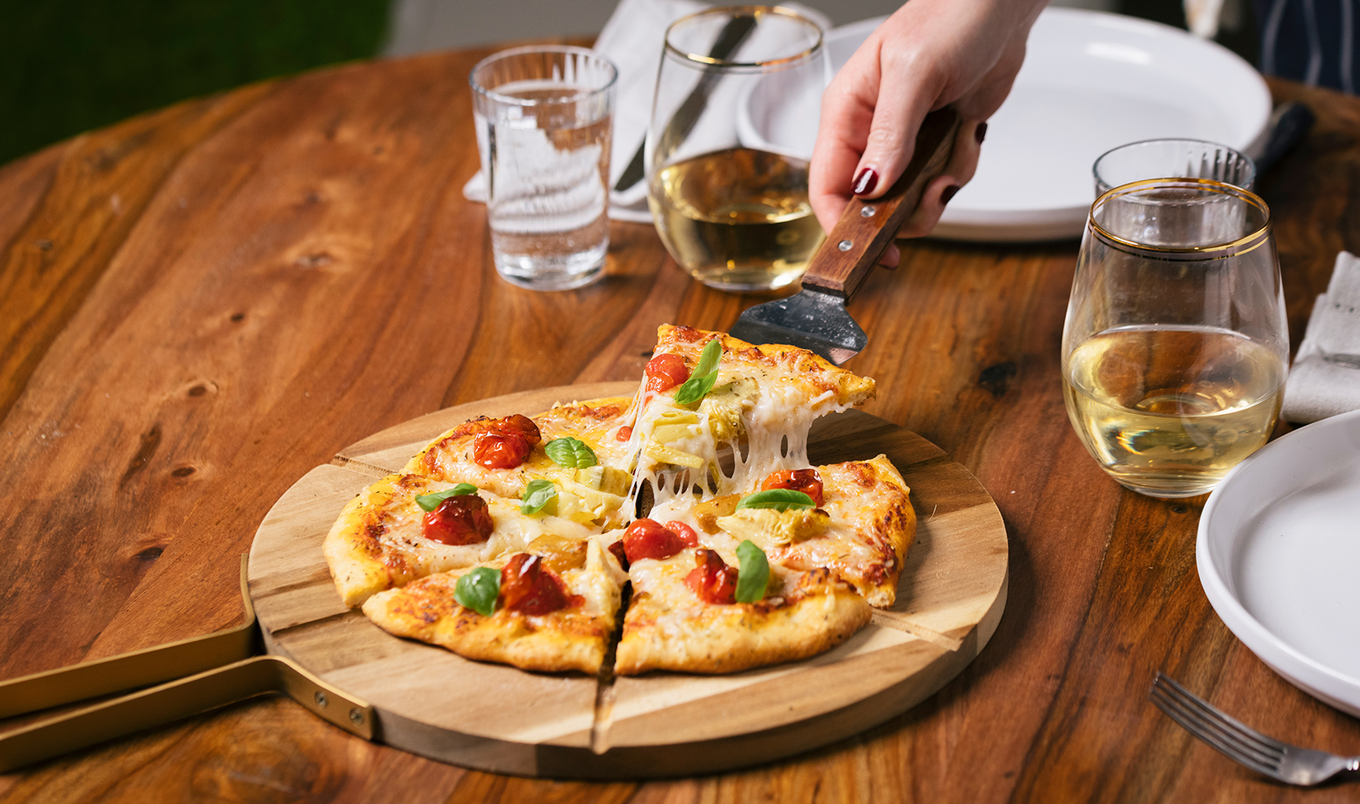 Daiya Foods
"Fermentation is an incredibly powerful tool to develop flavor and texture in plant-based cheeses," Carmen Masiá, the lead researcher on the study, said in a statement. "In this study, we show that bacteria can serve to develop firmness in non-dairy cheese in a very short period of time while reducing the bean-like aroma of yellow pea protein."
Masiá and her team collaborated with microbial ingredients supplier Chr. Hansen for the study, which was aimed at making plant-based cheeses delicious enough to be sought out by consumers.
"The most challenging thing for now is that, while there are a lot of people who would like to eat plant-based cheese, they aren't satisfied with how it tastes and feels in the mouth," Masiá said.
"In the end, this means that no matter how sustainable or nutritious a food product is, people aren't interested in buying it if it doesn't provide a good experience when consumed," Masiá said.
The research validates the path some companies, such as vegan cheese pioneer Daiya Foods, are already taking to improve the quality of plant-based cheeses.
Daiya explores fermentation to improve vegan cheese
In 2008, Daiya Foods introduced the world to the first meltable vegan cheeses. Since then, the company has been improving its formulations by marrying traditional cheesemaking methods with modern technology.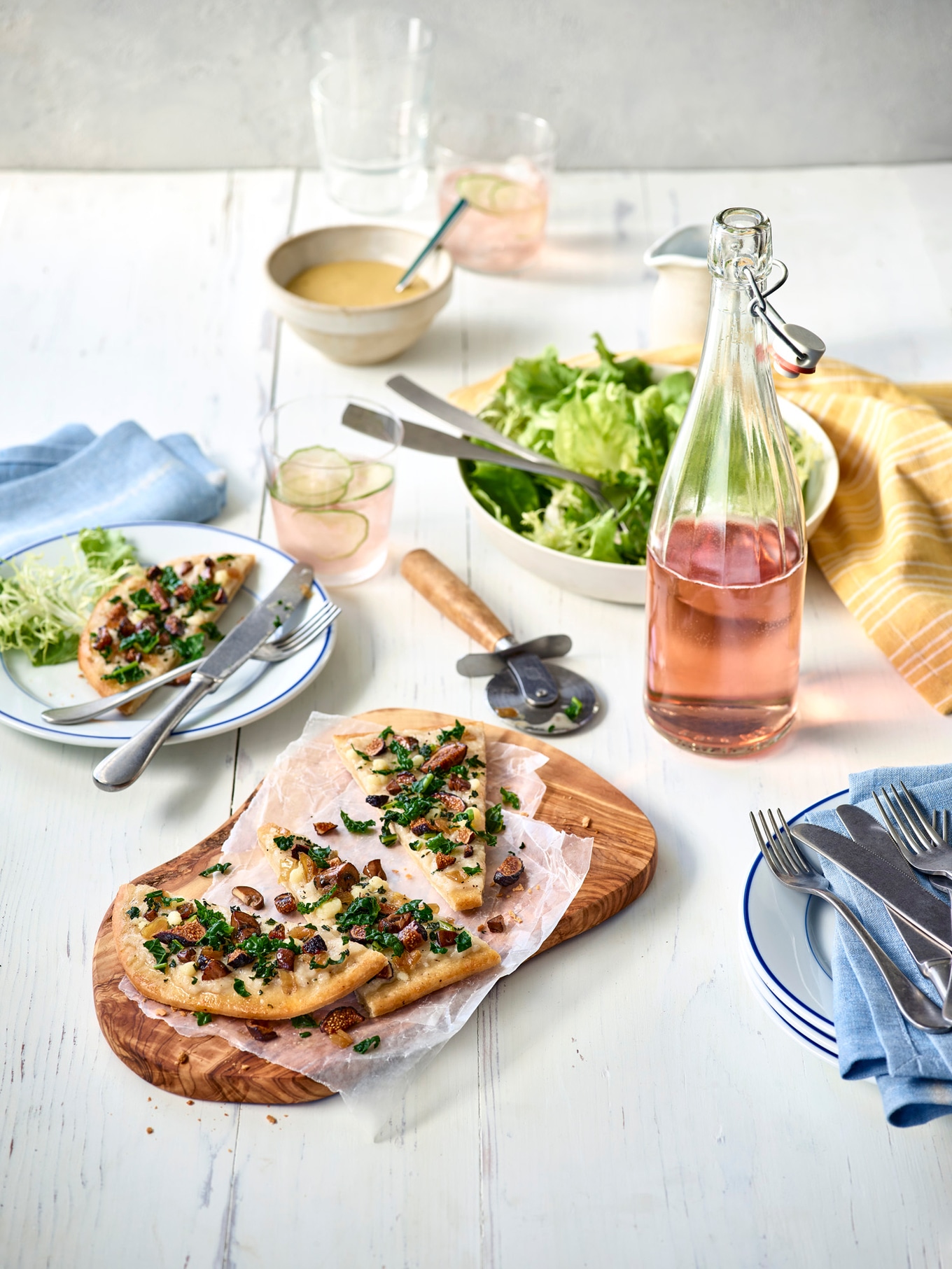 Daiya Foods
"At Daiya, our next generation of plant-based cheese is made by unlocking traditional, dairy-like culturing methods and applying them to plants," Jamie Siu, Director of R&D at Daiya, tells VegNews. "By combining traditional cheesemaking methods with modern technology, we're making a plant-based cheese with similar characteristics to dairy-based products."
Most recently, the company announced it had invested in a fermentation facility within its Canadian production plant to continue unlocking the potential of using this ancient technology to improve its vegan cheeses, which it makes using chickpeas, oats, and coconut cream.
"Our fermentation process can take anywhere from 10-20 hours before we age the product further to really capture that cheesy aroma," Siu says. "While it now takes longer to produce our cheeses, this is all in pursuit of a much superior product."
Daiya used its small pilot fermentation facility as a blueprint for its larger plant that it is using to scale production of its fermentation-powered cheeses. However, the process is not without its challenges, especially when it comes to scalability and maintaining product consistency.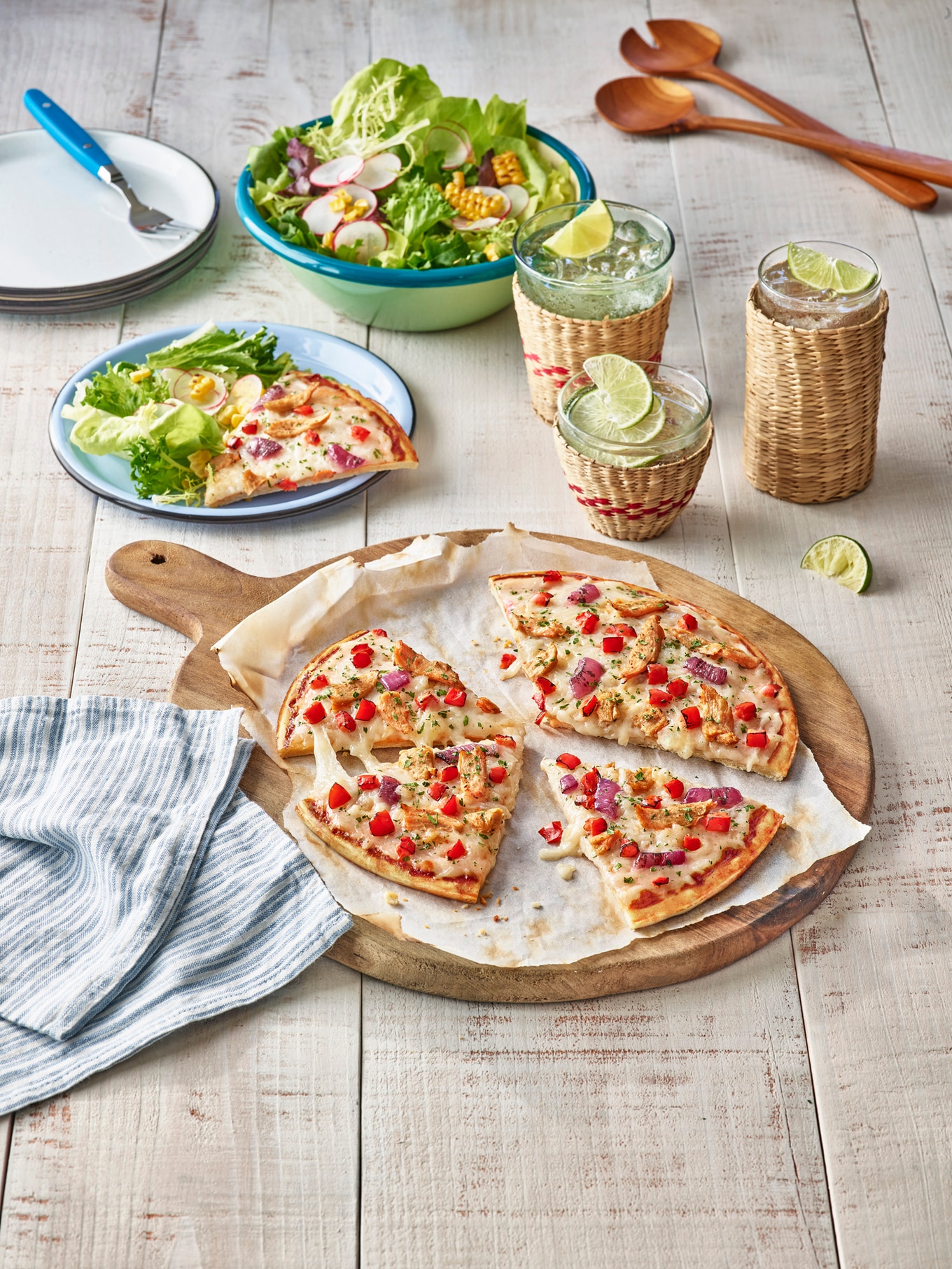 Daiya Foods
"There are always challenges involved when you set out to do something differently," Siu says. "We're no exception, as with any new process, ensuring we can scale to make the amount of cheese required hasn't been without difficulties."
Bringing better vegan cheese to market
As the science continues to evolve, it seems that the incorporation of traditional fermentation methods could be the pivotal factor in making plant-based cheese not just a sustainable but also a flavorful alternative to dairy-based cheese.
Early consumer feedback on Daiya's new cheeses, which align closely with the recent scientific findings from the University of Copenhagen, could usher in a new future for plant-based cheese.
"The feedback from consumers has been incredibly positive," Siu says. "They've commented on how close the creaminess, meltiness, and stretchiness of our cultured plant-based cheese is to dairy cheese."
Daiya plans to launch its cultured plant-based cheese products by the end of the year in the United States and Canada, starting with slices, blocks, and shreds. This will offer consumers a variety of choices, from sandwich slices to pizza toppings.
Making vegan cheese better than dairy
Daiya is one of many companies—from Greek company Violife to French cheesemaker Les Nouveaux Affineurs—working to improve the flavor and texture of vegan cheese using microbial fermentation techniques.
Another technique companies are using to improve vegan cheese is precision fermentation, which involves coding microorganisms such as yeast or fungi with DNA that directs them in producing dairy-identical functional proteins, thus eliminating the need to use cows in dairy-making.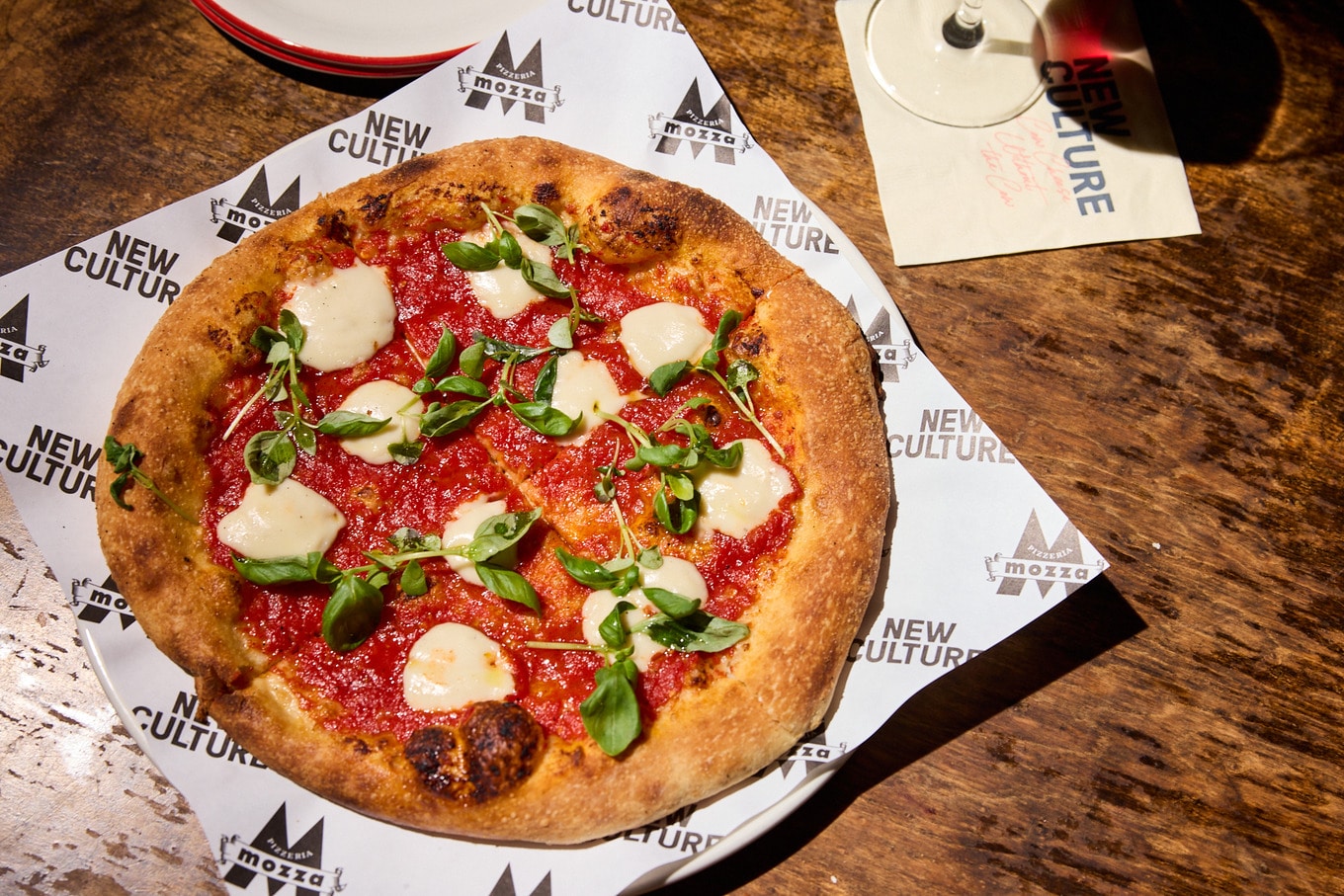 New Culture
One company working in this realm is New Culture, which recently launched its bubbly and melty vegan mozzarella cheese on the menu at legendary eatery Pizzeria Mozza—helmed by celebrity chef Nancy Silverton.
Currently, New Culture is in the process of scaling its manufacturing in order to reach commercial volumes of its animal-free cheese in 2024.
Other new technologies, such as artificial intelligence and machine learning, are helping startups develop dairy-identical cheeses in record time. This is true for Berkeley, CA-based Climax Foods which recently unveiled several vegan cheeses that it developed using AI.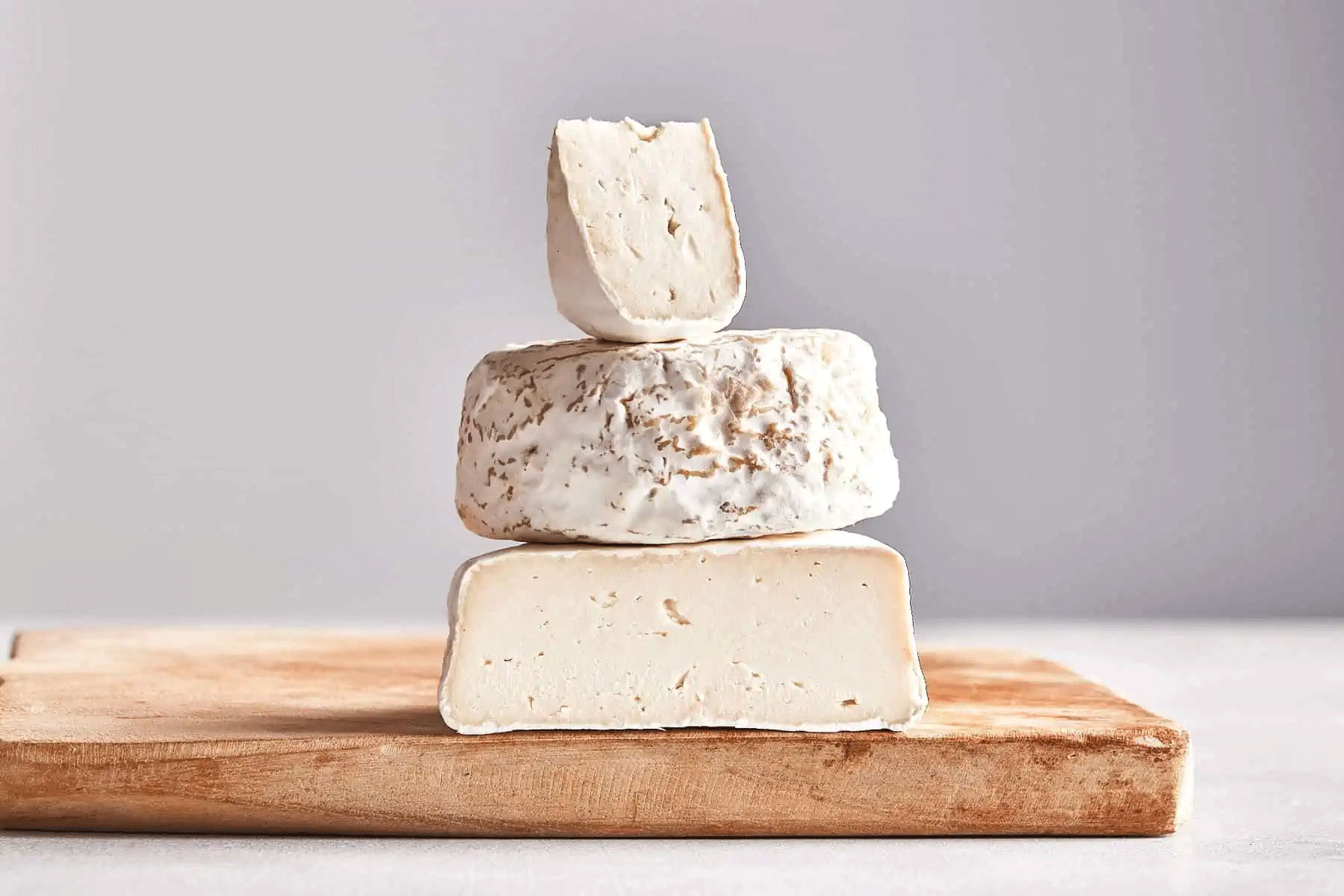 Climax Foods
This company is currently working closely with French cheese giant Bel Group to make crave-able vegan versions of its iconic The Laughing Cow, Babybel, Boursin cheeses, and more.
"One needs to remember that dairy cheese production has been studied over many years, so it's not something that we can just mimic overnight with totally different raw materials," Masiá said.
"Nevertheless, there are many scientists and companies out there [making] great progress in the field; I hope that we will get closer to making non-dairy cheeses that taste good over the next few years," she said. "We are getting there."
For the latest vegan news, read: