These days, it seems that everyone is ditching dairy, even cookie-obsessed Sesame Street character Cookie Monster. The blue-hued puppet legend is at the center of a new campaign for plant-based milk company Califia Farms.
"We're excited to team up with Cookie Monster as Califia Farms shows people how our Unsweetened Almondmilk can help take cereal from 'yum' to 'yumyumyum' through this new campaign," Suzanne Ginestro, Chief Marketing Officer at Califia Farms, said in a statement.
Created in partnership with Sesame Workshop—the nonprofit arm of Sesame Street—Califia's new campaign tasks Cookie Monster to try something new, like cereal with almond milk.
"People see me and think 'he only eats cookies.' But I'm a multifaceted individual. Me try new things," Cookie Monster says in the ad, but rejects a suggestion to change his name to "Cereal Monster."
Developed by San Francisco advertising agency Goodby Silverstein & Partners, the Cookie Monster Califia campaign will run nationally across television, social media, and digital channels.
Who else is ditching dairy?
While Cookie Monster, who turned 50 last year, is technically not a member of the Gen Z or millennial generations, his partnership with Califia aligns with the consumption habits of younger demographics.
Only 8 percent of Gen Z explicitly says they won't go vegan, according to a survey conducted last month by social sciences data organization Medical Inspiration Daily For Stronger Society. The other 92 percent are actively consuming plant-based products and as they mature, will use their dollars to support brands that resonate with their beliefs, much of which revolve around sustainability.
With its new campaign, Califia hopes to inspire new household habits with a beloved Sesame Street character who is known for his penchant for milk and cookies.
"While nearly 50 percent of liquid dairy consumers have plant-based milk in the fridge and the average household has four types of milk, most of them use dairy milk for their cereal mainly out of habit," Ginestro said.
"At Califia Farms, we believe plants can offer something different and something better, opening up a whole new world of delicious possibilities and prompting consumers to rethink everything, including the type of milk they add to their cereal," she said.
The collaboration is the first time Sesame Workshop has partnered with a plant-based milk brand and includes a donation to support its education efforts.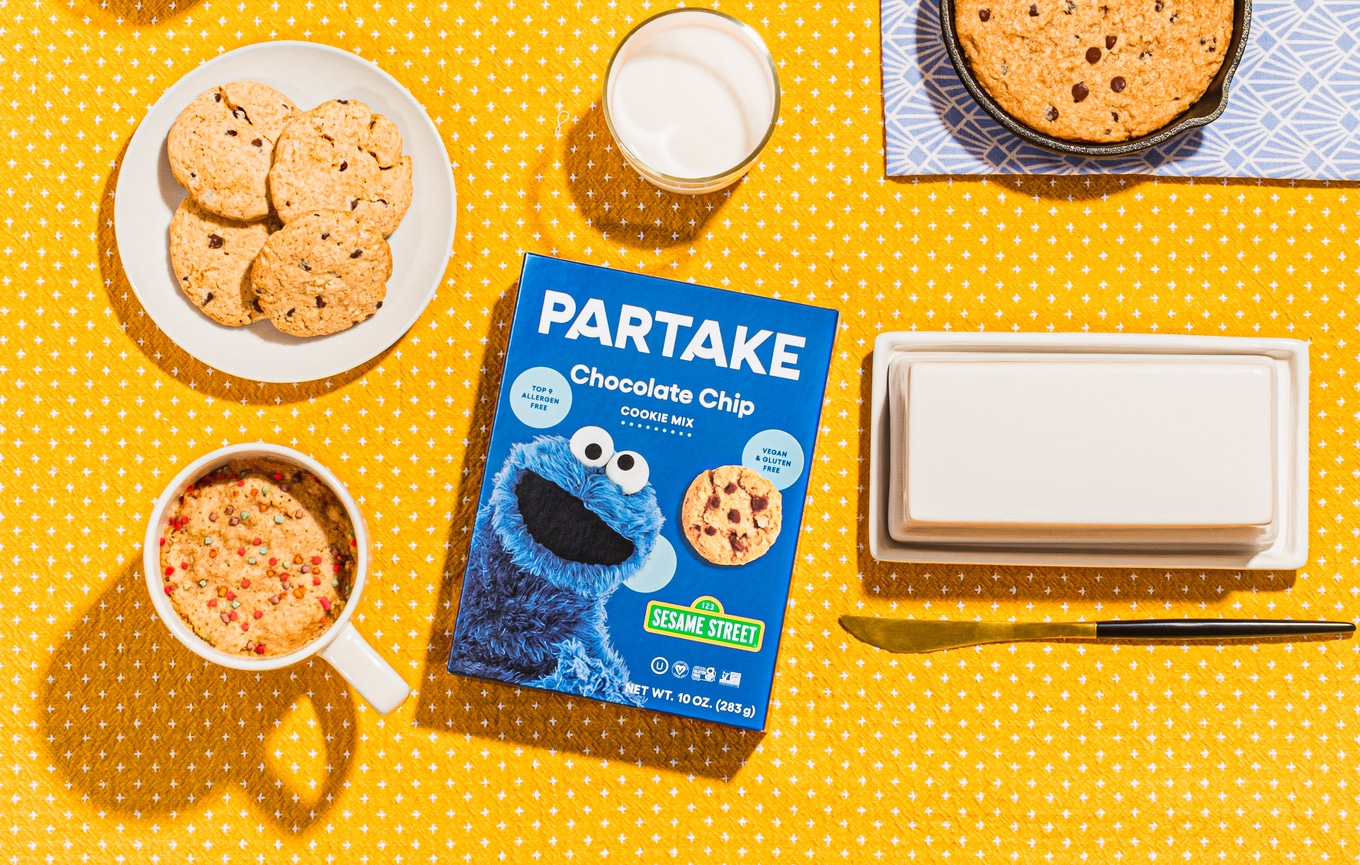 Partake Foods
This partnership with Califia also brings Cookie Monster full circle in his never-ending pursuit of (dairy-free) milk and (vegan) cookies. That's because last year, Sesame Street worked with Partake Foods, an allergen-friendly vegan company created by Denise Woodard so that her young daughter, Vivienne, could partake in the fun of eating cookies.
The next generation of (vegan) milk mustaches
Most recent estimates by market insights firm Grand View Research predict that the global dairy alternatives industry will hit nearly $67 billion by 2030, clocking a healthy compounded annual growth rate of 12.6 percent.
This growth, the firm says, will be fueled by a growing awareness of the benefits of a plant-based diet in relation to animal welfare, health, and the environment.
And current statistics paint a similar picture of the dairy-free market. According to a report released this month by nonprofit Good Food Institute (GFI), the alternative dairy sector (which includes plant-based milk, cheese, and yogurt) hit $21.6 billion globally, representing a seven percent increase from 2021.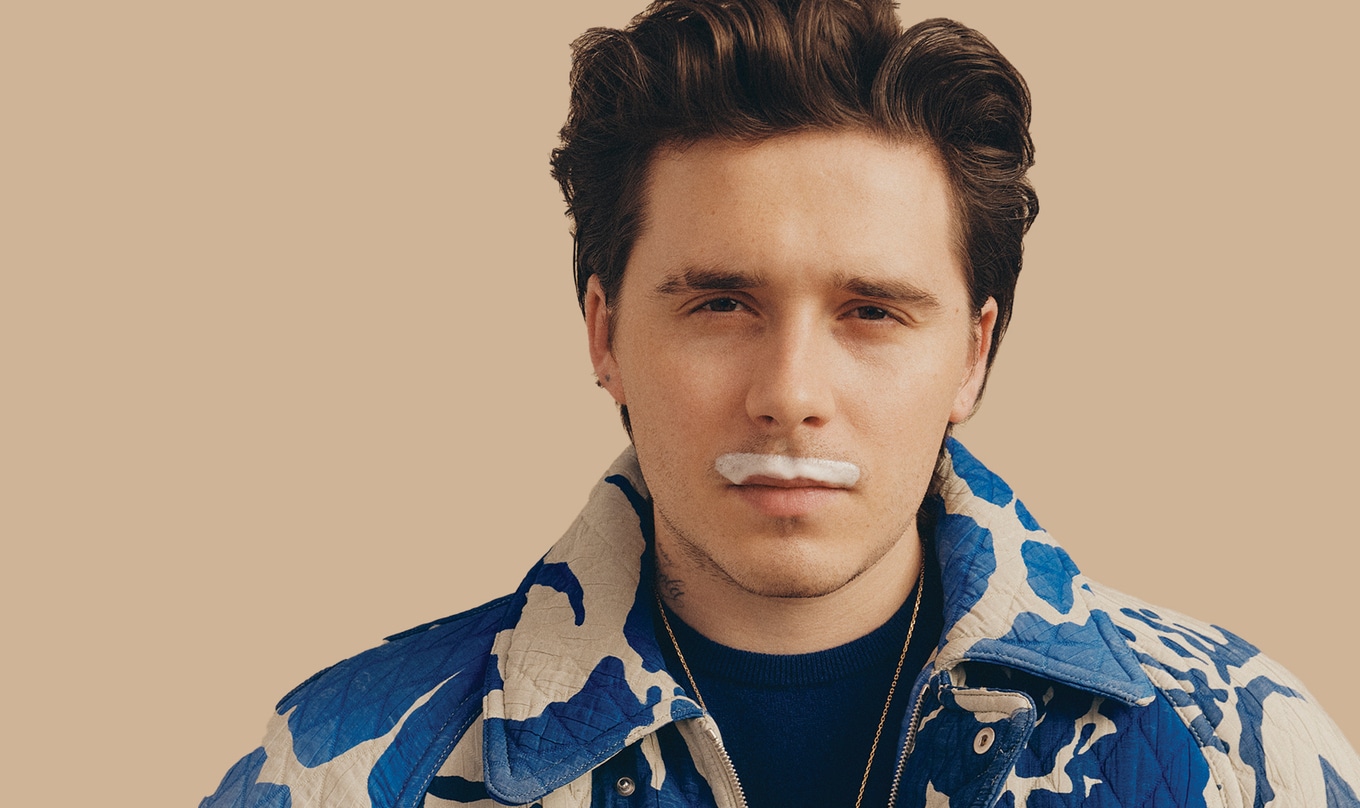 Silk
Brands that want to survive must pay attention. In addition to Califia, other brands are taking the hint that younger generations are done with dairy. One major player in the industry is French multinational giant Danone, which might be best known for its dairy products but is positioning itself to capitalize on the plant-based dairy category.
In 2016, Danone acquired WhiteWave Foods (parent of Silk, So Delicious, Alpro, and Vega) for $12.5 billion and has since invested in growing its plant-based business.
Most recently, the company launched a campaign for its Silk Next Milk which focuses on the next generation of milk drinkers—very literally the children of celebrities who donned dairy milk mustaches in past Got Milk? ads.
Like Cookie Monster, these milk drinkers—which include Brooklyn Peltz Beckham, Ella Bleu Travolta, and Myles O'Neal—are reaching for almond milk, one of the many vegan milks that are defining the next generation.
For the latest vegan news, read: