It seems that every week in the world of vegan food news is more exciting than the last and this week is no exception. Ever crave something crunchy and cheesy but without icky dairy? You can now get that snack at Sam's Club nationwide thanks to Peatos. What about a vegan version of Kewpie mayo? Or maybe you have a specific craving for a vegan burger conceived by comedian Kevin Hart and you don't want to leave your vehicle to get it? Read on for more.
1Dairy-free cheesy puffs
Snack brand Peatos is on a mission to take on Fritos Lay with vegan versions of all of the crunchy snacks we love like Cheetos and Funyuns. The company decided to go entirely plant-based back last year and has been better for it, releasing fun flavors and teaming up with new retail partners.
New this month is a partnership with bulk-buy chain Sam's Club which is now stocking the company's newest flavor at 500 stores nationwide.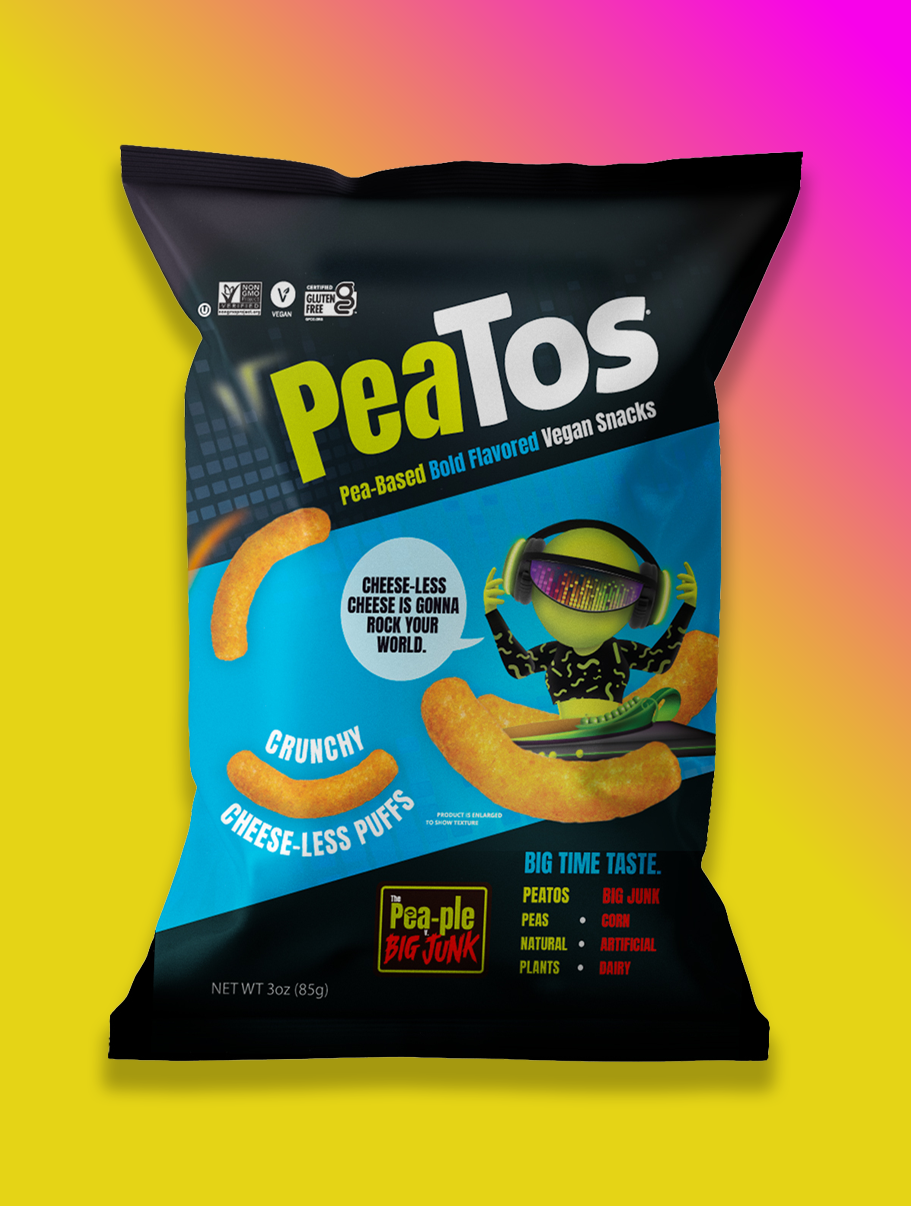 Peatos
"We're excited that 2023 is proving Peatos to be one of the fastest growing snack brands in the nation," Peatos Founder Nick Desai said in a statement. "In just the first quarter, we gained 6000 new points of distribution, and expanded upon our existing line of award-winning offerings with the launch of Peatos Puffs in two new bold varieties."
Last month, Peatos expanded its product line with two flavors Crunchy Fiery Lime Puffs and Crunchy Cheese-less Puffs and Sam's Clubs customers will find the latter variety in 9-ounce packs.
"Now, as we expand into Sam's Clubs nationwide, more consumers will be introduced to the same classic fun, tasty promise of the classic snacks that America grew up on, but without all the scary artificial ingredients and with the benefit of better-for-you plant-based nutrition," Desai said.
2Kewpie vegan mayo
When it comes to vegan mayonnaise, we can safely say that we've got plenty of options—but will never say no to more, especially when it's a tangy, delightful take on a Japanese staple.
Q&B Foods has been producing traditional Kewpie mayonnaise for more than 100 years but this version is made with egg yolks making it a no-go for plant eaters. However, the company just launched a Kewpie Vegan Mayo Dressing and Spread.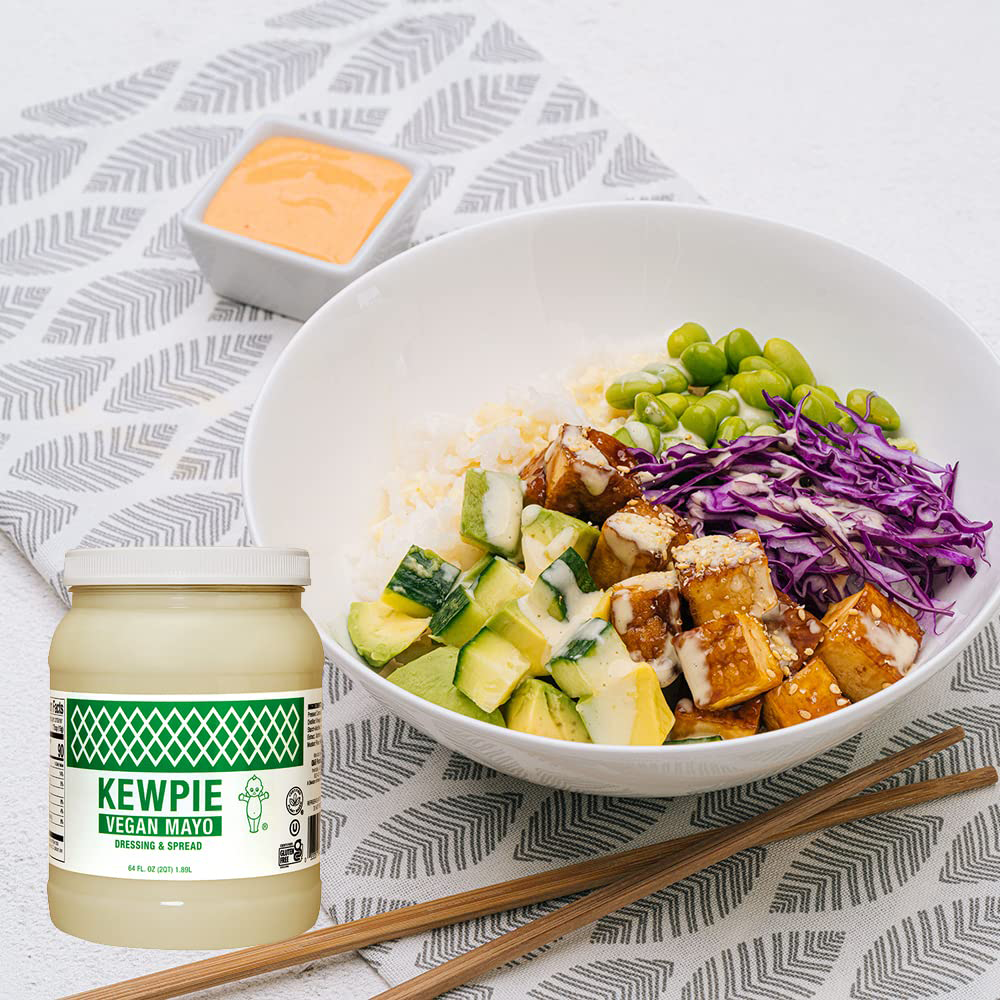 Kewpie
"Q&B is proud to introduce our Vegan Mayo Dressing and Spread, which represents our commitment to providing delicious and plant-based alternatives for consumers with diverse dietary needs," Jerry Shepherd, President of Q & B Foods said in a statement.
"We believe that this new product, certified by The Plant Based Foods Association, will not only meet but exceed the expectations of our customers, and we look forward to sharing it with the world," Shepherd said.
We're excited to use this vegan kewpie mayo for all kinds of things like inside this tofu sushi sandwich, dressings, and that viral vegan salmon rice recipe from a while ago.
3Meatless pepperoni for your pizzas
Vegan meat brand Before the Butcher just unveiled its new pepperoni, and it has already nabbed a National Restaurant Association (NRA) Food & Beverage Award ahead of the major NRA trade show in Chicago later this month.
The new pepperoni is to made with pea protein, radish extract, paprika and other spices to match the taste profile of its pork-based counterpart.
Before the Butcher
"Our new plant-based pepperoni offers an amazing taste experience that mimics real pepperoni so well, it would fool even the most sophisticated palate," Danny O'Malley, Founder and President of Before the Butcher, said in a statement.
"We understand that consumers are looking for delicious, healthier, and more sustainable alternatives to animal protein," O'Malley said. "That's why we're thrilled to offer a product that fits this market need and delivers a great taste without any compromise."
Your move, Domino's and Pizza Hut.
4New wellness brand from Matthew Kenney
When the need for nutrients strikes, plant-based chef and entrepreneur Matthew Kenney just launched the antidote. Called "ṉtidote," Kenney created the brand together with Amir Marashi, MD, to bring wellness promoting foods to consumers in a new way.
"Ntidote proves that powerful functional foods can taste great," Kenney said in a statement. "After spending decades perfecting the flavors of plant-based cuisine, this organic wellness collection showcases the best of what functional eating can be."
The lineup here is structured around foods that are mushroom-based, nutrient-dense, innovative proteins—three top trends of 2023.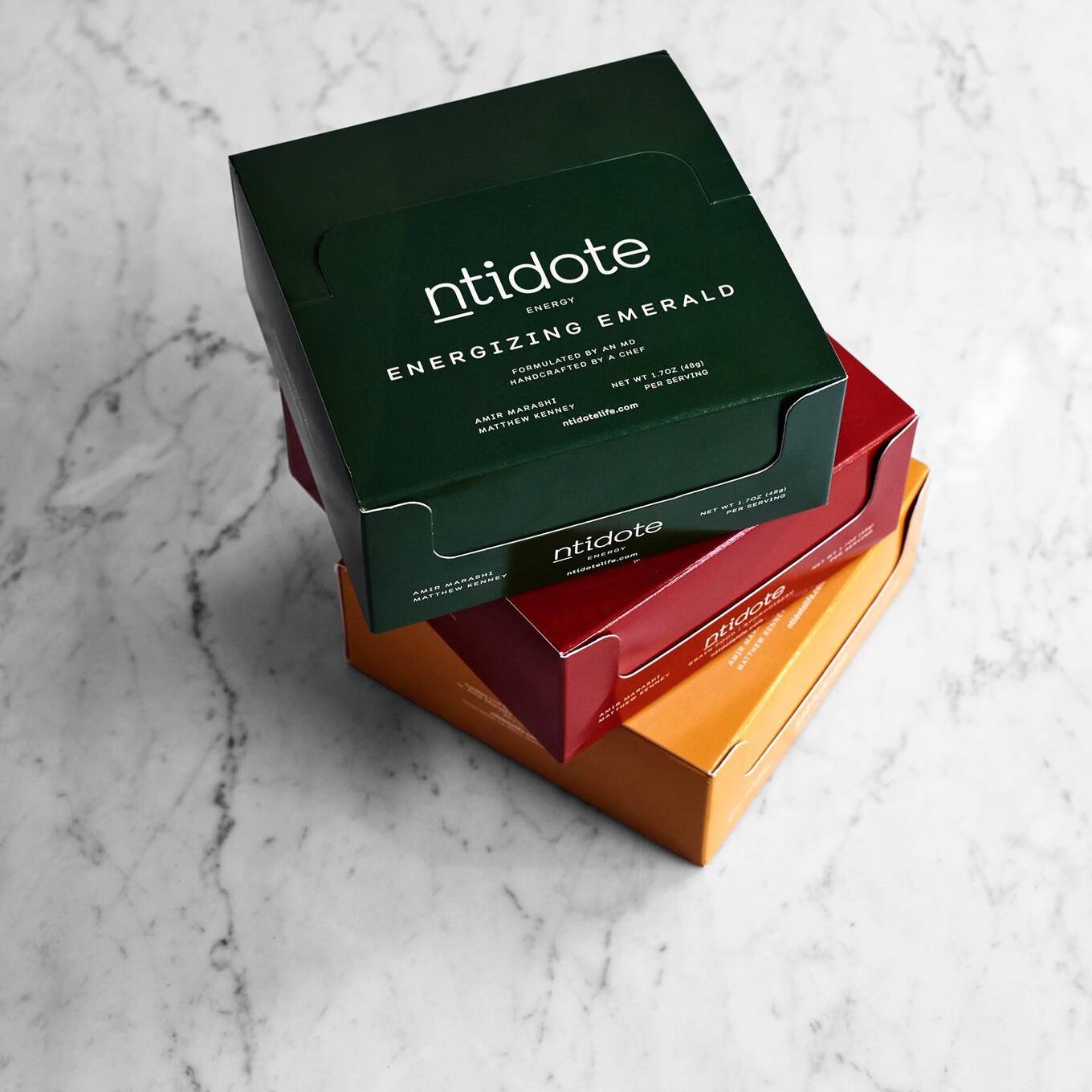 Ntidote
And these trends perfectly translate into snacks such as sprouted nuts blends (think pizza almonds and salt & vinegar trail mix but also chocolate-covered almonds and cashews); sprouted nut butters in peanut, almond, and sunflower varieties; along with nutrient-boosting functional powders for fueling workouts, improving immunity, and more.
5Kevin Hart's vegan drive through
A new location of comedian Kevin Hart's vegan fast-food chain Hart House is opening on Sunset Boulevard in LA on May 23. A preview event for the location was held earlier this week, with games of mini golf, double-dutch, cocktails (made with Hart's Gran Coramino tequila), and plenty of celebrity guests.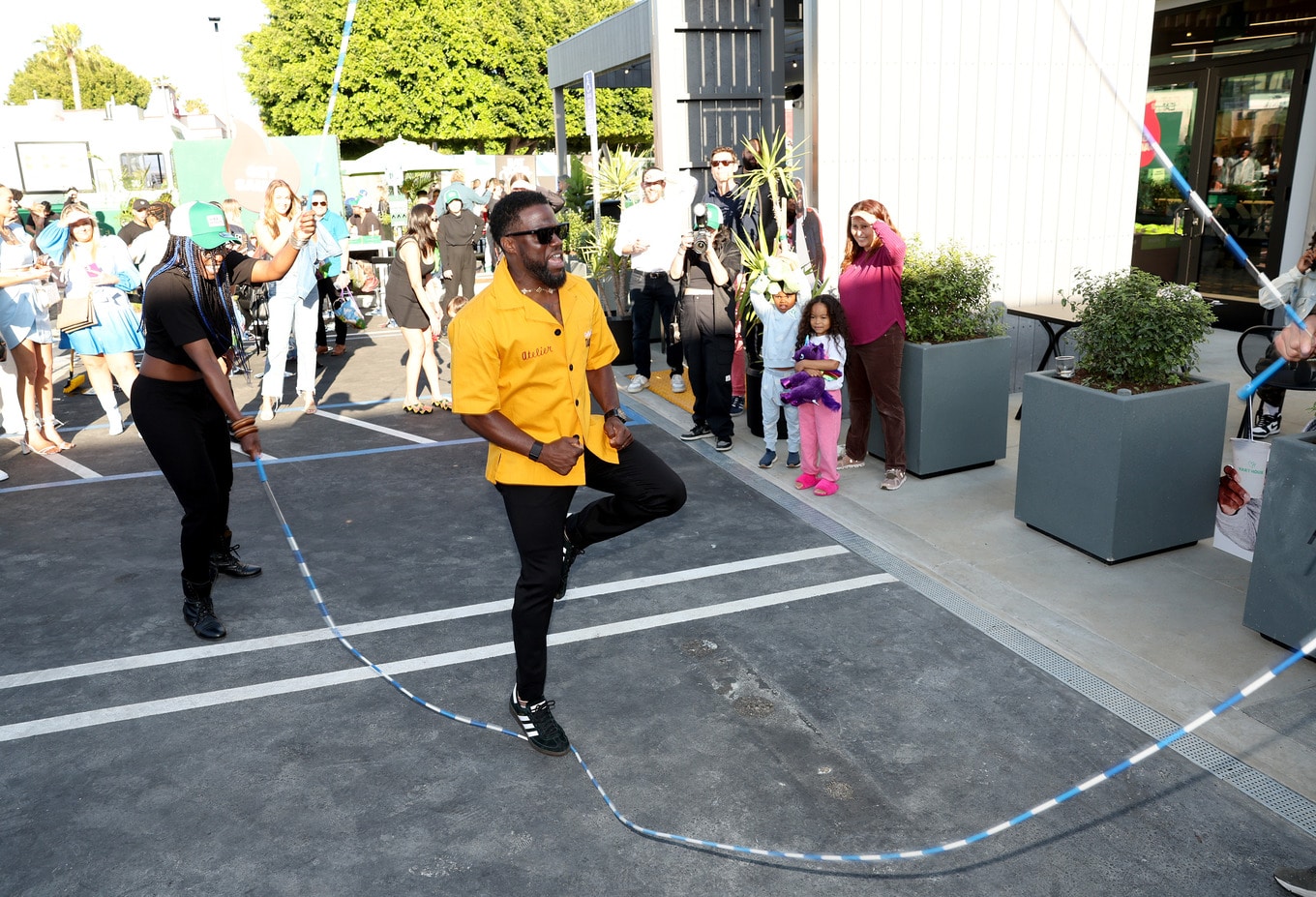 Jesse Grant/Getty Images
Who came out to support Hart's vegan venture? TikTok's favorite food reviewer Keith Lee, film director Tim Story, chef and television star Nyesha Arrington, writer and comedian Fortune Feimster, stand-up comedian Mohammed Amer, and many more.
Once open, this location will be the third Hart House, following an outpost in Westchester and Monrovia.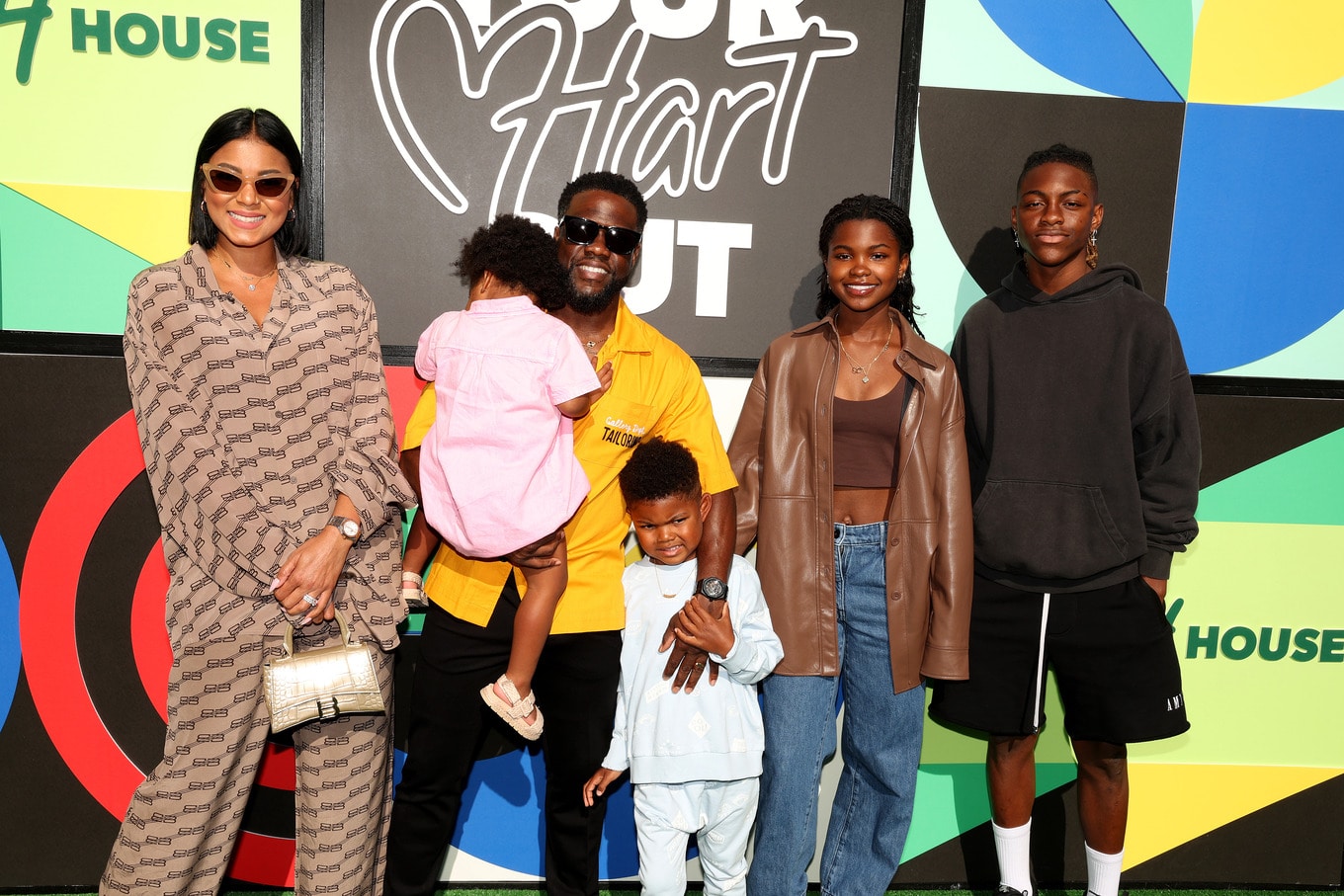 Jesse Grant/Getty Images
Ultimately, Hart wants his vegan fast-food concept—which serves all the comfort food favorites from burgers to fries to shakes and beyond—to be as ubiquitous as McDonald's or Burger King but with food that helps people thrive.
"I [wanted] to create a plant-based fast-food chain," Hart said on an episode of The Late Late Show with James Cordon last year. "Kind of really embrace the generation now … and put that option into the world of fast-food places that we've grown to love today."
And with the upcoming location, Hart is making a lot of progress on that goal. That's because the Hollywood location takes over a shuttered McDonald's and comes complete with a drive-through.
For the latest vegan news, read: