A recent video posted by Academy Award-winning actor and musical artist Jared Leto is proof that celebrities are just like the rest of us—at least when it comes to freaking out about snacks.
In the video—which he titled "Grandpa Leto's Grocery Run"—we see Leto in the snack aisle at the grocery store, excited as can be to talk about how he eats his favorite snacks.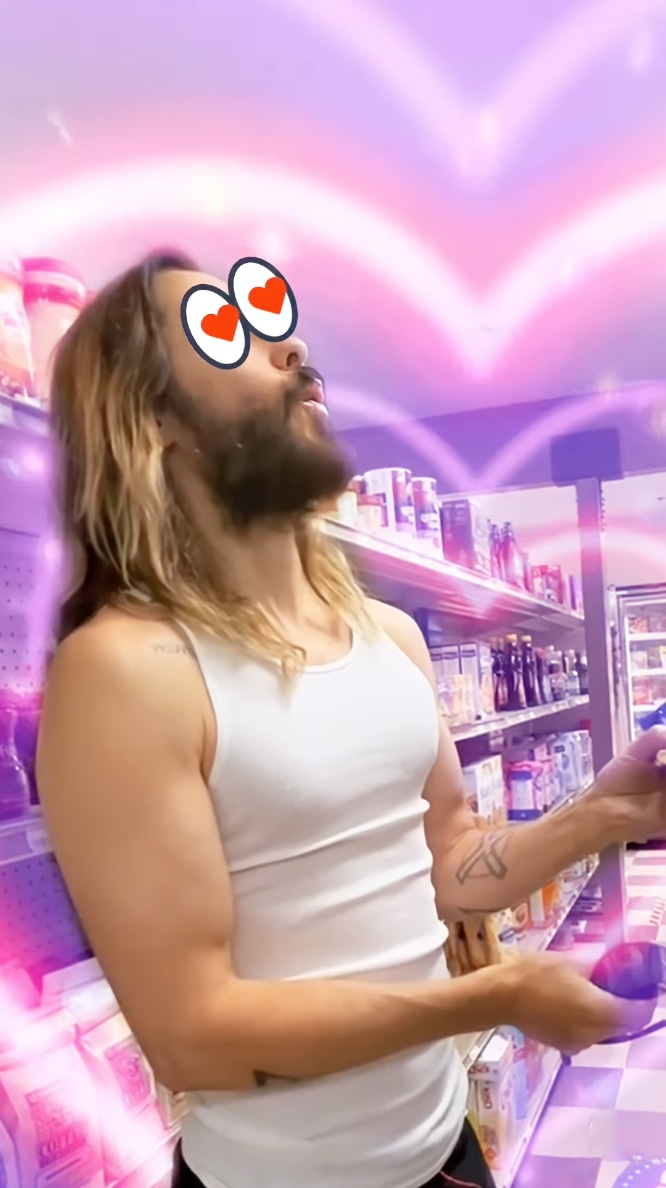 Jared Leto/Instagram
First up, Leto shared his ingenious hack for Oreos.
"Let me tell you something, I love a dirty Oreo," Leto says. "You take a Double Stuf and you take one [side] off and then you put the two cream sides, boom, together."
He then moves on to more snacks. "I love a Pop-Tart," he reveals. When asked if he liked his toasted or "raw," Leto explains, "Oh no, you've gotta toast it. Let's be civilized."
"It takes like a little bit of heaven on your tongue … or hell," Leto adds.
Leto quickly turns his attention to the cereal section. "I'm gonna be honest, I f*ck with a Froot Loop," he says with a claw-like hand gesture. "I just go fist first into a box of Froot Loops."
Leto explains that as a child, he was not allowed to have sugary cereals and would often go to a neighbor's house where not only did they eat this type of cereal but they "put sugar on their sugar cereal," he says.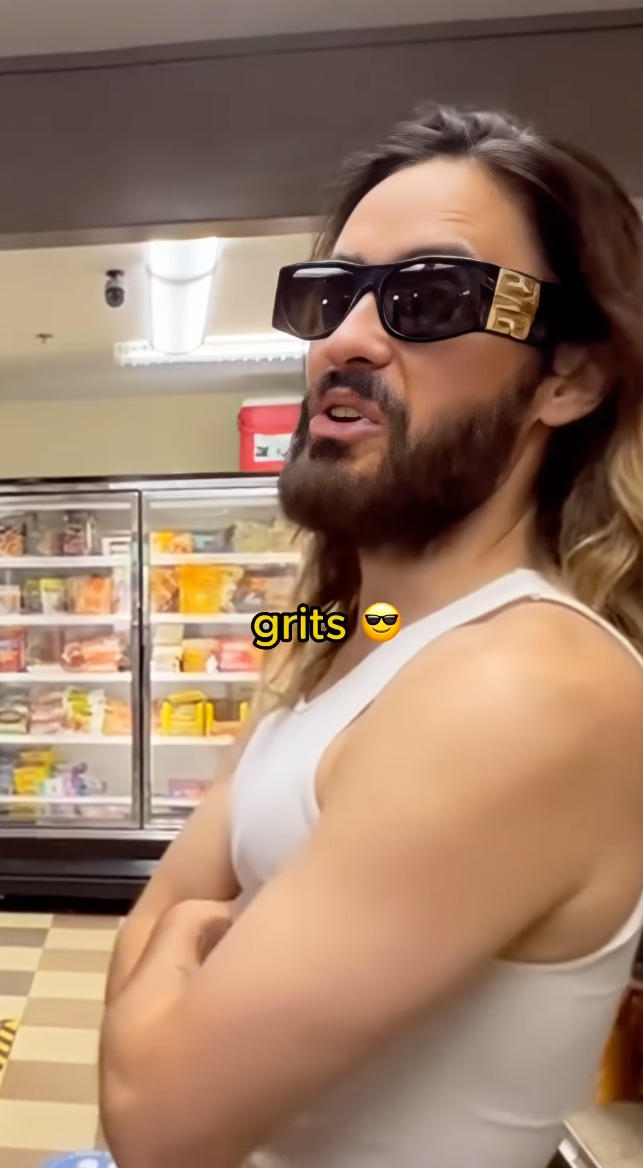 Jared Leto/Instagram
He ends the grocery run by professing his love for grits, a cornmeal porridge that can be made with plant-based milk.
Now 51, Leto has followed a plant-based diet for decades, which he previously credited for helping him maintain his youthful looks. "I'm pretty healthy—I've been that way for a long time," Leto said in a 2016 interview with Rolling Stone.
"Twenty solid years of eating vegetarian/vegan and taking care of myself," he said. "That probably helps the preservation process."
Are Jared Leto's favorite snacks vegan?
We're just as giddy about our snacks as Leto, but are all of these options vegan?
As far as the Oreos are concerned, the original cookies have been an accidentally vegan staple since the company removed lard from the recipe in 1998. Beyond the classic Oreo, several other variations like Double-Stuf, Mega Stuf, and Gluten-Free versions are also vegan, as are the Mint, Lemon, and Dark Chocolate varieties.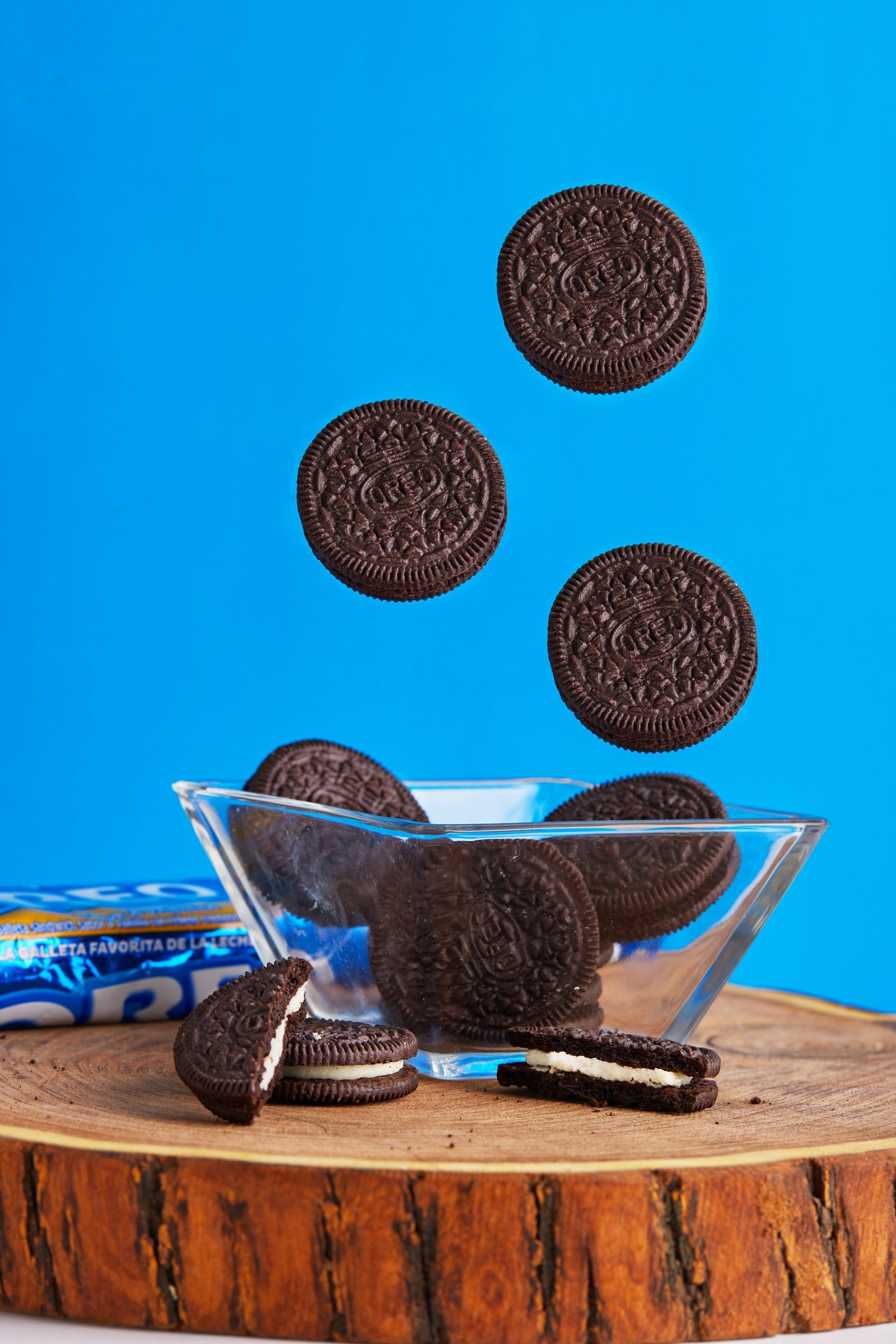 Israel Albornoz/Unsplash
However, fudge-covered Oreos contain dairy, and not all the 85-plus special flavors are free from animal ingredients.
And what about Pop-Tarts? The toaster pastries were originally developed in 1964 by Bill Post for Kellogg as a convenient, shelf-stable breakfast resembling toast and jam. While the original Pop-Tarts were unfrosted and came in four flavors, today's varieties exceed 30 flavors.
However, vegan options are limited due to the gelatin in the icing. Only three unfrosted varieties—Blueberry, Brown Sugar Cinnamon, and Strawberry—are vegan-friendly.
What about Froot Loops? While many cereals are vegan, some contain milk or whey protein, usually noted in the allergens section. Even though this isn't the case for Froot Loops, this cereal is not vegan.
But spotting the animal-derived ingredient in Froot Loops is trickier as the cereal contains Vitamin D3, an ingredient that comes from lanolin, a byproduct of the wool industry. This ingredient is also present in other popular, near-vegan cereals such as Trix and Cinnamon Toast Crunch.
Celebrities love vegan snacks
And Leto is not the only celebrity who loves vegan snacks.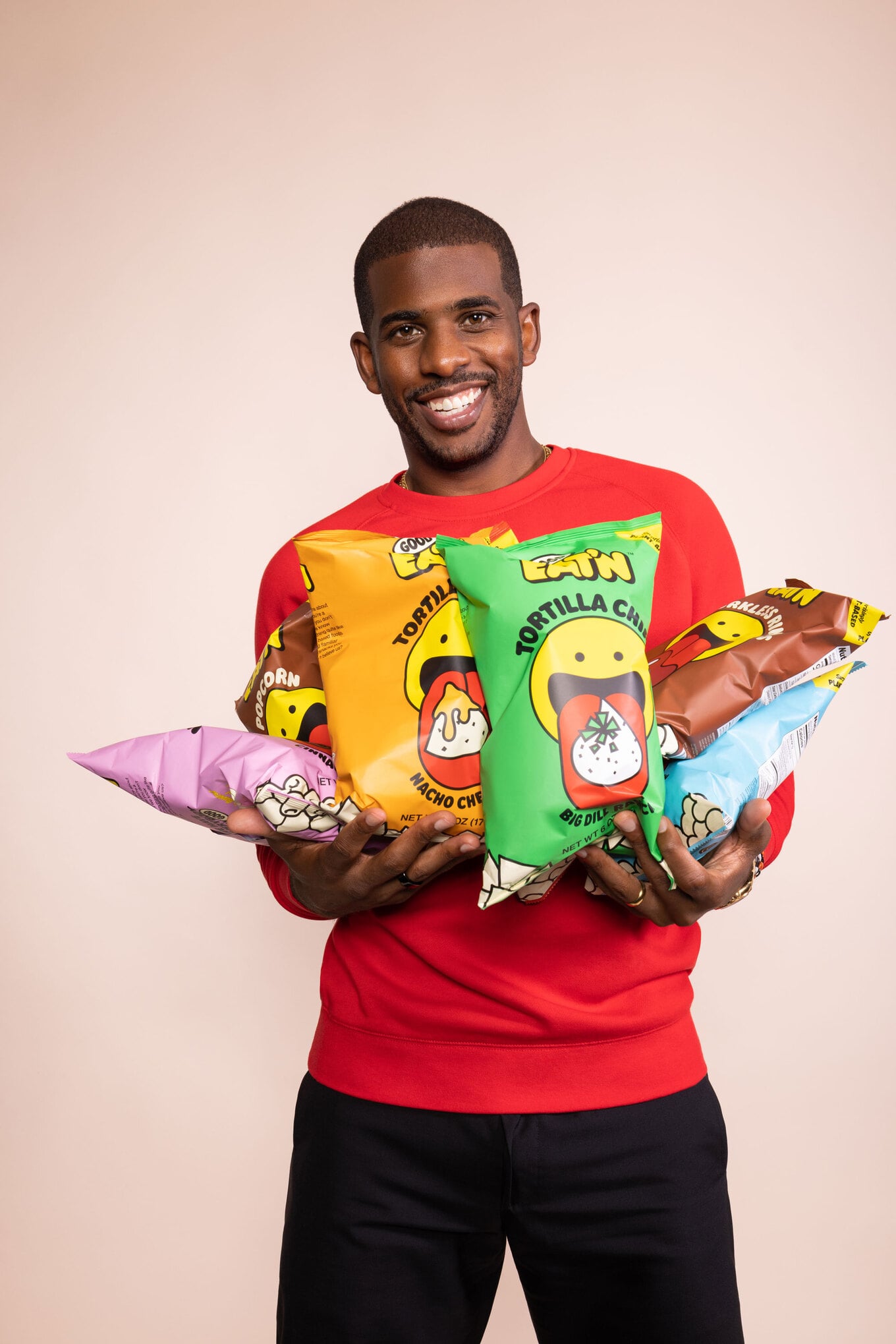 Good Eat'n
Vegan since 2019, NBA star Chris Paul is a "life-long snacker," who even launched his own snack brand, Good Eat'n, to satisfy his cravings. While his line includes a variety of options such as spicy puffs and cheesy tortilla chips (made to evoke the nostalgic flavors of Hot Cheetos and Cool Ranch Doritos, respectively), it's the Cookies N Creme Popcorn that the cookie-loving athlete "cannot stop eating."
Musical artist Lizzo, who went vegan in 2020, is also a fan of snacks that she often divulges on TikTok. Notable among them are vegan spicy cheese puffs from brands such as Peatos, Takis, Lesser Evil Paleo Puffs, and Outstanding Puffs, a satisfying replacement for her pre-vegan Flamin' Hot Cheetos cravings.
Some celebrities are putting their money where their mouth is by investing in the thriving plant-based snack business.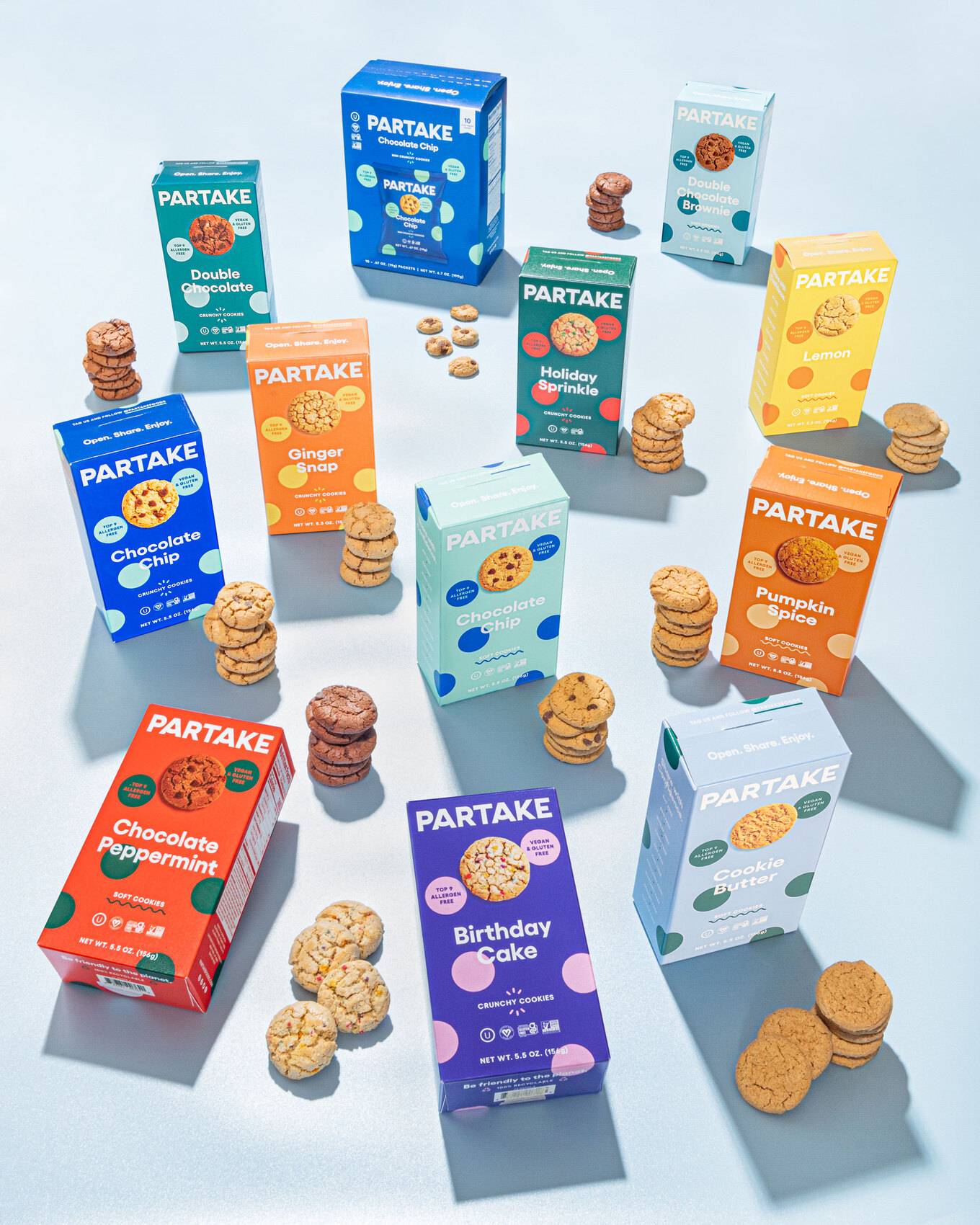 Partake Foods
Music legends Jay-Z, Rihanna, and H.E.R. have all invested in Partake Foods, known for its allergen-friendly cookies and baking mixes. Leonardo DiCaprio, a notable investor in the vegan snack sector, has put his support behind Hippeas, which makes chickpea-based snack puffs and chips.
Outstanding Foods, featuring a lineup of crunchy chips and crispy puffs, has garnered investments from an eclectic group of celebrities including Snoop Dogg, Alexandra Paul, Emily Deschanel, Alan Cumming, and Cesar Milan.
All of these celebrities are onto something as the plant-based snacks market is projected to grow significantly, reaching a valuation of $36 billion in 2023. According to market research firm, Future Market Insights, the market is expected to grow to $76 billion by 2033.
This growth in the plant-based snacks market, dominated by North America, is driven by increasing consumer awareness of health and environmental sustainability.
For the latest vegan news, read: