Portland's newest vegan ice cream shop recently launched the Thiccflurry—a vegan take on McDonald's McFlurry. Ice Queen, a vegan Mexican frozen treat shop known for its vegan paletas (Mexican popsicles), offers Thiccflurries in flavors such as S'mores (house-made chocolate shell, marshmallows, and graham crackers); Fruity Flurry (house-made strawberry sauce, sour patch kids, and smarties dust); and Secret Admirer (cherry chocolate base with cherries and chocolate chips), among others.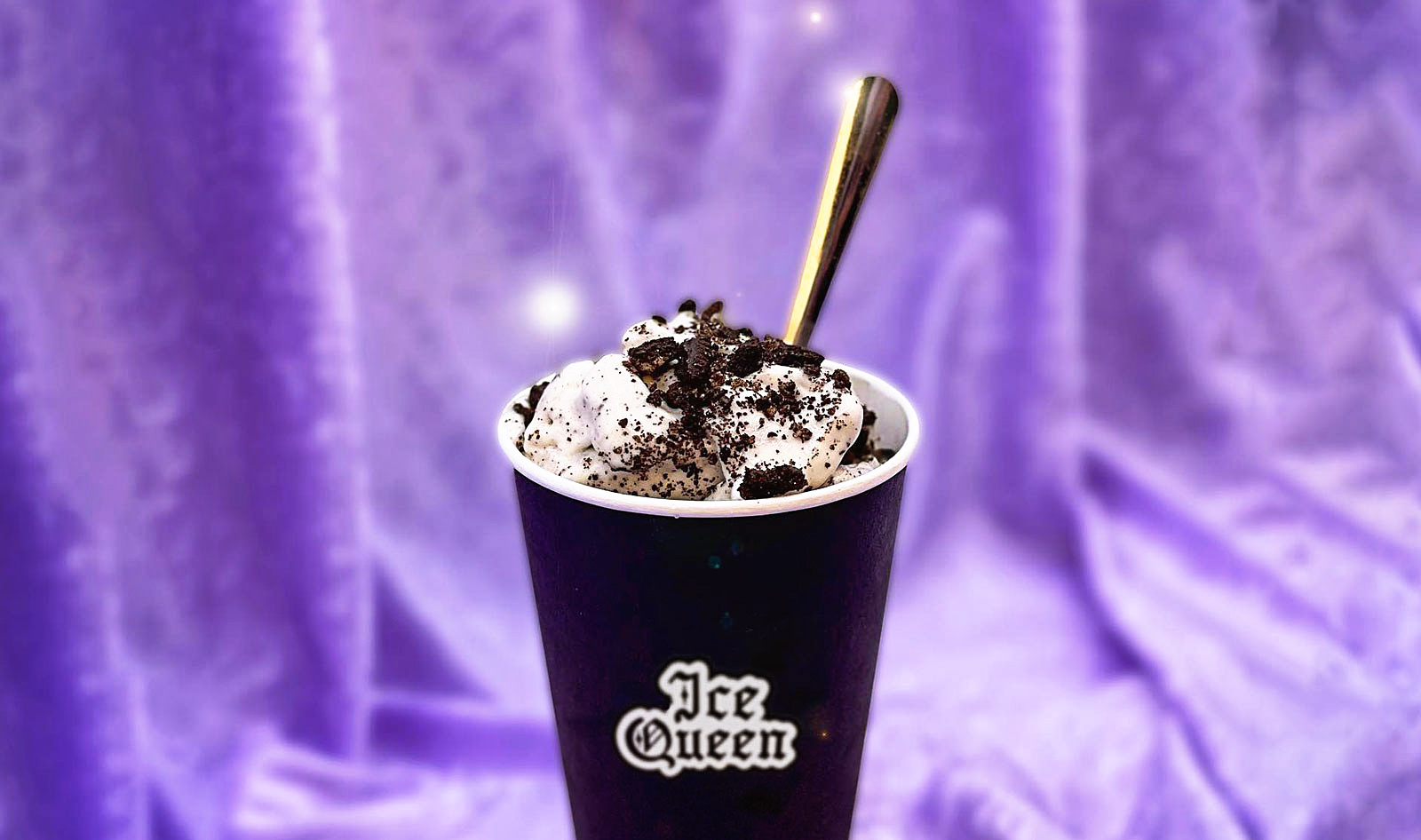 Ice Queen
If you can't settle on a flavor, Ice Queen also allows customers to create their own with the shop's more than 20 topping options—all of which are vegan, right down to the pink sprinkles imported from Canada.
The shop's team is currently in the process of adding several more Thiccflurry versions to the menu because they have become so popular.
How the vegan flurry came to be
Flurries are traditionally made of blended dairy-based soft serve-style ice cream with toppings mixed in. For Ice Queen, the first step in recreating this classic treat was to take out the dairy. To further differentiate, owner Rebecca Smith created a base that is extra thick and creamy.
"Milkshakes are very popular in Portland and most of the time people don't realize there is actually a difference between a milkshake and a flurry," Smith tells VegNews.
"We call them 'Thicc' because our flurries are noticeably thicker than any milkshake you will get since they are not thinned down with milk," Smith points out.
While flurries are often associated with the McDonald's McFlurry, Smith says they were around long before the fast-food chain made them popular. "Contrary to what many people believe, a flurry was actually already a thing before any big companies laid claim to it," Smith says.
For its part, McDonald's has been dragging its feet when it comes to vegan options, including vegan McFlurries in the United States. However, last year, McDonald's introduced a vegan KitKat McFlurry at its locations across Germany, which added dairy-free soft serve in 2020.
The frozen treat was made with strawberry sauce and pieces of KitKat V, a vegan version of the nostalgic chocolate bar that Nestlé has since launched in 15 countries.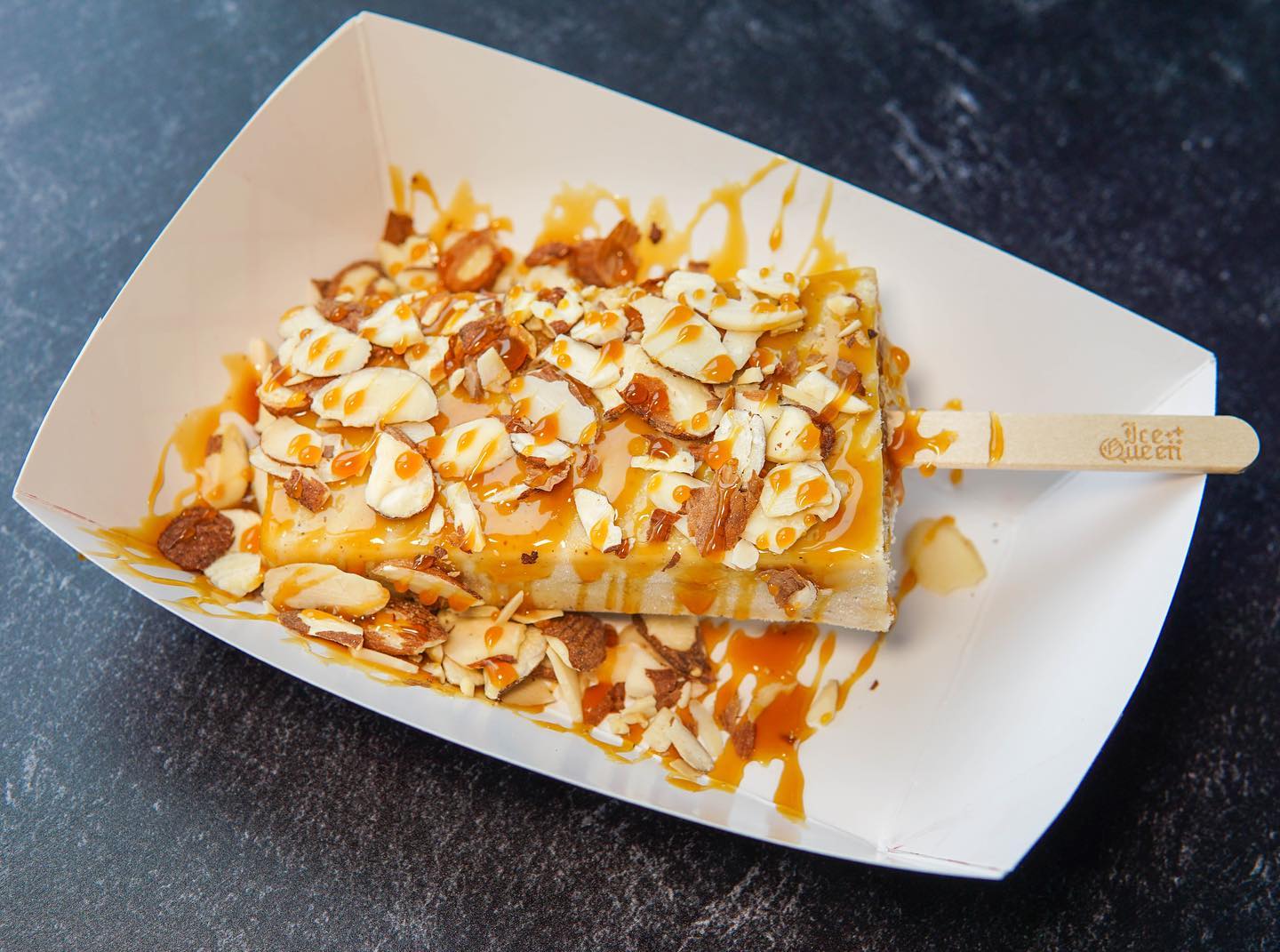 Ice Queen
Although the Ice Queen shop has become well known in the city for its vegan paletas—it currently offers 18 different flavors of paletas—Smith's motivation to add vegan flurries to the menu came out of necessity.
"We sell so many paletas that Thiccflurries came out of necessity to relieve some of the demand on paletas," Smith explains.
"Although it was a bit of a (welcomed) can of worms, because now we struggle to keep up with those as well, ironically."
Ice Queen opens in Portland
Ice Queen first opened last year as a walk-up window at Portland's all-vegan strip mall in the city's southeast area after four years of doing countless pop-ups. Last October, the stop expanded to its own walk-in storefront a few blocks away.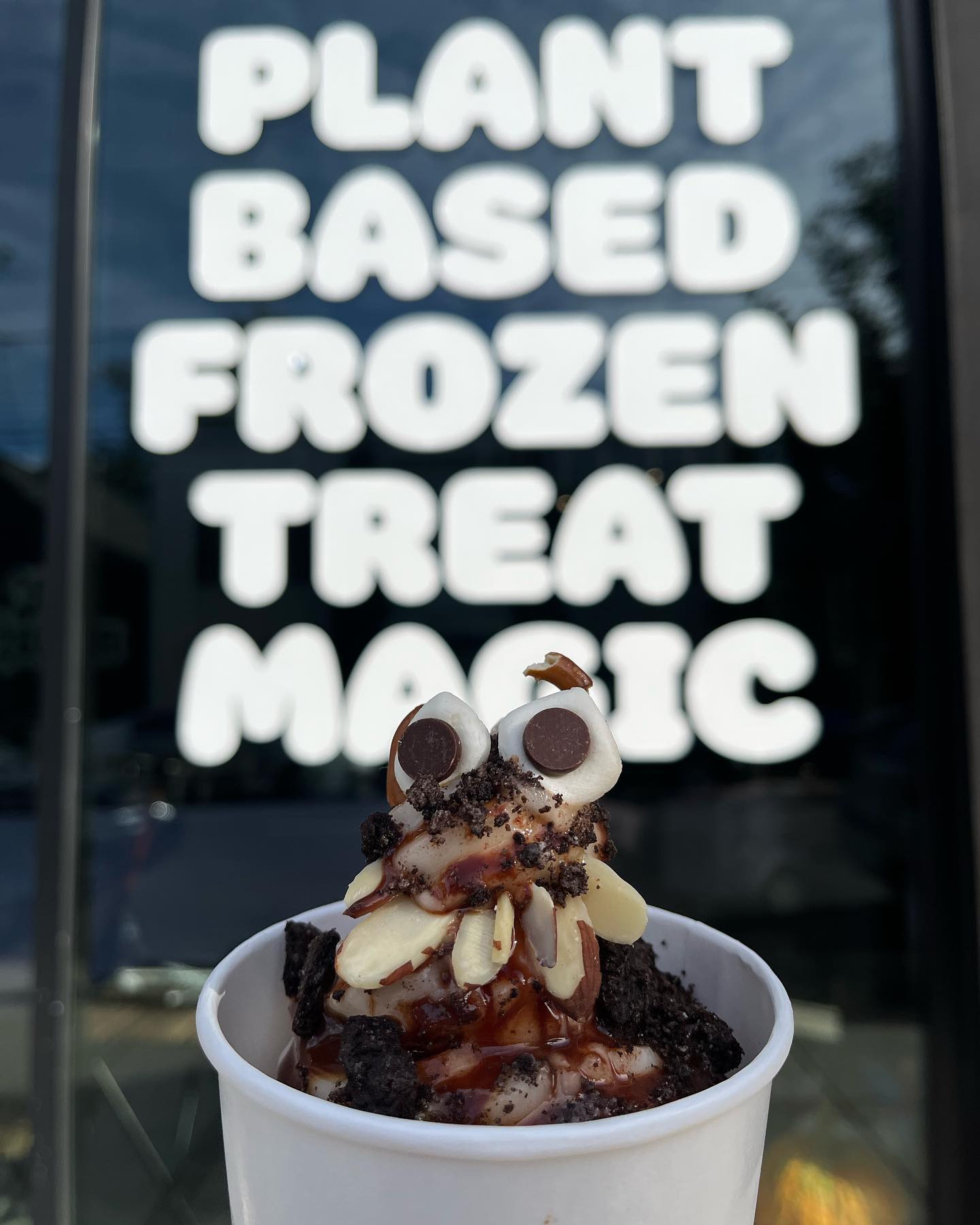 Ice Queen
In addition to its paletas, the shop also serves chocolate-covered bananas, vegan soft serve, and house-spun cotton candy. The shop's paletas can also be found in 60 grocery stores throughout the Pacific Northwest.
What's next for Ice Queen? "We plan to continue growing in both avenues with no plan to slow down any time soon," Smith says. "As for the Thiccflurries, they will be here but the paletas are always the star."
Where can you get vegan Blizzards?
Similarly, last December, vegan fast food chain Plant Power Fast Food took on the challenge of veganizing Dairy Queen's most popular treat, the Blizzard. The San Diego-based vegan chain came up with its own frozen treats to fill the void: Snow Days.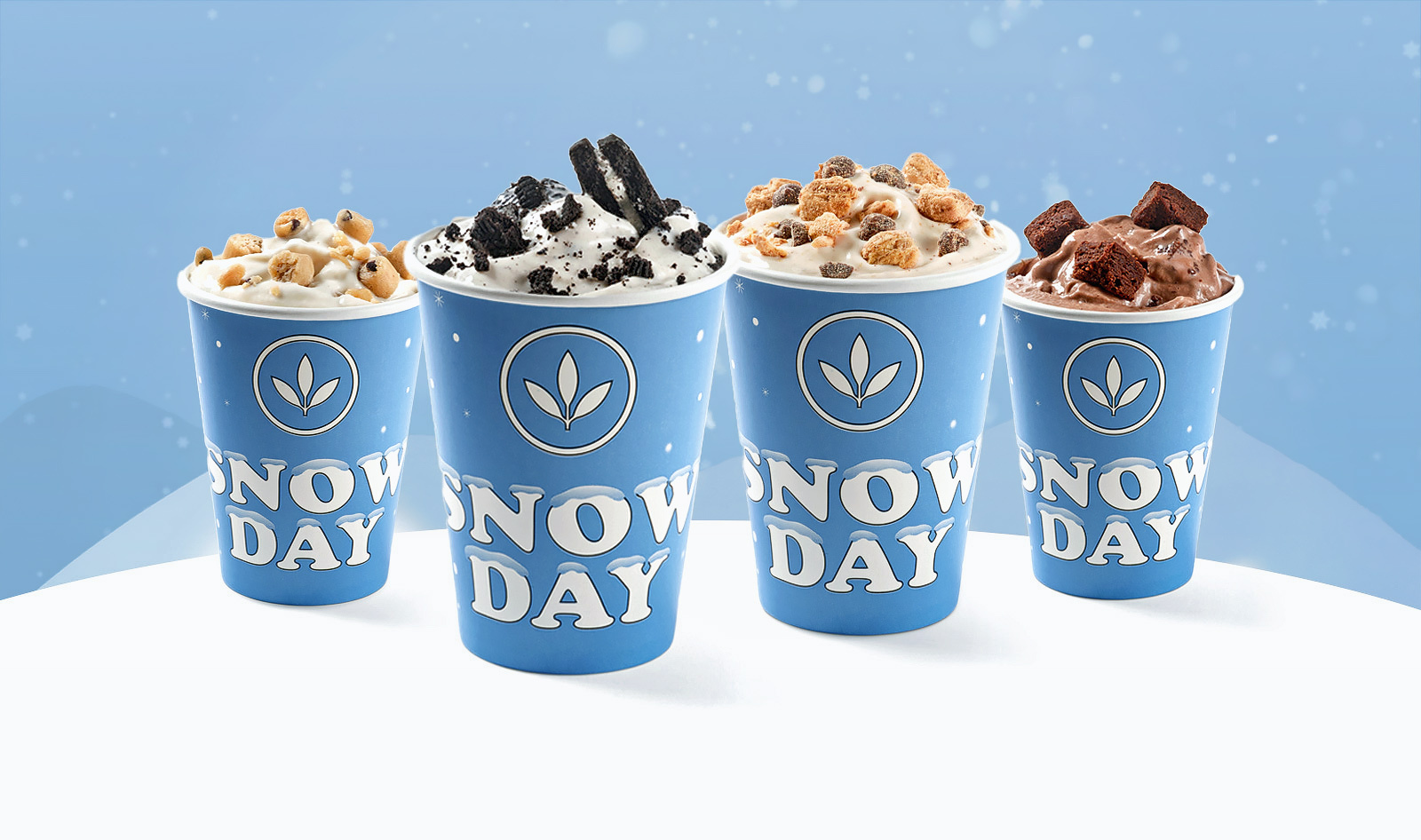 Plant Power Fast Food
The Snow Days are made with oat milk as a creamy base and available in four introductory, throwback mix-in flavors: Cookies and Cream, Chocolate Chip Cookie Dough, Chocolate Brownie, and Betterfinger (or PPFF's vegan take on a Butterfinger candy bar).
"The joy of feeling like a kid shouldn't stop just because you're all grown up," Plant Power Fast Food CEO Zach Vouga said in a statement. "Snow Days—our thick, creamy soft serve with baked goods and chocolatey toppings—instantly transports you to being a carefree kid in the decadent '80s."
The chain also created an advertisement for its Snow Days that harkens back to Dairy Queen's first Blizzard commercial, complete with a radio-announcer voiceover and retro film quality. The ad's tagline is clever, too: "When life is a blizzard, have a snow day."
For the latest vegan news, read: