There's a new vegan cheese making its debut on Walmart store shelves. This week, the mega retailer officially launched plant-based cashew cheese made by Misha's at locations in California, Utah, Nevada, Washington, Arizona, and Texas. 
Previously only available at natural food markets and specialty stores in select regions, Misha's launch at Walmart marks the Black-owned brand's official entrance into conventional grocery retail chains. 
Made from cashew milk, Misha's cheeses are blended with a medley of locally sourced vegetables, spices, and herbs. 
Available in-store or online, Walmart shoppers can choose between four of the brand's signature cheeses: French Connection (made with herbs de provence, grains of paradise, and black olives); Smoked Cheddar (flavored with smoked paprika and chipotle); Sari (featuring sundried tomatoes, roasted garlic, and cilantro); and Black Truffle (made with real truffles and shallots).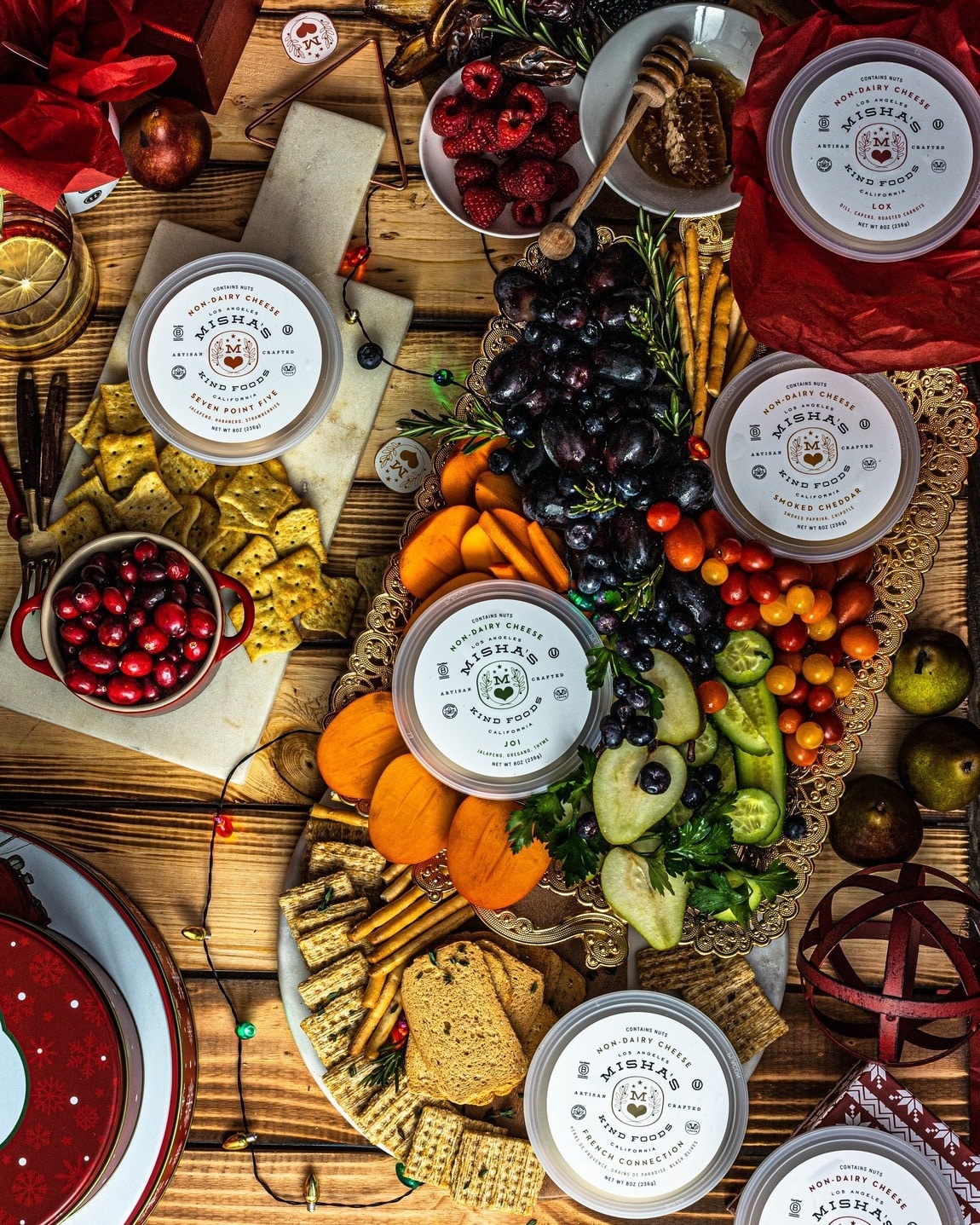 Misha's
Misha's partnership with Walmart increases the number of vegan cheese brands available at the mega retailer from 10 to 11, which ultimately helps improve the accessibility of plant-based dairy products. 
While Misha's initial Walmart launch is focused on stores across California, Utah, Nevada, Washington, Arizona, and Texas, a nationwide launch is in the works.
"We are all expecting this initial launch to go very well and then we will see Misha's on many more Walmart shelves around the country," Aaron Bullock, Misha's co-founder and CEO, tells VegNews. 
Misha's makes vegan cheese for all
Founded in 2018, Misha's—formally known as Misha's Kind Foods—made its world debut at farmers' markets in the greater Los Angeles area, where it developed a fan base among vegans and non-vegans alike. 
Co-founder Ian Martin, a full-time musician and part-time vegan chef, was determined to create a decadent plant-based cheese unlike any other on the market at the time. Martin took to his kitchen, where he experimented with traditional cheese-making techniques sans dairy.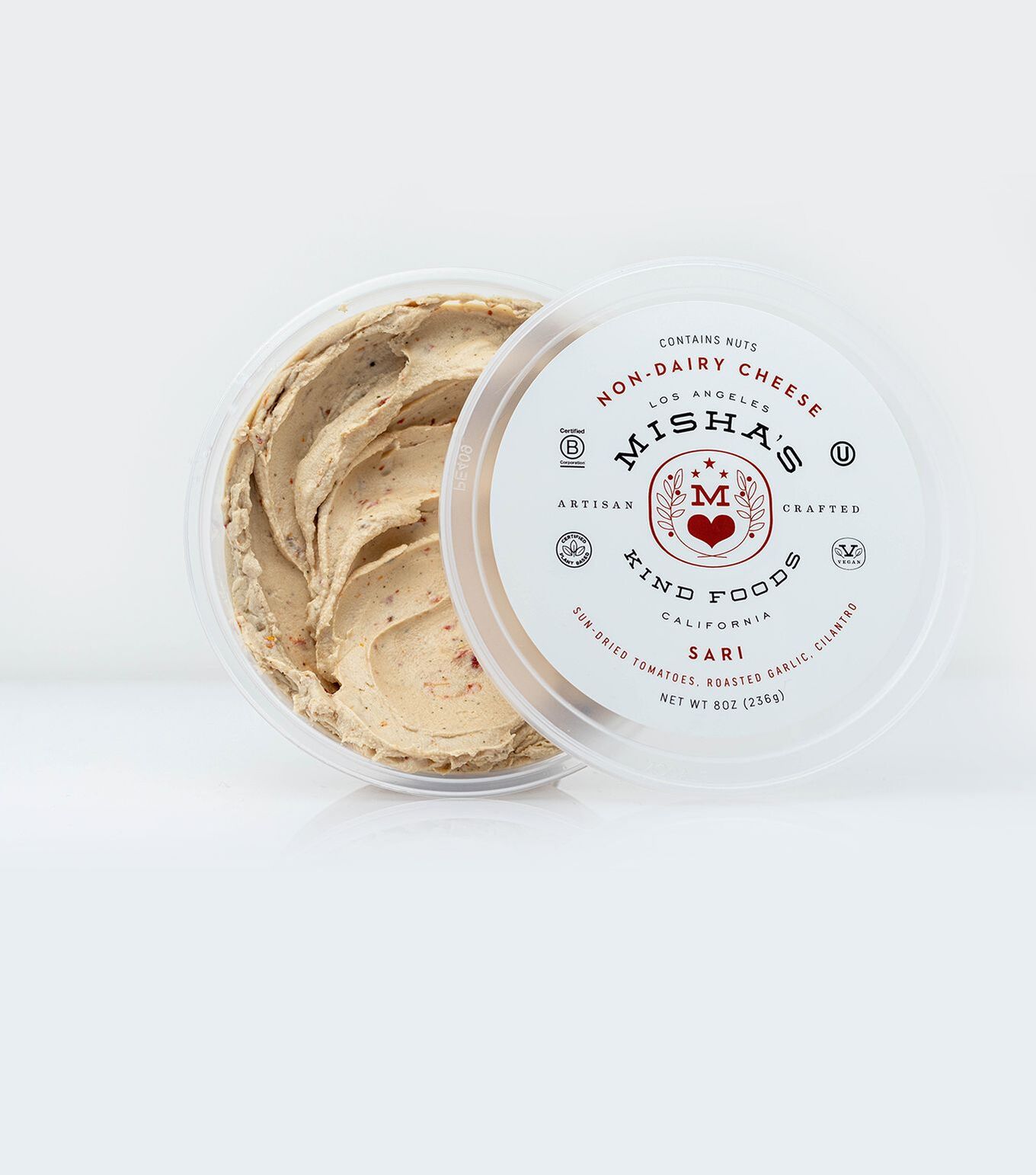 Misha's
The first major challenge for Misha's, Bullock notes, was developing a flavor profile that appealed to a variety of tastes. "We had to work tirelessly to get the cheese to be good enough for all of the palates we were targeting, not just vegans," Bullock says. 
Once Misha's nailed its flavor profile and smooth, spreadable texture, it was time to take on another challenge: scaling.
"[Our] team had to figure out how to move this new, amazing product from a small apartment kitchen to a scalable production facility," Bullock says. "This was no easy task. We had to take the tinkering of a hobby and convert it into an industrial, repeatable process." 
After slinging their vegan cheeses at farmers' markets, Bullock and Martin introduced their product line to local natural food and specialty grocers. Misha's retail footprint grew from there, and before landing on Walmart shelves, the brand had expanded its availability to specialty grocery stores in California, Texas, Hawaii, the Rocky Mountains, and the Pacific Southwest and Pacific Northwest regions.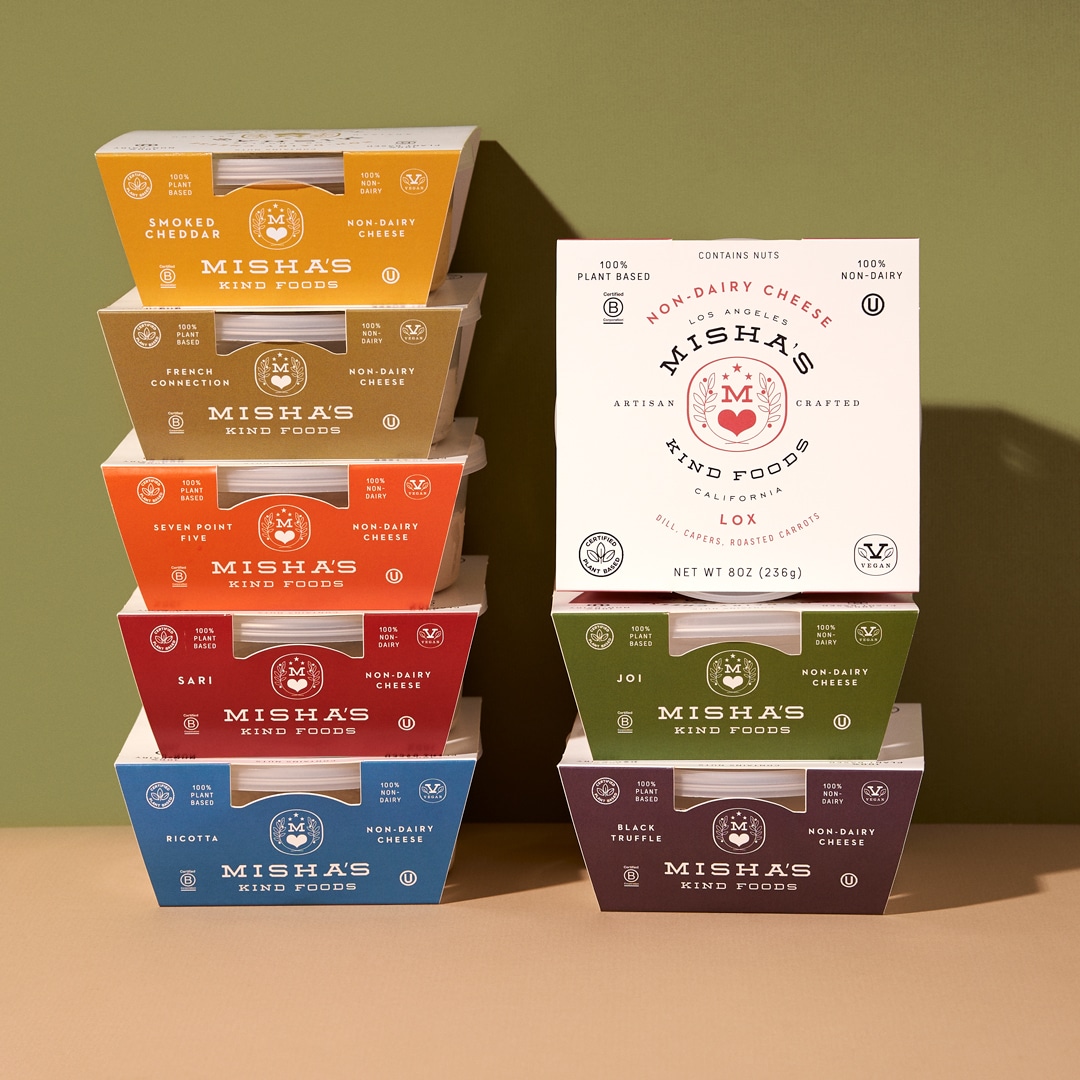 Misha's
Along the way, Misha's picked up a celebrity-studded roster of investors. In 2021, music legend and business mogul Jay-Z invested in the brand through his firm Marcy Venture Partners (MVP). Jay-Z, alongside other celebrity investors including NBA all-star Chris Paul, helped Misha's raise a $3 million seed investment round that same year. 
"The mission of Misha's directly aligns with our values. When we first discovered Misha's, we found some immediate synergies," Jay Brown, co-founder of MVP, said at the time. "We embrace companies that value sustainability, empowerment, inclusivity, accessibility, convenience, health and wellness, and personal expression."
Today, Misha's boasts a product line of seven vegan cheeses, all of which are paleo, keto, and Kosher Pareve, and free of soy, vegetable oils, nutritional yeast, starchers, and fillers.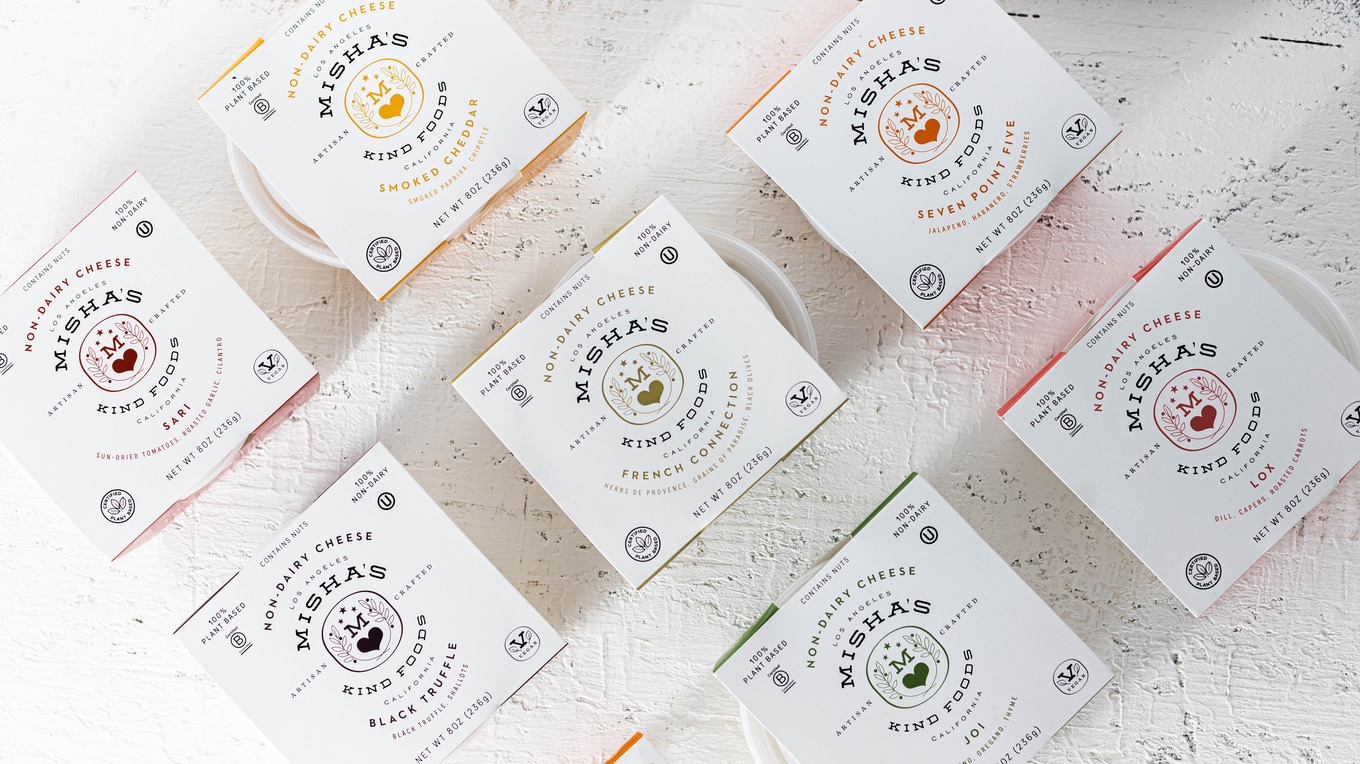 Misha's
Aside from the four flavors now available at Walmart, Misha's also produces Joi (infused with deseeded jalapeños, thyme, and oregano); Seven Point Five (made with fresh habanero and jalapeño peppers, plus strawberries for balance); and classic ricotta. 
Following a nationwide expansion with Walmart down the line, Bullock is focused on making Misha's a leader in the category. "When people think of plant-based dairy, we want them to say Misha's," he says. "When they think of vegan cheese, or dairy-free cheese, we want them to say Misha's." 
"Our plan is to smartly grow into the national market and ultimately find a major partner who can help us smartly grow onto the world stage," Bullock says.